Another submenu close to Warzone is the Store, your home for purchasing various bundles, cosmetic packs, and the full Call of Duty®: Modern Warfare® experience.
By using in-game COD Points – the virtual currency within Modern Warfare – you can pick up the Battle Pass or purchase bundles within the Store. You can earn these COD Points through the Battle Pass or by purchasing from the Franchise Store within the Store menu. 
There are also some cases where you can purchase certain cosmetic items directly with your first-party platform account balance.
NOTE: You don't have to own the full Modern Warfare game to purchase Bundles from the Store.
Here is what you can find within the Store: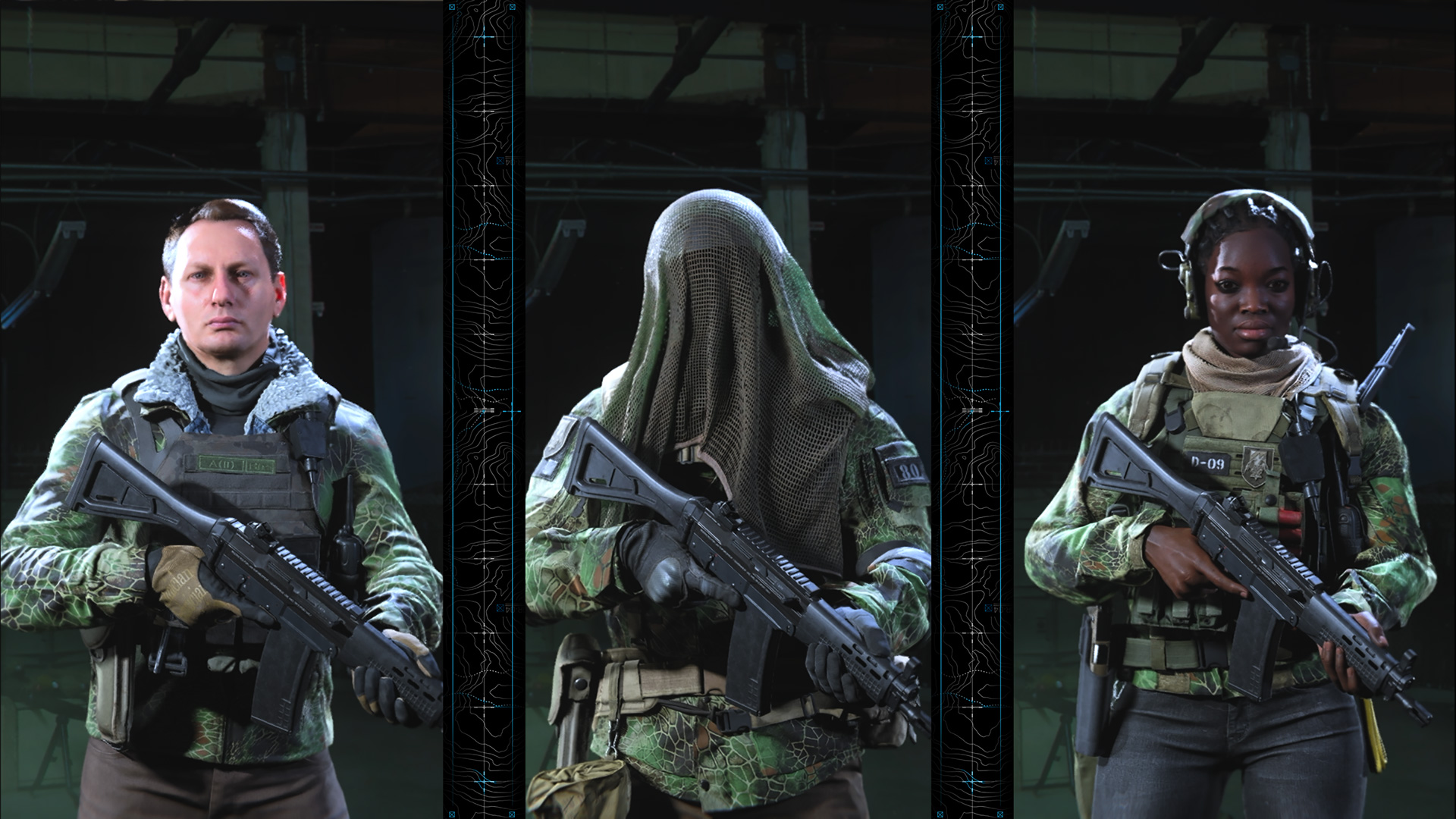 Bundles
Bundles are your main way of getting multiple cosmetic items in one streamlined package. Bundles are usually packaged with a certain theme, and you can preview each item of the bundle individually before you buy it.
Bundles can feature…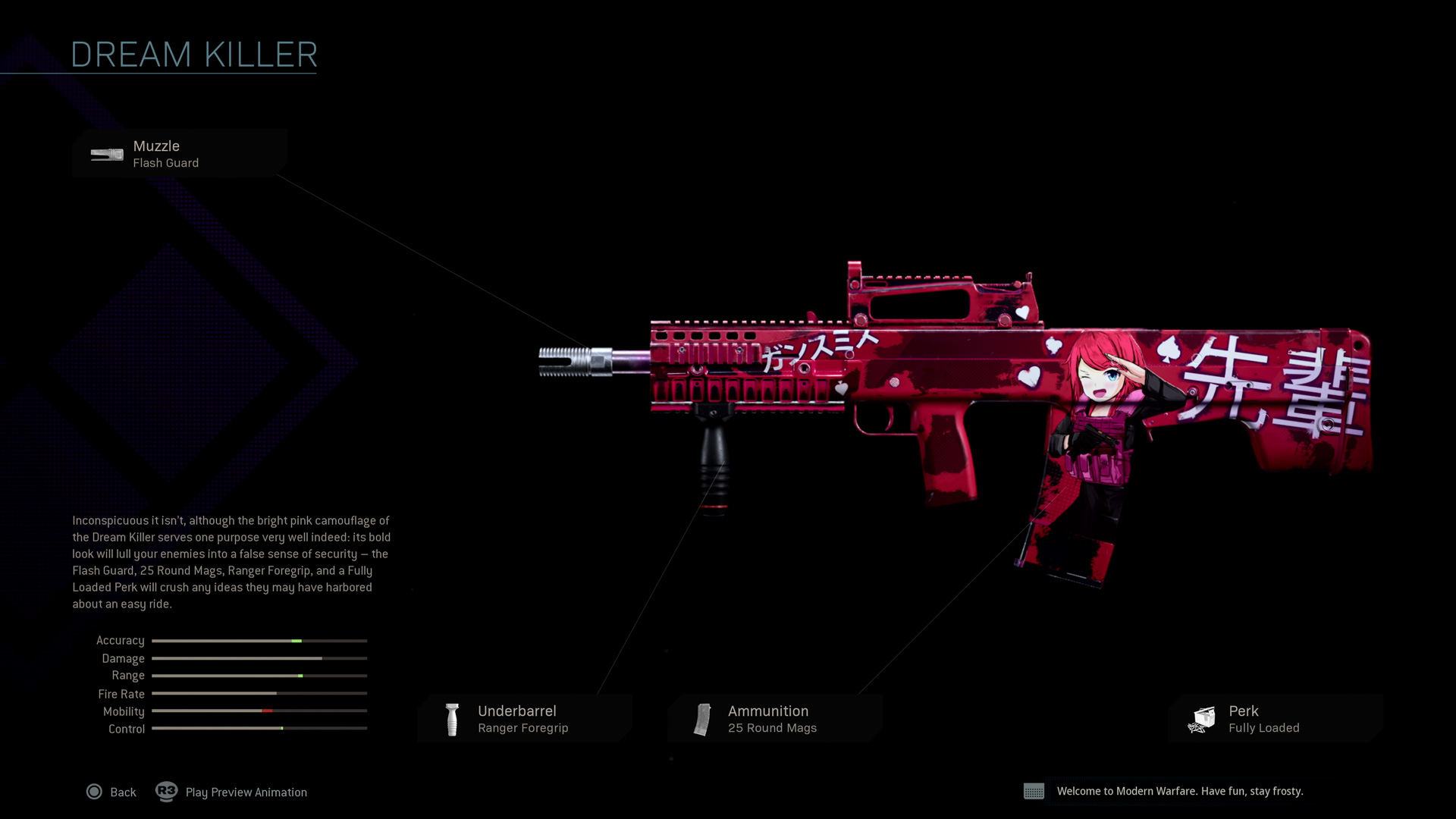 Weapon Blueprints
A Weapon Blueprint is a variant of a base weapon within Modern Warfare. Blueprints have different names than their base counterparts – i.e. instead of the Model 680, a Model 680 blueprint can be called the "1337 Skeet". However, unlike Weapon Mods of base weapons, Blueprints can have cosmetic differences to their base weapon counterpart (such as paintwork, or the ability to fire color tracer bullets, for example) and may come pre-equipped with attachments.
These attachments are given to you on this specific Blueprint without needing to level up the weapon to earn them. This way, you can utilize specific cool attachments before you earn them by leveling up. You can still earn all weapon attachments organically and swap out – or add – attachments to Blueprints that are earned organically through leveling up that weapon.

In other words, Blueprints look cool and offer a few attachments you may not already have for that weapon but can still earn in the long run.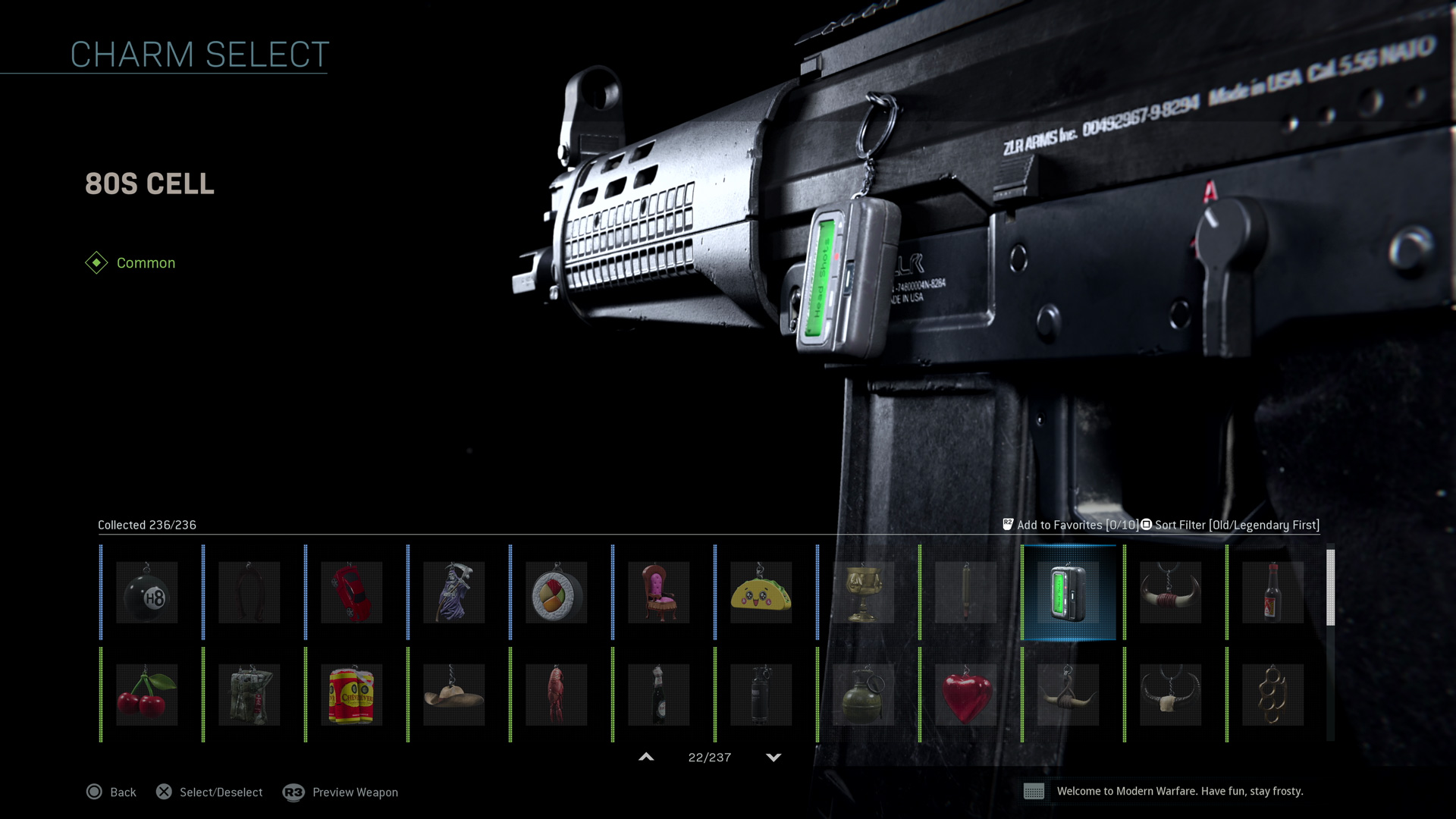 Weapon Camos, Reticles, Charms and Stickers
These cosmetic items spruce up a weapon by giving it a fresh coat of paint with a cool design, a different type of reticle when an optic attachment is in use, a small trinket that hangs on the weapon's side, or stickers that can be attached to specific parts of the weapon.
Although every weapon can be outfitted with a camo, certain weapon classes may have a different number of places to put down weapon stickers or may not have the ability to carry a charm.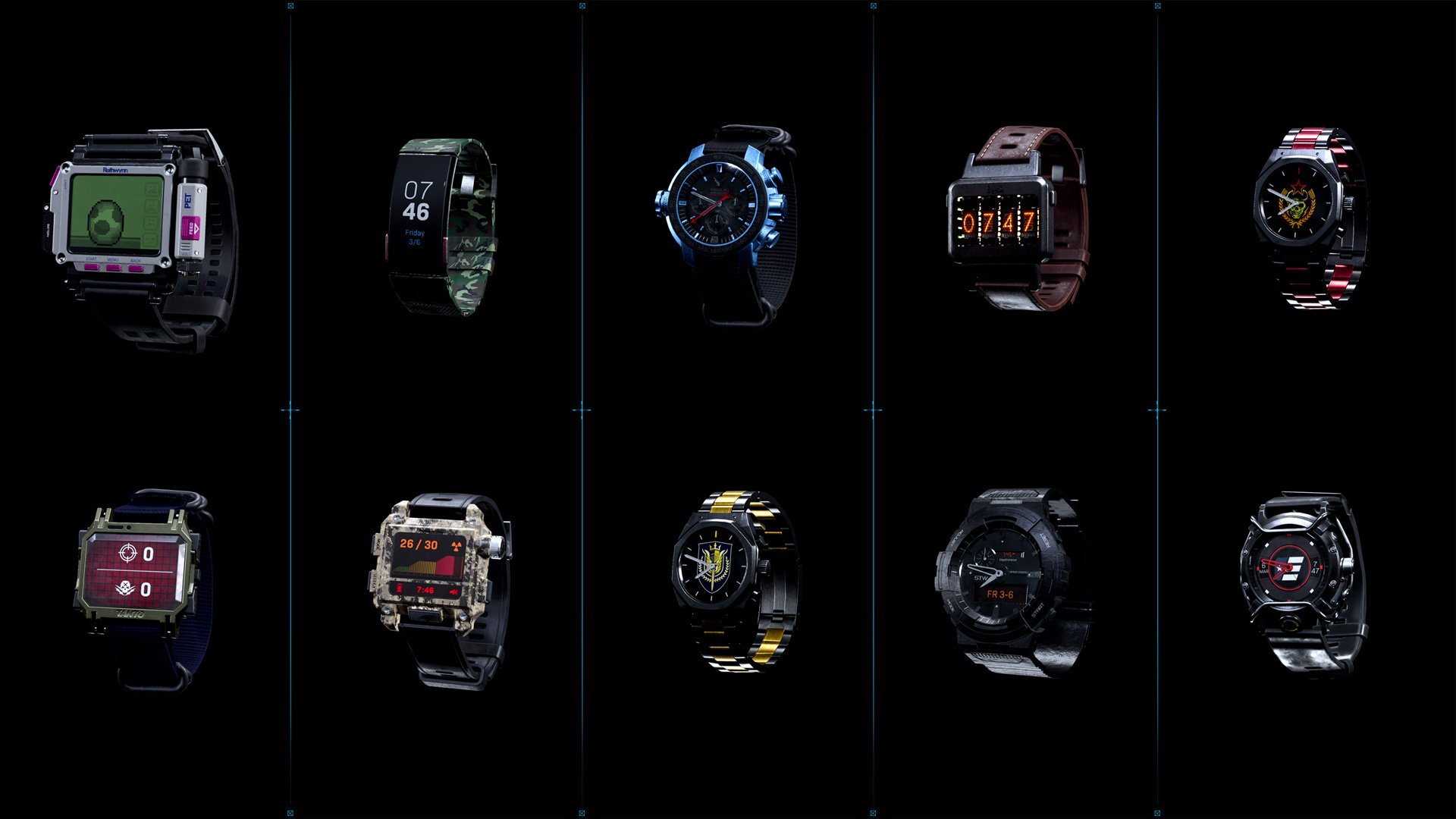 Watches
Need something for your operator to wear on their wrist in combat? No matter what operator you choose, the watch equipped within this menu will be worn by your operator in-game. There are currently dozens of watches available and each one has its own flair and some even having interactable elements.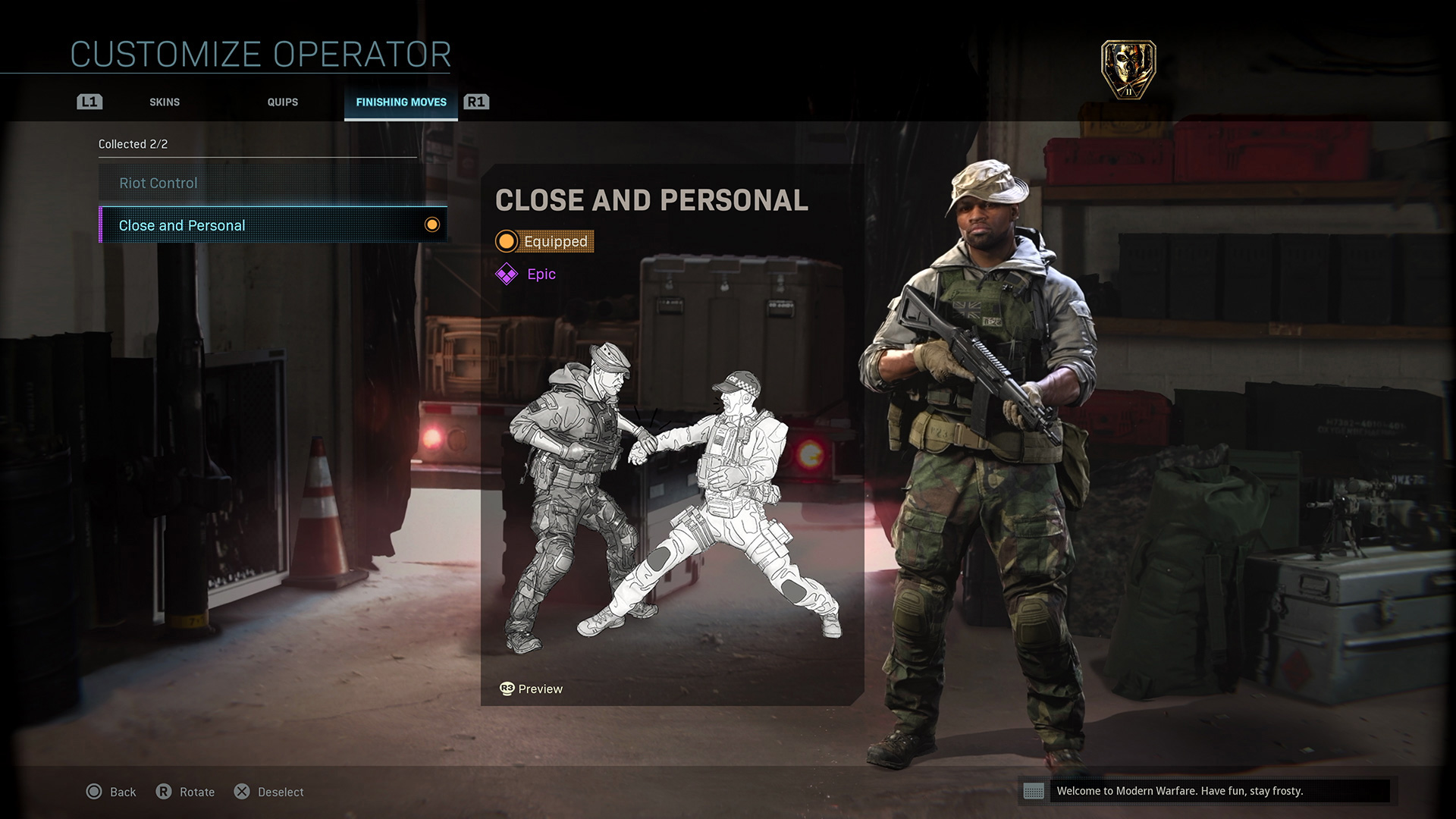 Operator Skins, Quips, and Finishing Moves
By default, all operators in Warzone have base skins, but if you want to stand out in a crowd or look more engrained in your surroundings, Operator skins get the job done.
Operators also have quips, voice lines they can say after eliminating an enemy, and Finishing Moves, deadly maneuvers that add some serious flair to taking down an enemy player.
You can read more about these personalization items and finishing moves – and see some examples of them – in our Operators section here.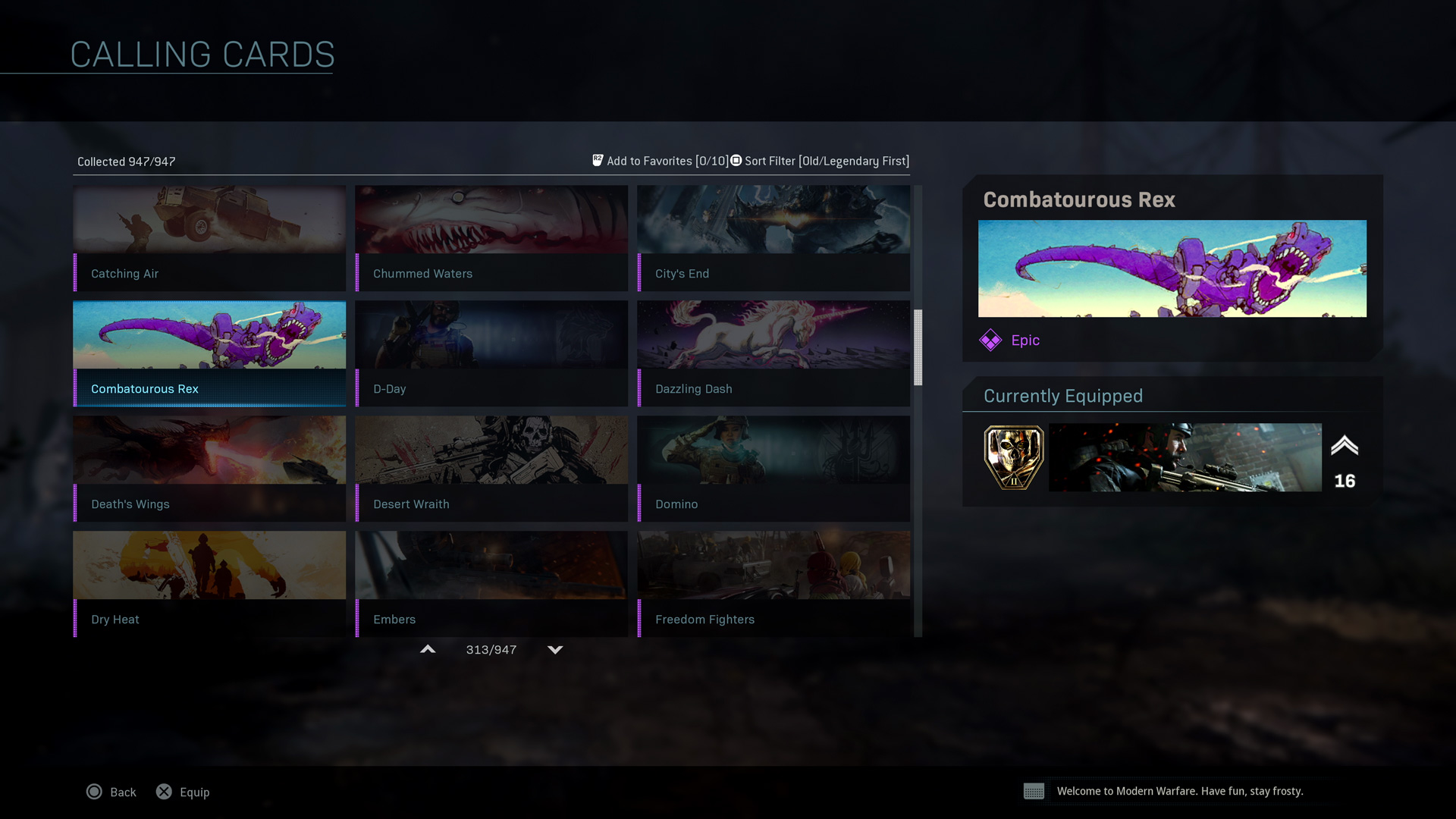 Calling Cards, Emblems, Sprays and Gestures
Completely personalize your profile, both in-game and in-lobby, with these four different item types that can be customized within the Barracks.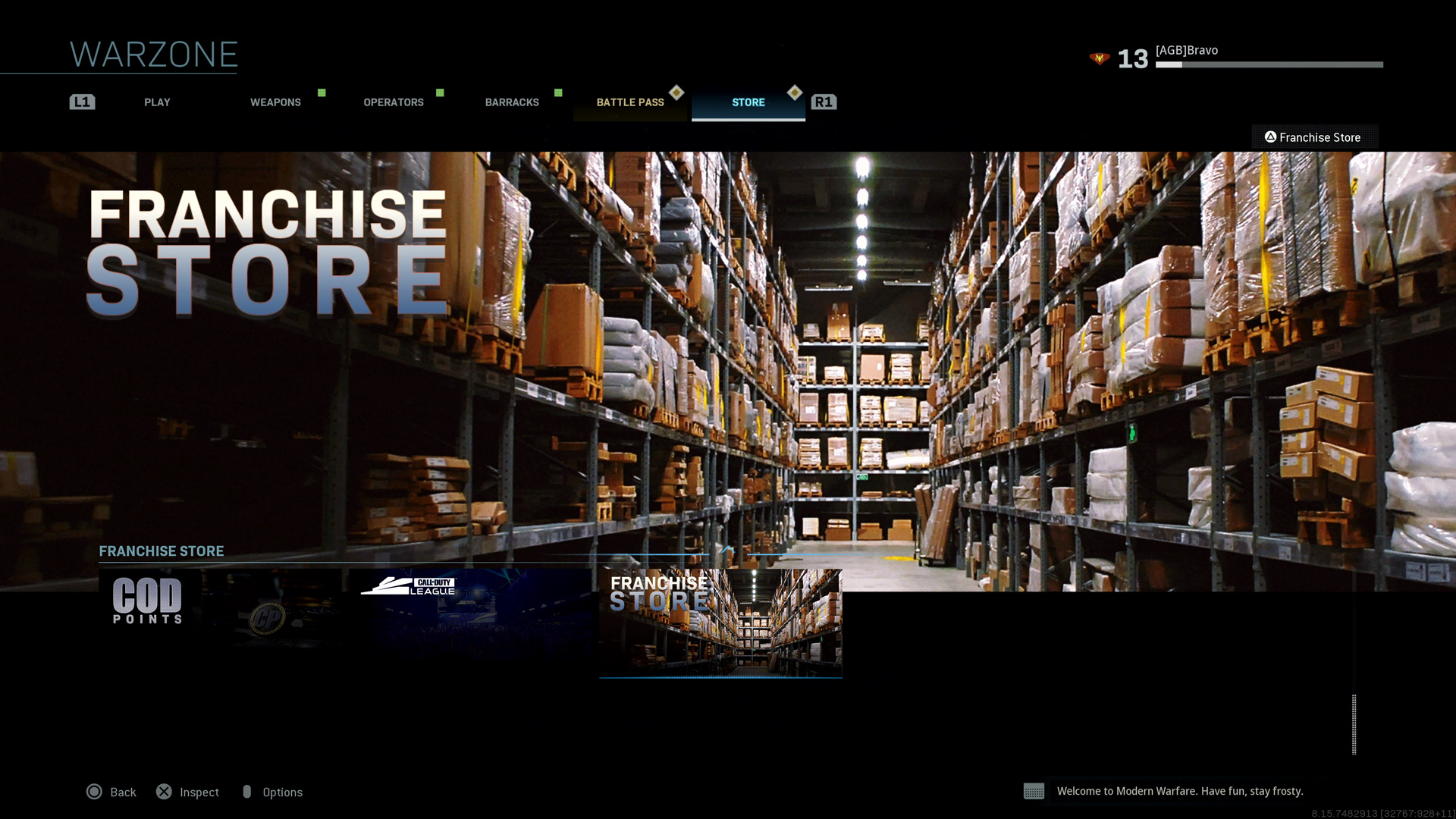 Franchise Store: COD Points, Call of Duty League Team Packs, Call of Duty: Modern Warfare
Outside of bundles, the other major section of the Store is the Franchise Store. Located at the end of the menu, this is where you can add COD Points to your account, as well as pickup Call of Duty League™ Team Packs and upgrade to the full Modern Warfare experience.
Call of Duty League Team Packs are one example of a bundle that cannot be purchased with COD Points. These packs allow you to rep your favorite professional Call of Duty League team and come complete with two Operator skins for all base Operators, a weapon camo, charm, sticker, watch, calling card, emblem, and spray.
You can also upgrade your Warzone experience to the full Call of Duty: Modern Warfare game in the Franchise Store, too.
Plus, you get to keep your Warzone rank and unlocks for Multiplayer and Co-op, as well as earn the ability to unlock every base operator in the game.