Outside of Operators, another way to customize your profile – and show off personal accomplishments – is the Barracks.
Here, you'll be able to customize your Identity, see your Rank Progression, and view your Records.
Speaking of progression, before you reach the Barracks in Warzone's main menu, you will pass by the Challenges tab. This small tab contains two types of objective sets: Daily Challenges and Mastery Challenges.
Challenges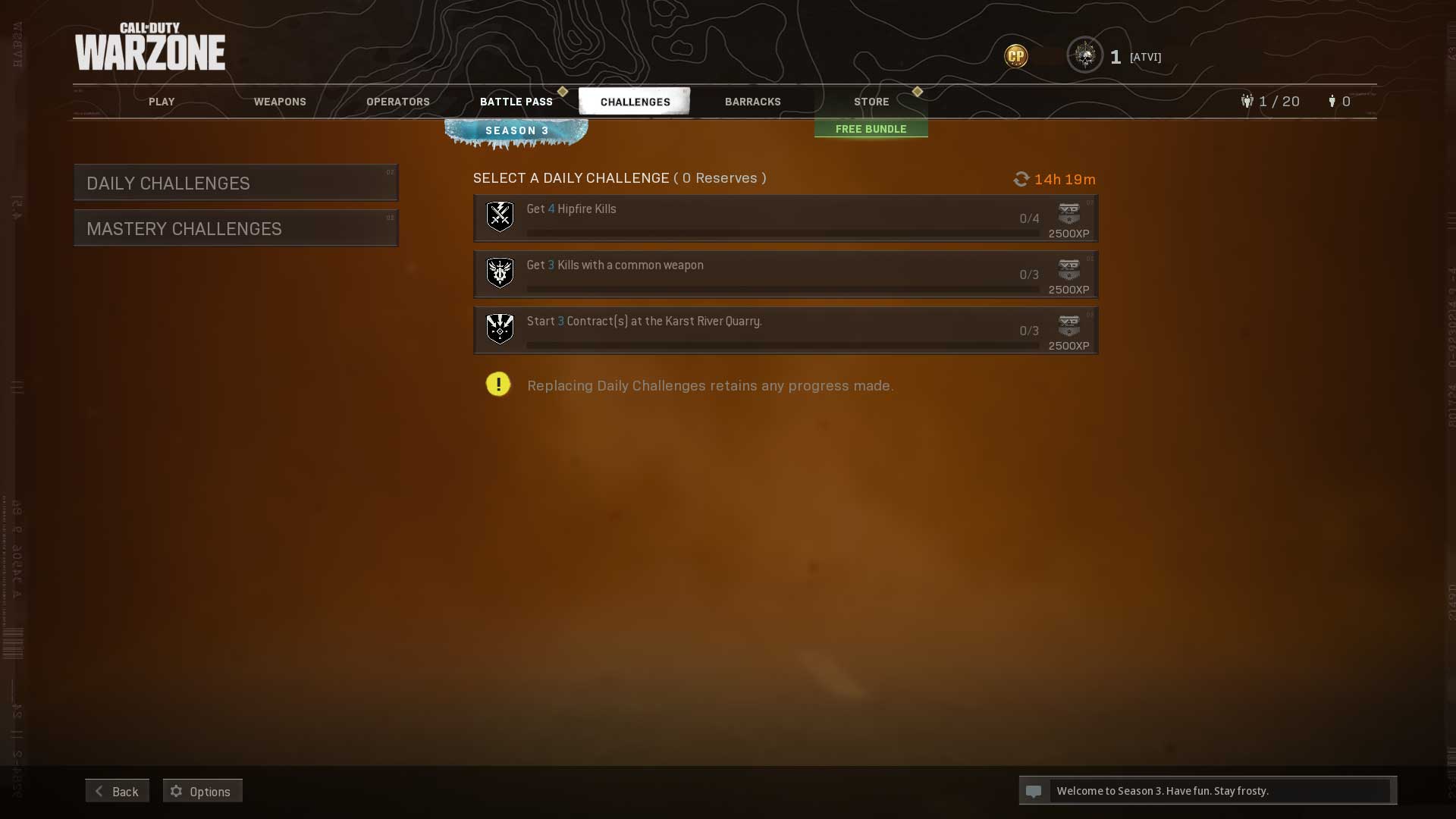 Daily Challenges
Daily Challenges are limited-time objectives that reward a solid amount of XP and/or other rewards.
Some examples of Daily Challenges include earning a set number of kills with a weapon type (e.g. shotguns) or winning several games in a specific Modern Warfare® Multiplayer game mode.
Each Daily Challenge awards 2,500 XP upon completion, a hefty bonus on top of any XP you would earn by just playing the game.
Every 24 hours, you will receive three Daily Challenges to complete. This happens whether you log into Warzone or not for that time-period.
Does this mean your existing challenges go away every 24 hours? No – that's why Reserves exist; any Daily Challenges you do not complete, or would get for the day while one is still active, will automatically be put into your Reserves. Up to 25 Daily Reserve Challenges can be held at a time, and replacing a Daily Challenge with one from your Reserves keeps its progress.
For example: if you have a Daily Challenge to "Get 8 Kills with Sniper Rifles" and get seven in a day. After a few Warzone matches, you feel like playing with another set of weapons and want to complete another challenge instead. You can then put that sniper challenge in your Reserves, swap it for another one, and when you feel like playing with a sniper rifle again, you can bring it out of your Reserves and finish it.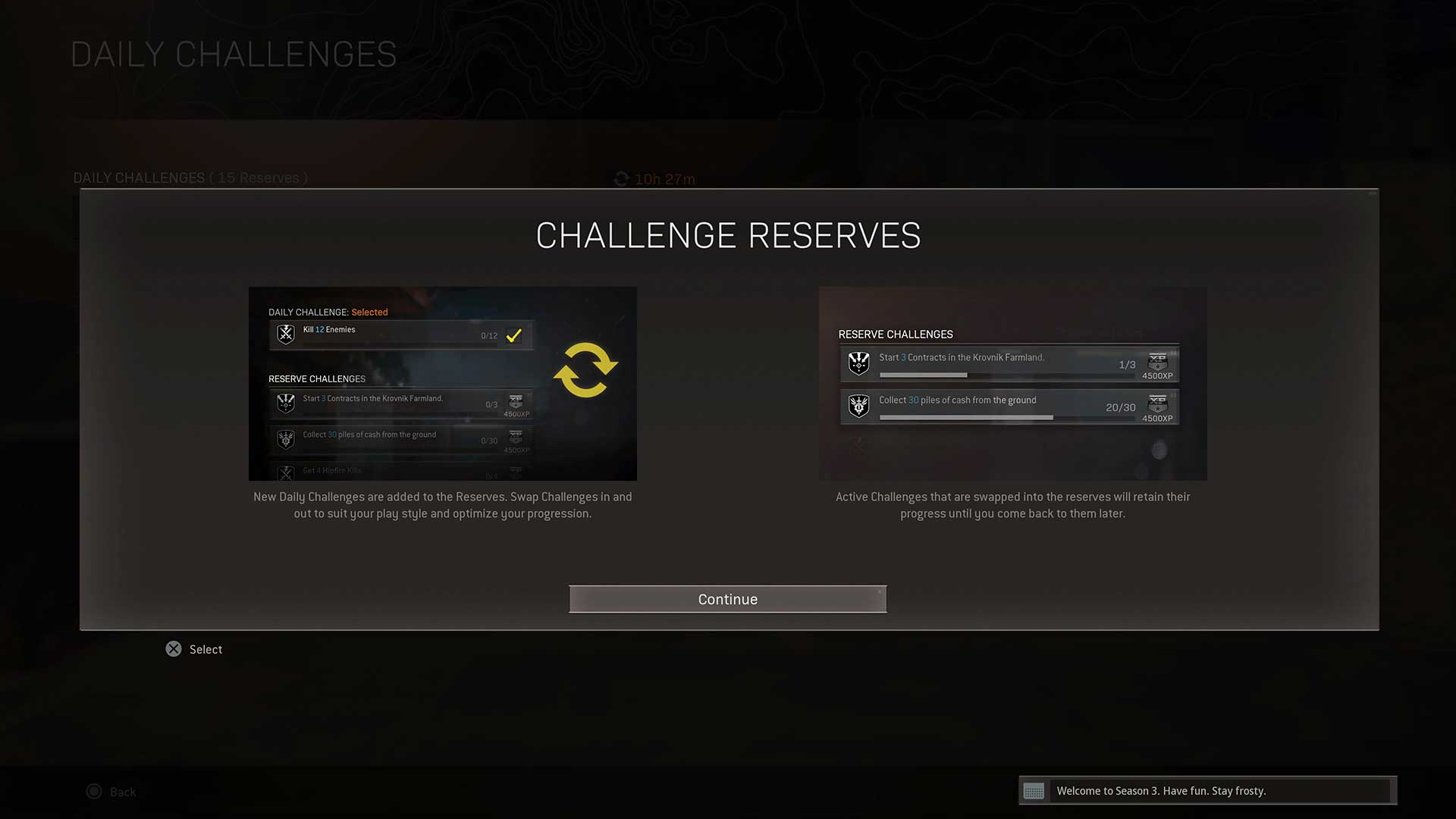 To replace an active Daily Challenge, visit the Challenges menu and select the challenge you wish to replace.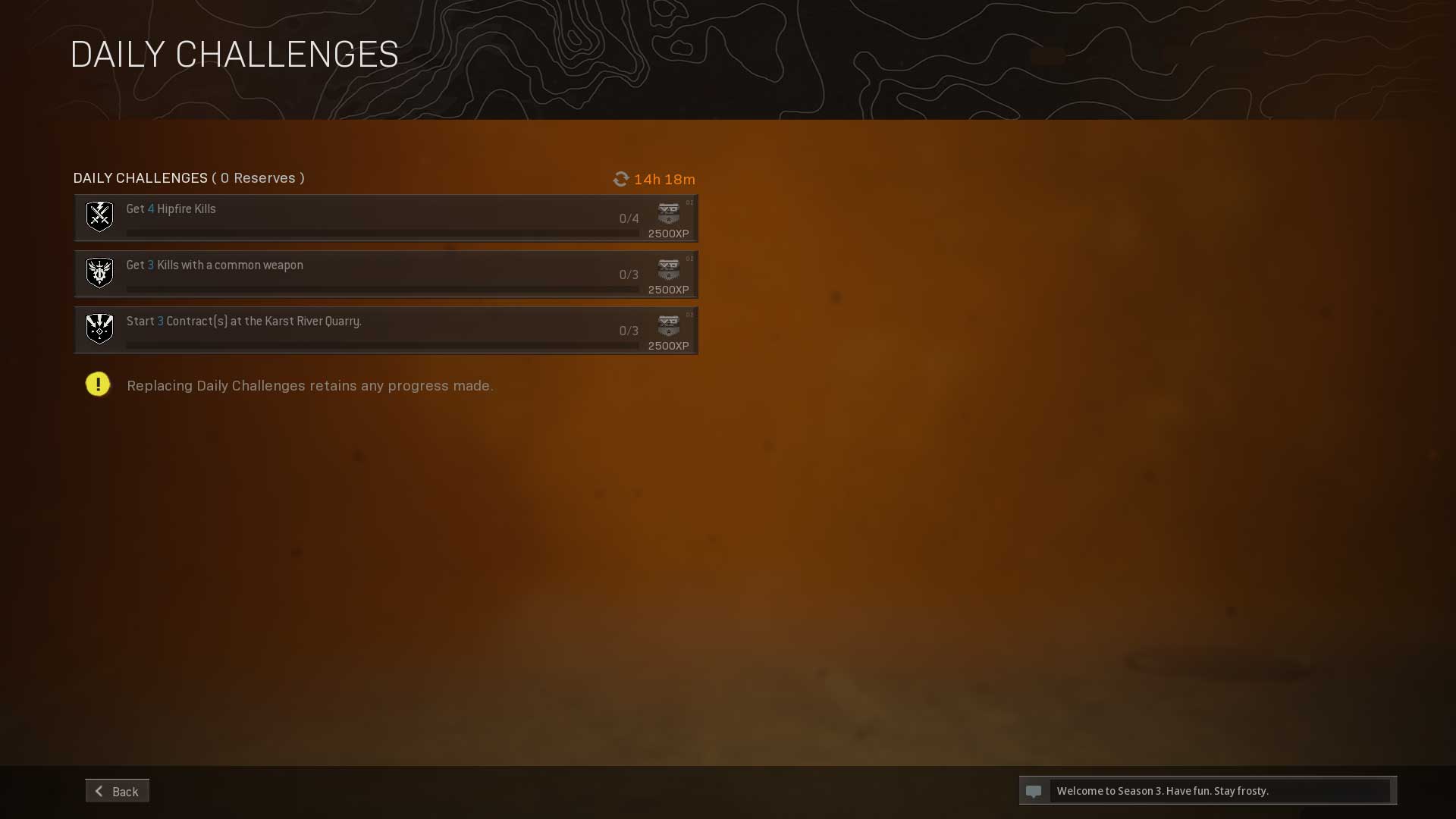 Once you do so, you'll go into the Reserve Challenge list, where you can choose from any Reserves to replace that specific challenge with. Note: there might be a slight visual delay for the new Daily Challenge to appear, but if you wait a few seconds, it will appear alongside the other active ones.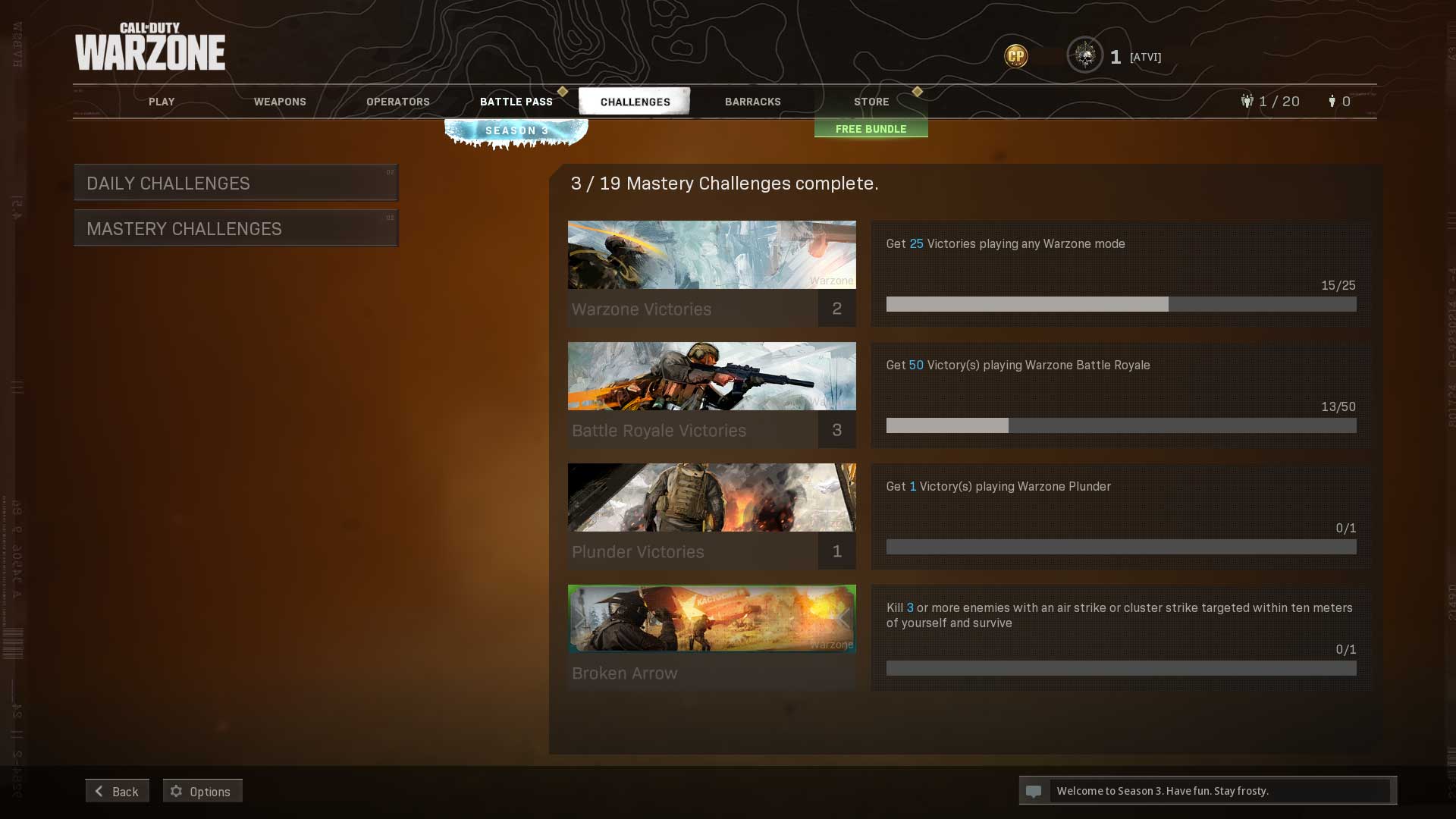 Mastery Challenges
Rather take on something a bit more total-career focused, one with rewards that few Operators in the Warzone will ever receive in their careers?
Welcome to Mastery Challenges, a set of 11 Warzone-related objectives meant to be completed over the course of your Warzone career. These are meant to be truly difficult, whether by sheer quantity (e.g. 400 career Warzone wins) or quality (e.g. Getting kills in 12 or more named regions across your whole squad in a match of Battle Royale Trios or Quads).
Completing one of these challenges, or a Tier of them for the lifetime Battle Royale, Plunder, and total Warzone victory challenges, will award you with at least 5,000 XP and a glorious animated Calling Cards for your profile.
A small percentage of the Warzone population own at least one of these exclusive milestone Calling Cards, and only a select few can claim to have the entire set. If you find yourself among the latter group, then consider yourself a true Warzone master.
Barracks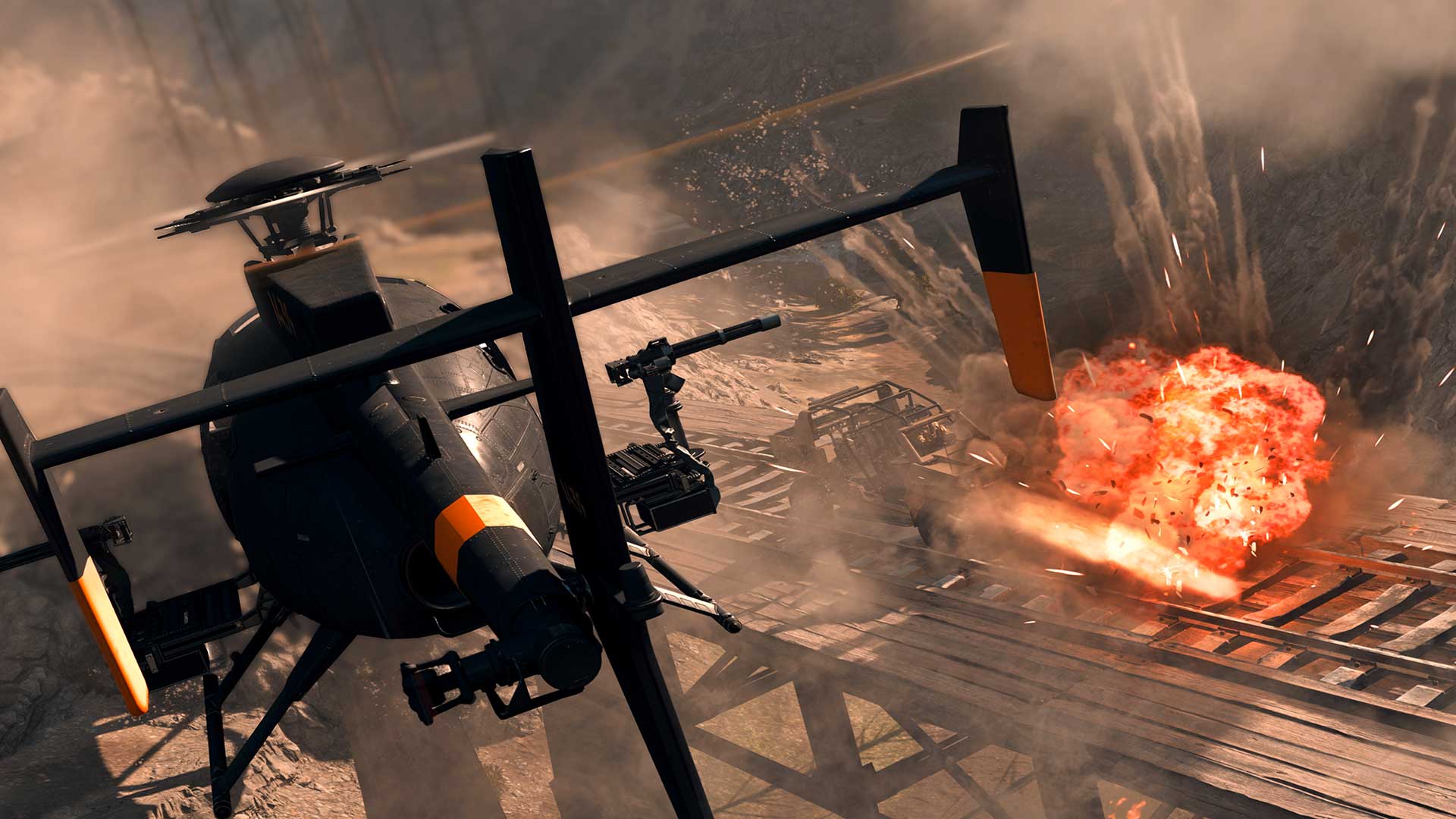 Now let's take a trip to the Barracks. Here, you'll find submenus for Progression, Customization, and Stats.
Progression
Warzone features a cross-progression system with Black Ops Cold War and Modern Warfare that is directly tied to your Activision account. In other words, this universal progression system means that you can level up (and obtain XP) no matter which of the titles you are playing!
Your progression journey will start in the Military Ranks before you level out into Seasonal Prestige, a seasonal progression system allows you to earn badass player icons, weapon blueprints, and more, especially if you own Black Ops Cold War and have access to the Prestige Shop.
Learn more about gaining XP and Ranking Up in the Exfil: After Action Report chapter.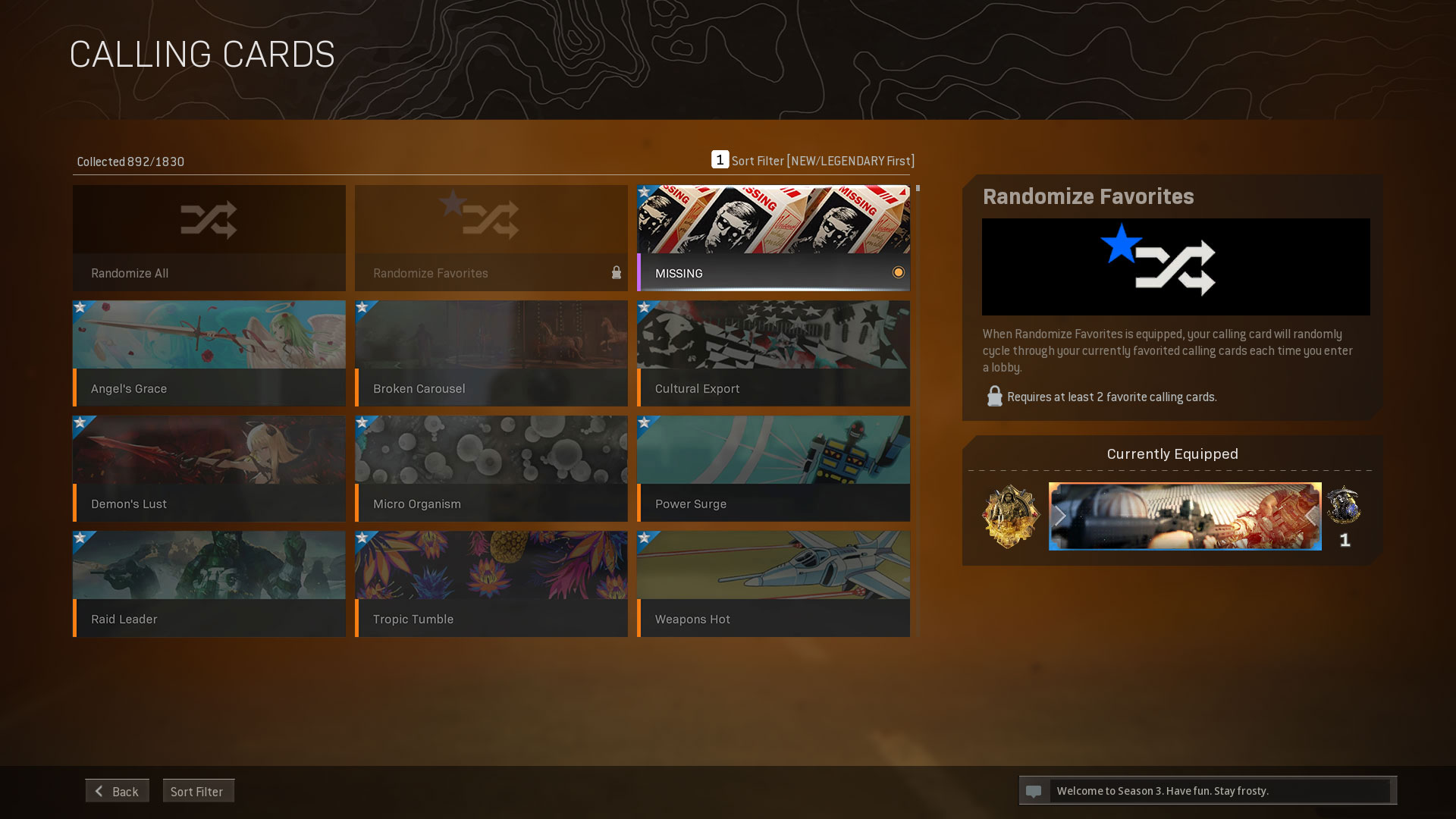 Customization
Within this set of submenus, you can edit the following:
·      Clan & Regiment Tag – A five-character alphanumeric code that appears beside your account name in lobbies and helps identify you as part of a group. If you are part of a Regiment (covered in the Play section), you can choose to use your Gold Regiment Clan Tag instead of a normal one.
·      Calling Cards and Emblems – These two images define your in-game profile. Whether you've unlocked them via a Mission, the Battle Pass system, or the Store, change these around to show your accomplishments off or your personality.
·      Gestures & Sprays – This is where you can see and edit the in-game gestures and sprays you can perform in game. Click a gesture or spray to attach it to a radial menu. The bottom of the menu will always have the "Watch Interact" gesture by default.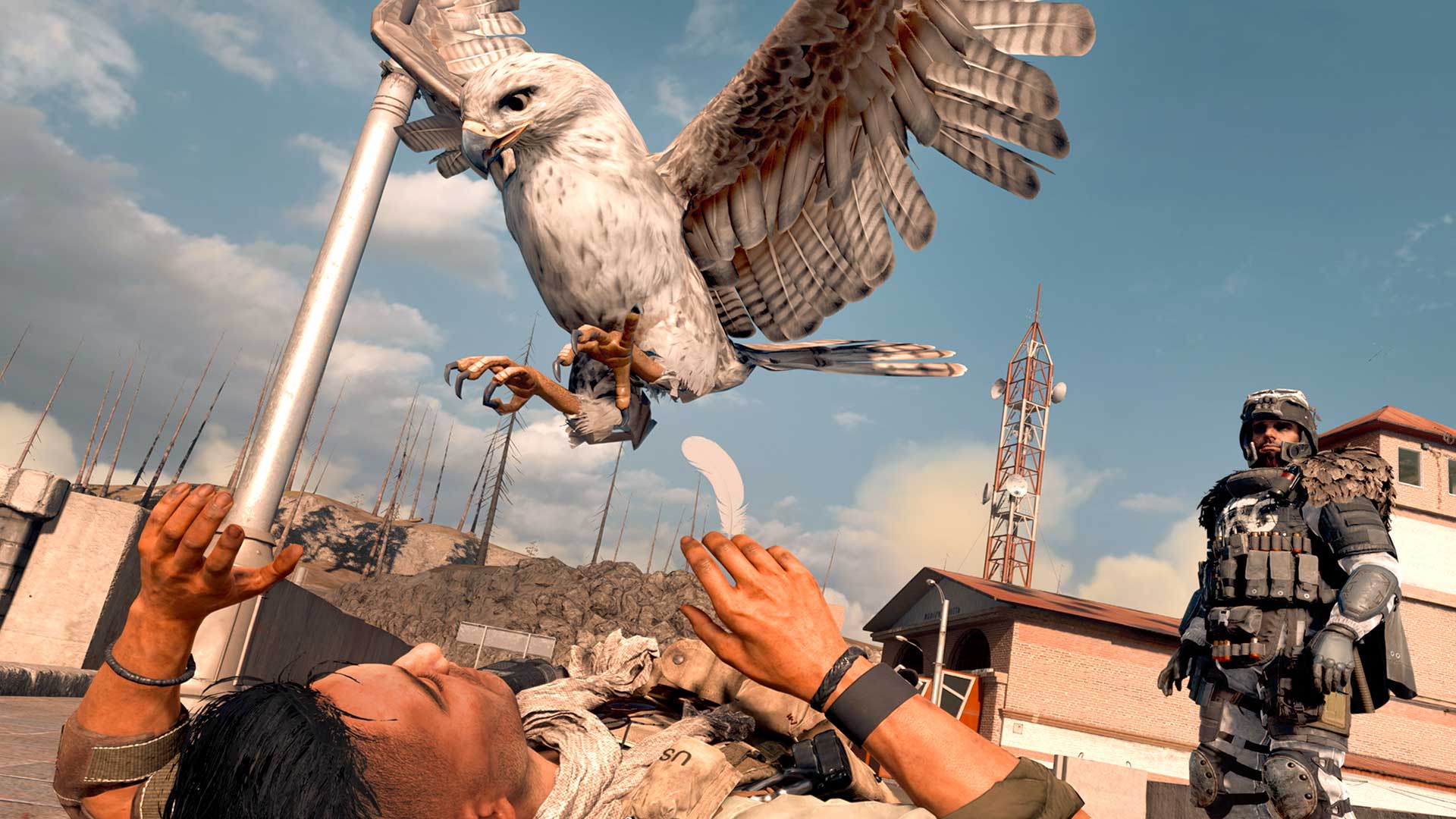 Records
The final submenu within Barracks is the Records page, where you will find the Combat Record and Leaderboards.
Your Combat Record is a personal statistic database, allowing you to see how you performed with specific weapons, equipment pieces, field upgrades, killstreaks, and more.
Leaderboards, meanwhile, shows how your stats stack up against other players. You can filter these leaderboards by Friends or the entire world, and by platform or by everyone with an Activision account.
Useful Links: Other Guide Chapters:
Welcome to the Warzone: Basic Training