Keep Your Head
Season Five will have players questioning everything as Double Agent Mode makes its debut. Stop Stitch from launching the next stage in his nefarious plan, and answer the call with new weapons, such as the EM2 Assault Rifle, and the Tec-9 SMG, plus new Operator Skins and Ultra Weapon Blueprints.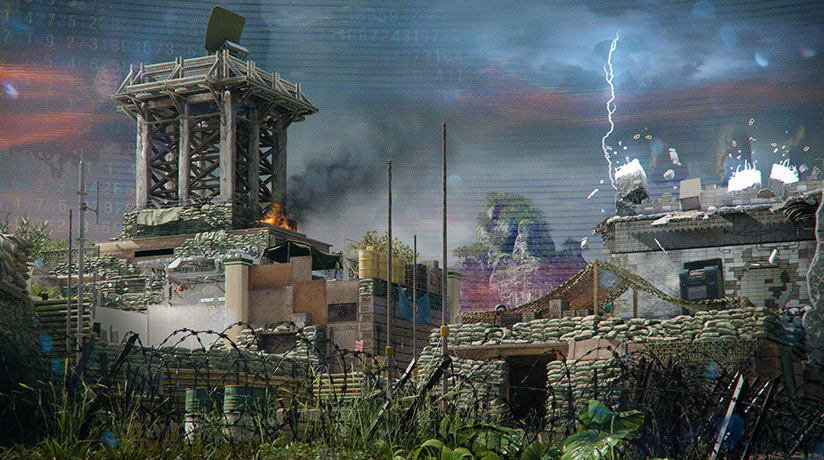 Deprogram
Traverse Adler's broken mind and see what's behind the Red Doors.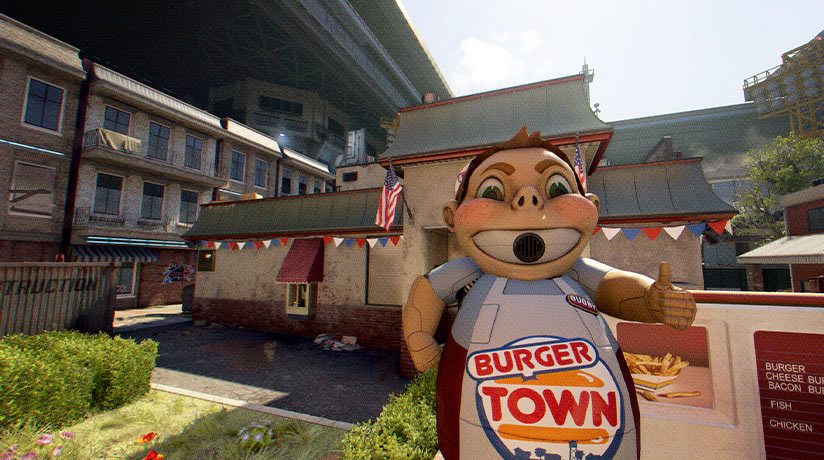 Amerika
Get an authentic all-Amerikan experience in this Russian training ground.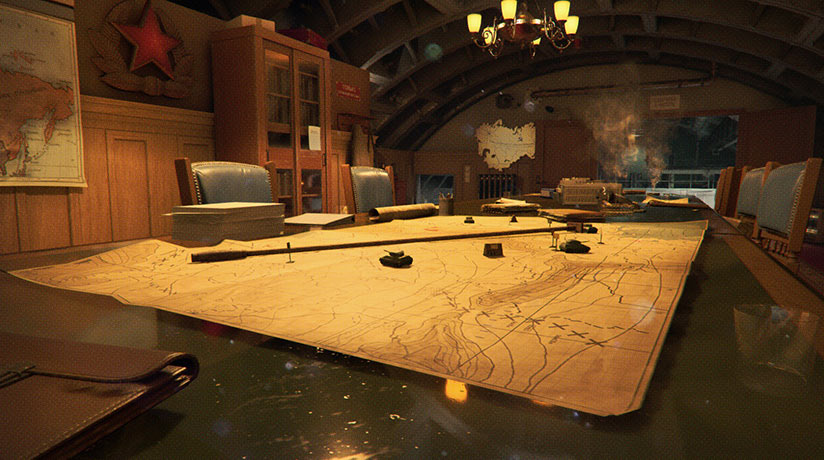 Gluboko
Get ready for some fast thinking and faster engagements as you fight through the belly of the KGB.
Buy the Season Six Battle Pass and get back up to 1300 CP as you level up. Use them to buy the next season's Battle Pass so the action never stops.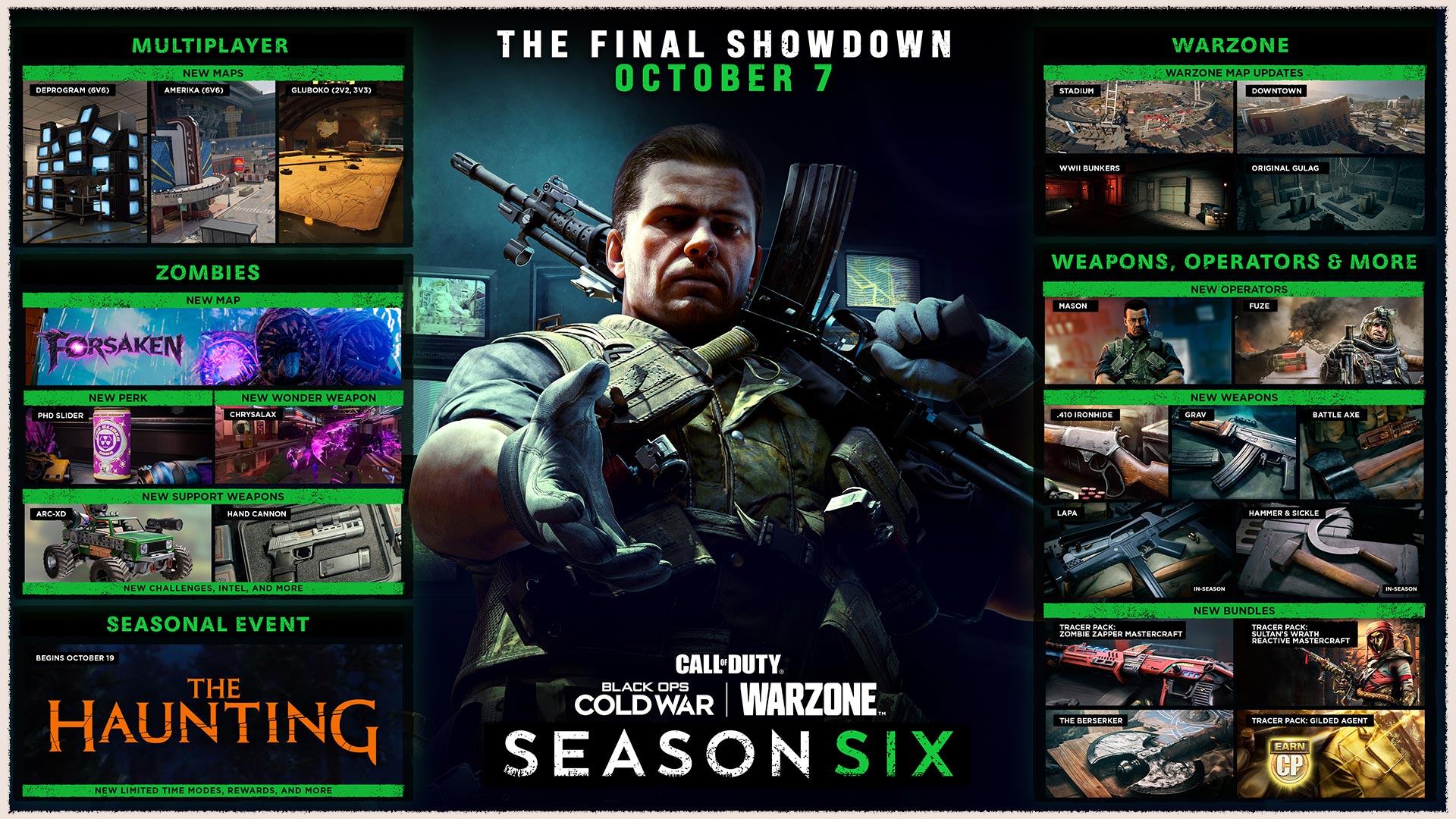 Brace for Impact June 17
Call of Duty Black Ops Cold War and Warzone Season Four
Warzone
Warzone Map Update
Satellite Crash Sites
New Modes
Verdansk Resurgence Mini, Payload (In season)
New Gulag
Hijacked
New Vehicle
Dirt Bike
New Fast Travel system
red doors
Weapons, Operators & More
New Operators
Jackal, Salah (In Season), Weaver (In Season)
New Scorestreak
Hand Cannon
New Weapons
C58, MG 82, Nail Gun, OTS 9 (in season), Mace (in season)
New Prestige Levels
Season Event
Ground Fall (Black Ops Cold War & Warzone)
Multiplayer
New Multiplayer Maps
Collateral (6v6, 12v12), Hijacked (6v6), Amsterdam (2v2, 3v3), Rush (6v6)
New Modes
One in the Chamber, Multi-team: Sat-Link, Capture the Flag (in season)
Zombies
New Outbreak Region
Zoo
New Outbreak Quest
Operation Excision
New Map
Mauer der Toten (in season)
Footer legal copy: (c)2020-2021 ACTIVISION PUBLISHING, INC. ACTIVISION, CALL OF DUTY, CALL OF DUTY BLACK OPS, WARZONE AND CALL OF DUTURE WARZONE ARE TRADEMARKS OF ACTIVISION PUBLISHING, INC. ALL OTHER TRADEMARKS AND TRADE NAMES ARE PROPERTY OF THEIR RESPECTIVE OWNERS.