The Lead: Modern Warfare ®
Season Two brought Rust and Atlas Superstore to the battlefield, and this week even more modes arrive alongside a weekend of Double Weapon XP!
Bravo Six, Going Dark. Don your night vision goggles and alert your senses to effectively terminate the opposition in Reinforce a hybrid objective game mode. Want more details on Reinforce? Check out our blog for tips on this mode and see if you can apply them to the battlefield under the cover of darkness.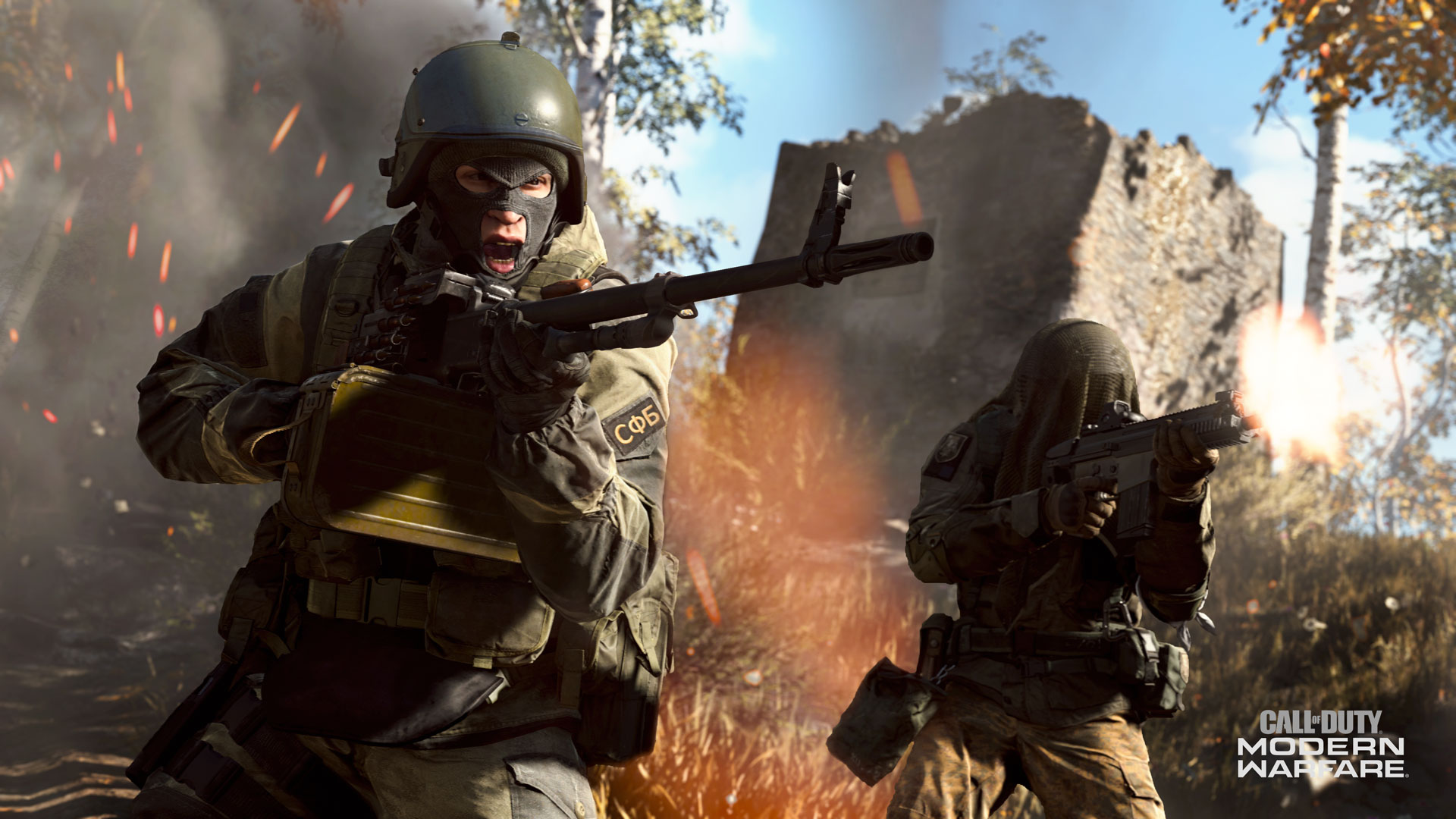 Now live, find your partner and enter Gunfight Tournaments. 32 players and 16 teams compete for rewards like in-game customization items, XP, and more. The tournament is a single elimination bracket with standard Gunfight rules. Test your skills here and see if you can come out on top. 
For those that purchased the Battle Pass Bundle, the upcoming Double Weapon XP weekend is the perfect opportunity to level up your Grau 5.56. All players can equip the weapon of their choice and earn Double Weapon XP from February 20 at 10 AM PT to February 24 at 10 AM PT. Unlock all those attachments during the weekend, then craft your perfect weapon in Gunsmith.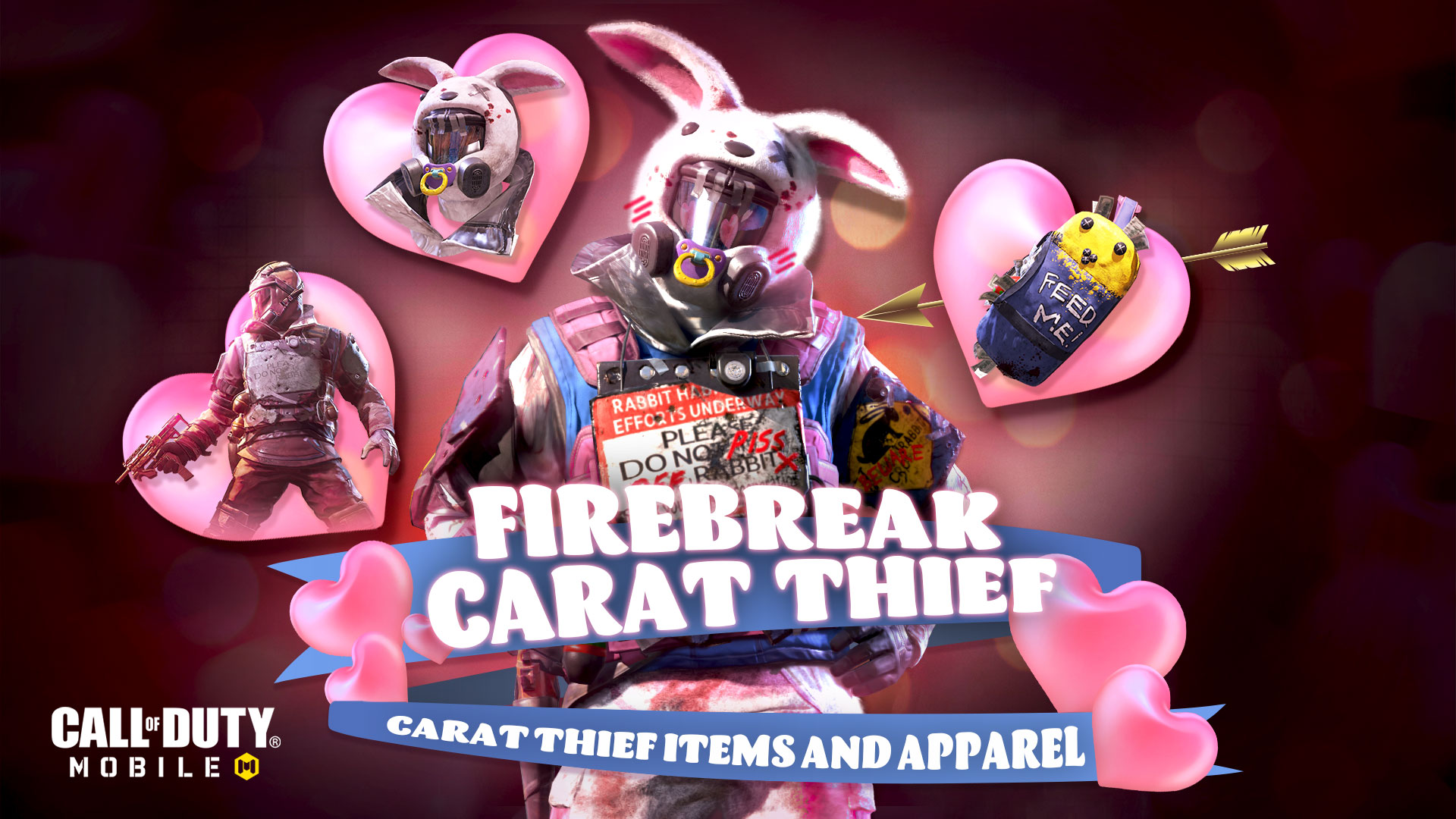 Call of Duty: Mobile
Players can earn the H.I.V.E. Operator Skill by completing a series of challenges in Call of Duty: Mobile. The H.I.V.E. Operator Skill will be familiar to Nomad players from Call of Duty®: Black Ops III. Once you earn the Skill, you can use the H.I.V.E. weapon in battle to unleash a deadly hive on any enemies that step into your trap.
The Carat Thief skin is now available via the Lucky Draw to get customized and unique goods for Firebreak. The Carat Thief accessory set includes a helmet, backpack/outfit, and headgear. Players can get all three in the Lucky Draw then hop into the fight as one bad bunny. 
Rapid Fire mode returns to Multiplayer on February 20 PST. Rapid Fire debuted with Season Three, and in this mode players earn both Scorestreaks and Operator Skills much, much faster to go alongside infinite ammo. Enjoy the fun and chaotic combat of Rapid Fire mode starting on February 20 PST.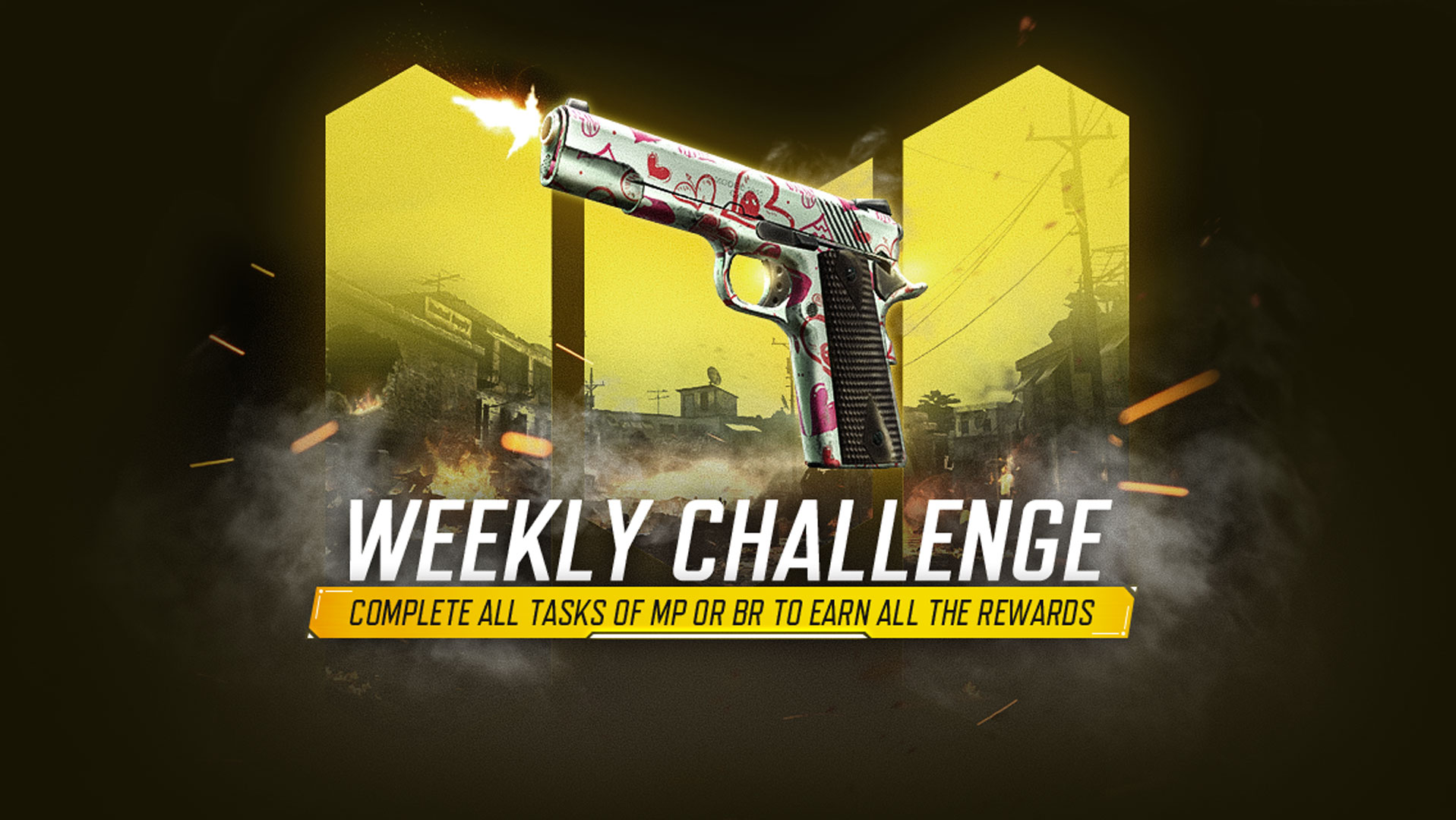 Earn more rewards this week through Daily and Weekly Challenges. These Challenges are offered on a regular basis and players can complete them playing various modes in Call of Duty:Mobile. by climbing the ranks in Multiplayer and Battle Royale. Enter the Ranked Mode MP Lobby to battle other ranked players and earn rewards at each level of your Seasonal Rank.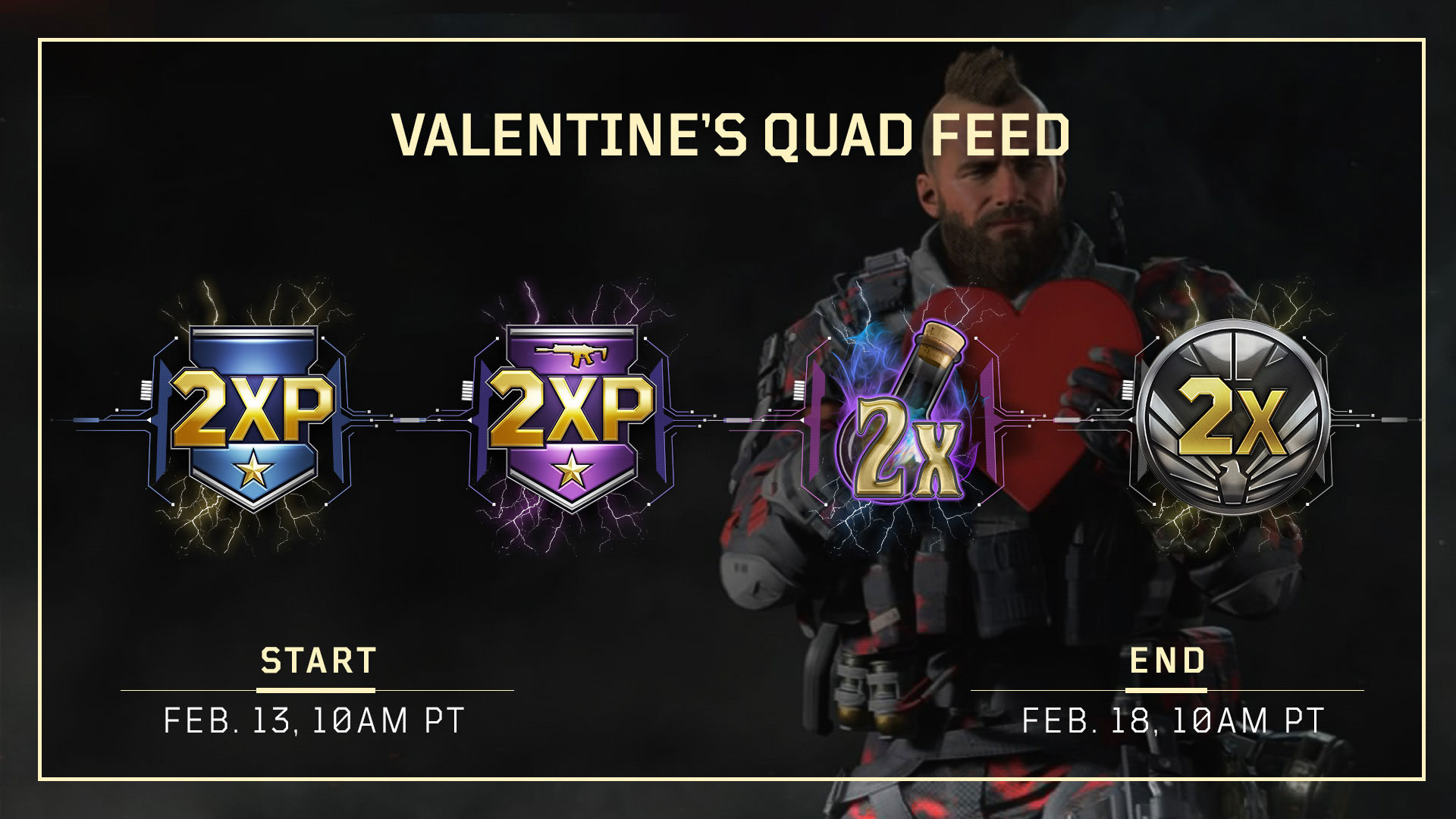 Around the Franchise: Black Ops 4
Treyarch's special Valentine's Quad Feed continues, bringing 2XP, 2X Weapon XP, 2X Merits, and 2X Nebulium Plasma to Black Ops 4 through Tuesday, Feb. 18. Here's a look at this week's featured playlists, including the return of Blackjack's Gun Game!
Playlists starting on February 18:
·     Multiplayer –Blackjack's Gun Game, Nuketown, Barebones Moshpit, Bolt-Action Barebones Moshpit, Mercenary Deathmatch Moshpit
·     Blackout – Hot and Heavy (Hot Pursuit and Heavy Metal Heroes), Alcatraz Portals Quads, Quads, Duos, Solos
·     Zombies – Blood of the Dead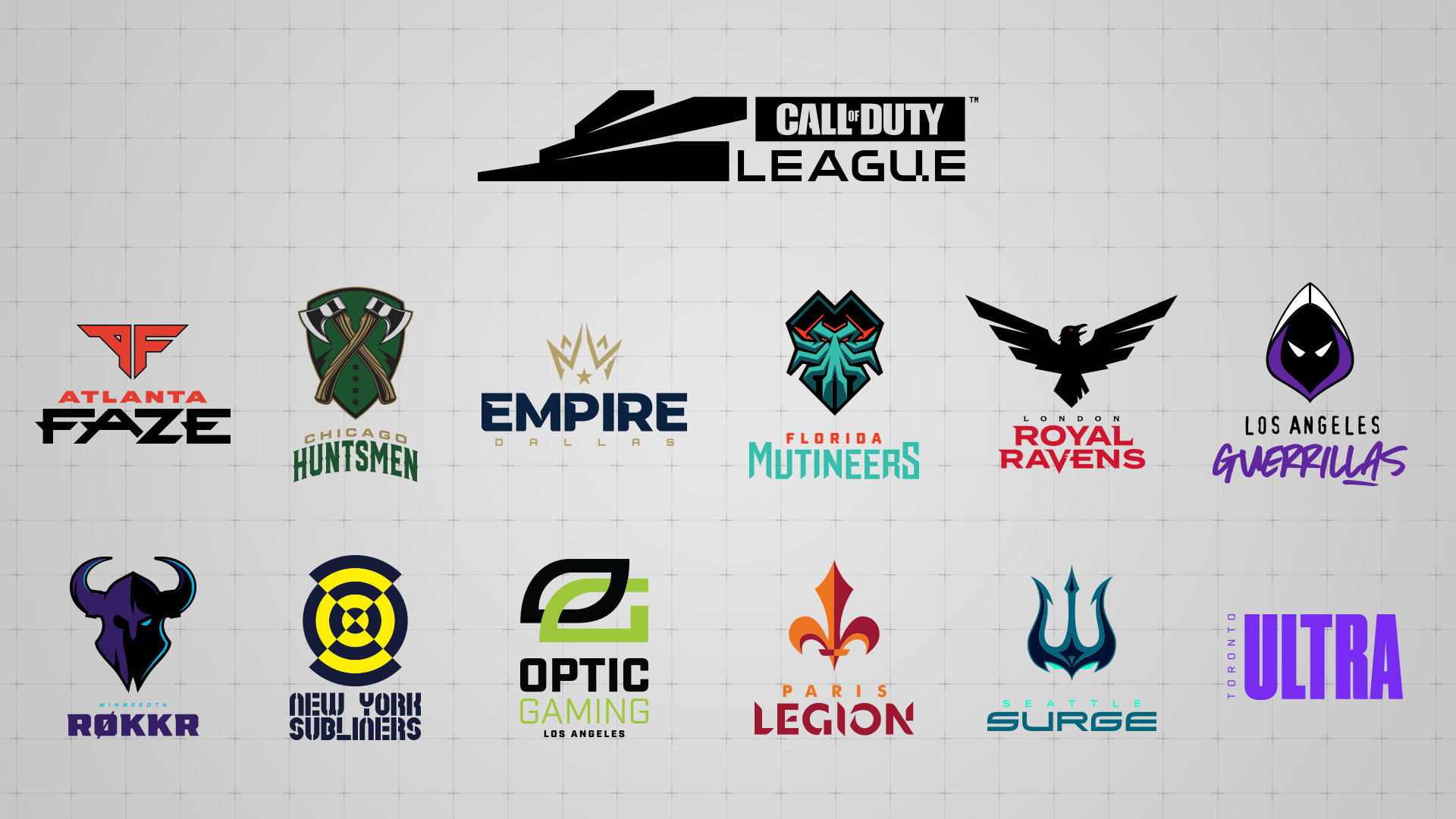 Call of Duty League™
The Atlanta FaZe host the next Home Series event! 
Eight teams will descend upon the Gateway Center Arena with the hopes of becoming Home Series tournament champions and gaining COD League points to move up the rankings. For fans in the area get your tickets here, while supplies last, and others at home can watch live on YouTube Gaming.
Call of Duty Challengers™ teams can get team passes here, while supplies last, for the Atlanta FaZe Home Series and the upcoming Los Angeles Guerrillas and OpTic Gaming LA Home Series. . 

Be on the lookout this week for more details on Season Two Operator Missions, Akimbo Tips, and more, just in time for a weekend of Double Weapon XP.
We'll see you online. 
For more information and the latest intel on Call of Duty®: Modern Warfare®, check out: www.callofduty.com, www.youtube.com/callofduty and follow @InfinityWard and @CallofDuty on Twitter and Instagram and Facebook.
For the latest intel, be sure to visit the Call of Duty: Mobile website. Be sure to follow Call of Duty: Mobile on Twitter @PlayCODMobile, Facebook @callofdutymobile, and Instagram @callofdutymobile.
For more intel about Call of Duty: Black Ops 4, be sure to visit CallofDuty.com/blackops4 and follow @CallofDuty and @Treyarch on Twitter.
For more information on Activision games, follow @Activision on Twitter, Facebook, and Instagram.
© 2019-2020 Activision Publishing, Inc. CALL OF DUTY, MODERN WARFARE, CALL OF DUTY BLACK OPS, CALL OF DUTY LEAGUE, CALL OF DUTY CHALLENGERS and the shield logo are trademarks of Activision Publishing, Inc.