To all of our Early Access PS4 players ready to jump in: welcome to the party! And to the millions of returning players who checked out last month's Alpha: welcome back! We missed you all.
It's Day One of Early Access in the Black Ops Cold War Multiplayer Beta, and we're beyond excited for you to experience everything we've been working on since the Alpha. You can see the full list of updates at our blog and get your hands on a full slate of content today, including:
MAPS
Cartel (NEW)
Miami
Satellite
Moscow
Armada
Crossroads
MODES:
VIP Escort (NEW)
Team Deathmatch
Kill Confirmed
Domination
Combined Arms: Domination
The level cap is currently 16, and will be increasing as the Beta continues throughout both weekends. Reach Level 10 in the Beta and you'll unlock the "Mutual Animosity" SMG Weapon Blueprint in the full game, which comes equipped with four attachments ready to go at launch.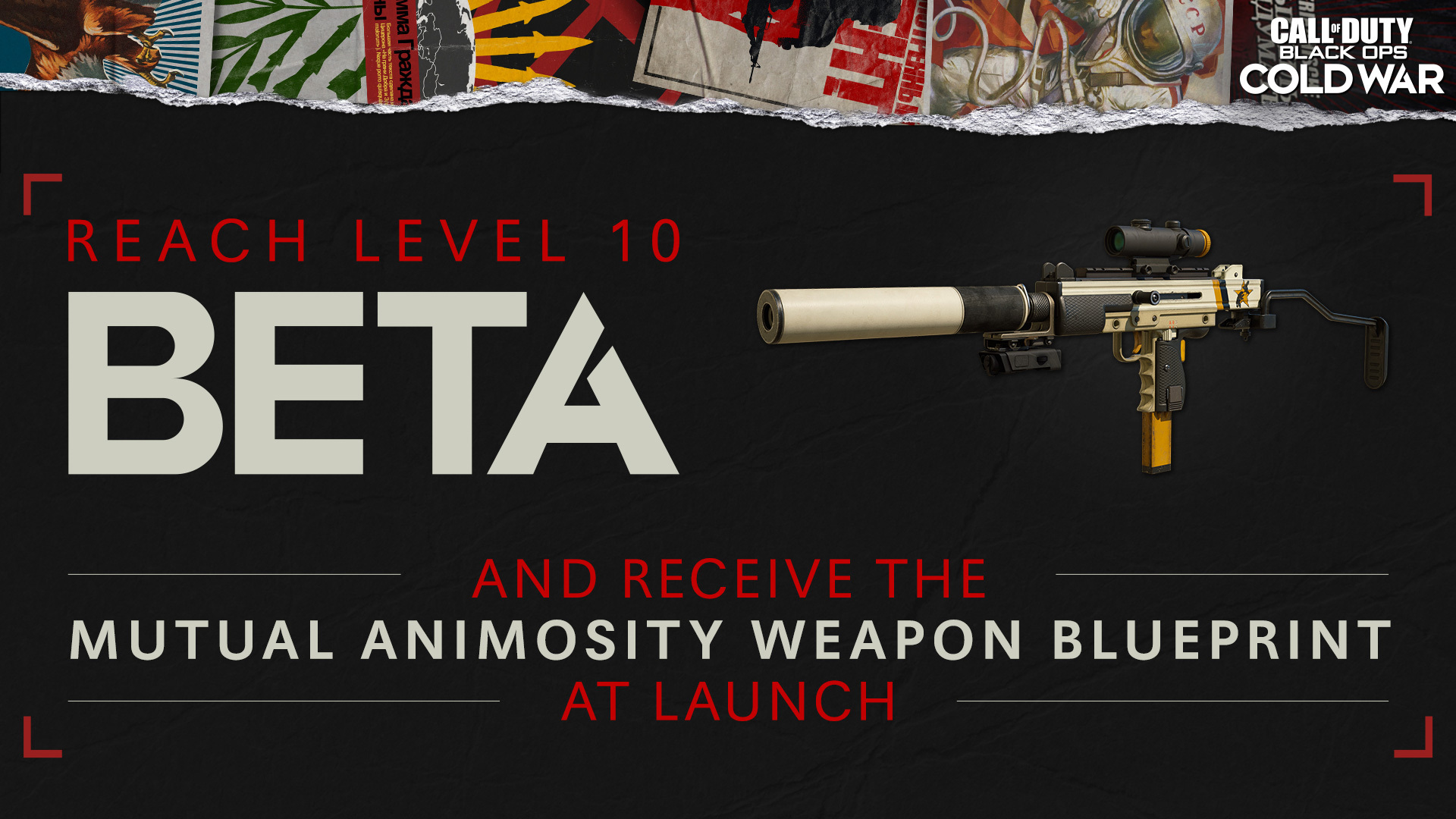 The first weekend of the Beta runs until 10AM PT Monday, Oct. 12th, and we've got more intel on the new maps, modes, and features you can expect in the Beta here. On October 10th, the Beta opens up to all players on PS4. Next week, the Beta extends to all platforms with cross-play starting on Oct. 15th with Early Access for players who pre-order digitally on Xbox One, and PC on Battle.net. You can pre-order digitally here and jump into the Beta on PS4 right now.
As a reminder, the Beta represents just a portion of the full Multiplayer experience and is still in development, with even more content planned for launch on November 13th.
During the Beta, please make use of the following resources:
Have fun out there!
- Treyarch