The Lead: Modern Warfare®
This week in Modern Warfare a new Operator from Farah's army joins the fight for the Allegiance, throw with lethal precision in Gunfight 3v3 Knives Only, get more explosive gameplay from Demolition, train in close quarters combat in the Dirty Old Houseboat 24/7 playlist, and more.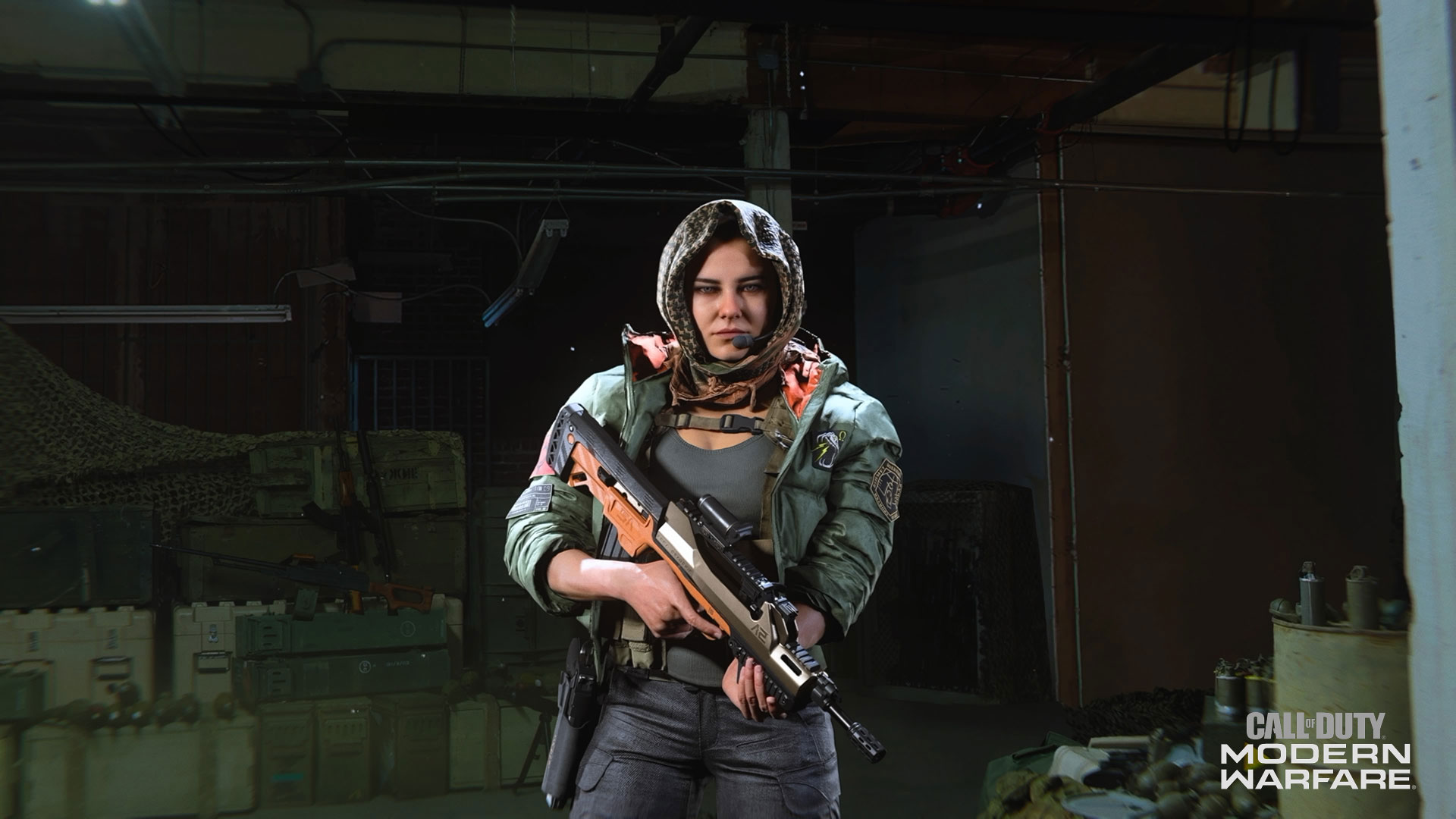 Iskra, an Urzikstani native, returns to Verdansk with the Chimera Faction to stop the growing Al-Qatala threat. Available in a Store bundle, get Iskra alongside two new Legendary weapons that seamlessly provide a lethal loadout for Warzone and Multiplayer. Iskra's bundle also includes the 'Savagery' helicopter vehicle skin, an Epic Finishing Move, and more for a total of ten items befitting a Tier One Operator. Get more details on Iskra's Legendary weapons and her journey to joining the Chimera this week on the Games Blog.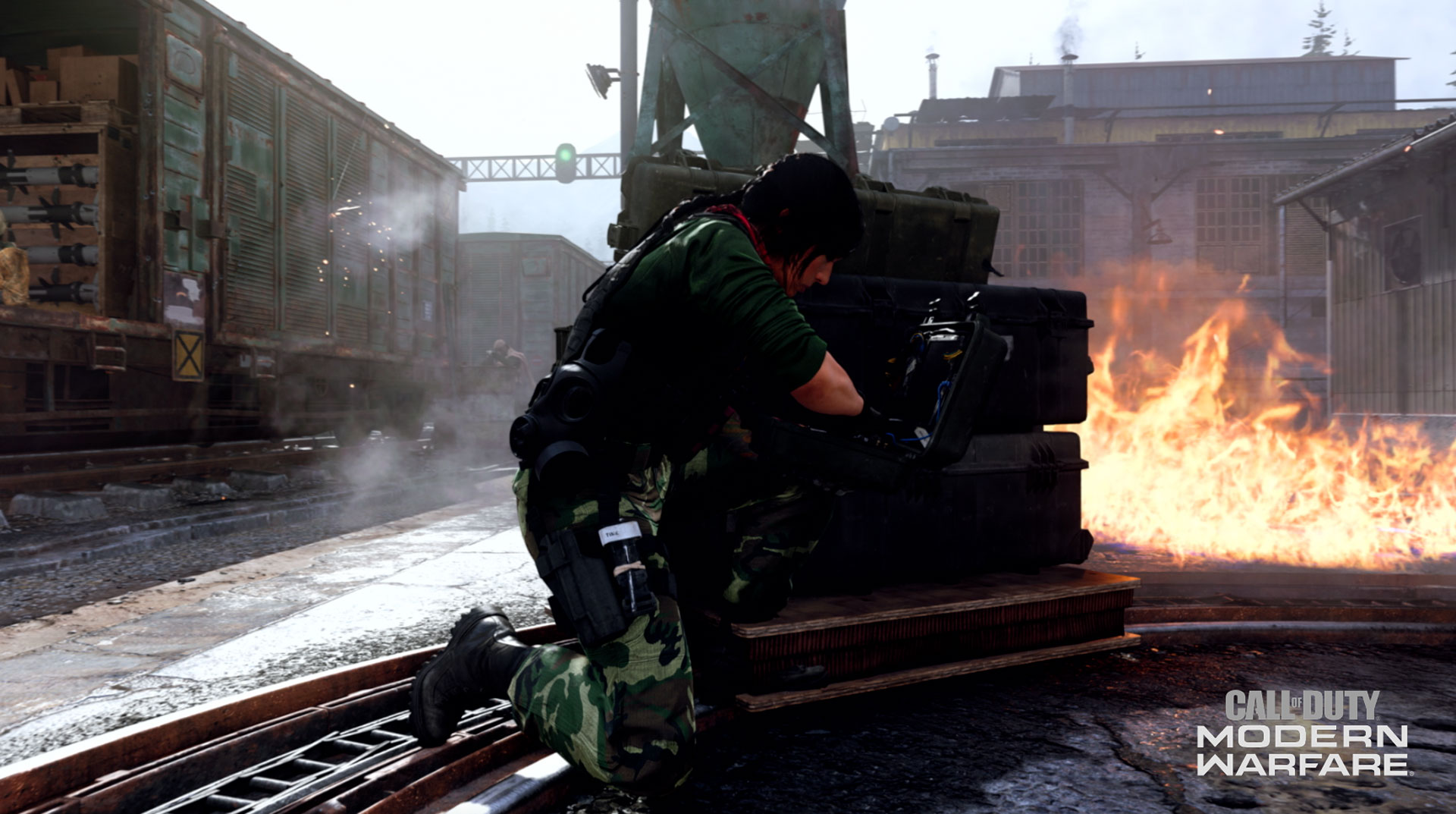 Need a little more boom? Play Demolition, the latest objective mode added to Modern Warfare that gives all offense players bombs to demolish two sites. Get complete tactical insights and tips for success on Demolition here, then ready up and jump into a match. 
Shine bright on the battlefield with the 'Twin Suns' bundle. This elite set of gear boasts both an LMG and handgun Legendary blueprint that favor silent, but deadly approaches to combat. Put these in a loadout paired with the Dead Silence Field Upgrade and a Throwing Knife for a tactical arsenal tailored for stealth eliminations.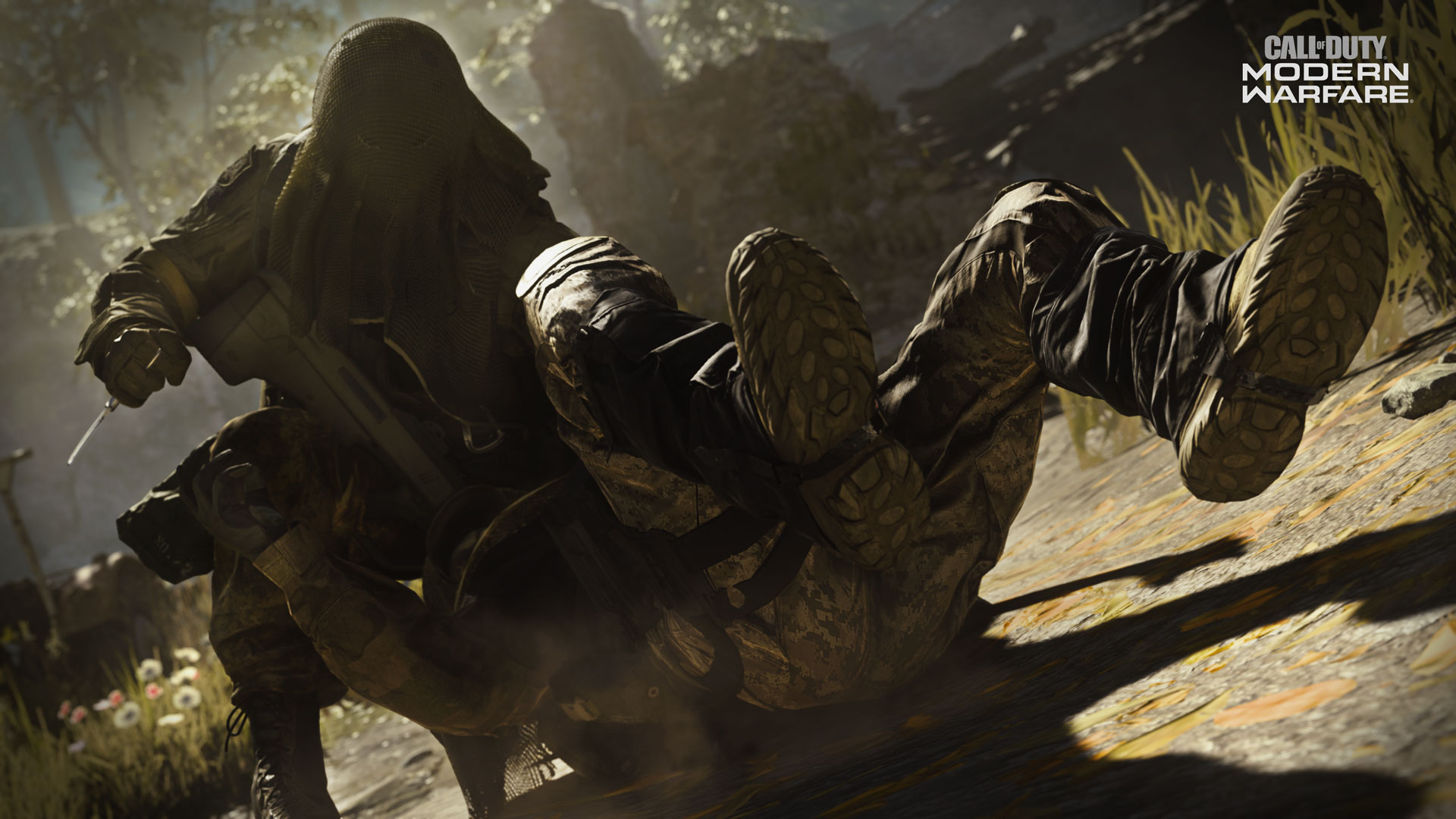 Get your trio together and take a stab at taking down the competition in 3v3 Gunfight Knives Only. This playlist checks the firepower at the door in a favor of a leaner and lethal loadout. Throw, melee, or use a Finishing Move to win six rounds and claim victory.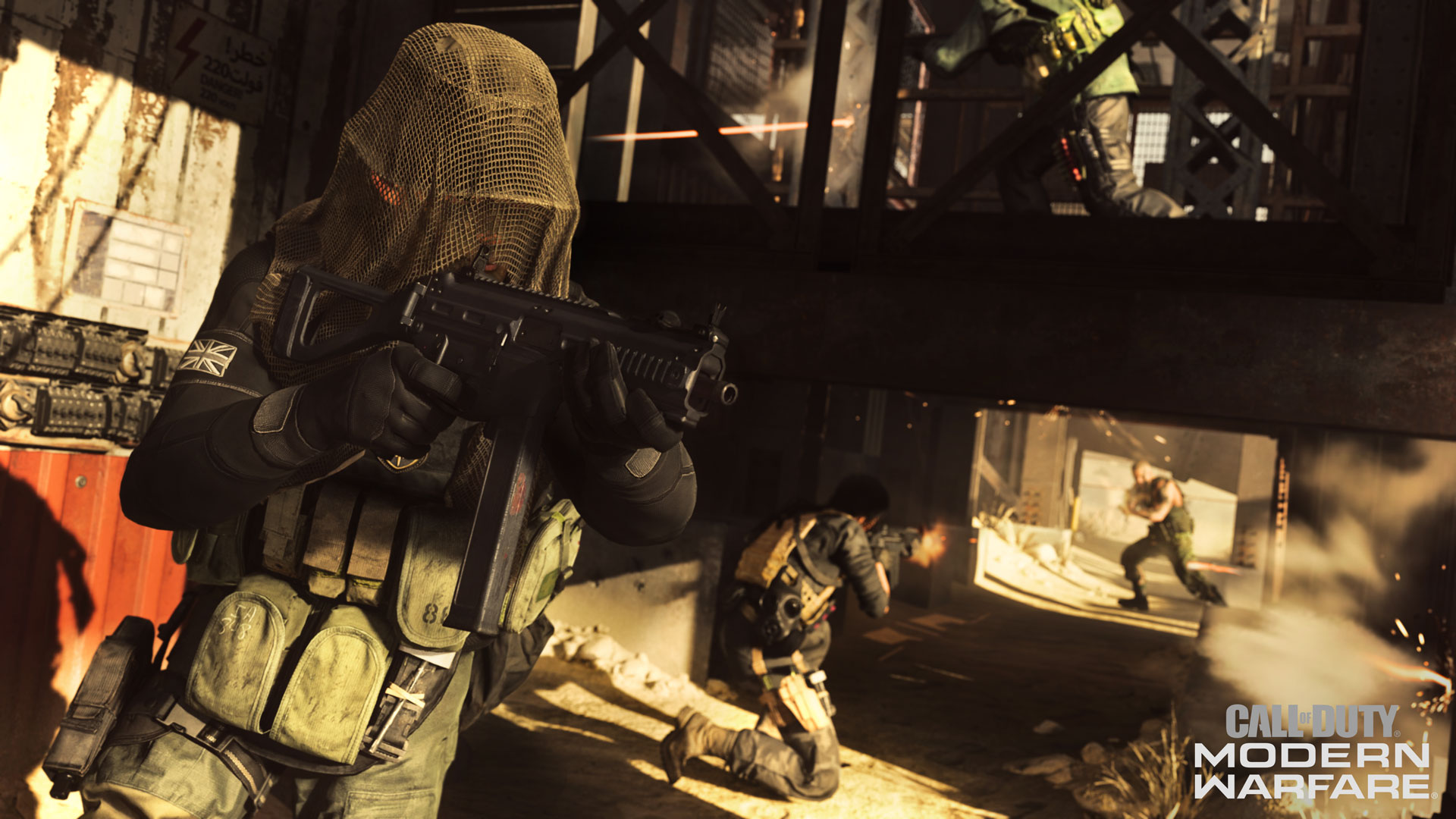 Add more variation to your close-range engagements in the Dirty Old Houseboat 24/7 playlist. Battle across these distinct locales in objective and deathmatch modes. Get a complete lay of the land in the Games Blog tactical map guides to Rust, Shipment, and Shoot House to get the intel to help you come out on top.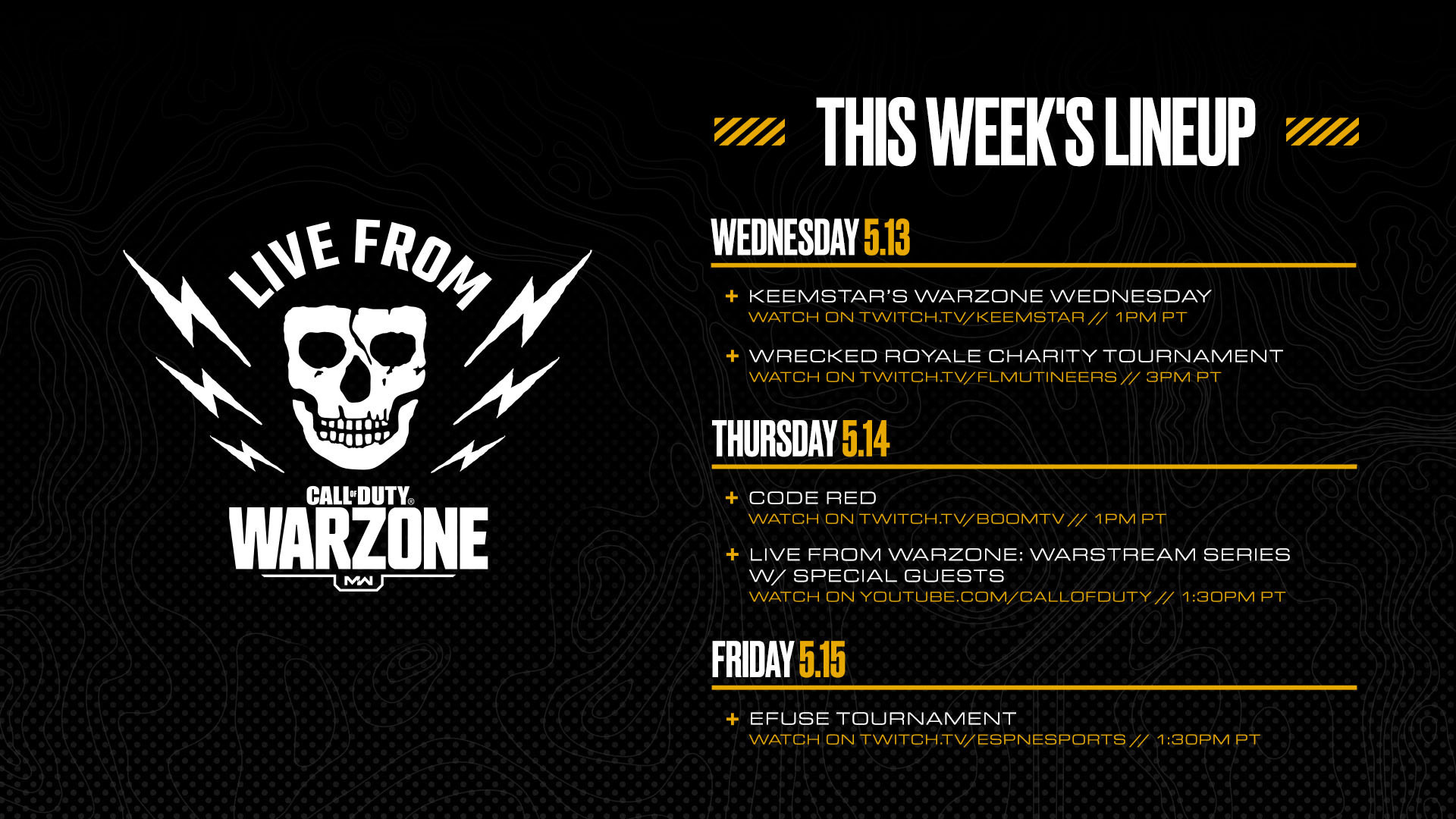 #LiveFromWarzone
Experience the action of Warzone at home by catching up with the latest streams coming #LiveFromWarzone. Tune in to the multiple streams throughout the week to watch streamers, pros, and more battle it out #LiveFromWarzone. Tune in this week to get watch things get "wrecked" for charity. The "Wrecked Royale Charity Tournament" starts at 3PM PT this Wednesday. Watch on Twitch.tv/flmutineers as some NFL current and former pros battle it out for bragging rights and 25K prize pool that will be donated to charity. 
Then, the ESPN Esports Twitch kicks off an event on May 15 featuring both streamers and athletes across multiple major leagues, all squadded up in search for victory in Verdansk. Tune into Twitch.tv/espnesports  to see all the action. 
Plus, from the Call of Duty League, the Warstream returns featuring both the London Royal Ravens and the Atlanta FaZe. Last week, the Seattle Surge and the Los Angeles Guerrillas battled it out with the Los Angeles Guerrillas winning with an impressive 168 eliminations to Seattle Surges 155 eliminations. Both teams blew past the Dallas Empire's previous high score of 129 eliminations. Tune in to see if this week's Warstreams squads can claim a new high score.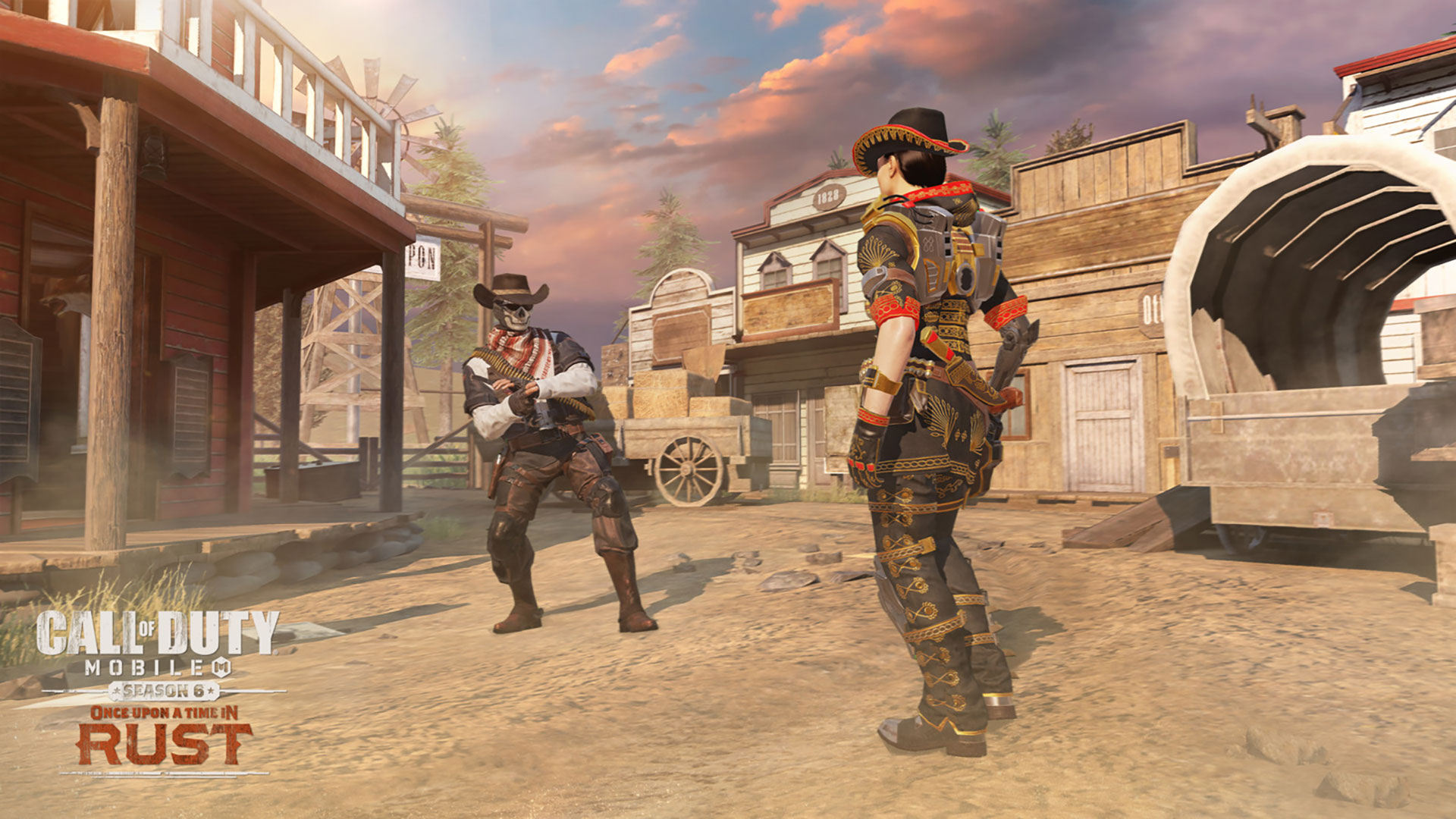 Call of Duty®: Mobile
Once Upon A Time in Rust continues this week with Gold Rush Event, new weekly challenges, and a 1v1 duel on the new map, Saloon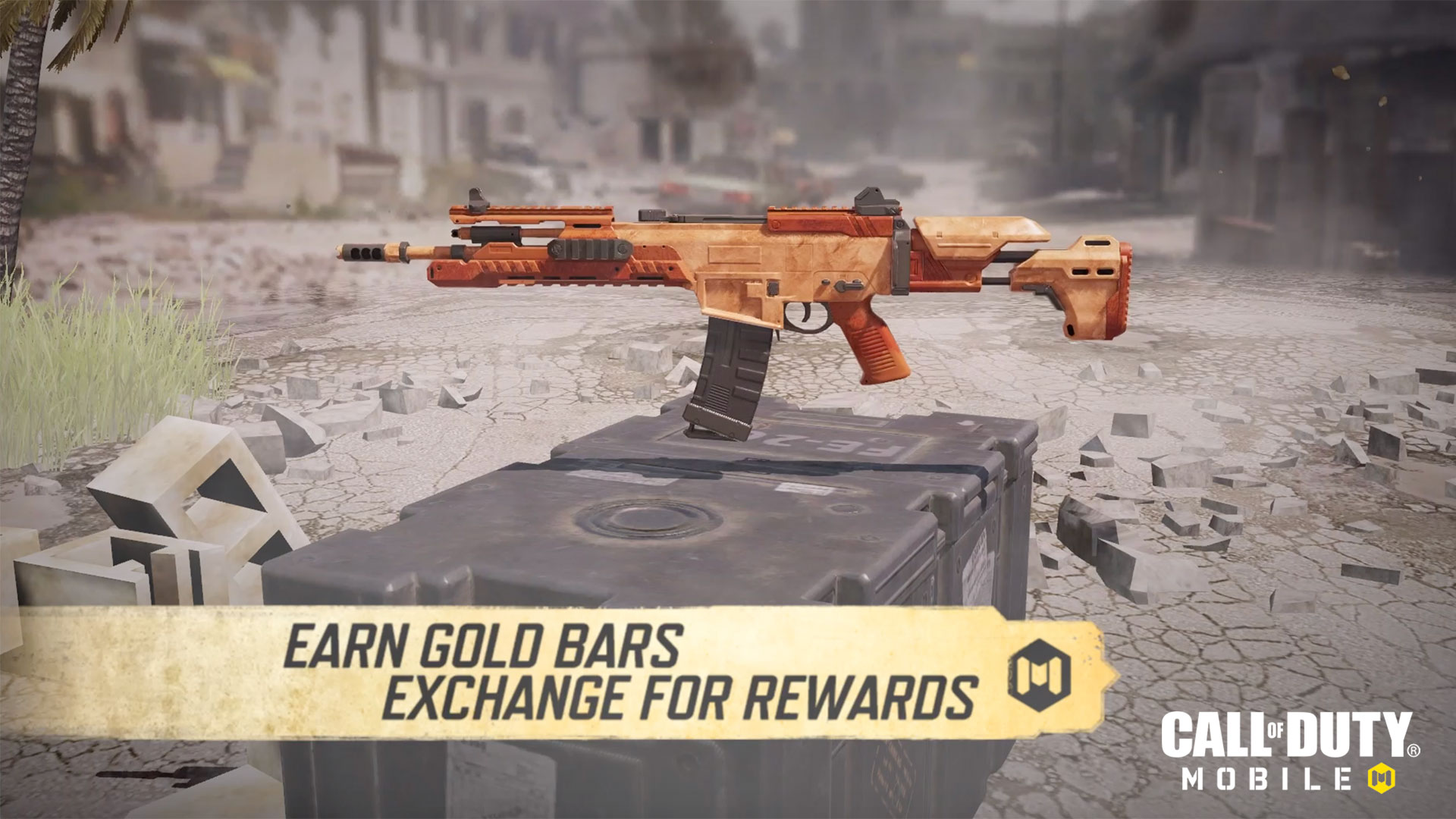 Try to strike gold by playing Kill Confirmed or Battle Royale during the Gold Rush Event. Live for a limited time, players can trade in their gold bars to earn new functional weapons they can bring into battle in Multiplayer. Get more intel on the Gold Rush event to see if you can earn that M4LMG – Moonstone.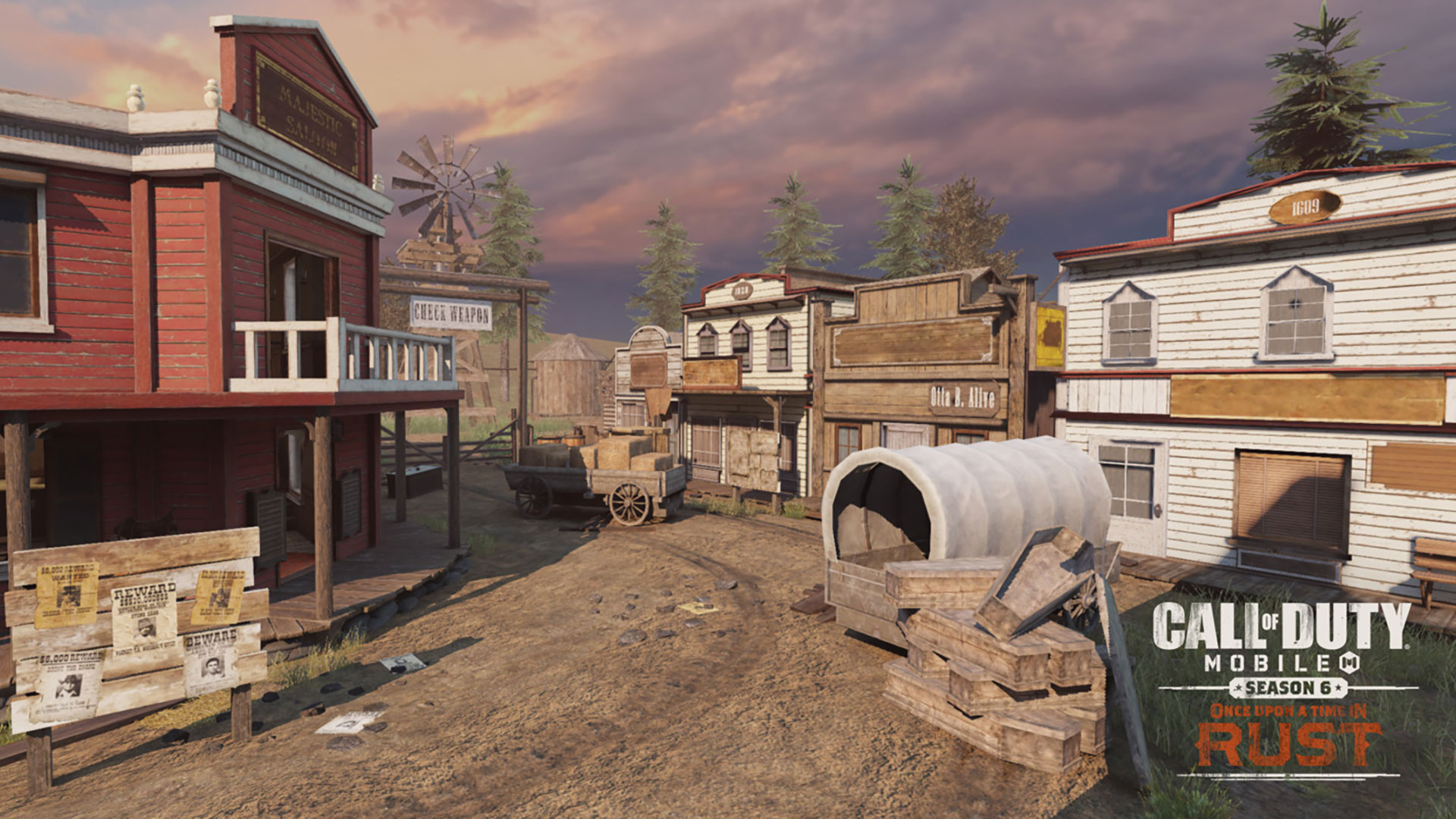 Later this week, test your quick draw in 1v1 on a new map, Saloon. It's a no holds barred battle in the wild west where the best gunslinger will come out on top. Play a few matches to master the lay of this dusty tactical battleground, then saddle up partner to take out the competition.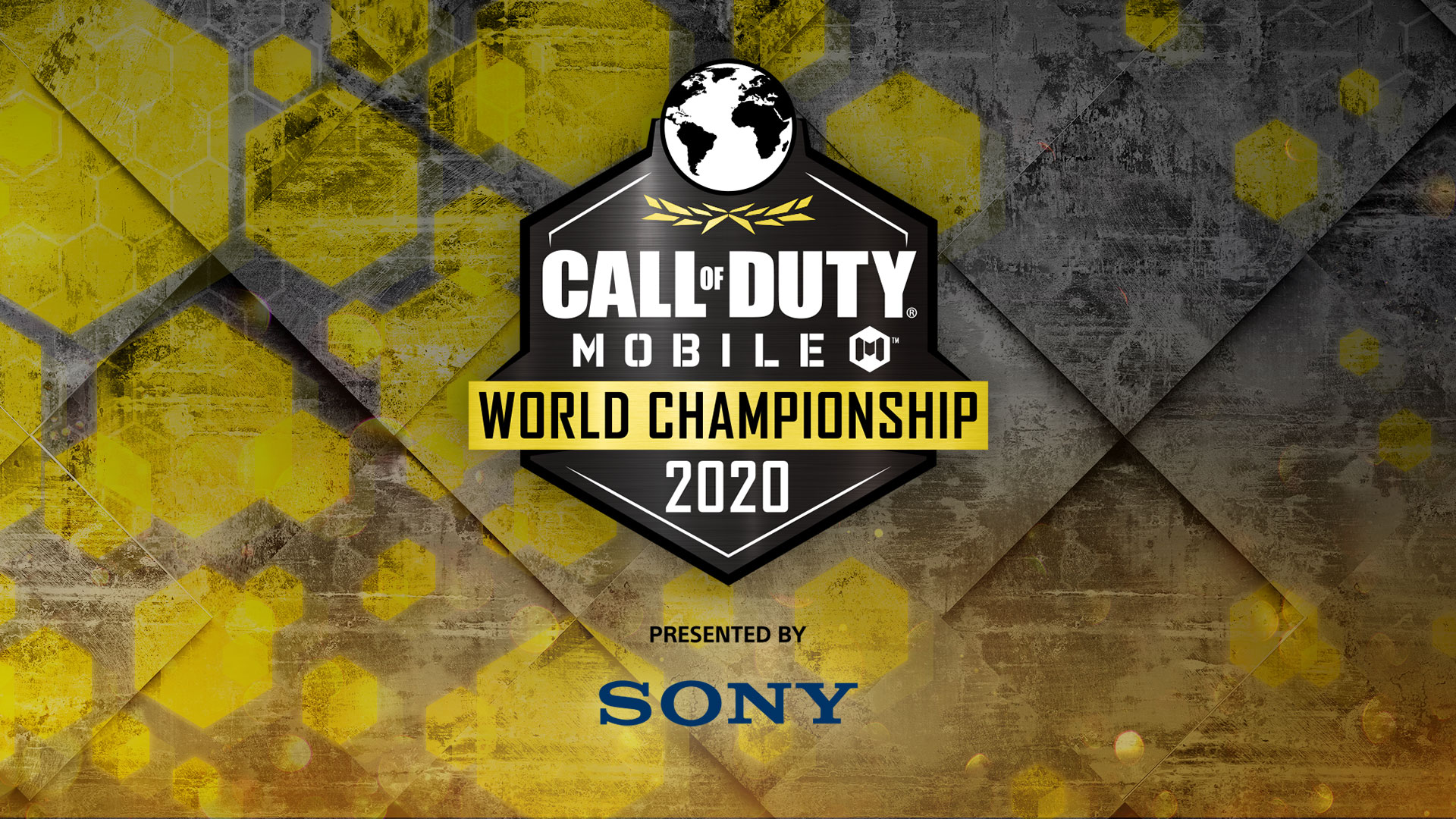 Stage 1: Open online qualifiers for the Call of Duty: Mobile World Championships 2020 sponsored by Sony Xperia are live now through May 24. Players that are veteran ranked or higher are *eligible to participate and can compete for a chance to for their share of $1 million in total prizes. Level up by playing Ranked Mode to earn rewards and jump on the path to pro.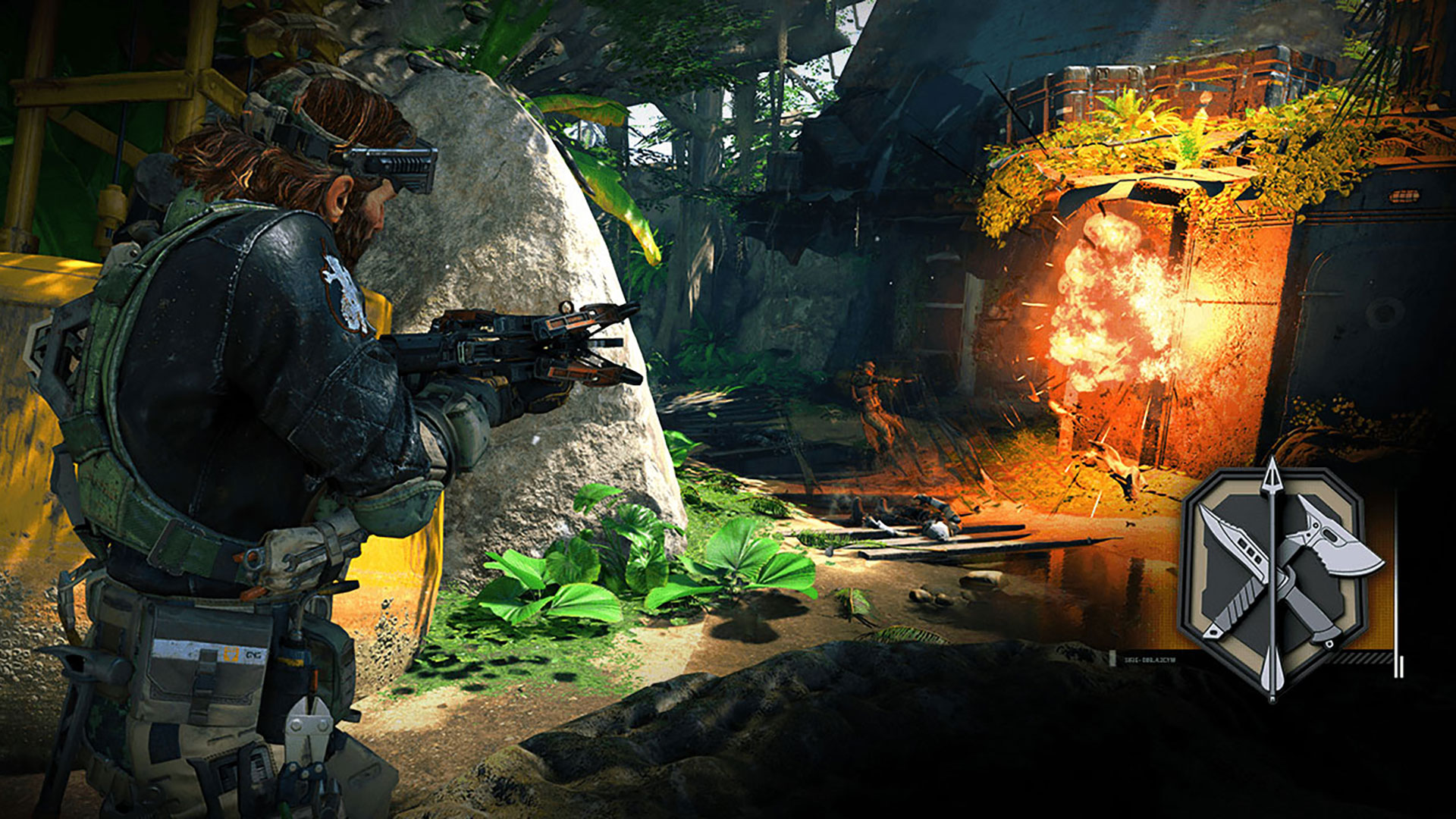 Call of Duty®: Black Ops 4
Jump in and join the party. The Party Game Moshpit Featured Playlist goes live on May 13 and includes Gun Game, Sticks & Stones, One in the Chamber, Infected, and Prop Hunt! Plus, Double XP continues in Multiplayer, League Play, and Zombies through May 14, as well as Double Nebulium Plasma for Zombies players!
Here's a preview of this week's playlists starting on May 13:
·      Multiplayer – 2XP Party Game Moshpit, Nuketown, Barebones Moshpit, Bolt-Action Barebones Moshpit, Mercenary Deathmatch Moshpit
·      Blackout – Hot and Heavy (Hot Pursuit and Heavy Metal Heroes), Alcatraz Portals Quads, Quads, Duos, Solos
·      Zombies – Tag Der Toten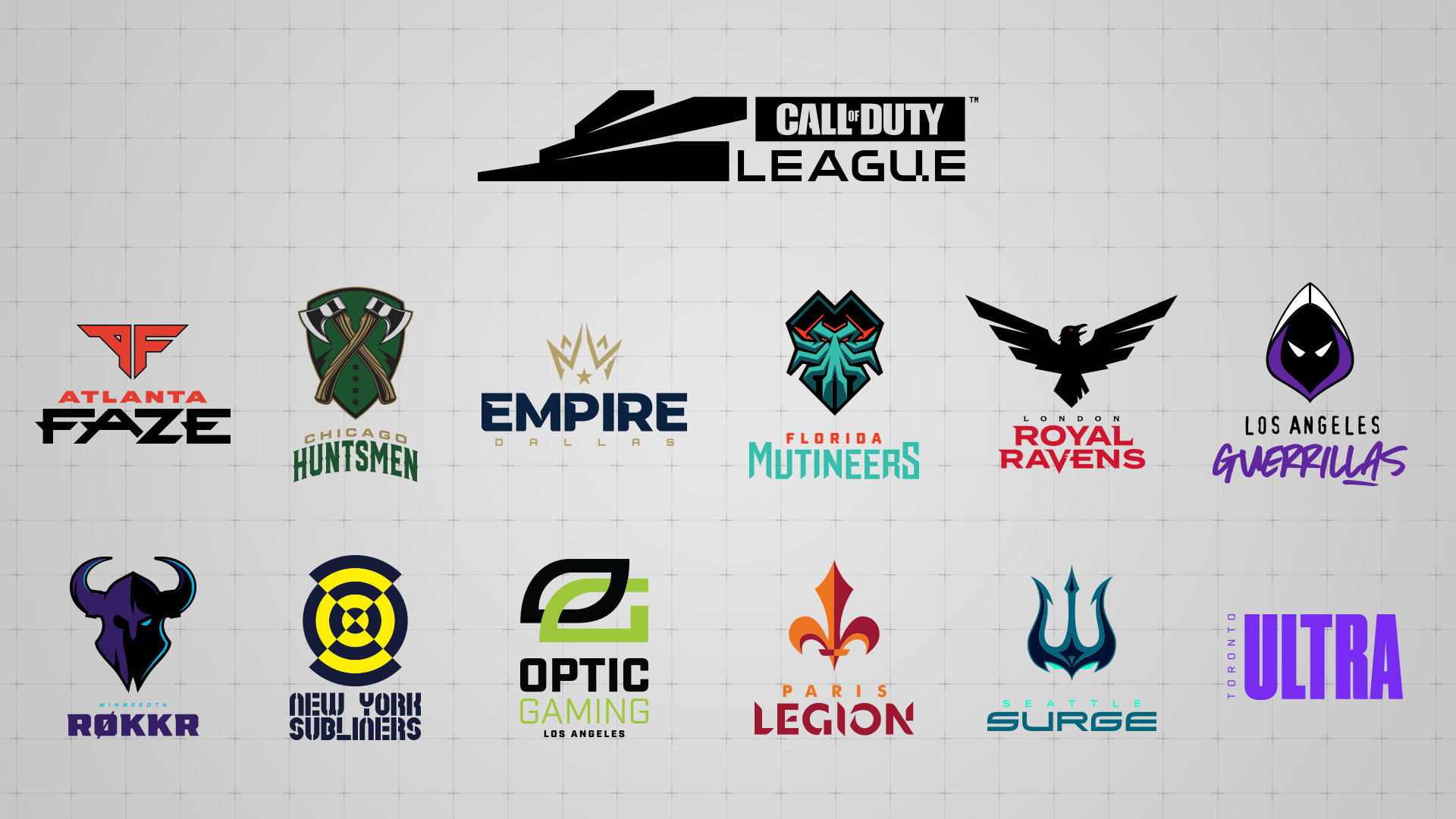 Call of Duty League™
The Florida Mutineers Home Series marked the midpoint of the 2020 season, with six tournaments remainingbefore the start of the playoffs. The Atlanta FaZe came out on top to claim victory and coveted CDL Points to shift the season standings. Missed any of the action? Get full replays of the all the matches on the Call of Duty League YouTube Channel. 
The Chicago Huntsmen's Seth "Scump" Abner joined a group of sports stars to support #TheRealHeroes Project and pay tribute to the doctors, nurses, and healthcare workers fighting on the front lines. Give it a watch!
Want to see more of your favorite Call of Duty League pros battle for domination in Warzone? Watch the Warstream, an official broadcast that streams #LiveFromWarzone. 
This week on the Warstream tune in to see two teams on either side of the pond battle to rack up the most eliminations during their time slot. This Thursday, check out the London Royal Ravens players alongside some surprise guests dropping into Verdansk starting at 1:30 PM PT. Then, the Atlanta FaZe takeover the stream at 4:30 PM PT. See who will end up on top or if there will be a new high score for the Warstream.
The Warstream is broadcast on the Call of Duty League YouTube Channel, tune in on Thursday May 14 to watch!
Love the Call of Duty League? Sign-up for updates and for a limited time you'll receive a free Call of Duty League weapon charm you can equip on your weapon in-game for Modern Warfare including Warzone. Get the details here on how to stay connected to all Call of Duty League events and how to redeem your weapon charm in game. 
Check the Games Blog this week to get Circle Collapse tips for Warzone to play the edge, a look at two of the Trials for Season Three, an overview of Iskra and her two Legendary weapon blueprints, and more. 
See you online!
For more information and the latest intel on Call of Duty®: Modern Warfare®, check out: www.callofduty.com, www.youtube.com/callofduty and follow @InfinityWard and @CallofDuty on Twitter and Instagram and Facebook.
For the latest intel, be sure to visit the Call of Duty: Mobile website. Be sure to follow Call of Duty: Mobile on Twitter @PlayCODMobile, Facebook @callofdutymobile, and Instagram @callofdutymobile.
For more intel about Call of Duty: Black Ops 4, be sure to visit CallofDuty.com/blackops4 and follow @CallofDuty and @Treyarch on Twitter.
For more information on Activision games, follow @Activision on Twitter, Facebook, and Instagram.
© 2019-2020 Activision Publishing, Inc. CALL OF DUTY, MODERN WARFARE, CALL OF DUTY BLACK OPS, CALL OF DUTY LEAGUE, the CALL OF DUTY LEAGUE logo and CALL OF DUTY CHALLENGERS are trademarks of Activision Publishing, Inc.  The Call of Duty League team names, logos and other team trademarks are the properties of their respective owners.