Season Four of Modern Warfare brought Captain Price, new Multiplayer maps, and Warzone modes. This week continue the 50v50 epic battle in the limited time mode Warzone Rumble, put your precision to the test in One in the Chamber, and find new bundles in the Store.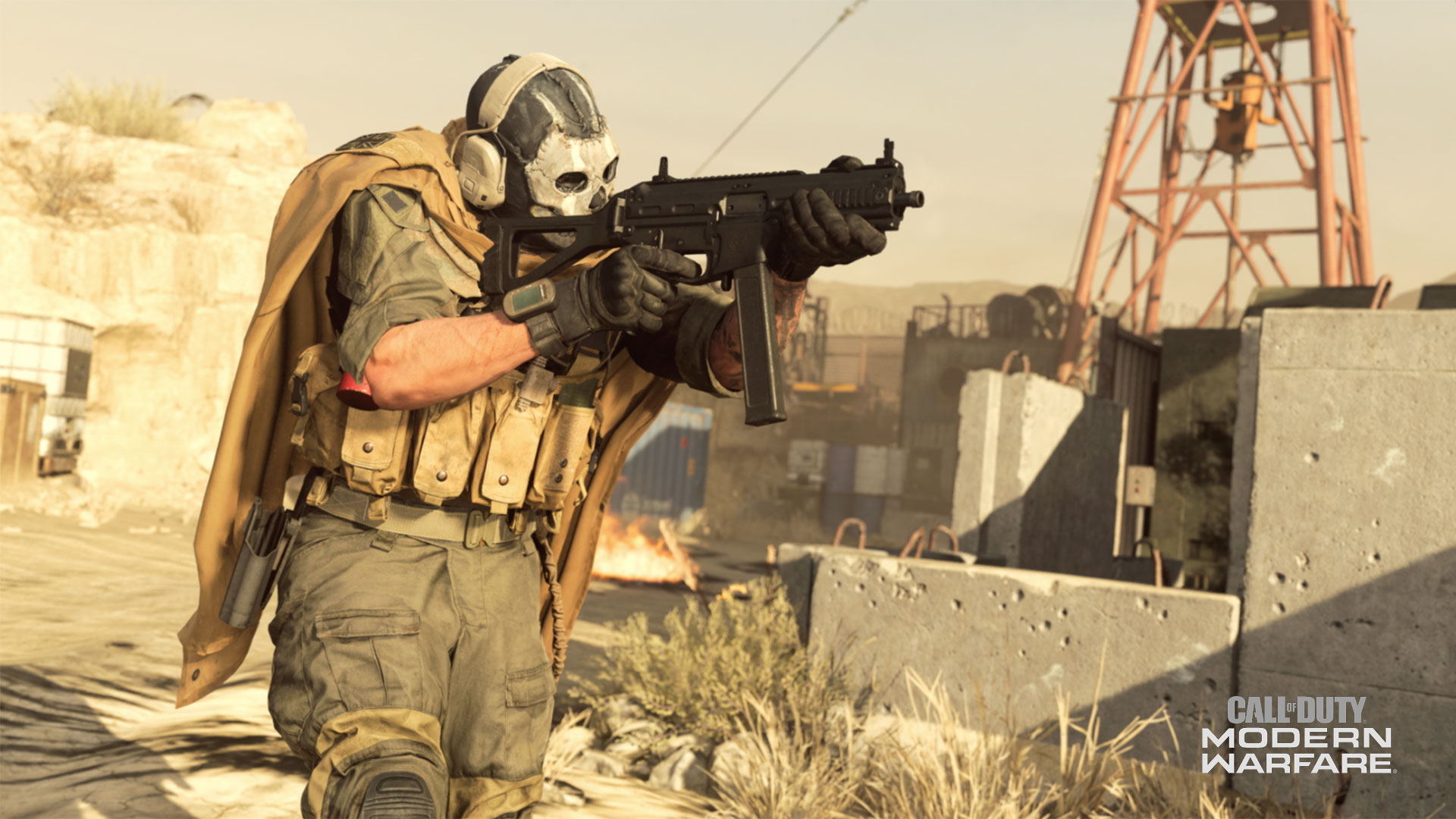 The fun party mode debuts in Modern Warfare! One in the Chamber is a Free-For-All mode where each player begins the match with a single bullet in a randomly select weapon. You can earn another bullet by getting a kill, and every weapon is a one-shot kill. You only have three lives and the highest score wins, so check your aim, then fire.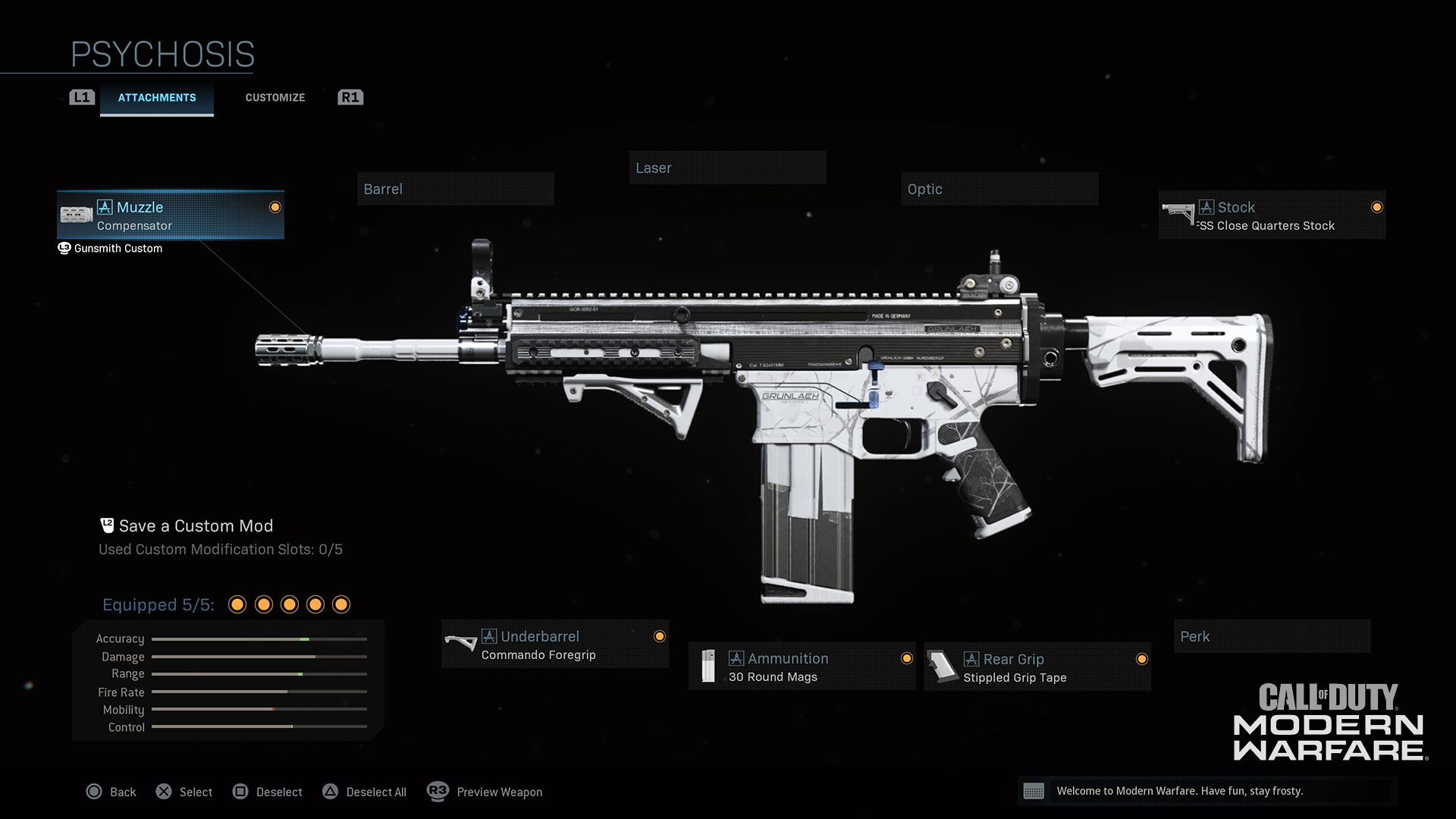 Take a cold approach to battle with the 'Wendigo' Operator bundle to get the icy 'Taiga' skin for Krueger. Found in the 'Featured' tab, this bundle is packed with three Legendary weapons – the 'Psychosis' assault rifle, 'Evil Manifest' SMG, and new ice pick weapon with the 'Crevasse' melee blueprint. 
Want to make a splash in your next match? Have your enemies look twice at your gear when you equip goods from the 'Notice Me III' bundle. The bundle holds an Epic stylish blue 'Dream Dasher' blueprint that's lets your foes know not to sleep on your skills. Fully customize your look with the Epic 'Chibi Trooper' weapon charm and the 'Cute Cadet' sticker and tell your opponents to take notes.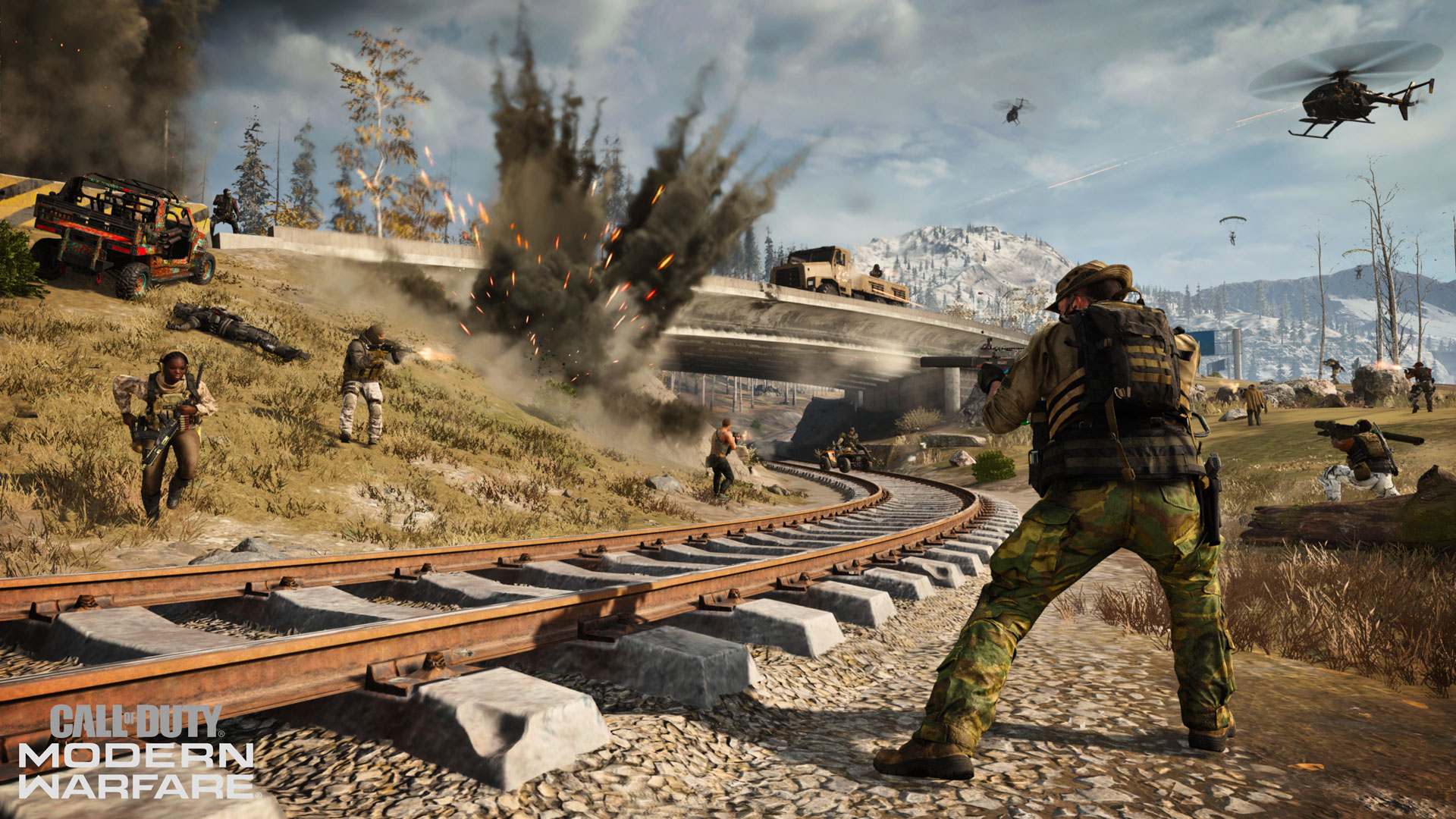 You've got your squad, plus forty-six additional teammates in this large-scale fight in Warzone. You may have more players to watch your back, but you also have a full-fledged enemy assault on the other side. The smaller circle, the tougher the battle, but don't let that stop you from going all out to claim victory in the 50v50 Team Deathmatch face-off - Warzone Rumble.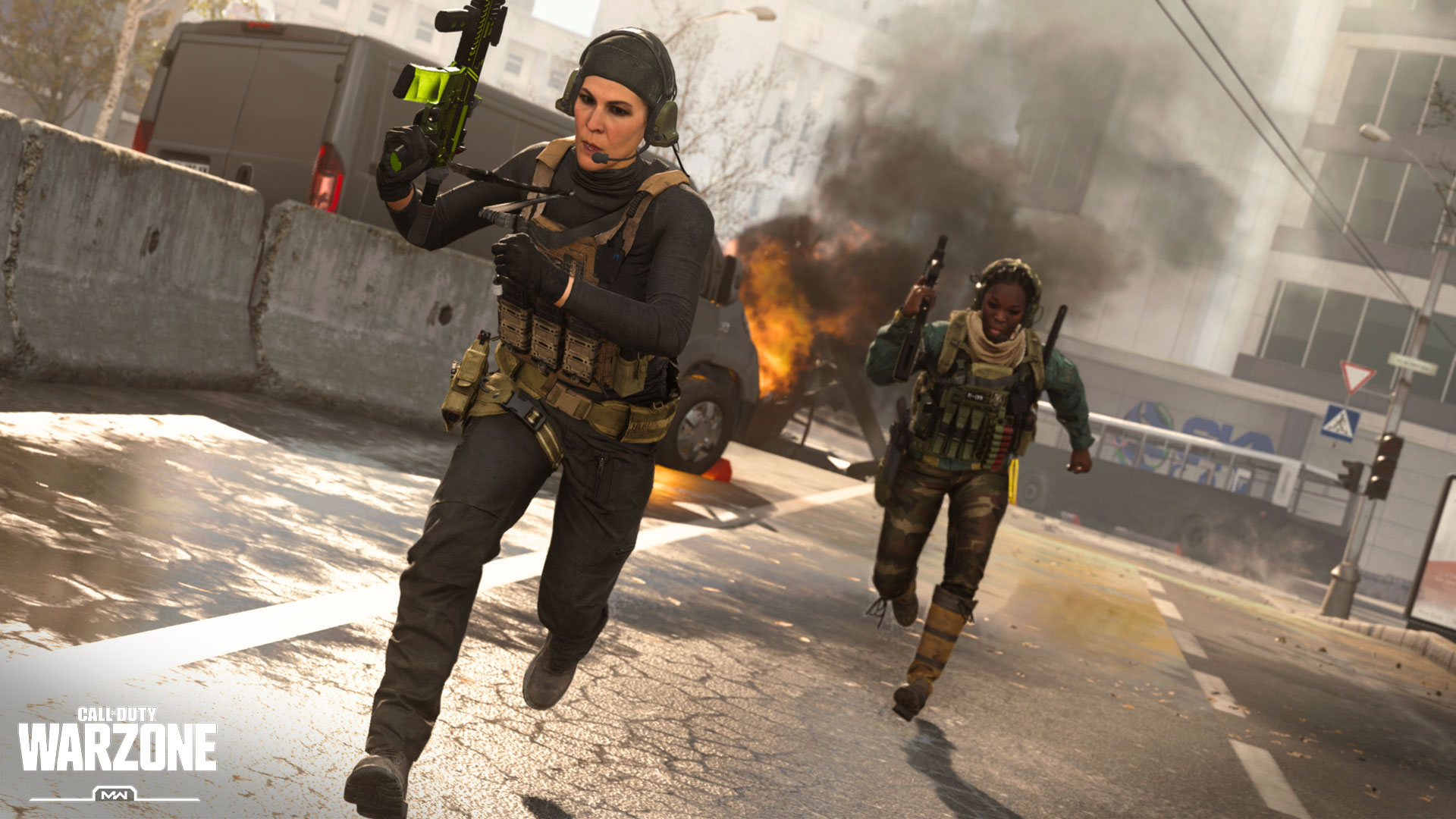 Alongside, Warzone Rumble players can get back to the basics with Battle Royale Solos, Duos, Trios, and Quads. Once you've honed your skills, see if you're ready to give the Rumble a try. 
#LiveFromWarzone
Get a closer look at some of the events happening in Verdansk this week and intel on where to watch all the action streaming #LiveFromWarzone. 
Get a double dose of CODE RED on Monday and Tuesday in the Code Red Charity Tournament. Tune in to see fan-favorite streamers and pros battle for charity at 1PM PT today and tomorrow. Then watch two days of the NAVY MWR tournament followed by two days of the Adrenaline Cyber Rivals tourney to get your streaming fix of Warzone every day this week!  Check back next Monday to discover what's new and streaming #LiveFromWarzone. 
Call of Duty®: Mobile
Radioactive Agent, Season Seven, is live and players can experience the latest map – Tunisia! Players can earn more goods in a new unified Battle Pass system, available now. Head in-game to view all the gear players can get at free tiers just by playing and purchase the Battle Pass to unlock rewards at every tier including Hazmat Ghost at Tier 1.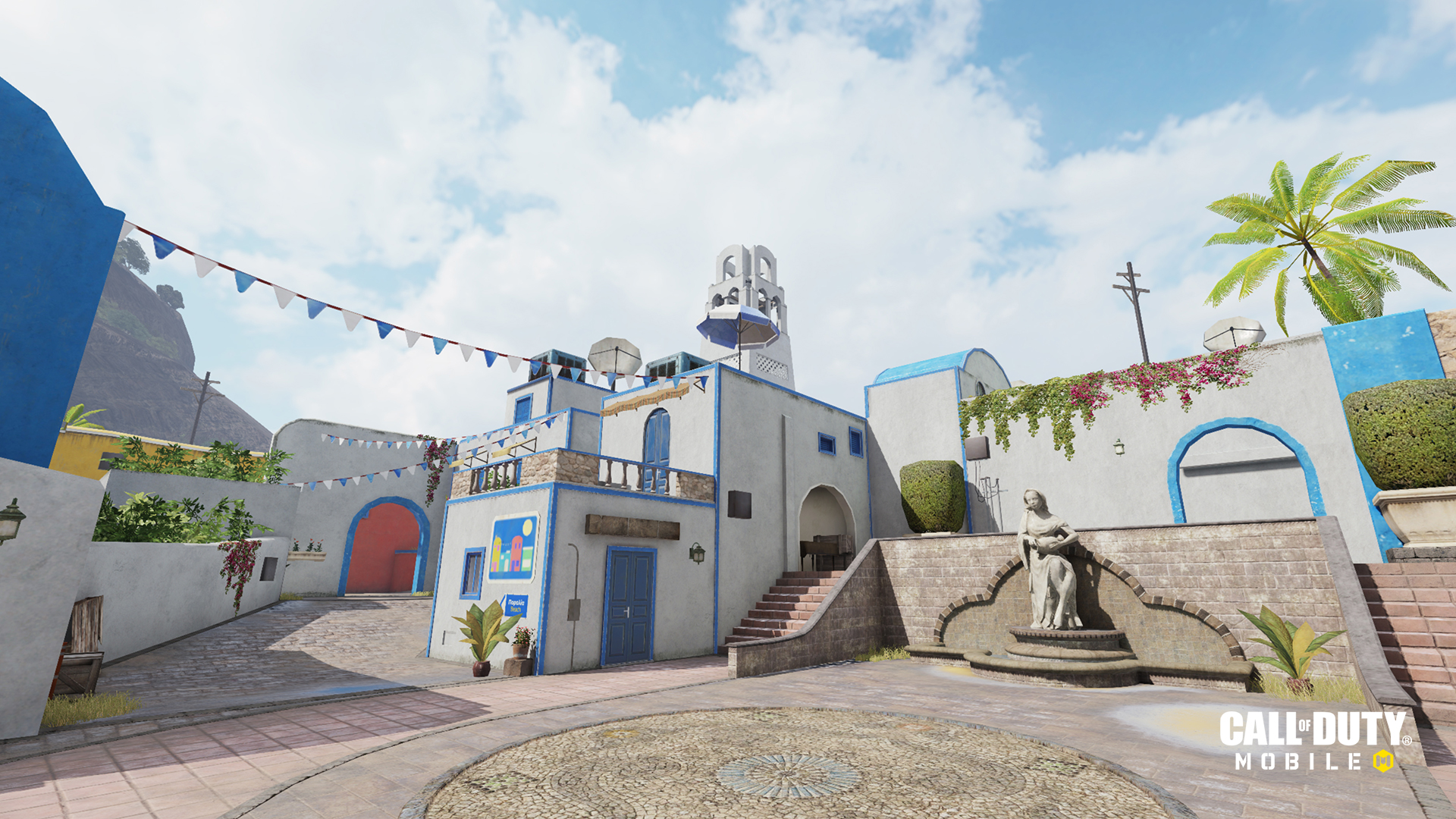 Up for a fight? Or better yet, a tussle? Jump into the Tunisia Tussle Multiplayer playlist. You'll get to experience all Tunisia, all the time in a moshpit of multiple modes. Master the tips and tricks of the map with the help of the Games Blog Tunisia Snapshot, then go tussle with the competition. 
New modes are available in the Featured section of Call of Duty: Mobile for players who want to mix up their Multiplayer. Play One Shot, One Kill a Free-For-All mode where precision can make a difference in victory and defeat or get a taste of variety of weapons in Gun Game. Both modes are live in-game until June 18. Want more Free-For-All action? All month long, Multiplayer enthusiasts can enjoy Free-For-All the classic every man for themselves battle. 
The Battle Royale map has undergone a major update at the start of Radioactive Agent that drastically increased its size. Travel and explore all the new destinations on the Isolated Battle Royale map and see what is waiting to be discovered. If you want more players on your team, then jump into Warfare a limited time Battle Royale mode available on June 13 and 14 only this week. Get some tips for success in Warfare here, then see if you can help your team claim victory.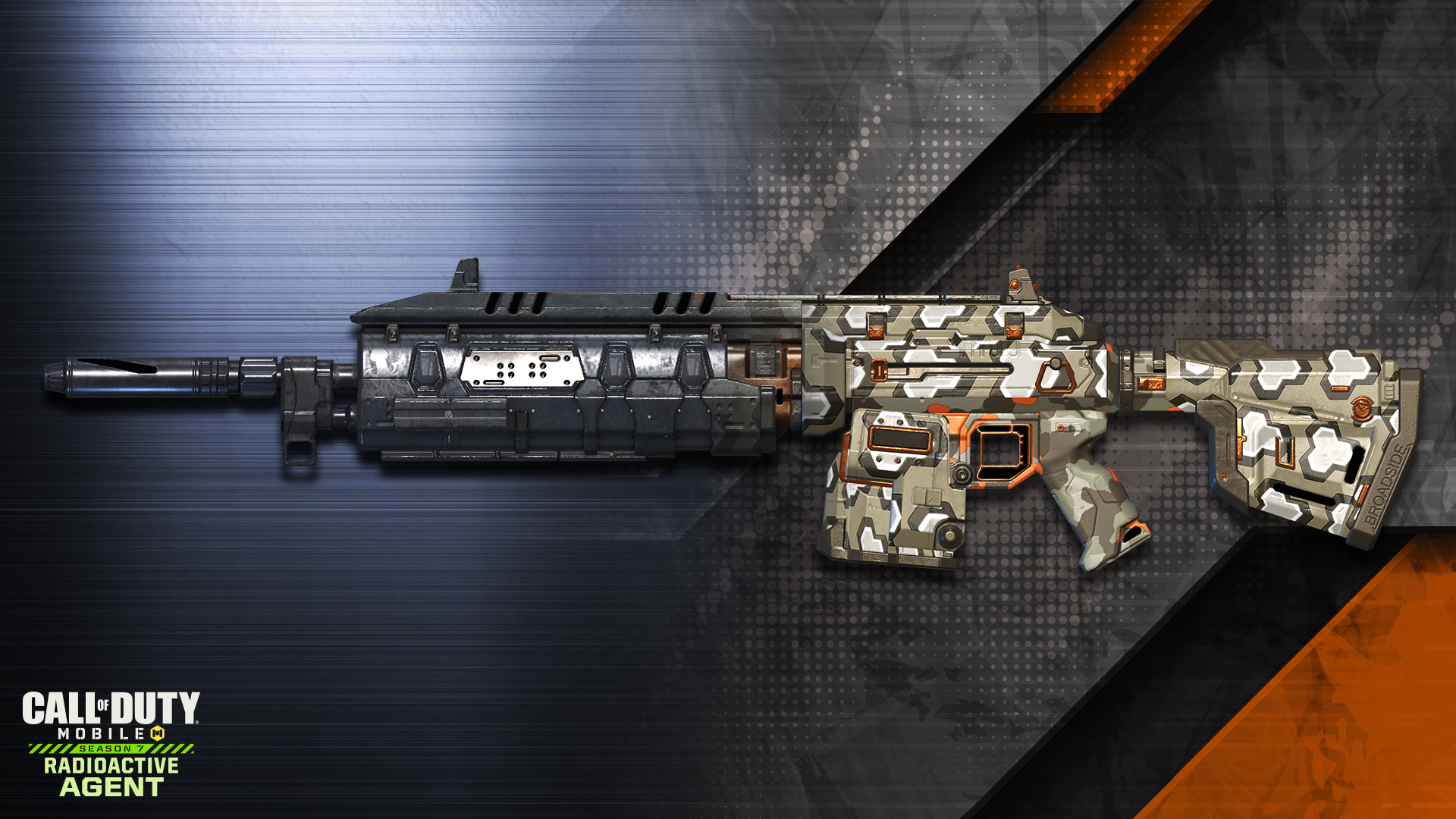 Earn rewards and new weapons by completing Seasonal Challenges. These are multi-step missions where players complete tasks at each step to gain progressive rewards. Completing all the steps nets you awesome gear like new functional weapons. Head to the Seasonal section of the event tab to find this Season's Challenges and get to work.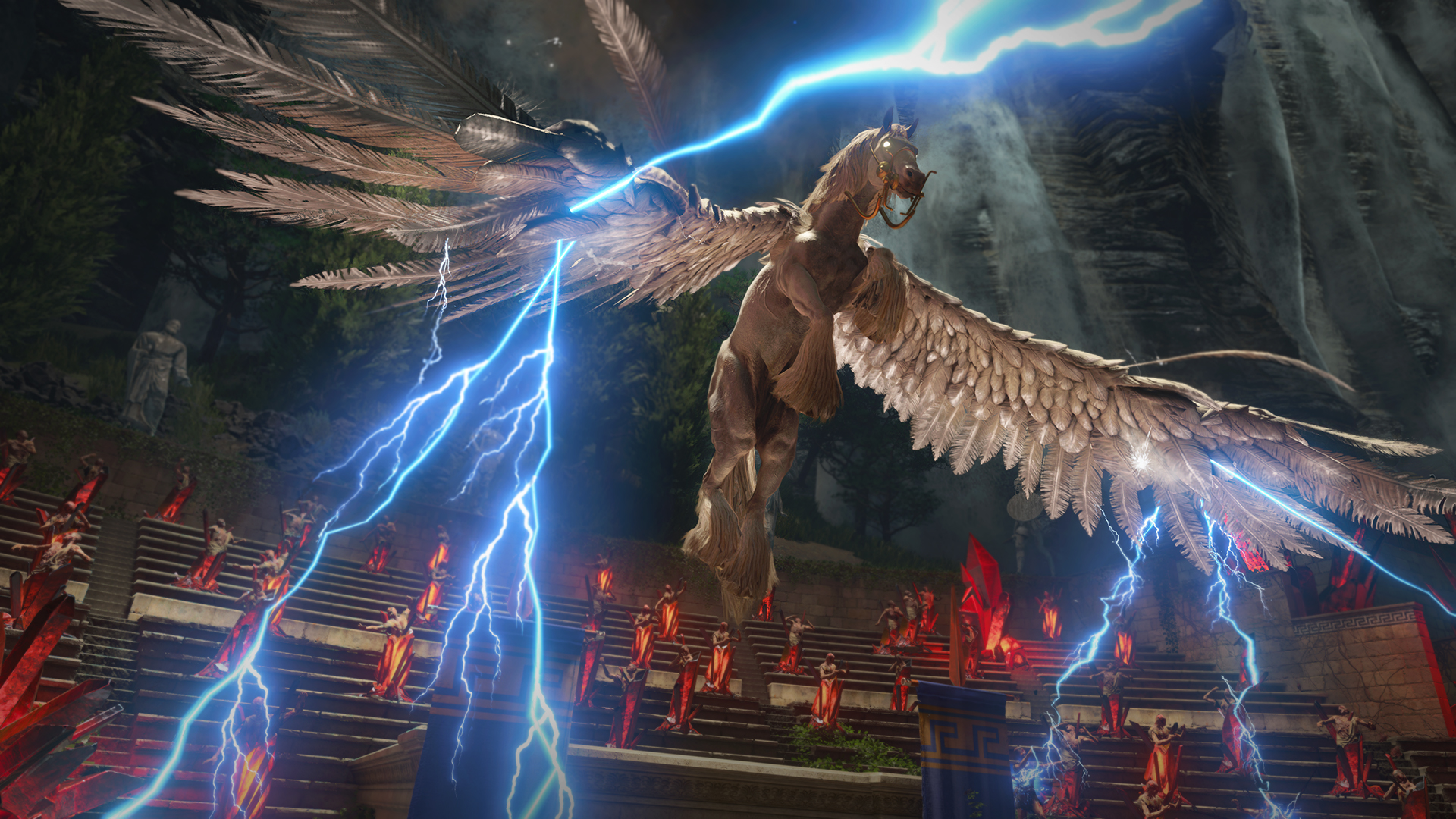 Around the Franchise: Call of Duty®: Black Ops 4
Treyarch's latest Quad Feed continues through June 18 with Double XP, Double Weapon XP, Double Merits, and Double Nebulium Plasma for all Black Ops 4 players! And starting June 16, Prop Hunt returns to the 2XP Featured Playlist spotlight. If you're a prop, blend into your surroundings and be wary of the whistle. For those on the hunt, keep your eyes peeled for props on the move and listen to see if maybe that bicycle just made a sound... 
Here's a look at this week's updated playlists:
·      Multiplayer – 2XP Prop Hunt, Nuketown, Barebones Moshpit, Bolt-Action Barebones Moshpit, Mercenary Deathmatch Moshpit
·      Blackout – Hot and Heavy (Hot Pursuit and Heavy Metal Heroes), Alcatraz Portals Quads, Quads, Duos, Solos
·      Zombies – Ancient Evil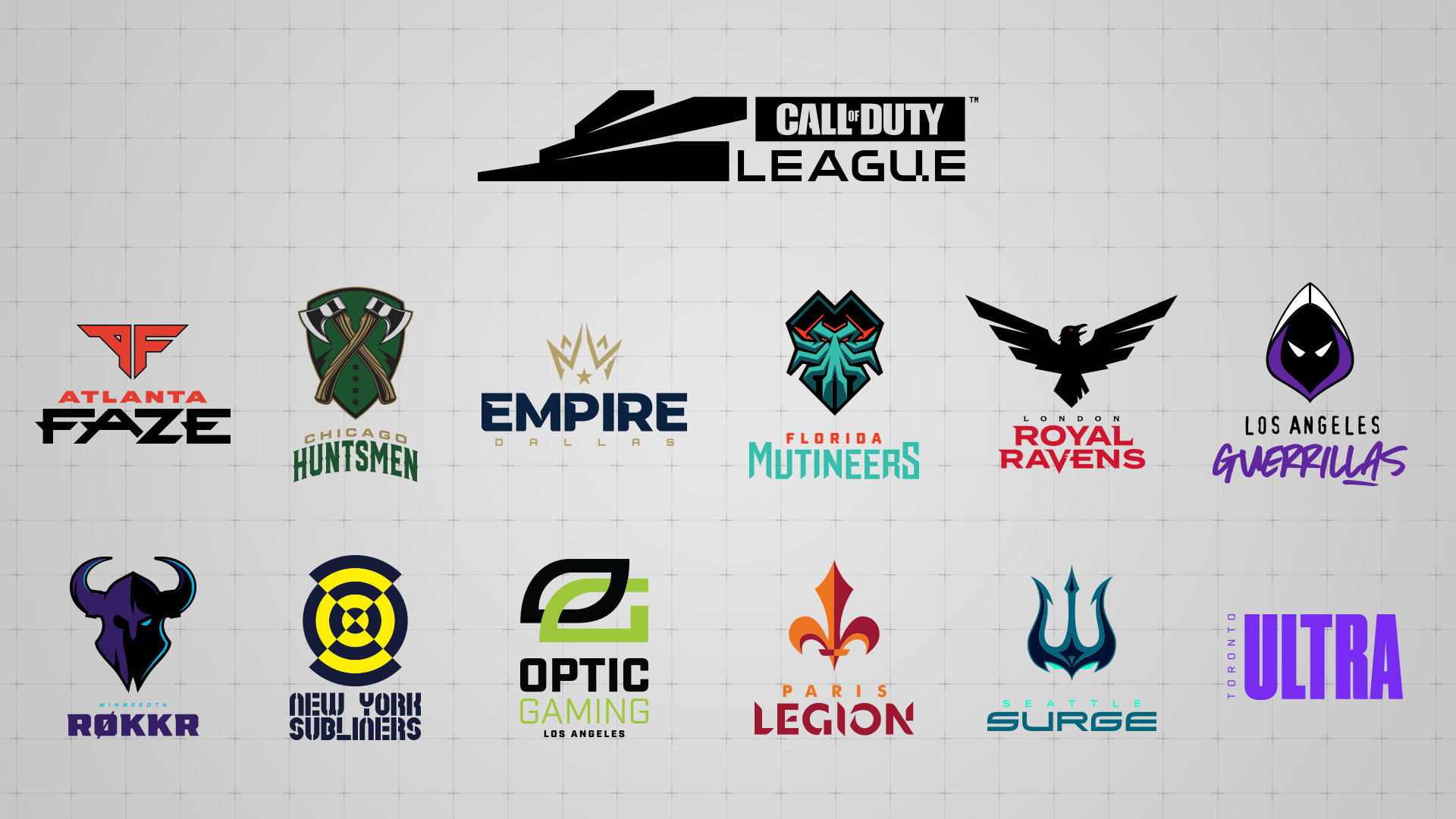 Call of Duty League™
Last weekend, the standings shifting again following the Minnesota RØKKR Home Series. It was a tough battle but the Florida Mutineers came out on top. Get a complete breakdown of the tournament in the After Action Report and check out the updated season standings here. 
Get more great Call of Duty League content on the YouTube Channel, including replays of all matches, Warzone Warstreams, and more. Then catch up with the teams, players, and latest news on the Call of Duty League website.
Check the Games Blog this week for a complete breakdown of both Battle Pass system weapons the Fennec and CR-56 AMAX, a closer look at the new locations on the Call of Duty: Mobile Battle Royale map, and more. 
We'll see you online. 
For more information and the latest intel on Call of Duty®: Modern Warfare®, check out: www.callofduty.com, www.youtube.com/callofduty and follow @InfinityWard and @CallofDuty on Twitter and Instagram and Facebook.
For the latest intel, be sure to visit the Call of Duty: Mobile website. Be sure to follow Call of Duty: Mobile on Twitter @PlayCODMobile, Facebook @callofdutymobile, and Instagram @callofdutymobile.
For more intel about Call of Duty: Black Ops 4, be sure to visit CallofDuty.com/blackops4 and follow @CallofDuty and @Treyarch on Twitter.
For more information on Activision games, follow @Activision on Twitter, Facebook, and Instagram.
© 2019-2020 Activision Publishing, Inc. CALL OF DUTY, MODERN WARFARE, CALL OF DUTY BLACK OPS, CALL OF DUTY LEAGUE and CALL OF DUTY CHALLENGERS are trademarks of Activision Publishing, Inc.