On April 21, the Call of Duty: Modern Warfare community was introduced to Ronin.
As if Alex's return wasn't enough for the Warcom to turn the tide of battle, they enlisted the services of the One-Man Army: Daniel "Ronin" Shinoda. A jack of all trades, master of nearly everything, Ronin's nickname may be a rough translation of the word "wanderer," but he is far from lost in combat. Ronin searches for a resolution to the near-endless conflict in Urzikstan and has allowed the Warcom to call him one of their own under the banner of the Coalition.
Daniel "Ronin" Shinoda is a fictional badass, but the man who inspired him, Tu Lam, was a real Special Forces Operator that conducted numerous operations, as part of the United States Army. Today, Retired Master Sergeant Tu Lam shares his skillset with clients through his company, Ronin Tactics Inc. The name was inspired by the Bushido Code that help him find his inner peace. 
This is the real Ronin: Retired Master Sergeant Tu Lam, who we had the chance to interview so that he can share his story with the Call of Duty community:
Activision Games Blog (AGB): First, how did you come to the United States from Vietnam, your birthplace, at the end of the Vietnam War?
Tu Lam (TL): The cost of freedom is an indefinite calculation. It has been 41 years since I left Vietnam. On December 17th, 1974, I was born in the city of Saigon, Vietnam. During my infant years, my family and I struggled. The fall of Saigon in 1975 was a huge impact toward my family. 
In 1979, my family escaped on a boat overstuffed with other fleeing refugees. The atmosphere was crowded, humid, scorching, and extremely uncomfortable. My family and I were terrified at the unknown. 
Following a week at sea, our engine boat broke down in the middle of nowhere. Everyone was in a panic and fearing for their lives, in view of the fact that we were all out of food and water. As weeks turned into months our boat drifted further and further out to sea in the middle of nowhere. 
A miracle transpired and somehow our boat drifted into a Russian supply route.
The Russians towed our broken-down boat into Indonesia. My family and I were rescued and resided in a refugee camp in Indonesia for a year. My Uncle and Aunt who lived in the U.S. sponsored my family and that allowed us to come to the United States to start a new life.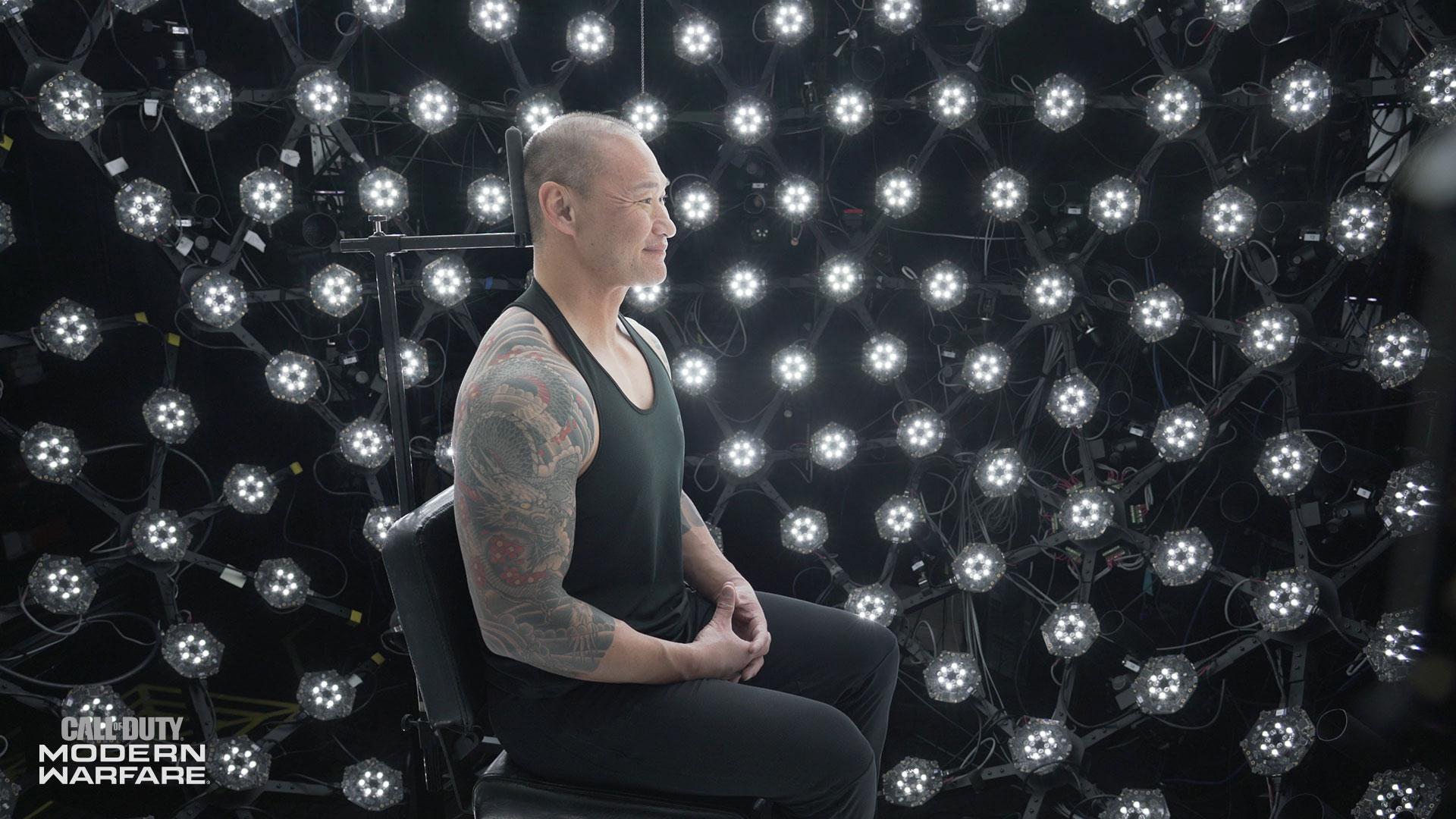 AGB: How and why did you enlist in the U.S. Army?
TL: My family settled in a little military town in Fayetteville, NC,  and we started our new lives living with my Aunt who was married to an American Special Forces officer. Growing up in the rural southern town of Fayetteville in the 80s was extremely complicated for my brother and I; we faced racism on a daily basis. These struggles taught me that life would never be fair or easy. 
We eventually moved out when my mother remarried, also to an American Special Forces soldier. My stepfather was an amazing soldier who taught me the meaning of being a Commando. I discovered at a very young age that I was destined to be a Green Beret. 
I graduated High School in June of 1993, and the very next day I was at Fort Benning, GA, for Basic Training. On November 1993, upon completion of Airborne and Ranger School, I reported to F Company Long Range Reconnaissance Company. I was assigned to their amphibious reconnaissance team responsible for gathering intelligence leading to future direct-action operations. 
In the course of my assignment with this company, I conducted multiple operations - from the border of Mexico to the jungles of South America. In February 1997, my journey to become a Special Forces soldier began. 
Following three weeks of hell that ended with a broken ankle, I was selected to attend the Special Forces Qualification Course. I graduated from the Q-Course in the summers of 1998, just enough time to don the Green Beret before my Grandfather (papa) passed away. This moment ensured that there would be a second generation of Special Forces in our family.
Shortly after my Grandfather's funeral, I left for Okinawa, Japan. I was assigned to the 1st Special Forces Group. My team was responsible for the crisis response operations throughout the continent of Asia.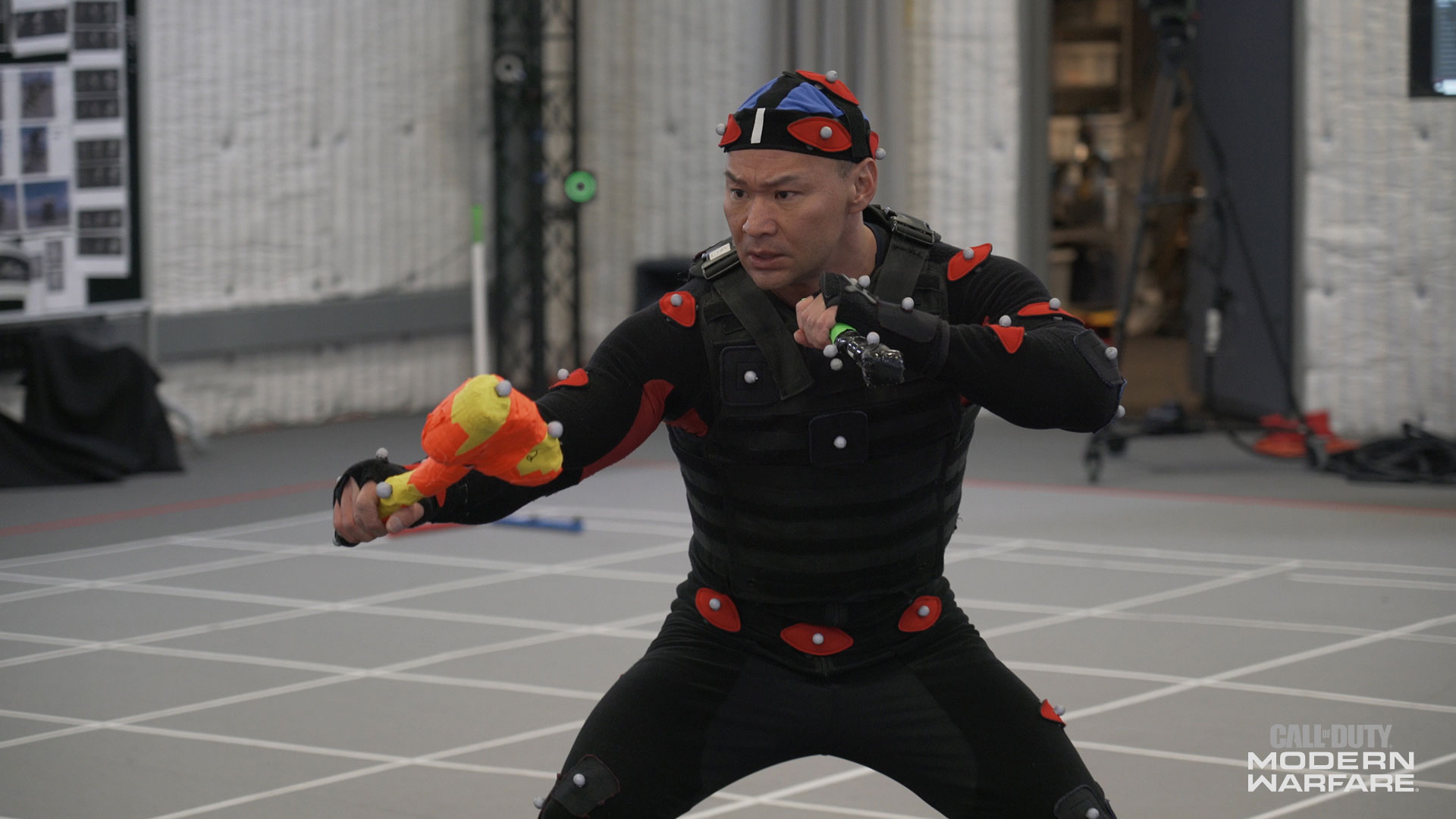 AGB: From what I understand, special forces programs have an extremely high drop rate. How did you make it into Special Forces Assessment Selection?
TL: SFAS is demanding and it does have a high failure rate. The program is mentally demanding; it evaluates a candidate's intelligence through a series of multiple academic evaluations. 
Physical training is demanding and is evaluated through pass or fail events. Candidates are individually evaluated during individual week and then revaluated during team week. Team week is hell, and this is where most candidates will get injured or voluntarily withdraw from training. 
So how does one get selected? One day at a time, one step at a time through the pain and suffering – one must be committed.
AGB: After over two decades of service – 14 years of which were on and off war –what inspired the creation of your company, Ronin?
TL: After my time in service, I wanted to find my peace. As a child born in war, as a Green Beret, I needed to find my peace. In my quest, I reached out to past Samurai writings. In the writings, it talks about living in the ways of Zen and to be mindful of all things. It was through the writings and practice that I became a modern-day Ronin.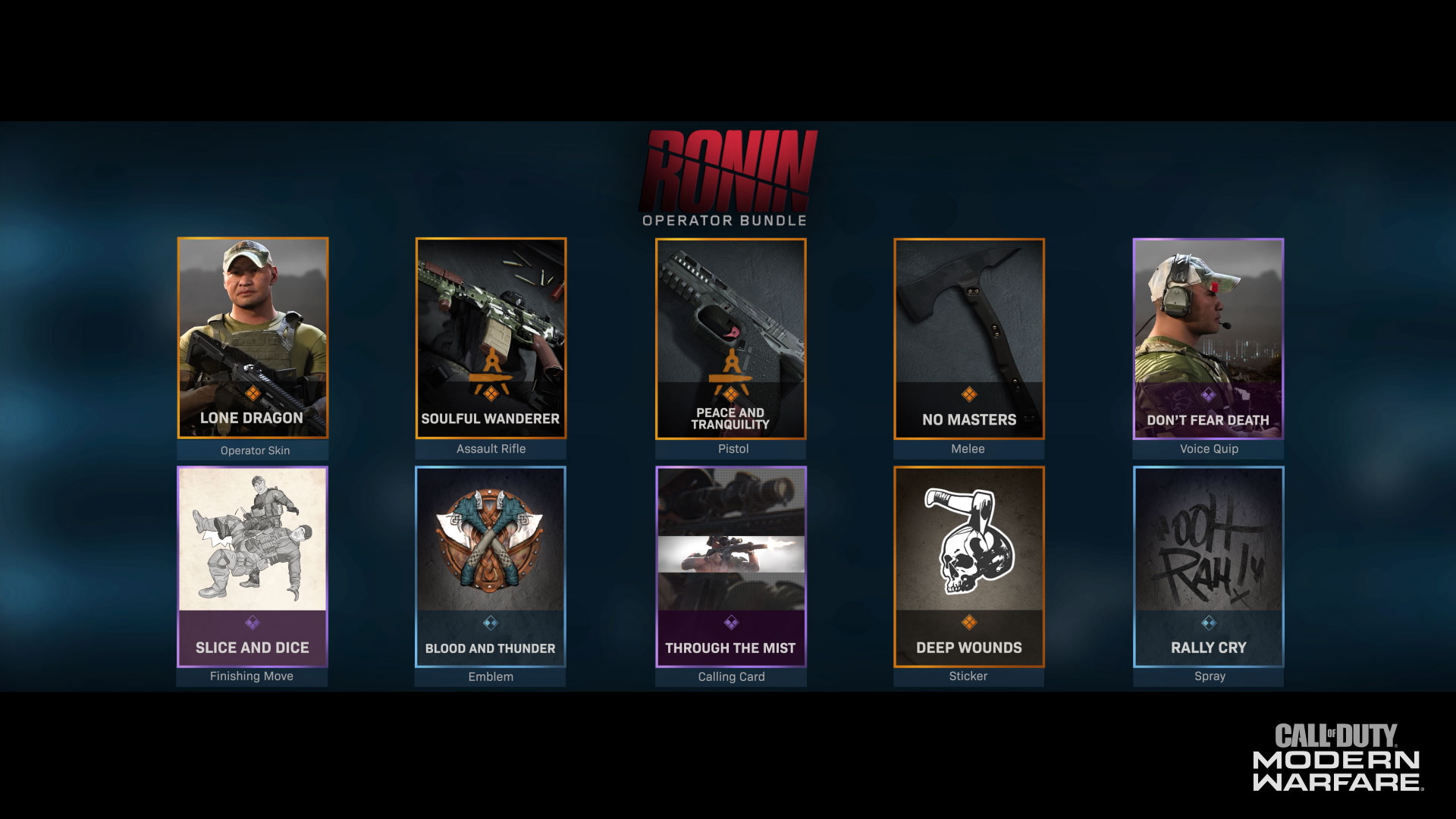 AGB: Speaking of Ronin, what does Ronin Tactics Incorporated, your company, do?
TL: Ronin Tactics Inc provides tactical hand to hand and weapons training to our clients. Weapons training in firearms, edge-weapons, and commando tactics. Team Ronin travels around the United States training major police departments along with their specialty teams. We also provide training to many military units enhancing their unit's combat readiness. Our tactical training offered to civilians are also very popular and requires us to travel often. 
AGB: What's the simplest way to describe 'Bushido', a code of honor that inspires you, your company, and especially how you train others to become warriors?
TL: The Bushido Code is a warrior's code. This code came out of the war-starting periods of ancient Japan.
The code means to "Readily accept death," to lay down one's life for the service of their daimyo (powerful Japanese feudal lords). In order to lay down one's life, they must believe and live by a code. The Bushido Code was born out of Neo-Confucianism during times of peace in the Edo period (1600-1878). This practice in warfare was influenced by Shinto (The Way of Kami) and Zen Buddhism.
The code is broken down into eight virtues of Bushido - righteousness, courage, compassion, respect, honor, loyalty, duty, and self-control. As a modern-day warrior, I have lived by that code. 
As a Green Beret, we had a code and as a martial artist I live my life by a code. I do feel in life one must live by a set of rules. Rules that you base your decisions off of and that are the values you own. In my classes, I talk about this code.
AGB: How did you become a part of Modern Warfare?
TL: Infinity Ward reached out to me to collaborate both my motion capture and my edge weapons and gun movements. 
It was one of the best emails I received, as I have always wanted to be in a Call of Duty game.
It was the perfect timing as my wife and I had the opportunity to fly to LA and do a meet-and-greet and discuss this massive fun project with [Infinity Ward's Animation Director] Mark Grigsby and [co-Studio Head] Dave Stohl. We got to tour the facility and met the entire team. It was amazing to see how much work is put into making me an Operator.
I can't begin to tell you how honored I was to be offered such an amazing role.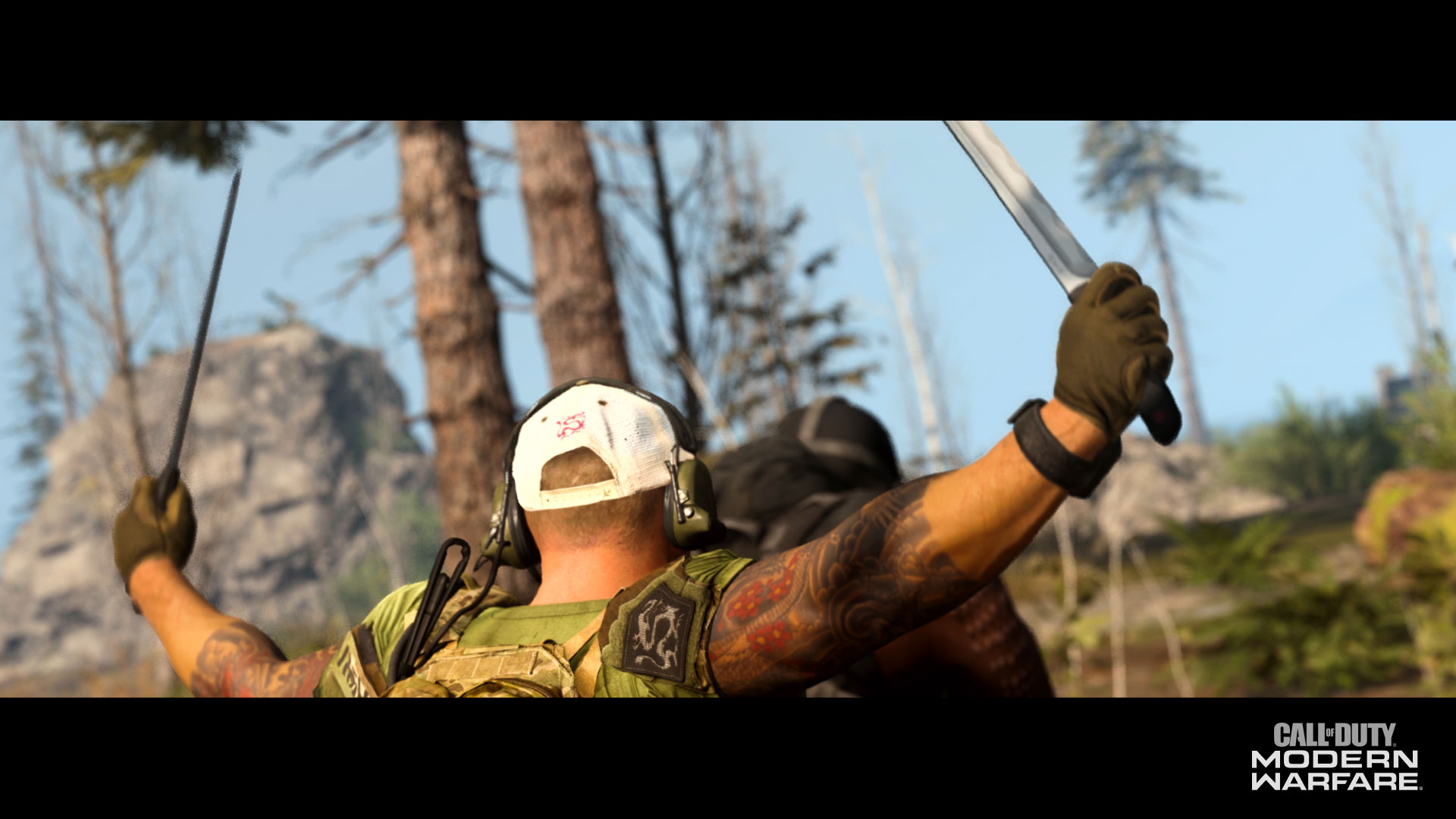 AGB: From what I understand, your Finishing Move in game is inspired by what you teach. Why is it so badass?
TL: It is extremely badass. 
Infinity Ward gave me full access and control on how and what I wanted to do for my Finishing Moves. Most of my Finishing Moves came from my experience in martial arts mixed with Commando style tactics. 
AGB: Did you act out that Finishing Move? How did you work with Infinity Ward to get yourself and your Finishing Move in the game? Talk about the mo-cap sessions, voice-over recordings, and anything else you'd like.
TL: Yes, I act out all of Ronin's movements through performance capture, including my entire Finishing Move. I did that with a friend of mine that I previously trained with.
IW wanted something different and authentic with my Finishing move, and I was able to capture that. It was such a fun experience working with all of the Infinity Ward staff at the mo-cap center.
After mo-cap, we spent the next few days scanning my face and body for the game. The staff was all helpful and kind. I loved seeing all the results and how my character came to life.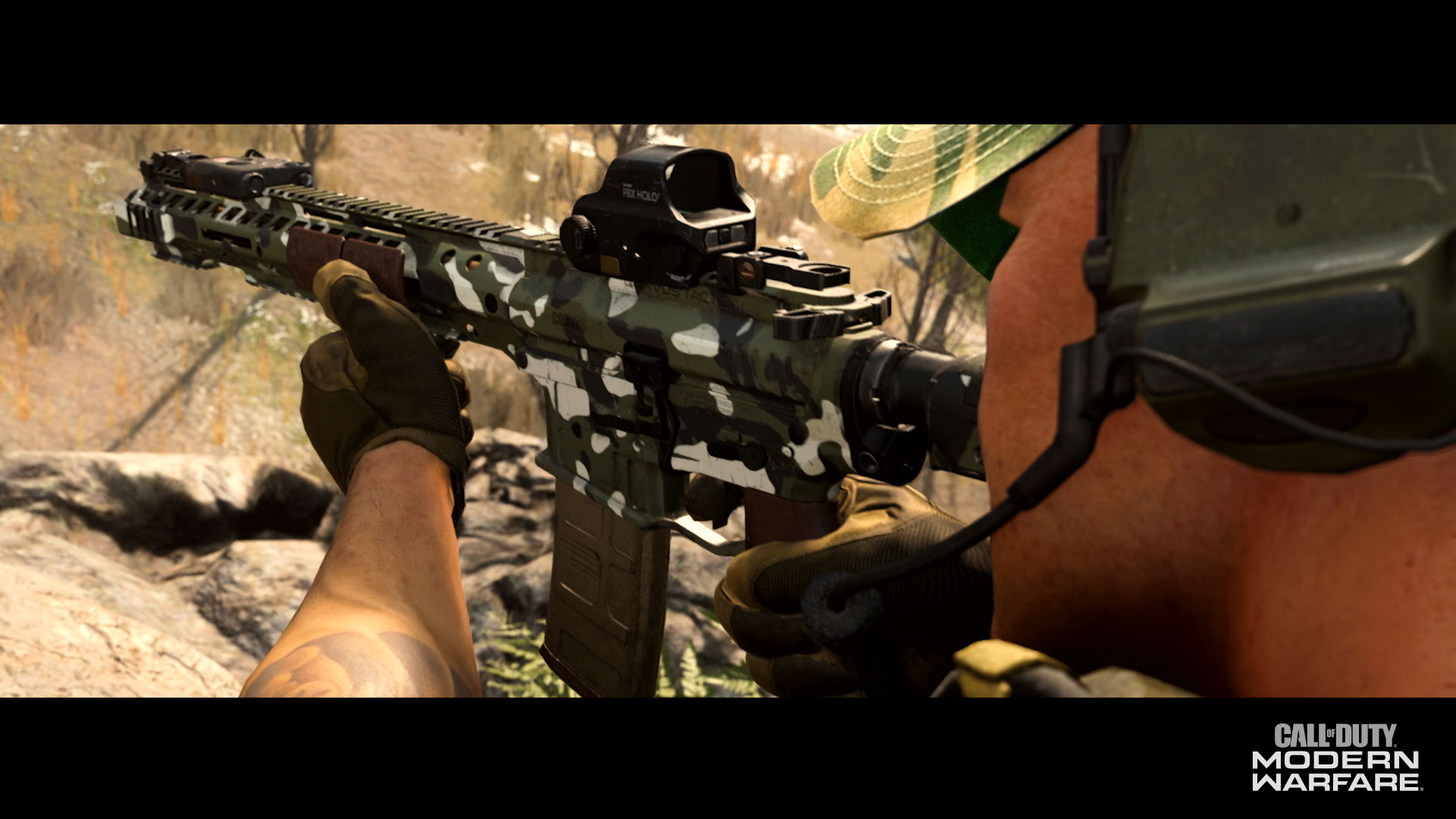 AGB: You and Alex (Echo 3-1) were a part of a photoshoot pre-Season Three, and one of the calling cards within the Battle Pass shows that off. How was it meeting some of the other actors who you are fighting alongside virtually in Modern Warfare? And what are your favorite characters in Modern Warfare, aside from yourself?
TL: It was great meeting Alex (Chad Michael Collins) at the photo shoot. We had a pleasant time at the photo shoot and got to know each other's background and discussed Modern Warfare. I look forward to meeting more actors. 
As for my favorite Modern Warfare characters, I would have to say I like Alex the most. I have a personal connection with the character since I've met the actor.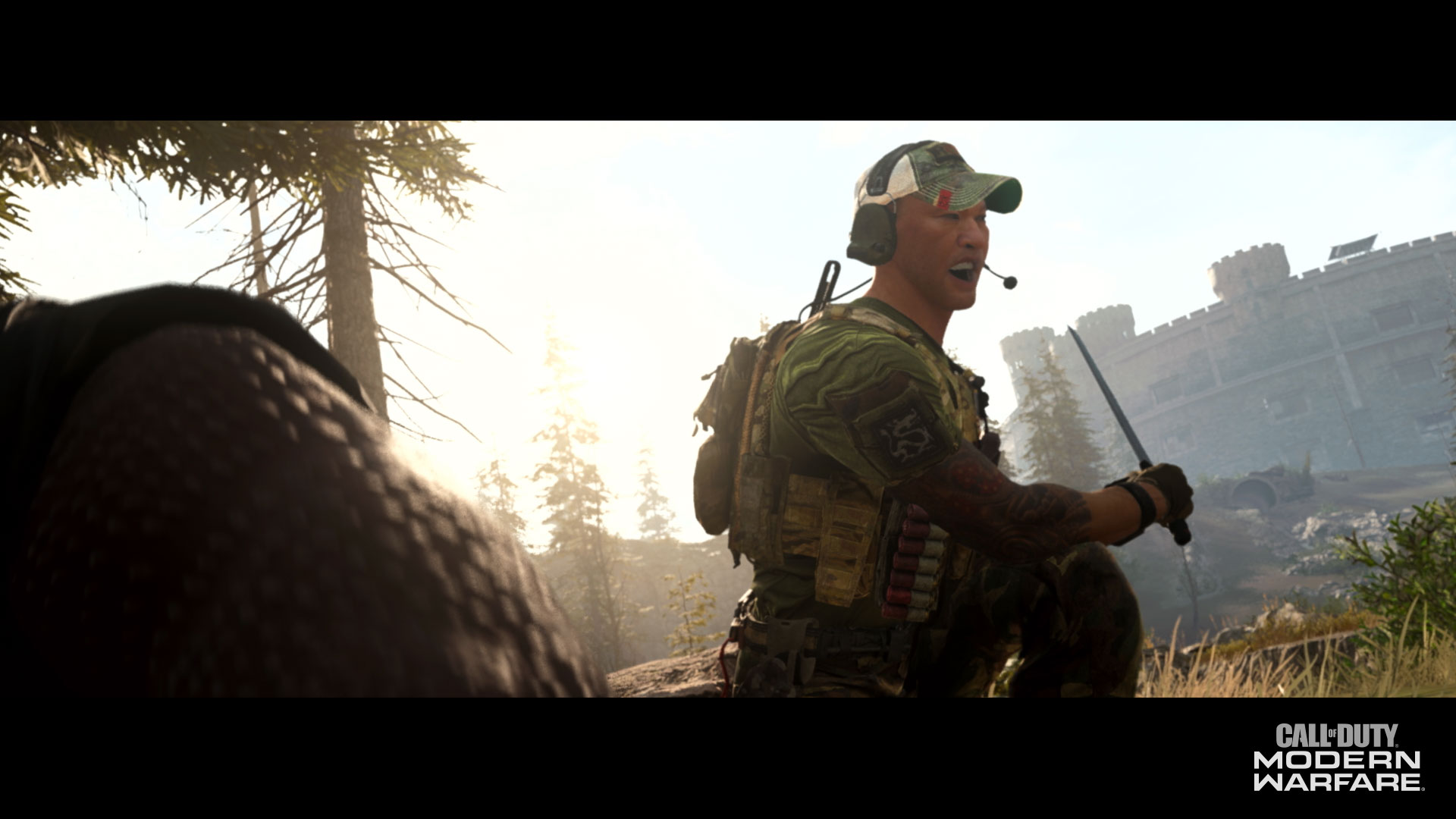 AGB: Finally, when you first turn on Modern Warfare in Season Three, you are shown in the loading screen. Ronin, your company, is in the game itself. There's going to be a lot of players running around playing as you for their main Coalition Operator. As a true Special Forces Operator, how does all that representation feel?
TL: First, it's an honor to be a part of this game. Call of Duty is a popular game around the world and especially in our military. As a former soldier, I can tell you how the game provides morale and stress relief to our service members while deployed. 
AGB: Tu Lam, thank you for your time and for your service.
For more information on Tu Lam and Ronin Tactics, visit Ronintactics.com.
For more information and the latest intel on Warzone, visit http://www.callofduty.com/warzone and follow @CallofDuty on Twitter, Instagram, and Facebook. 
For more information and the latest intel on Call of Duty®: Modern Warfare®, check out: www.callofduty.com, www.youtube.com/callofduty and follow @InfinityWard and @CallofDuty on Twitter and Instagram and Facebook.
For more information on Activision games, follow @Activision on Twitter, Facebook, and Instagram.