Operation: Rank Up Report #0046
Day 329 – 10:20:31 PST
Somewhere in California
AGB – Lead Writer
Season Six is here, and with it comes a ton of value through its Battle Pass and Missions. Thanks to another Triple Double XP weekend, these Missions are ready to provide a boatload of XP on top of their existing rewards, which are worthy of an entire Rank Up Report detailing how badass they are.
Let's get to ranking up… and earning ten Epic and Legendary Operator skins and blueprints along the way.
Operator of the Week
The first featured Operator duo of the season combines elite forces from Multiplayer and a hero from Campaign:
On the left is the Allegiance's Syd in her Red Menace skin, which is part of the new 'Undead Forces' Store bundle. 
She's joined by Farah in her 'Unbroken Will' skin, unlocked as part of Season Six Battle Pass' Tier 0 through her Operator Mission… Which immediately brings us to our Top Rank Up Tip for this season's opening weekend:
Top Rank Up Tip – Complete Those Season Six Challenges!
Season Six brings a serious amount of value to Modern Warfare® and Warzone™ players not just within the Battle Pass, but also in various free Missions.
I've already highlighted how crucial these Missions are in ranking up; completing these challenges will grant you hundreds of thousands of bonus XP, not to mention dozens of items for your Armory, Operators, and Identity. There is no better time to complete these Missions now, as the Triple Double XP weekend doubles the value of all XP earned through these objectives. 
However, just to re-emphasize their importance, here's a quick look at ten Mission rewards I've been working towards since the season started, beginning with the obvious…
1. Farah – Unbroken Will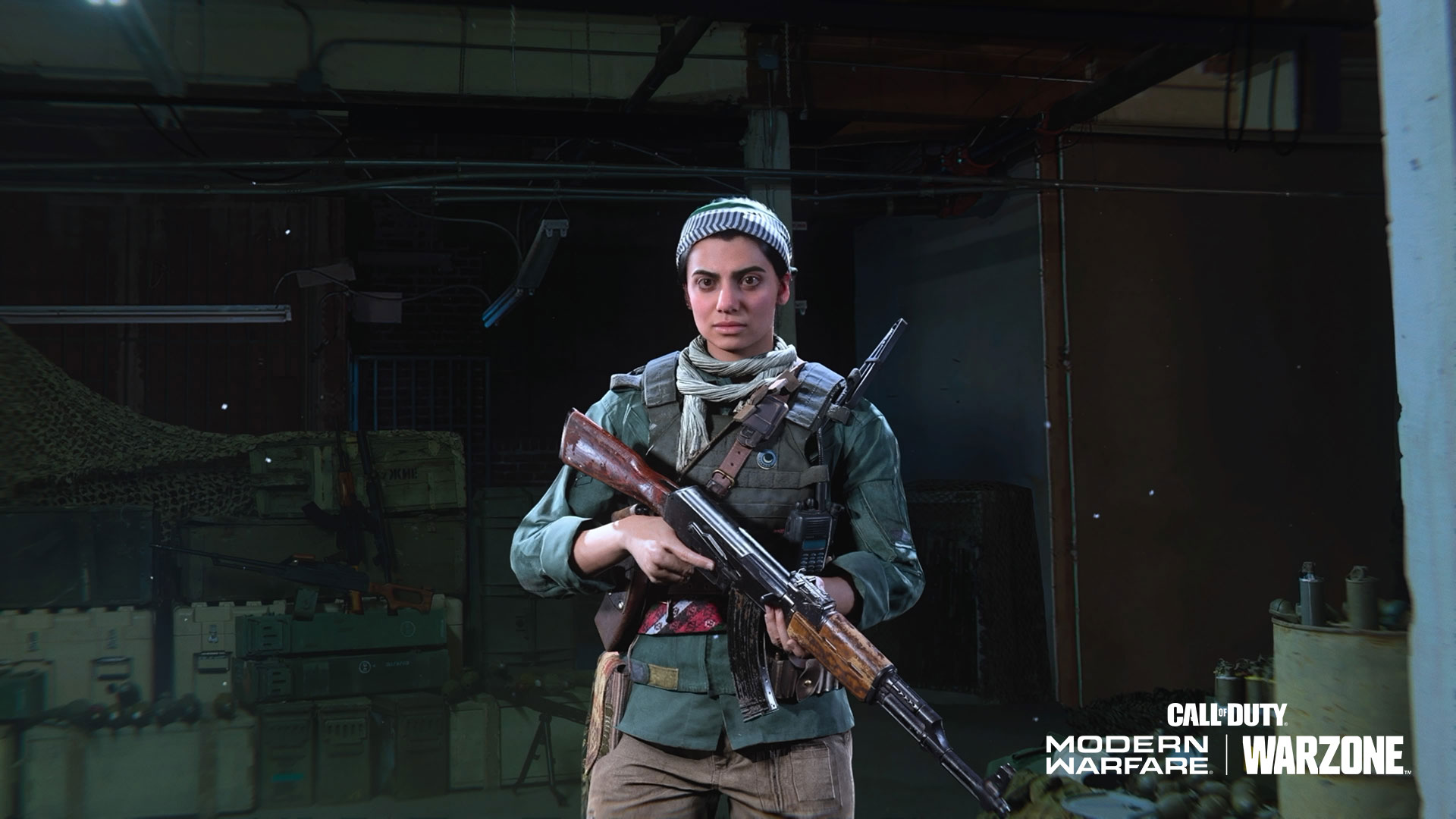 The Unbroken Will skin is part of a stacked Tier 0 within the Season Six Battle Pass.
All you need to do to unlock it, as well as an additional skin, a calling card, a quip, and 9,000 XP is complete a simple set of four challenges.
There is also a Minotaur skin unlocked at Tier 0 that eerily mirrors a certain enemy from Farah's past, along with an additional set of four challenges that offers similar rewards.
2. Zane – Discreet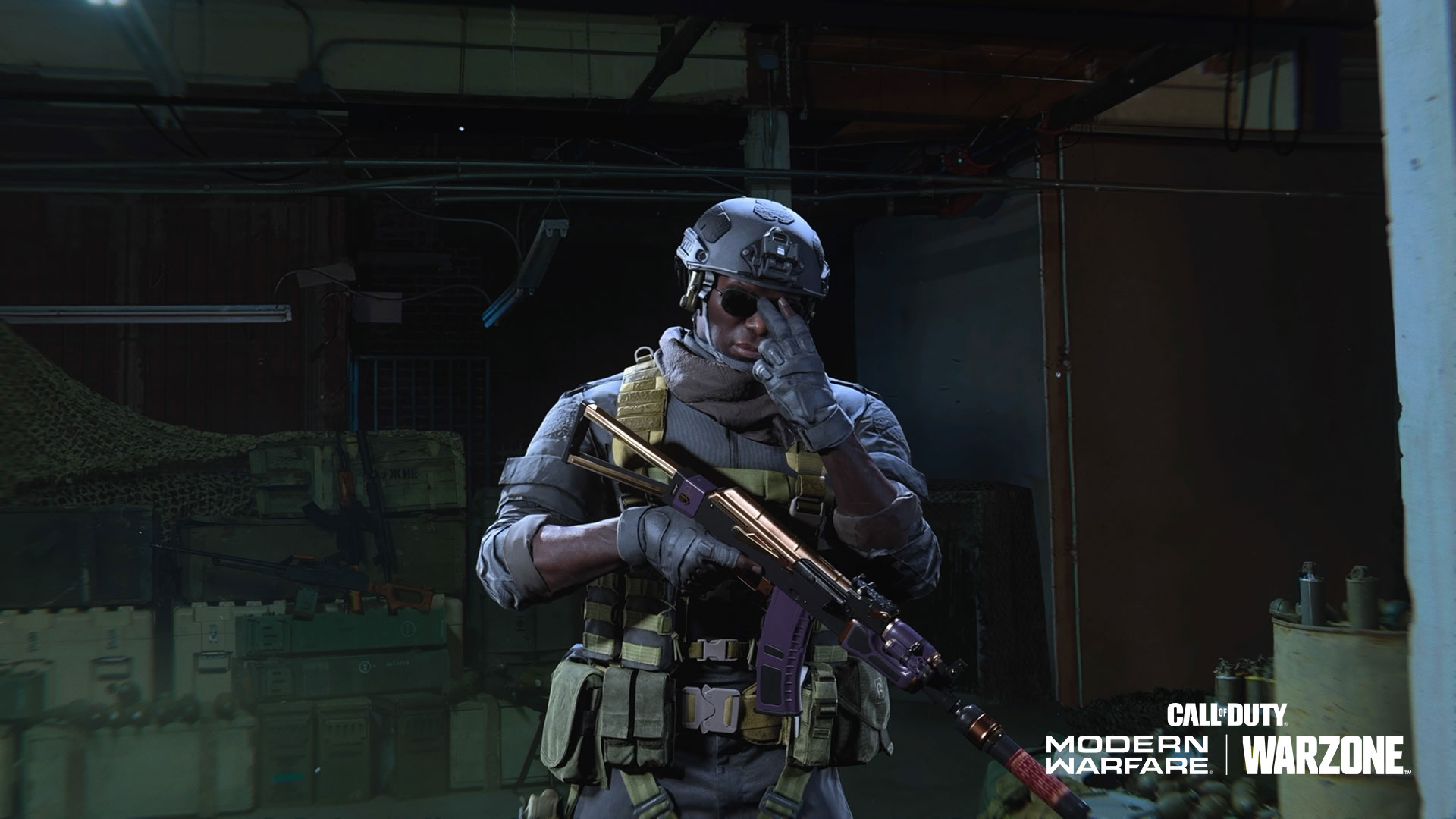 Since I got the Battle Pass Bundle, I skipped ahead to the 20th Tier and unlocked this skin along with all other Tiers before it.
This tier includes Zane's 'Level Headed' skin and his Operator Mission, which includes the 'Discreet' skin as the final reward. 
That skin, other items, and 9,000 XP are unlocked through the following objectives that need to be done in order while Zane is your Allegiance Operator:
1. Deploy the Munitions Box Field Upgrade 5 times
2. Get 5 Headshot Kills
3. In Warzone, Drive Vehicles for 5 minutes
4. Get 10 Kills using an LMG
3. Gaz – On Belay Skin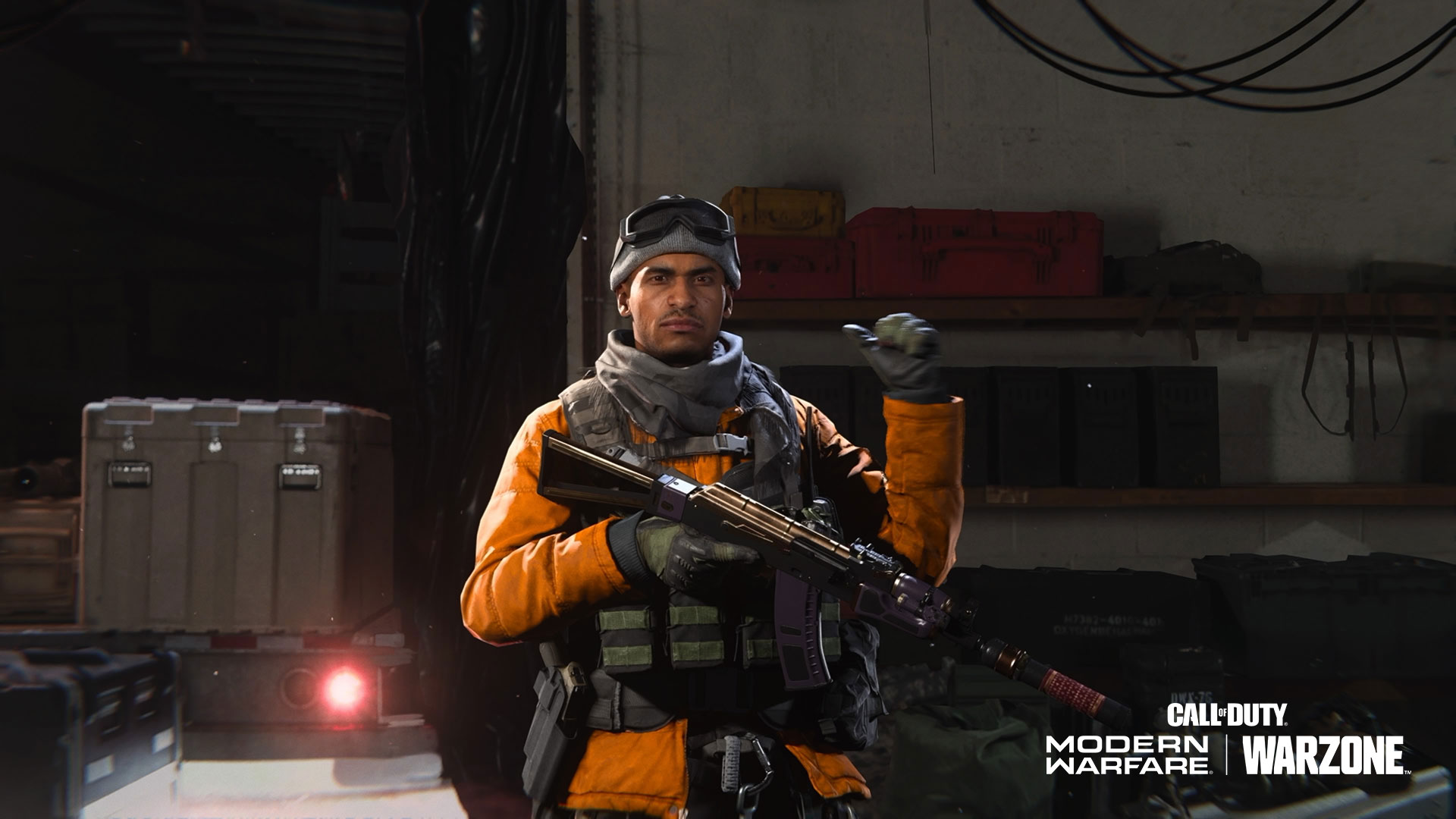 Just like the last skin, I got a kickstart on unlocking this skin by getting the Battle Pass Bundle, as it's part of Tier 20.
That tier includes Gaz's 'On the Rocks' skin and the Mission needed to unlock his 'On Belay' skin and other items and XP.
To earn all of that, I had to complete these objectives with Gaz as my Coalition Operator:
1. Get 3 Hipfire Kills
2. Get 5 Headshot Kills
3. Blind Enemies 2 times using a Flash Grenade
4. Get 3 Longshot Kills
4. Raines – Rangatira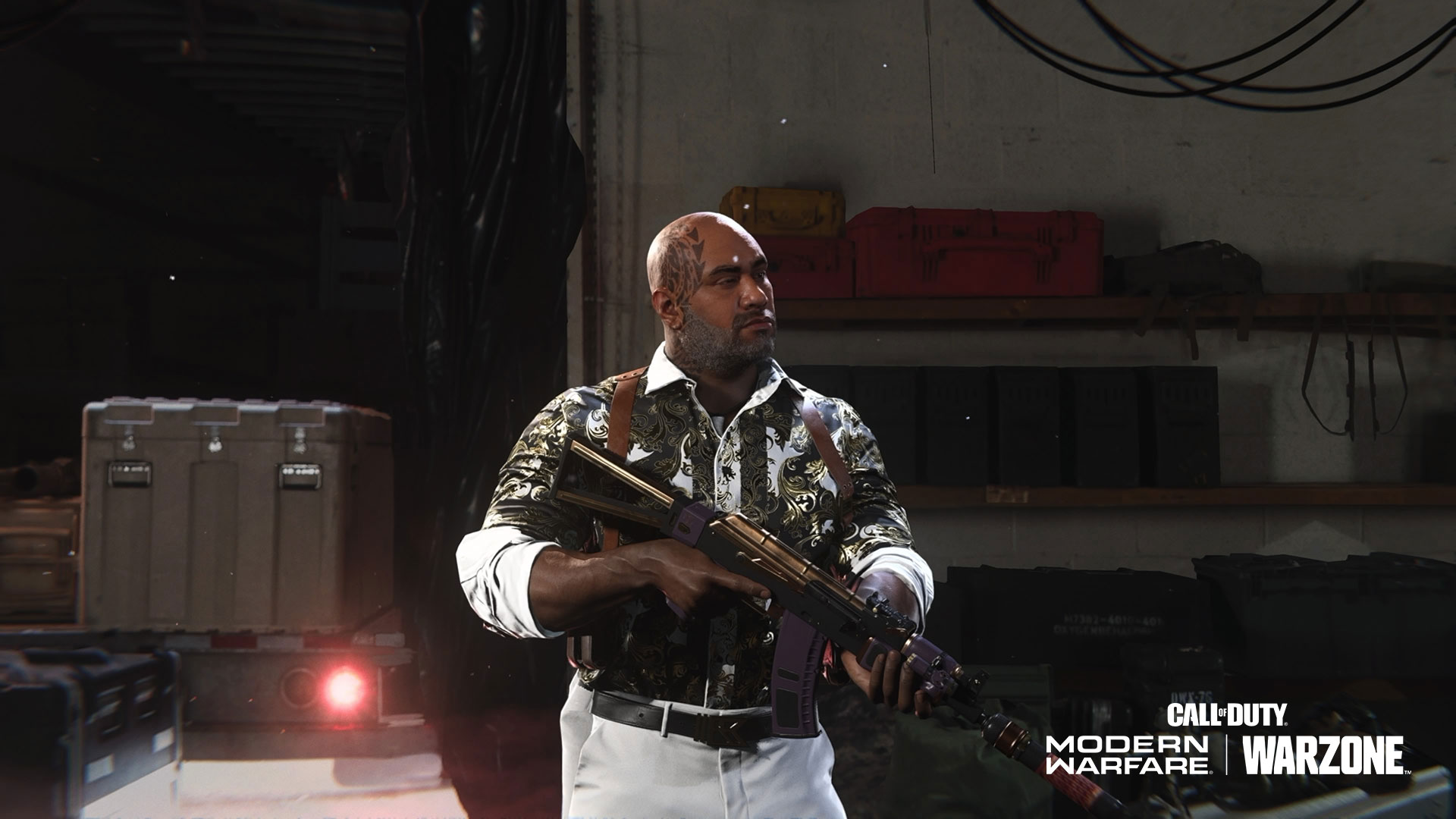 Later up the Battle Pass, I have this Raines skin in my sights. 
Why? I mean, take your pick: having a sick head tattoo, rocking a gold paisley shirt, growing out that salt-and-pepper designer stubble, or wearing white pants after Labor Day. 
All of these are serious fashion statements and part of the 'Rangatira' skin unlocked from the following objective set, which needs to be done with Raines as your Coalition Operator:
1. Get 2 Kills using the Throwing Knife
2. Get 10 Kills using an Assault Rifle
3. Execute 1 Finishing Move
4. Use the Stopping Power Field Upgrade 2 times
5. Nikolai – Carcajou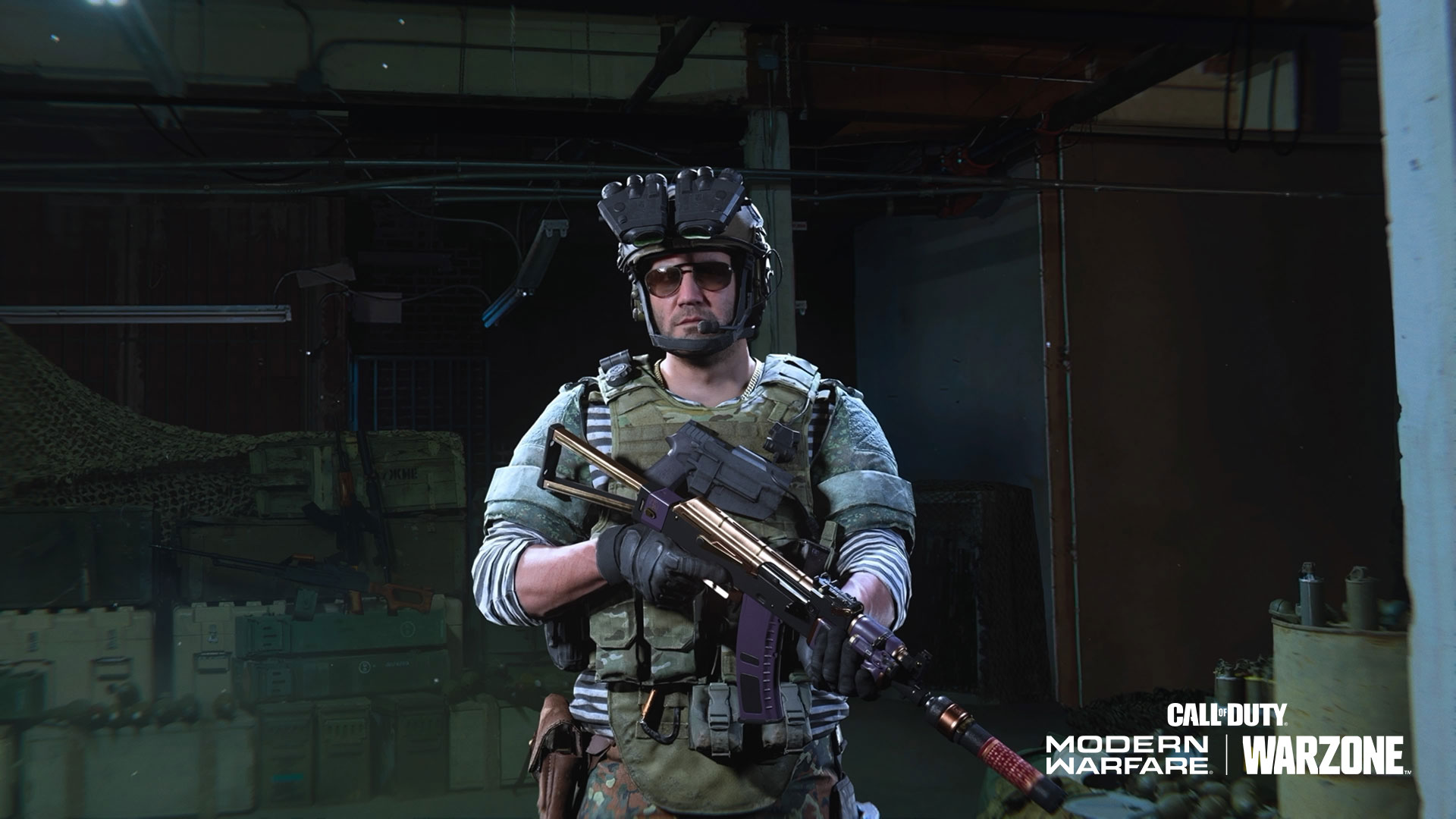 Everyone's favorite fixer from the Modern Warfare Campaign can be unlocked for use in Multiplayer, Warzone, and Co-Op at Tier 100 of the Battle Pass.
This tier also has a blueprint weapon for the new  Assault Rifle Mike, an absolutely terrifying Cargo Truck skin, an animated emblem, and the following four objective-set Mission, which is how you unlock the Carcajou skin for Nikolai:
1. Get 3 kills without dying 2 times
2. Get 15 Kills while using the Battle Hardened Perk
3. Execute 1 Finishing Move
4. Get 3 kills inside of Smoke
6. Walima Assault Rifle Blueprint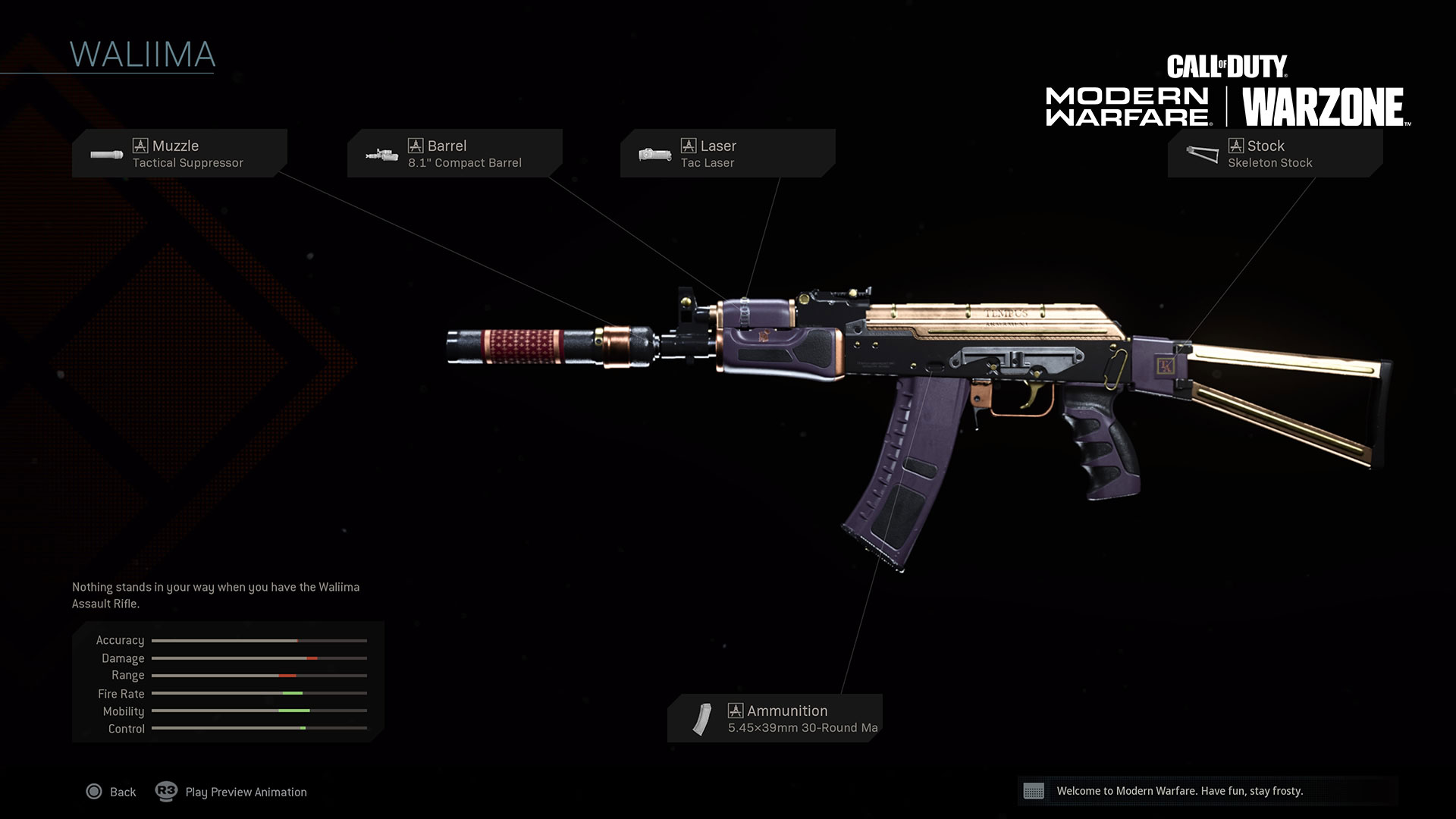 Meet the Walima blueprint weapon, a Legendary, five-attachment assault rifle kitted for CQB play. In order to get this blueprint, you'll have to complete the Specialist Spectacle Multiplayer Mission, which involves using the Specialist Killstreak option in Loadouts. Specialist Mode forgoes actual Killstreaks in favor of giving you an additional perk every two kills. Earn an eight Killstreak, and you'll get the almighty Specialist Bonus, a combination of most of the perks and weapon perks in the game.
It's a great change of pace option from regular Killstreaks that I've been using in Multiplayer frequently, and I hope this Mission gives you the excuse to try it out.
7. Bulwark Riot Shield Blueprint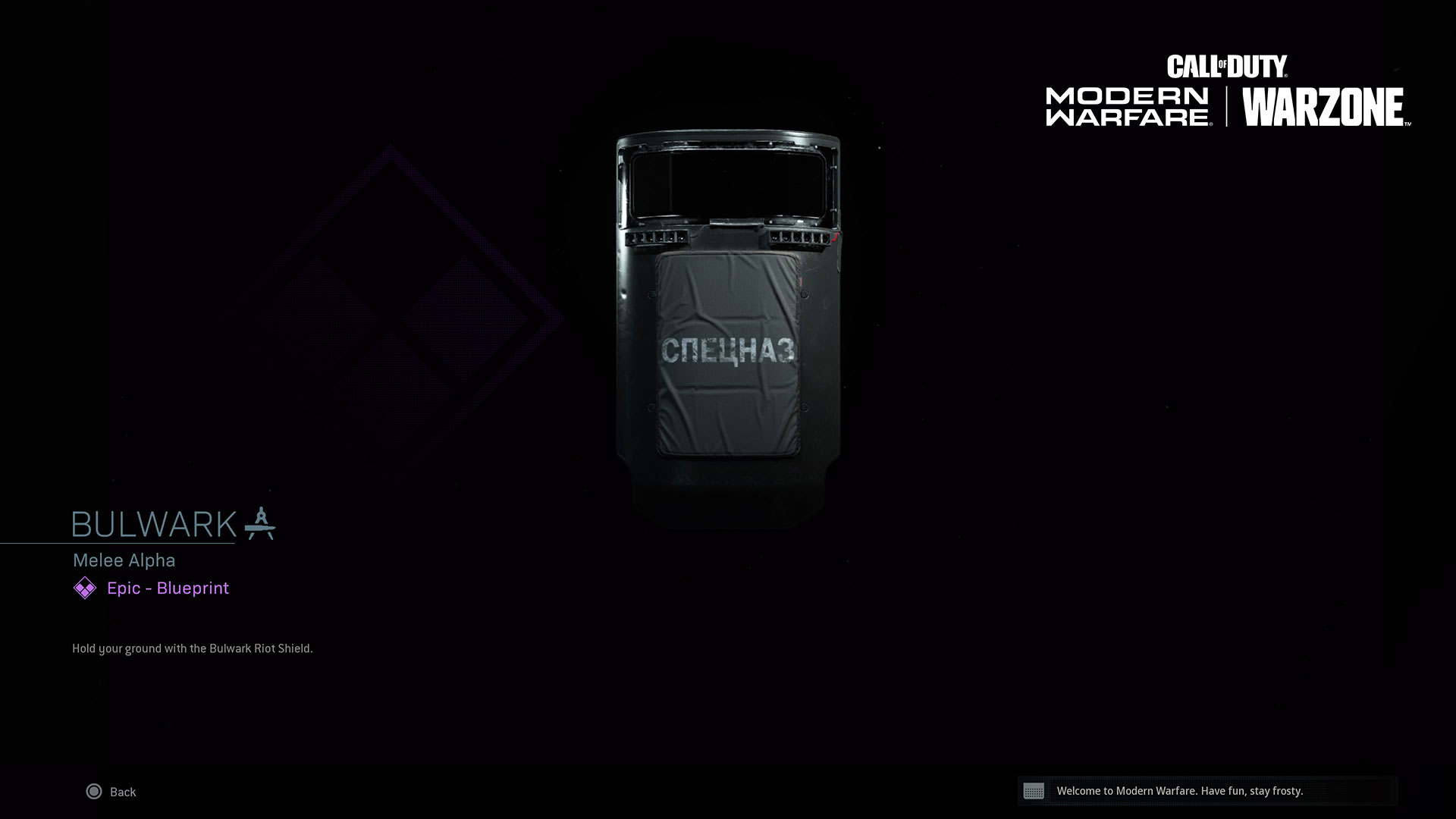 More of a support player who loves playing with friends? The Bulwark blueprint outfits the Riot Shield in a sleek black material and can be unlocked through a five-objective set mission – Tag Team Tied Delights – that revolves around partying up
These missions can only be unlocked when playing in public lobbies while partying up with friends, so call up the squad and rank up together to unlock this blueprint and other rewards.
8. Grizzled Assault Rifle Blueprint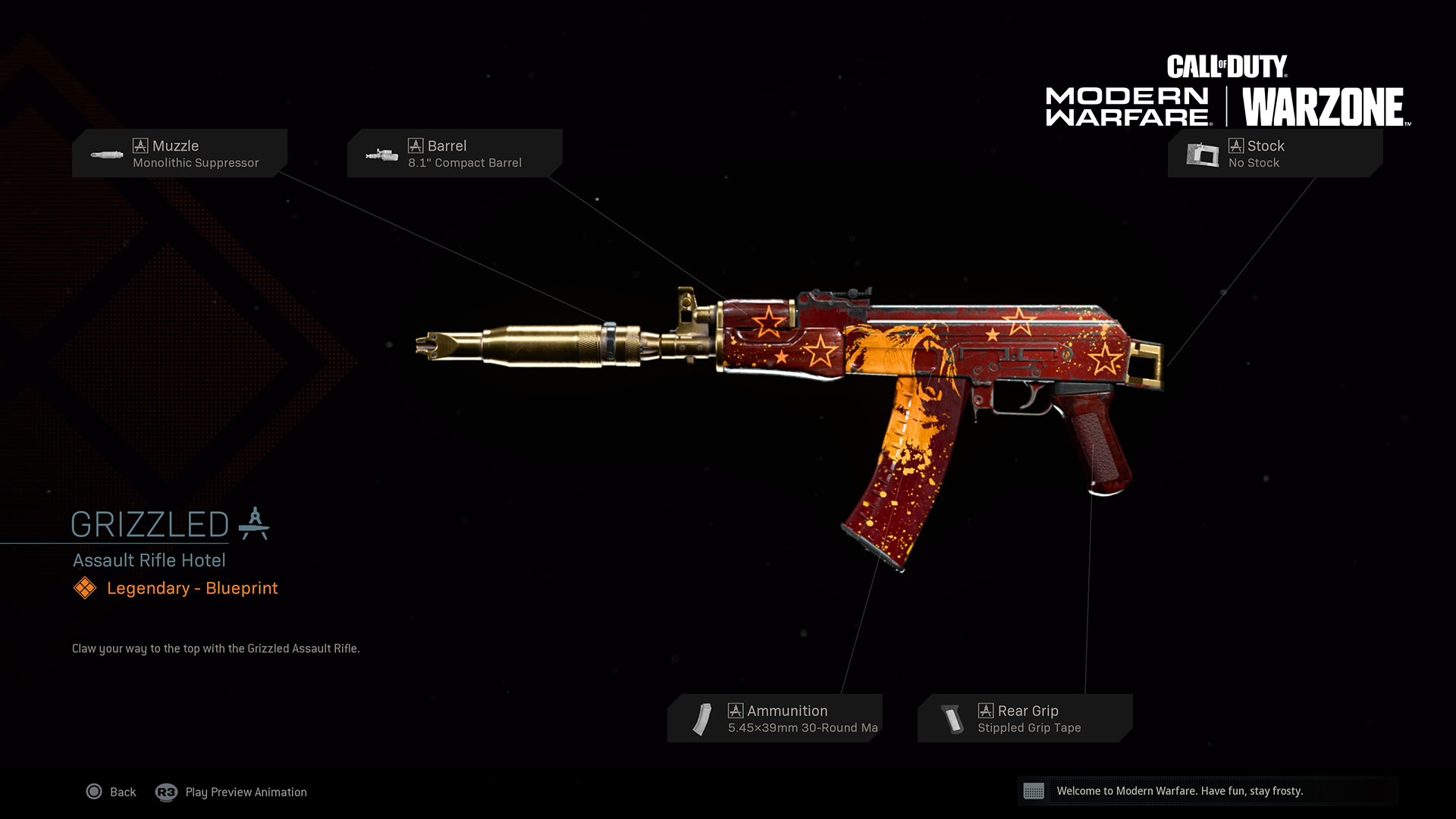 While you have the squad around, head into Co-Op and knock out the Necessary Bulwarks mission to earn this Legendary assault rifle blueprint.
This mission will involve using a variety of explosive weaponry, equipment, and Killstreaks against enemies within Classic Special Ops, the more traditional "missions" within the deceptively deep Co-Op mode of Modern Warfare.
The seven-objective set then ends with getting 100 pistol kills, which may lead you to find a suitable sidearm for a loadout that includes this unique blueprint reward.
9. Solar Eclipse Sniper Rifle Blueprint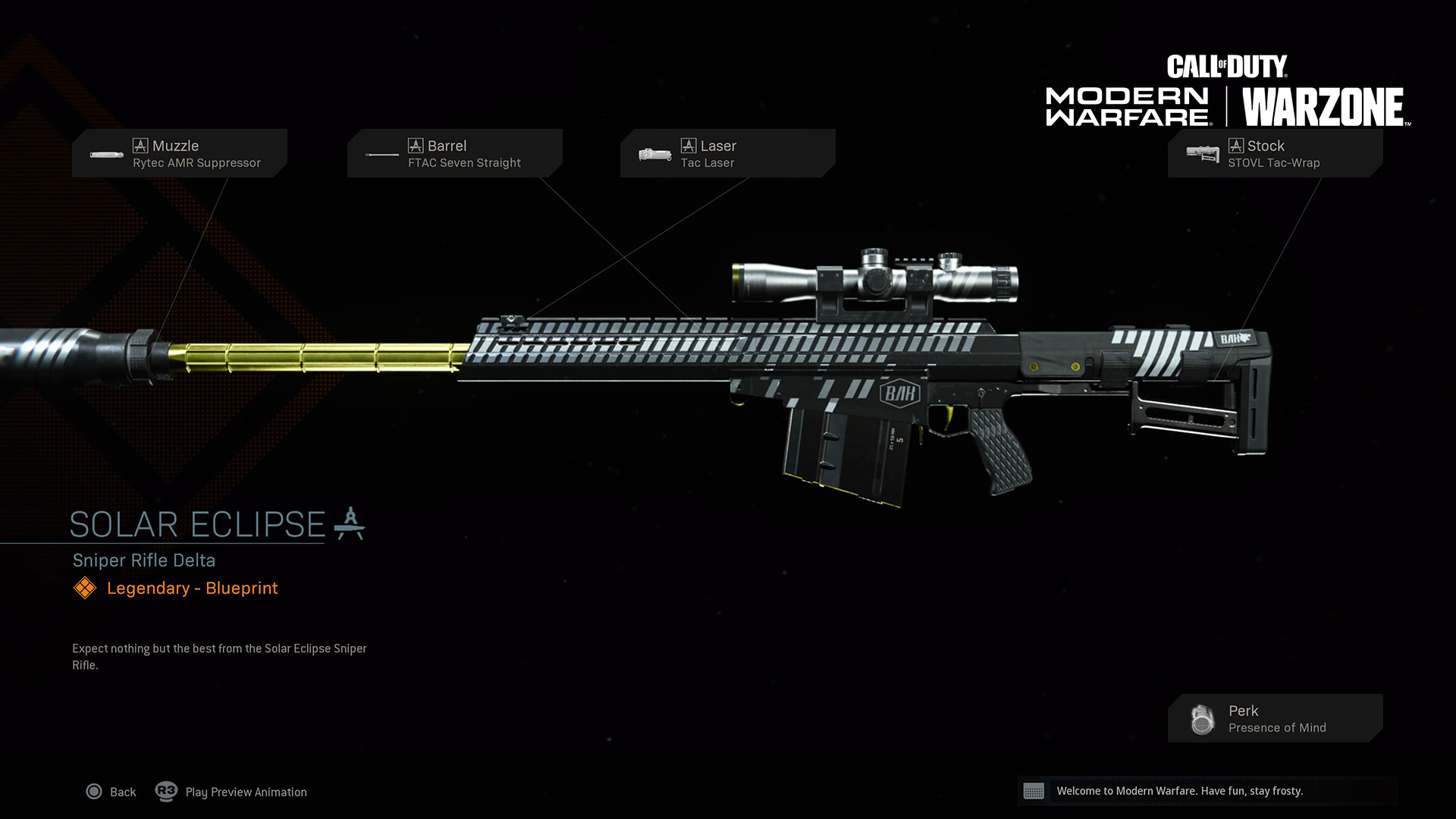 Need a new long-range option for Warzone? How about earning over 30,000 XP and half a dozen other items on top of a Legendary, five-attachment sniper rifle blueprint?
Then head to the Missions tab and activate the Undercover Reporter 2 Mission, a seven-objective set that has a variety of unique and interesting challenges.
Expect to start contracts at the BCH TV Station and Zordaya Prison Complex, revive your teammates, earn a top-15 placement in Battle Royale and more to conquer this Mission and unlock all its Rare, Epic, and Legendary rewards.
10. Firebrand LMG Blueprint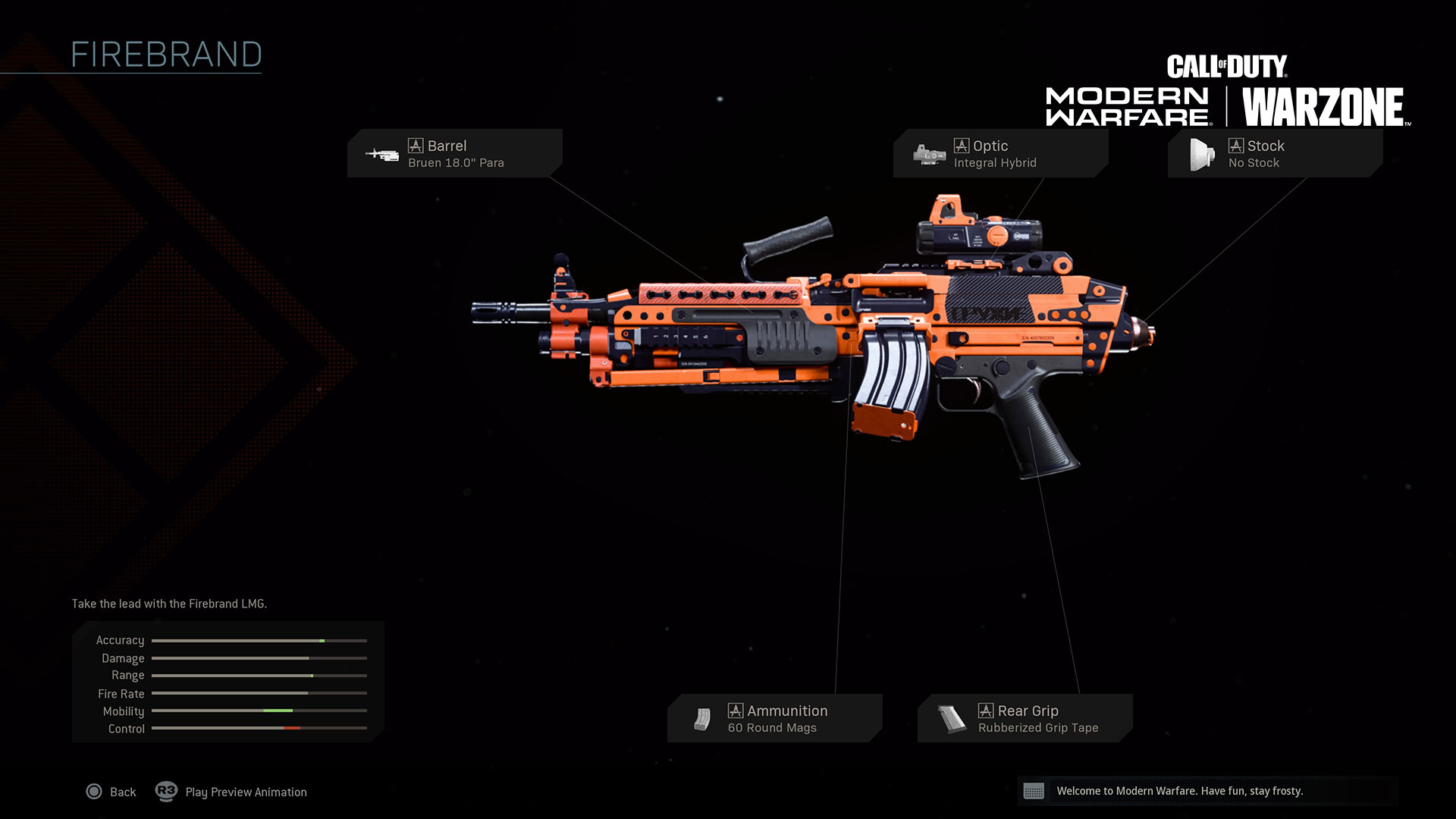 Some challenges, especially those that offer incredible rewards, are best left unsaid.
I got this Firebrand blueprint by doing some digging within Verdansk. 
I'll leave it up to you to figure out how to earn it, but what I can tell you is that this Legendary LMG can help you turn up the heat against enemies in both Multiplayer and Warzone.
Gunsmith Custom Creation
As mentioned in the Featured Operator section, the 'Undead Forces' bundle brings a welcome injection of zombies into Call of Duty as the nights grow longer and All Hallow's Eve approaches…
Along with that cool Syd skin, the bundle also comes with an assault rifle blueprint for a weapon I've been meaning to make a Custom Creation on for a while: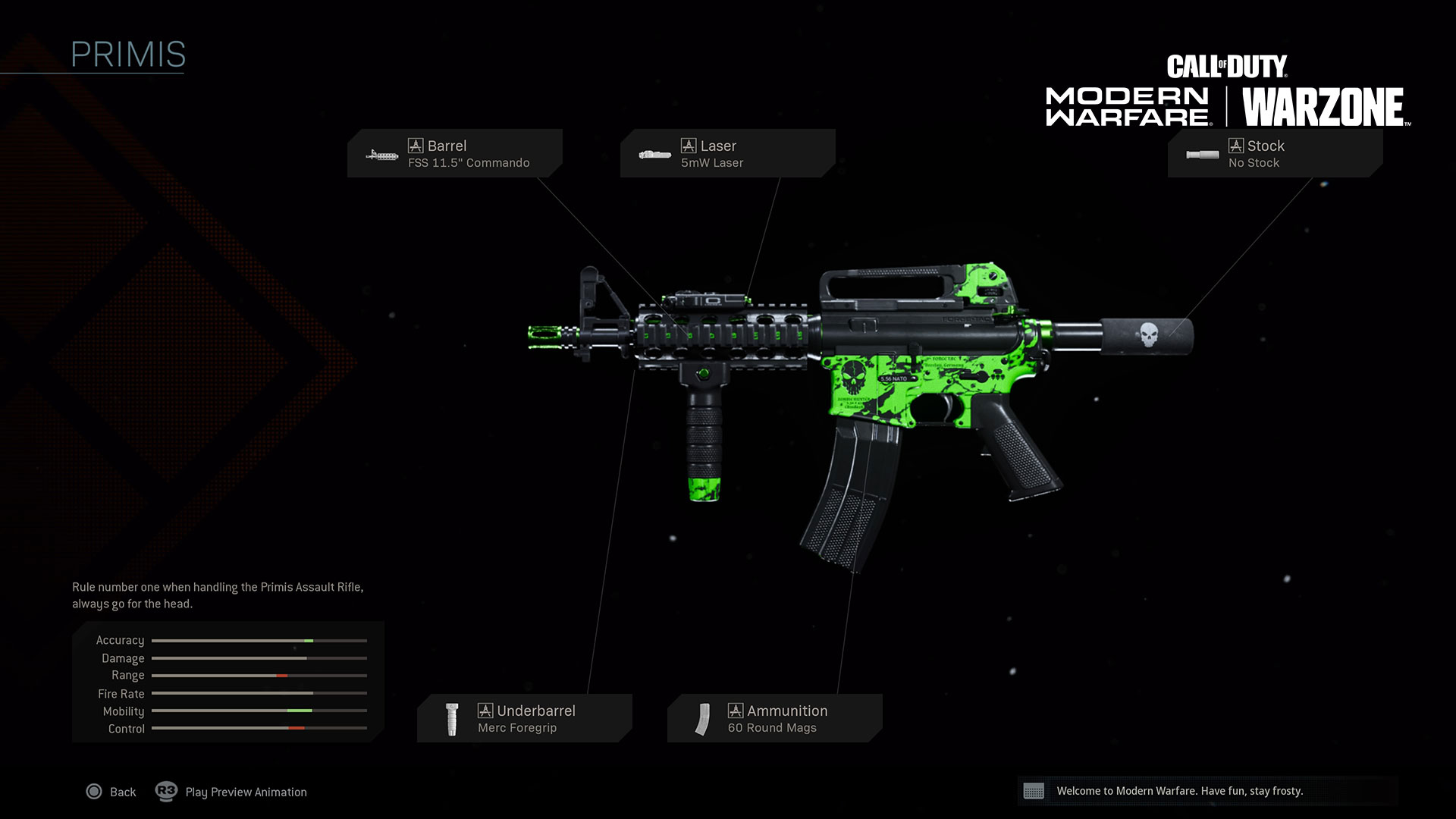 The Primis is already an incredible set-up for Warzone, one that I would recommend for your next Battle Royale match as a quick-on-the-draw, hip-firing or mounted Overkill secondary. For Multiplayer, however, I prefer a configuration I simply call the "Ult."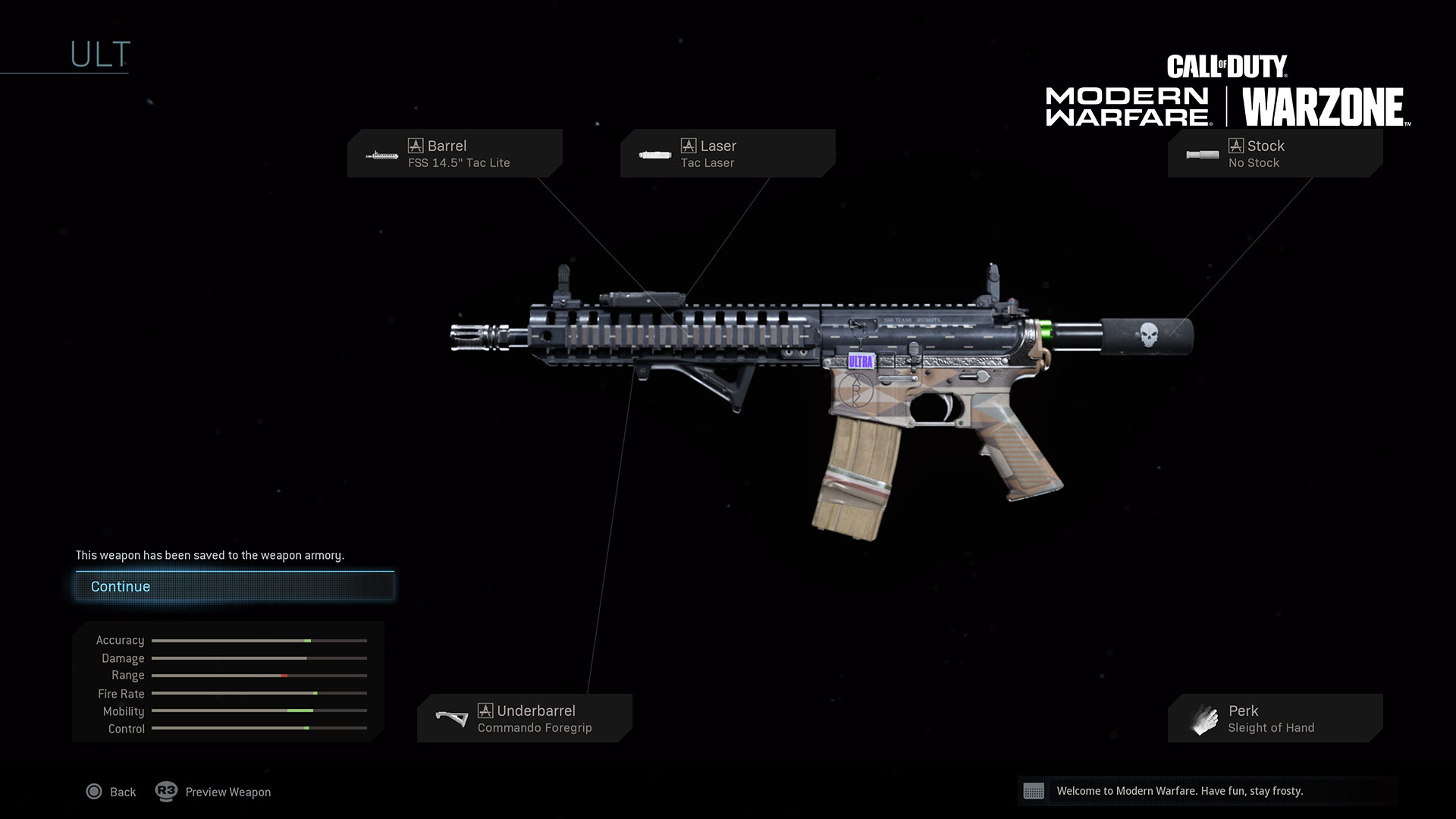 First, I want some red, white, and green tracer rounds, so I'm basing this off the "Tombstone" blueprint, introduced in Season Five with the Morte Operator bundle that is still available. I'm only keeping that blueprint's barrel, adding on the No Stock from the Primis, and completing my attachment configuration with a Tac Laser and Commando Foregrip from the XRK M4, which is a reward for those who purchased Modern Warfare digitally. My final "attachment" is the Sleight of Hand weapon perk, which speeds up reloads significantly.
With this configuration, I can aim quickly, reload fast, and bring my enemies down in milliseconds, all without having too much recoil for me to handle. This weapon has plenty of ways to configure it, including a Call of Duty League™ pro-approved blueprint, so I encourage you to explore all attachments and blueprints on offer in order to craft your perfect Gunsmith Custom Creation for this versatile assault rifle.
And with all that said, I'll see you online.
Stay frosty.
For more information and the latest intel on Warzone, visit www.callofduty.com and follow @CallofDuty on Twitter, Instagram, and Facebook. 
For more information and the latest intel on Call of Duty®: Modern Warfare®, check out: www.callofduty.com, www.youtube.com/callofduty and follow @InfinityWard and @CallofDuty on Twitter and Instagram and Facebook.
For more information on Activision games, follow @Activision on Twitter, Facebook, and Instagram.