Body:
Operation: Rank Up Report #0043
Day 301 – 10:19:42 PST
Somewhere in California
AGB – Lead Writer
This Rank Up Report precedes Labor Day in the States, so let's kick back and relax a bit in Modern Warfare and Warzone by potentially trying a few new things, shall we?
Let's get to ranking up.
Operator of the Week
This week, both featured Operators represent the Coalition and also relate to my Top Rank Up Tip.
The first one, Gaz, is wearing "The Gunner" skin found in The Game Winner Bundle. Its release coincided with the Games of Summer kicking off... And that pun is seriously not intentional.
The second featured Operator is one that has had some fans for a while: Mara's "Notice Meow" skin.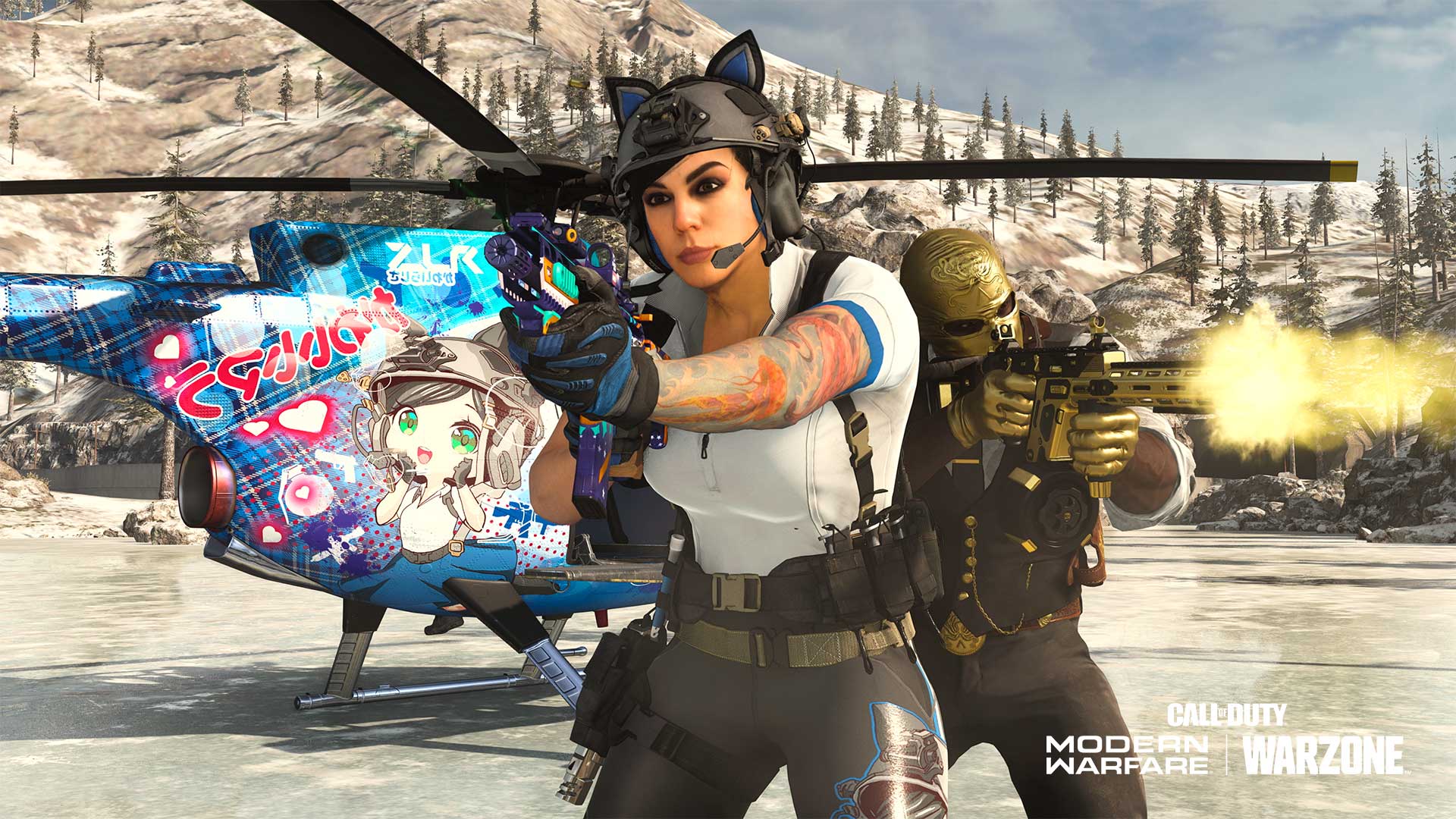 Find it in the 'Mara: Kawaii Cat' bundle, live now in the Store.
They both hold the Gunsmith Custom Creation of the Week, a serious, meta-driven treat for Warzone that I'm giving you after we go against the grain and into wild card territory.
Top Rank Up Tip – Five Ways to Become the Wild Card
"Time for a little argy bargy." – Coalition Warzone Announcer.
The Rank Up Report, in theory, is all about ranking up quickly, maximizing efficiency to get every drop out of Modern Warfare and Warzone.
But today, I propose addition by subtraction: in NOT trying to Rank Up quickly by traditional means – stacking challenges in the "most popular" modes with "the best" weaponry – we can sometimes find incredible success.
Or, if anything, these distractions and differences from normal gameplay will bring you outside your comfort zone. Here you may  be rewarded with XP and blueprint weapons, or the "intangible" benefit of gaining a unique perspective on how to counter the "popular meta."
Essentially, this is how you can become the "wild card" of ranking up: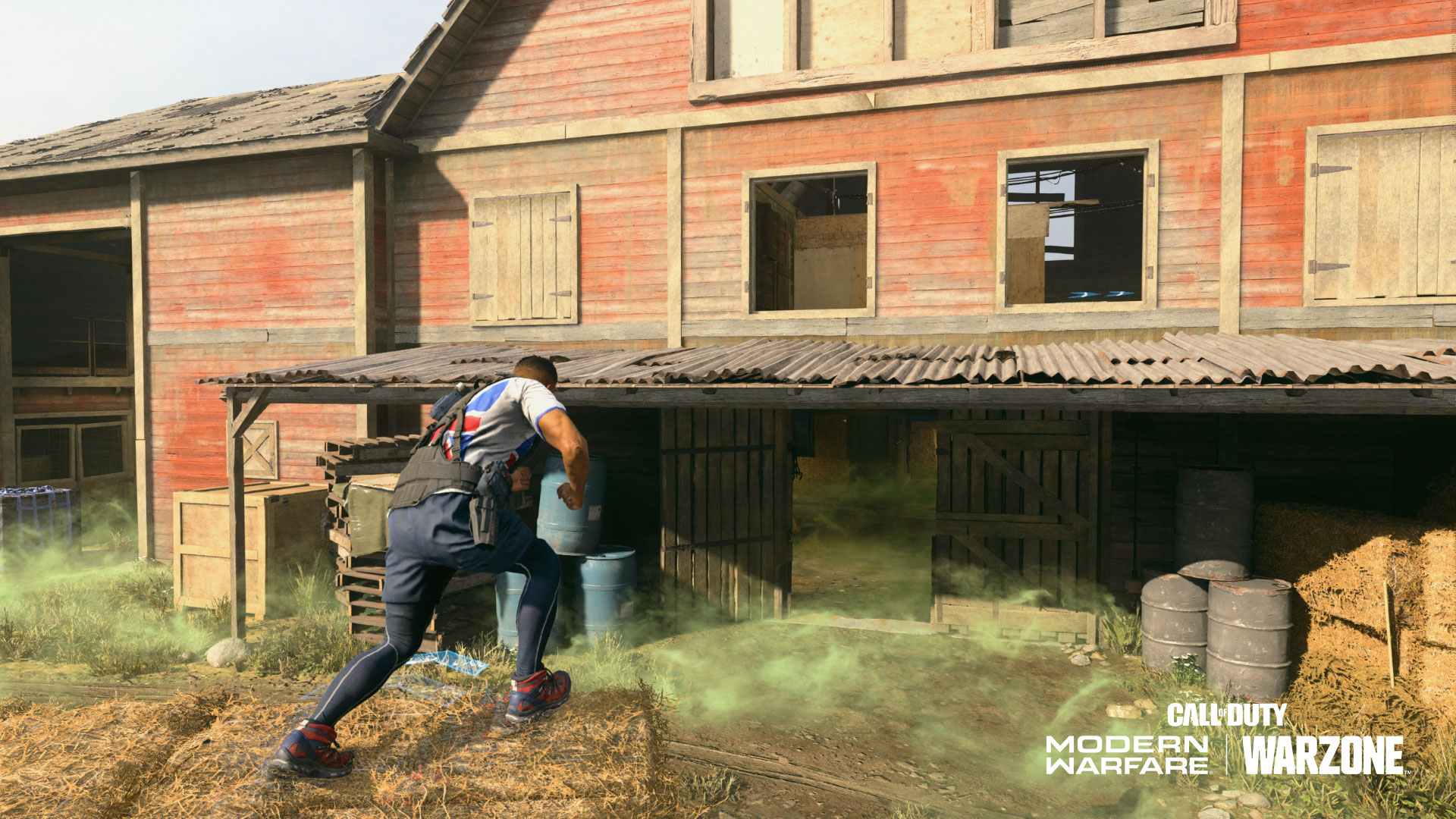 1. Play Some Games (of Summer) and Trials
Earning 10,000 XP, or a few blueprints and cosmetic items, for only a few minutes of gameplay is extremely efficient, and this all lives in Trials and the Games of Summer.
It's your last chance to play these as a Warzone player – unless you upgrade to the full experience – and there is a whole backlog of Trials from prior seasons to play as well.
Not only do you gain those items, but you also can practice fundamental game mechanics like moving quickly, proper target acquisition, accounting for bullet drop, and more.
Again, this opportunity is available through the weekend for all players before it goes back to being a Modern Warfare exclusive, so get in while the XP is flowing!
2. Experimentation via Deviation
In Verdansk, nothing is guaranteed before the Loadout Drops begin to rain down.
You may have a favorite weapon, equipment, vehicle, or area inside Verdansk, but you might not be able to access them often, or risk running into traps just to get what, or where, you want.
So, you need to work with what you got, and to do that effectively, you need to expand your in-game knowledge, both through our guide and through playing the game differently.
Basically, play a few games where you drive new vehicles, or explore an unfamiliar area, or create loadouts with weapons and equipment you don't normally use. I've found unlimited-respawn modes, especially the new mode King Slayer, helps with consistent, no frills experimentation.
Who knows? You might come out with a new favorite.
Ultimately, knowing thy enemy – or at least, what your enemy may use to defeat you – is key to dealing with them. And that brings me to the main culprit of "deviation from the norm" for some…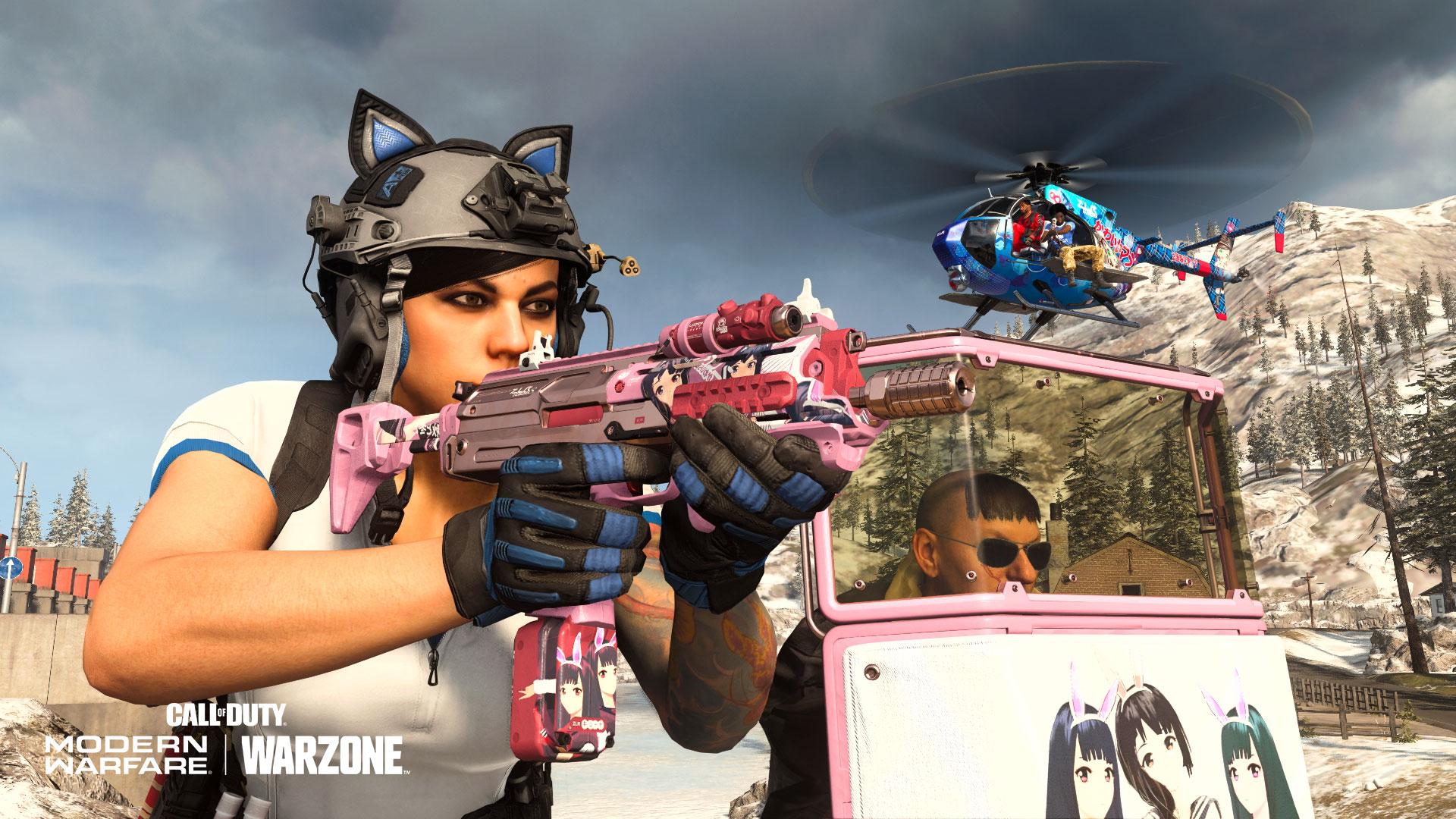 3. Wield the Riot Shield
In a 150-person lobby, you would be surprised about how little the Riot Shield gets used. And don't think it's "mutual respect," because tell that to Operators who'd happily trample you with a Cargo Truck after a long, drawn out sniper duel.
Yes, you can learn that Riot Shield-wielding Operators can be defeated by shooting what the shield doesn't fully cover, especially their backside, using lethal equipment that can stick to its surface, or via brute force from a Killstreak or vehicle.
However, joining their ranks – even for a game or two – will truly teach you their utility as a defensive player, using their barrier to block their teammates or their own behinds as they go for revives.
Again, knowledge is power, which can lead to victory.
4. Modern Warfare Owners: Dig into Quick Play for Party Modes

These final two tips are for those that own the full version of Modern Warfare. If you just play Warzone, consider these points on top of existing reasons why you should upgrade to this full experience.
In Multiplayer, you have a handful of Featured Playlist options, as well as Quick Play at the top, which is how you access individual mode playlists.
Within the Core tab, the final playlists before 10v10 action are reserved for "party modes." These typically Free-For-All modes, such as Gun Game, forgo the traditional competitive formula for more casual fun where wins, losses, kills, and deaths don't go on your permanent record.
Essentially, these modes are where I go to "think outside the box" of traditional Multiplayer, especially if there is a challenge I'm struggling with or when I'm just looking for something different within Call of Duty.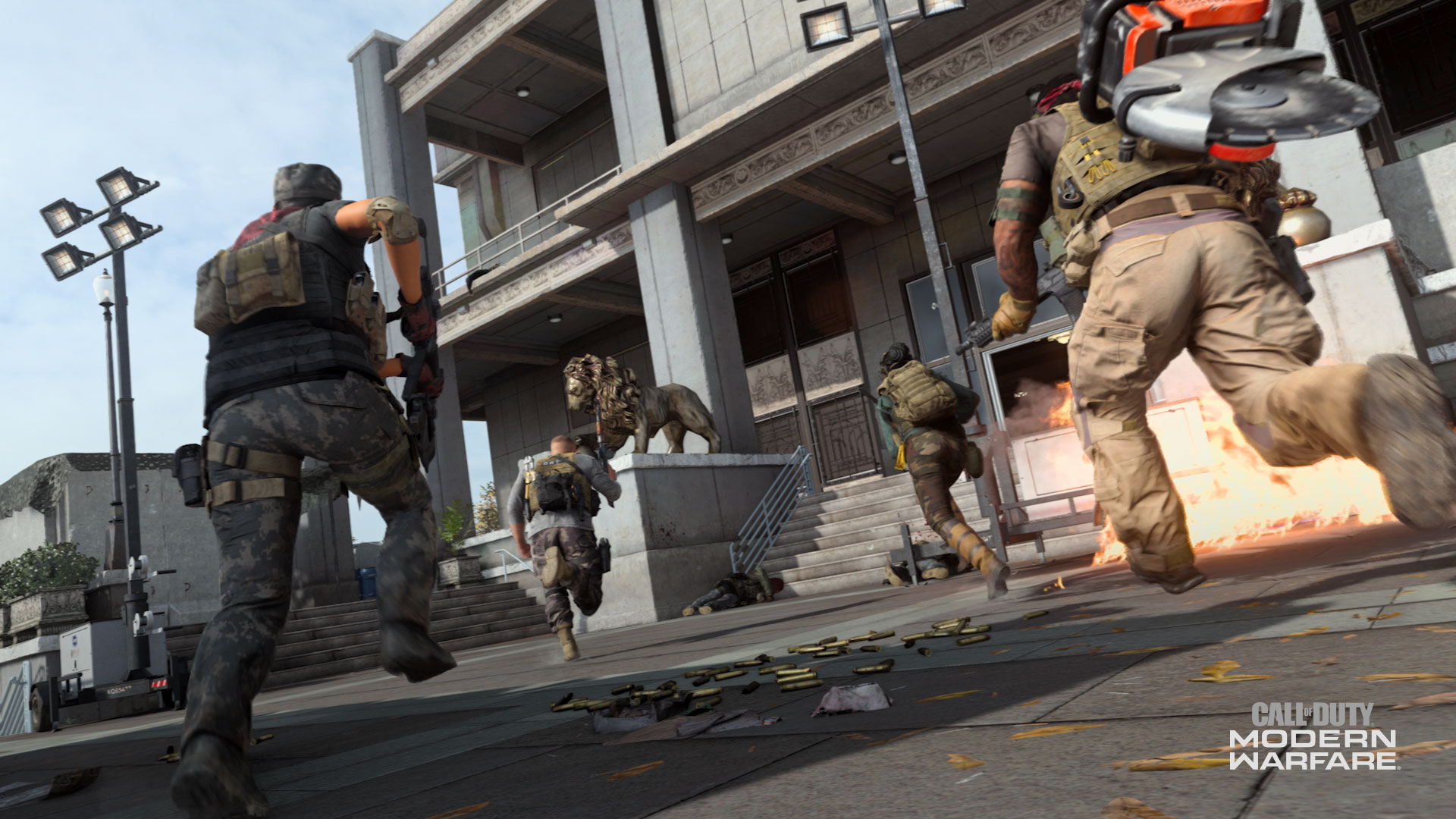 5. Modern Warfare Owners: Dive Back into Special Ops
In addition to my above tip, and to call back on Rank Up Report #36, another game mode – Special Ops – is seriously underrated, by way of how many XP and blueprint earning opportunities it provides.
Right now, a new "modified" Operation, based on Crosswind, is available, and rewards a Legendary sidearm blueprint upon completion.
What's "Modified" about it? Well:
A. Enemies charge and melee more frequently.
B. You can only kill them with headshots, melees, lethal equipment, killstreaks, and vehicles. And…
C. They explode when you headshot them.
Again, this deviates from normal gameplay, and can lead to that change-of-pace fun while also rewarding plenty of XP when playing it.
Gunsmith Custom Creation
So, with all this talk about fun, can I at least give you a seriously superb weapon to rack up Warzone wins?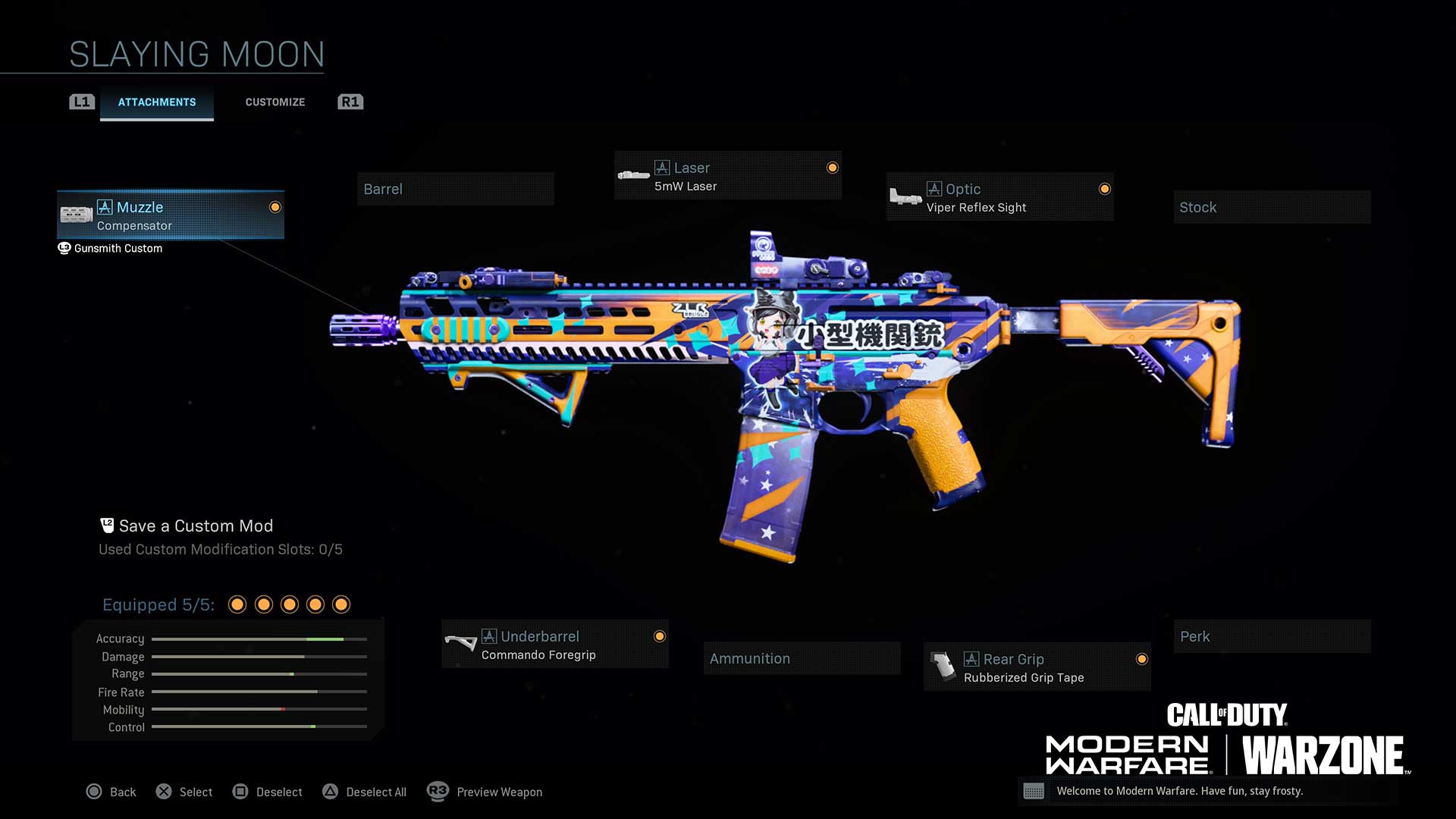 This is the Slaying Moon blueprint found within the Mara: Kawaii Cat Bundle.
On its own, it's a great Multiplayer weapon, but for Warzone, I present "Daylight," a blueprint for wiping full squads with fast, accurate, and sustained assault rifle fire down range: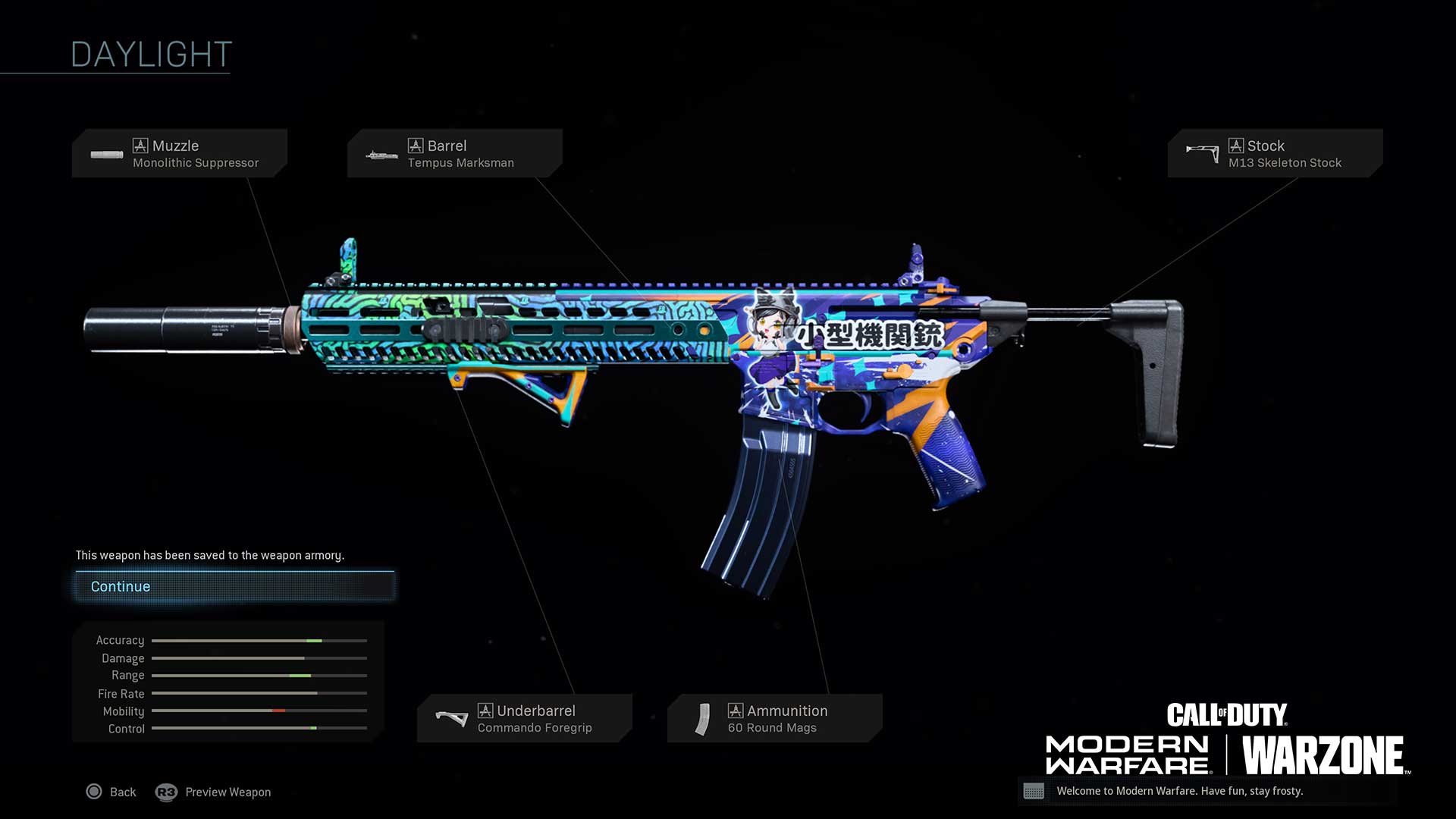 Here, I kept the Slaying Moon's base design and its Commando Foregrip. Then, I'm took the attachment designs of the Tempus Marksman Barrel and 60 Round Mags from the Galapagos blueprint, found in Season Five's 'Poison Dart' Store Bundle.
Longtime players may also have the Die Cast blueprint, part of the Season Two Battle Pass. I do, so I'm using its design for the Monolithic Suppressor and M13 Skeleton Stock to round out this Custom Creation.
In summary, this configuration can sustain fire with the weapon's highest capacity magazine down a significantly extended range due to the included barrel and muzzle attachments. That barrel, combined with the Foregrip, also aids significantly in recoil control and stability, even if this weapon will still quickly hook right after a few shots.
If you can handle aiming down iron sights, using the Skeleton Stock speeds up aim down sight speed (ADS) by a few milliseconds to get to more accurate fire quicker from a hip-fire stance. If you can't handle it, the Slaying Moon's included Viper Reflex Sight works fine – just remember to ADS sooner than you think before or within an engagement.
Wield this weapon, and you may get a few laughs in the lobby, but do their opinions really matter if you're the one riding the victory exfil chopper out of Verdansk?
And with that, I'll see you online. Stay frosty.
For more information and the latest intel on Warzone, visit www.callofduty.com and follow @CallofDuty on Twitter, Instagram, and Facebook.
For more information and the latest intel on Call of Duty®: Modern Warfare®, check out: www.callofduty.com, www.youtube.com/callofduty and follow @InfinityWard and @CallofDuty on Twitter and Instagram and Facebook.
For more information on Activision games, follow @Activision on Twitter, Facebook, and Instagram.