The fighting in Verdansk is nowhere near its end and the Armistice alliance sees its first fracture. Enter the Shadow Company, a splinter group formed by Allegiance Operatives dissatisfied with the current leadership and ready to take matters into their own hands.
With the new fighting force comes a new soldier in Operator Lerch, a cold-hearted one-man force who instantly unlocks after picking up the Season Five Battle Pass. And that's just the start of it. 
Read on for a deeper look at some of the great rewards you'll earn across 100 tiers of content.
Tier 0: Start Out Right with Instant Unlocks
Purchase the Season Five Battle Pass for instant access to these four unlocks, including a new evolving Operator skin.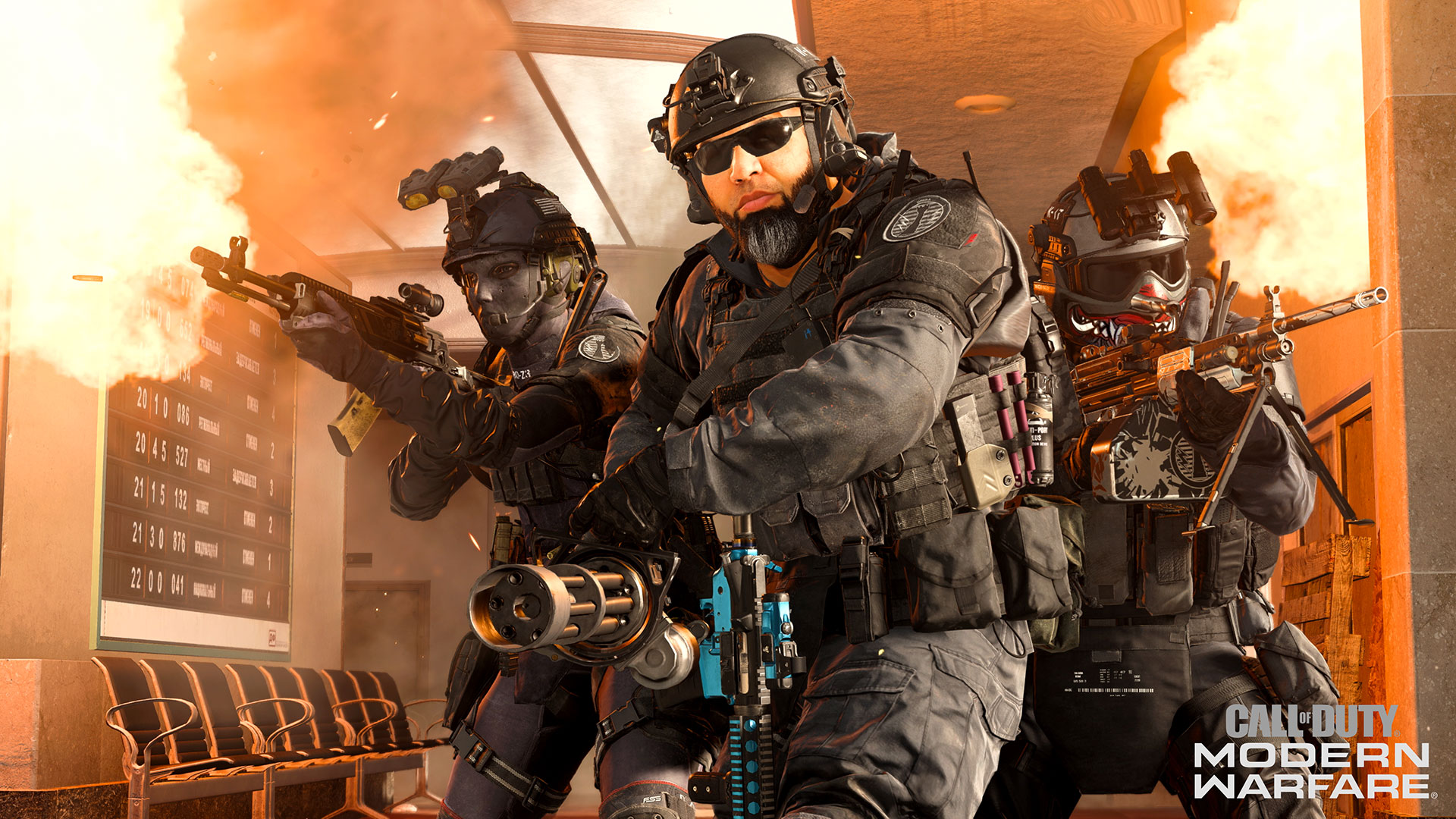 New Operator — Lerch: Immediately unlock Shadow Company Operator Lerch and his Operator Missions at Tier 0. Lerch is a former MARSOC member who now thrives in the private sector where he operates under his own terms.
Lerch's base Operator skin the 'Behemoth' gets increasingly tactical with the 'Gargantua' and later the 'Colossus' skins. These two skin variants are earned by completing his Operator Missions.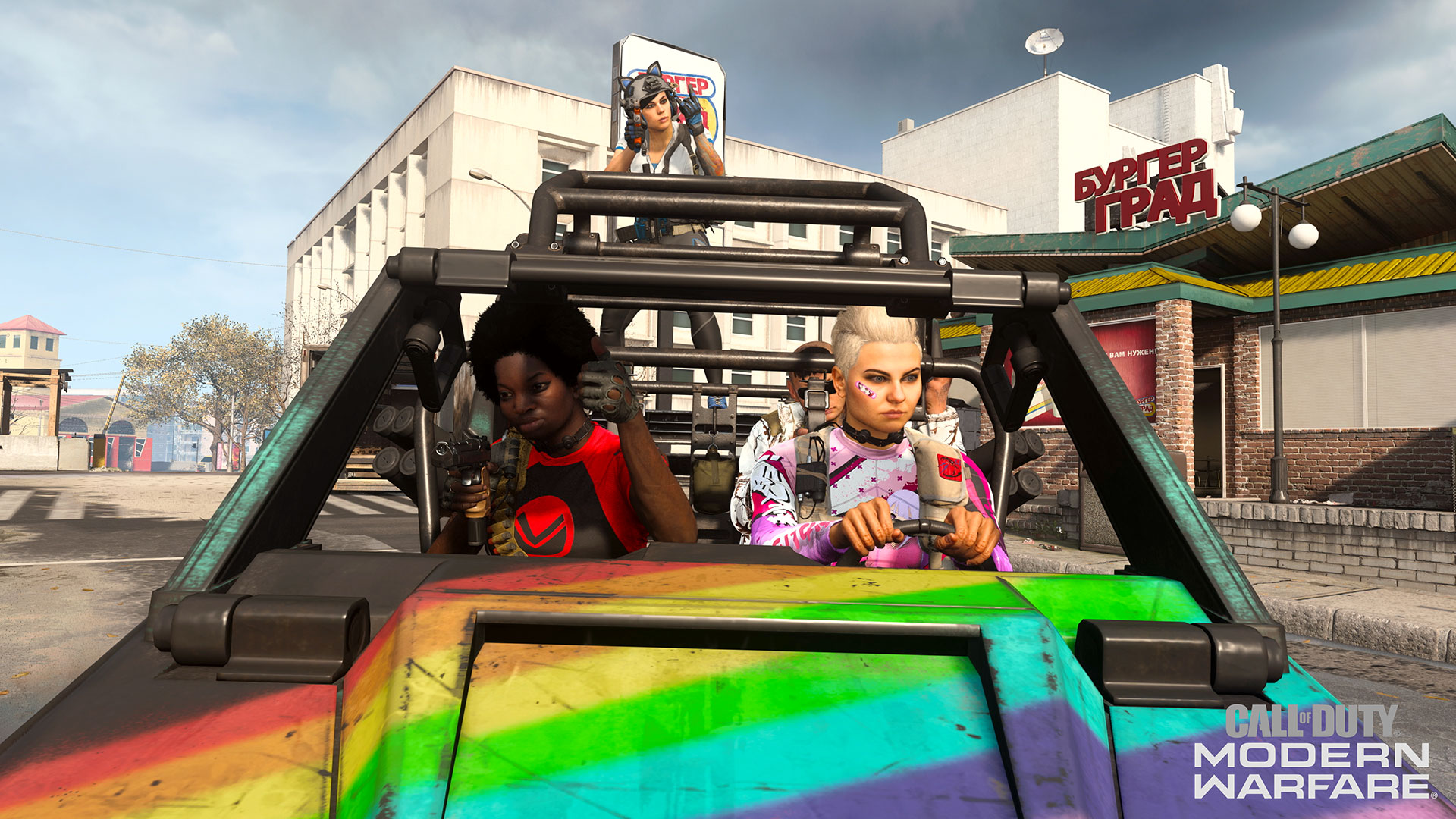 Three Wartracks : Hop in your vehicle and instantly hear music courtesy of Wartracks, a new customization item for vehicles. You'll get three songs, including the pulse pounding 'Sepulchre' Juggernaut song, that plays for you and your squad whenever you drive a vehicle. Equip war tracks in the Vehicle Customization menu (similar to Battle Horns) to have them queued up and ready for the ride. 
Rodion 'Archangel' Skin: Operator Rodion joins Lerch in the Shadow Company, donning the new 'Archangel' skin to show off his allegiance. Complete his Operator Mission to unlock the 'On Guard' and 'Sable' skins, the 'Deleted' voice quip, and the 'Shadow Ops: Rodion' calling card.

Seasonal XP Boost: Purchase the Season Five Battle Pass to reap the benefits of a 10% XP boost that lasts the entire Season.
This is just what you get to start, and there's a whole lot more to earn through 100 tiers of content.
1300 Call of Duty Points
Unlock up to 1300 COD Points just by playing the game. That's enough for next Season's Battle Pass or can go towards picking up a new Operator or blueprint bundle in the Store. 

New Free Base Weapons
Expand your loadout choices with two new base weapons, free to earn by all players.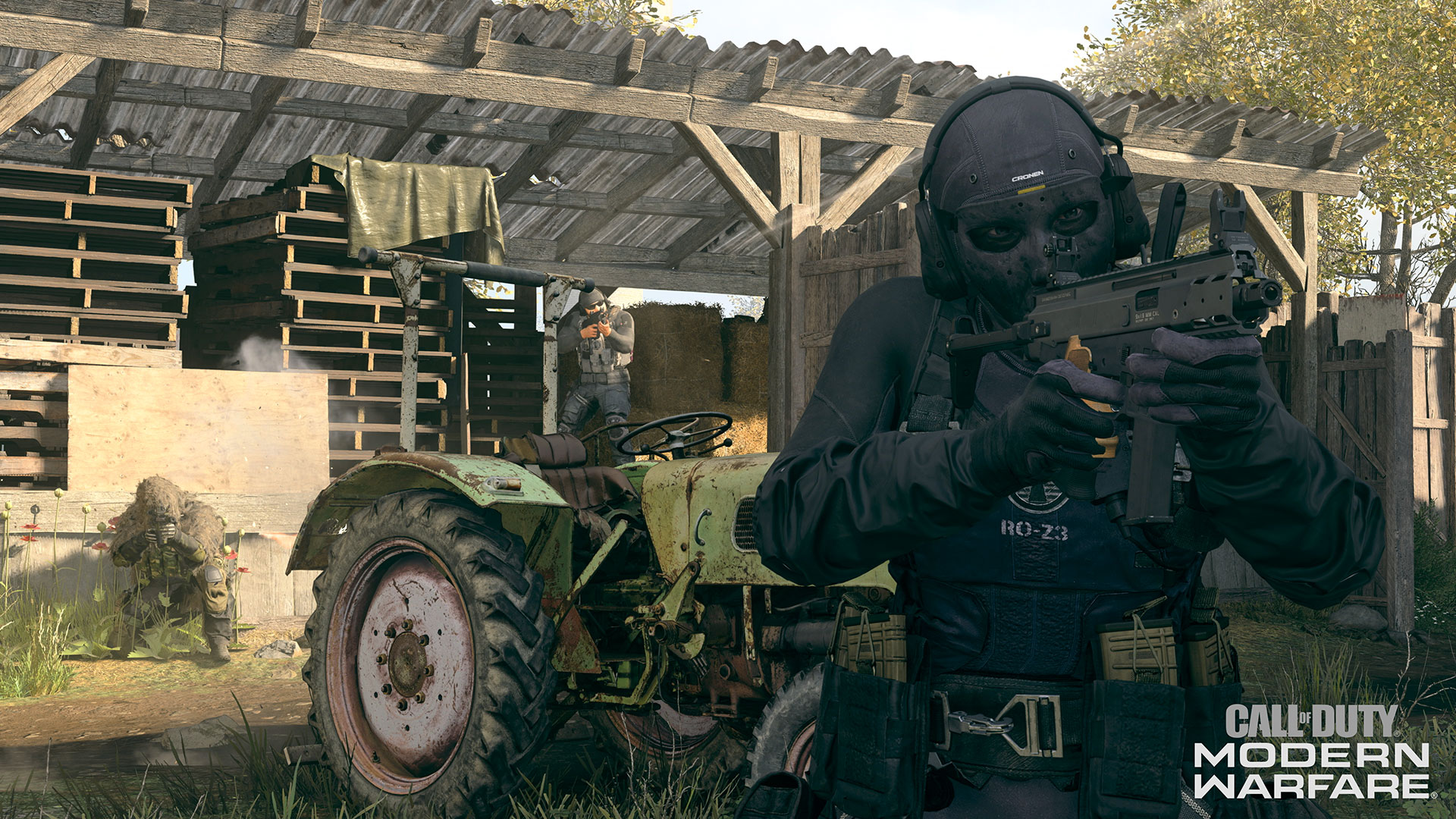 'ISO' SMG (Tier 15): A precision crafted 9mm sub machine gun with a rapid rate of fire, allowing it to rival some of the fastest shooters within its category. Lightweight, reliable and compact, this weapon is designed to control the battlefield at close ranges with relatively controllable recoil. It could also work as a secondary with the Overkill Perk, acting as a machine pistol given the right configuration.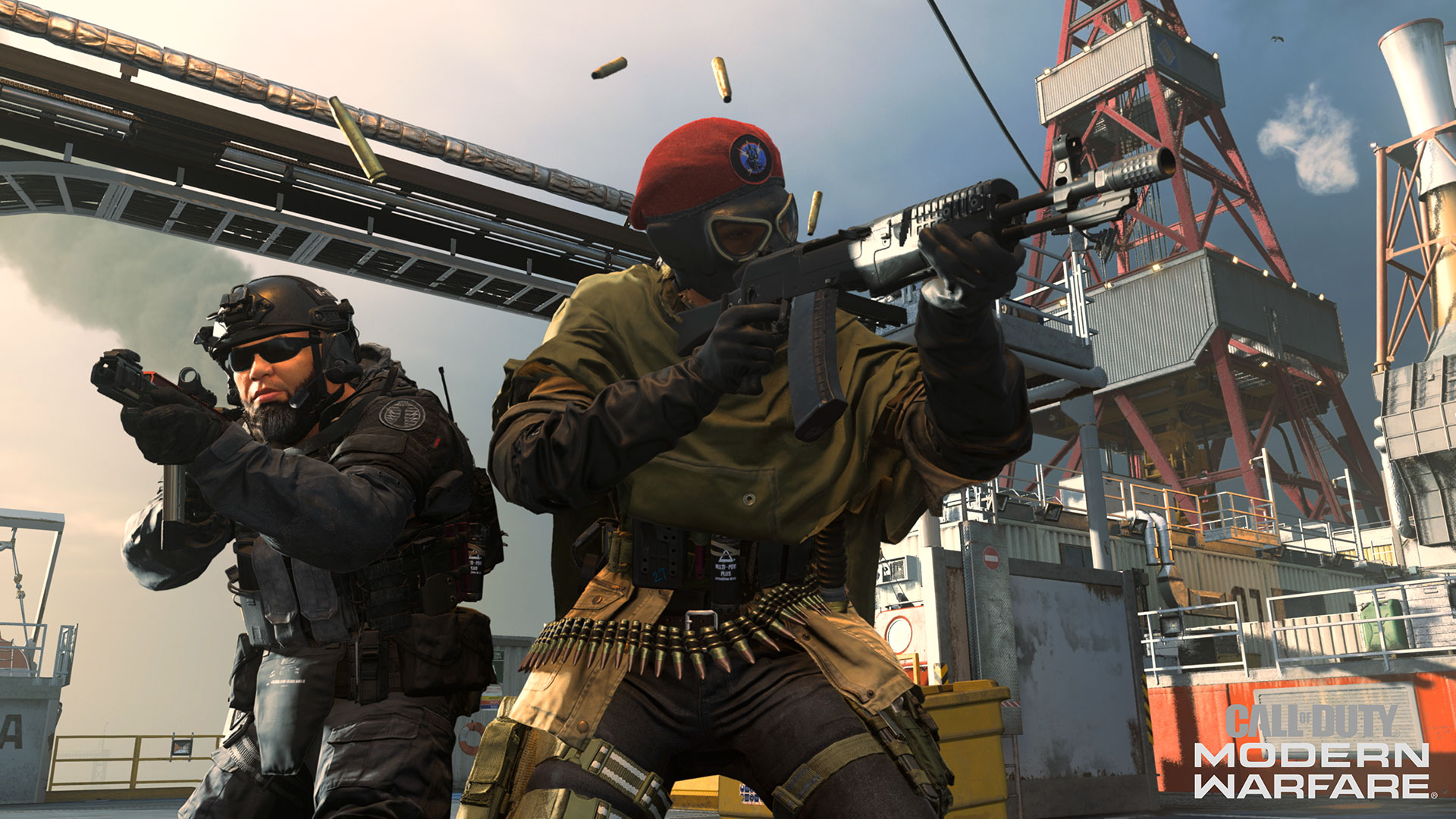 'AN-94' Assault Rifle (Tier 31): A cutting edge 5.45x39mm Russian assault rifle with a unique hyperburst feature. The initial shot of a full-auto volley is followed up by an instantaneous second round before significant recoil is felt. This creates a tightly grouped cluster of shots with increased damage potential. Built for mid-range engagements, mastering this weapon comes down to landing those first two crucial shots.
New Weapon Blueprints
Slay in style with a huge assortment of new weapon blueprints for use in Multiplayer and Warzone, including four free blueprints and a whopping seven Legendary blueprints. Advance through the Battle Pass system to add a huge range of options to Gunsmith Customs. Here's some blueprint highlights:
'The Catacombs' LMG Blueprint (Tier 76): Add to your collection of skulls with this macabre LMG. 'The Catacombs' blueprint is quiet like the graveyard and deadly, too, especially within the mid-range. In fact, given its profile, you may just mistake it for an assault rifle, but make no mistake: this is a hard-hitting LMG at all-ranges to its core.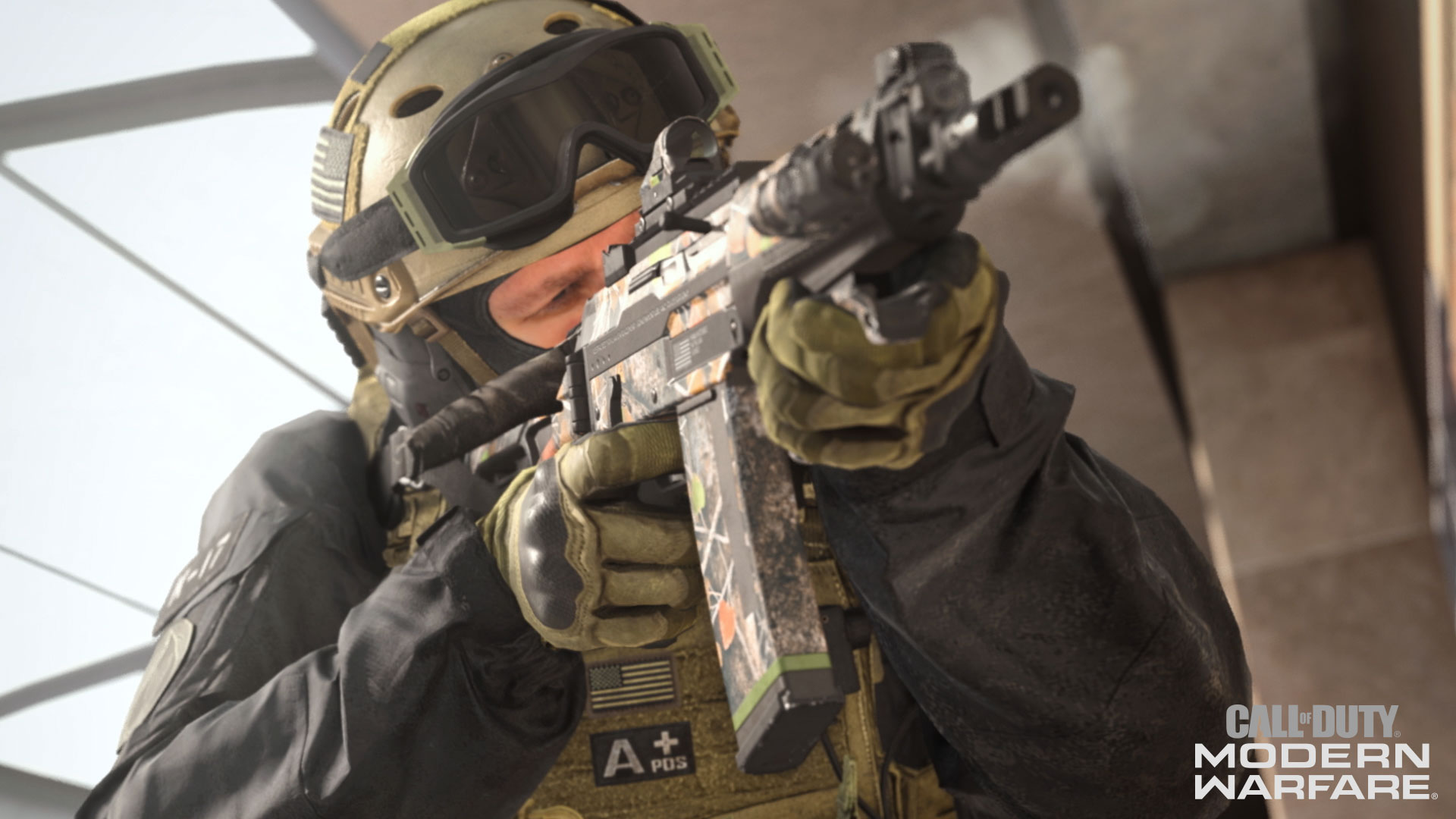 'Vizsla' Assault Rifle Blueprint (FREE Tier 81): Shred your enemies while showing off your love for man's best friend with the 'Vizsla' assault rifle blueprint, available for all players to earn at Tier 81. Release the beast of this popular Warzone weapon that, through its attachments, provides fantastic recoil stability and the underrated effects of Frangible – Wounding rounds.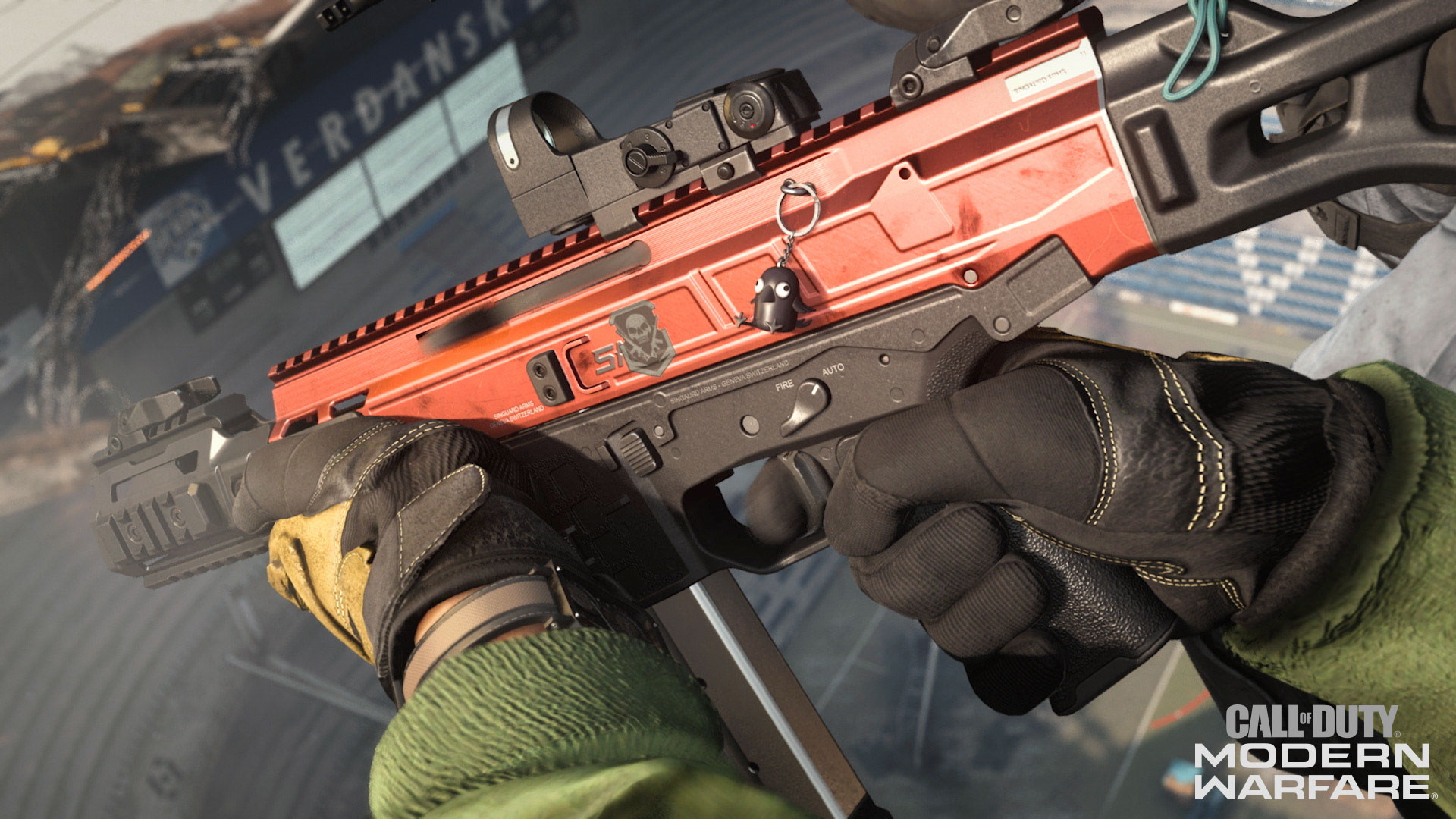 'The Conduit' SMG Blueprint (Tier 85): Built off the brand-new submachine gun's platform, 'The Conduit' extends the weapon's effectiveness to the shorter limits of the mid-range game. Balanced in power and control due to its attachment configuration, it is a weapon worthy of channeling an Operator's pure strength regardless of the operation at hand.
Get More for Your Operator 
Unlock a variety of new Operator skins for Allegiance and Coalition forces as you progress through the Season Five Battle Pass, each including its own set of Operator Missions for even more earnable content.
'Safeguard' Otter Skin (Tier 10): Otter goes military casual for the perfect mix of maneuverability and protection with blue jeans and sneakers, a long-sleeved shirt, and camo body armor. Complete his Operator Mission to unlock Otter's 'Evanesce' and 'Insulator' skins, the 'Must Be Going' voice quip, and the 'Shadow Ops: Otter' calling card.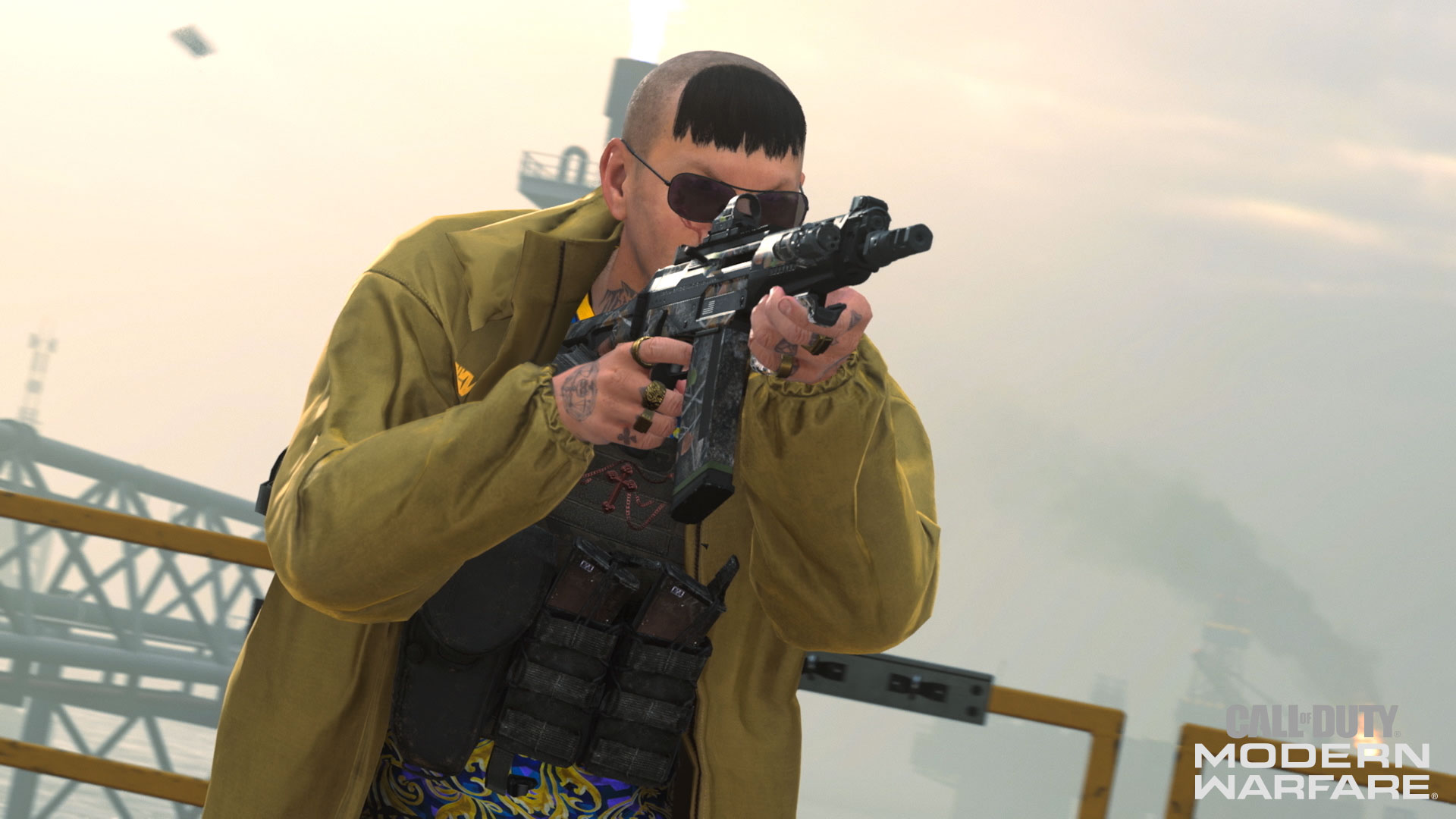 'Honcho' Yegor Skin (Tier 50): Get fashionable and show who's the boss with Yegor's 'Honcho' skin, featuring black jeans, black boots, sunglasses, and an oversized jacket. Complete his Operator Mission to unlock the 'Judge and Jury' and 'Czar' skins, the 'Where Was I' voice quip, and the 'Shadow Ops: Yegor' calling card.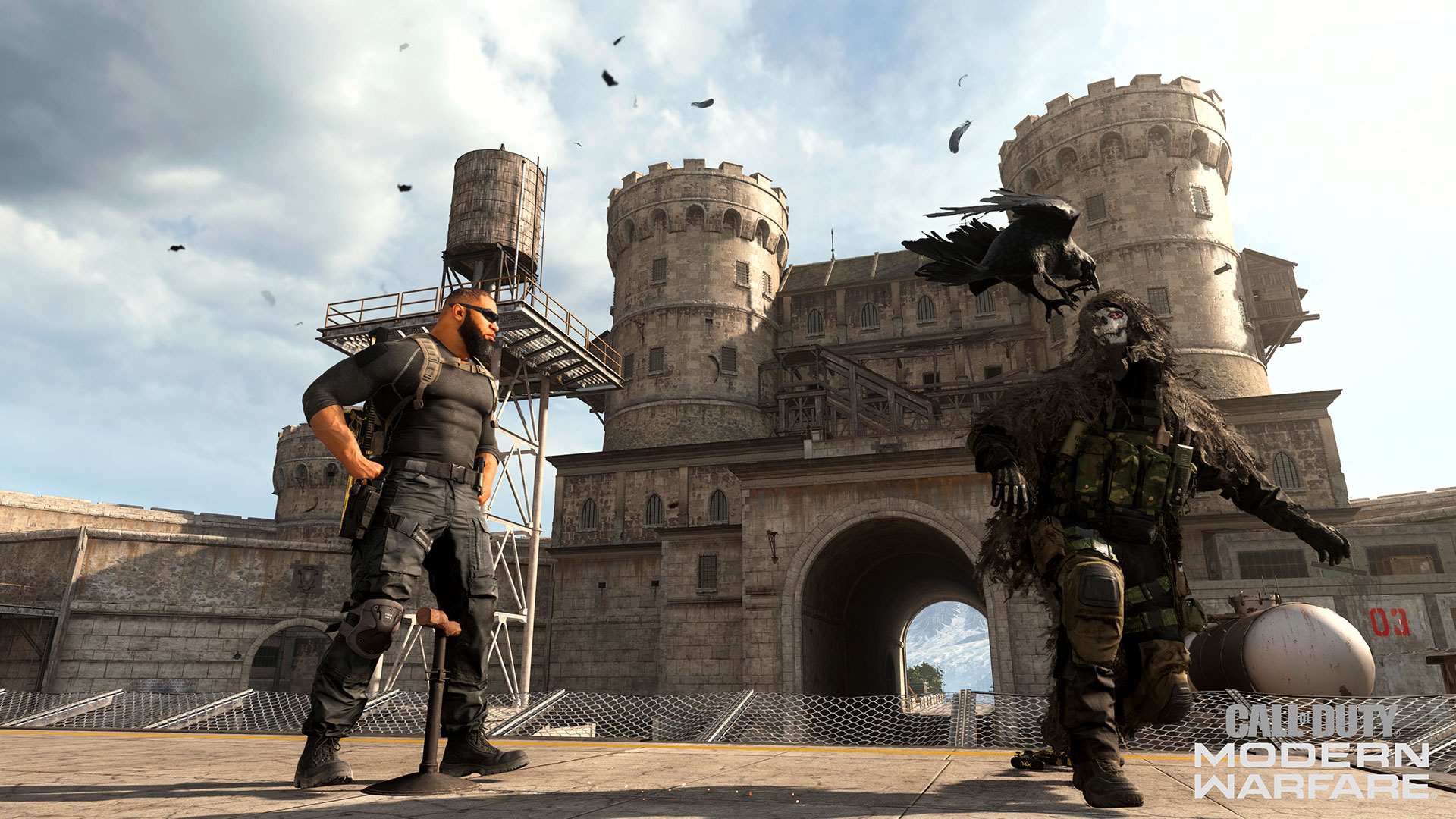 PLUS, the 'Nevermore' Finishing Move (Tier 20): Swoop in on unsuspecting enemies with this savage new finisher, calling in a blood crazed, jet-black Raven intent on terrorizing its victims. This Finishing Move can be used by any Operator and is equipped in the Operator menu.
Tier 100: For Elite Shadow Operators Only
Reach Tier 100 to unock top tier goods proving your dedication to the Shadow Company. Here's what you'll get for your efforts: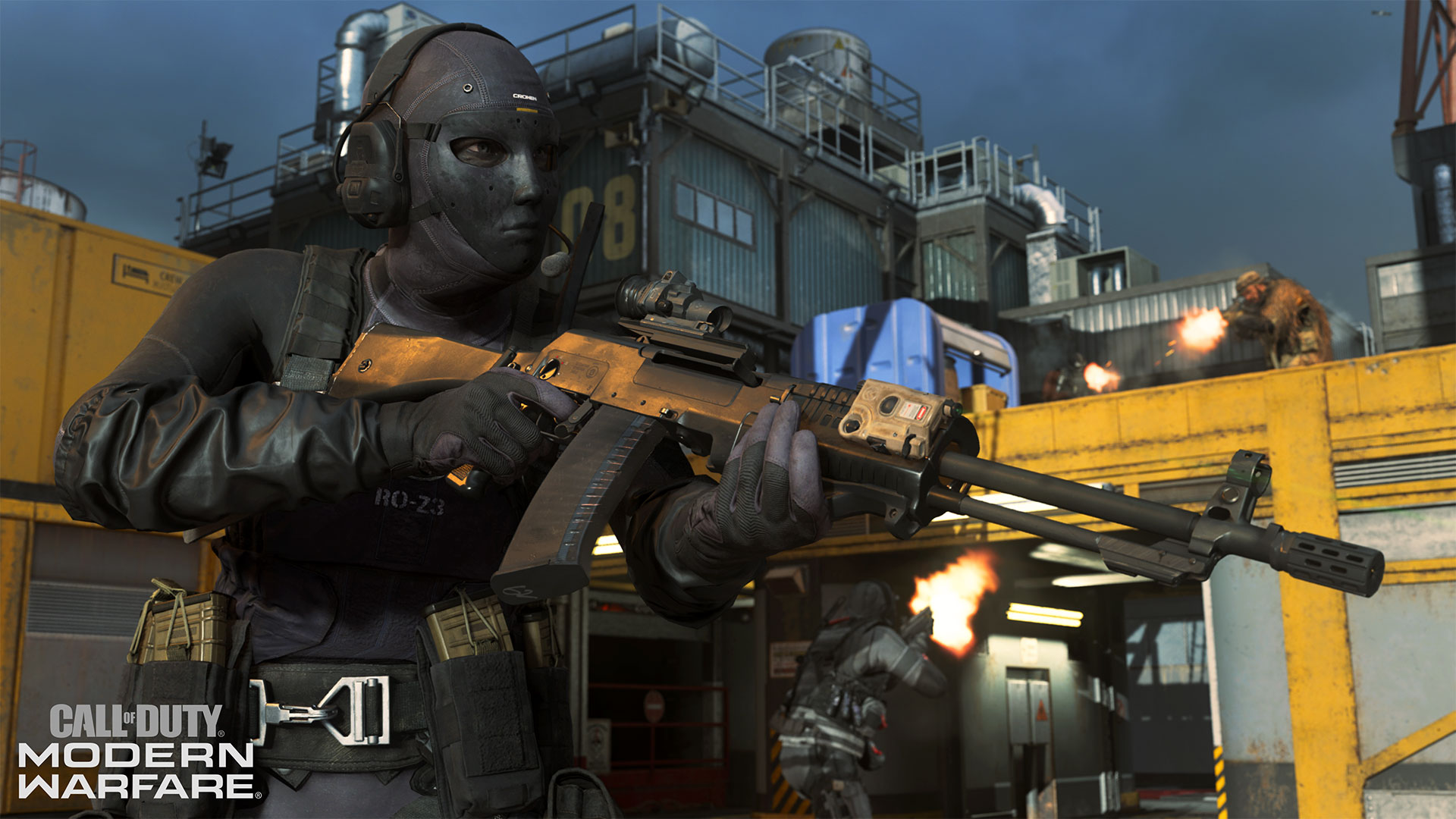 Operator Roze Skin: Start off with the fully body, matte black 'Rook' skin and add on extra tactical items through its evolution into 'Near Dark' and finally 'Murk.' Completing her Operator Mission additionally unlocks her 'Open Season' voice quip and the 'Shadow Ops: Roze' calling card.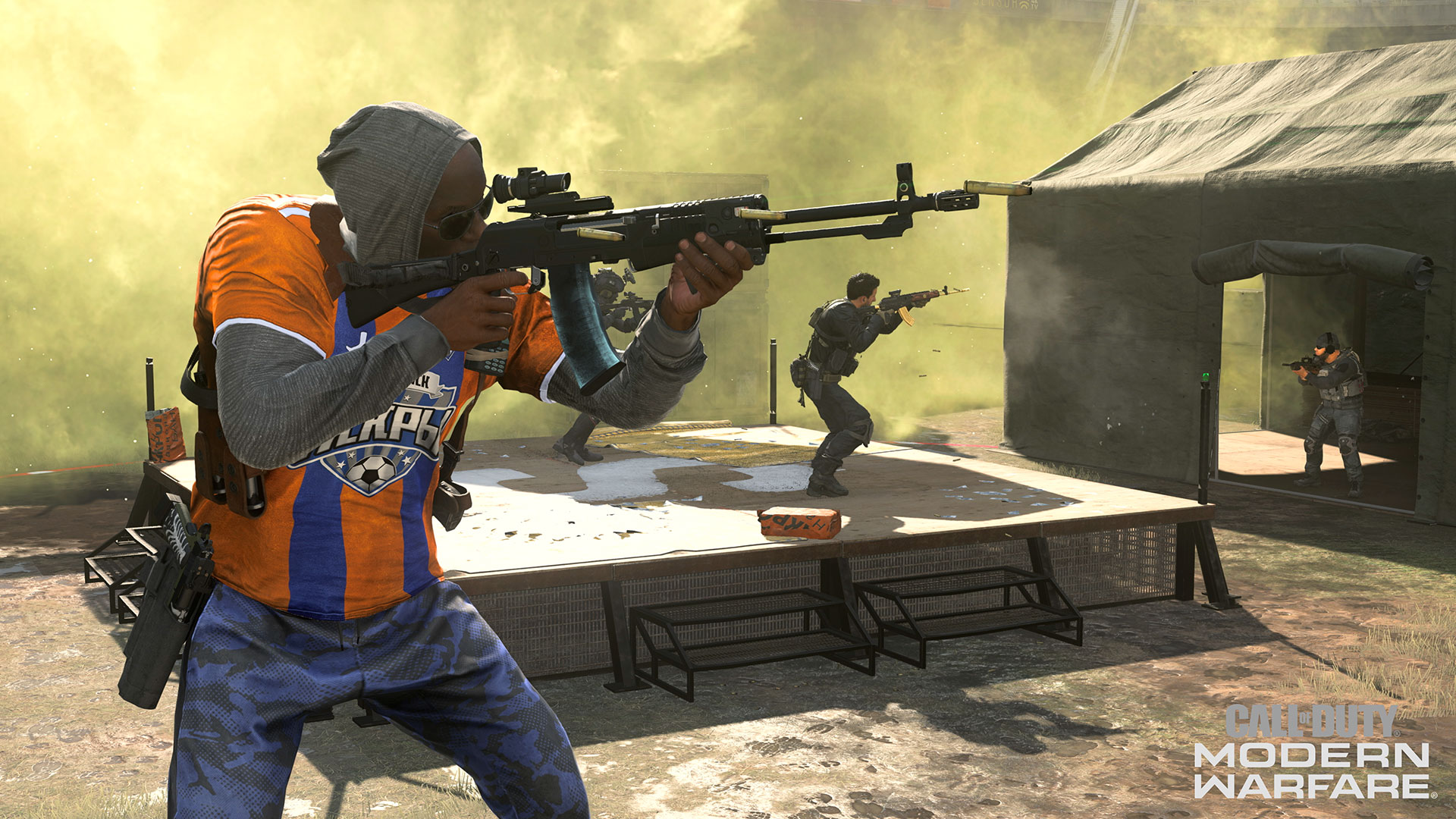 'The Company's Might' Blueprint: Strike fear in your enemies with the Shadow Company's negative tracer rounds customized for the latest assault rifle to hit the armory. On top of this dark and mysterious fire effect, this configuration is meant to outmuscle opponents who doubt its recoil control, stability, and effective range.
'The Veil' Vehicle Skin: Reach Tier 100 and gain access to the ultimate company ride with 'The Veil' helicopter skin. This sleek, matte black design will inspire envy and fear in your enemies.
'Season Five' Emblem: Display your epic achievement of completing all 100 tiers with this Shadow Company themed emblem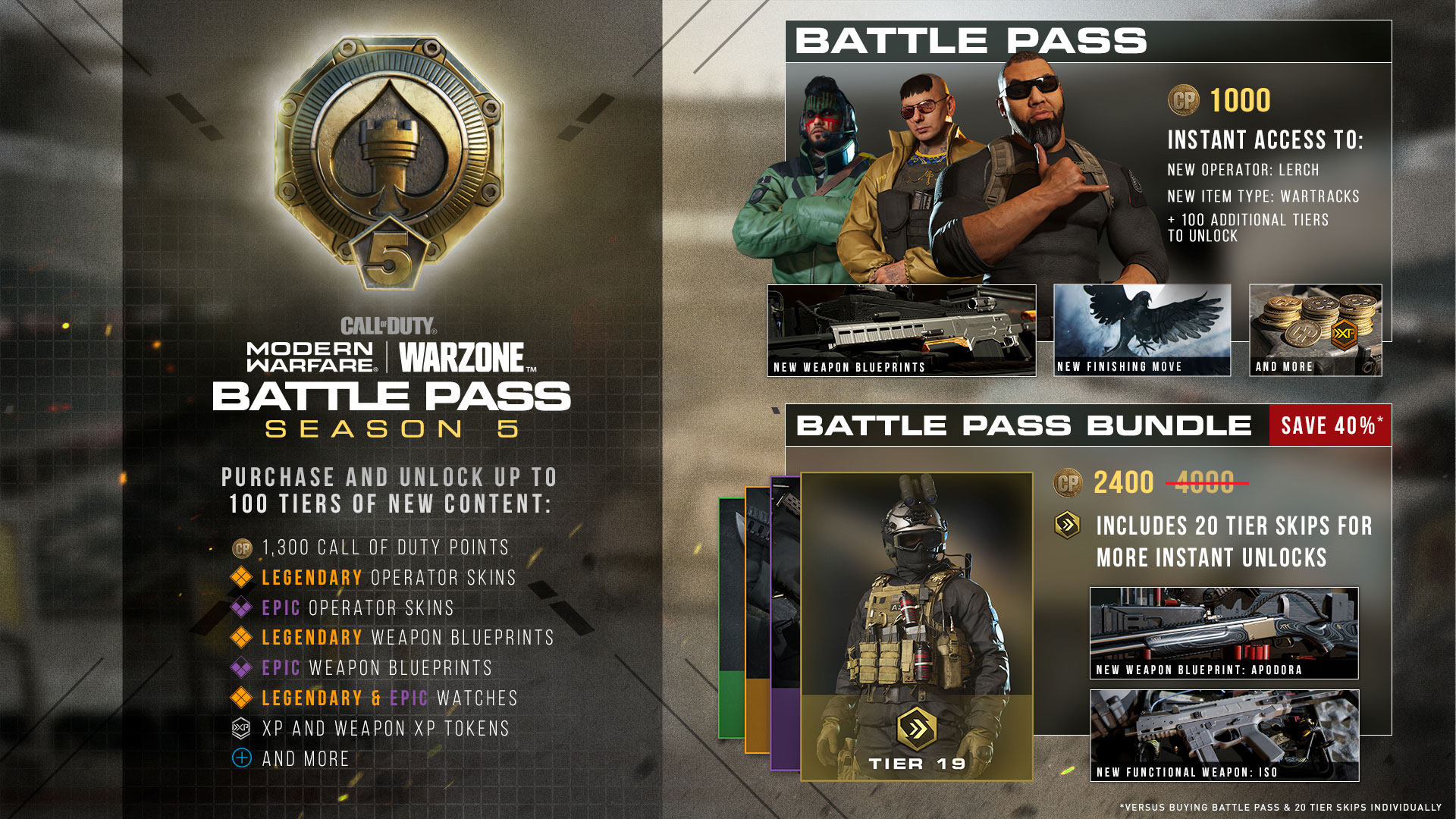 Get Your Battle Pass Today
These are just some of the highlights waiting to be unlocked in the Season Five Battle Pass system, not to mention new weapon charms, vehicle skins, XP Tokens, up to 1,300 Call of Duty Points, and more, all just for playing the game.
Purchase the Season Five Battle Pass today for 1000CP, or pick up the Battle Pass Bundle for an instant 20 tier skips! In addition to your Tier 0 instant unlocks, gain immediate access to items like the 'Old Sins' Combat Knife skin, the 'Black Adder' weapon blueprint, the 'ISO' SMG, and the 'Nevermore' Finishing Move.
Ready up and enjoy the new content available now as part of Modern Warfare Season Five. Visit CallofDuty.com for more info.
Stay frosty.
For more information and the latest intel on Warzone, visit www.callofduty.com/warzone and follow @CallofDuty on Twitter, Instagram, and Facebook. 
For more information and the latest intel on Call of Duty®: Modern Warfare®, check out: www.callofduty.com, www.youtube.com/callofduty and follow @InfinityWard and @CallofDuty on Twitter and Instagram and Facebook.
© 2019-2020 Activision Publishing, Inc. ACTIVISION, CALL OF DUTY, MODERN WARFARE, WARZONE, and CALL OF DUTY WARZONE are trademarks of Activision Publishing, Inc.
For more information on Activision games, follow @Activision on Twitter, Facebook, and Instagram.