The massive, cross-platform, FREE-TO-PLAY battleground Warzone is here! Download Warzone now and tell the whole squad: it's time to drop in, armor up, and battle to the top.
Before you dive in, you'll need to choose a Tier One Operator: the playable soldier you control in Warzone. Read on to meet the Operators of Warzone. And, learn how you can unlock a full team of Operators for combat, with matching Operator skins to complete the look.
First, Find Your Fighter.
Operators are elite, Tier One fighters, who represent a unique range of nationalities, backstories, and skillsets. When you start Warzone, you can play as one of two default Operators: one on the Coalition side, and one on the Allegiance side.
To play as any other Operator in Warzone, you'll need to unlock the Operator in an Operator Bundle, by completing in-game challenges if you have the full Modern Warfare game, or by acquiring an Operator skin (such as through the Battle Pass). Free-to-play users cannot unlock Operators through in-game challenges. 
You can preview all the Operators, and see which ones are available for you to unlock, by visiting the 'Operators' tab.
Pro tip: If you complete the Warzone tutorial, you'll unlock the 'Battle Ready' skin for Operator Domino. Any time you unlock an Operator skin, you unlock the Operator automatically. Make sure to complete the tutorial if you want to play as Domino!
Coalition, Reporting for Duty
The Coalition is broken up into three sub-factions: SAS, Warcom, and Demon Dogs. Each sub-faction contains three Operators that you can unlock in Warzone. To unlock a full sub-faction, so you can drop in with any of those Operators, purchase the corresponding Operator Team Pack Bundle.
Allegiance
The Allegiance is broken into the following sub-factions: Chimera, Jackals, and Spetsnaz. 
Pick up the 'Chimera,' 'Jackals,' or 'Spetsnaz' Operator team bundles in the Store when they become available, and you'll automatically gain access to a full team of Allegiance fighters. 
Pro tip: Operator Team Bundles are usually packed with more than just an Operator skin. They also may include a watch, calling card, and more! Visit the Store to preview what's in each pack and which Operator Team Bundles are currently available.
Unlock up to 11 Operators in the Battle Pass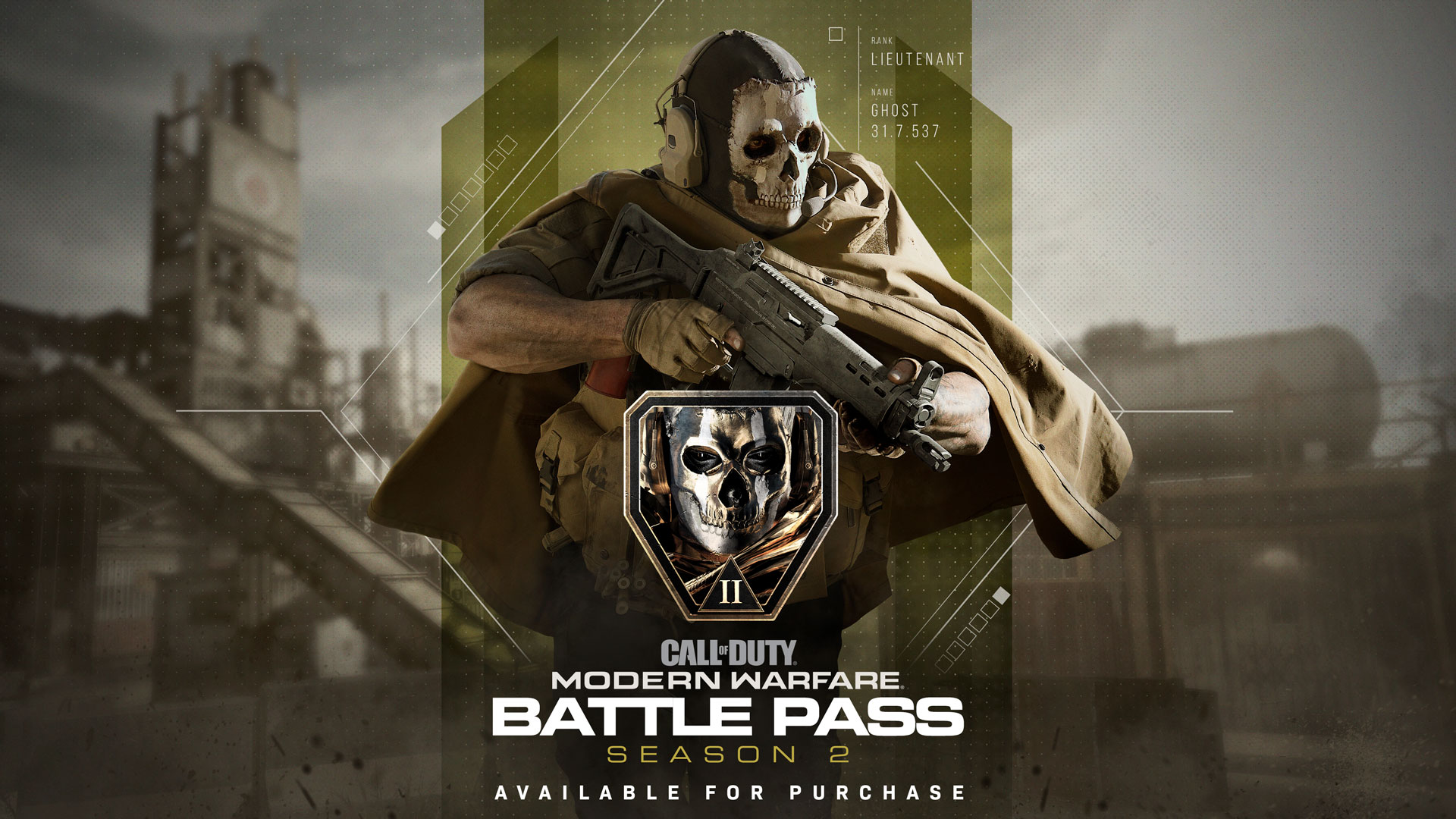 Purchase the Battle Pass for access to 100 tiers of next-level content that unlocks with gameplay, including 11 Operator skins. As mentioned above, if you unlock these Operator skins, you'll unlock the corresponding Operator for Warzone, if you don't already have that Operator unlocked.
Ghost and 'Jawbone' Operator Skin (Tier 0 – instant unlock)
Thorne and 'Marshland' Operator Skin (Tier 0 – instant unlock)
PLUS, unlock 9 more Operators as you play through the Battle Pass!
-      Otter and 'Sandstorm' Operator Skin (Tier 10)
-      Raines and 'Buffalo Hunter' Operator Skin (Tier 19)
-      Wyatt and 'Run and Gun' Operator Skin (Tier 30)
-      D-Day and 'Clipped In' Operator Skin (Tier 40)
-      Golem and 'Black and Blue' Operator Skin (Tier 50)
-      Yegor and 'Athleisure' Operator Skin (Tier 60)
-      Azur and 'Dune Breaker' Operator Skin (Tier 70)
-      Zane and 'Polarized' Operator Skin (Tier 80)
-      Minotaur and 'All Business' Operator Skin (Tier 90)
When you unlock Operators in the Battle Pass, they come with Operator Missions. Complete the Operator Missions with the specific Operator equipped to earn bonus XP, calling cards, additional Operator skins and more.
The Battle Pass system contains weapon blueprints for Warzone loadouts, XP and Weapon XP tokens, and more. Plus, double tier progression is active now in addition to Double XP and Double Weapon XP! Unlock twice the tiers, twice as fast, for twice the rewards. Now until March 17 at 10AM PDT. 


Get more intel on this Season's Battle Pass here.
Operator Bundles, For Extra Personalization

Operator Bundles contain a single Operator alongside themed customization items like weapon blueprints, calling cards, or tier skips. Additionally, certain Operators can only be acquired through an Operator Bundle. 
Fight with 'Mace!'
Meet 'Mace:' a vicious Operator and gun-for-hire. This ex-U.S. Ranger is loyal to the Jackals, having joined forces with this sub-faction in Soweto, South Africa.
To play as Mace, pick up the 'Mace' Operator bundle which includes:
-           'Metal Phantom' Mace Operator skin
-           'Bludgeoner' LMG blueprint, 'Skull Hammer' Shotgun blueprint, and the 'Skullblade' melee blueprint
-           a distinct Finishing Move, emblem, quip, watch, and calling card
-           Two Battle Pass tier skips
Meet 'Nikto'
To plays as this masked Spetsnaz Operator, pick up the Nikto Operator Bundle which comes with a slew of gear, like:
-      'Fixer' Operator skin
-      'Cerulean' assault rifle blueprint, 'Blue Dwarf' handgun blueprint, and the 'Negotiation' melee blueprint
-      A distinct Finishing Move, emblem, quip, watch, and calling card
-      1 Battle Pass tier skip
Players can get additional unique skins for their favorite Operator or unlock a single Operator through other Operator Bundles. Here are a few that could be available in the 'Just For You' section of the Store. 
Golem is 'Cold Blooded'
Hailing from Germany Golem is no stranger to the bitter cold. 
'Mad Chemist' Kreuger
Get ready to go nuclear! 
Unlock Operators and more with the Modern Warfare: Battle Pass Edition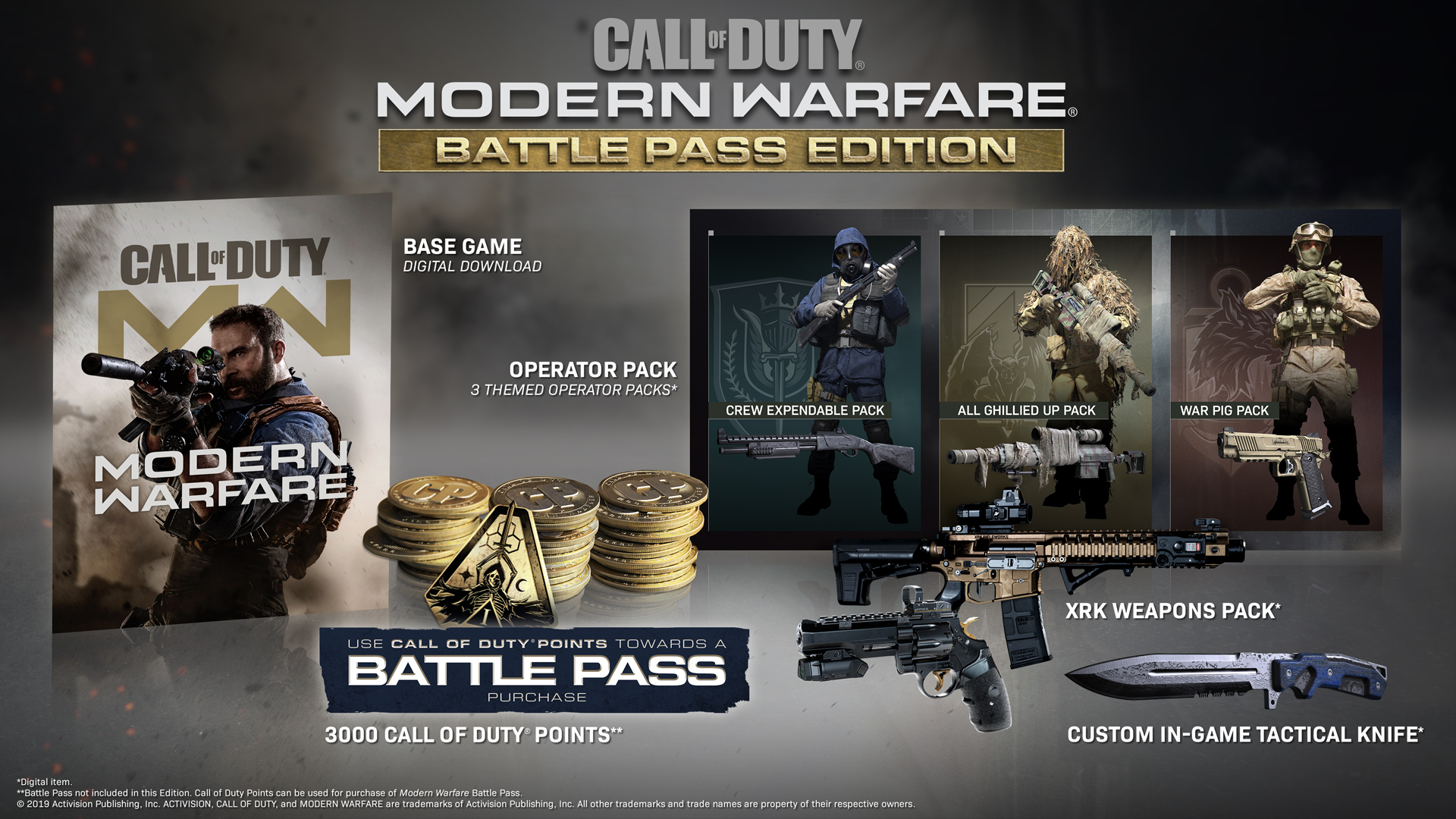 Want even more content? Get Modern Warfare during Season Two to play a full suite of Multiplayer maps, a thrilling Campaign, and challenging Special Operations experiences, alongside free-to-play Warzone. 
The digital Battle Pass Edition comes with the following:
-      The full game
-      3000 CP* - enough for the Season Two Battle Pass Bundle and more
-      A in-game Combat Knife with a custom skin
-      XRK Weapons Pack
Visit CallofDuty.com, select the Battle Pass Edition, your preferred platform, and your region. Then, download to start playing!  
Jump into a match as Double XP, Double Weapon XP, and Double Battle Pass tier progression is active now until March 17 at 10AM PDT. Choose your Operator, then go get into the fight. 
Learn all about every single Operator in Warzone by reading the FREE Official Strategy Guide.
We'll see you online!
For more information and the latest intel on Warzone, visit www.callofduty.com and follow @CallofDuty on Twitter, Instagram, and Facebook. 
For more information and the latest intel on Call of Duty®: Modern Warfare®, check out: www.callofduty.com, www.youtube.com/callofduty and follow @InfinityWard and @CallofDuty on Twitter and Instagram and Facebook.
For more information on Activision games, follow @Activision on Twitter, Facebook, and Instagram.