Time to inspect your blueprint attachments and combine them together to form the ultimate in customizable firepower.
Enter Gunsmith Customs: a way for you to further customize your weapon by borrowing attachments from multiple blueprint variants, ultimately creating a beautiful masterpiece of wood, steel, and hot lead. 
Within Gunsmith Customs, you can swap the appearance of weapon attachments to feature elements from all of your unlocked blueprints. This allows you to mix and match blueprint weapon attachments to your heart's content, even on another blueprint weapon. 
The results are almost infinitely customizable blueprint hybrids: custom weapons you have complete customizable control over, which can be absolutely monstrous in and out of combat. These are the sum of multiple blueprint weapons, fused to form one insane armament! 
Take a look at the hybrid blueprints created by the Activision Games Blog team and learn how you can construct your own ultimate weapon.
Here's How It Works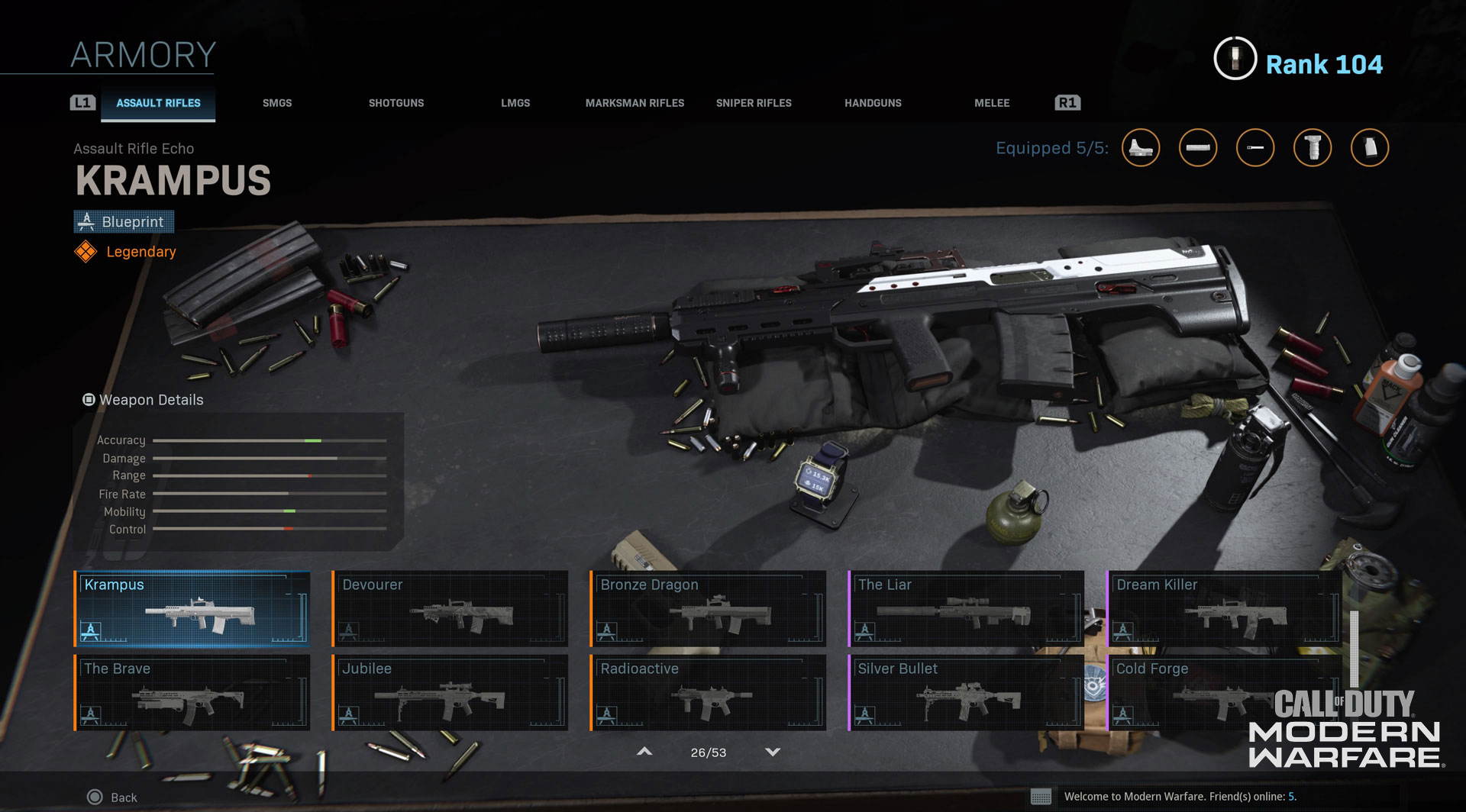 1. Gather Your Blueprints
You might forget how many blueprints you have, so why not go to the Armory to see how stocked your arsenal is?
Within the Weapons menu, scroll all the way down and select the Armory to see and preview all your blueprints. If you need some more blueprints for Gunsmith Customs, head to the Store to purchase some bundles or consider picking up the Battle Pass, which contains unlockable blueprints you can get as you level up.
Note you can only combine attachments from the blueprints of the same weapon. For example, all your Shotgun Charlie attachments are accessible, but you can't combine other weapon or shotgun blueprint attachments onto a Shotgun Charlie custom weapon.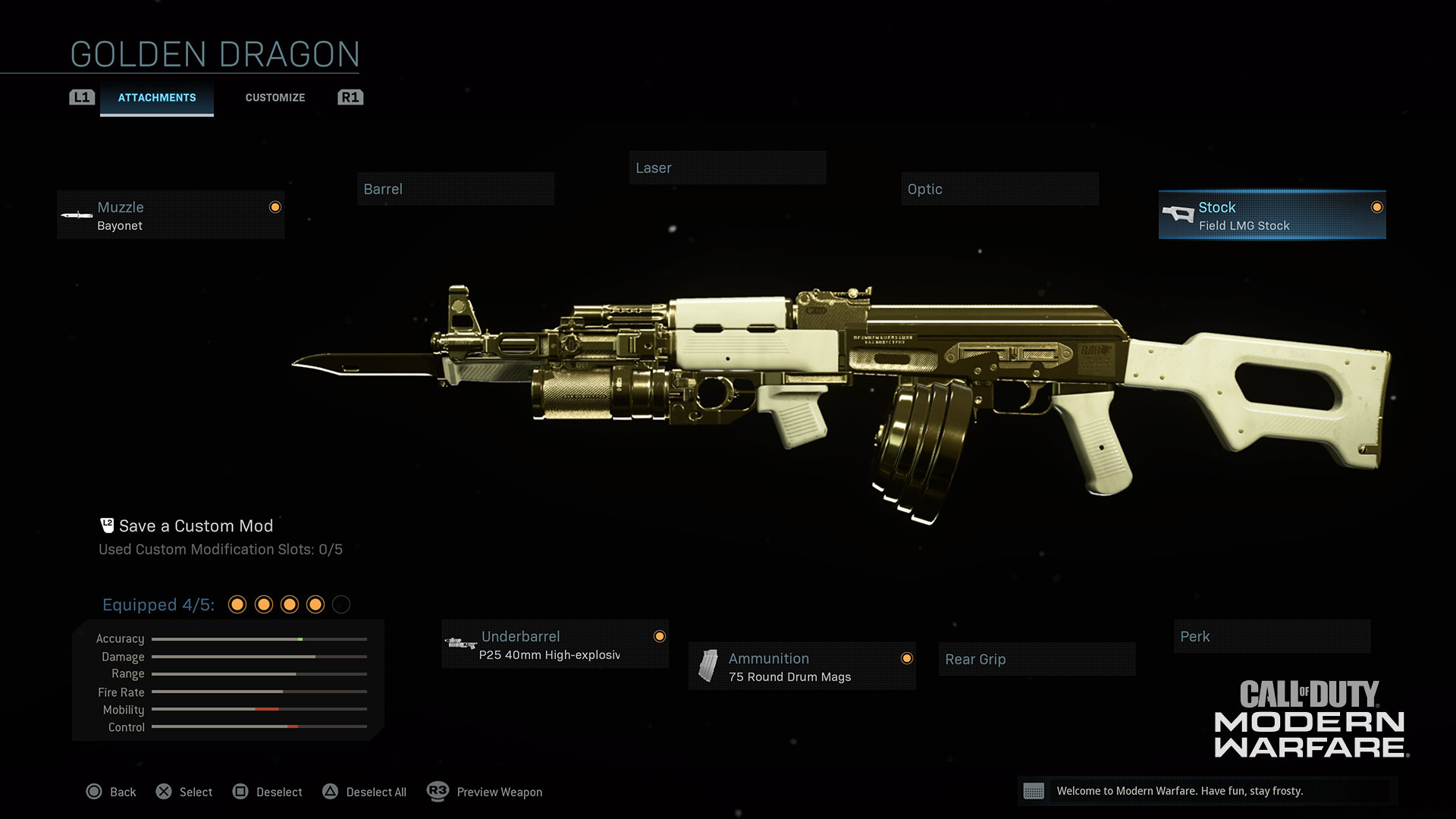 2. Head to the Gunsmith Bench
When you are ready, go to the Edit Loadouts menu, select your loadout, and, after selecting a weapon, tab over to the right to get into the Gunsmith menu.
Just like normal, you can customize your weapon. In addition, you'll see the new Gunsmith Custom features once you select an individual attachment to equip.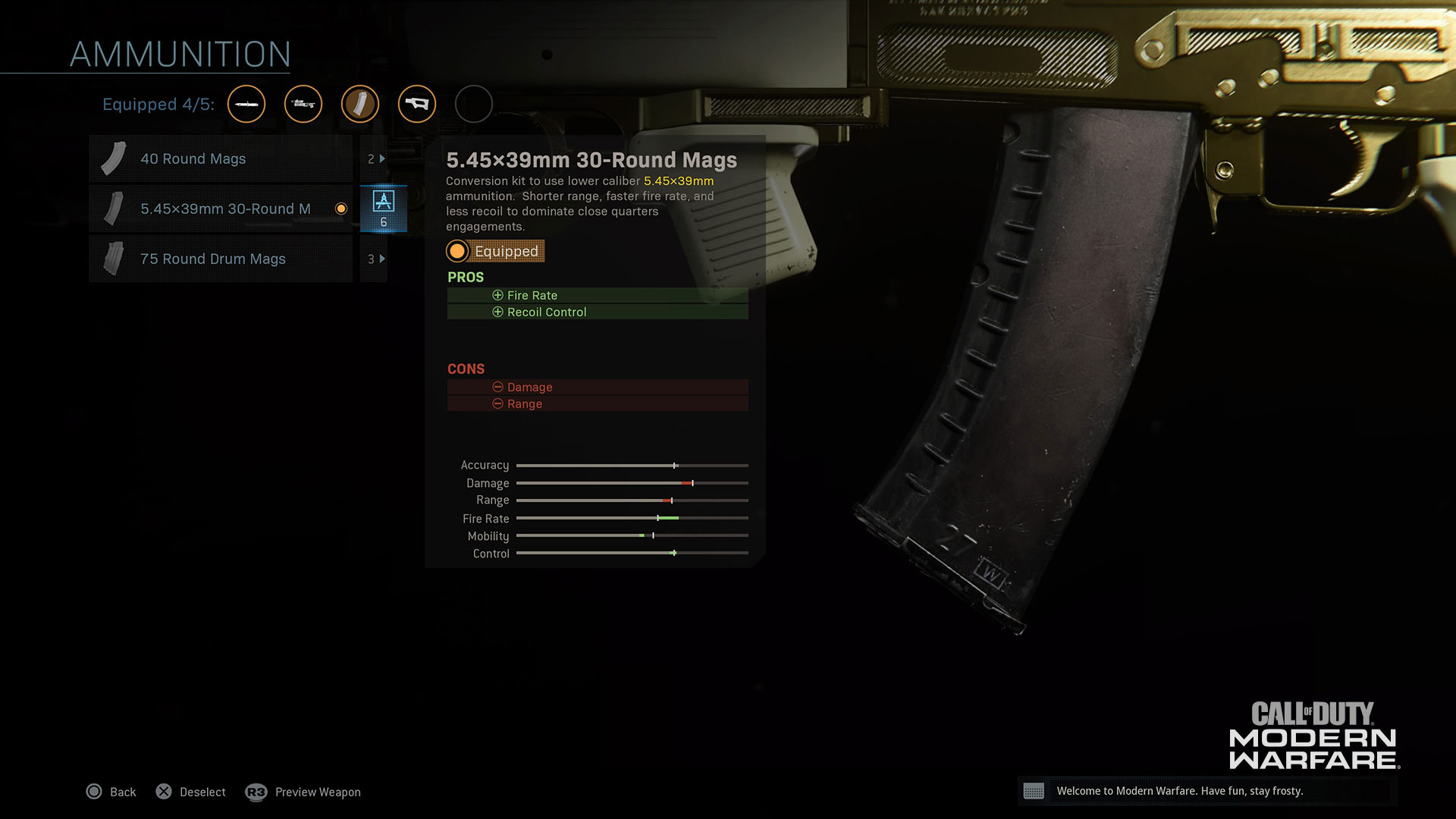 3. Select the Attachments 
After picking an attachment, you'll be able to see if you can customize its appearance (from your available blueprints) if it has a special icon next to it. Select the icon to access all the variants of that attachment that you have from weapon blueprints.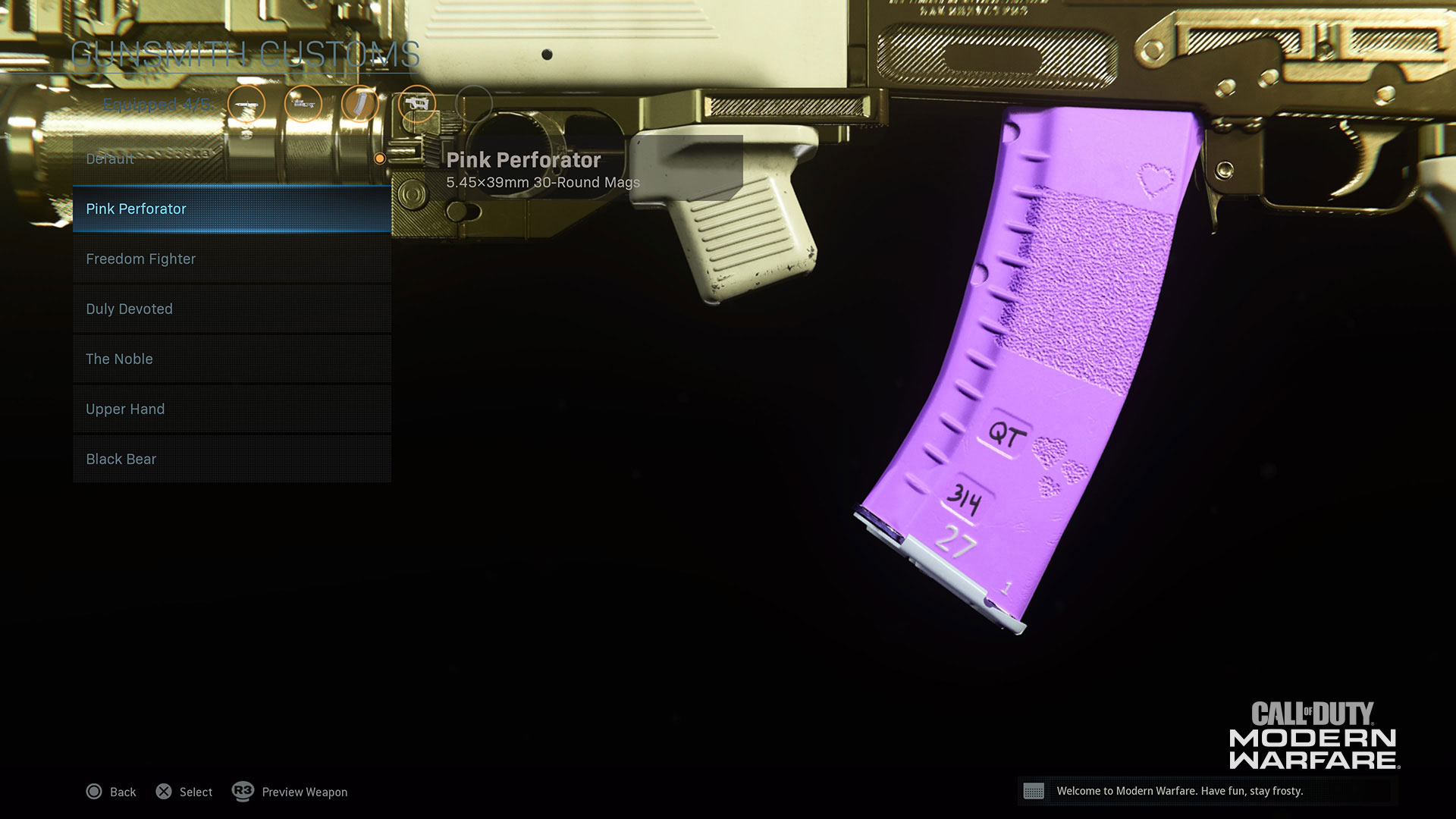 4. Customize Your Attachment
Once you select the icon, you'll be able to customize the attachment. The above menu screen shows a drop down list of different appearances of that specific attachment from unlocked blueprints.
If you have the version of a blueprint attachment unlocked, then you'll be able to equip it across any version of the weapon. For example, we had yet to unlock the 5.45x30mm 30-Round Mags on Assault Rifle Hotel but since we had a blueprint weapon that had that attachment, we're able to equip it, albeit with the appearance from that blueprint.
Also, a quick note on tracer and high-explosive rounds: if you want to see these special effects, you'll need to edit the base blueprint that has them.
For example: The Red Dwarf blueprint comes with red tracer rounds. If you want to use them, you must equip the Red Dwarf blueprint and edit the attachments on it, rather than directly edit the base weapon -  Handgun Delta  - or another blueprint and equip attachments from the Red Dwarf.
5. Finish and Name Your Blueprint Hybrid
Once you are happy with your creation, adding camos, a different reticle, a charm, or stickers on top of your hybrid attachments, you can save this weapon as a Custom Mod and name it whatever you want.
Those seeking uniformity may want to throw a camo on your final creation. Just know it will blend in to whatever hybrid blueprint you create.
Use these new Gunsmith Custom features and create the wackiest or coolest weapons you can – we'll keep an eye out in the community to see what awesome combinations are made with it.
And now, a look at some example hybrid blueprints that Infinity Ward and Activision have created in Gunsmith Customs:
The "Midas Touch"
The "Pest Repellant" 
The "Glitchy Corrupter"
The "Heroic Age"
The "Rainbow Warrior"
The "Unfinished Business"
We'll see you online. Stay frosty.
For more information and the latest intel on Warzone, visit www.callofduty.com and follow @CallofDuty on Twitter, Instagram, and Facebook. 
For more information and the latest intel on Call of Duty®: Modern Warfare®, check out: www.callofduty.com, www.youtube.com/callofduty and follow @InfinityWard and @CallofDuty on Twitter and Instagram and Facebook.