Only the strongest will survive.
Radioactive Agent, the seventh season for Call of Duty: Mobile, presents the Radiated Sector event, a limited time challenge that starts on Jun 18 PT until July 2 during which players fight to increase their Resistance Level and earn new rewards.
Read on for tips on how to get the most out of Radiated Sector, along with details and strategies for the new game mode at the center of the event: Attack of the Undead.
Survive and Thrive in Radiated Sector
In Radiated Sector, your primary goal is to increase your Resistance Level. As your Resistance Level rises, you will gain access to increasingly rare weapons and other rewards.
Increase your Resistance Level by administering Stim Shots. You earn a Stim Shot for every kill you get in Multiplayer and Battle Royale matches. At the end of the match, you will consume earned Stim Shots based on the amount of match time you have accumulated. The longer you play and the more kills you get, the more Stim Shots you can consume, raising your Resistance Level in the process.
There are ways to earn more than one Stim Shot per kill. You can earn double Stim Shots for getting kills in the new Tunisia Multiplayer map (see our Tunisia map overview), and for kills earned in the latest Multiplayer mode — Attack of the Undead. Plus, activate certain weapon sets in-game to increase the amount of stim shots earned by fifty percent!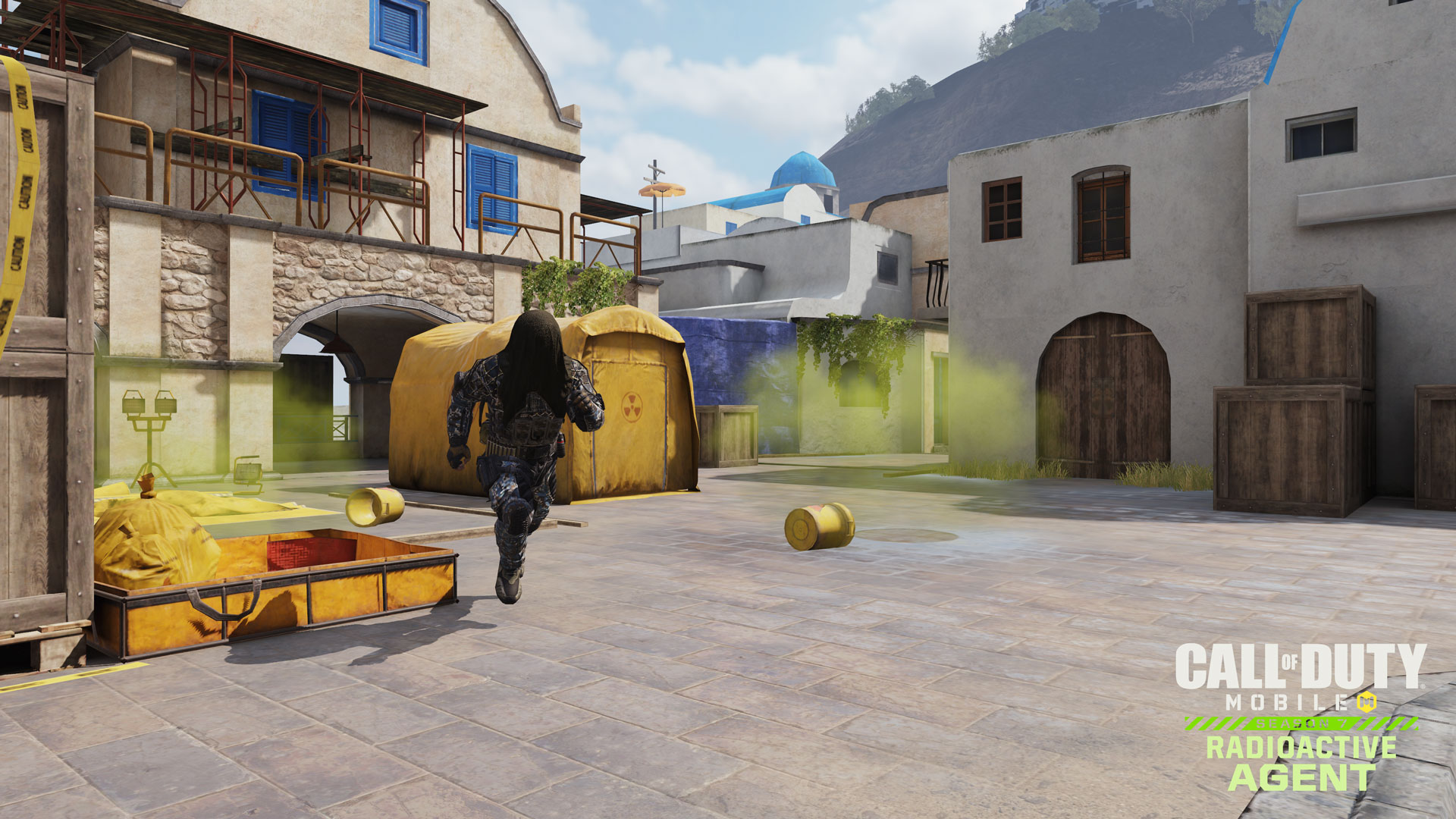 Rules of Engagement – Attack of the Undead
Maps/Teams/Loadouts:
· Attack of the Undead is available on Tunisia, Standoff, Crash, Raid, and Summit
· A full team of Survivors loads into the map. Following a ten second countdown, one randomly chosen Survivor is turned to the Undead side. The first Undead player is able to use their gun to get the first kill. Afterwards they'll attack others with a melee weapon. 
· Survivors select their preferred weapons from their Custom Loadouts at the start of the game, in addition to choosing between the Transform Shield and Sentry Gun Operator Skills. Survivors gain access to perks as they accumulate kills against the Undead. 
· Undead players are given a melee weapon and an 'Operator Skill' that when activated increases movement speed. 
Your Mission:
· As a Survivor, your mission is to eliminate Undead players and stay alive until the match timer runs out.
· If you are killed by an Undead player (or randomly assigned as the first Undead player), your mission changes — now you must do everything in your power to hunt down the remaining Survivors and turn them to your side before the match timer runs out.
Your Goal:
· To be the player with the most kills wins, including kills earned as a Survivor and as the Undead. More kills = More Stim Shots earned.
· Every kill in Attack of the Undead earns double Stim Shots, whether those kills are earned as a Survivor or as the Undead.
The match can end in one of two ways, when all Survivors have fallen to the Undead (Undead team wins), or when the match timer runs out (Survivors win).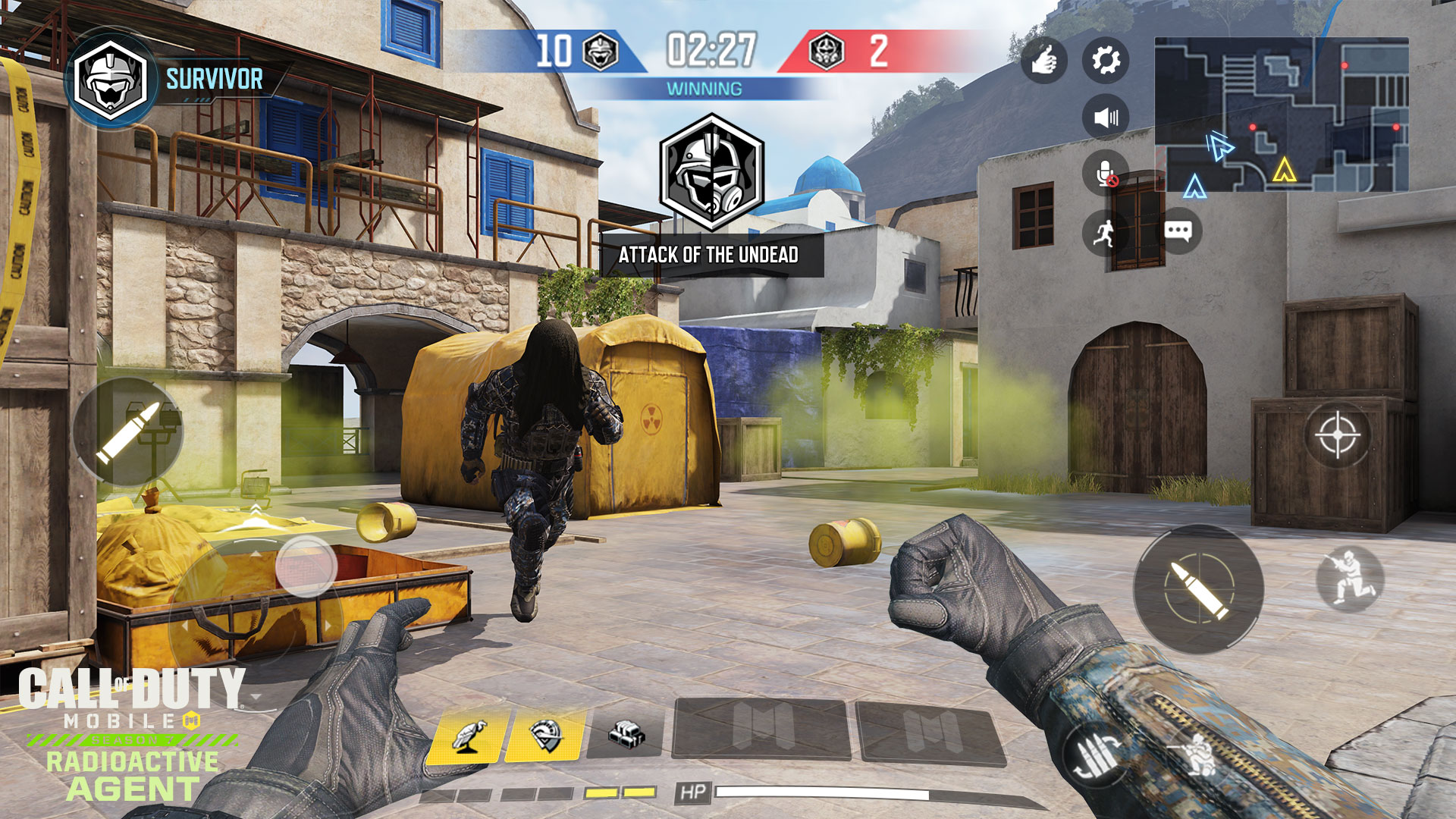 Top 5 Tips for Attack of the Undead
1. Make Space. Move away from the other Survivors during the initial countdown. You never know who will be assigned as the first Undead player. You don't want to be caught next to the one who turns.
2. Choose Your Operator Skill Wisely. The Sentry Gun is certainly a good offensive tool against the Undead, but don't neglect the Transform Shield's ability to slow down the horde when you most need it. Even better, pair up with another Survivor and use the two together.  
3. Bait and Kill. As the Undead, you need to use every tool at your disposal. Weave in and out of view and take out Survivors foolish enough to come after you. And if there's a Survivor focused on another Undead player, activate your 'Operator Skill' and rush in for the kill.
4. Strength in Numbers. If the Survivors are huddled up in a defensive position, it's time to overwhelm them with numbers. Gather a group of Undead companions and go for the kill together. Once they're forced to reload, it's all over. 
5. Competitive Cooperation. The better you work with your teammates, whether as a Survivor or the Undead, the better your chances are to win the match. Don't forget, however, that the real rewards goes to the player who gets the most kills. Work together but do what you can to get in those killing blows.
See you online, soldier.
For the latest intel, be sure to visit the Call of Duty: Mobile website. Be sure to follow Call of Duty: Mobile on Twitter @PlayCODMobile, Facebook @callofdutymobile, and Instagram @callofdutymobile. Also check out www.callofduty.com, www.youtube.com/callofduty, and follow @CallofDuty on Twitter, Instagram and Facebook.
© 2020 Activision Publishing, Inc. Activision, Call of Duty, Call of Duty: Black Ops and Call of Duty: Modern Warfare are trademarks of Activision Publishing, Inc. All other trademarks and trade names are the properties of their respective owners.
For more information on Activision games, follow @Activision on Twitter, Facebook, and Instagram.