The Lead: Modern Warfare®
Experience Modern Warfare Multiplayer free for all, as the Free Access Multiplayer Extended Weekend continues until August 12 at 10AM PT, get back to the basics in the Barebones moshpit, fight with your trio in 3v3 Gunfight blueprints, and get close quarters combat in the popular 24/7 Shoot the Ship playlist.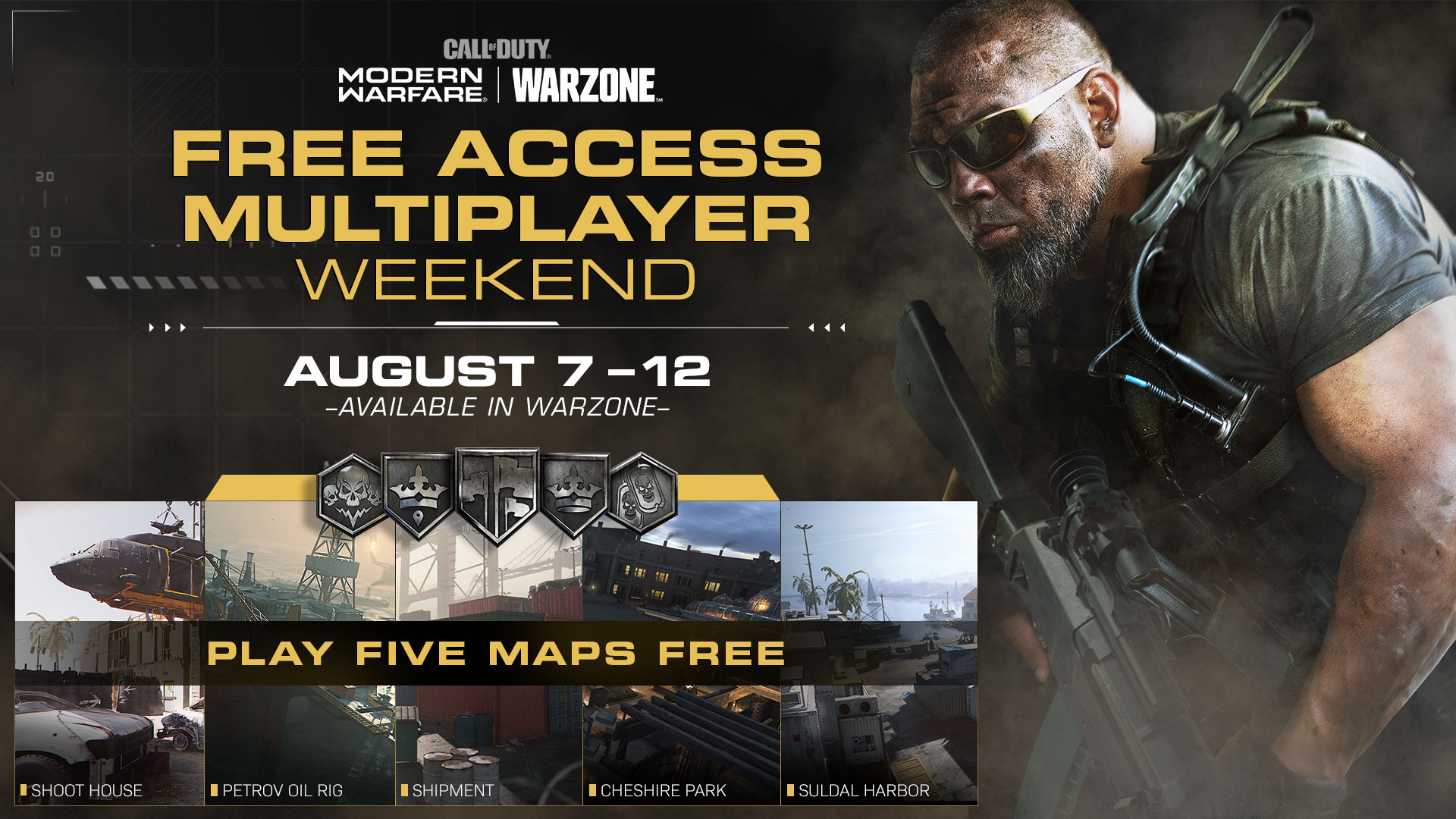 Haven't had a chance to experience MW Multiplayer yet? The first weekend of Season Five keeps on giving as Free Access Multiplayer continues. Battle on the latest maps and some community favorites across a mix of modes in the free access Multiplayer playlist. On August 11, the playlist will update to Shoot the Ship – a double dose of close quarters on Shoot House and Shipment.  Check out our blog for tips from transitioning your Warzone game to Multiplayer.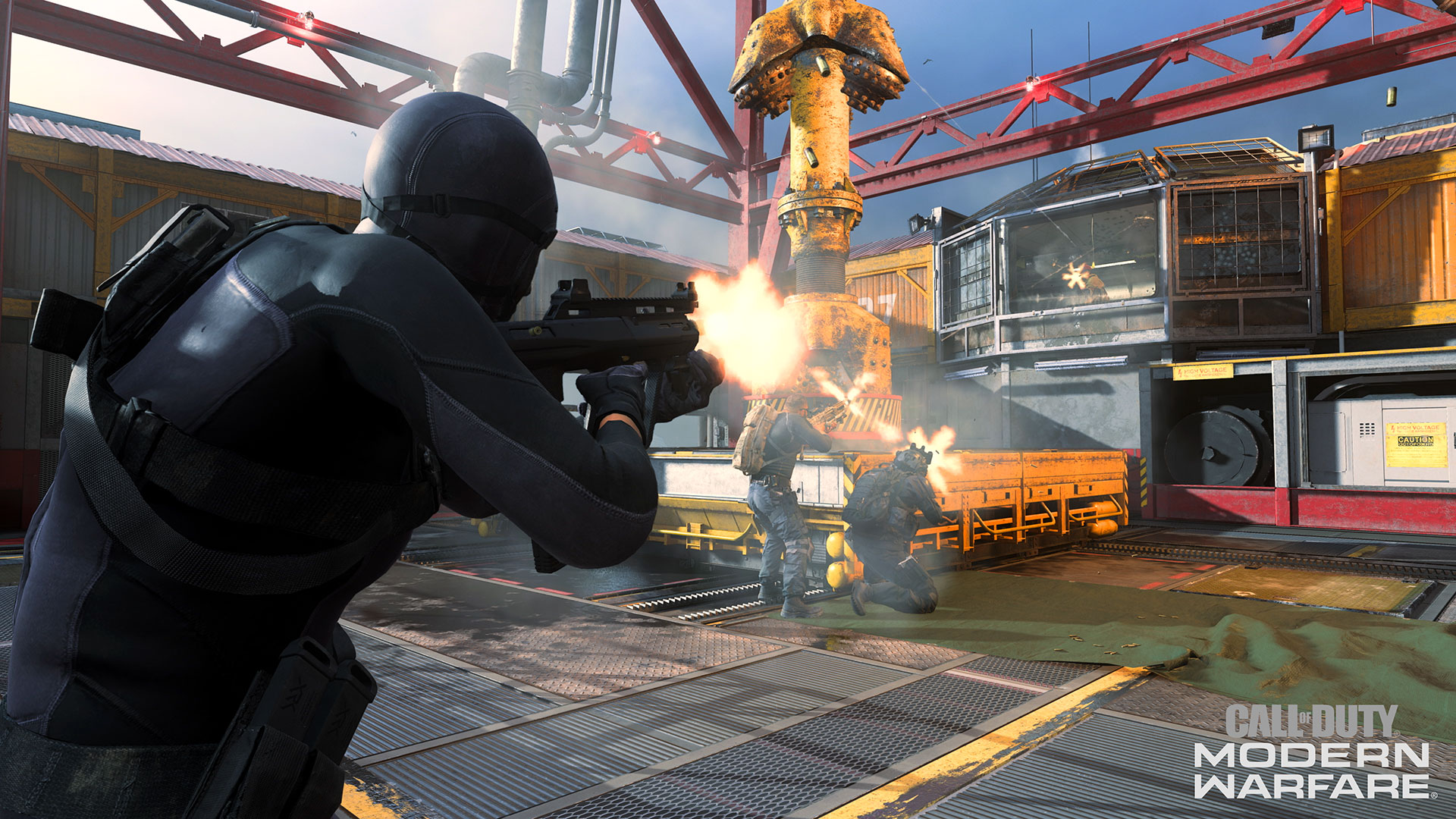 Bare Bones strips away any of the add-ons and leaves you with signature Call of Duty combat in its purest form. No Killstreaks, no Field Upgrades, and no perks – just an Operator and their weapon. Choose your armaments wisely in this game mode mosh pit and rely on strategy, tactics, and gunplay to best your opponent.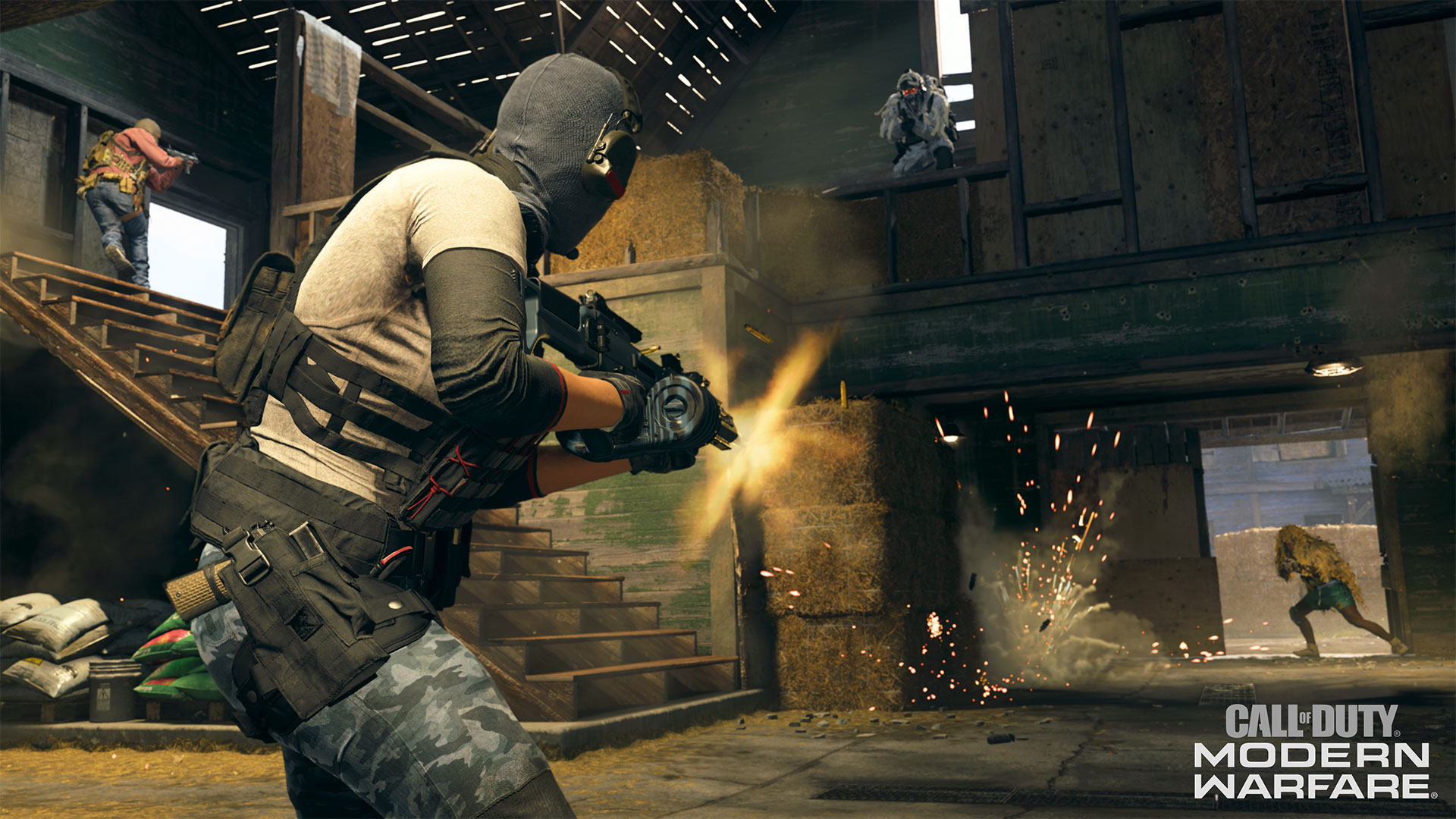 Want to try out some blueprints before you add them to your Multiplayer or Warzone Loadouts? Grab your mates and play 3v3 Gunfight Blueprints to test out the tactics you can utilize with these weapons. Take advantage of the smaller playspace and be careful when you go for the Overtime Flag.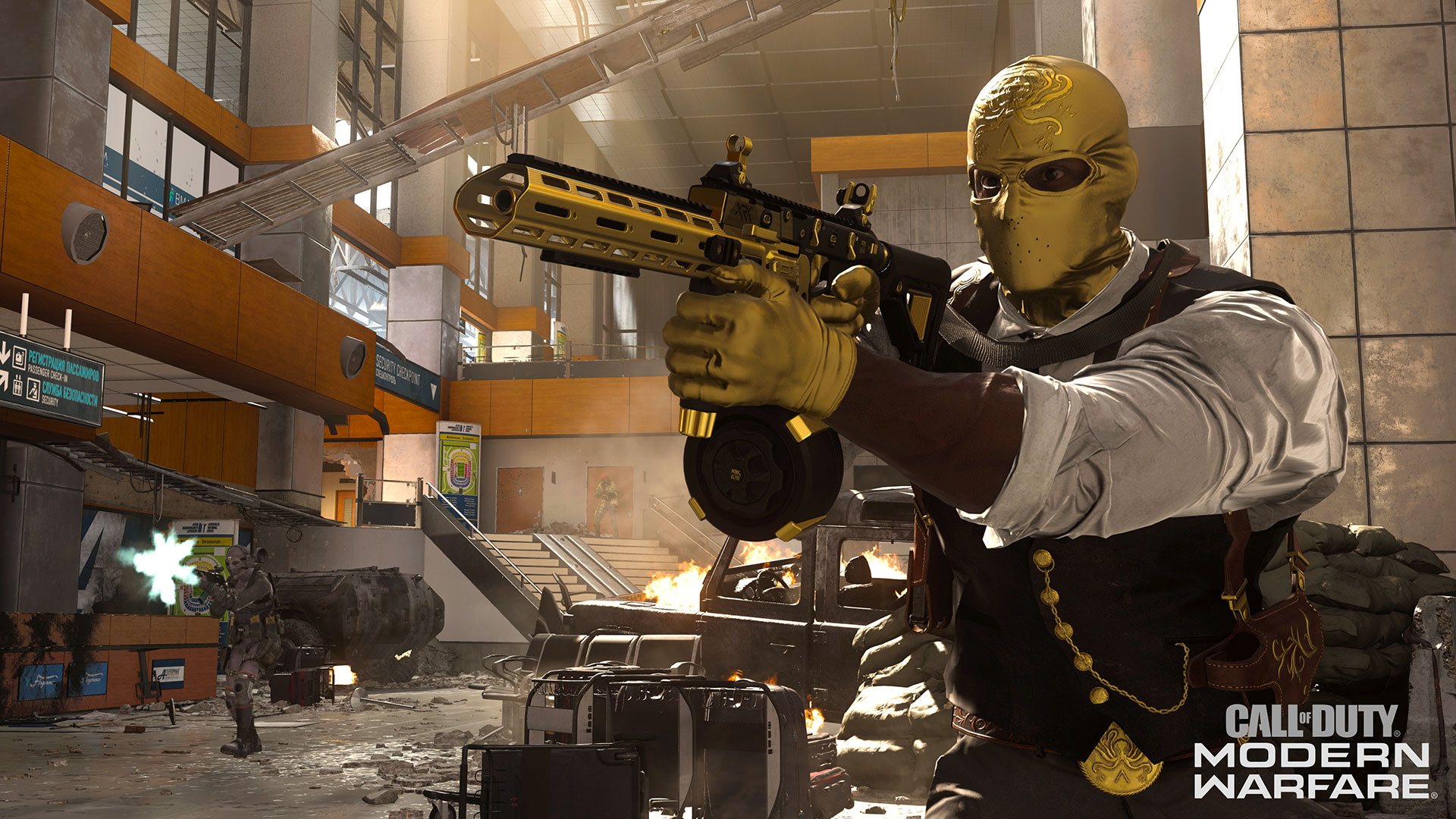 Get a fearsome gold look in the 'Executive Armorer' bundle for Mace. Don the suit of gold and jump into action with two Legendary blueprints: Mother Lode and Royal Coffer (shown above) with gold tracer fire. Also, included in the bundle the Golden Hew melee hatchet, charm, sticker, and a voice quip.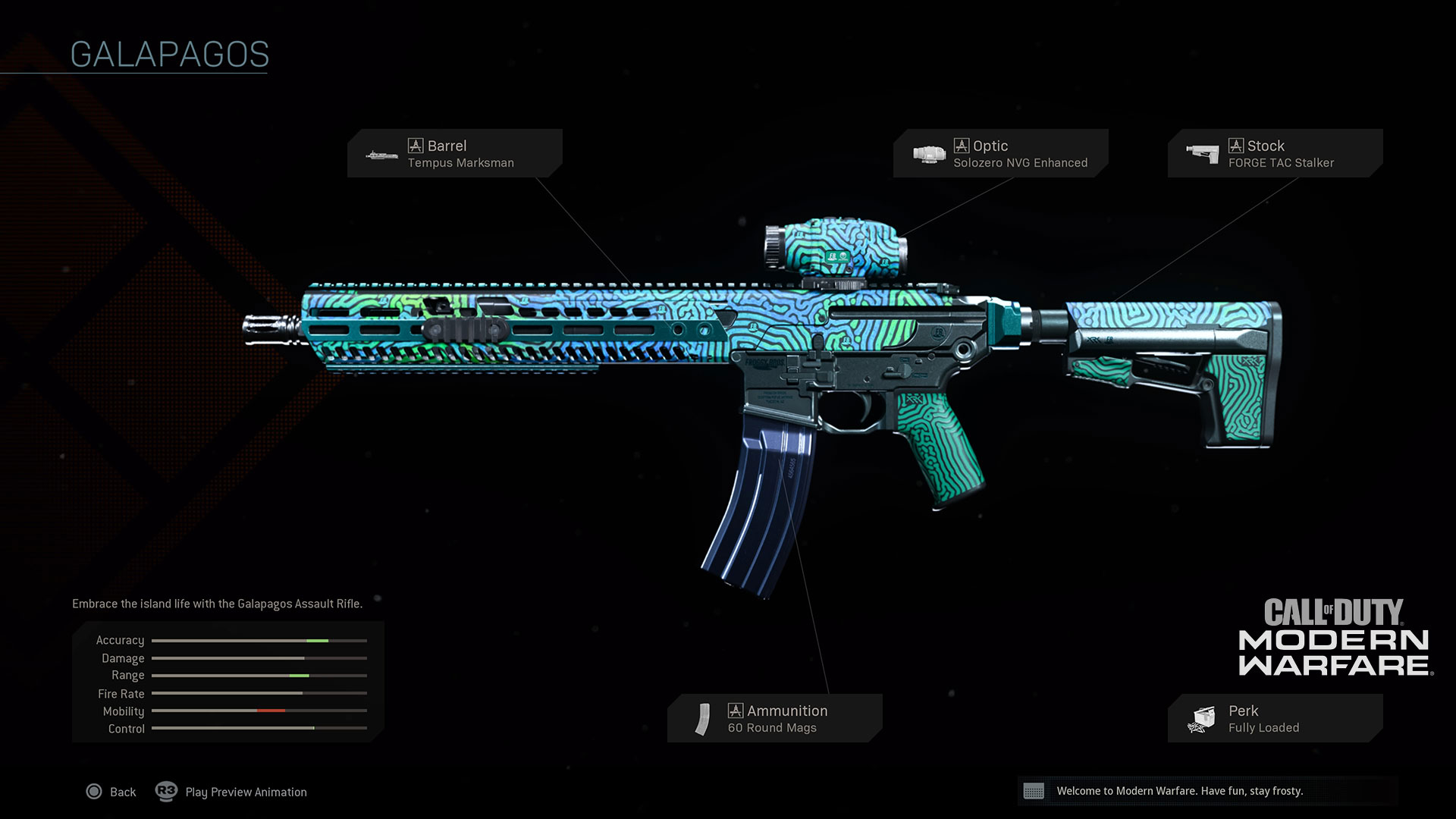 Go wild with the 'Poison Dart' weapon blueprint bundle featuring the Galapagos and the Anole. Both weapons focus on dart-like control and accuracy, so you can hit the bullseye of your target. The bundle also includes a calling card and animated emblem.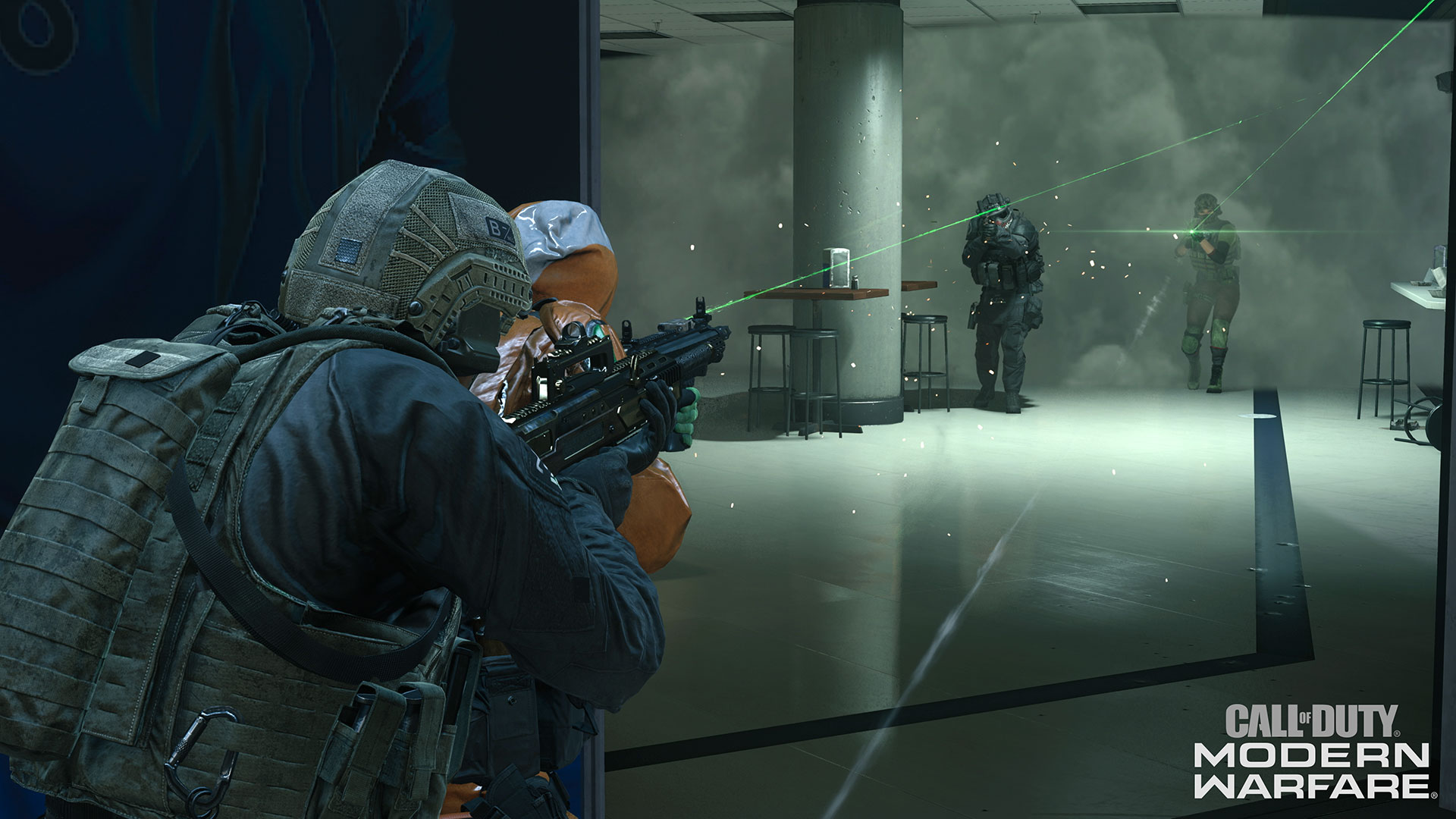 Mini-Royale – fast, chaotic and tight knit combat is available this week in Warzone. Communication and weapon versatility are key to this frenetic mode that captures the spirit of the final minutes of a Battle Royale match. Also, players can battle in BR Solos Stimulus (auto-redeployment if players carry a certain amount of Cash at elimination), Duos, Trios, Quads, and Plunder Quads.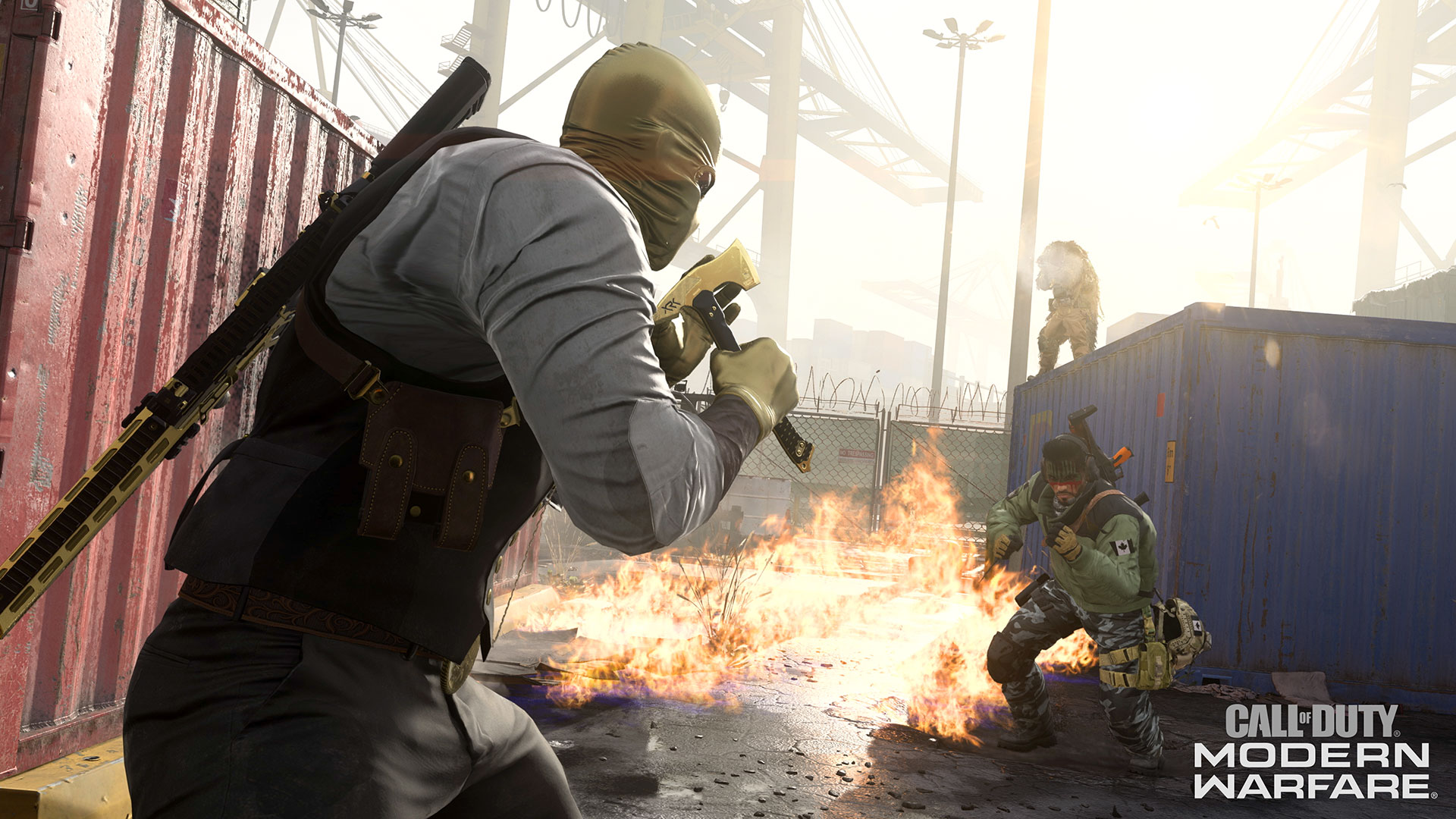 In Multiplayer, Hardcore enthusiast can get a double dose of deathmatch gameplay in the Hardcore TDM and Kill Confirmed playlist or revel in the fan-favorites and fast-paced nature of 24/7 Shoot the Ship.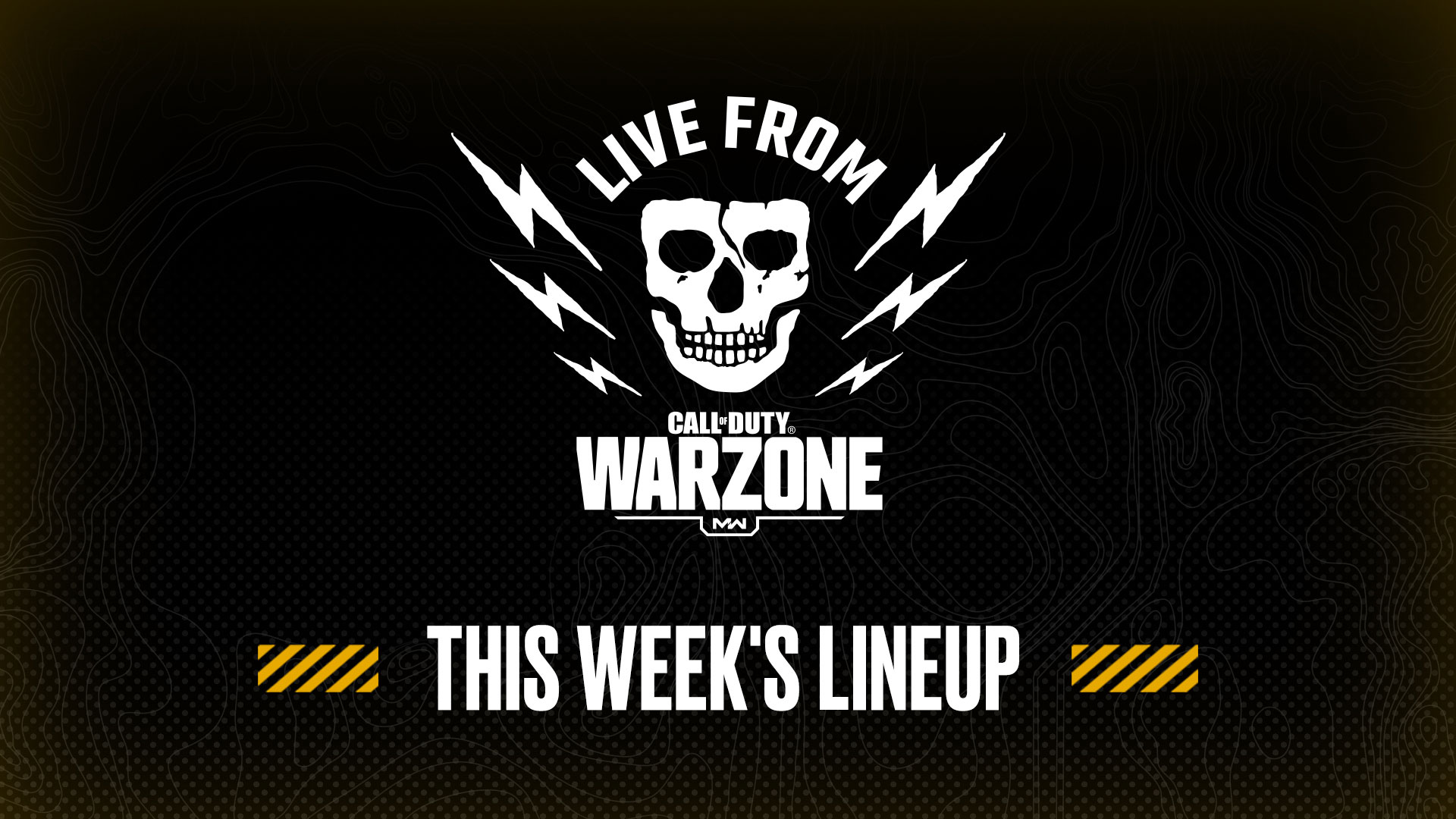 #LiveFromWarzone
Last week, the Toronto Ultra tournament kicked off Season Five with a bang, and the action continues this week streaming #LiveFromWarzone.
Start the week off right with Twitch Rivals. The qualifiers start today then you'll be able to watch streamers and pros every day this week until the Twitch Rivals North American Finals on August 12 and the Twitch Rivals EU Finals on August 13.
Plus, if you're watching Warzone this week on Twitch, see if there are some rewards you can earn on the Games Blog later this week. 
Call of Duty®: Mobile
Get ready for a new feature in Call of Duty: Mobile – Gunsmith and battle on the dense map of Shipment 1944 coming this week with Season 9 of Call of Duty: Mobile.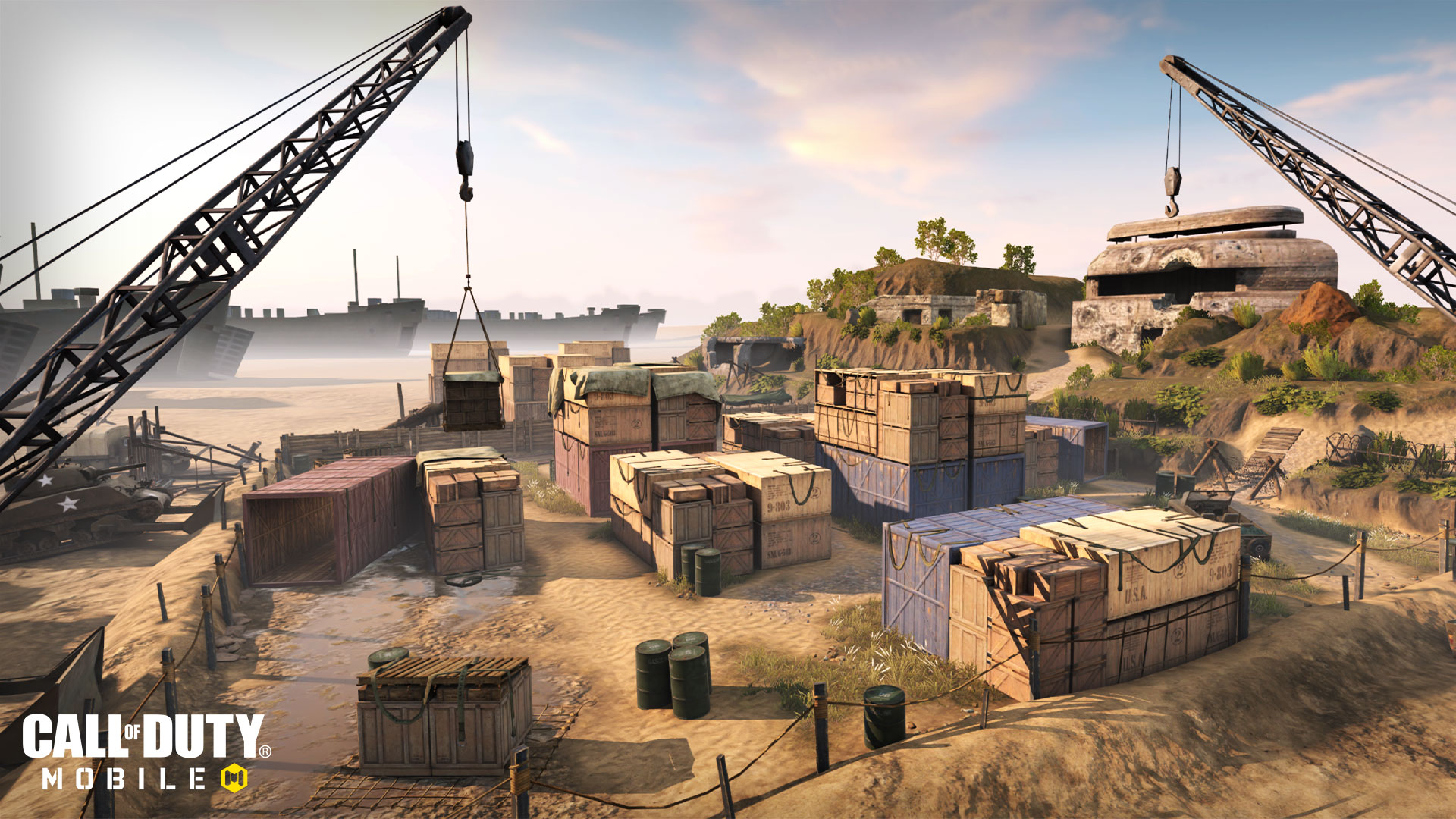 Non-stop combat, frenetic fast-paced action, and the potential for engagements at every turn:  This is Shipment 1944. A classic close-quarters map that's been featured in multiple Call of Duty games. Get tips and a complete overview of Shipment 1944 on the Games Blog to be ready for the action when it comes to Call of Duty: Mobile.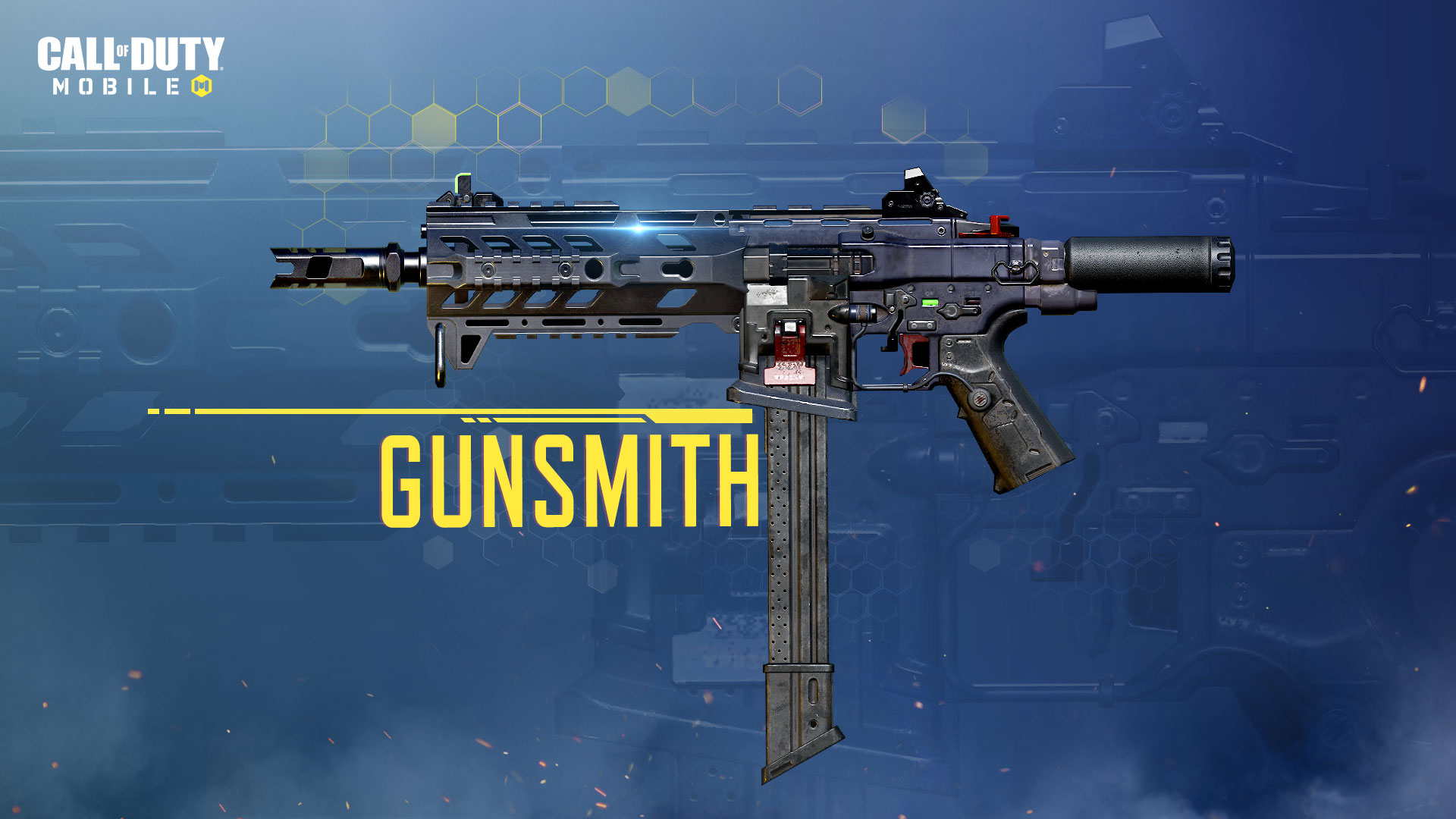 The ultimate weapon customization tool arrives in Call of Duty: Mobile. Engineer and customize your weapons with up to NINE attachments and FOUR cosmetic attachments to give your weapon a distinct style. The introduction of Gunsmith brings over 50 new attachments, 20 new reticles, and 60 weapon levels. So be ready to start creating with Gunsmith and learn more on this awesome featuring coming to Mobile on the Games blog this week.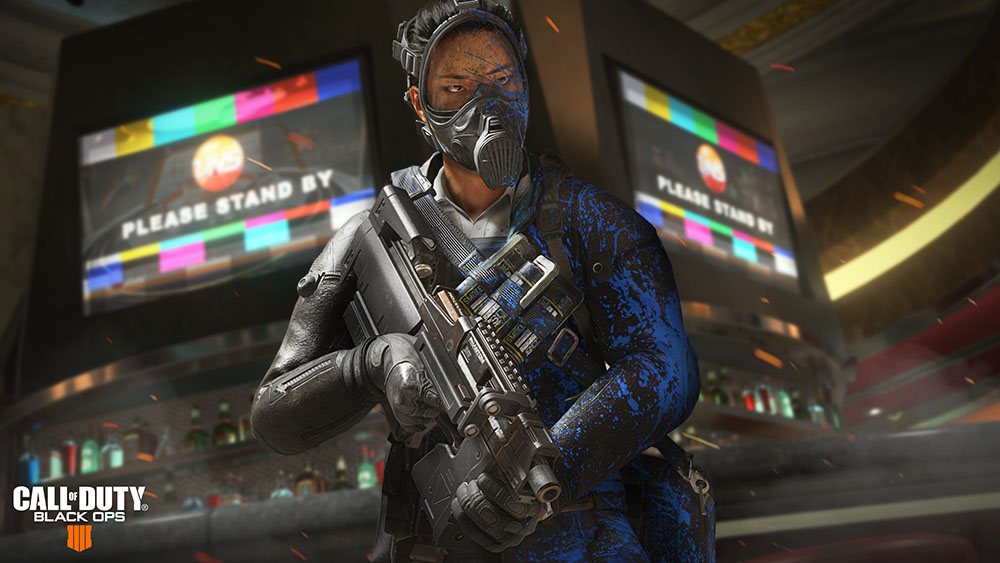 Around the Franchise: Black Ops 4
Ready for an extended weekend of Double XP and Double Weapon XP? Starting on August 13 at 10AM PT, earn twice the XP rewards in Multiplayer and Zombies through August 18 at 10AM PT. Plus, players can earn Double XP this week in Hardcore Barebones Moshpit. Here's a look at all of the Featured Playlists starting on August 11:
·      Multiplayer – 2XP Hardcore Barebones Moshpit, Nuketown, Barebones Moshpit, Bolt-Action Barebones Moshpit, Mercenary Deathmatch Moshpit
·      Blackout – Hot and Heavy (Hot Pursuit and Heavy Metal Heroes), Alcatraz Portals Quads, Quads, Duos, Solos
·      Zombies – Ancient Evil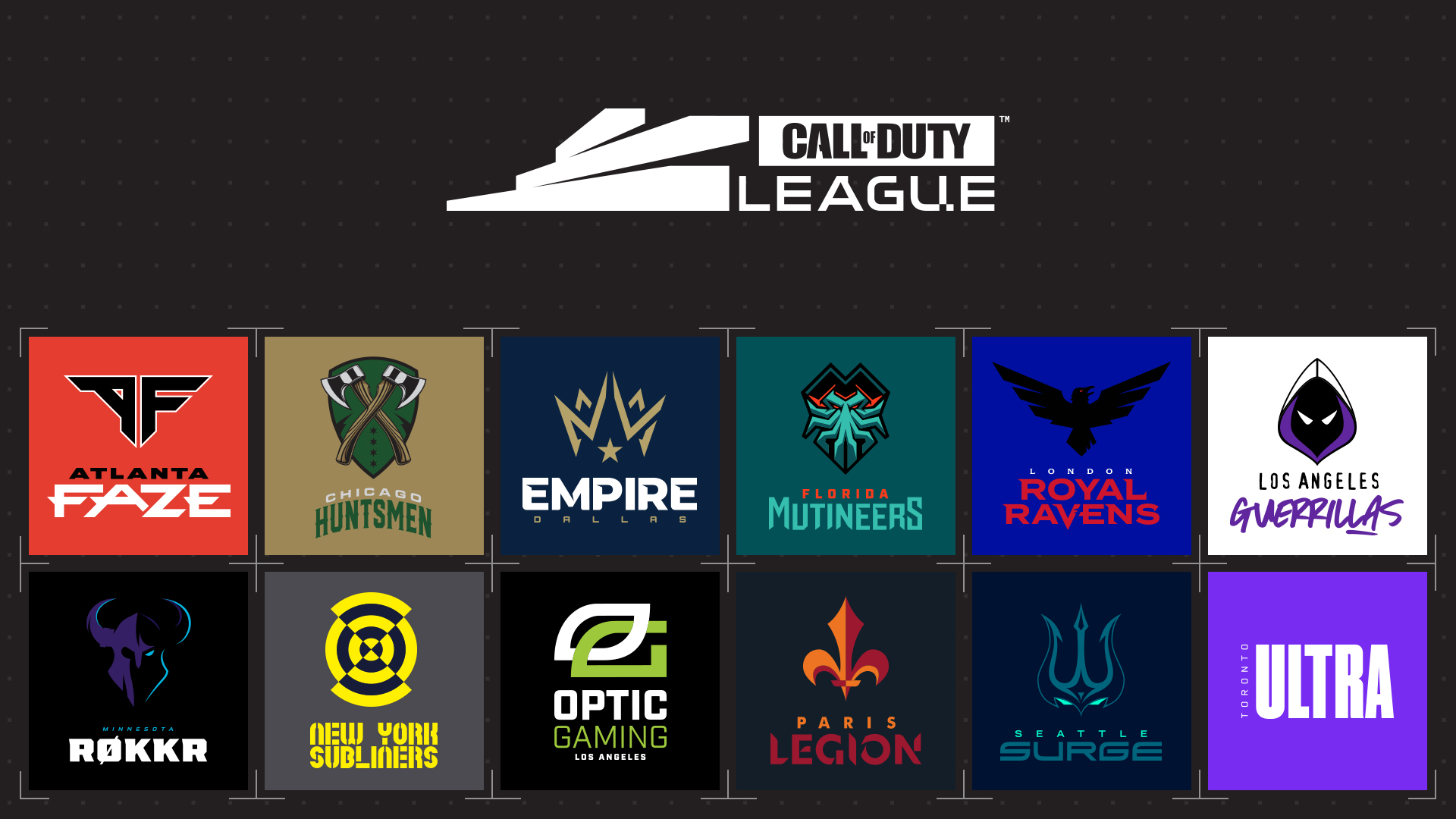 Call of Duty League™
Think you know which team will win the 2020 Call of Duty League Championship? Submit your bracket today for a chance to win $100,000! Go here to create your bracket and view the official rules here.
The Playoffs start on August 19 and culminate in Championship Weekend on August 29-30, where we'll crown an inaugural-season champion. Get ready for the postseason with previews, predictions, features, and other cool content on the Call of Duty League's website, YouTube, Twitter, and Instagram. 
Visit the Games Blog to get in-depth insight on Call of Duty: Mobile's Gunsmith, a complete overview of Suldal Harbor, and best the battle of the train in our Warzone Zone Mastery series article – Train and Train Station. 
We'll see you online. 
For more information and the latest intel on Call of Duty®: Modern Warfare®, check out: www.callofduty.com, www.youtube.com/callofduty and follow @InfinityWard and @CallofDuty on Twitter and Instagram and Facebook.
For more information and the latest intel on Warzone, visit www.callofduty.com/warzone and follow @CallofDuty on Twitter, Instagram, and Facebook. 
For the latest intel, be sure to visit the Call of Duty: Mobile website. Be sure to follow Call of Duty: Mobile on Twitter @PlayCODMobile, Facebook @callofdutymobile, and Instagram @callofdutymobile.
For more intel about Call of Duty: Black Ops 4, be sure to visit CallofDuty.com/blackops4 and follow @CallofDuty and @Treyarch on Twitter.
© 2019-2020 Activision Publishing, Inc. CALL OF DUTY, MODERN WARFARE, WARZONE, CALL OF DUTY WARZONE, CALL OF DUTY BLACK OPS, CALL OF DUTY LEAGUE, the CALL OF DUTY LEAGUE logo and CALL OF DUTY CHALLENGERS are trademarks of Activision Publishing, Inc.  The Call of Duty League team names, logos and other team trademarks are the properties of their respective owners.
For more information on Activision games, follow @Activision on Twitter, Facebook, and Instagram.