Operation: Rank Up Report #0010
Day 70 – 10:47:23 PST
Somewhere in California
AGB – Lead Writer
We are one week into the new year, and if you've already broken your resolution, you're not alone (curse you, abnormally long line at the squat machine). 
Either way, I hope the holiday break and the first week of 2020 has treated you well. Maybe you picked up a few bundles, like the latest Operator, Nikto, or spent the past two weeks ranking up like crazy. I know I have; and all that time playing Modern Warfare® also allowed me to get to Tier 100 of the Battle Pass.
Along with netting some sweet watches, charms, outfits, Operator missions, and other cool cosmetics for my profile, I earned a ton of weapon blueprints on my road to Tier 100, including the Holger-26 'Gilded' (Tier 85) and the RAM-7 'Corrupter' (Tier 99) blueprints.
Because I'm ranking up and getting gold on all weapons in order – in other words, I started with the weapons that were in the game at launch – I held off on playing with the Holger-26 and RAM-7 until the new year. However, once I unlocked those two blueprints, I dove headfirst into using both new weapons in my loadouts and fell in love with both blueprints.
Both the Holger-26 and RAM-7 are two hybrid weapons that get more interesting with more attachments unlocked, so having a five attachment blueprint out of the gate when levelling up made me appreciate them that much more.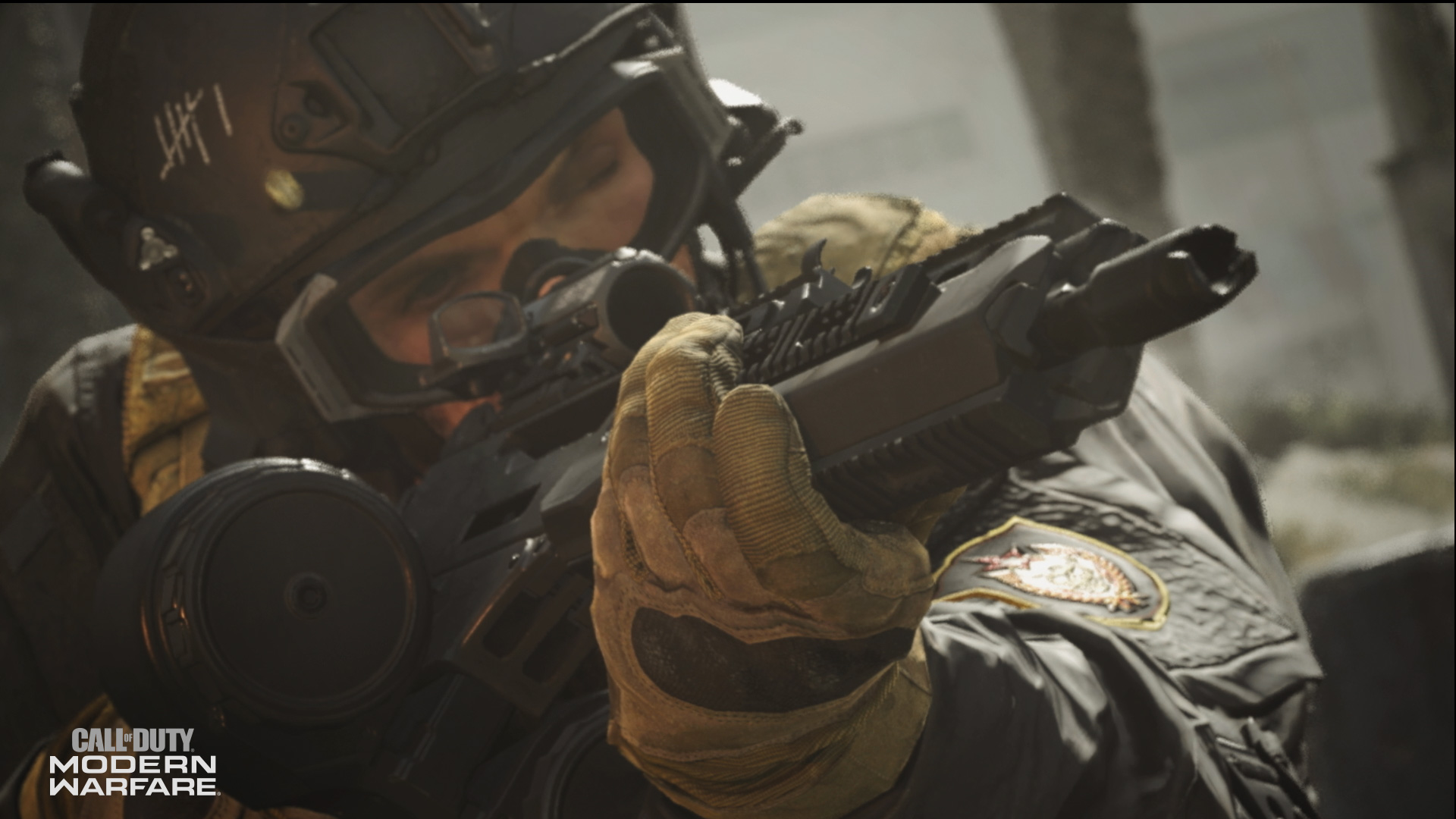 The Holger-26, as I wrote in the Games Blog's first Weapon Detail for Modern Warfare, is a cross between a light machine gun and assault rifle. Its 'Gilded' blueprint thrusts it fully into an assault rifle category. I haven't spent too much time playing with LMGs, so I felt right at home.
For that reason, it was easier for me to complete two Officer Rank Challenges that revolved around using LMGs (getting 30 headshots and 35 kills with weapons in that category), netting me two ribbons to kick off 2020.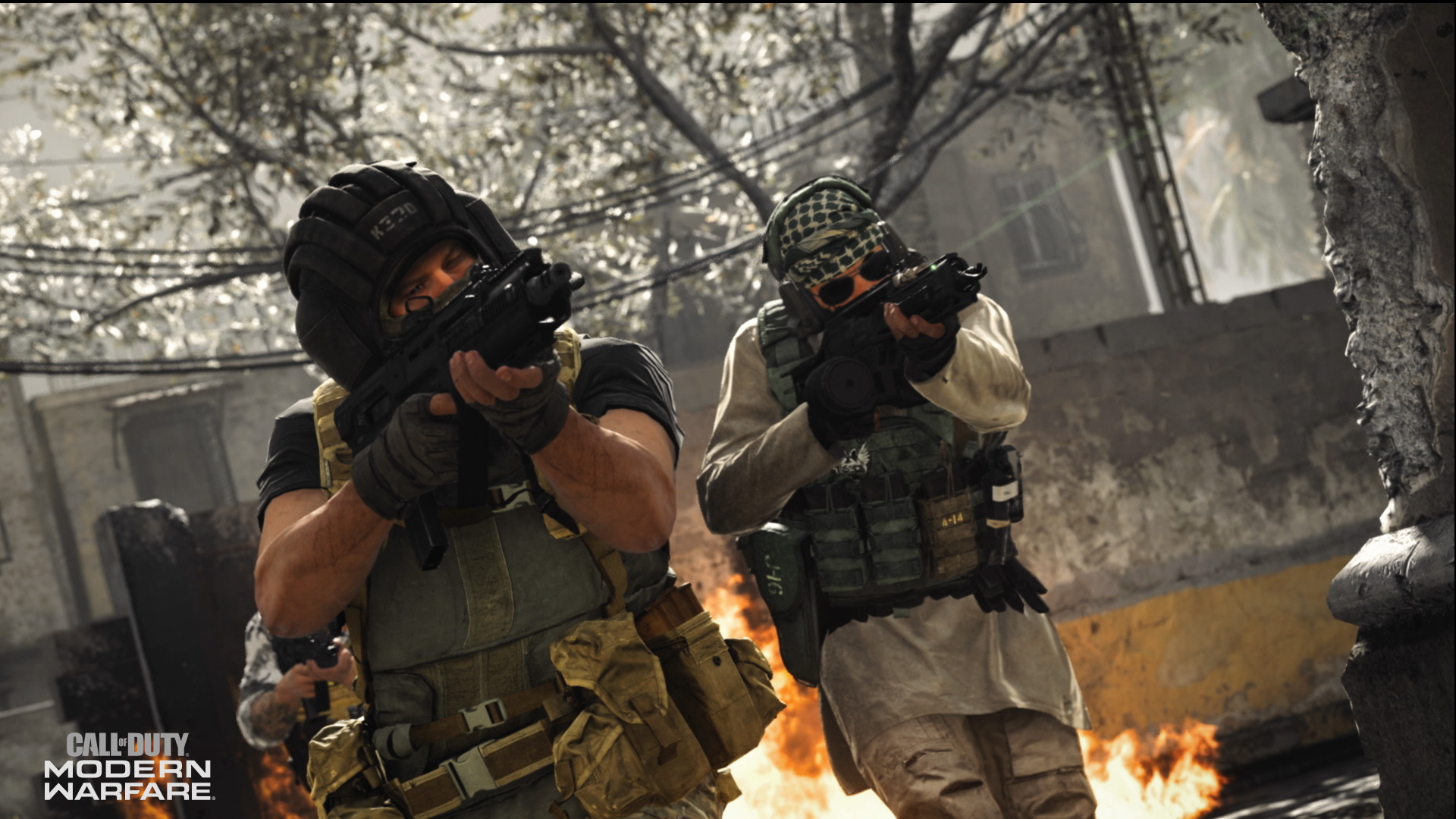 As for the RAM-7, which I reviewed as a hybrid between an assault rifle and submachine gun, its 'Corrupter' blueprint felt like a great starting point for my preferred way of kitting an assault rifle. 
With two attachments that cut down aim down sight time – the XRK Close Quarters Stock and Tac Laser – coupled with the FORGE TAC Eclipse barrel that extends its range, this version of the weapon felt great in most of my engagements. If you haven't played with the RAM-7 or Holger-26 yet, or tested them out only initially, I'd recommend getting those blueprints and picking them back up again.
Speaking of new blueprints, I also found a pretty cool bundle called the Urban Avenger in the Store, which features the 'Patchwork' assault rifle. This weapon seems awesome for Ground War, as its Sniper Scope pairs well with multiple attachments that help recoil control and aim stability.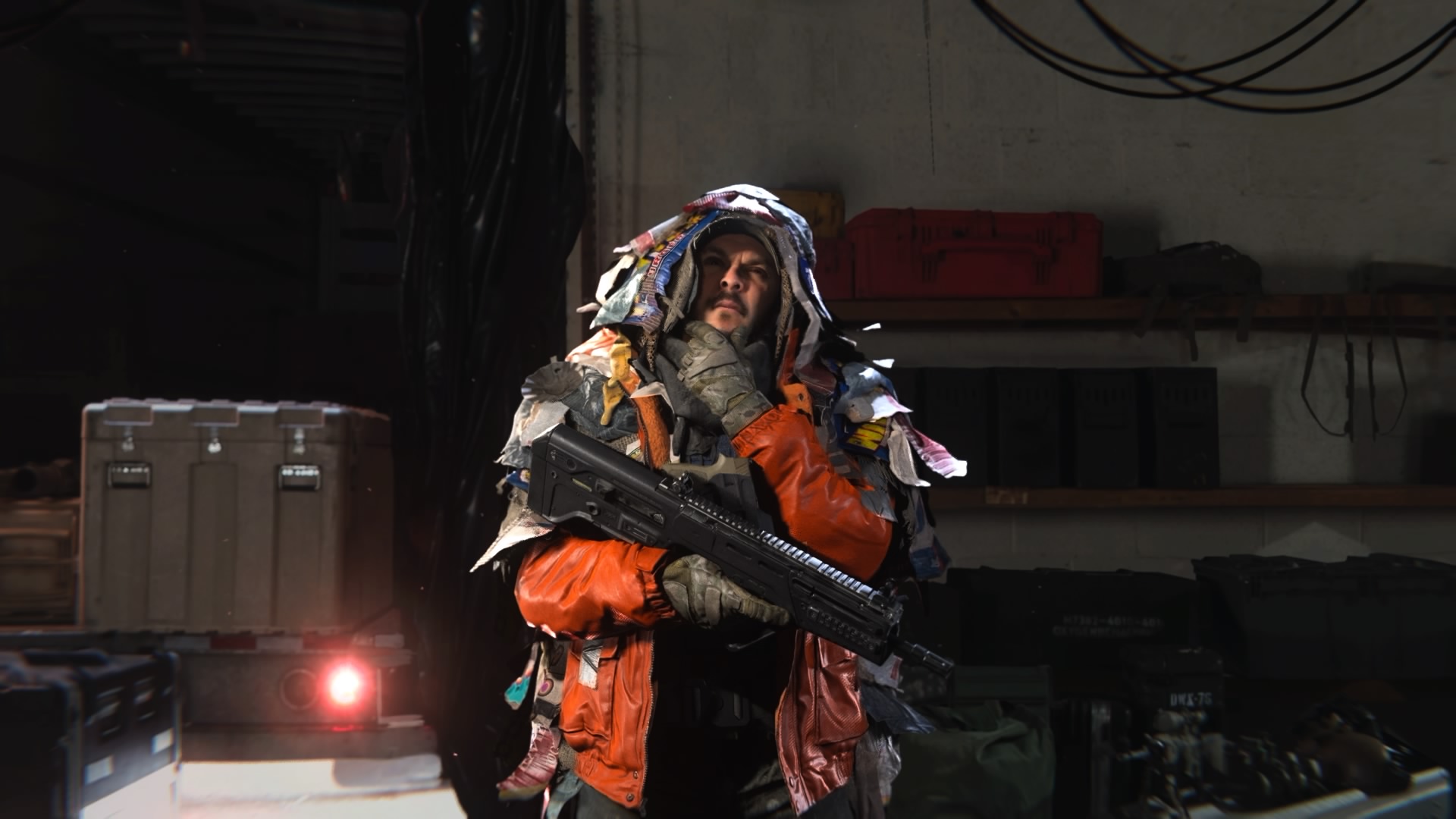 The coolest part of this bundle, though, is the new skin for Golem: his 'Junk Pile' skin turns him into a true Urban Avenger, as he is covered with trash to blend in with his surroundings.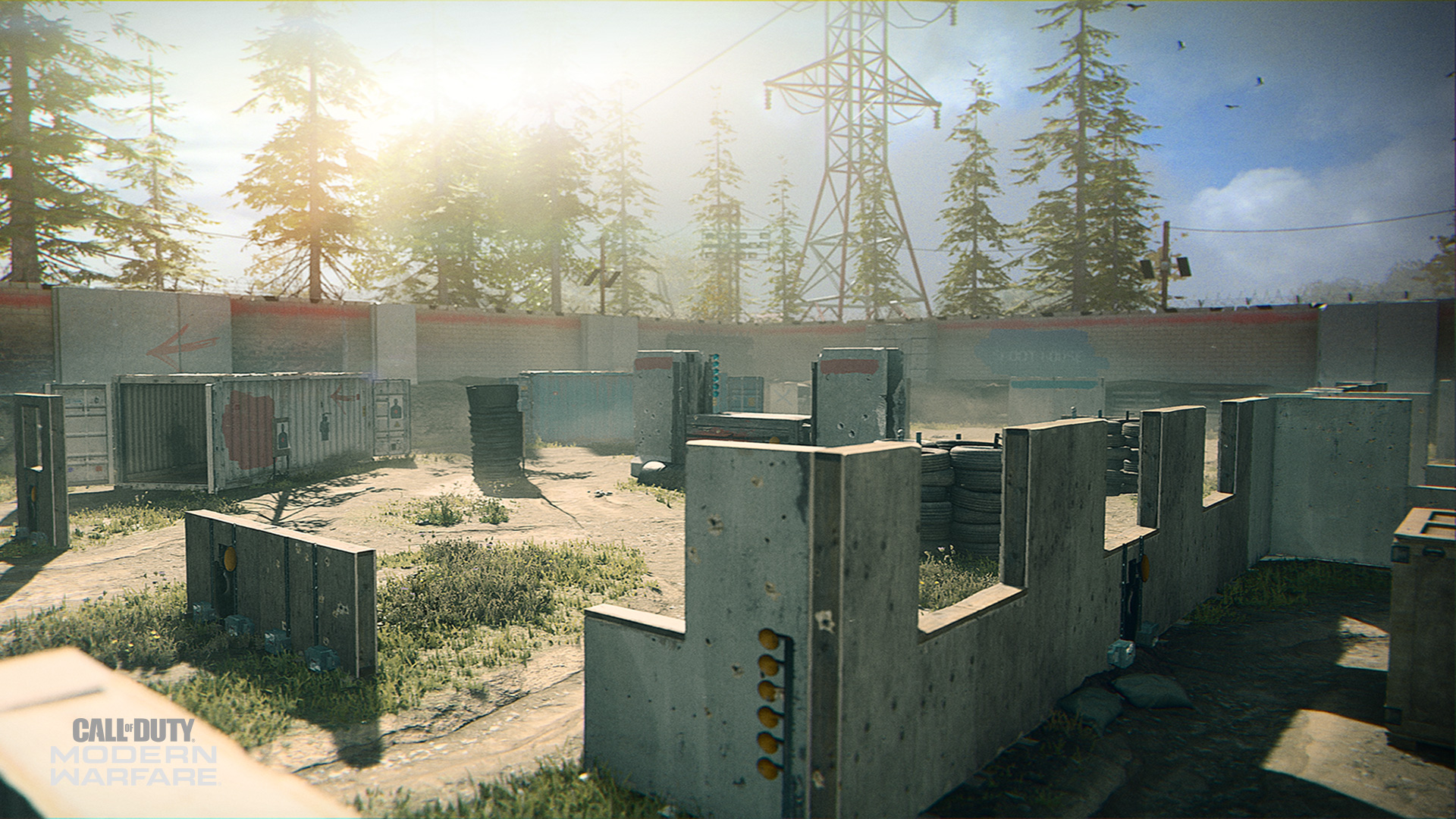 When I wasn't trying new blueprints in core modes, I spent plenty of time mastering the new Trials. Modern Warfarenow allows you to play any Trialin any order – provided you have the tickets to play – so I played all of the new ones that came with Season One over the past few weeks.
This new batch of Trialsis a trio of challenges that are easy to pick up, difficult to master, and fun throughout. From a Shooting Range on Speedball to donning the Juggernaut suit in Heavily Armed and performing some Risky Parkour, these trials offered a unique change of pace from traditional Multiplayer gameplay. I highly recommend checking them out if you haven't already, especially because each three-star ranking awards a 10,000 XP bonus, which can be doubled with an XP token!
Finally, since this is the first Rank Up Report of the new year – nay, the newdecade– I want to present some alternative new year's resolutions for you: some Call of Dutyresolutions!  If you're looking for a new way to play Modern Warfare, or just want to improve as a player or teammate, then take these tips as ways to tackle the game in the new year. 
·      Complete the Campaign... Seriously; if you haven't done this already, you're missing out on an award-winning single-player game and some awesome rewards for Multiplayer and Special Ops. And, if you already beat the Campaign, might I suggest trying it on Realism? Check out my experience with it here, and give yourself a true challenge to ring in 2020.
·      Be a Completionist. Finishing everything in Modern Warfarerequires more than only playing with two or three weapons on a handful of playlists. Whether it's going for Damascus Camo, completing every Officer Rank Challenge and Mission Set, or unlocking each and every weapon blueprint, try stepping out of your comfort zone this new year and become a completionist. Who knows? Maybe you'll find a new favorite weapon or game mode along the way!
·      Slide Back Into Special Ops.Since launch, Infinity Ward has added several new Operations and Classic Special Ops experiences to Special Ops, with the latter awarding cosmetic items and even weapon blueprints for earning stars online. If you haven't jumped back into it yet, grab a few friends and see what you've been missing, especially before Season Two begins!
·      Become a Better Teammate. Let's face it: it's easy to play selfishly, but you'll earn more friends – and XP – by playing for your team. Whether it's making a point to play objectives intelligently or shooting enemy killstreaks out of the sky, try incorporating more selfless strategies during the new year. Your teammates, and the greater Call of Duty community, will thank you.
·      Introduce a Friend to Modern Warfare. You probably know of a few people in your friend group that haven't experienced Modern Warfare– or even a Call of Dutygame – yet. To be frank, I wouldn't be writing this article without meeting some amazing friends in the Call of Dutycommunity who taught me how awesome the greater community can be. Consider picking this game up for a friend as a post-holiday gift and start planning some weekend Multiplayer and Special Ops sessions throughout the new year!
I'll see you online. Stay frosty.
For more information and the latest intel on Call of Duty®: Modern Warfare®, check out: www.callofduty.com, www.youtube.com/callofdutyand follow @InfinityWard and @CallofDuty on Twitter and Instagram and Facebook.
For more information on Activision games, follow @Activision on Twitter,Facebook, and Instagram.