The Call of Duty®: Modern Warfare® 2v2 Alpha is available to play NOW! Follow Call of Duty and Infinity Ward's social media channels for updates throughout the Alpha. If you haven't preloaded yet, click the following links:
    If you're a player in the Americas, click here to download the free Alpha.
    If you're preparing to download the free Alpha in Europe, the Middle East, Australia, or New Zealand, click here. Note that due to the game's rating, PS Plus is required to download in Germany.
    If you're a player in Japan, click here to begin the free Alpha download.
    If you're a player in Asia, click here to start the Alpha download. 
Before you jump in, it might be a good idea to know how (and where) you'll be fighting.

This 2v2 Alpha will be a brand-new experience. The 2v2 gameplay, known in-game as Gunfight that will test your individual skill, your teamwork with a duo partner, and, ultimately, deliver a weekend's worth of fun that will leave you wanting more when the Beta rolls around on September 12**, and the game launches on October 25.
With all that in mind, welcome to the Call of Duty: Modern Warfare 2v2 Alpha, only on PS4™!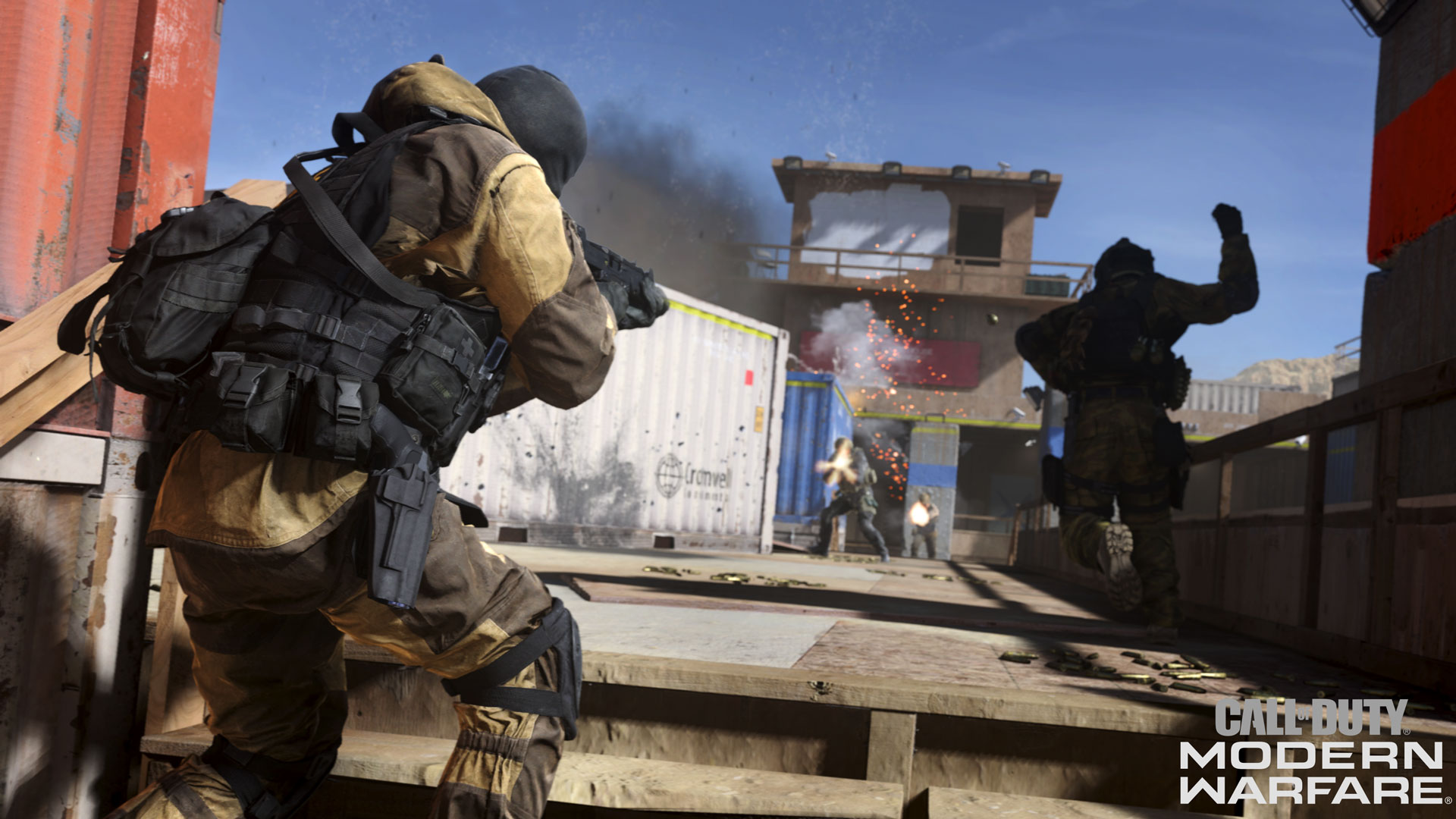 Part 1: Rules of Engagement
"Small team, multi-round cage matches. First duo to reach the round win limit is victorious."
The lone mode you'll be playing in the 2v2 Alpha is – from its namesake – a four-player, two-versus-two Multiplayer match.
The object of this game is to eliminate the opposing duo, with every player getting the same loadout that changes every two rounds along with where each team spawns.
If neither team is defeated at the end of the time limit, a flag spawns and a 10-second overtime begins. The team that captures this flag – which takes three seconds to capture – or the team to wipe out their opposition wins the round.
Should the round end with neither team eliminated nor the flag captured, the duo that has the highest combined health wins, with the round ending in a draw in the rare case that both teams end with the exact same health.
The first team to win six rounds takes the match!
Be sure to continue to play the 2v2 Alpha throughout the weekend, as new weapon sets, maps, and the Gunfight: OSP (On Site Procurement) mode are planned to be added into rotation.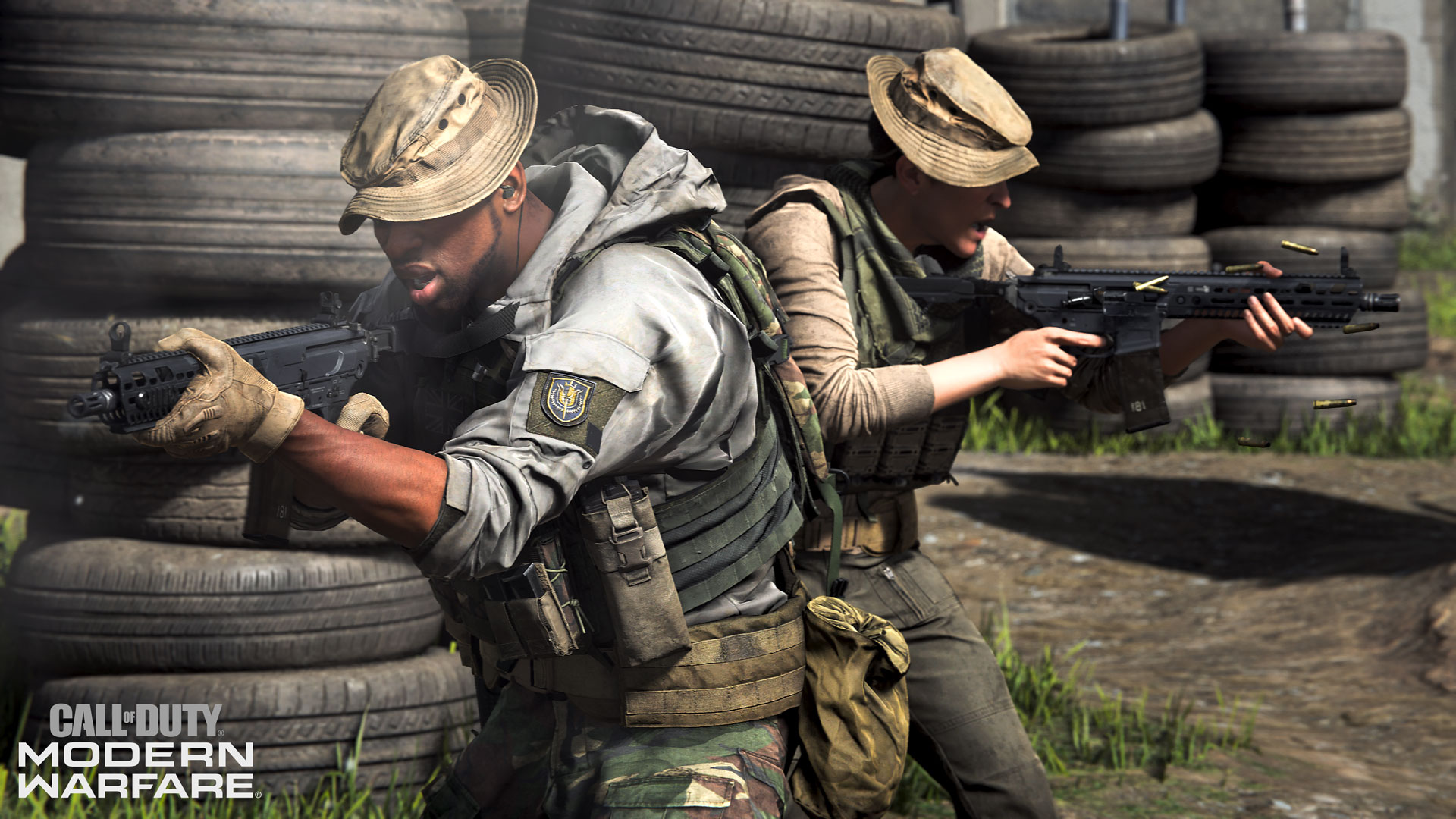 Part 2: Operation Overview: The Maps
The five maps for fighting, including two that are available exclusively in the 2v2 Alpha and never publicly seen before, are smaller than the maps for Call of Duty's traditional 6v6 Multiplayer fare.
Despite their size, these five locales still have an array of beauty, detail and, most importantly for those wanting to win the fight, tactical structure. These maps' layouts create a variety of engagement opportunities, are custom fit for the frenetic pace and random loadouts that the 2v2 Alpha provides.
Here are some descriptive overviews of each map, some of which will be accessible in the map rotation as the 2V2 Alpha weekend continues:
Docks (2V2 Alpha Exclusive)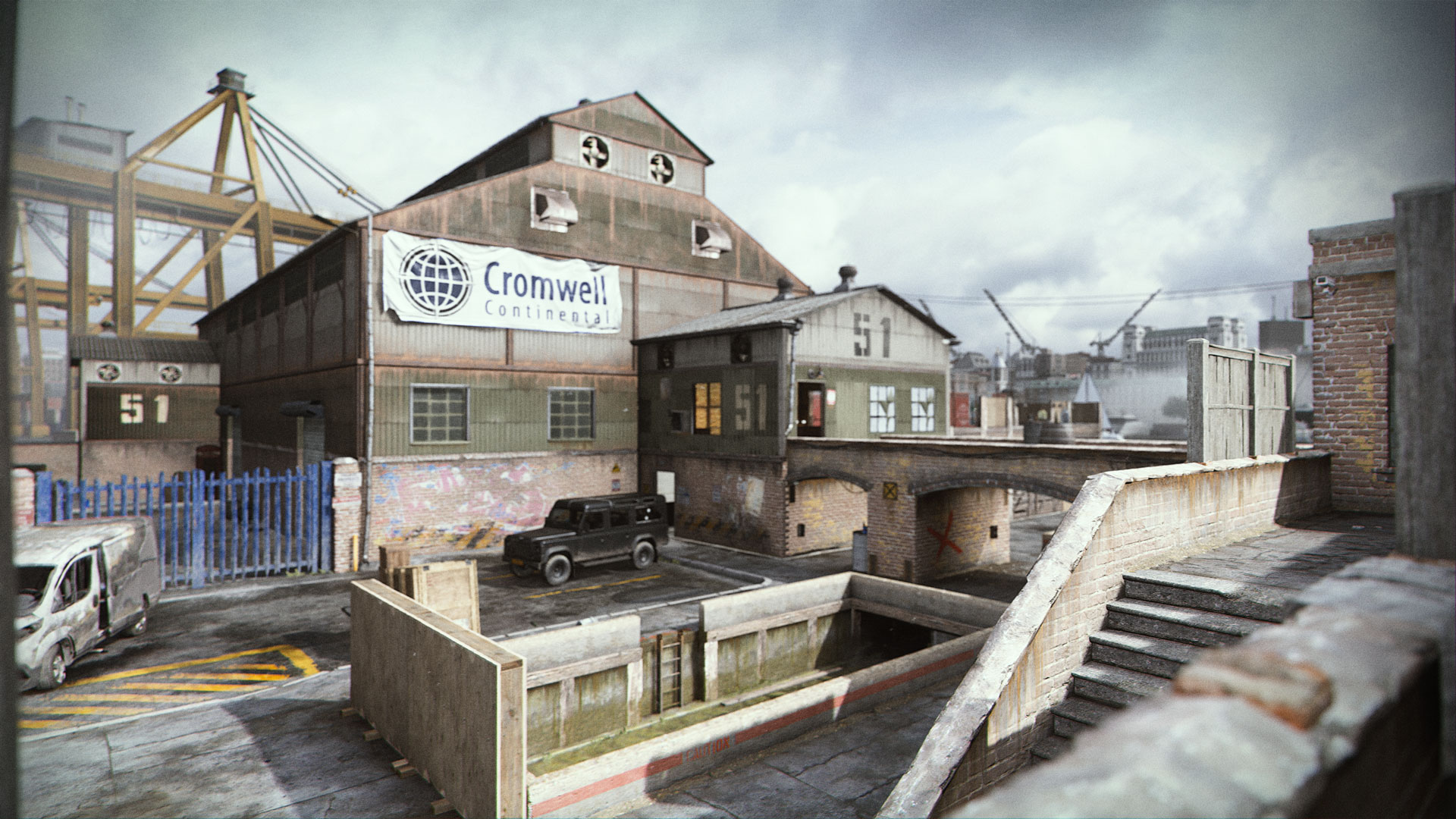 A London shipyard with vessels travelling along the river behind one team's infil point, with the other team spawning in street-side due west. Buildings 51 – the Foreman's office – and 52 – the crew's quarters – are two-story brick structures that define the map's north and south, with a bridge connecting the two over a concrete walkway. The walkway under the bridge's center – which also sits over a concrete waterway running east to west – serves as the overtime flag's location.
King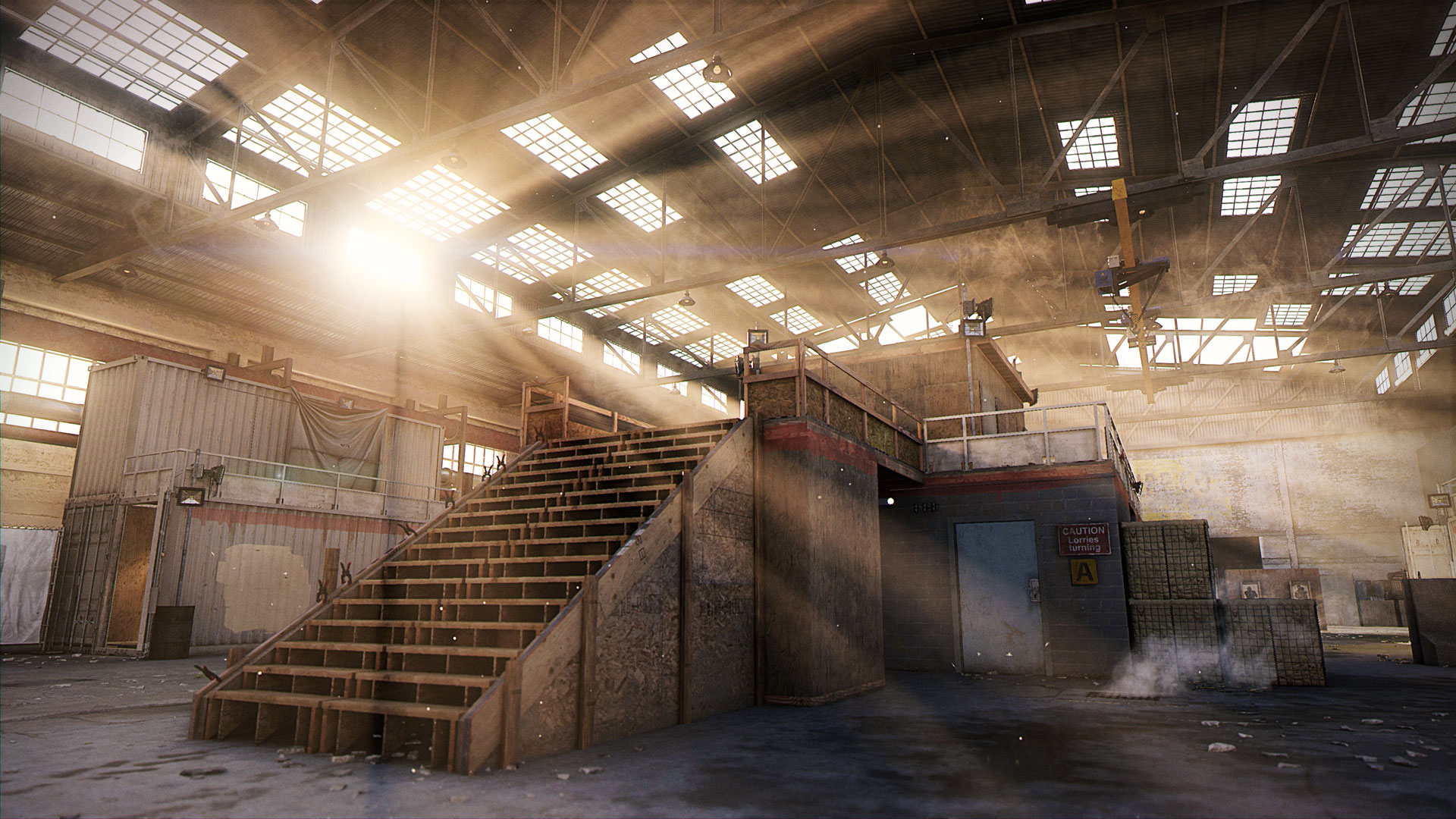 A roughly-symmetrical training range warehouse with each player starting behind an L-shaped defensive structure made from sections of wood subfloor. Along the perimeter are two connected metal shipping containers (with "Shoot House" sprayed on each one), offering protection, but no clear line of sight. The center of the map is a half-constructed plywood stage with stairs at each end, crates to climb, and a concrete base with three small tunnels to traverse. The flag spawns in the center tunnel.
Pine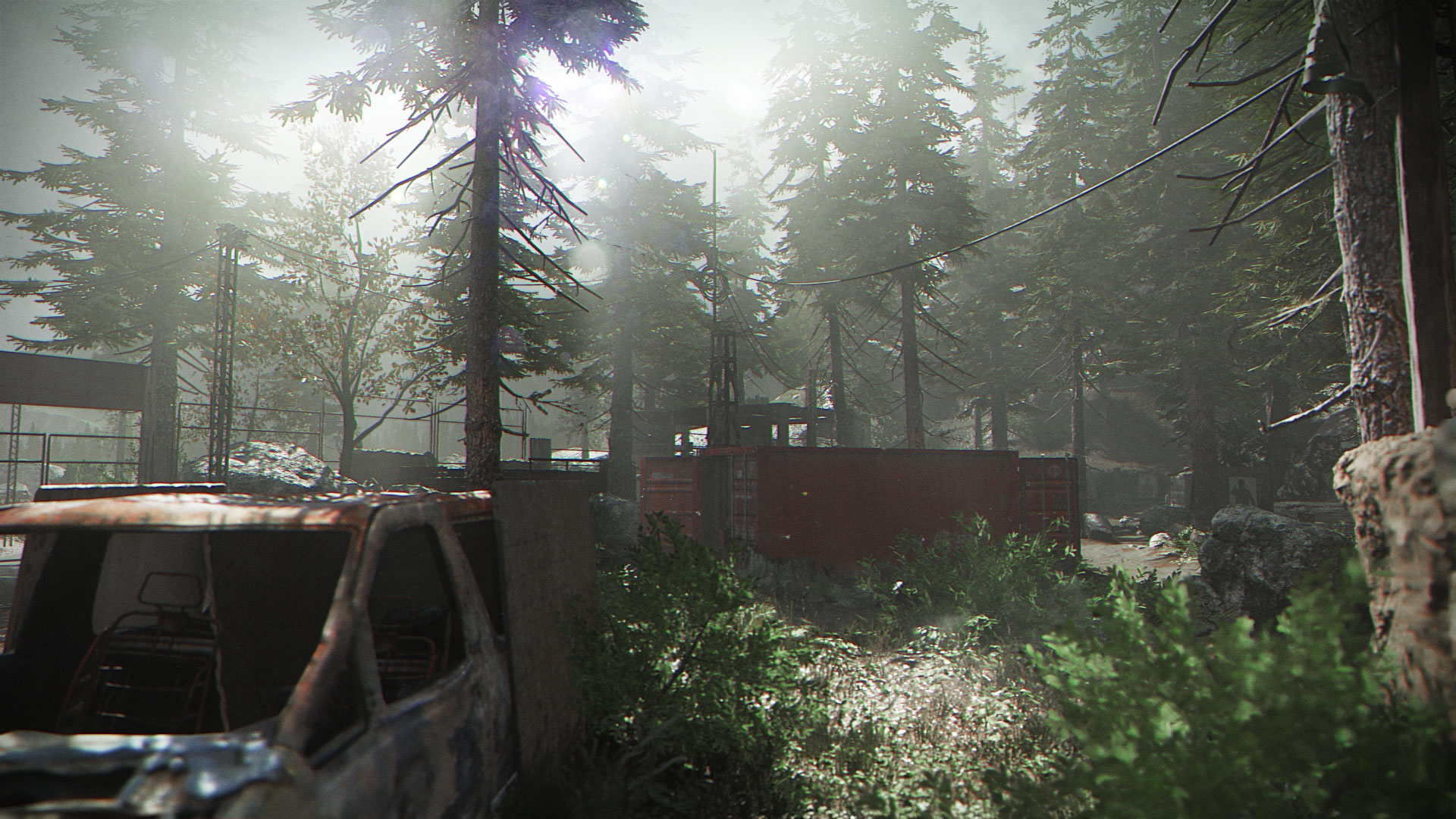 A woodland training range with working metal targets beyond the perimeter, and a small grassy area from the infil point. The eastern infil point is a firing range, while the western infil point is a bunker entrance. Each perimeter area leads to a rocky outcrop and a rusting vehicle to navigate or hide behind, and a raised, tarp-draped command post on the southern side. A stream bisects the map, running southwest to northeast, with an open red container where the flag appears.
Speedball (2v2 Alpha Exclusive)
A live firing range that is true to its name through its style. Containers, tire stacks, concrete slabs and wooden structures act as cover between the two squads that infil on opposite sides east and west. The overtime flag appears near the map's southern portion, smack in the middle of two containers, dueling small towers and the central concrete-reinforced wood wall.
Stack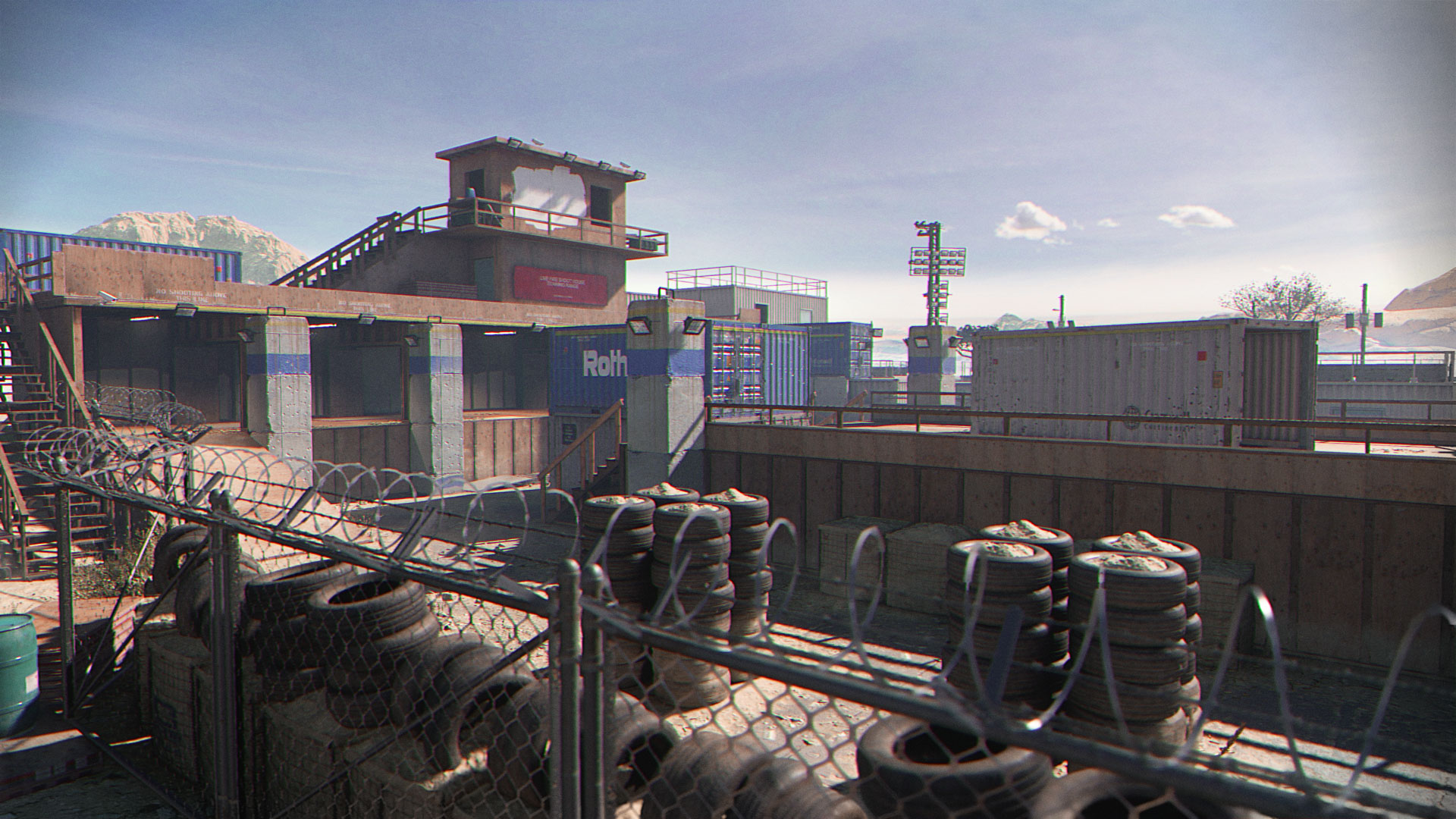 A desert training range, with both teams starting on a raised balcony (one with an overhang), each with two ramps; one at either perimeter edge. The side paths each have sand-filled buttress crates and tire stacks, and both widen slightly in the middle. The center of Stack is a raised platform, with plywood stairs (one at each corner), and an open container where the flag spawns.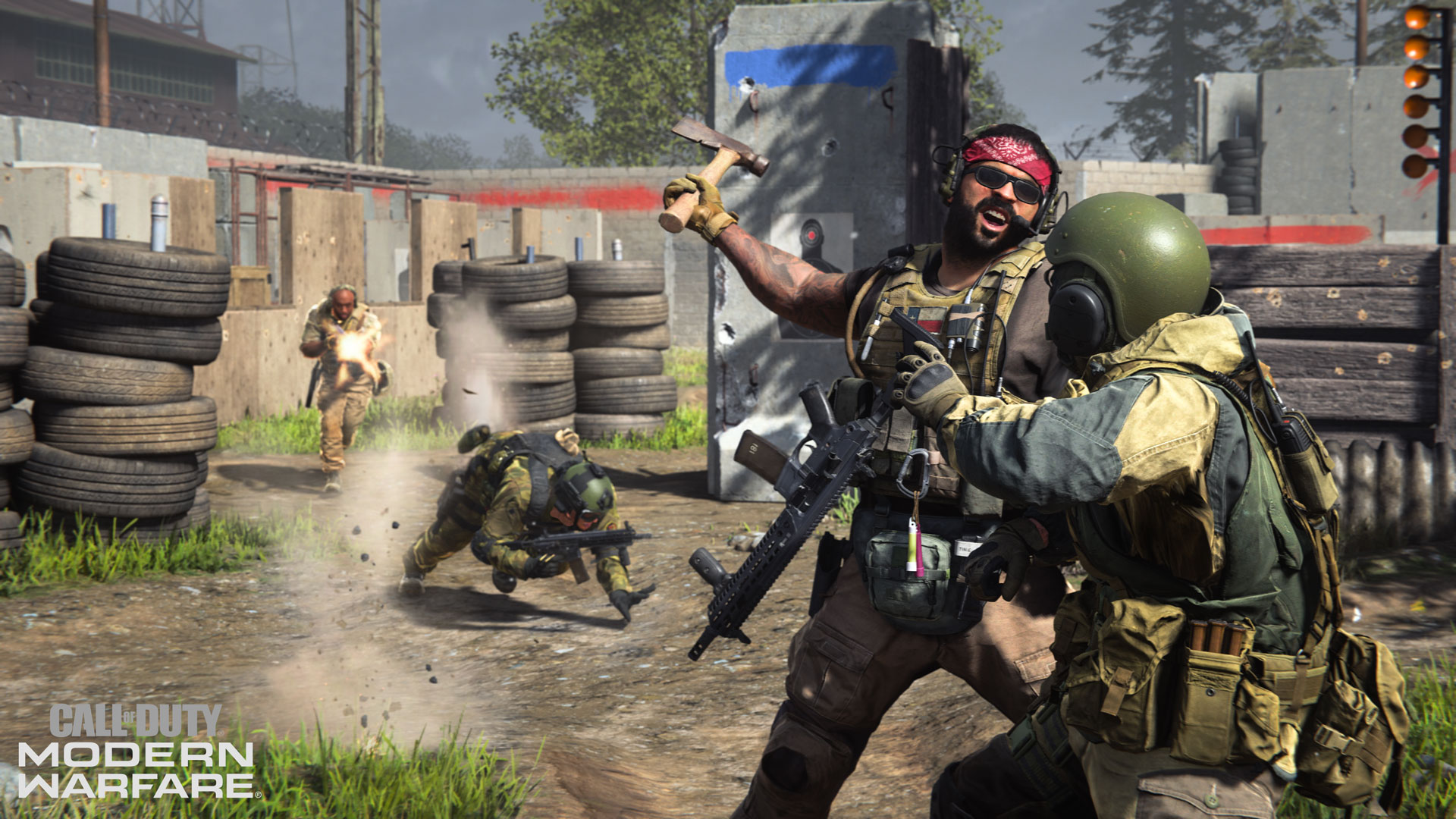 Part 3: Technical Support during the 2v2 Alpha
There's a reason this is called a 2v2 Alpha; though we don't anticipate many issues with the pre-release build, if you experience problems playing, or require other technical information, head over to Activision's Support Page and get your questions answered.
The 2V2 Alpha officially begins at 10 a.m. PDT on August 23. We'll see you online!
Incoming Intel: Pre-Launch Information and Content
Check back at the Activision Games Blog throughout the coming weeks for further intel. Check the Related Articles for further Call of Duty: Modern Warfare information.
Pre-orders at participating retailers are available now, or at CallofDuty.com. 
*2v2 Alpha starts August 23, 2019 on PS4 system.  Actual platform availability and launch date(s) of Alpha subject to change. Minimum Alpha duration is two days. Limited time only. Internet connection required. 
**MP Beta Early Access starts September 12, 2019; Open MP Beta begins September 14, 2019 on PS4 system; other platforms to follow. Actual platform availability and launch date(s) of MP Beta subject to change. See www.callofduty.com/beta for more details. Minimum Open Beta duration is two days. Limited time only, while Early Access Beta Codes last, at participating retailers. Internet connection required.

For more information and the latest intel on Call of Duty®: Modern Warfare®, check out: www.callofduty.com, www.youtube.com/callofduty and follow @InfinityWard and @CallofDuty on Twitter and Instagram and Facebook.

For more information on Activision games, follow @Activision on Twitter, Facebook, and Instagram.