A winter wonderland has appeared in Gunfight creating a new way to experience this tactical rich mode: Snowfight. Instead of given weapons at random in this dueling battle, your armaments are Snowballs. Revel in this schoolyard throwback and enjoy a classic snowball fight. Read on to get all details and tips to surviving this chilly battle.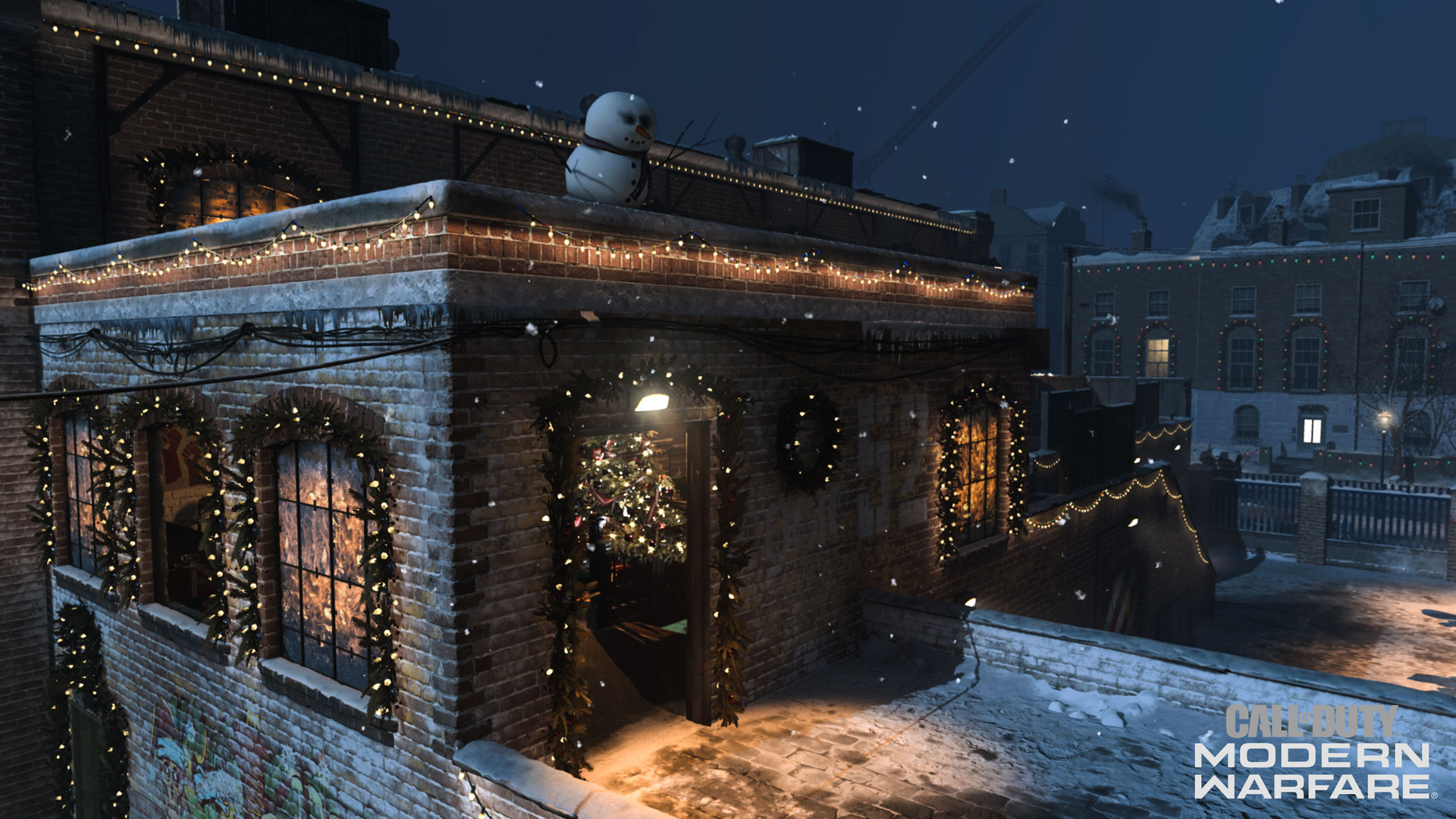 Rules of the Playground
Snowfight plays similar to Gunfight O.S.P. in that you start with no weapons, or in this case no Snowballs. You must pick up Snowballs (don't worry they are pre-made) then hurl them at your opponents to deal damage.
There are two types of snowballs that deal different amounts of damage. White Snowballs that deal soft damage. You'll need to land 3-4 of these to eliminate your opponent. There are also Yellow Snowballs which deal 100 damage. A single hit from a Yellow Snowball will decimate a foe, so when throwing these bad boys, aim true.
Snowfight is playable on Gunfight's Holiday-themed Docks map: Winter Docks Don't let the festively lit night map distract you from your true purpose here: take out your foes in an intense cage match and win six rounds to claim victory.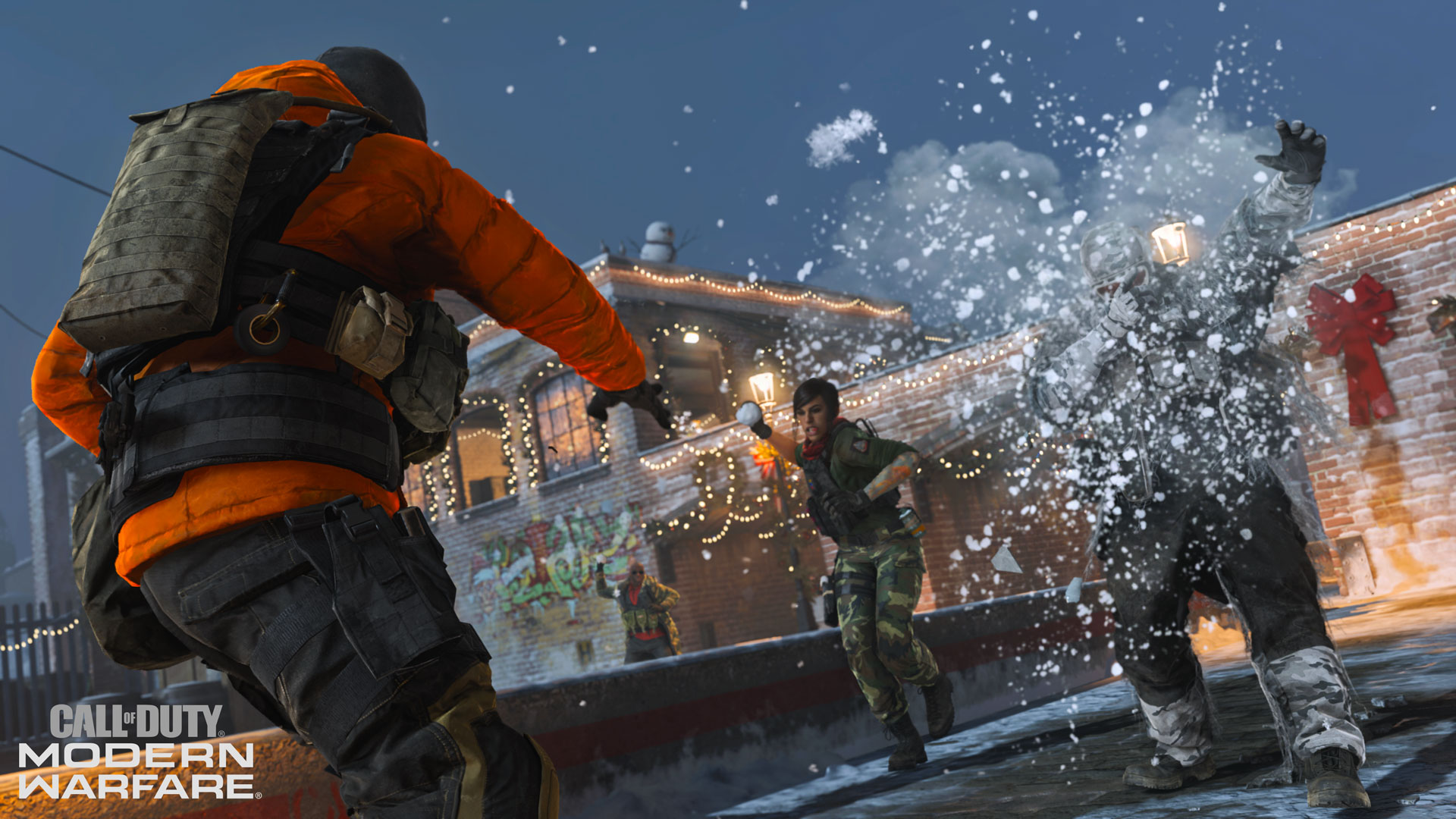 Tips for Snowfight
While you may have already gotten a handle on Gunfight, here are a few tips to help you master this mode and its winter wonderland twist:
1.     Load Up: Consider stockpiling your Snowballs. You are capable of holding more than one Snowball, so grab a bunch just in case your first doesn't hit your target.
2.     Arc and Follow Through: Throwing a Snowball is similar to throwing a grenade, not shooting a bullet. Try to account for the arc of your toss and the effect gravity will surely have on your throw when aiming.
3.     Dodge and Move: Although most Snowballs don't eliminate you in one shot, Yellow Snowballs do. Be on the move because you never know when a fatal Yellow will be tossed in your direction.
4.     Practice: If you're playing standard Multiplayer, mastering the Throwing Knife or getting sticks with an explosive is excellent practice for a Snowfight. Consider being more precise and direct when throwing lethal and tactical equipment to ease the transition when you play a game of Snowfight.
5.     Overtime Rules: The Overtime Flag will go up just like in traditional Gunfight. Employ those same strategies for successful capture or defense of the flag to secure victory.
Stay frosty out there throwing those Snowballs and enjoy Snowfight.

We'll see you online. 
For more information and the latest intel on Call of Duty®: Modern Warfare®, check out: www.callofduty.com, www.youtube.com/callofduty and follow @InfinityWard and @CallofDuty on Twitter and Instagram and Facebook.
For more information on Activision games, follow @Activision on Twitter, Facebook, and Instagram.