The Call of Duty franchise is known for its world-class Multiplayer, and Modern Warfare continues that legacy through its own version of fast, fun, and frenetic online gameplay.
Here, we'll dive into the game's Multiplayer, get you through the first game, and beyond.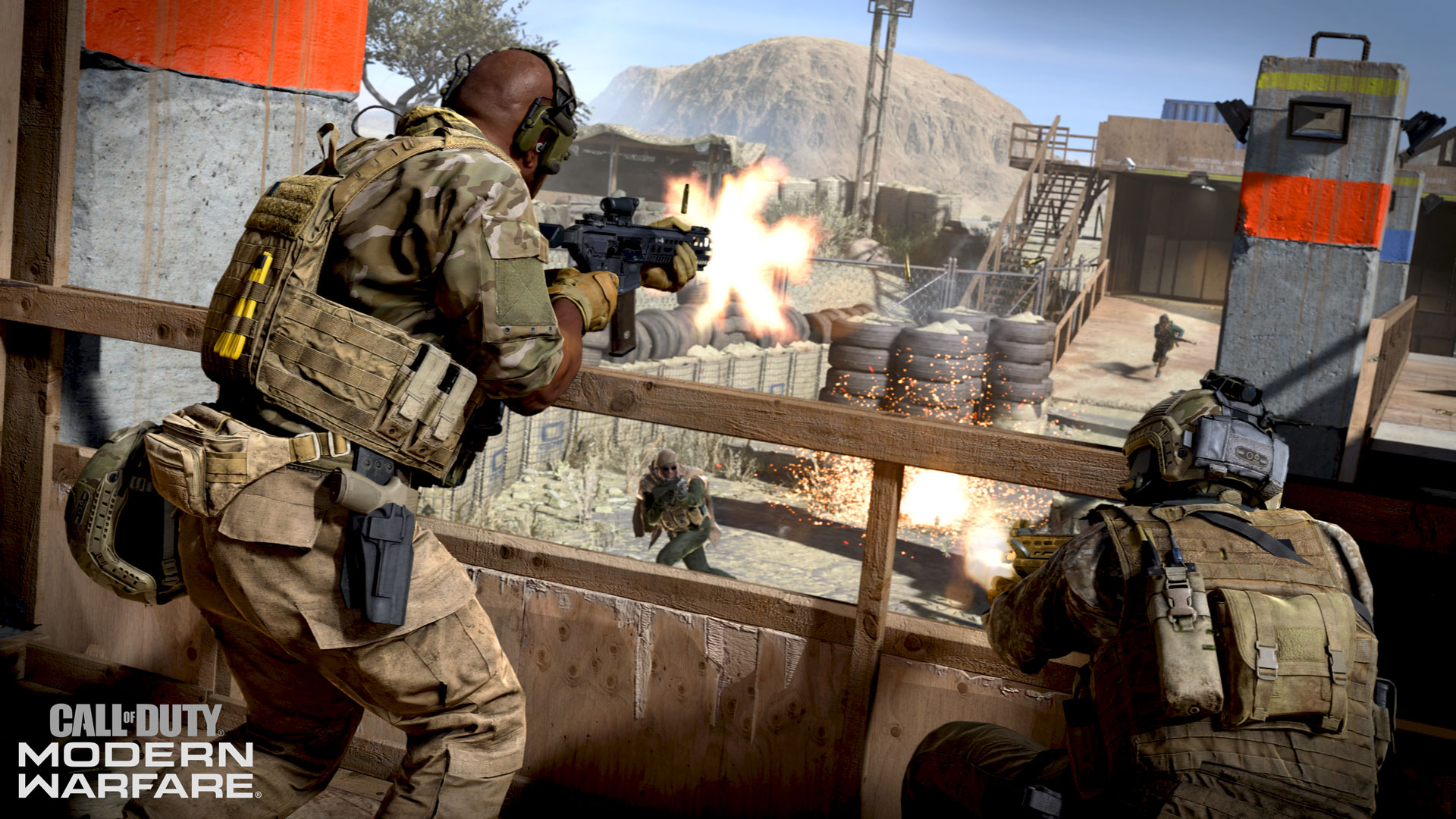 Jump Right In
Before entering a match, you'll see the Message of the Day. These will update you on the latest happenings in Call of Duty: Modern Warfare and include recent Patch Notes that summarizes updates to the game.
Close this out and you'll be greeted with the Multiplayer menu. Here, you'll have the following options:
·      Quick Play: Get those boots on the ground by dropping into the next available Multiplayer lobby. Edit what playlists you'll be opted into by fiddling with the Quick Play filter tab.
·      Featured Playlists: This rotating carousel will feature unique and fun playlists that are separate from the Quick Play tab. Try some of these out for a change of pace within Modern Warfare Multiplayer.
·      Private Match: Want to practice against the A.I.? Play with only a few friends? Experiment with custom game settings? Head on over to here.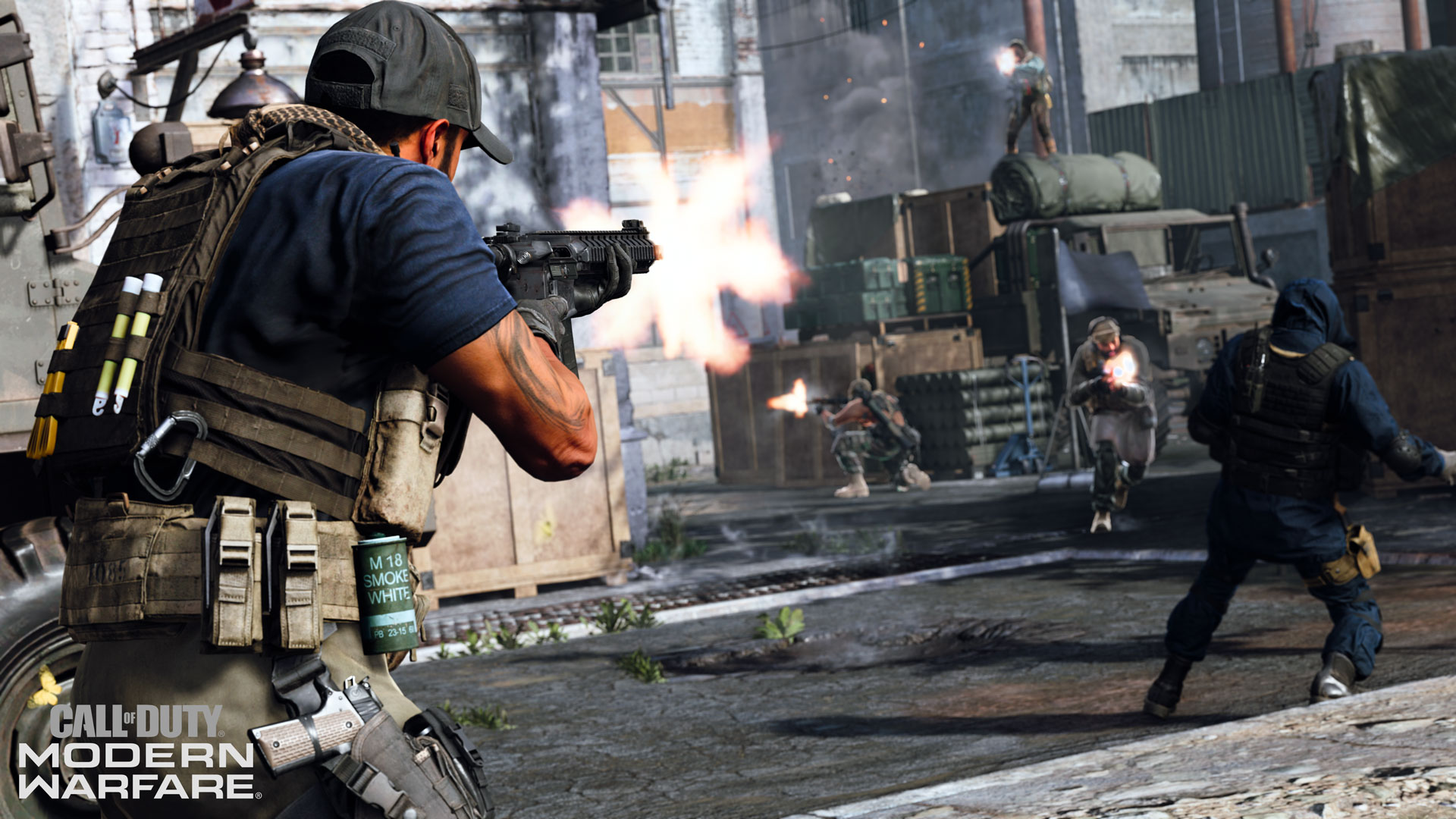 Your First Game
Getting right into the action is as simple as pressing the Quick Play button. While any Multiplayer game mode could be a great place to start in Modern Warfare, here are a few we recommend if this is your first time playing a Call of Duty game:
·      Team Deathmatch – Two teams face-off with one simple goal: eliminate the opposition. Each takedown of an enemy player awards a point for your team. The first team to reach the point limit, or the team that earns the most points within the time limit, wins the match.
·      Free-For-All – Similar to Team Deathmatch, but with no teams. Eliminate as many other players as you can before the time and/or score limit.
·      Domination – An objective mode where two teams fight for control over three objective points.
·      Gunfight – A 2v2 experience with no respawns on small maps where every player uses the same weapons and loadout items that rotate every two rounds.
·      Ground War – The polar opposite of Gunfight. This game mode features large-scaled objective based combat with vehicles.
Upon loading into a lobby and dropping into that first game, you are greeted with a choice of three default loadouts.
Loadouts, typically, are comprised of a primary weapon,  secondary weapon, three perks, lethal equipment, and tactical equipment. We'll break these all down in a few other guides, but for now, here's what each of these default loadouts may be great for:
·      Assault – This class can hold its own no matter the engagement type. From long distances to close quarters, the assault rifle and handgun combo is fairly formidable in combat.
·      Ghost – Silent, but deadly. The Ghost default loadout could be great for those who love playing with a bit of stealth, as the primary weapon has a Supressor on it, which reduces the sound the weapon makes while firing.
·      Heavy Support – Bring out the big guns! This loadout has a light machine gun, which could provide plenty of suppressing fire, as well as a shotgun for close engagements courtesy of the Overkill perk.
During the game, you may earn a Field Upgrade, an additional in-game equipment asset of your choosing that grants particular advantages.
Your default Field Upgrade is a Munitions Box, a box of ammo that resupplies you and your teammates with ammo and Grenades. There is also a Recon Drone, a remote-controlled drone that marks enemies. More Field Upgrades can be earned as you progress and level up in Multiplayer.
If you wind up doing really well in the game, you may earn a Killstreak, powerful tools that reward skilled players with the opportunity to turn the tide of battle if used wisely.
By default, your Killstreaks will be the Personal Radar, an escort drone that reveals nearby enemies, a Cluster Strike, which gives you a laser pointer to signal for a number of cluster mortars to hit a location, and the Chopper Gunner, a controllable assault chopper armed with a turret and air to land missiles. These three Killstreaks are earned by getting 3, 5, and 10 kills respectively without dying.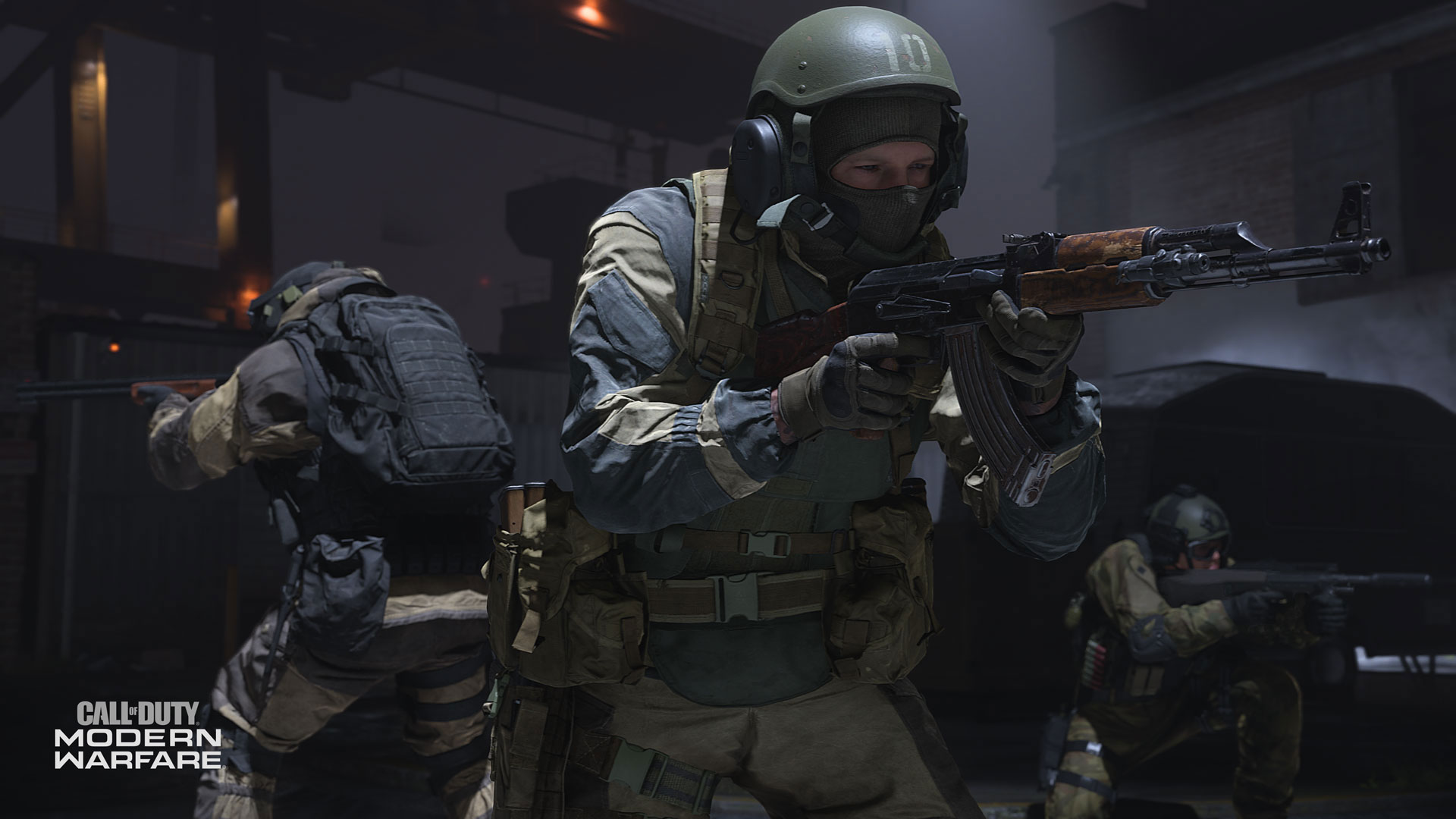 Rank Up!
At some point during your Multiplayer experience, you will gain enough experience to rank up.
The first two rank ups – going to ranks Private II and Private III – give two more default loadouts: Demolitions and Sniper. The former could be great for those who like using explosive weapons to make a serious impact in-game, while the latter loadout could be superb for marksmen.
Then, at Rank 4 (Private IV), you earn the ability to customize your own loadouts. You can do so by going to the Weapons tab in the Multiplayer menu, which is also where you can customize your Killstreaks, choose a Field Upgrade, select a Watch, and browse through weapon blueprints you've earned and Weapon Mods you've made in Gunsmith.
Loadouts, Killstreaks, and Field Upgrades can also be edited through the in-game pause menu.
Speaking of Multiplayer menu tabs, there are three more options you might want to check out while exploring:
·      Operators – Choose your in-game Operator for both factions of Multiplayer: Coalition and Allegiance. You can set a favorite faction, which help determines your team in team game modes, and select between 10 initial Operators for each side. Fun fact: The default Operator changes its look depending on your loadout!
·      Store – This is where you can get gear to further personalize your Operator and other items.
·      Barracks – Here, you can view progress on Challenges, which unlock XP bonuses and other rewards, customize your Identity, which comprises of a clan tag that appears alongside your name, profile calling cards and emblems, and in-game sprays and gestures, view your rank in Rank Progression, and check out Records, where Leaderboards and Combat Record can be found.
From here, the rest of Multiplayer is up to your own exploration. Experiment with different weapons, try new modes, and, most importantly, party up with your friends across all platforms to have fun together!
In the weeks to follow, we'll be covering more detailed breakdowns of Multiplayer features, such as loadouts, Killstreaks, and Field Upgrades. And for those who want to become true Call of Duty: Modern Warfare masters, stay tuned for some highly detailed tactical intel on specific maps and game modes.
For more information and the latest intel on Call of Duty®: Modern Warfare®, check out: www.callofduty.com, www.youtube.com/callofduty and follow @InfinityWard and @CallofDuty on Twitter and Instagram and Facebook.
For more information on Activision games, follow @Activision on Twitter, Facebook, and Instagram.