The holiday parade is in full swing within Call of Duty: Mobile Battle Royale, and you're invited to sleigh not only your competition, but also plenty of zombies with enough holiday spirit to deck the halls!
For those who haven't made the jump into a Battle Royale game this season yet, or in need of some tips against these new enemies, here's what this holiday parade is all about: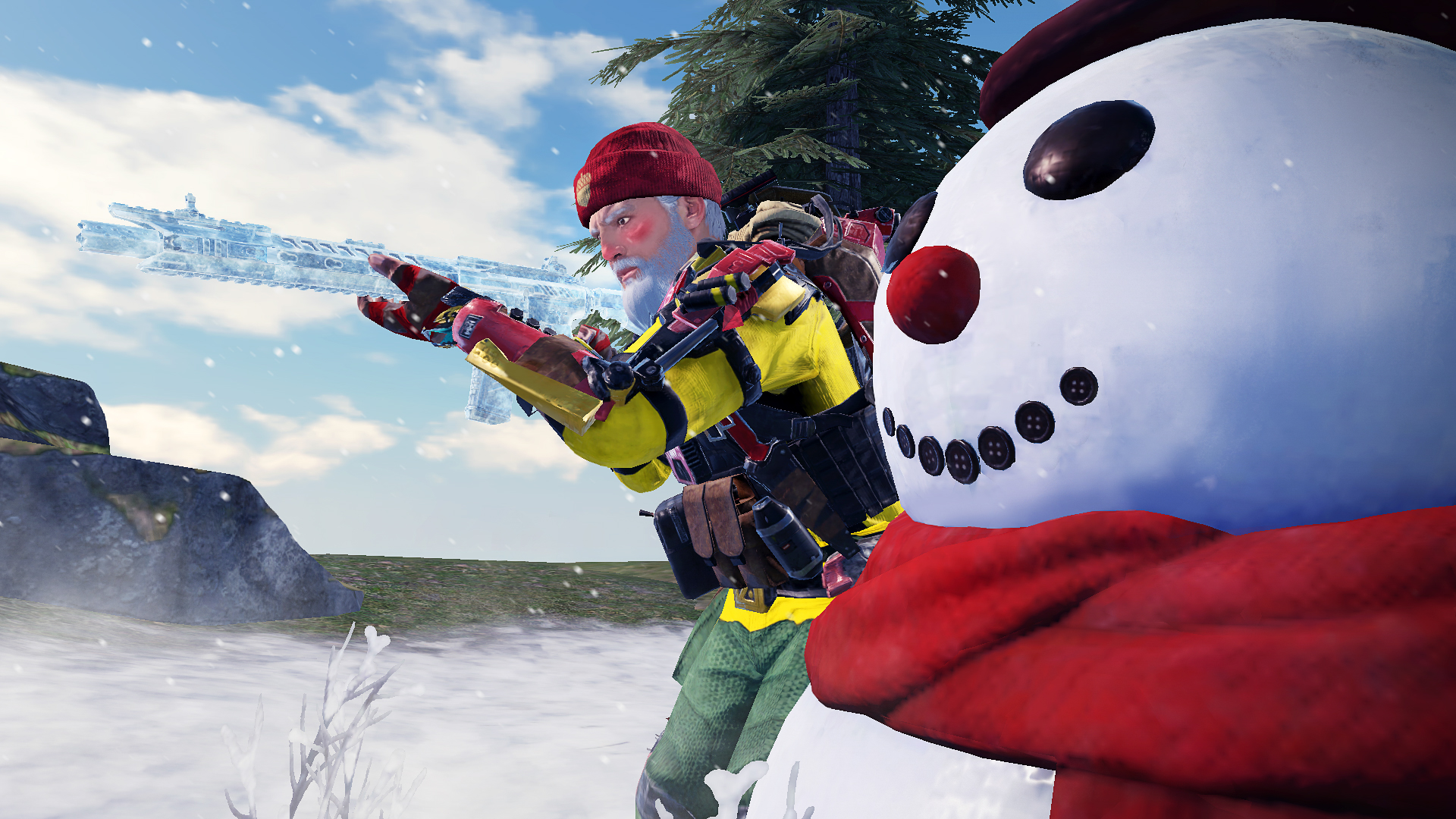 Let's Have a Parade!
A few weeks ago, the Circus came to Isolated on the southeast coast across from Nuketown island. This brand-new area has plenty of loot to grab, especially if you are looking under the big top right after dropping into a match.
This Circus is not only known for death-defying stunts and acts of wonder, but also a holiday parade that travels around the map. Specifically, parade floats will emerge at different periods of time all around the island and chart a course directly to the Circus.
Up on top of the parade floats is a giant zombified Santa Claus, who comes with his entourage of regular zombies that – by the looks of it – were turned undead during an ugly sweater holiday party.
During the match, the parade float will slowly move towards the Circus, even as the safe zone collapses. In other words, don't be caught admiring this spectacle for too long, or else this parade might just rain on your plans for victory!
 This limited-time event puts a candy cane-like twist in your BR tactics, but don't worry: we have some quick pointers to potentially use these parade floats as your personal victory parade.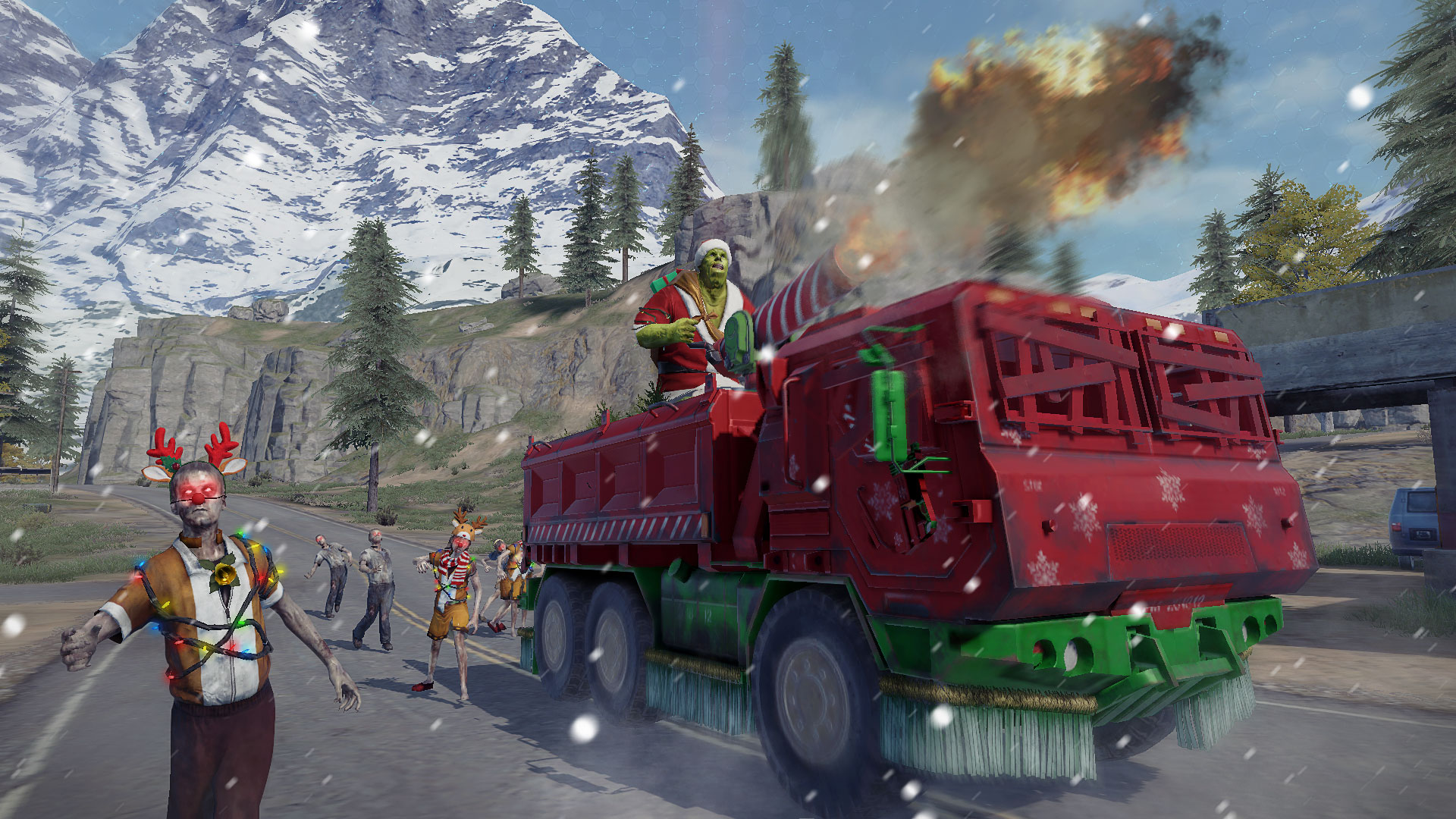 Tips for Turning the Parade into a Silent Night
·      The holiday zombies act as their normal zombie brethren; they have roughly the same amount of HP and drop items upon becoming un-undead. Your strategies for dealing with zombies should still apply to these festive folks.
·      Although the location of the float is marked on your map before you even drop in, it may not be wise to become the grand marshal of this parade without any weapons. This boss and his minions are no joke, so at least gather a weapon and ammo prior to facing them.
·      The big man with the red hat can be damaged while he travels to the Circus. Hitting him will make him drop loot, including some awesome holiday-themed items that may be more powerful than base weapons, so consider giving ol' zombified St. Nick the ol' one-two!
·      As you may come to find out, this boss can only be stunned, not killed, once his health hits zero while he travels to the Circus. While he may be immortal now, legend has it that this Kris Kringle's powers disappear under the Christmas Eve moon's light…
But with that said, we wish a happy holidays to all, and to all a good night!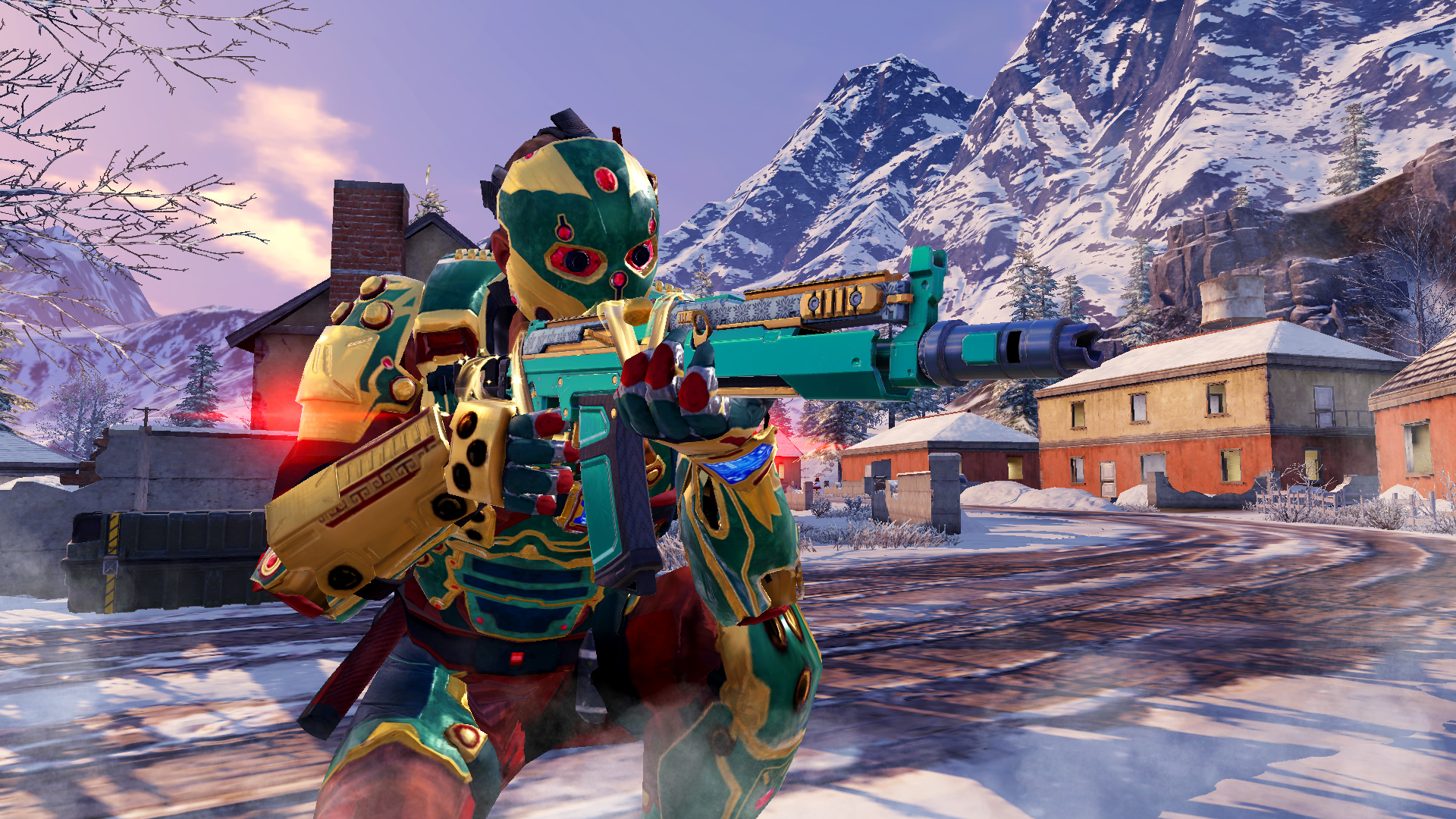 Answer the Call of Duty®: Play the Game Now!
Call of Duty: Mobile is now available to play in regions around the world. Sign up for Call of Duty: Mobile on Android and iOS at www.callofduty.com/mobile to receive all the latest game updates and information. In addition, registration is also open in China; go to codm.qq.com to sign up within this region.
We'll see you on the go, and online.
For the latest intel, be sure to visit the Call of Duty: Mobile website.Also check out www.callofduty.com, www.youtube.com/callofduty, and follow @CallofDuty on Twitter, Instagram and Facebook.
© 2019 Activision Publishing, Inc. Activision, Call of Duty, Call of Duty: Black Ops and Call of Duty: Modern Warfare are trademarks of Activision Publishing, Inc. All other trademarks and trade names are the properties of their respective owners.
For more information on Activision games, follow @Activision on Twitter, Facebook, and Instagram.