Gunsmith has gone Mobile.
As part of Season Nine of Call of Duty: Mobile, you can configure weapons within your Multiplayer Loadouts through Gunsmith, a new feature that offers customization options on almost every part of a given weapon.
Additionally, instead of five Multiplayer Loadouts to customize, you can unlock up to 10 loadout slots. This allows you even more space to experiment with Gunsmith.
The Gunsmith feature shares some similarities with Call of Duty: Modern Warfare's Gunsmith, but if you're experiencing Gunsmith for the first time come ready to create a true masterpiece courtesy of this detailed walkthrough of Call of Duty: Mobile Gunsmith:
Gunsmith Basics
Previously, primary weapons and pistols had one optical attachment slot and three other attachment slots for you to customize on that weapon.
With Gunsmith's arrival, you can take any primary weapon or pistol and customize the following attachments:
·      Optic
·      Laser
·      Muzzle
·      Barrel
·      Underbarrel
·      Ammunition
·      Rear Grip
·       Stock
·      Perk
You can place an attachment on any of the 9 slots, and you can have up to 5 unique attachments equipped at one time.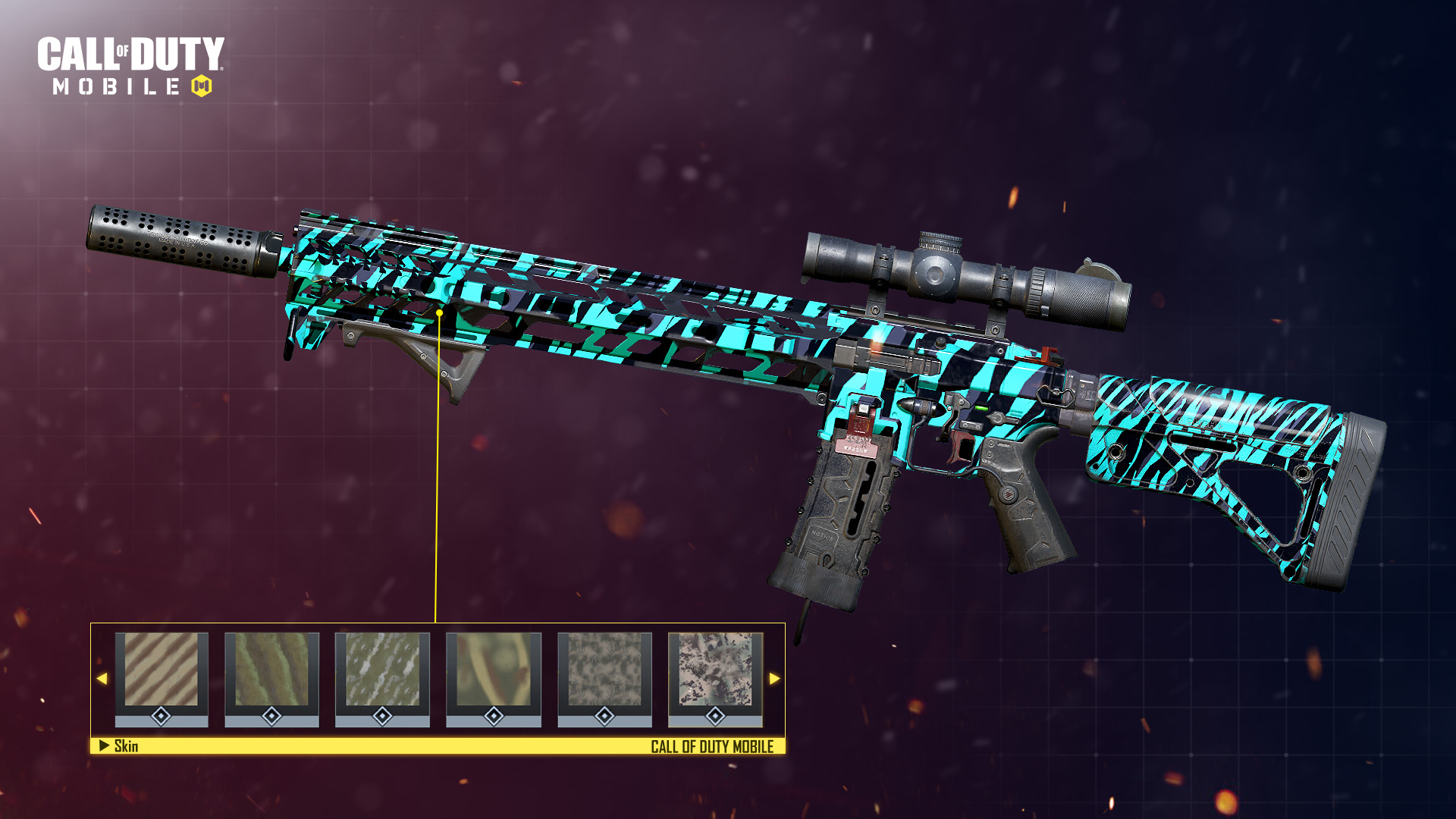 Most attachments change the weapon's appearance while also fundamentally affecting the weapon's functionality in game. Attachments can be unlocked by leveling up the weapon, and they can also come pre-attached via blueprint weapons. 
While a vast majority of attachments offer a positive benefit to a weapon, most also have an included drawback.
For example: a larger magazine can carry more ammo, but its weight may affect movement speed. Or a bright laser can help with Hip Fire Accuracy, but it may also be seen by enemy players, which can alert them to your presence.
There are also cosmetic-only features that can be customized as well through Gunsmith:
·      Camo
·      Charm
·      Sticker
·      Reticle (if a Scope is added to the weapon)
Secondary weapons outside of pistols can also go through Gunsmith, although their customization is limited to only cosmetic changes. In other words, you can't equip a sniper scope on a Baseball Bat, as tempting as it sounds.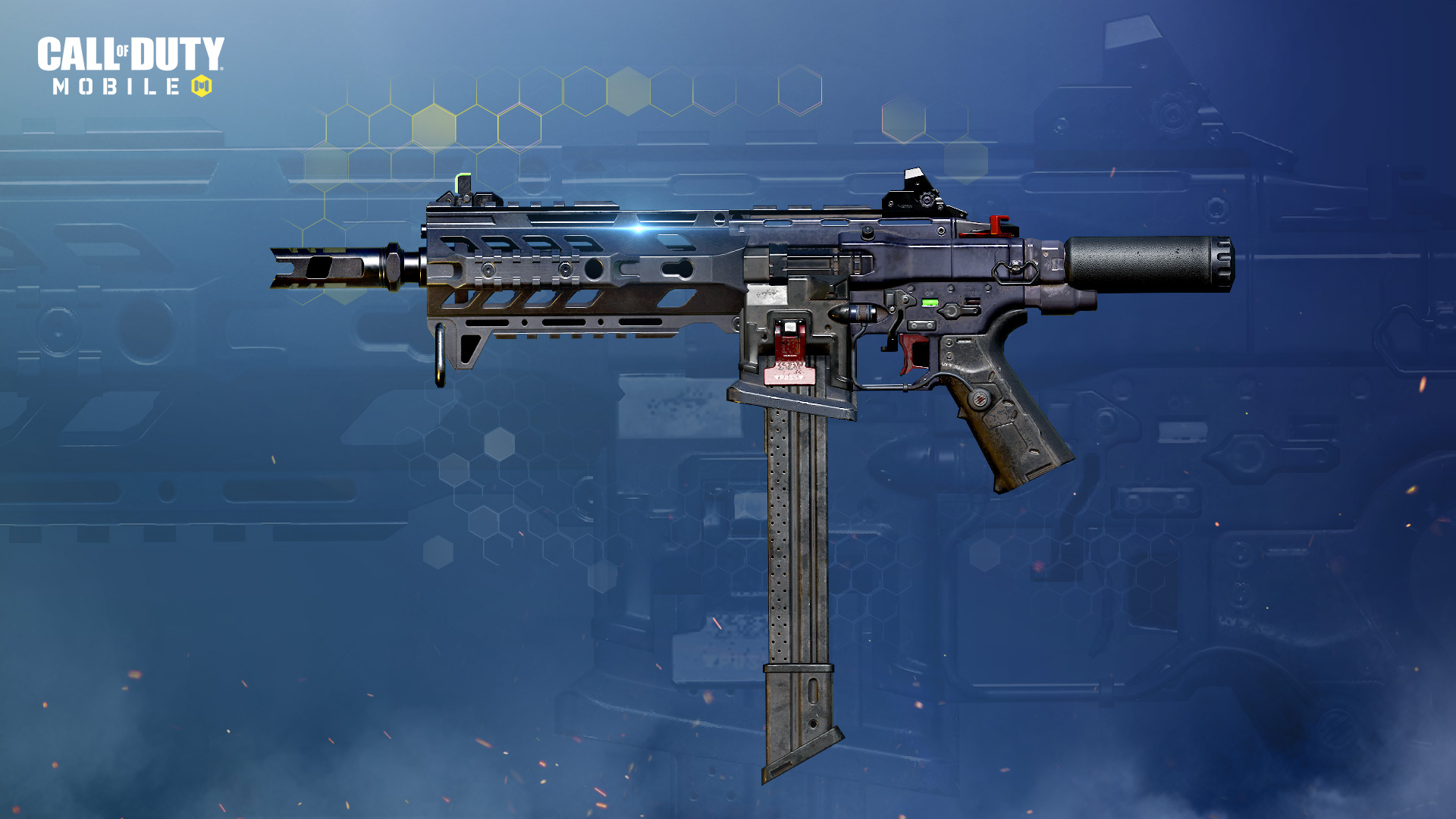 Gunsmith – Weapon Changes
As part of Gunsmith, the overall weapon system and progression has been rehauled.
Primary and secondary weapon – variants of these weapons (uncommon, rare, epic, and legendary) are all part of the same base weapon and thus share the same progression. This means you no longer have to level up different versions of the same weapon! 
For existing users, you'll find that your base weapons will now be the highest level of any variant that you own. So, for example, if you had an M4 – Black Gold which was level 12 and an M4 – Werewolf Fighter, you'll see that the base M4 will now be level 12. Don't worry though – you still will have many more levels to grind! 
All variants of the base weapon have now been categorized in two separate ways: camos and Blueprints. 
Uncommon and Rare variants will now be camos. Customize your base weapons with all the Uncommon and Rare camos that you want in addition to the grindable camos that have been introduced alongside Gunsmith. Uncommon and Rare camos are tied with the specific base weapon. What happens if you receive and Uncommon or Rare of a weapon you have not unlocked? Along with the camo, you will unlock the base weapon as well!
Epic and Legendary variants will now be Blueprint weapons. Blueprints are notable in that they come with their own camo and a curated set of attachments that come pre-configured on the weapon (4 for Epic, 5 for Legendary). Think of the pre-configured attachments as a preview on what you can get by levelling up the weapon and, in Epic and Legendary blueprints, visual variants of the specific attachments on them.
As always, Epic and Legendary Blueprints will offer unique visuals, such as dynamic camos, death effects, and more. While you will be able to swap out the attachments to your heart's content, some Blueprints may not visually show the change; however, weapon stats and behavior will reflect your chosen attachments. 
What about all the Epic and Legendary variants that you already have? Check back in when Gunsmith launches and you'll be pleased to see a set of pre-configured attachments ready for you.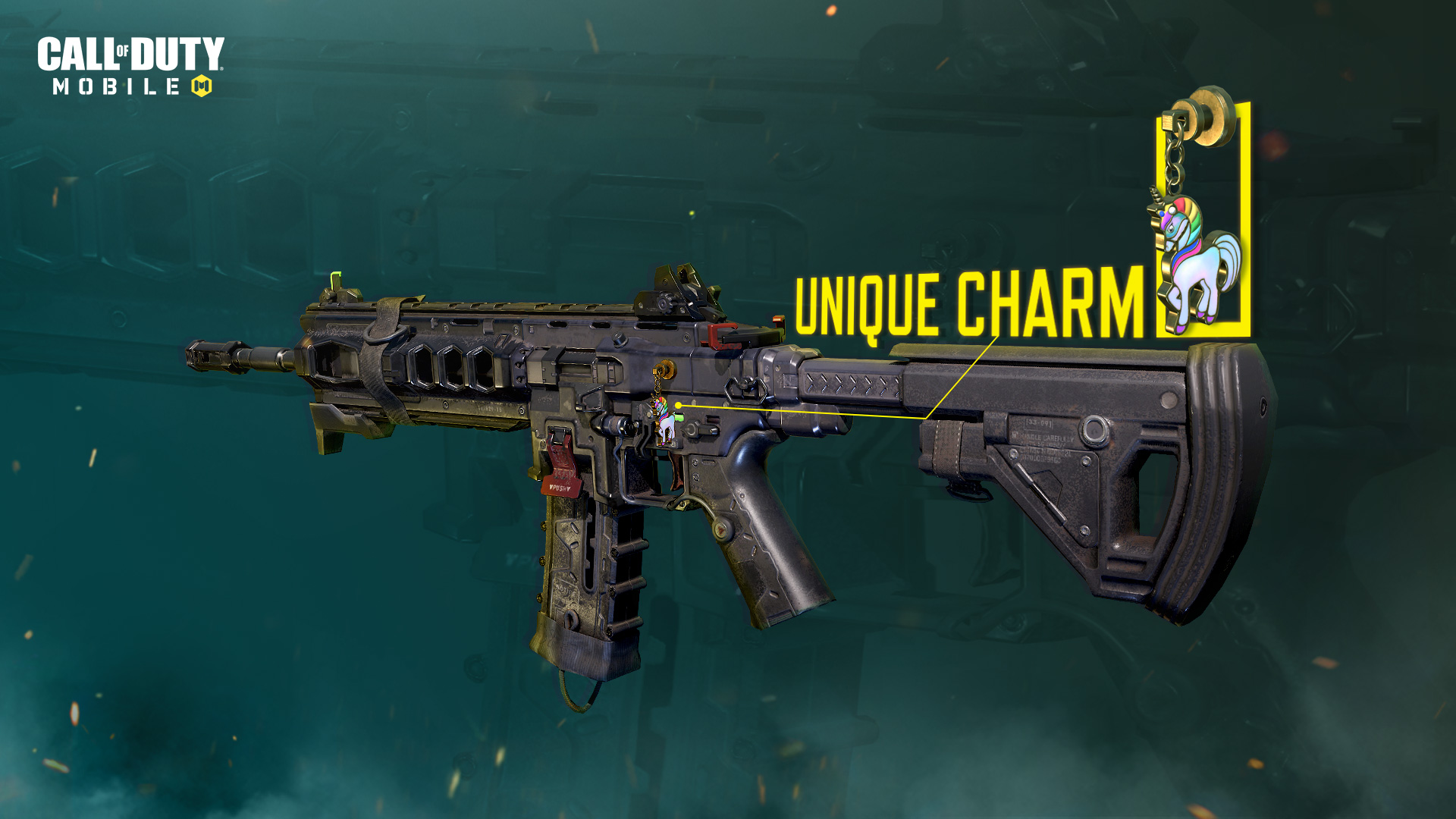 Gunsmith Rarity – The Rest: Charms, Stickers, and Pre-Patch Skins
Charms and stickers have also been added into the game!
These cosmetic items can be equipped across qualifying weapons within the Gunsmith, with every weapon only allowed to have one charm, and each weapon can have four stickers on varying locations on the gun body. 
Questions? Here's the three FAQs about Gunsmith:
We'll see you on the go, and online.
For the latest intel, be sure to visit the Call of Duty: Mobile website. Also check out www.callofduty.com, www.youtube.com/callofduty, and follow @CallofDuty on Twitter, Instagram and Facebook.
© 2019 Activision Publishing, Inc. Activision, Call of Duty, Call of Duty: Black Ops and Call of Duty: Modern Warfare are trademarks of Activision Publishing, Inc. All other trademarks and trade names are the properties of their respective owners.
For more information on Activision games, follow @Activision on Twitter, Facebook, and Instagram.