Scavengers and forgers, listen up! The Solstice Awakened even is now live in The Forge, the eighth Season in Call of Duty: Mobile. This limited time event challenges players to collect multiple resources across a variety of playlists. Exchange earned resources to forge new and awesome rewards.
Read on for more details on Solstice Awakened, including how the event works and strategies for unlocking the latest rewards that come with it.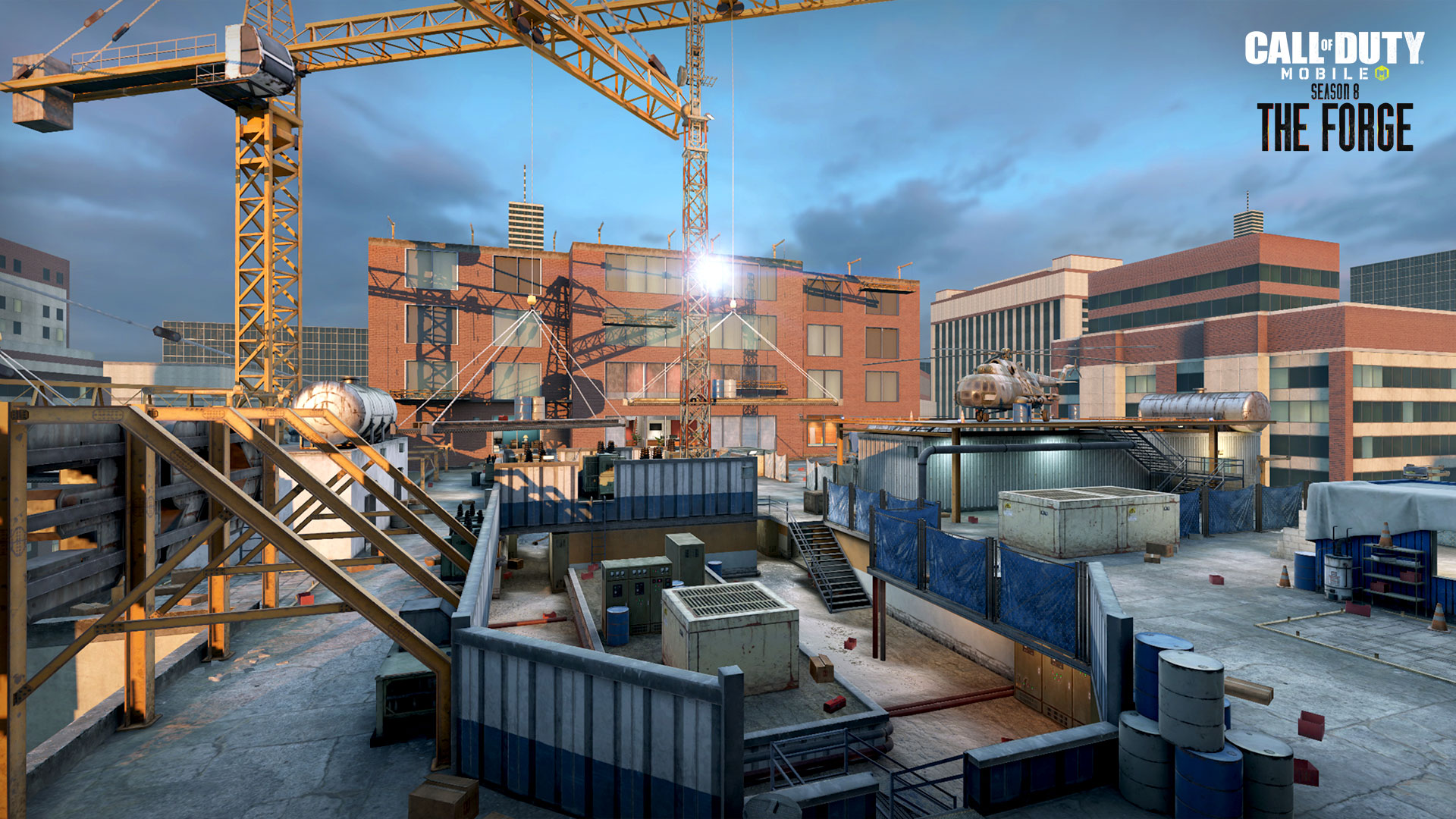 Gather and Trade in Solstice Awakened
In the post-apocalyptic setting of Solstice Awakened, the Operators have learned to scavenge and barter for new gear. The more resources you gather, and the greater the variety, the more bartering power you'll have to acquire new items in your fight for survival.
Earn resources by getting kills in the Solstice Awakened featured playlists. Each day the featured playlist matches will take place on a unique map. It could be High Rise, Saloon, or Isolated – the Battle Royale map. Each playlist will award a different resource for earning kills on the map. 
Different modes and maps will regularly rotate in throughout the event, offering new challenges and different resources. Collect enough resources and exchange them for rewards, including a new avatar and several earnable weapons like the Forge-themed Epic Man-O-War assault rifle.
Top 5 Tips for Solstice Awakened
1. Know Your Resources. There are three earnable resources: rations, petrol, and toilet paper. You can only work toward two of the three at any given time, so check back often for new playlists and new earning opportunities. If you miss a resource, it is likely to return soon.
2. Invest in the Weapon Set. Consider investing early in the weapon set, available in the Sweet Joke draw. Playing with weapons in this set provide a fifty percent bonus to earned resources. This adds a huge boost to your gathering potential.  
3. Over Here, We've Got Tips. Do a little recon and brush up on some of the maps that might rotate in during the event. It won't hurt to revisit our posts on Cage, Tunisia, Scrapyard, and Highrise.
4. Know Your Modes. If you want to take home a haul of resources from every featured playlist, make sure you brush up on your skills for Multiplayer and Battle Royale. Check the playlist details before you start a match to know what mode you're getting yourself in to. 
5. Gather What You Need. If you're battling to earn rewards, check to see how much you need of the different resources. Then before you play, make sure the playlist is rewarding you with the resources you need. 

See you online, soldier.
For the latest intel, be sure to visit the Call of Duty: Mobile website. Be sure to follow Call of Duty: Mobile on Twitter @PlayCODMobile, Facebook @callofdutymobile, and Instagram @callofdutymobile.
© 2020 Activision Publishing, Inc. Activision, Call of Duty, Call of Duty: Black Ops and Call of Duty: Modern Warfare are trademarks of Activision Publishing, Inc. All other trademarks and trade names are the properties of their respective owners.
For more information on Activision games, follow @Activision on Twitter, Facebook, and Instagram.