The Lunar New Year is here, marking the first new moon of the lunar calendar. The occasion won't pass by without celebration as new challenges, rewards, and customization items are available to players of Call of Duty: Mobile. 
The event kicks off on January 22 PT, and there's plenty of fun to be had. Read on to get all the details and find out if your Lunar New Year is a lucky one…
Lunar Festival Challenges & Collection
Prepare your soldier and gear up for the festivities by participating in the Lunar Festival Challenges. 
There will be three separate in-game events where players will have to perform certain tasks to get unique items from the Lunar New Year collection. Once you get a collection item, you can trade them in the exchange certain to acquire Lunar New Year themed items. 
This new form of event will offer a host of different challenges, so jump in a match and start playing to complete challenges and earn goods.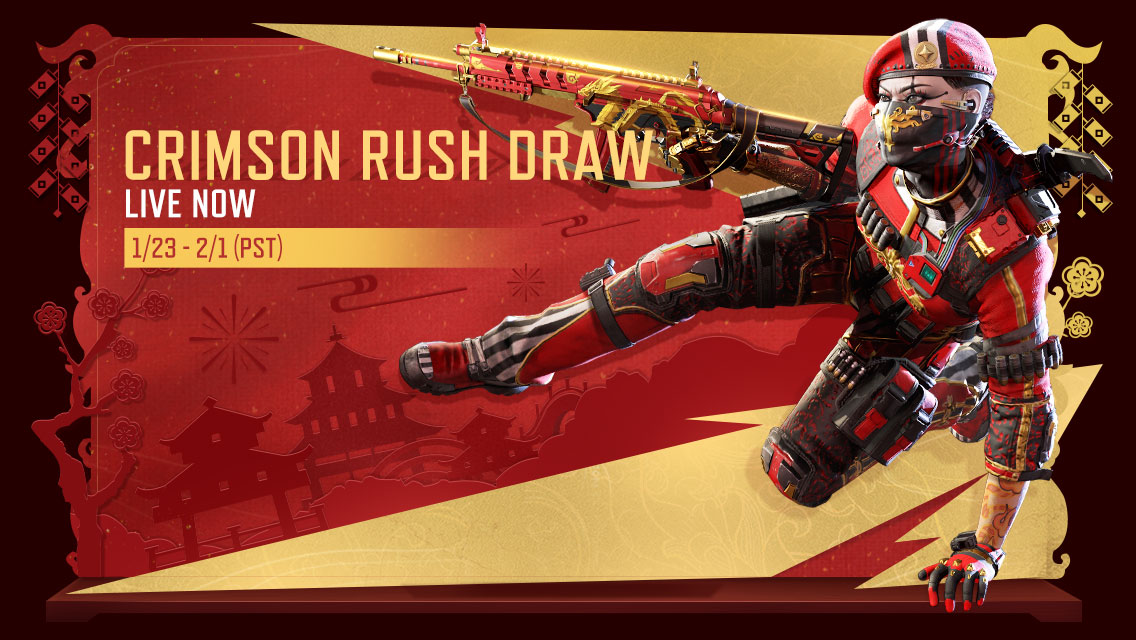 A Rush of Crimson
Two hot ticket items will be available in the Crimson Rush Draw for players to add to their inventory. 
The first is the Freak Show outfit for Seraph. This decorative-themed outfit adds additional flair to Seraph's fierce look. There's also a new weapon the HBRa3 - Dragon Dance. This assault rifle excels at taking down opponents while embracing the look of the New Year.
Live now in Call of Duty: Mobile, Season Three continues alongside the new Battle Royale mode Warfare, a new season of Ranked play, and other limited time Multiplayer game mode events. The Lunar New Year challenges end on January 29 and the Crimson Draw will be available until February 1 PT.  
See you online. 
For the latest intel, be sure to visit the Call of Duty: Mobile website.Also check out www.callofduty.com, www.youtube.com/callofduty, and follow @CallofDuty on Twitter, Instagram and Facebook.
© 2020 Activision Publishing, Inc. Activision and Call of Duty are trademarks of Activision Publishing, Inc. All other trademarks and trade names are the properties of their respective owners.
For more information on Activision games, follow @Activision on Twitter, Facebook, and Instagram.