Scuf Gaming and Activision have teamed up to deliver a Limited Edition SCUF Vantage 2 controller for PlayStation® 4, in celebration of Call of Duty: Modern Warfare: the SCUF Vantage 2 Modern Warfare controller.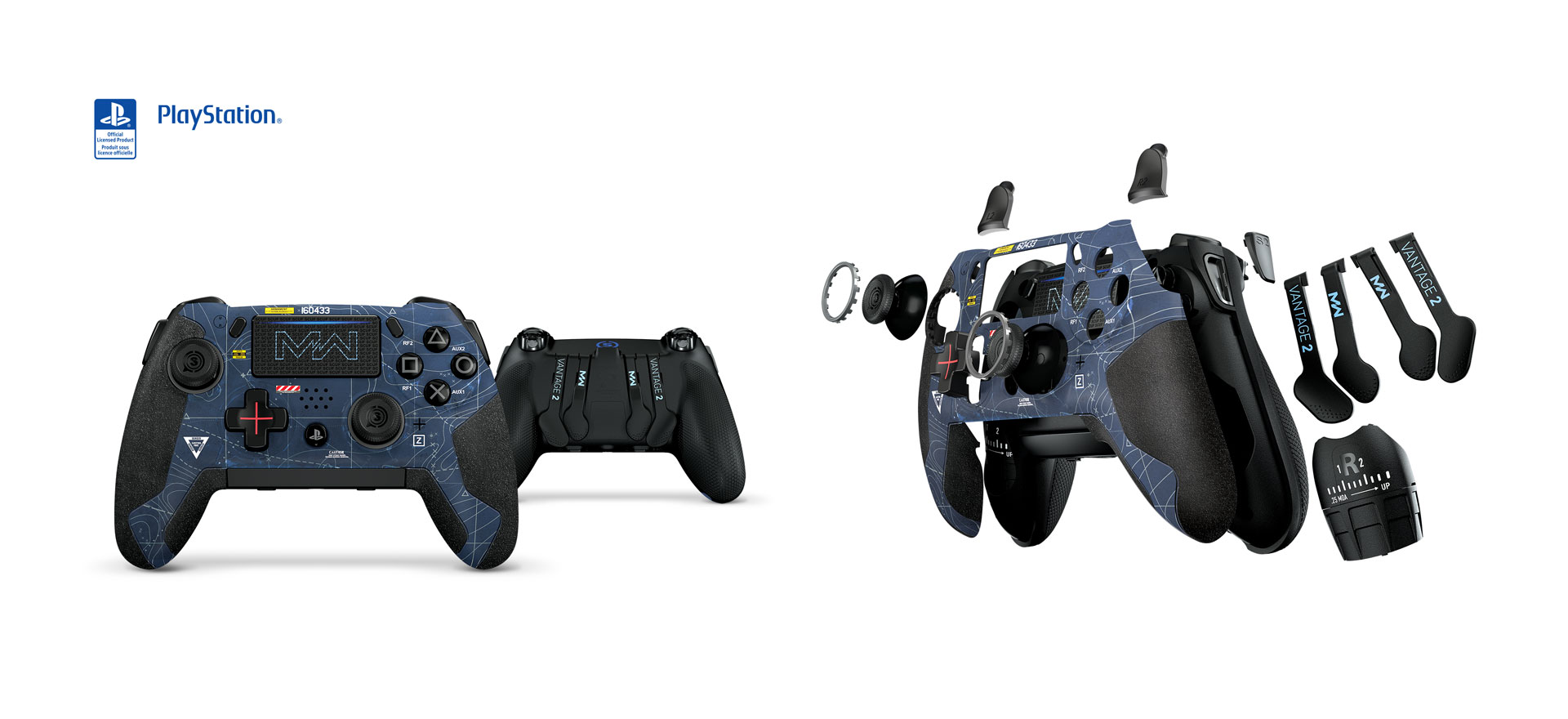 The SCUF Vantage 2 is the latest controller from the company known for giving esports professionals, content creators, and the Call of Duty® community at large, one of the most versatile and customizable controllers on the market.
This wireless controller comes with a whole suite of configurable components, including (but not limited to) four back paddles, two side-mounted Sax buttons, a customization app to quickly adjust settings, an ergonomic grip, adjustable triggers and removable vibration modules. These features, and more, come together to give you the ability to further personalize the way you play Call of Duty: Modern Warfare, and gives you the opportunity to level up your game with advanced controller technology.
All of this hardware lives under the hood of an exclusive faceplate design based on Call of Duty: Modern Warfare. A tactical blue topography map is placed across most of the Vantage's profile, with solid black grips accenting the controller's sides and the MW logo etched right into the audio touch bar.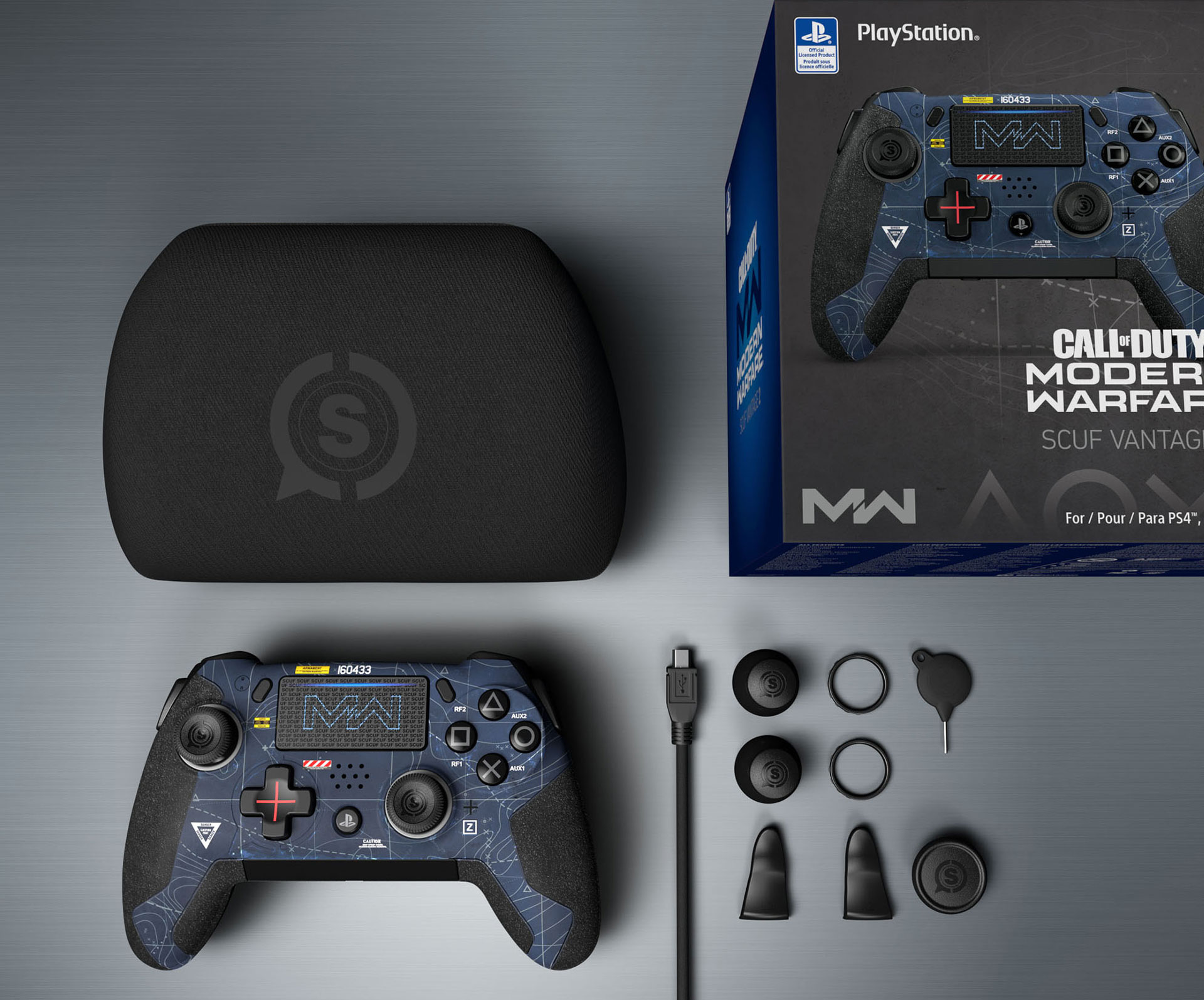 And, because it is a SCUF Vantage to its core, you can expect the same amount of additional customization as you would with any other Vantage. Want to switch out the thumbsticks to a shorter or taller height for more comfort while gaming? How about replacing the D-Pad to a circular pad for a shorter distance between pressing a directional button and moving a thumbstick? That, and more, is possible with interchangeable parts included with the controller that can be easily swapped out. Additional accessory kits for further customization are also available separately.
This limited edition SCUF Vantage 2 controller for PS4™ is available in North America, online at https://scufgaming.com/call-of-duty and in GameStop locations at a MSRP of $219.95 USD.
Don't drop into Call of Duty: Modern Warfare unprepared and underequipped; order your Limited Edition SCUF Vantage 2 Modern Warfare controller today before reporting for duty on October 25, 2019.
For more information and the latest intel on Call of Duty®: Modern Warfare®, check out: www.callofduty.com, www.youtube.com/callofduty and follow @InfinityWard and @CallofDuty on Twitter and Instagram and Facebook.
For more information on Activision games, follow @Activision on Twitter, Facebook, and Instagram.