This October 25th, expect no compromises as Modern Warfare takes you on an engaging narrative, featuring military operations across the globe, where morality is sure to be tested. But who are the main characters of the Campaign? The following detailed Intel Drop reveals the initial plans and machinations of the major players of Modern Warfare: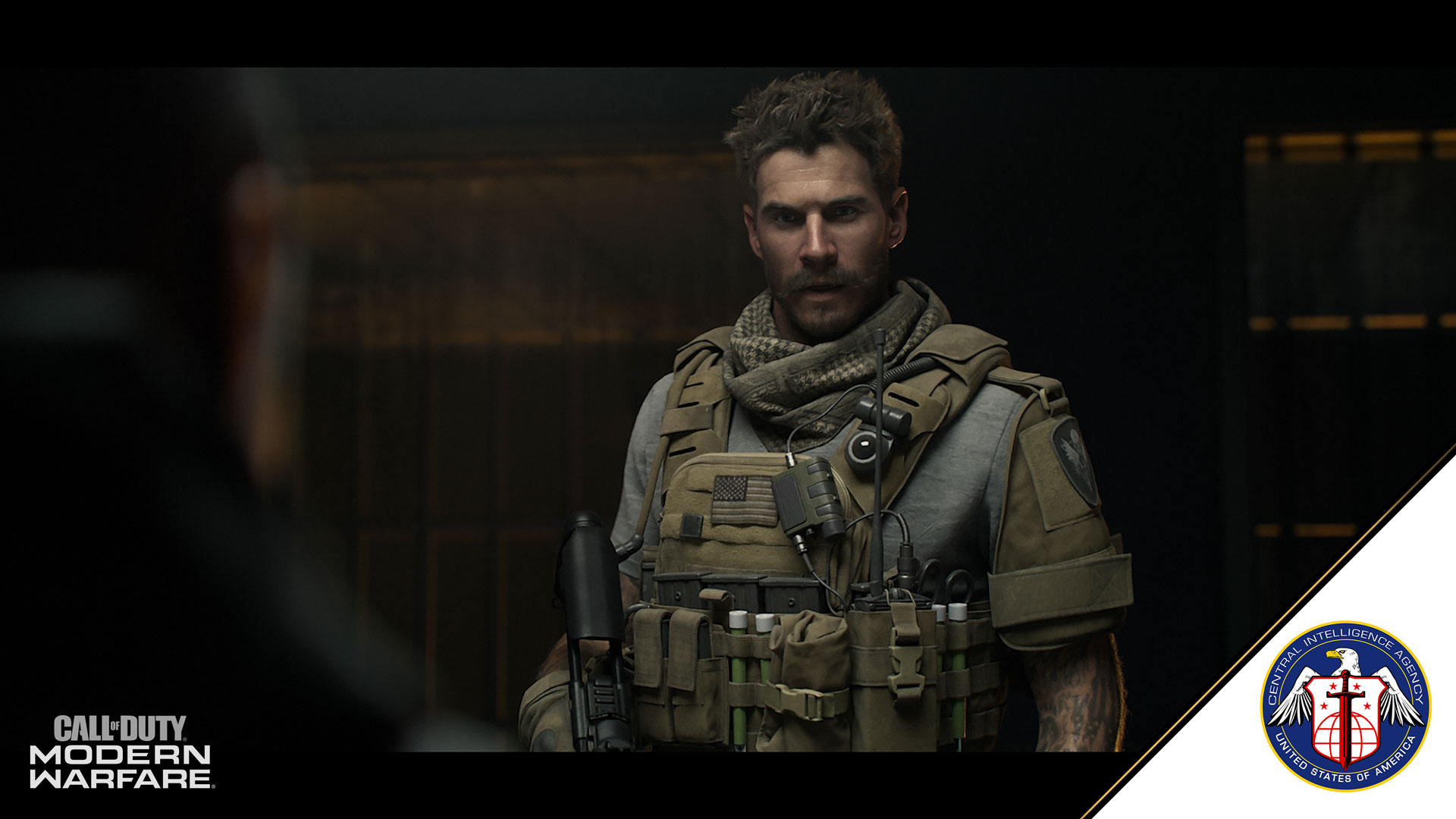 Alex – Aka "Echo 3-1"
Operations Officer, Special Activities Division (SAD), CIA
Alex, call sign Echo 3-1, is an operations officer in the CIA's Special Activities Division, responsible for high-threat covert missions. Alex doesn't typically carry papers, weapons or military uniforms that would overtly associate him with the U.S. government. Alex leads small teams, trained to infiltrate enemy lines and survive inhospitable conditions in hostile locations. The tools of his trade are laptops, light machine guns, sat-phones, and rocket-equipped combat drones. Alex must often engage in unsavory activities, from which the special forces of the army, navy and air force are barred, for legal or political reasons. Alex's mission profiles include counter-insurgency, special reconnaissance, counterterrorism, information warfare and anti-proliferation of weapons of mass destruction.
Surrendering his former rank and history of special ops military service with Army Delta, Alex sacrificed traditional contact and association with family to join the SAD. He has spent the last six years living a series of assumed identities to achieve "sensitive" objectives wherever he is needed. Once tasked, he often operates autonomously, training, advising and arming allies to act as interpreters, pathfinders and soldiers.
At times, Alex's strongest argument is a suitcase full of cash, his cultural knowledge and his language skills. Specializing in human intel, Alex works directly with real eyes and ears on the ground through direct contact with residential armies. Although denied, Alex's team, along with host nation forces, plans and executes acts of sabotage against enemy targets.
Without ready access to cargo ships and larger scale equipment, Alex adapts, commandeering helicopters and captured Soviet-era aircraft, or local fighters. Through 2017, Alex's units played a key role in ensuring definitive victories against emerging terrorist networks. SAD's top-secret commandos are permitted to execute missions against enemies of the state, without consulting the Pentagon or White House. This duty was granted through presidential decree, enacted to allow for the killing of terrorists. Over his career, Echo 3-1 has been involved in multiple actions to assassinate enemy leadership.
Alex values direct contact with local militias where he can track both allied and enemy intentions to help advise appropriate action. Alex is deeply committed to his work, and departmental profiles highlight his empathy as both an operational advantage and a matter of potential concern for operational fitness.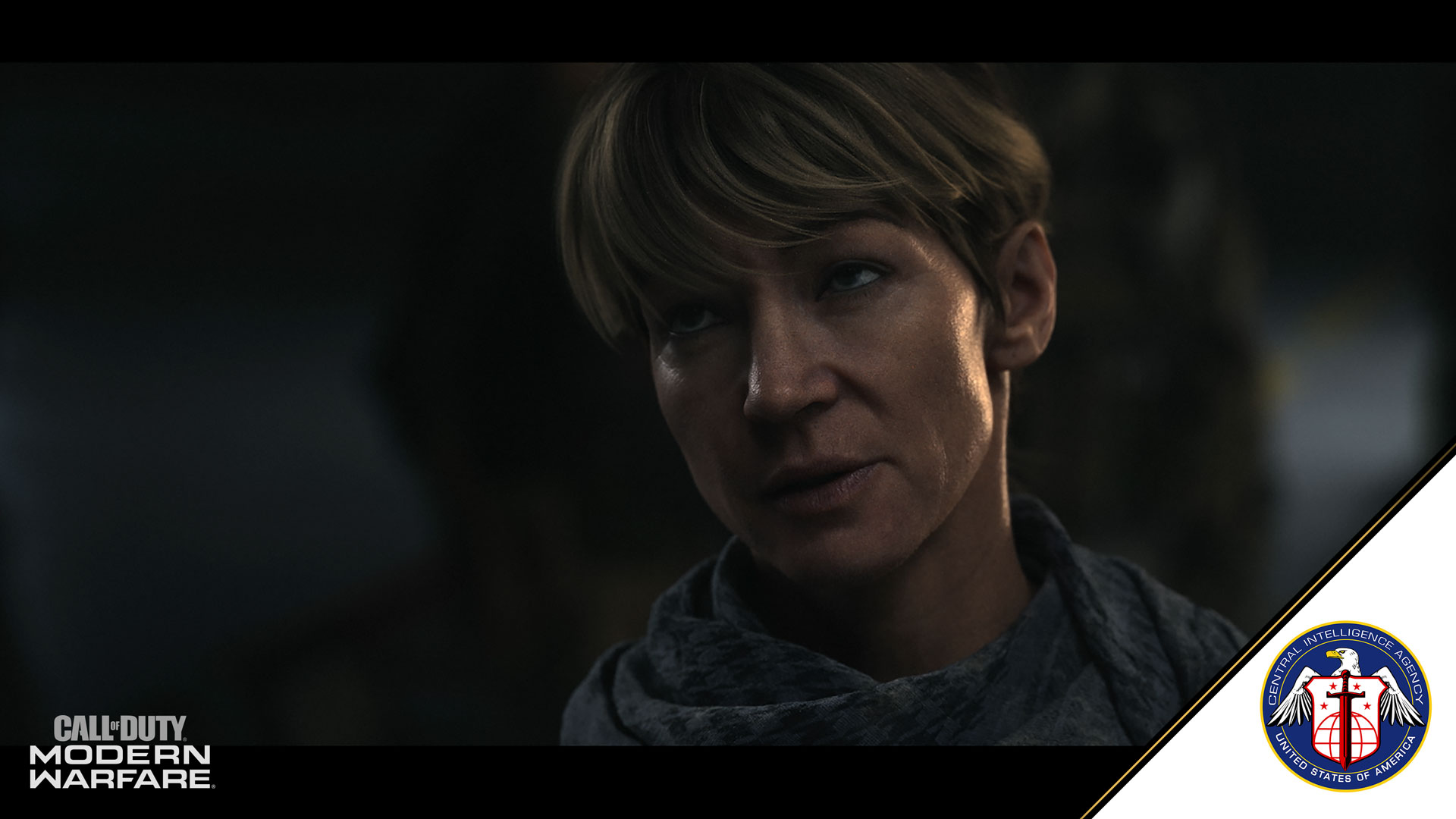 Kate Laswell
Supervisor, Special Activities Division (SAD), CIA
Kate Laswell was born in Annapolis, Maryland. Kate believes that past is prologue, witnessing both diplomatic and military failures in the war on terror, her tradecraft is largely dedicated to breaking this repetitive cycle. Kate has a Master's degree in strategic intelligence analysis and studied Near East linguistics at the American University of Beirut. She graduated Summa Cum Laude from Cornell University with a BA in International Affairs.
Laswell began her career as a communications analyst. Her earliest evaluation showed an advanced aptitude for strategic analysis. Kate's acumen was quickly recognized by the Islamabad Station Chief, and she was relocated to Pakistan, where she served as a "targeter" – a critical support role in the early days of the lethal drone strike program.
On the fast track, Laswell was transferred to U.S. Africa Command at Camp Lemonnier. Shortly thereafter, the base was ground zero for a shocking attack by a suicide bomber. She considered her survival, a calling to serve the greater good and has devoted her career to global security.
As she climbed the CIA ranks, Kate looked for a female mentor who could show her how to retain her personal life and still be respected for her operational judgment. Not finding that role model, Laswell worked with unapologetic obligation to her mission. Laswell has always been hard to manage but brings reliable maneuvers to the table. A retired colleague said, "when it comes to unconventional information warfare, Kate Laswell rewrote the book."
In 2008, the historically paternal agency broke its glass ceiling, calling on Kate to supervise a Special Activities Division (SAD) "black site" program in Europe, Asia and South America, a post with no official commission. Kate's leadership post with the SAD was considered controversial, after she refused to testify in open hearing, on the use of rendition. Often polarizing but always respected, over her tenure, Laswell developed detainee information that saved tens of thousands of lives. Evaluation reports credit Kate's success with not being risk averse.
Laswell currently reports directly to the CIA Inspector General, through an elite category of Top Secret called "Top Secret/Sensitive Compartmented" or TS/SCI. This clearance authorizes select special agents, largely unconstrained latitude in responding to critical terrorist activity, at home and abroad. To execute her missions, Kate works closely with the special activities paramilitary ground branch officers under her command (Alex), and has a close professional relationship with Captain Price. 
For more information and the latest intel on Call of Duty®: Modern Warfare®, check out: www.callofduty.com, www.youtube.com/callofduty and follow @InfinityWard and @CallofDuty on Twitter and Instagram and Facebook.
For more information on Activision games, follow @Activision on Twitter, Facebook, and Instagram.