One man's terrorist is another man's freedom fighter:
This October 25th, expect no compromises as Modern Warfare takes you on an engaging narrative, featuring military operations across the globe, where morality is sure to be tested. But who are the main characters of the Campaign? The following detailed Intel Drop reveals the initial plans and machinations of the major players of Modern Warfare: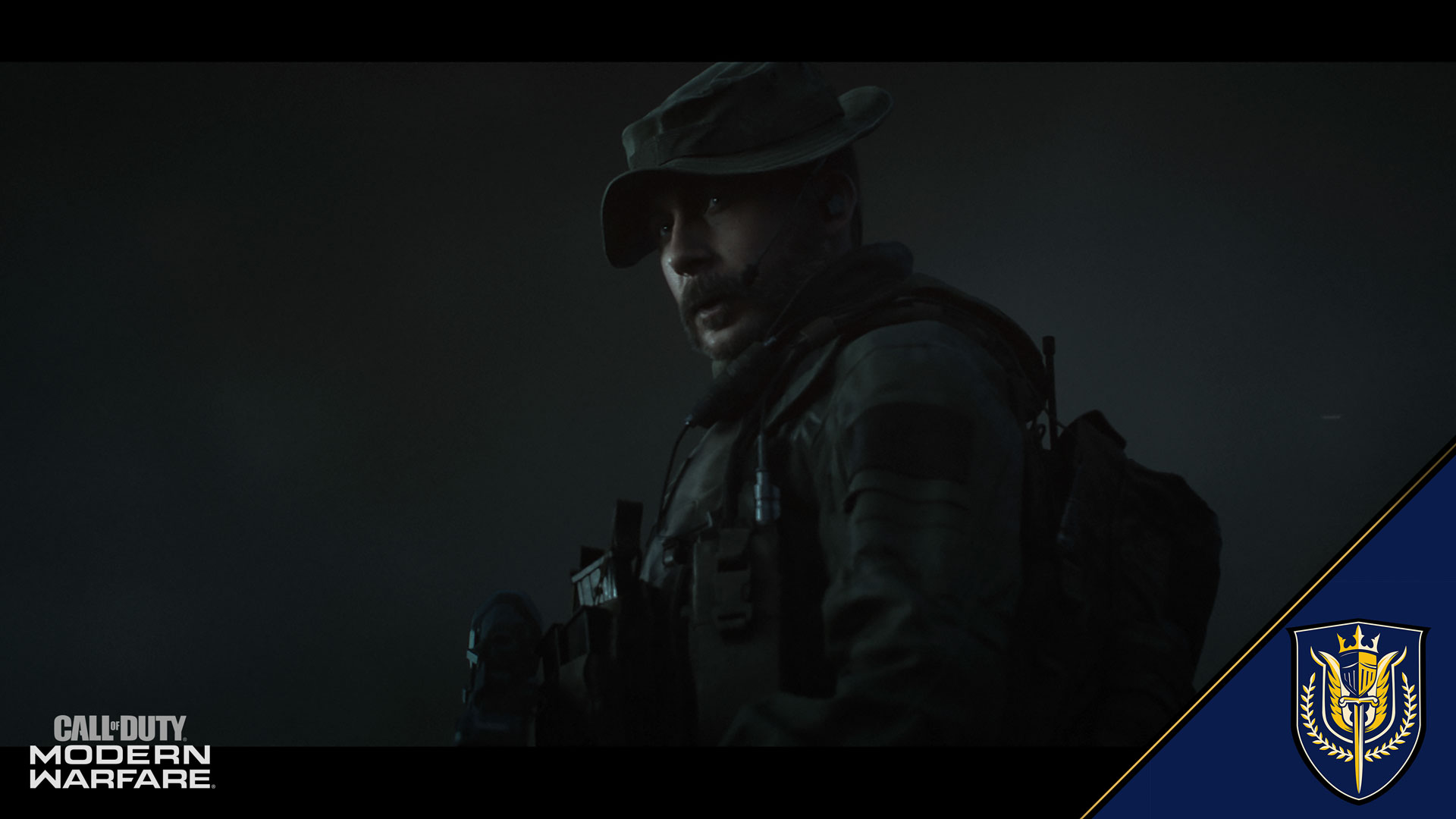 Captain John Price
Captain, British 22nd Special Air Service Regiment
With his service in the Special Air Service Regiment, John Price has spent most of his career fighting in the shadows. He's been shot, captured, abandoned, blown-up, locked up, tortured and left for dead, Price is a veteran of military operations in nearly every conflict-prone corner of the world, distinguishing himself with acts of gallantry and intrepidity. His achievements have risen to the stuff of regimental history.
John Price joined the infantry at the age of sixteen and has served in the British Army for eighteen years. One of the youngest cadets to ever graduate the Royal Military Academy as a commissioned officer, he completed Special Service Commando selection and was 'badged' a member of the SAS, proving his worth on countless covert operation over multiple deployments in the Middle East. Promoted to Captain in 2011, call sign 'Bravo Six', Price is the officer in charge of a highly effective unit, tasked with anti–hijacking counter–terrorism, specializing in Close Quarter Battle (CQB), sniper techniques and hostage rescue. He is unofficially missioned to capture or kill high value targets (HVTs).
Blessed with uncanny instincts and an unchecked determination, Captain Price is a peerless combat-tracker, known for exceling in a fluid and volatile environment. An elite seek-and-strike expert, Price is versed in a wide range of field craft and tactical capability. From airborne shock-trooper to long-range reconnaissance operator, Captain Price is a covert, jungle, desert and urban operator, sniper and saboteur. With a knack for developing and maintaining links to foreign fighters across the globe by earning goodwill through trust, Captain Price works closely with Western intelligence agencies assigned to aggressively pursue HVTs. His counter-terrorism squadron is on call to mobilize anywhere in Europe with immediate readiness.
Price believes, the duty of every soldier is to fight for the greater good— "The rules of engagement don't change, but their justification does." Price always fights for what's right but he knows what's right isn't always what you're fighting for. He's often said, "One man's terrorist is another man's freedom fighter." Sometimes unpredictable and unrestrained, John Price has a golden rule all his own: "We get dirty, and the world stays clean."
Although an officer, Captain Price has always preferred to keep the company of the enlisted warfighter. John often tells new recruits: "All it takes to change the course of history... is the will of a single man or woman." Not above a rogue move or an unholy alliance in the name of getting the job done, John has a deep but often strained relationship with the system. Specializing in unconventional warfare, Captain Price is a target-focused warfighter who deploys a cut to the chase lethality.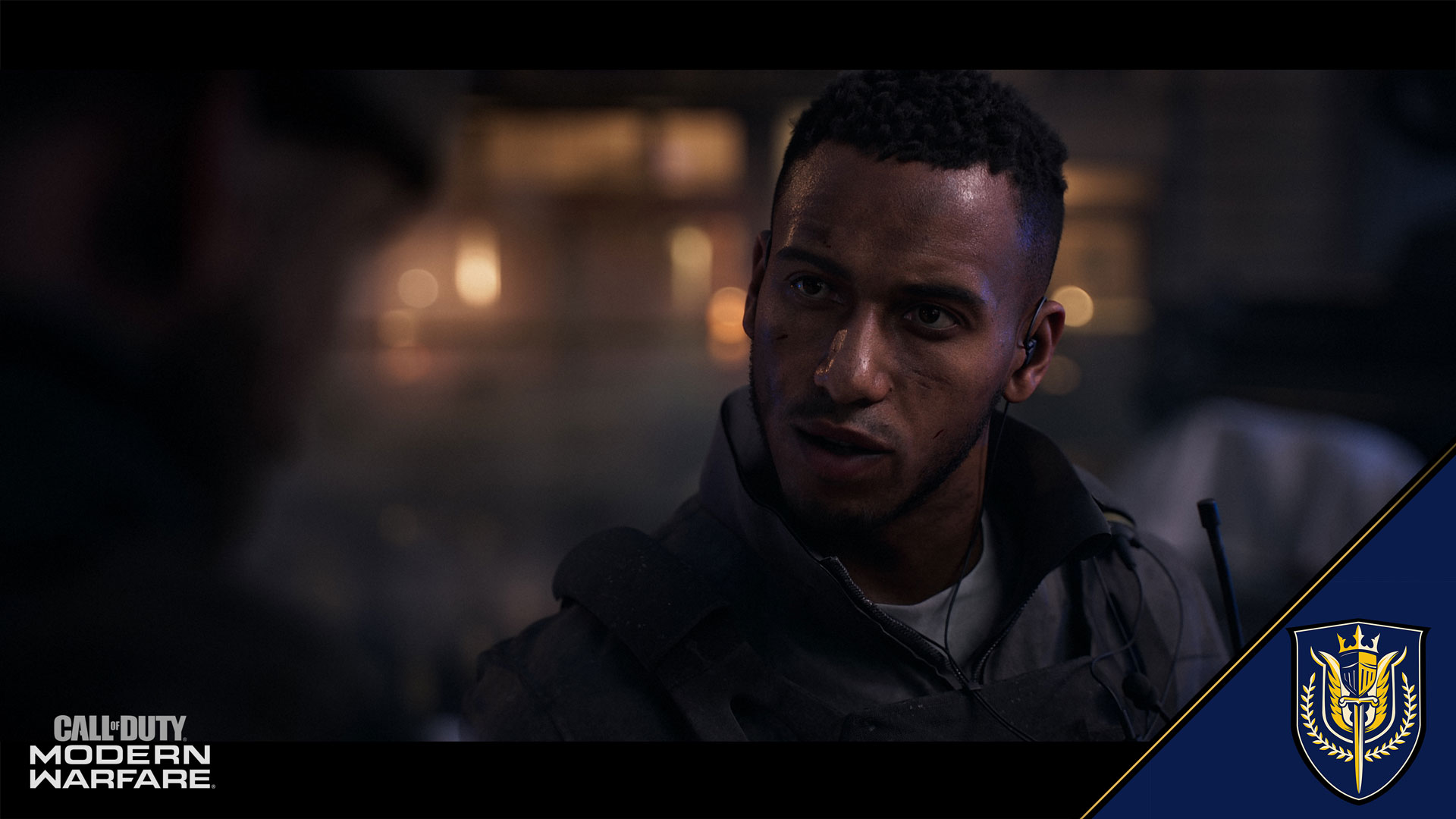 Sergeant Kyle Garrick
Sergeant, Special Air Service Regiment
Kyle Garrick enlisted in the British Army in 2014, serving in the Queen's Lancashire Regiment, spending four years participating in test flights, jump competition and marksmanship before passing selection for Her Majesty's elite Special Air Service (SAS), where he is currently serving as a sergeant for his sixth year.
Tasked to Northern Ireland, Bosnia, Turkey, Iraq, Afghanistan, and Syria, Garrick has spent the better part of his career hunting terrorist fighters. Kyle earned the U.S. Marine Corps Gold Parachute Wings at Marine Corps Base Camp Lejeune in North Carolina whilst on an exchange attachment and routinely cross-loads on operations with the SAS American counterparts, the Navy SEALs. Required to undergo resistance to interrogation testing, Kyle was the only candidate in his class to escape the facility and evade capture. Routinely subjected to physically and mentally uncomfortable scenarios, Kyle prides himself on high tolerance and tactical awareness. "Everyone talks about the physical aspect of being in the SAS but my job is mostly mental. Give me a guy who's got his mindset right over a guy who's twice as fit any day of the week."
Sergeant Garrick was awarded the Queen's Gallantry Medal, the South Atlantic Medal, and the General Service Medal for both covert and overt counterterrorism operations in the Middle East, disrupting opium supply lines and poppy production, a major source of terrorist financing. Kyle's last Middle Eastern tour was cut short due to an ever-changing political climate and a growing intolerance for full-throated unconventional warfare. Fading support for western backed guerrilla movements as well as growing regional tension complicated matters in the field, as men like Kyle are asked to do an imperfect job, perfectly well, without exception, no matter the cost.
With expertise in prime target elimination, demolitions, weapons tactics, covert surveillance and VIP protection, Kyle currently serves on the SAS domestic counter-terror program, executing homefield mission with metro police forces on European soil. Challenging duty, due to civilian and collateral damage issues, Kyle seeks the opportunity to serve abroad again, and make a real difference combating the threat of terror.
With the SAS notoriously shrouded in secrecy, Kyle explains— "We move in silence, do our job, and melt away. No publicity, no media. It takes stamina, willpower, guts and brains. Got those, we'll welcome you a try at being one of us. If you haven't got all that, then off with you..."
For more information and the latest intel on Call of Duty®: Modern Warfare®, check out: www.callofduty.com, www.youtube.com/callofduty and follow @InfinityWard and @CallofDuty on Twitter and Instagram and Facebook.
For more information on Activision games, follow @Activision on Twitter, Facebook, and Instagram.