Awesome Goods. Almost Gone.
Seen a Ghost in the lobby? Picked up the 'Usurper' LMG blueprint or 'Bloodhound' shotgun blueprint from a fallen foe in the heat of battle? You've interacted with just a few of the extraordinary rewards available in this Season's Battle Pass.
Packed with content you can earn for a limited-time – like Operators, Operator missions, and weapons – the latest Battle Pass has made for an unforgettable Season. With items that any player can unlock through gameplay at free tiers, the Battle Pass system has something for everyone: from two new, FREE weapons, to the return of an iconic playable Operator, Ghost.
Better yet, all Call of Duty®: Modern Warfare® and free-to-play Warzone users have access to the same Battle Pass system that offers unified progression, so players can unlock tons of gear and weaponry by playing Multiplayer, Special Ops, or Warzone! For free-to-play Warzone players, that means everything you unlock will be available to equip and use in the full version of Modern Warfare when you purchase. 
But, Not for Long!
The current Season ends on soon, meaning there's not much time left to finish (or purchase!) your Battle Pass and get access to the full span of rewards.
Because Battle Pass progression is shared between Modern Warfare Multiplayer, Special Ops, and Warzone, it's easier than ever to play and progress through all 100 tiers of Battle Pass system content. Read on to see why you should finish your Battle Pass and get some tips for doing it in style.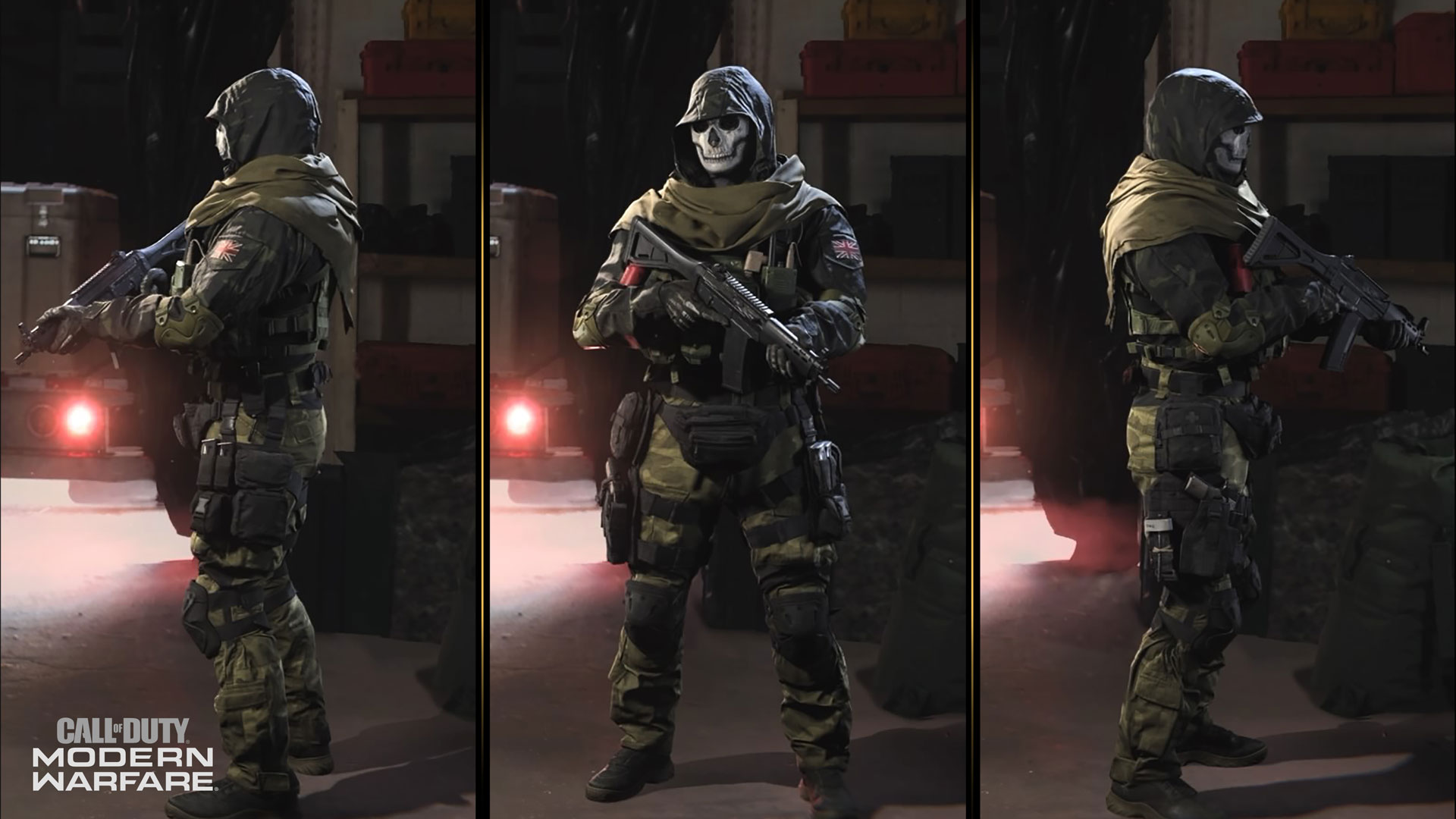 Top 5 Reasons to Finish (or Purchase!) The Battle Pass ASAP
1. Two Tiers for 'Ghost': Tier 0 & Tier 100
The Legendary Operator from Modern Warfare 2 makes a bold return to Call of Duty: Modern Warfare! To unlock Ghost, you'll need to pick up this Season's Battle Pass. Here are all the 'Ghost'-ly goods the Battle Pass has to offer:
Tier 0: This Season, unlock FOUR special items before you even play through Tier 1. As soon as you get the Battle Pass, you'll instantly unlock Ghost for play in Multiplayer, Special Ops, and Warzone, plus his 'Jawbone' Operator skin and a rewarding Operator mission for Ghost that rewards two additional skins for Ghost when completed.  
That's not all: Your Battle Pass purchase also instantly unlocks 'Thorne' and his 'Marshland' Operator skin, plus an Operator mission for Thorne, the 'Time Traveler' Operator watch, AND a 10% XP Boost that lasts for the remainder of the Season.

Tier 100: This overstuffed tier unlocks a full package of additional Ghost-themed content. Get the 'Ghosted' Operator skin, the hyper-accurate 'Undertaker' SMG blueprint, Ghost's 'Watch This' Finishing Move and a Legendary Battle Pass emblem to show off your completionist ways.


2. Weapon Blueprints: Fit for the Fight!
Whether you're looking for a new Multiplayer loadout or want a few blueprints to round out your Warzone Loadout Drop, the Battle Pass is the most rewarding way to unlock and try out the very latest blueprint. Here are a few stand-out weapon blueprints that are only available in the Battle Pass:

The 'Usurper' LMG Blueprint: Tier 95
The 'Usurper' LMG blueprint packs in the precision. What it slightly gives up in mobility, the 'Usurper' triples in accuracy. Fixed with next-level attachments like the 5mW Laser and the FORGE TAC Stalker Stock, the 'Usurper' is sure to be a favorite LMG blueprint in Multiplayer and Warzone.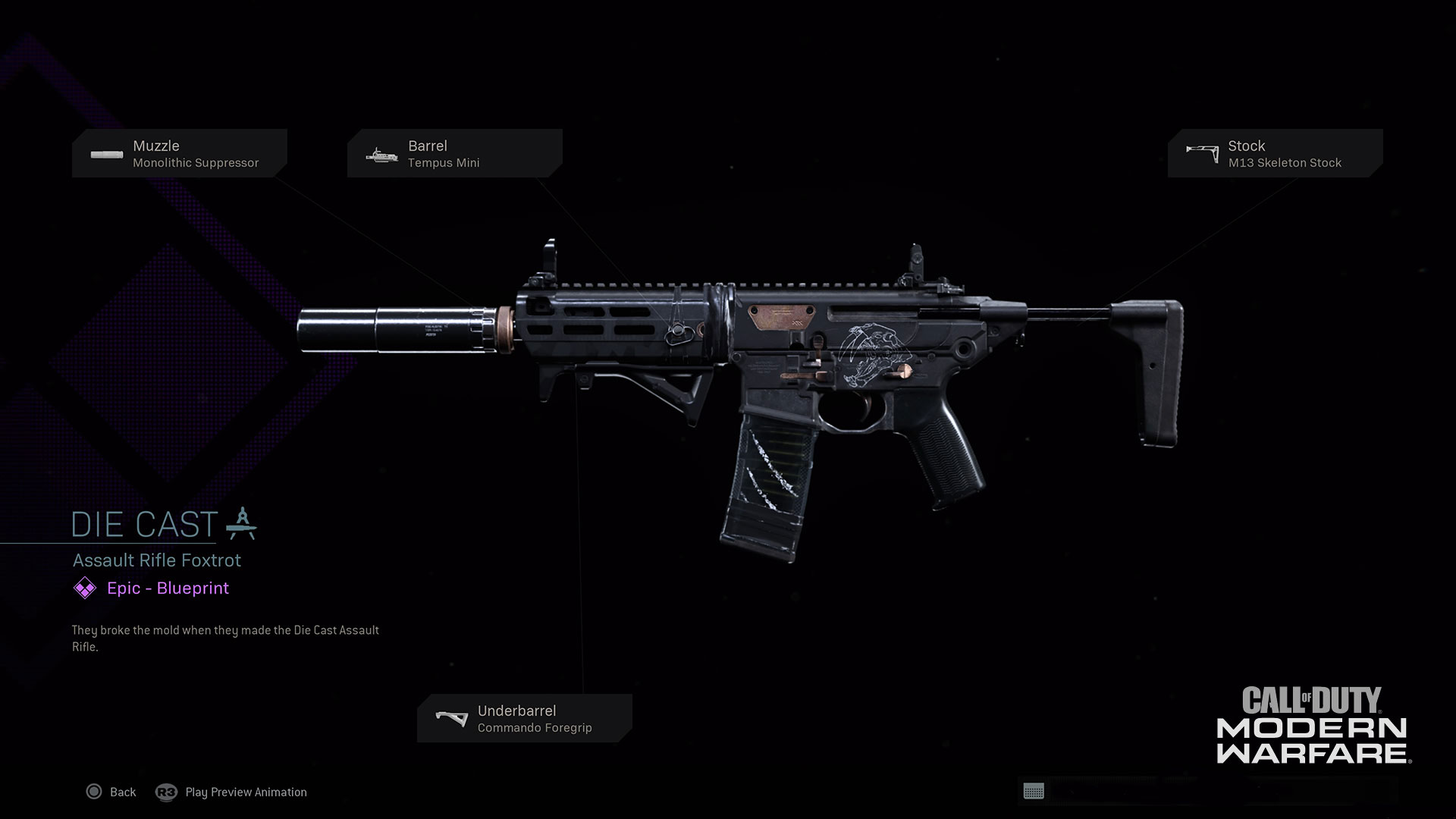 'Die Cast' AR Blueprint: Tier 59
This lean, mean Blueprint offers a slight edge in accuracy, with plenty of mobility – a run 'n gunner's dream. The 'Die Cast' comes with a set of attachments that include the 'Monolithic Suppressor' Muzzle, 'Tempus' Mini Barrel, and more. Get a closer look at how the 'Die Cast' takes care of business in Warzone in Part 2 of this Season's Designed for Engagement blogs.
'Line Breaker' Marksman Rifle Blueprint: Tier 51
It's hard to beat the 'Line Breaker' in terms of accuracy, range, and control. Swiftly dispatch your targets with an outfit of just four attachments, including the FORGE TAC Precision 22" Barrel, and the FTAC Precision Comb Stock.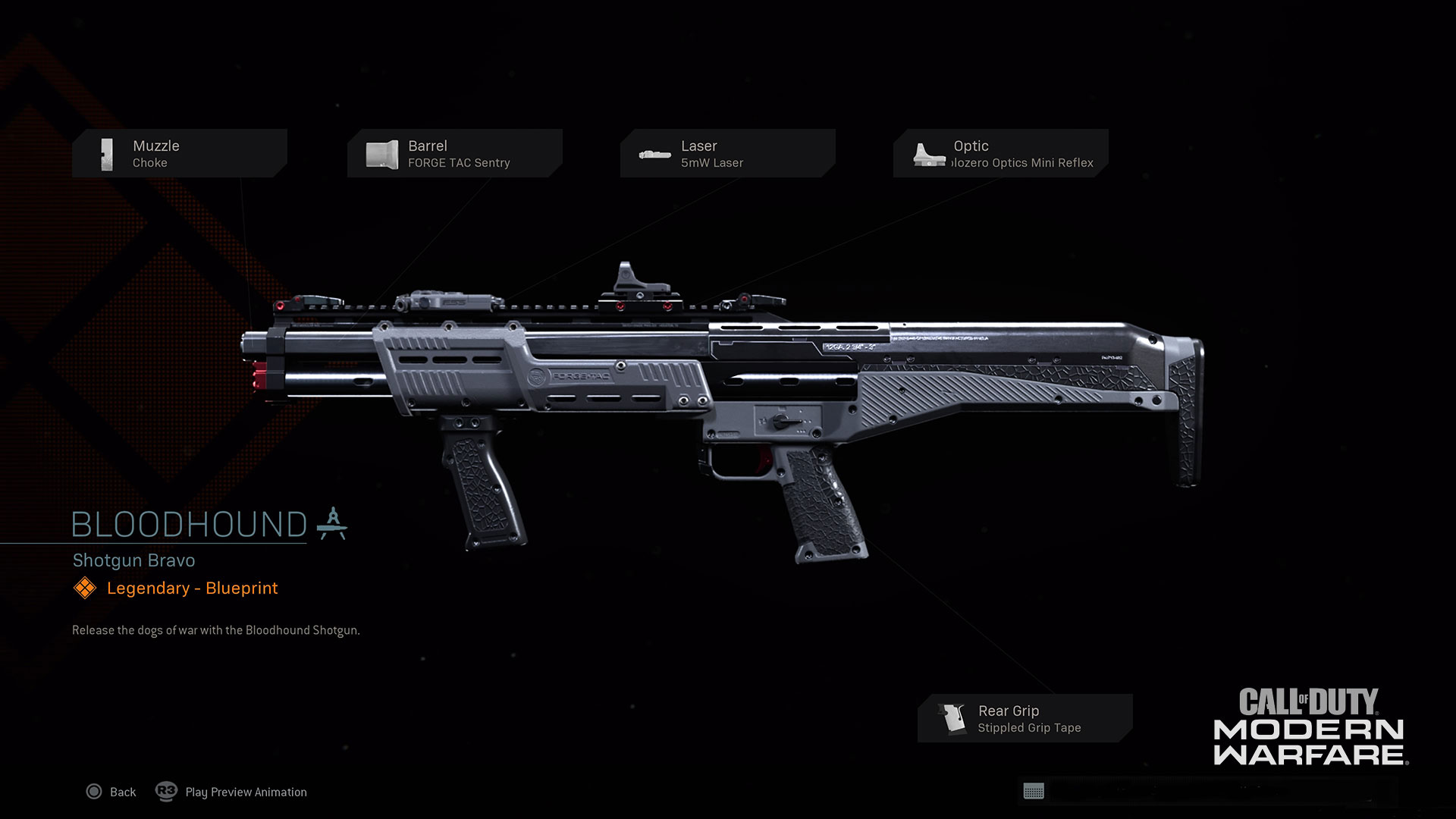 'Bloodhound' Shotgun Blueprint: Tier 42
The double-barreled 'Bloodhound' is one of the Season's best shotgun blueprints. The 'Bloodhound' delivers rapid shots, two-at-a-time. This Shotgun offers high accuracy, range, and mobility. It's outfitted with powerful attachments like the Choke Muzzle, FORGE TAC Sentry Barrel, and more.
3. Operator Skins: Unlock Operators in Warzone
There are 10 Operator-themed tiers in the Season Two Battle Pass, in addition to Ghost at Tier 0 and Tier 100. Each offers a new Operator Skin AND an Operator mission which can be completed to unlock even more content and earn XP.
If you haven't unlocked an Operator by completing Special Ops Missions and Campaign chapters – for example, if you play Warzone only – you can still unlock Operators as you progress through the Battle Pass system! Just unlock any Operator skin tier to permanently access the Operator in Multiplayer or Warzone. 

Here are a few new, killer Operator looks exclusive to the Battle Pass this Season: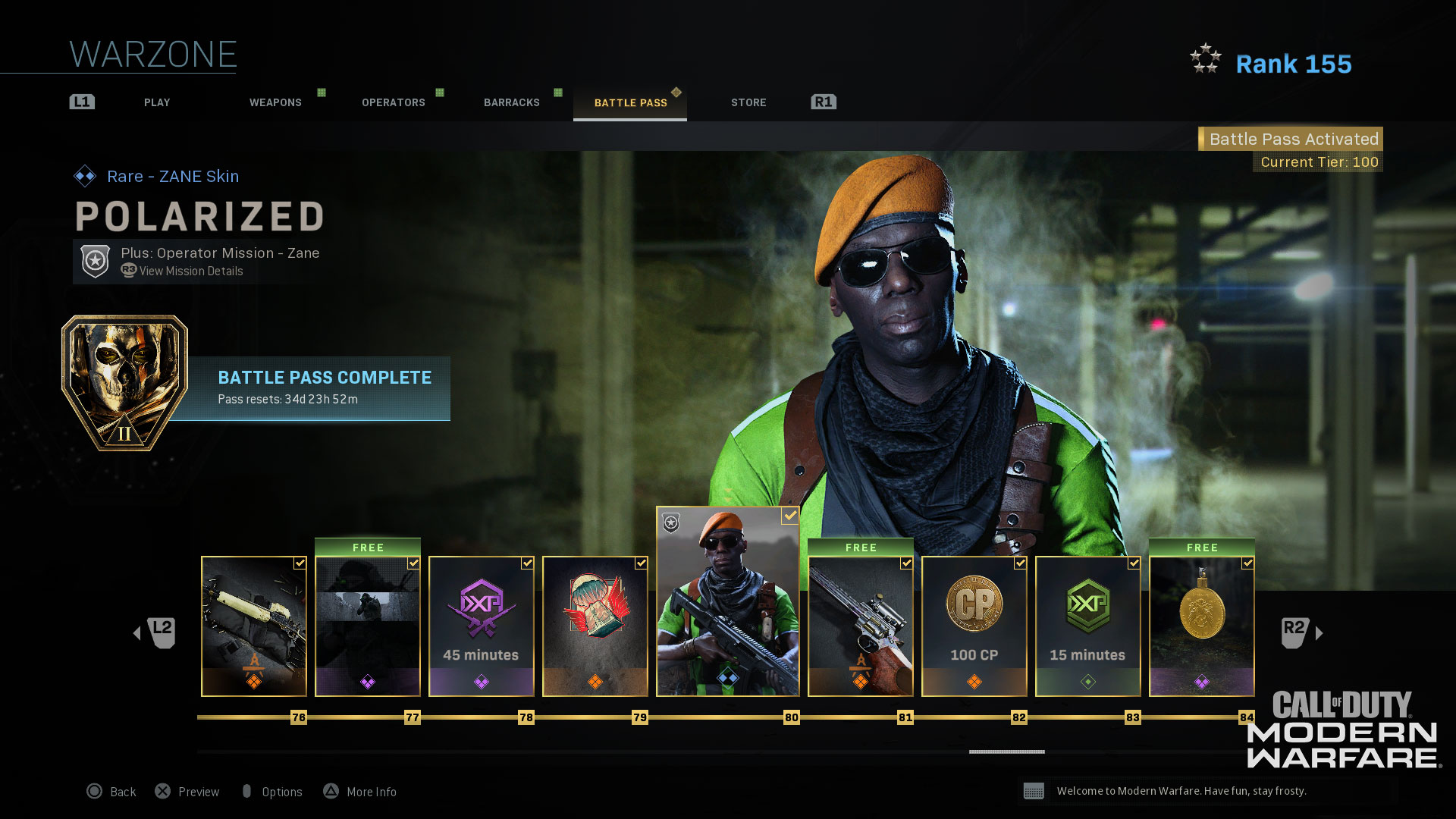 'Polarized' Zane Skin: Tier 80
Everyone's favorite Jackal gets a new neon getup at Tier 80. Unlock this tier to get brightly-colored, soccer-themed 'Polarized' skin for Zane. As always, complete the mission with Zane equipped to unlock even more killer looks!
'Dune Breaker' Azur Skin: Tier 70
This muted getup is great for a low-laying arms dealer like Azur. Complete this tier to the 'Dune Breaker' skin, PLUS an Operator mission that rewards a second skin: 'Grey Matter.'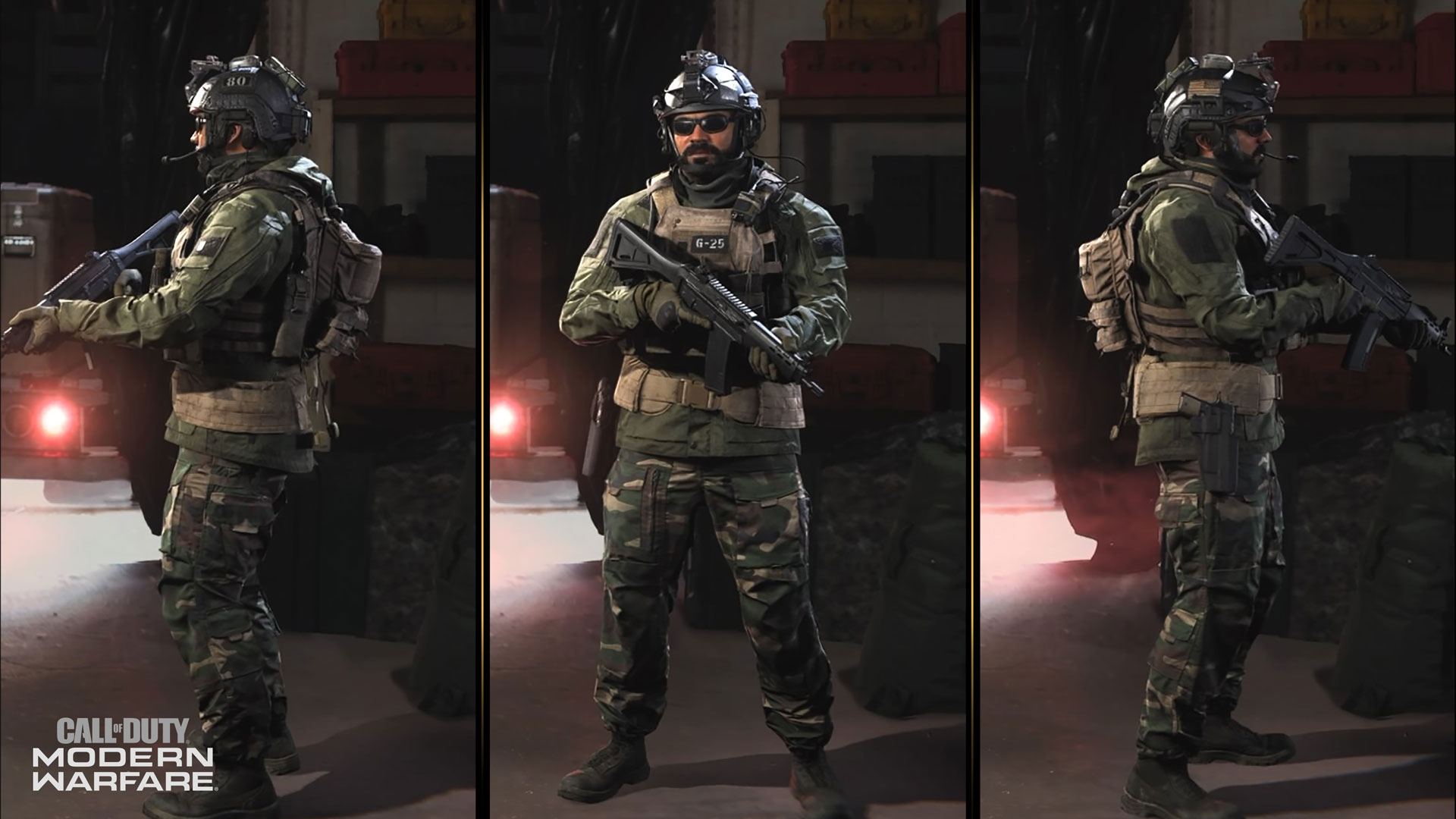 'Clipped In' D-Day Skin: Tier 40
Don't mess with this Texan – just unlock him for play in Multiplayer, Special Ops, and Warzone! This Tier unlocks the uber-tactical 'Clipped In' skin and an Operator Mission for D-Day. Complete the Operator Mission to get an additional Skin for D-Day: the 'Nightshift.'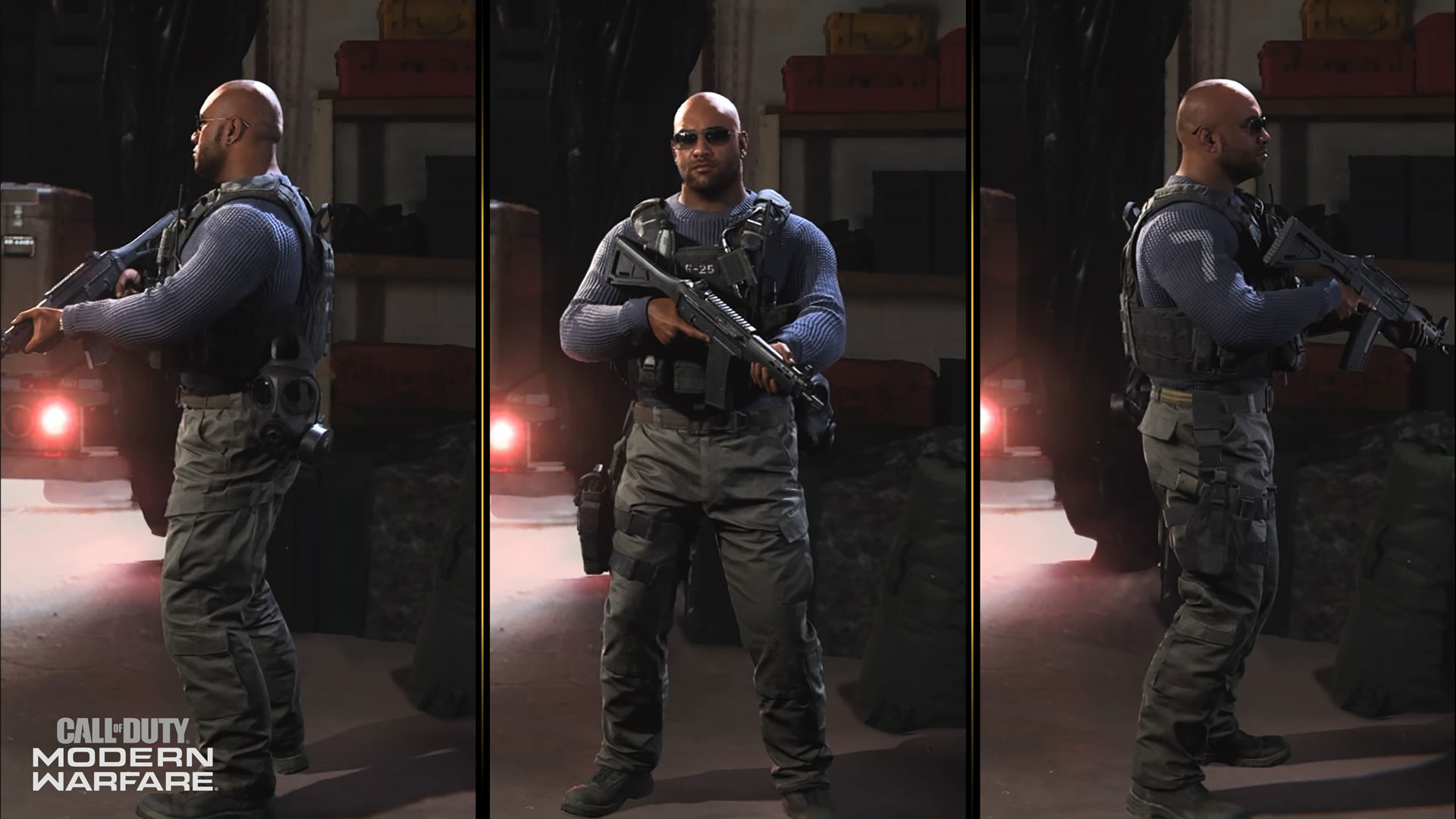 'Buffalo Hunter' Raines Skin: Tier 19
This set of dusky blue duds is perfect for a sunset hunt. Unlock this Tier to immediately get the 'Buffalo Hunter' skin, AND an Operator mission for Raines. Complete the mission to get the 'Evergreen' Raines skin, so you have the 'looks' to tackle the competition on any terrain.
Don't forget that unlocking an Operator skin also unlocks the Operator for play if they aren't already owned. Get more insight on how to unlock Operators for Warzone in this blog.
4. 1,300 Call of Duty Points: Get Your 'CP' Back (And Then Some)
If you purchased (or are purchasing) the Battle Pass for 1000CP, you might want in on a little secret: the Battle Pass system rewards Call of Duty Points, too. In fact, by the time you unlock tier 100, you'll have earned a grand total of 1,300 Call of Duty Points: a nice little chunk of change.
5. And, unlock DOUBLE Tiers!
Jump in and double up on rewards live from April 3 at 10AM PDT to April 6 at 10 AM PDT during the new TRIPLE FEED event!

That's right: get 2XP, 2X Weapon XP, and 2X Battle Pass system tier progression until April 6 at 10 AM PDT! If you haven't unlocked all tiers in the Battle Pass system before then, this event is bound to give you just the boost you need.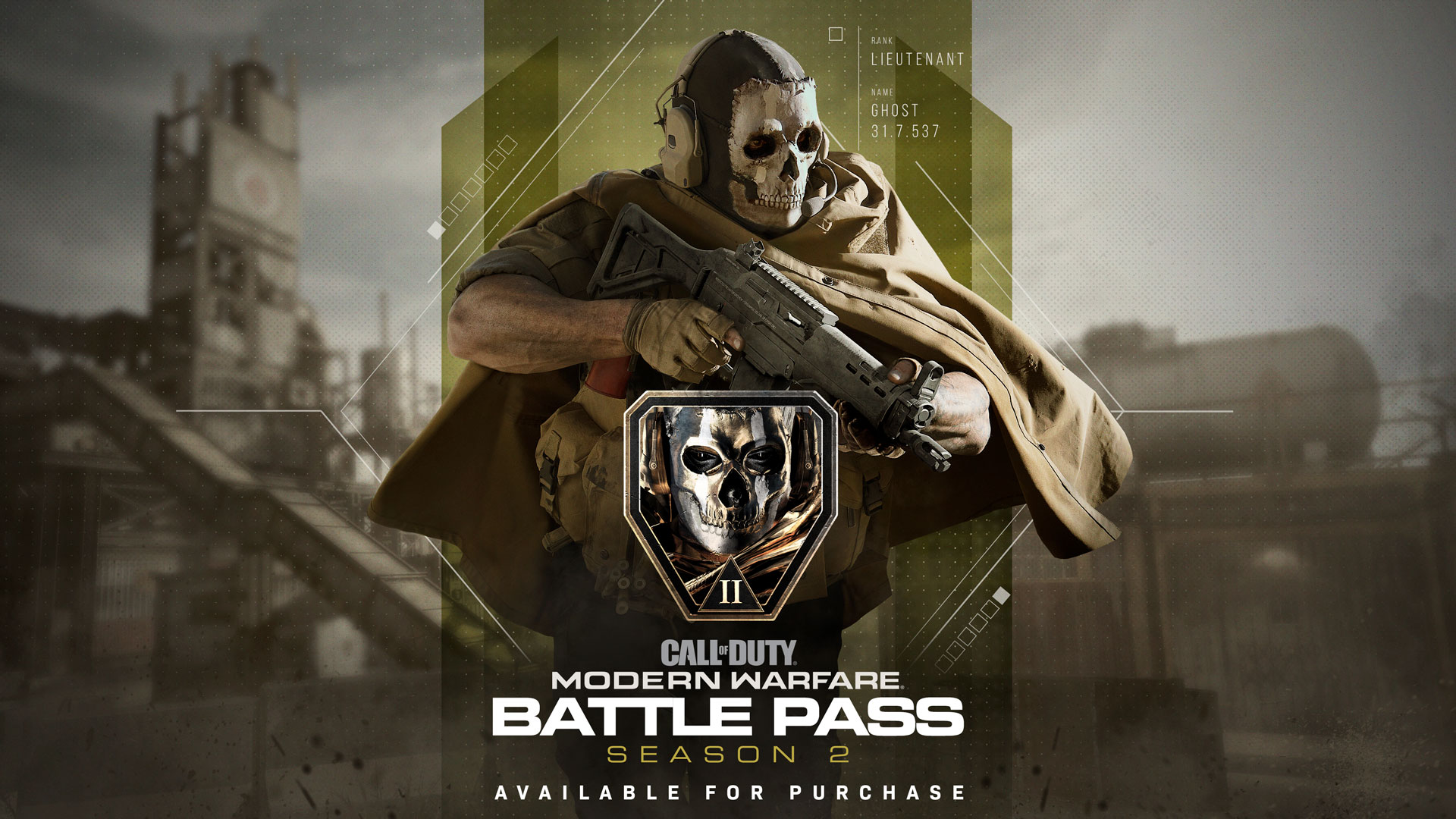 So, What Are You Waiting For?
The Season Two Battle Pass won't be around much longer, BUT the gear you unlock this Season will stay with you forever. Finish all 100 Battle Pass system tiers and you'll have an incredible haul of weapons and skins to take with you into warfare. PLUS, it's your last chance to unlock 'Jawbone' and 'Ghosted' Ghost before he fades away!
So, finish what you started and complete the last tiers in your Battle Pass. Or, pick up your Battle Pass now, any locked tiers that you've progressed through will be unlocked and all of the items added to your inventory. You can get more insight on how the Battle Pass system works in this blog.
There's still time to catch up with the competition and finish all 100 tiers. And, if your Battle Pass just needs some finishing, it's your chance to do it. Unlock those bonus Call of Duty Points, scoop up the last few blueprints, and get some new threads for your Operators. 
We'll see you online. As usual, stay frosty.
For more information and the latest intel on Warzone, visit www.callofduty.comand follow @CallofDuty on Twitter, Instagram, and Facebook. 
For more information and the latest intel on Call of Duty®: Modern Warfare®, check out: www.callofduty.com,www.youtube.com/callofdutyand follow @InfinityWard and @CallofDuty on Twitter and Instagram and Facebook.
© 2019-2020 Activision Publishing, Inc. Activision, Call of Duty, and Modern Warfare are trademarks of Activision Publishing, Inc. All other trademarks and trade names are the properties of their respective owners.
For more information on Activision games, follow @Activision on Twitter, Facebook, and Instagram.