The Call of Duty: Modern Warfare Takeover and Multiplayer Reveal Begins Now!
Critical Intel #1: Multiplayer Trailer is Live!
Stop what you're doing, and watch the Call of Duty: Modern Warfare Multiplayer trailer, an introduction to the ultimate multiplayer playground:
Critical Intel #2: Multiplayer Premiere is Live!
Point your browser to Call of Duty on Twitch, as the Multiplayer Gameplay is currently under way! For a complete Run of Show, check this Blog post.
Multiple Ways to Watch Modern Warfare Multiplayer:
You can choose to watch the Multiplayer Gameplay Reveal in a number of ways:
·      You can stay at Twitch.tv/CallofDuty, where we'll be moving from game to game, showing you the most intense and outlandish match ups, and offering color commentary on exact what's happening.
·      Or, you can visit the Call of Duty channel on Facebook, Twitter, Mixer, or YouTube, and view the Livestream at any of these locations.
·      You can watch any of the attending Livestreamers' individual Twitch channels (see below).
·      You can watch on the MLG website.
·      Call of Duty®: Black Ops 4 fans can watch the festivities from the Black Ops 4 in-game Viewer.
·      Call of Duty® WWII fans are able to watch the Livestream from the Theater: Expect to obtain a Contract that grants you a Weapon Bribe, just for tuning in!
Critical Intel #3: Livestreamers are Go!
Developer Infinity Ward has shared that they have big plans to bring the community of gamers together in the ultimate multiplayer playground with the launch of Modern Warfare.  On Thursday over 30 of the biggest Livestreamers from across the world will get a first look for themselves and viewers everywhere will get a chance to tune-in for all the action as the Modern Warfare Multiplayer Universe is unveiled. Here's a complete, alphabetical list of each Livestreamer, their country of origin, and platform of choice. Be sure to check them all out!
Aimbrot (DE) / PC
Alanzoka (BR) / PC
Alodia (PH) / PS4
Annemunition (US) / PC
CourageJD (US) / PC
DasMehdi (US) / PC
Dr Disrespect (US) / PC
Gotaga (FR) / PC
HAMAN391 (ME) / PS4
Haptic (DE) / PS4
Hutch (US) / PC
JERICHO (US) / PC  
KingRichard (US) / PC       
KittyPlays (US) / PC
LEGIQN (US) / PS4 
Michalow (FR) / PC
Ms_Vixen (US) / PS4         
NoahJ456 (US) / PS4         
Orb (SE) / PC
PAGO3 (POL) / PC  
Shroud (US) / PC    
Siefe (US) / PS4      
Skadoodle (US) / PC          
SkyRRoZ (FR) / PS4
Soki (SPA) / PC        
Syndicate (UK) / PS4         
TeePee (US) / PS4  
Terroriser (IRE) / PC           
TheGrefg (SPA) / PS4
TSM Diegosaurs (US) / PC
TSM Hamlinz (US) / PC     
TSM Myth (US) / PC          
TSM Viss (US) / PC 
Tsubasa Honda (JP) / PS4
Veloxey (ITA) / PS4
vThorben (BLX) / PS4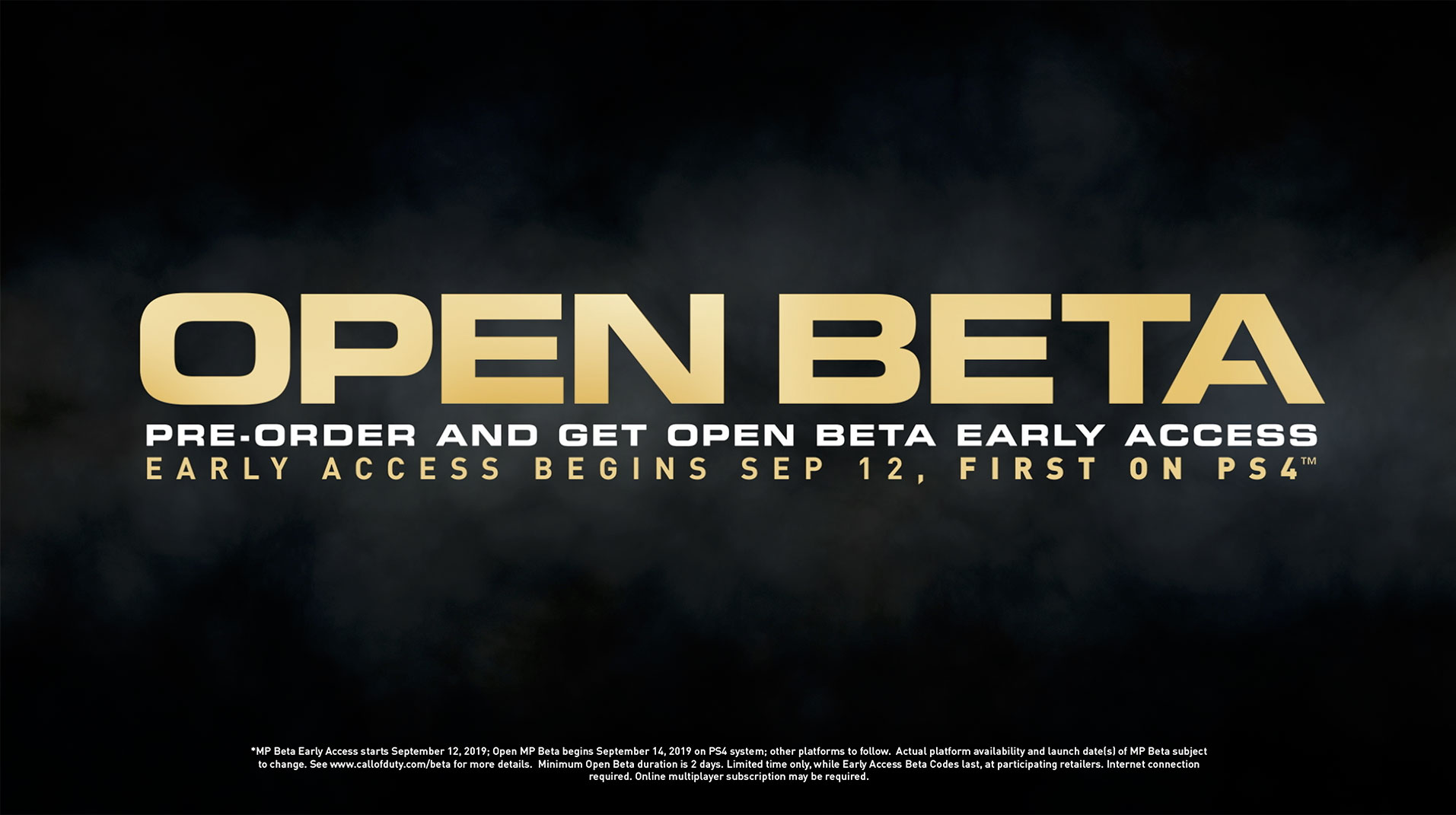 Critical Intel #4: Call of Duty: Modern Warfare Beta Dates* Announced!
The Modern Warfare Open Beta is your chance to go hands on with the game and provide essential feedback to help ensure the best Day One experience possible when the game launches on October 25. Here are the following dates for the Beta:
Weekend 1 - PlayStation 4 Exclusive:
September 12 to September 13: PS4 Early Access
September 14 to September 16: PS4 Open Beta
Weekend 2: PlayStation 4, Xbox One, & PC on Blizzard Battle.net:
September 19 to September 20: Early Access on Xbox One and PC. Open Beta on PS4
September 21 to September 23: Open Beta on PS4, Xbox One, & PC
Specific timing will be announced closer to the start of the Beta. Would you like to know more about the Beta, and how to access it? Simply head here, pre-order the game, and read the comprehensive FAQ.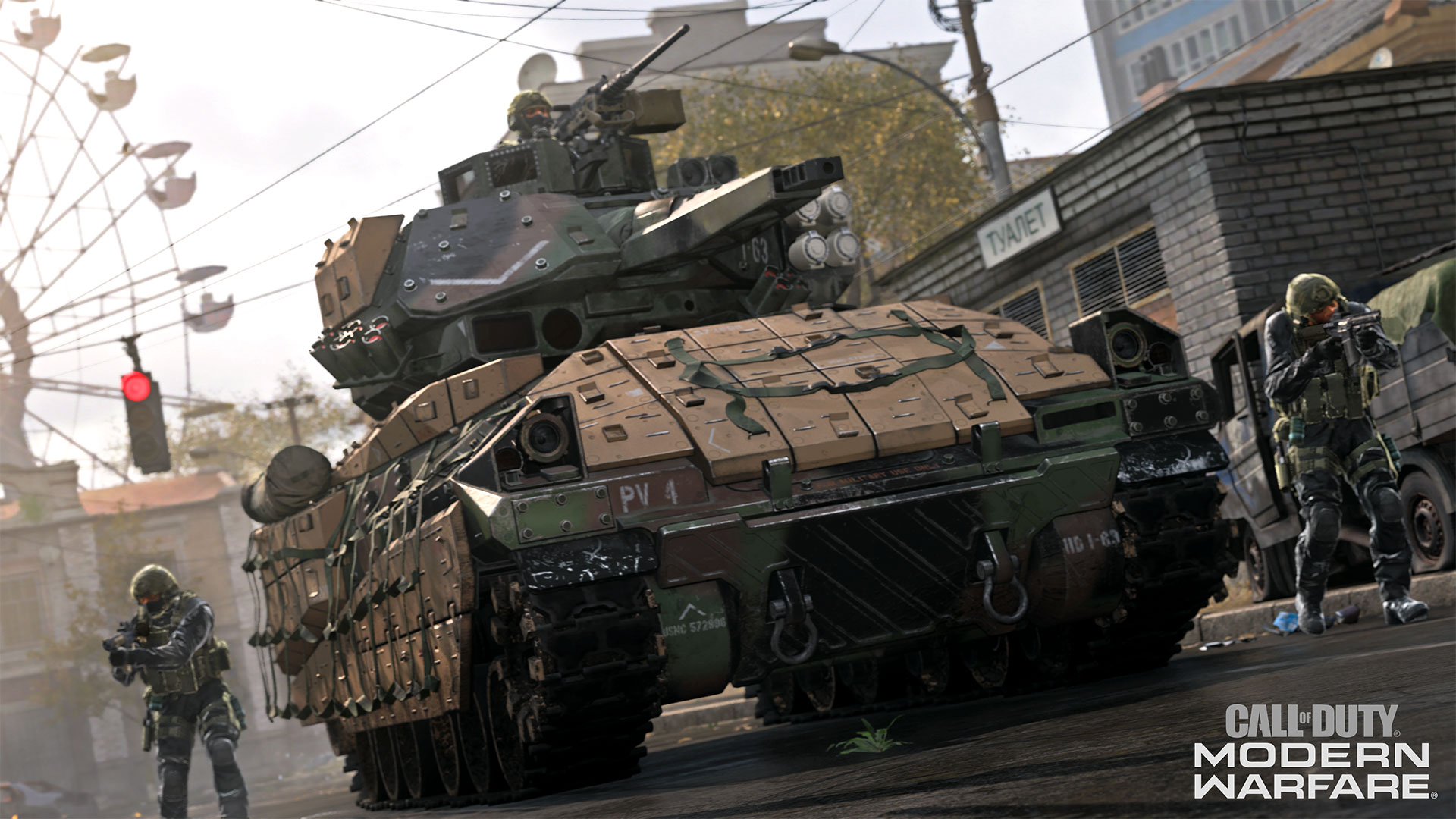 Critical Intel #5: First Looks: Call of Duty: Modern Warfare Blog Takeover Announced!
Press embargos have lifted, meaning you can expect a deluge of Call of Duty: Modern Warfare coverage across your favorite media and content creator outlets starting at 10AM today.
If you're looking for official information and deep dives about a host of Multiplayer content, with intel straight from the developers at Infinity Ward, prepare for some return visits to the Call of Duty and Activision Games Blogs. The Modern Warfare Blog Takeover is now on, with multiple new stories a week, starting tomorrow. Do you need specific, confirmed, and official reports on the creation of Multiplayer, the Heads-Up Display, Operators, Loadouts, Game Modes, Maps, Killstreaks, and Field Upgrades? Head back here beginning tomorrow, August 2nd!
*MP Beta Early Access starts September 12, 2019 on PS4 system; Open MP Beta begins September 14, 2019 on PS4 system; other platforms to follow.  Actual platform availability and launch date(s) of MP Beta subject to change. See www.callofduty.com/beta for more details.  Minimum Open Beta duration is 2 days. Limited time only, while Early Access Beta Codes last, at participating retailers. Internet connection required.
For more information and the latest intel on Call of Duty®: Modern Warfare®, check out: www.callofduty.com, www.youtube.com/callofduty and follow @InfinityWard and @CallofDuty on Twitter and Instagram and Facebook.
For more information on Activision games, follow @Activision on Twitter, Facebook, and Instagram.