Gunsmith: Weapons Detail
The weapons bench is shrouded in darkness. Scattered ammunition is strewn about the surface of the bench. As we inspect the weapons, we discover a pistol lying next to some explosives. Nearby is a pack of grenades.
But we're here to tool up with an assault rifle. Getting the right selection of attachments is vitally-important to your Multiplayer game. Thankfully, there's an impressive array of options, as we cycle through some of the many customization options, at various times locking in a Muzzle Break, Balanced Suppressor, Scout Combat Optic, Lightweight Stock, CQB grip, Corp Combat and Holo Sight.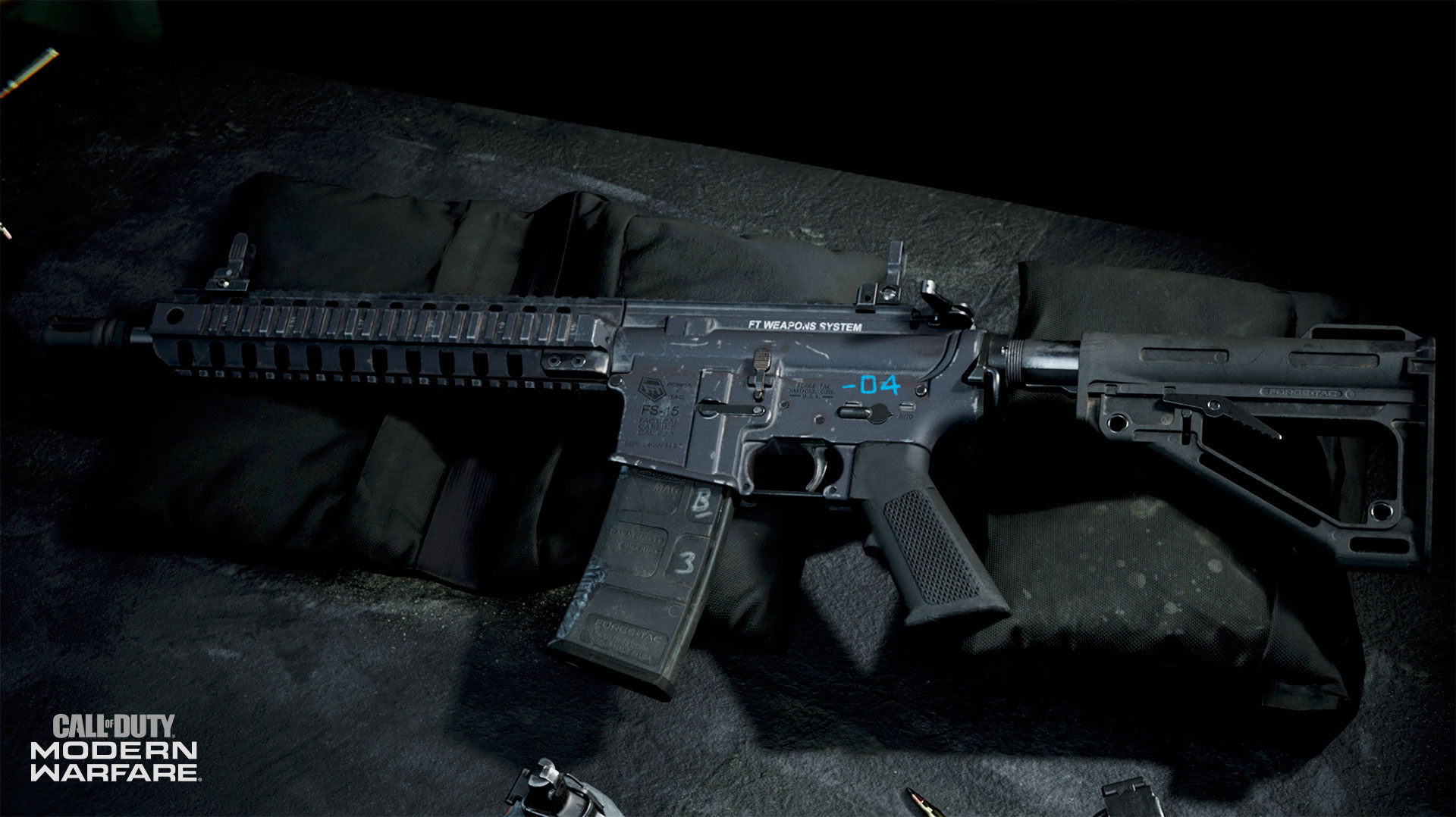 Gunsmithing is a robust weapon customization option for your two main Loadout weapons: Each Primary and Secondary Weapon can be augmented to give you the precise type and style of firepower you require for any type of multiplayer game mode. You can customize up to five parts of each weapon, until your available slots are filled. With Assault rifles, for example, you usually have nine areas of the weapon to augment: The Muzzle, Lasers, Optic, Stock, Rear Grip, Magazine, Underbarrel, Barrel, or a Perk. Choose wisely.
Now you're ready for battle.
2v2 4K Raw Gunfight Gameplay is Live!
If you're wanting to see raw 2v2 Gunfight gameplay the way it was meant to be seen, be sure to check out the following footage, recently posted by Infinity Ward:
Would you like to know more?
Stand By: Multiplayer Universe Gameplay Premiere on August 1, 2019
We are thrilled to announce a comprehensive, epic, and suitably bombastic Call of Duty: Modern Warfare multiplayer reveal coming to the community on Thursday, August 1! Activision and Infinity Ward will reveal the multiplayer universe of Call of Duty: Modern Warfare with a deep look at gameplay coming to fans at launch.
What: Call of Duty: Modern Warfare Multiplayer Gameplay Premiere
When: Thursday, August 1, 2019
Where: Twitch.tv/CallofDuty
Additional Intel: Don't Be Kept in the Dark
Check back at the Activision Games Blog throughout the coming weeks for further intel. Check the Related Articles for further Call of Duty: Modern Warfare information.
Pre-orders at participating retailers are available now, or at CallofDuty.com. 
For more information and the latest intel on Call of Duty®: Modern Warfare®, check out: www.callofduty.com, www.youtube.com/callofduty and follow @InfinityWard and @CallofDuty on Twitter and Instagram and Facebook.
For more information on Activision games, follow @Activision on Twitter, Facebook, and Instagram.