4K Multiplayer Gameplay
In order to showcase Modern Warfare's incredible graphics at the highest-possible quality, as well as the exceptional sound effects and gameplay mechanics, Infinity Ward has published over 20 minutes of PlayStation®4 Pro gameplay, including five different game modes across five multiplayer maps, with a night variant to boot!
Check it out here:
Game Informer Article Roll-out (Part 1)
Recently, Game Informer visited the Infinity Ward Studios to conduct some in-depth interviews with the development team, and check out Call of Duty Modern Warfare for a number of extensive play sessions. The results of this are appearing online throughout the month of August, and as part of the September issue of the print magazine. We've gathered and listed all the features to further your Modern Warfare knowledge. Links are below: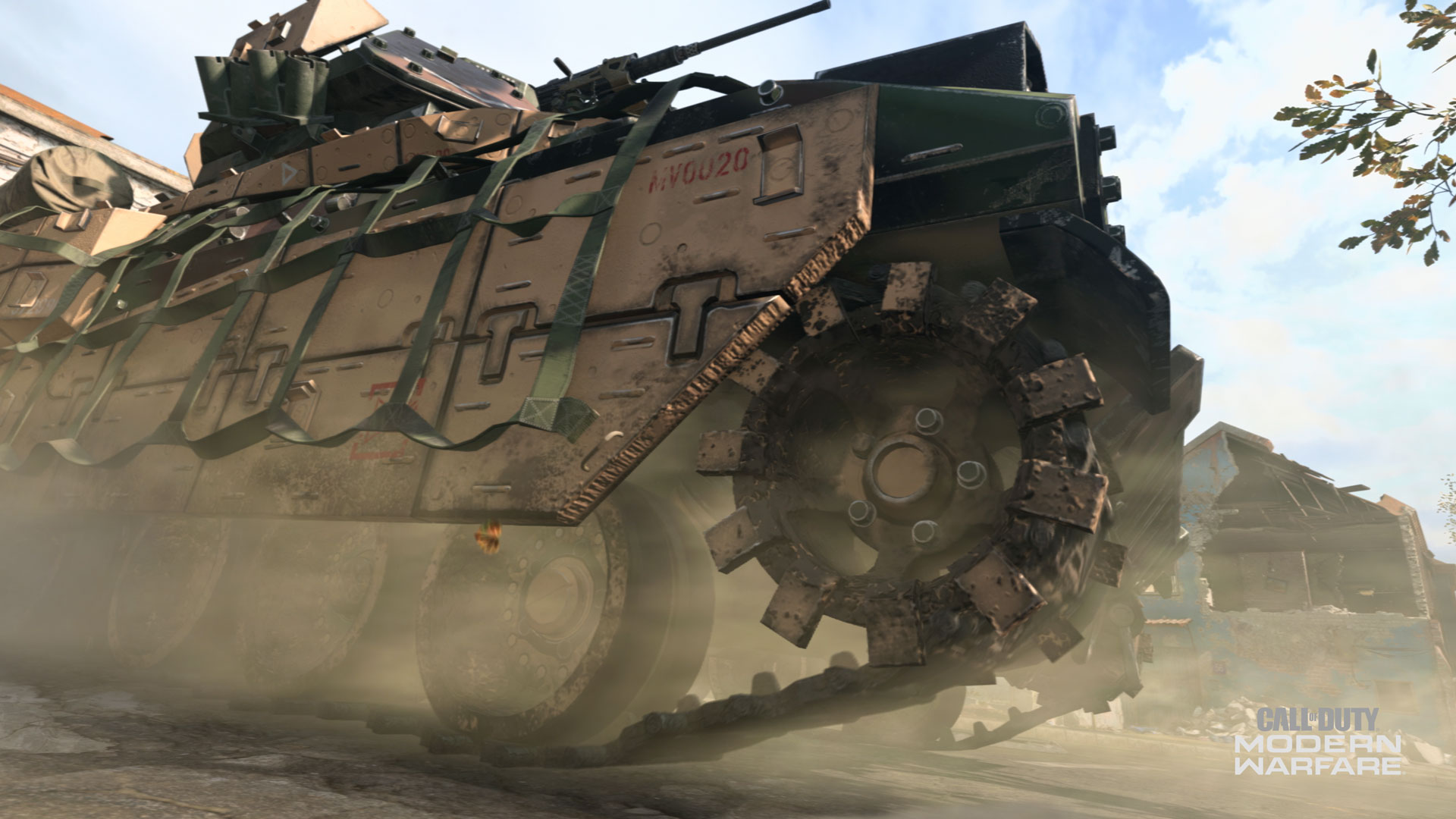 The September Magazine Cover is revealed, and the first details on the deluge of multiplayer modes and big changes coming to the franchise.
2. New Gameplay Today: Modern Warfare Multiplayer
The Game Informer crew looks at a new map, a new mode, and a quick peek at the perks as well as Gunsmith.
Call of Duty Modern Warfare's multiplayer is discussed in this episode of the video podcast.
A feature detailing the vehicles and large-scale environments for an epic domination experience.
5. The Modern Warfare "Tomagunchi"
Learn how Infinity Ward came up with this strange customization item.
6. 129 Rapid Fire Questions with Joel Emslie
Watch Game Informer ask Studio Art Director as many questions as possible about the campaign, multiplayer, and special ops modes.
7. Narrative Lead Developer Interview
An in-depth interview with Campaign Gameplay Director Jacob Minkoff and Studio Narrative Director Taylor Kurosaki.
Call of Duty Modern Warfare's campaign is discussed in this episode of the video podcast.
9. Information about the Modern Warfare Campaign
With the game promising to have one of the most intense campaigns yet, Game Informer dives deep with the team behind it.
10. The Origins of the Modern Warfare Reboot
Learn all about the development history of the game in this video interview.
11. A Multiplayer Customization
Game Informer inspects the customizatinon options for Multiplayer in impressive detail.
12. Infinity Ward's Previous Plans
What Infinity Ward was working on prior to starting on Call of Duty® 4: Modern Warfare®.
Don't forget to check Game Informer  throughout August as further features are revealed. We'll have a second round-up once every story has been published.
Pre-Launch Intel: Additional Information and Content
Check back at the Activision Games Blog throughout the coming weeks for additional information on every facet of the game. Check the Related Articles for further Call of Duty: Modern Warfare information.
Pre-orders at participating retailers are available now, or at CallofDuty.com. 
For more information and the latest intel on Call of Duty®: Modern Warfare®, check out: www.callofduty.com, www.youtube.com/callofduty and follow @InfinityWard and @CallofDuty on Twitter and Instagram and Facebook.
For more information on Activision games, follow @Activision on Twitter, Facebook, and Instagram.