Get ready.
Moments ago, fans got the first glimpse of the game's new 2v2 Gunfight mode, which is only a fraction of the full, online multiplayer experience in Modern Warfare. This was livestreamed at the following Creator channels: CouRageJD, TeePee, Syndicate, and LEGIQN.
Gunfight delivers a new level of quick-action, close-quarters duo-based combat that is a blast to play and to watch.

You may have questions.
Breaking News: Multiplayer Gameplay Premiere on August 1, 2019
We are thrilled to announce a comprehensive, epic, and suitably bombastic Call of Duty: Modern Warfare multiplayer reveal coming to the community on Thursday, August 1! Activision and Infinity Ward will reveal the multiplayer universe of Call of Duty: Modern Warfare with a deep look at gameplay coming to fans at launch.
What: Call of Duty: Modern Warfare Multiplayer Gameplay Premiere
When: Thursday, August 1, 2019
Where: Twitch.tv/CallofDuty
Stand by: Throughout the month of July, expect additional intel drops as the highly-anticipated reveal draws near.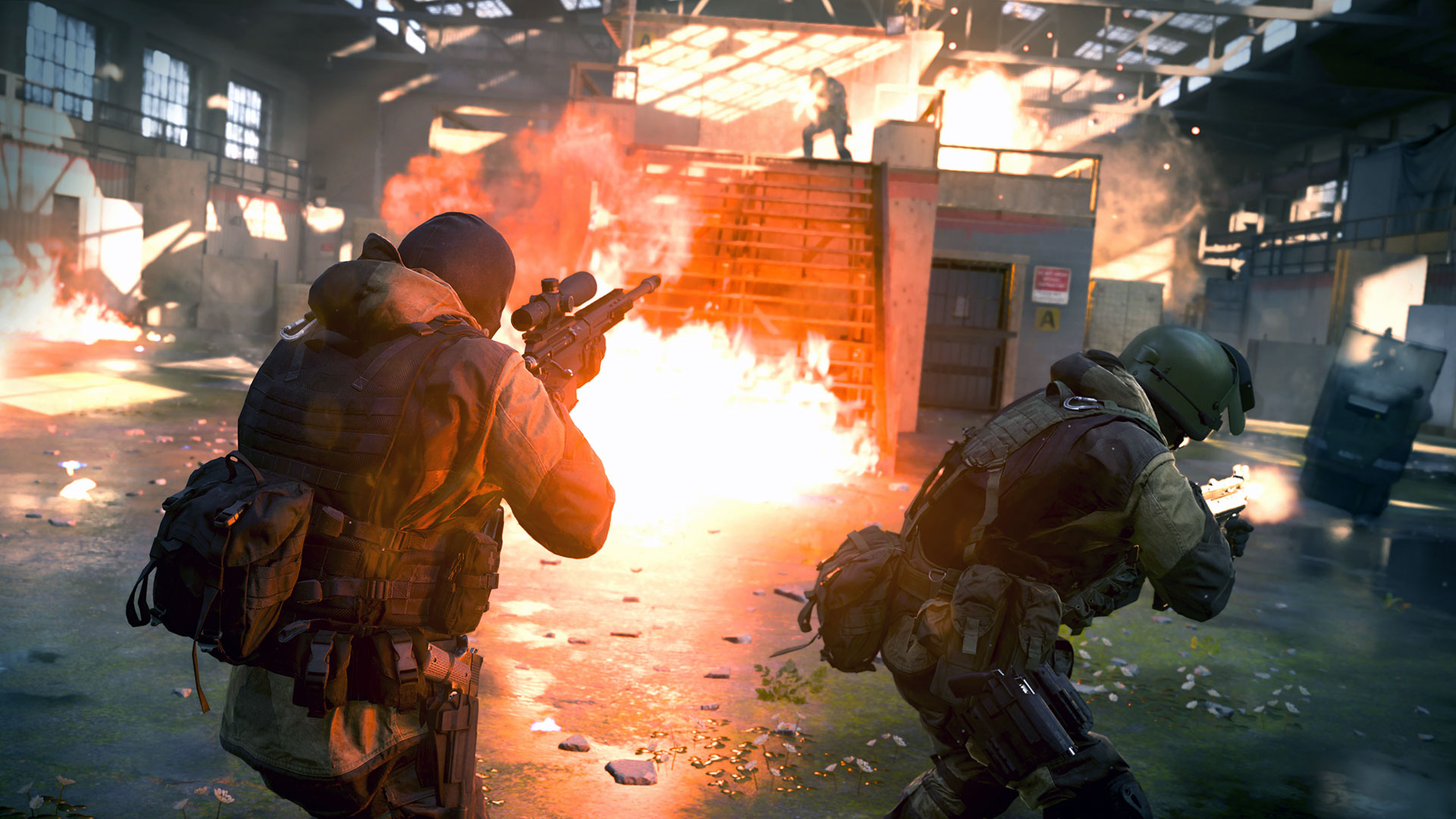 Gunfight (2v2): An Overview
Today's first glimpse of Multiplayer gameplay showcases a new mode for Modern Warfare, named Gunfight.
Gunfight is one of several multiplayer modes in Call of Duty: Modern Warfare and represents just a small taste of the overall Multiplayer experience that awaits you on October 25!
Here's a high-level breakdown of this exciting 2v2 experience:
"Small team, multi-round cage matches. First duo to reach the round win limit is victorious."
The Basics:
·      This is a four-player, two-versus-two game mode.
·      It features a series of custom-made, confined maps; the smallest of those present in Multiplayer.
·      Everybody gets the same loadout: Prove your adeptness with a wide variety of armaments!
·      The loadouts switch every two rounds.
·      The first duo to win six rounds wins.
Gameplay Notes:
·      Each round lasts 40 seconds. After this, "Overtime" begins, and a flag spawns.
·      The flag spawns if one or both players of each duo are still alive at the start of Overtime.
·      Either team has 10 seconds to capture this flag. There is a three second capture time.
·      During Overtime, you achieve victory by capturing this flag, or by defeating the other team.
·      If no one defeats the other team or captures the flag, the duo with the higher health wins. If both sides have the same amount of health, the round is a draw.
·      Each team switches to the opposite side of the map every two rounds.
·      The first three maps shown today are:
            King: The interior of a warehouse.
            Pine: The exterior of a dense forest.
            Stack: A desert container yard.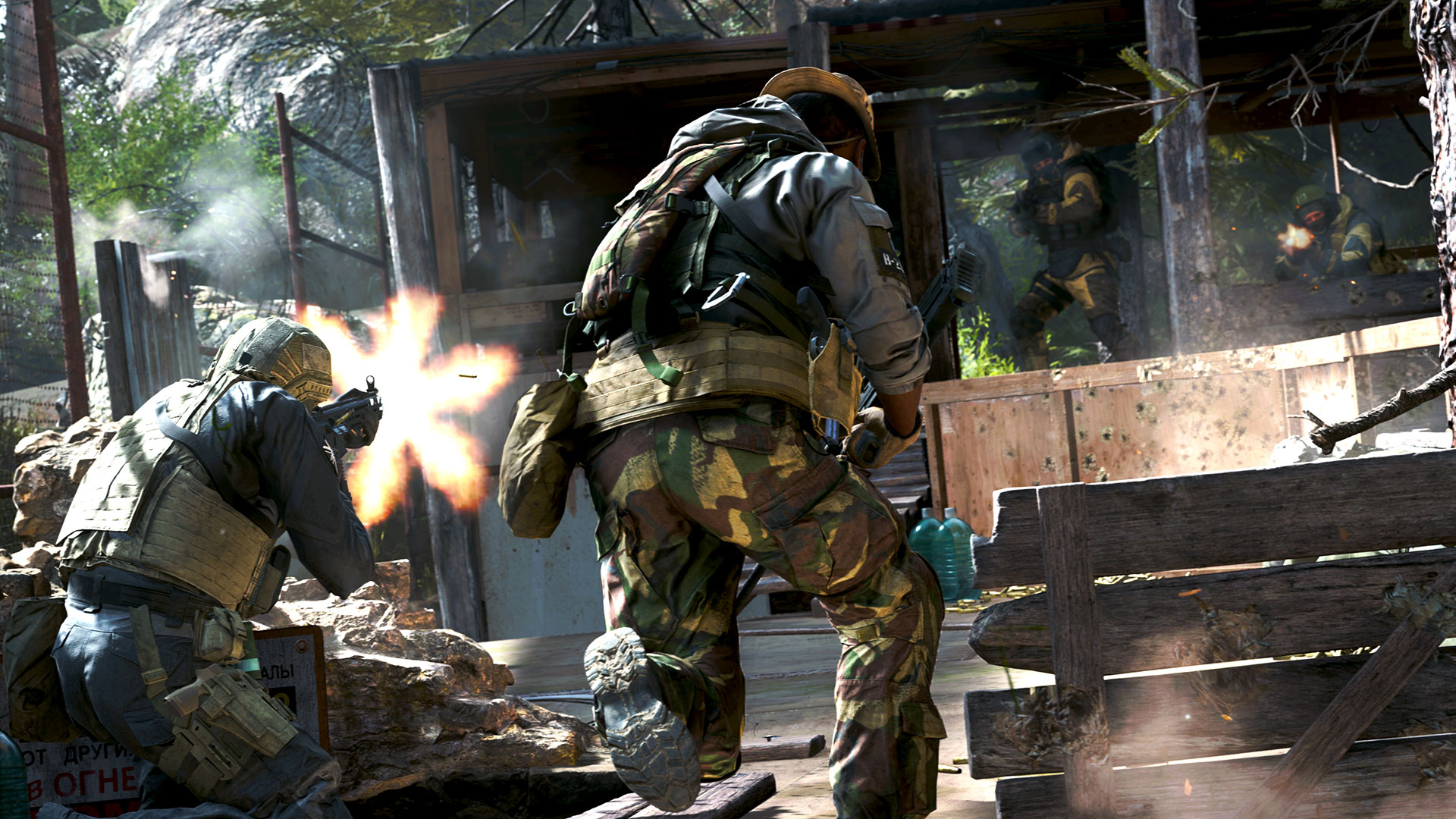 Additional information:
·      This is a fast-paced, pick-up-and-play experience that's easy to learn.
·      However, delve deeper into this mode and you'll uncover tactically expansive gameplay that's difficult to master.
·      The close-quarter action, quick turnaround between rounds, and the speed in which you can return to the action make for an exceptionally competitive game mode.
·      Some have compared the instant, entertaining, and competitive action to a fighting game. But one with armaments and set in the Call of Duty universe.
·      A typical loadout is a Primary weapon, a Secondary weapon, a Tactical Grenade (like a Flashbang), and a piece of Lethal Equipment (like a frag grenade).
·      All information is subject to change during the game-balancing and fine-tuning portion of development.
·      Gunfight is just one element, there is a ton of more content – modes, maps and overall goodness coming to the Call of Duty: Modern Warfare Multiplayer experience.
·      Fun fact; as Infinity Ward's Multiplayer Design Director tells us: "When we stripped the game down [to] test each weapon, everyone would check each weapon for balancing, and the game mode was born out of that."
Additional Intel: Don't Be Kept in the Dark
Check back at the Activision Games Blog throughout July for further intel. Check the Related Articles (below) for deep dives into the development of Call of Duty: Modern Warfare.
Pre-orders at participating retailers are available now, or at CallofDuty.com.
For more information and the latest intel on Call of Duty®: Modern Warfare®, check out: www.callofduty.com, www.youtube.com/callofduty and follow @InfinityWard and @CallofDuty on Twitter and Instagram and Facebook.
For more information on Activision games, follow @Activision on Twitter, Facebook, and Instagram.