Need to trick out your ride and stick out in the mean streets of Verdansk? Want to be firing on all cylinders with your guns and your whip next time you roll into combat?
Get a sleek new look with the Plunder Pack, the first Store bundle to feature a full set of vehicle skins for Warzone, Multiplayer, and Special Ops.
A Tour of the Garage
This eight-piece bundle comes with a new vehicle skin for every drivable vehicle in Modern Warfare, from the ATV…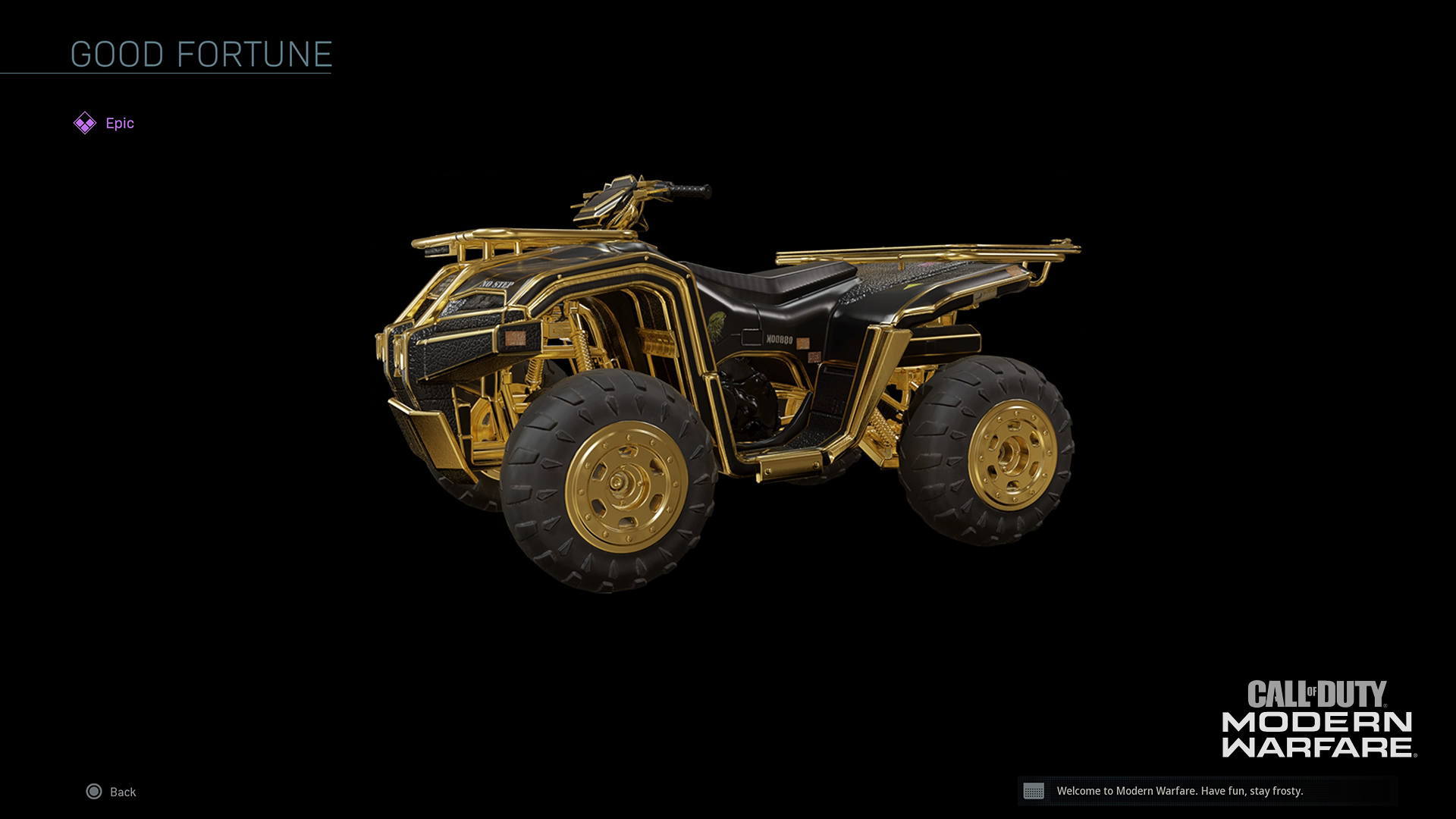 … to the APC.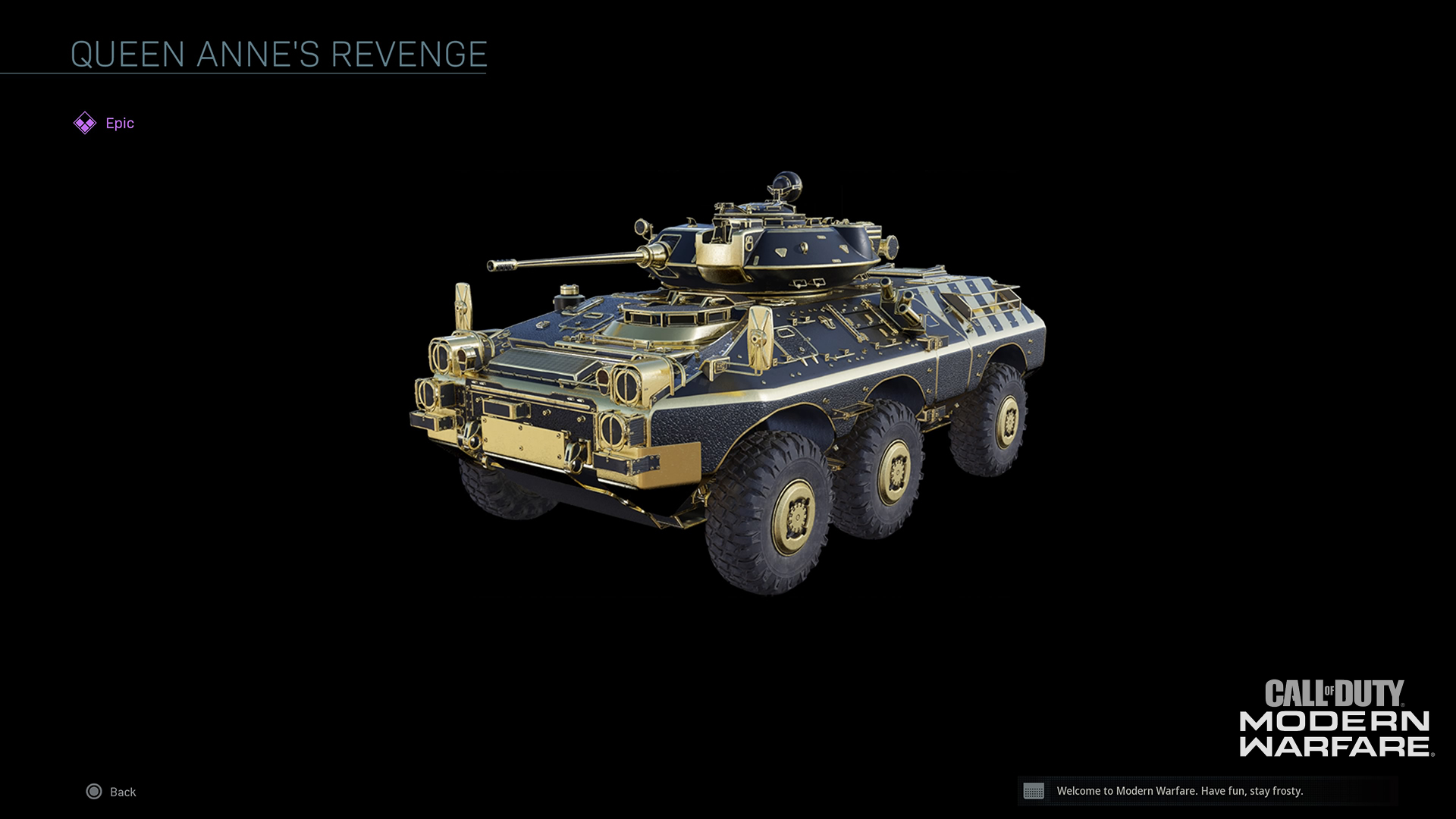 Let's go over how a squad can stay frosty with these new vehicle skins:
Caviar paint job? Check.
Gold trim from front to back? Yup.
Midnight tinted windows? You better believe the clock is striking 12 on it.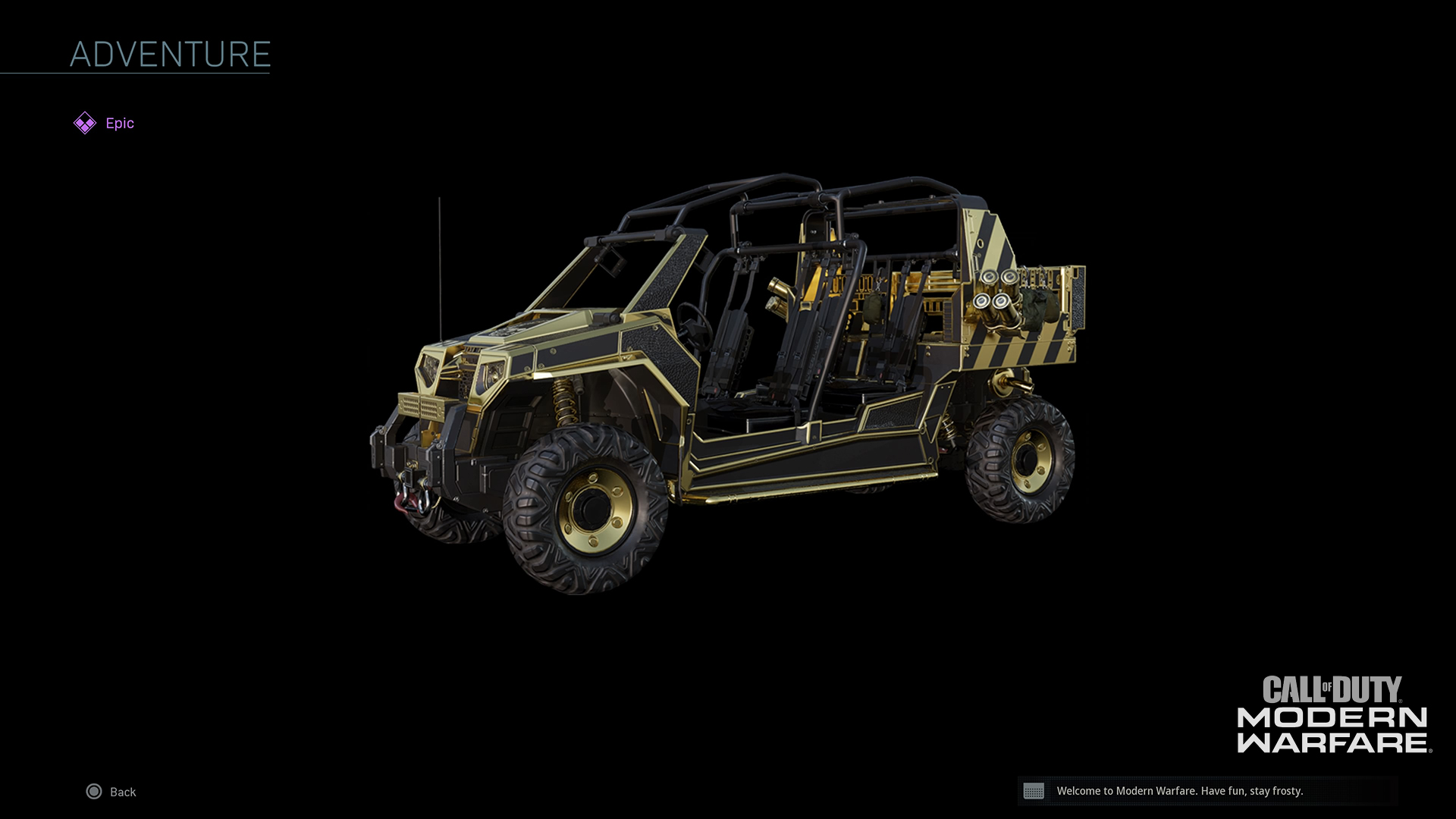 Also, we heard you like the IAV – that's the Infantry Assault Vehicle for those who don't know – so we gave you not one, but TWO IAV skins to stunt on 'em whenever you earn it in Multiplayer.
How to Equip Vehicle Skins
Don't know how to trick out your ride? Don't worry: we remember our first time rolling around Verdansk looking like we just got out of the infil plane.
First, pick up the Plunder Pack in the Store – it's a featured bundle, so you can't miss it. Then, head on over to the Weapons menu in Multiplayer, Co-Op, or Warzone. 
Once you're there, scroll down to Vehicle Customization – this is where you can show off your style – select it, and pick out the vehicle you want to trick out. Once you do, you'll see all the ways you can show off and go off with the vehicle skins you currently own. You can even preview those skins in this menu to see how dope it will look out in the streets.
As soon as you have your skins in order, drop into a Warzone match, or play Ground War or a Co-Op Operation, and get into the vehicle you updated with a fashion-forward cool skin. Once you do, your vehicle skin will be applied on the spot – talk about service!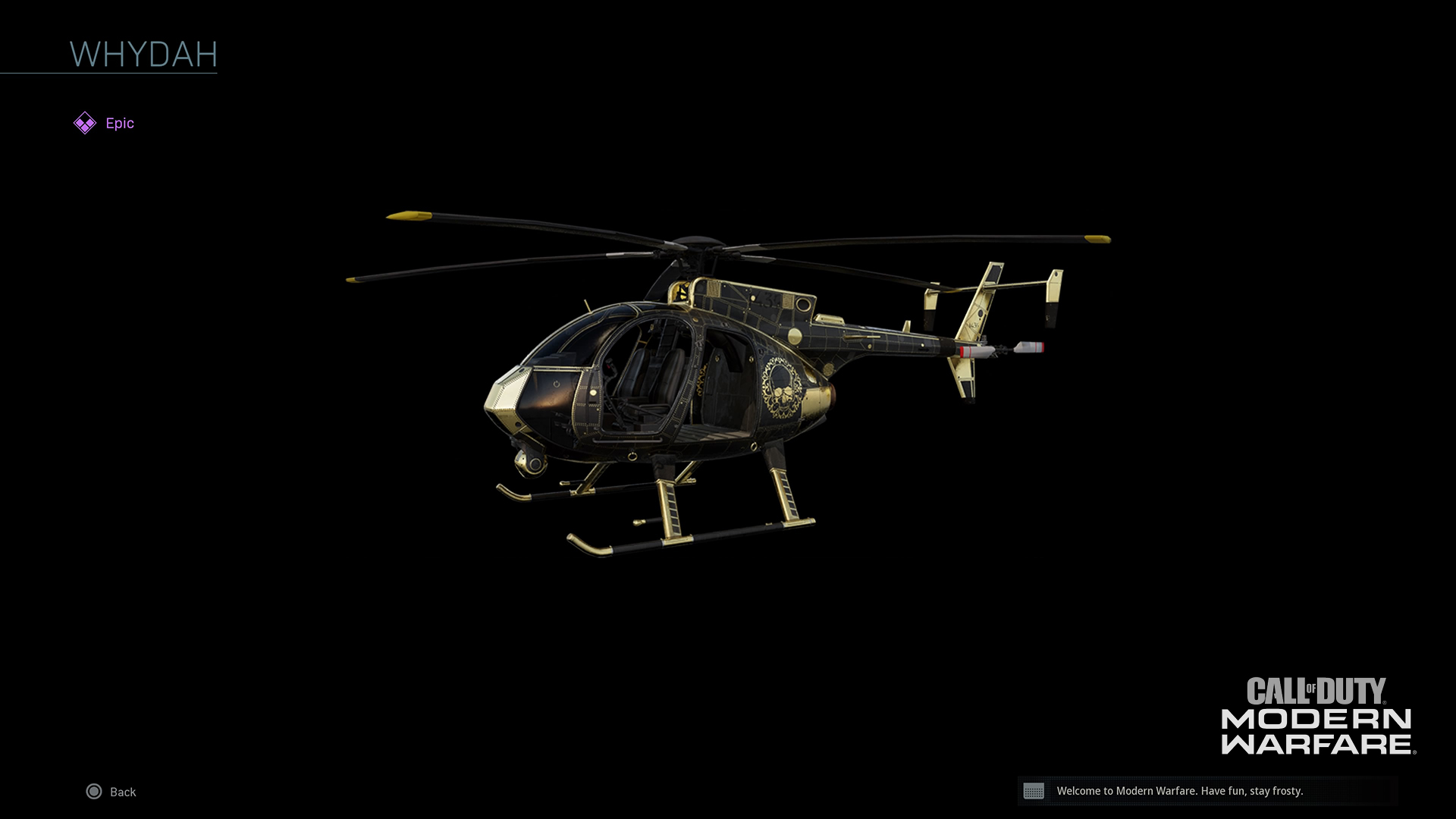 So, what are you waiting for? Get yourself a ride that'll have your squad leaving those foes in the dust… Some gold dust, that is.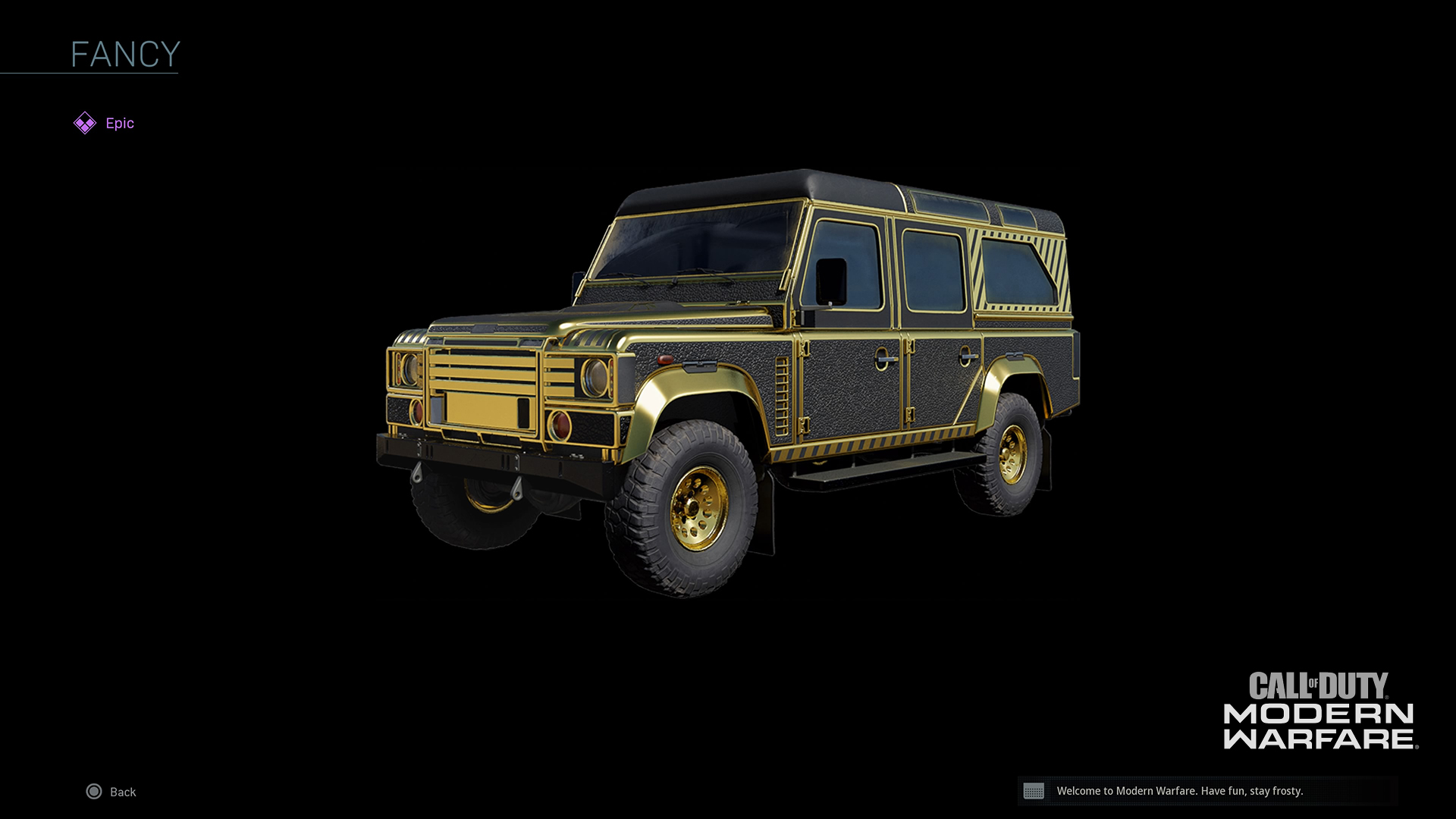 And it's not the only way to do so; stay tuned for vehicle skins that will give you more ways to show off your rides.
But until then, don that black and gold around Warzone, Multiplayer, and Special Ops, and let those enemies know you ride in style.
For more information and the latest intel on Call of Duty®: Modern Warfare®, check out: www.callofduty.com, www.youtube.com/callofduty and follow @InfinityWard and @CallofDuty on Twitter and Instagram and Facebook.
For more information on Activision games, follow @Activision on Twitter, Facebook, and Instagram.