Somewhere deep in Verdansk, an unseen enemy works against the Armistice. Now that this fragile alliance is shattered, old wounds are reopened – and tensions are reaching an all-time high. 
It's Time to Call in an Expert.

With a new global war on the horizon, there's only one elite Operator who can rebuild the Armistice's disintegrating network and join forces against the real rising threat in Verdansk -- Task Force 141 Commander, Captain Price.
This classic Operator – and a standout hero from Modern Warfare's Campaign – returns to the helm in Season Four's fully restocked Battle Pass. All players who purchase the Battle Pass will instantly unlock Captain Price as a playable Operator. And from there, the rewards just get better and better!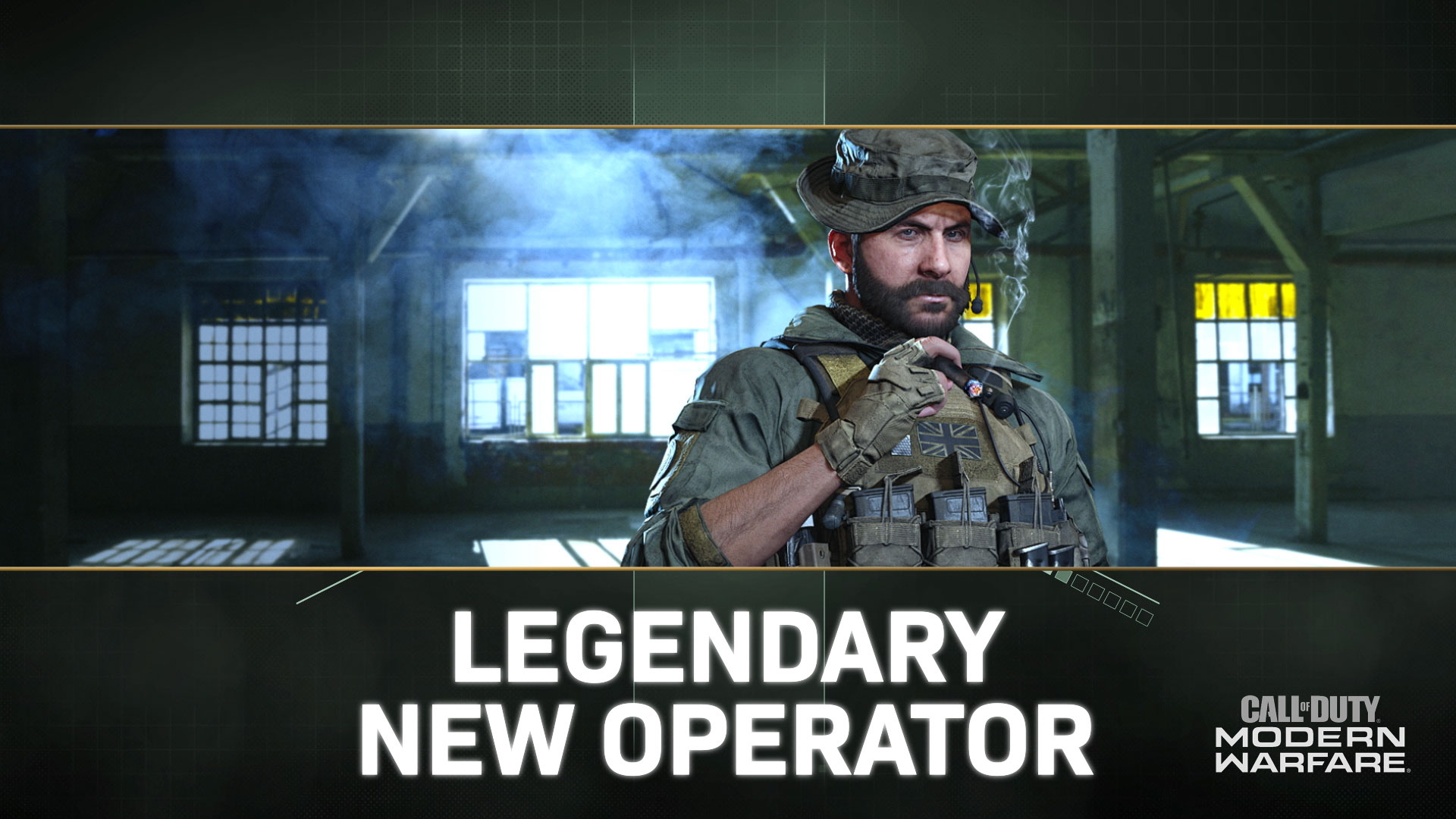 Start with a Bang
Every Battle Pass purchase comes with four instant unlocks at Tier 0. Here's what's included:
-       Price Operator: As soon as you purchase the Battle Pass, you'll unlock Price as a playable Operator for Multiplayer, Special Ops, and Warzone. He comes with an Operator skin, 'The Captain' and more goods are unlocked by completing his Operator Mission: 'Midlands' and 'Premier' skins, a calling card, and voice quip.
-       Rodion 'Cascade' Skin: Treat Rodion, the ruthless Spetsnaz Operator, to the 'Cascade' skin. Completing his Operator Mission unlocks the 'Swamp Moss' and 'Masquerade' skin, a voice quip, and calling card. 
-       Battle Horn: Road rage is no problem in Warzone. But why shout "Move!" on the comms when you have a rowdy noisemaker like the 'Ride of the Valkyries' battle horn.  Equip it to your favorite vehicle for an aggressive musical blast that you can activate from the driver's seat.
-       Seasonal 10% XP Boost: You read that right. All players who own Battle Pass automatically activate an XP boost that provides 10% bonus XP, all Season long.
These instant unlocks are a great set of rewards to start off Season Four. But, there's so much more to discover across 100 tiers of content.
Keep reading to see all the Season Four goods like FREE weapons, blueprints, and customizations that can be unlocked just by playing the game!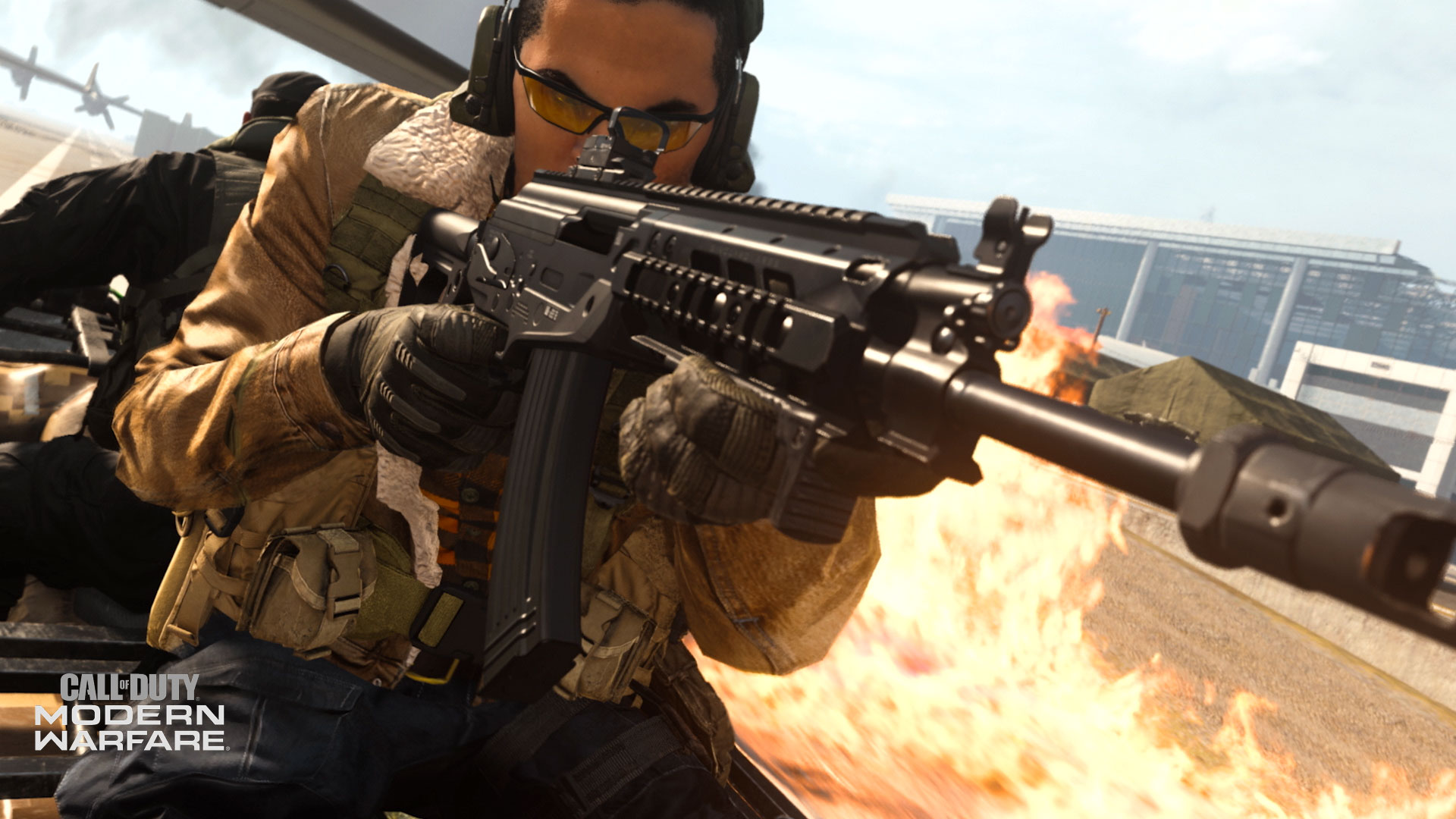 Two New, FREE Base Weapons
Earn new base weapons for two fan-favorite weapon classes, both free to unlock and use!
'Fennec' SMG: Tier 15 – With its blazing fast fire rate, the Fennec still maintains a smooth recoil to help successive shots stay on target. Run 'n gunners are sure to have a blast with this quick-firing SMG.
'CR-56 AMAX' AR: Tier 31 – The latest assault rifle is lightweight, powerful, and fully automatic; the CR-56 AMAX may be your new favorite weapon. Deadly at mid-range combat, and with a variety of configuration options in Gunsmith, kit it out to fit your playstyle in Multiplayer and Warzone.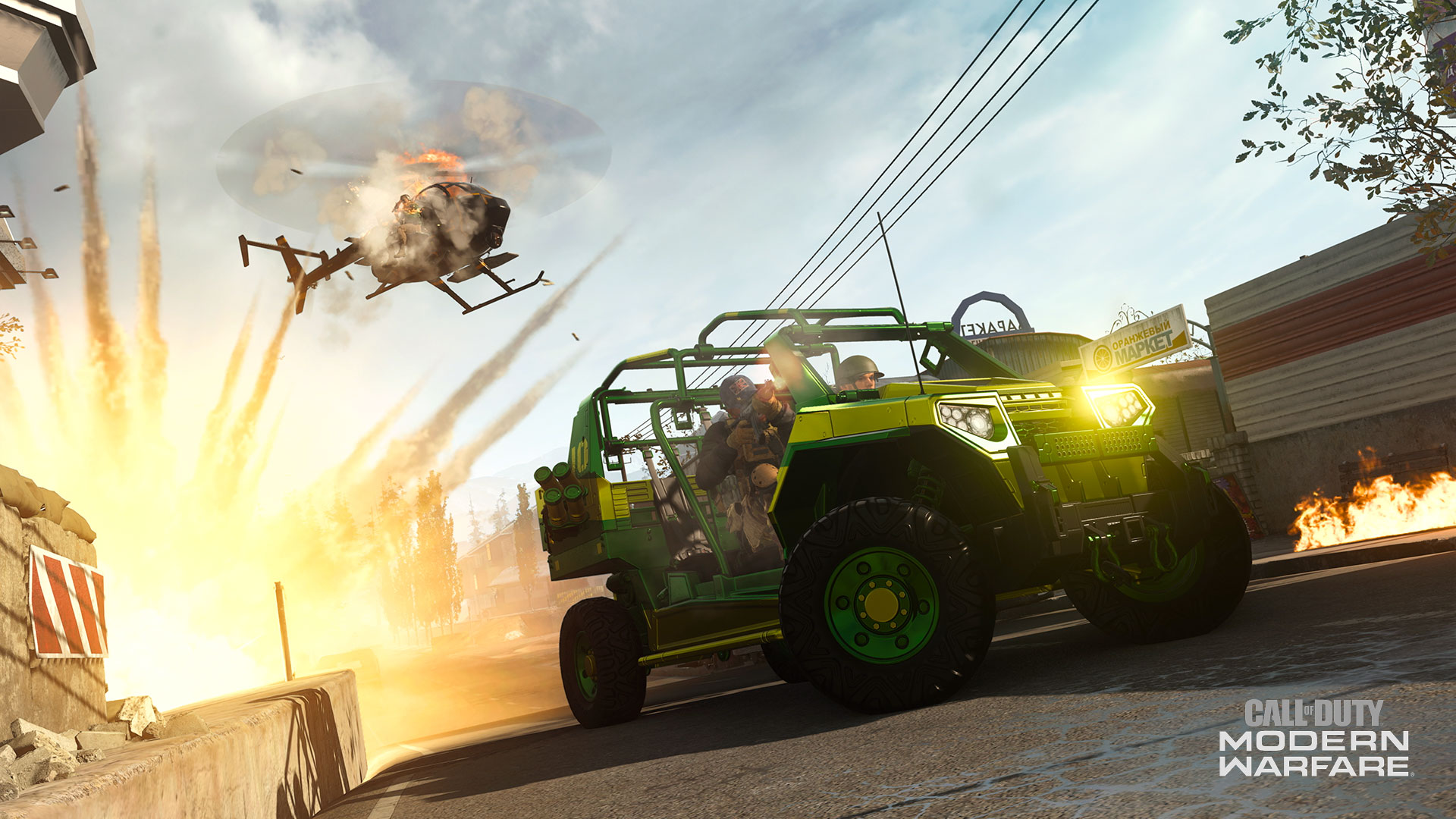 Vava Vroom: Vehicle Skins
The Battle Pass also packs in next-level vehicle skins for your ATVs, SUVs, Cargo Trucks and Helicopters. See what sweet new vehicle skins are available to unlock in Season Four:
'Ambush Alley' Vehicle Skin: Tier 26 – Staking out the Verdansk airport, or need to keep a low profile on the prowl? Equip the 'Ambush Alley' to disguise your ride with this sandy-colored camouflage: perfect for launching surprise attacks.
FREE 'Eagle Rock' Skin: Tier 39 – Deck out your ride with an old school desertscape, complete with a bald eagle and a sunset motif.
'From the Ashes' Vehicle Skin: Tier 75 – Unlock it if it's hot! (It is hot). Equip 'From the Ashes', and this fiery vehicle skin will give the impression that your ride has burst into flames – yet you're still in control.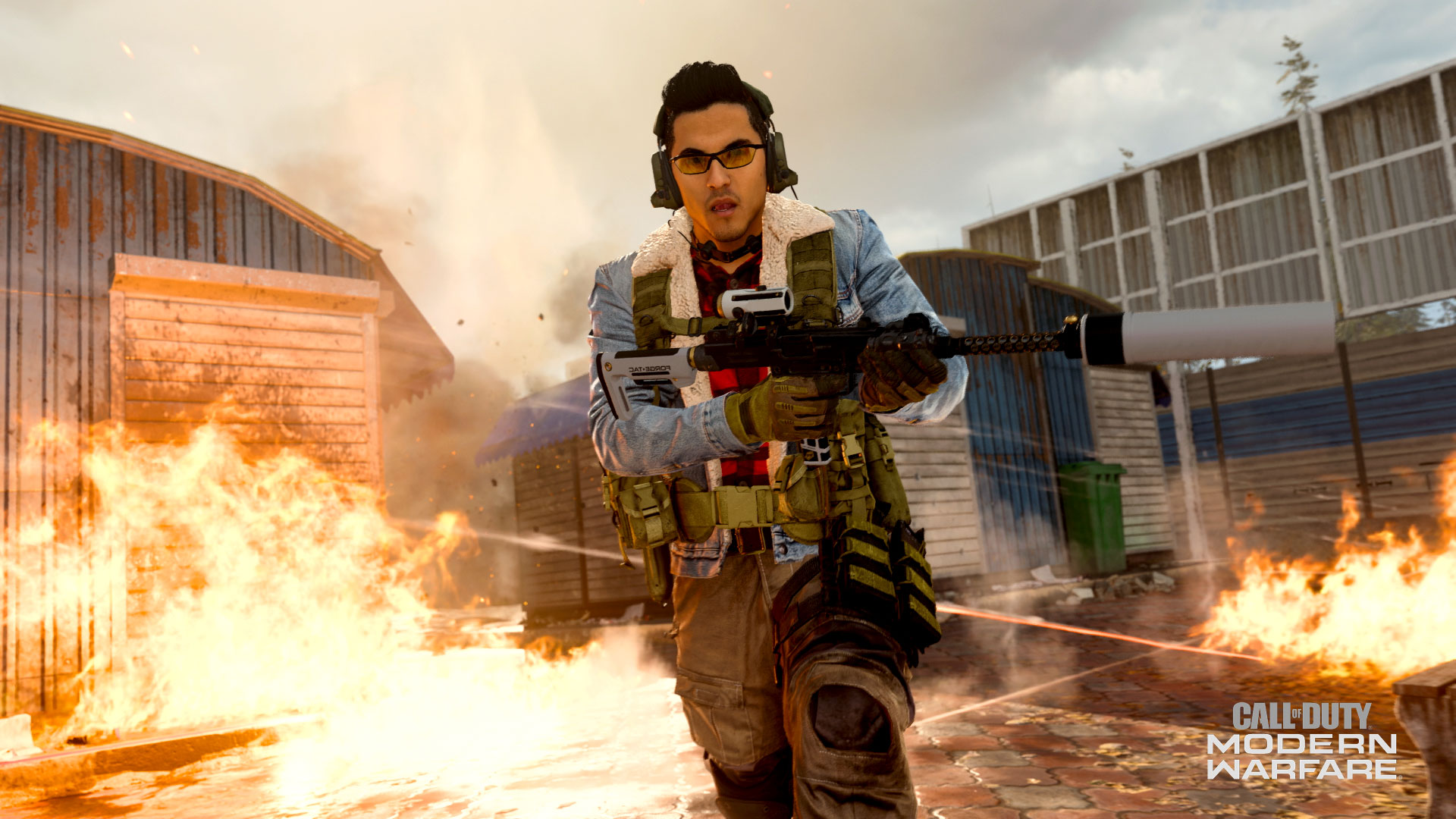 Operators with Style
The Season Four Battle Pass includes unique skins to show some personality with stylish new looks for some of the Coalition and Allegiance fighters.
'Wind River' Talon Skin: Tier 20 – This relaxed-fit skin is a great look for Talon, complete with a denim jacket, flannel shirt, tactical gloves and headphones. Complete his Operator Mission to unlock Talon's 'Northwest Passage' and 'Yukon' skins, 'Live on the Land' voice quip, and a new calling card.
'Counter Point' Azur Skin: Tier 40 – Even the heaviest sandstorm is no match for Azur the arms dealer. This tactical getup is suited to keep the wind at his back and the sands from his eyes. Unlock the mysterious 'Counter Point' Skin then complete the Operator Mission to also unlock the 'Karakoram' and 'Black Bursar' Operator skins, a voice quip, and calling card.
PLUS, don't forget your Watch. The Season Four Battle Pass system is packed with unique watches for any Operator, like the FREE 'Mini Map' (Tier 34), the dashboard themed 'Redline' (Tier 62) or the extremely analog 'Sortie' (Tier 93).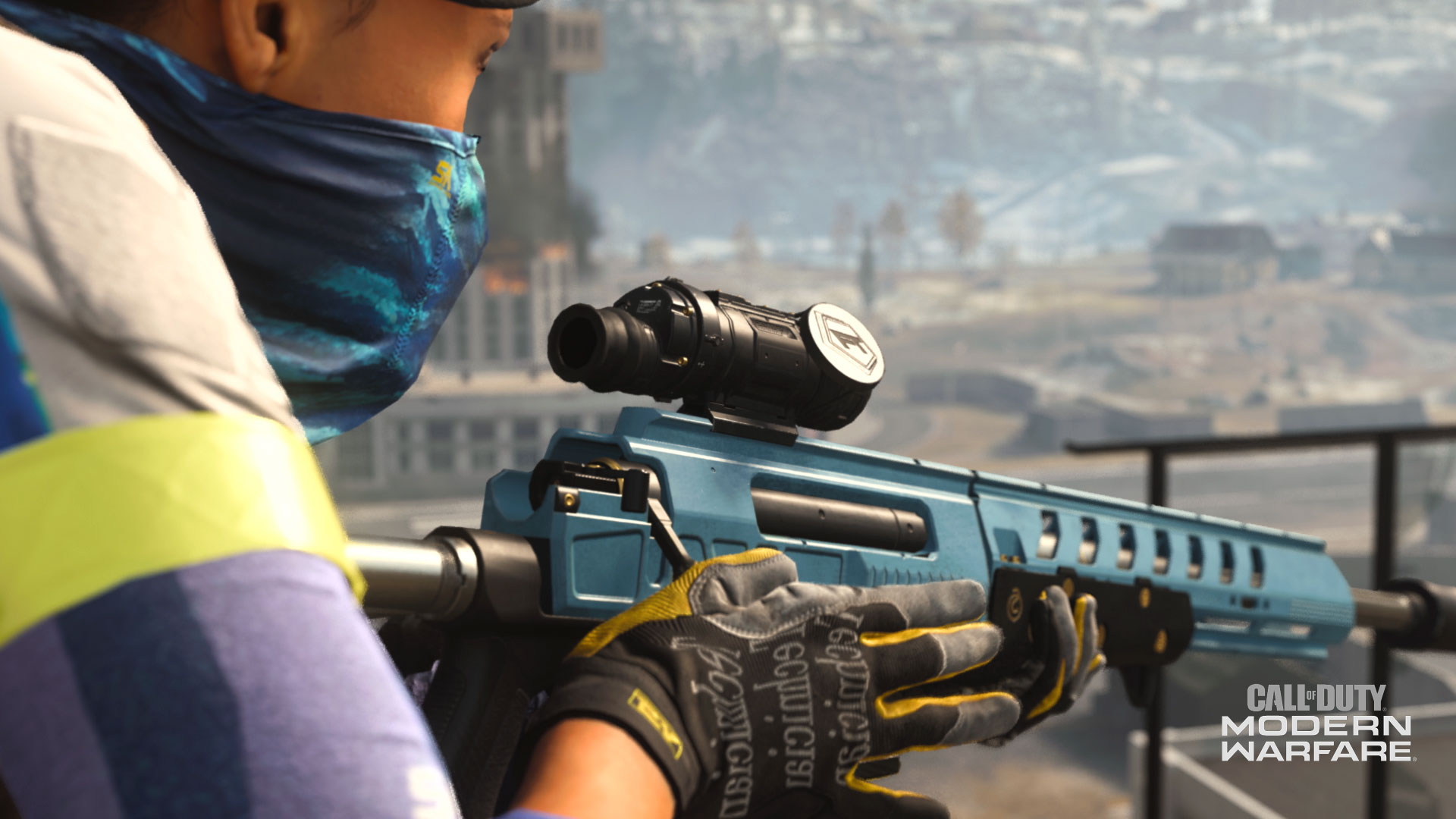 Blueprints … for Total Takeover.
The Season Four Battle Pass system offers versatile blueprints to handle engagements in both Multiplayer and Warzone. Discover new ways and strengths to handle business in battle with each blueprint. And, with Gunsmith Customs now live – which offers the ability to mix and match blueprint attachments within weapon classes – there's no better time to unlock all the Season Four weapon blueprints you can!
Below, we listed just a few blueprints from the incredible, varied arsenal of weaponry that's available in the Battle Pass system.
'Glacial Polish' SMG Blueprint: Tier 42 – Stay extra frosty with a new suppressed SMG! The 'Glacial Polish' blueprint keeps your shots quiet, but makes your presence known with its blinding-white stock and optic attachments.
FREE 'Brookside' Sniper Blueprint: Tier 81 – An ice cool blue for snipers who are calm under pressure, the 'Brookside' blueprint is a precise and deadly tool. And, it's available for FREE at Tier 81.
PLUS, a Fire LMG Blueprint!

Unlock the 'Phoenix Ignition' at Tier 95, to fire away at enemies in Warzone and Multiplayer. This Legendary LMG blueprint is kitted out for accuracy and range making it a good option for Warzone battles. Or ignite the enemy in Multiplayer and rely on natural strong damage profile of the 'Phoenix Ignition'.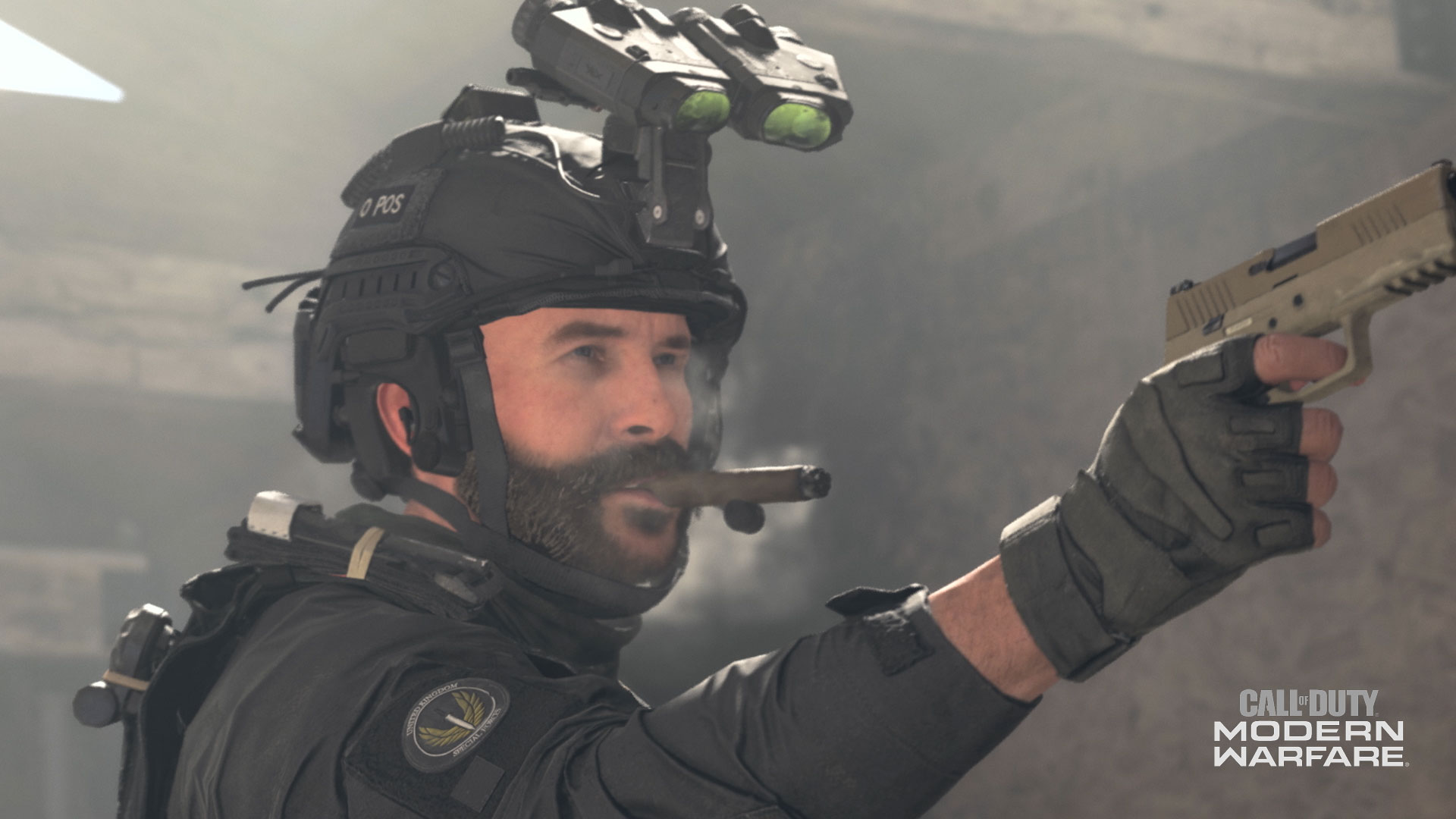 Tier 100: 'Nightfall' Price Skin & MORE
More Captain Price content comes at the end of Season Four's Battle Pass. But, that's not all you get at Tier 100. Reach Tier 100 to unlock more Captain Price content, a new blueprint, vehicle skin and more. Here's what to expect:
-       'Nightfall' Price Skin & Operator Mission: When combat turns dark, this midnight-colored skin helps keep Price camouflaged. Unlock 'Nightfall' and complete Captain Price's Tier 100 Operator Mission to unlock the 'Phantom' and 'Dead of Night' skins. Each skin comes with a custom pair of NVGs. 
-       'Emissary' Assault Rifle Blueprint: This dusky assault rifle is complete with gold detailing on the barrel, for a well-hidden weapon with just a touch of shine.
-       'The Green Monster' Vehicle Skin: This sleek, clover-colored vehicle skin is sure to inspire envy in Special Ops & Warzone. Equip it whenever you're feeling lucky.
-       'Season Four' Emblem: Bearing a bust of Captain Price, this Season Four emblem can only be found at Tier 100 of the Battle Pass. When you finish the Battle Pass, equip this emblem! It tells foes that your mind is always on the grind. 
Now, Get Your Battle Pass … 
To access all Battle Pass tiers and unlock over 100 rewards – like Operator Missions, identity items, XP Tokens, and more – pick up the Battle Pass today for 1000CP.
The more you play in Season Four, the more you unlock – including and up to 1300 Call of Duty points. 
Or, you can choose to pick up the Battle Pass Bundle, which includes 20 tier skips! Instantly unlock items like the Fennec SMG, 'Sunset Hue' LMG blueprint, and 'Wind River' Talon skin.
… Before It's Gone!
The new Battle Pass is only live while Season Four lasts – and, it won't last forever. So, stick with the pack and play your way to next-level gear, available for a limited time.
As always, stay frosty.
For more information and the latest intel on Warzone, visit www.callofduty.com/warzone and follow @CallofDuty on Twitter, Instagram, and Facebook. 
For more information and the latest intel on Call of Duty®: Modern Warfare®, check out: www.callofduty.com, www.youtube.com/callofduty and follow @InfinityWard and @CallofDuty on Twitter and Instagram and Facebook.