Call of Duty: Modern Warfare and Warzone Season Six has arrived, and for those that have the full Modern Warfare experience, you'll have four new Multiplayer maps to play on. 
At launch, Season Six will include maps for every lobby size; whether you are up for a 2v2 Gunfight, 6v6 skirmish, 10v10 battle, or a massive 32v32 Ground War, this season has you covered.
Starting small and working our way up, these are the Multiplayer maps available now as part of Season Six: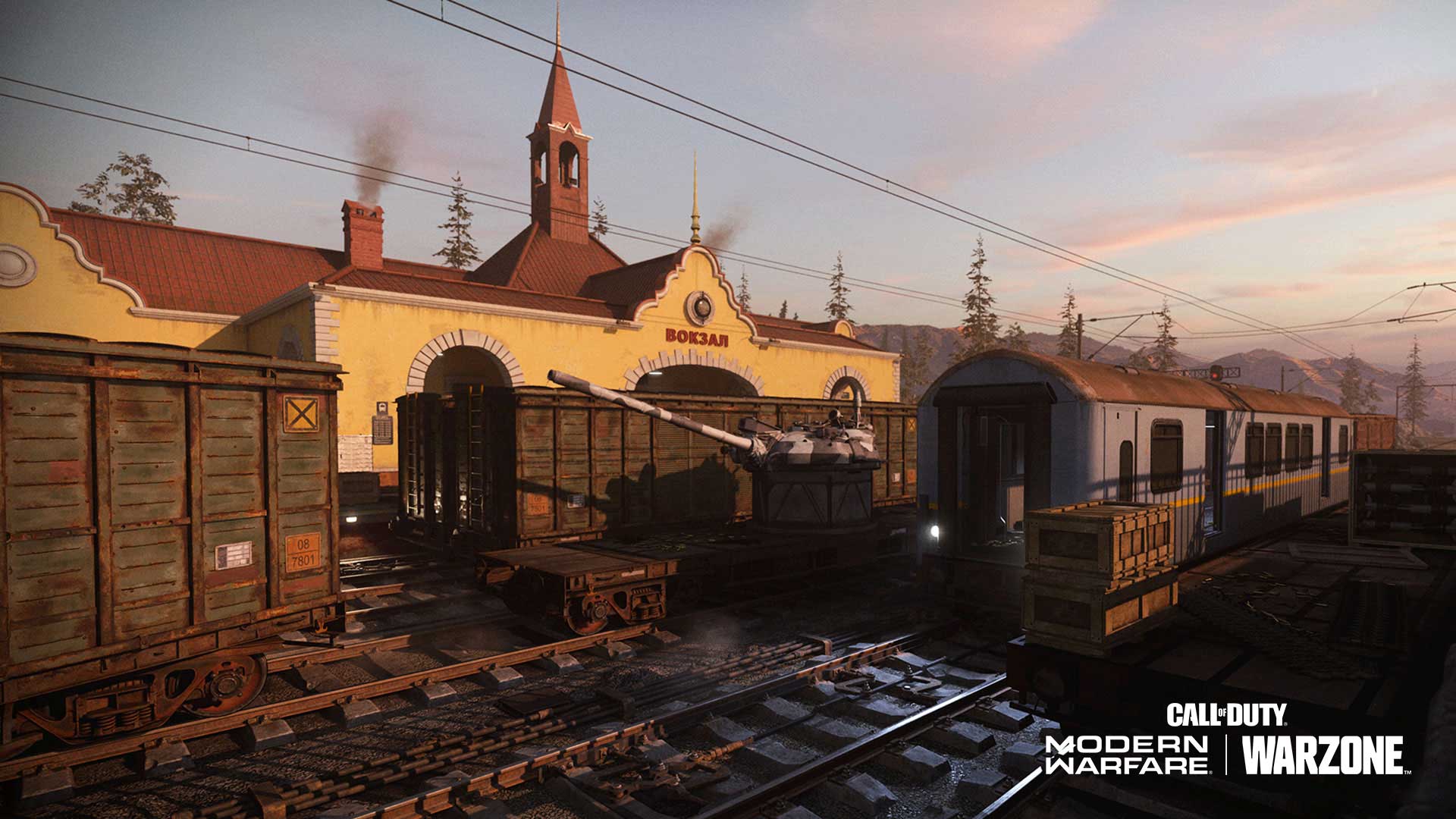 Station – Gunfight
A picturesque rural Kastovia train station serves as the backdrop to the latest Gunfight arena.
For standard, 2v2 Gunfights, duos will start on either end of the station's railroad tracks running east to west. Due south is the eponymous station, a simple and quaint building that offers its covered exterior as a cross-map lane. To the North, a small platform with a few boxes juts out of a wall that further separates the main rail line from the station.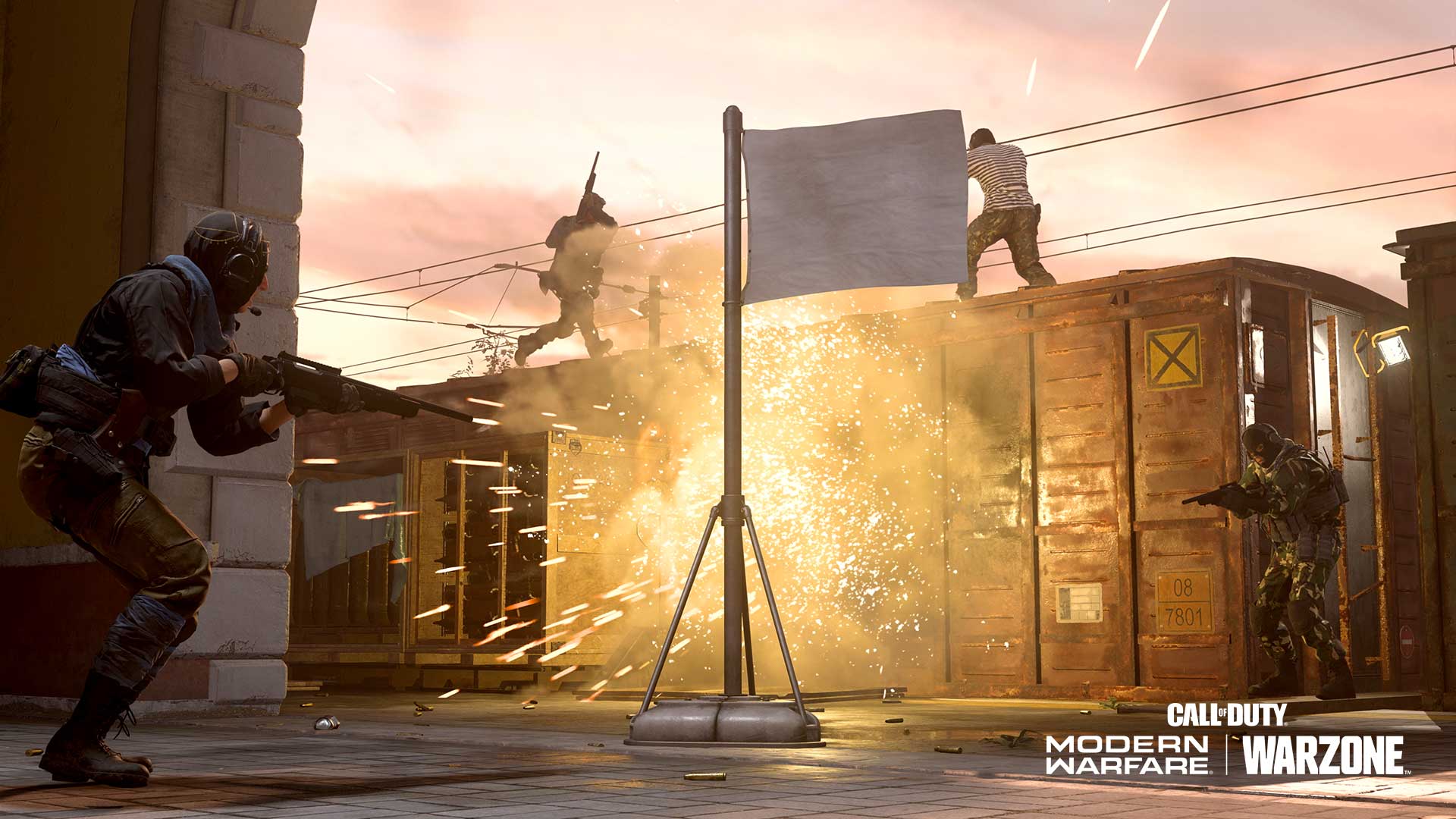 Within these boundaries and on the tracks, a few boxcars and passenger coaches sandwich flatcars carrying the tops of a few tanks. It's almost as if this quiet locale is hiding a certain organization's precious cargo, as one could also deduce from their logo being plastered on containers within the area…
Operators will want to use the station's exterior and abandoned military cargo trains as part of a winning strategy. Like other maps of its size, Station has some quirks beyond its simplistic design, beckoning true Gunfight masters to uncover jump spots and tactical angles that may help them crush the opposition.  
Broadcast – Core Modes (6v6)
Veterans of the franchise: welcome back to Broadcast.
Since its cameo in Verdansk within the BCH4 TV Station, this large Multiplayer map introduced in Call of Duty 4: Modern Warfare now has a primetime slot in Season Six. Whether you experienced its first iteration back in 2007, in a remastered version since, or within Warzone, expect to drop into familiar territory when infiltrating this recently abandoned communications center.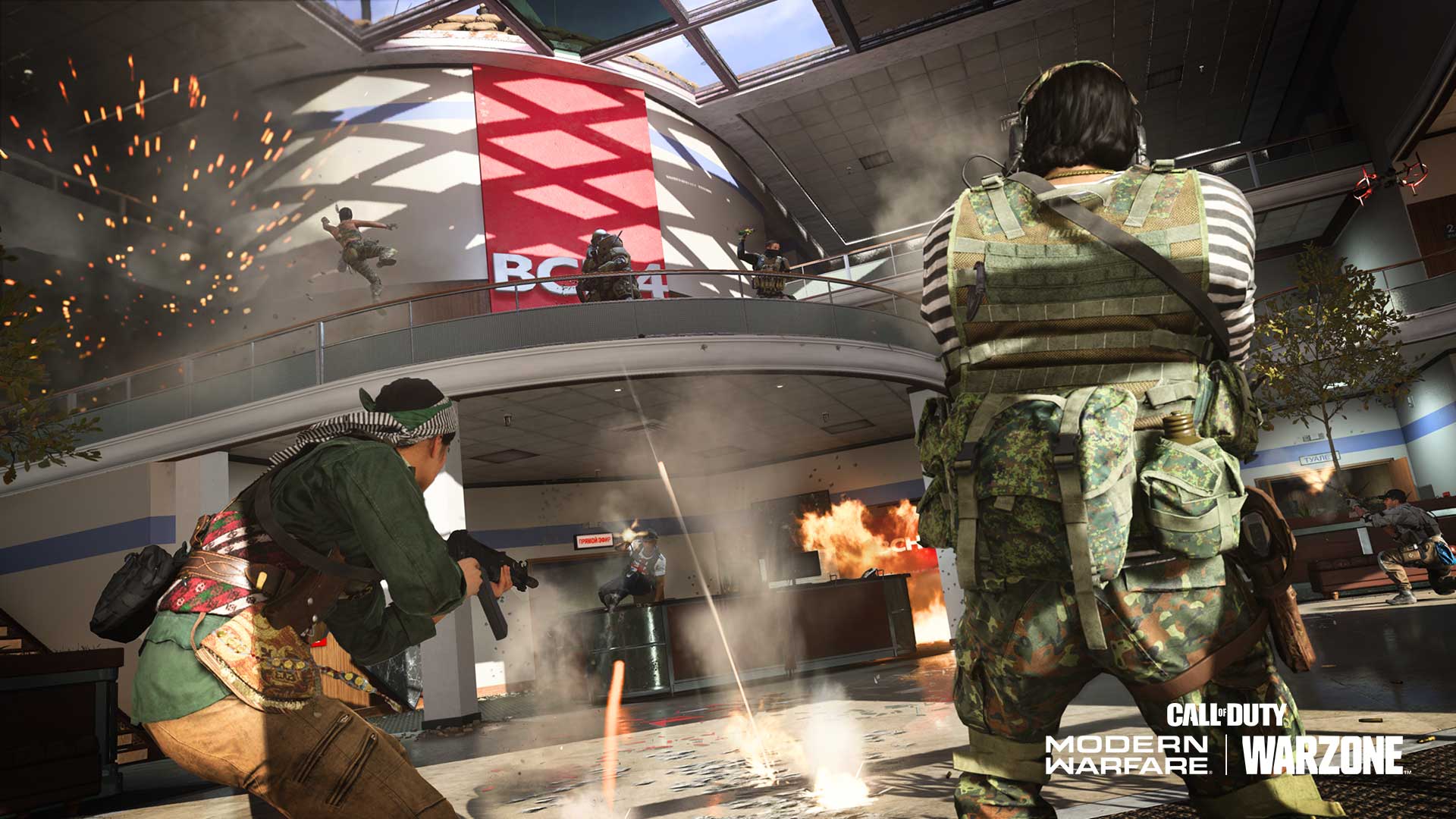 For those in need of a refresher: Broadcast is a larger map that takes place in and around a ransacked studio. Operators can explore both floors of this business defined by its once-gorgeous entry atrium and a massive newsroom, which has plenty of cubicles and a semicircular news desk, complete with copious notes and breaktime reading material. 
Part of the building's roof is also accessible, as Operators can walk across the open space and hop, or look, down a skylight over the broadcast control room. Outside the station, three smaller buildings are accessible, including one that overlooks a massive parking lot and into the atrium area.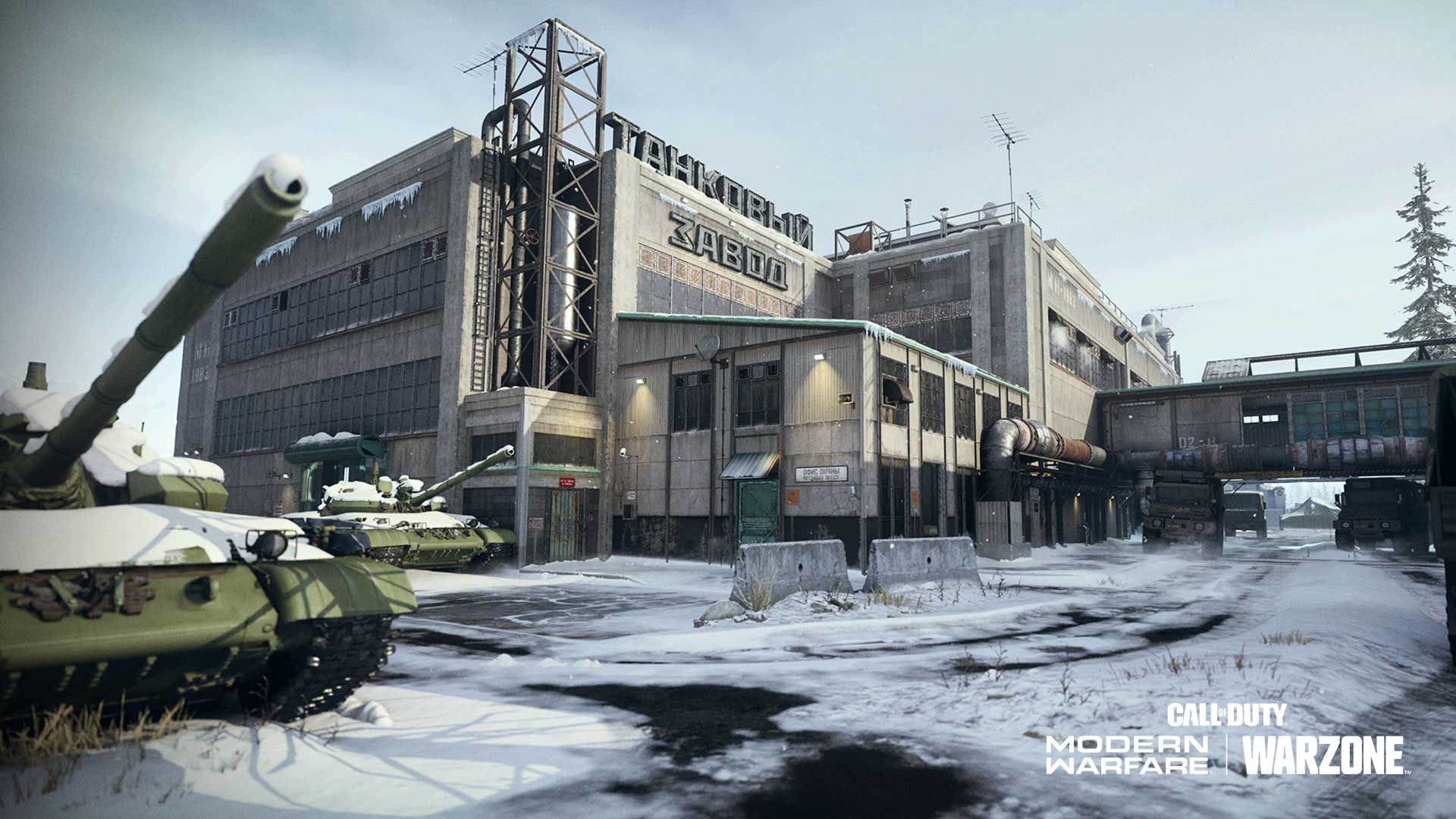 Mialstor Tank Factory – Core Modes (6v6 and 10v10)
The larger of the two core Multiplayer maps, Mialstor Tank Factory is built for both 6v6 and 10v10 play, changing its playable dimensions depending on the size of the lobby.
For either skirmish size, expect a mix of indoor and outdoor combat zones with two large buildings – the eponymous tank factory and a warehouse – being the map's central point of conflict due to sheer surface area and accessible rooftops. Other places to explore include an abandoned workshop, skybridge, scrapyard, shipping area and residential zone, with some parts of the map sectioned for 6v6 combat.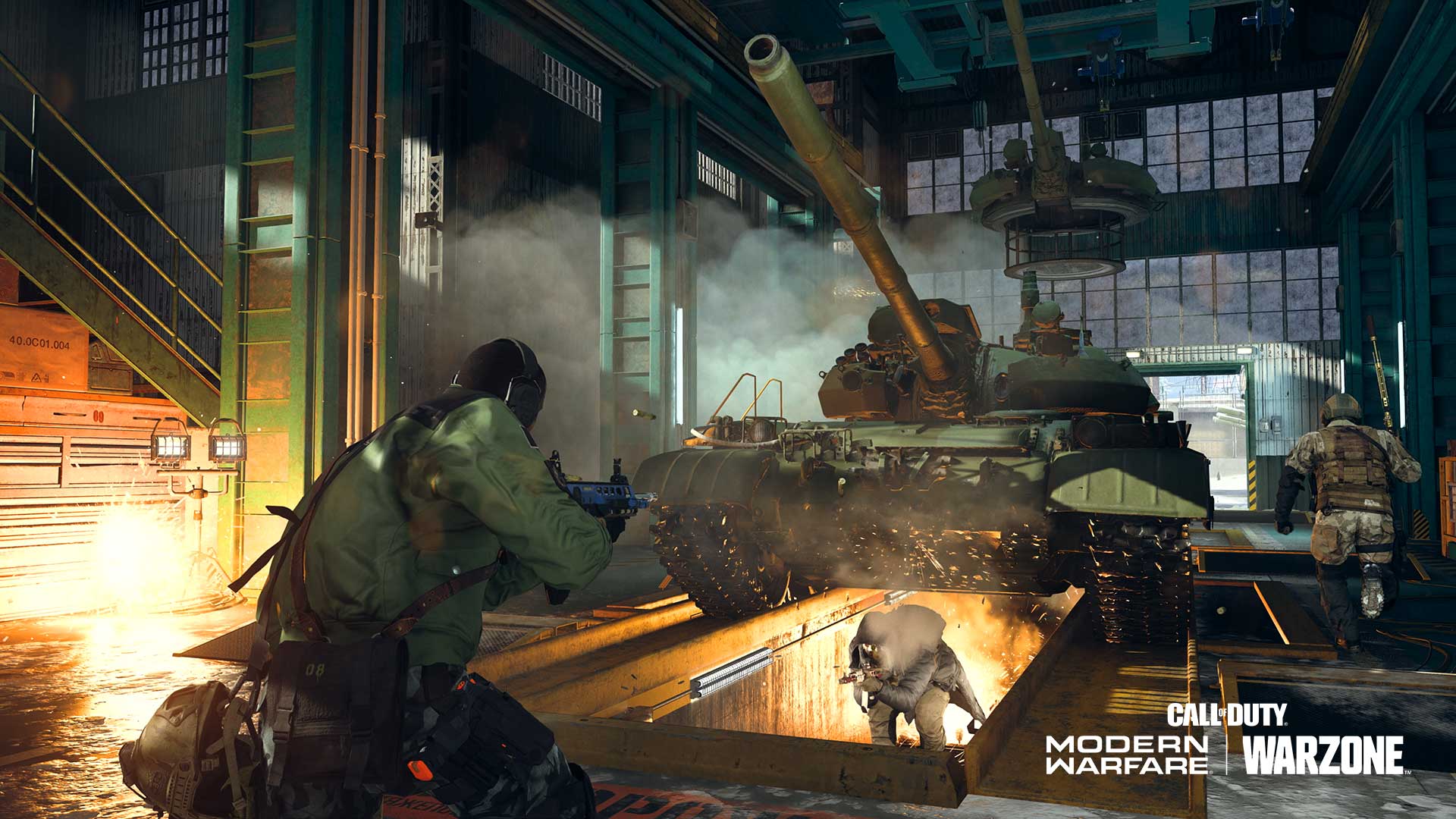 Specifically, the 6v6 variant only includes the factory, warehouse, the skybridge linking the two, and two bookend zones in the form of the scrapyard and tank graveyard.
For 10v10, the metal gates to the east and west swing open, allowing access to the adjacent apartments on the east end, and an abandoned building and gas station to the west.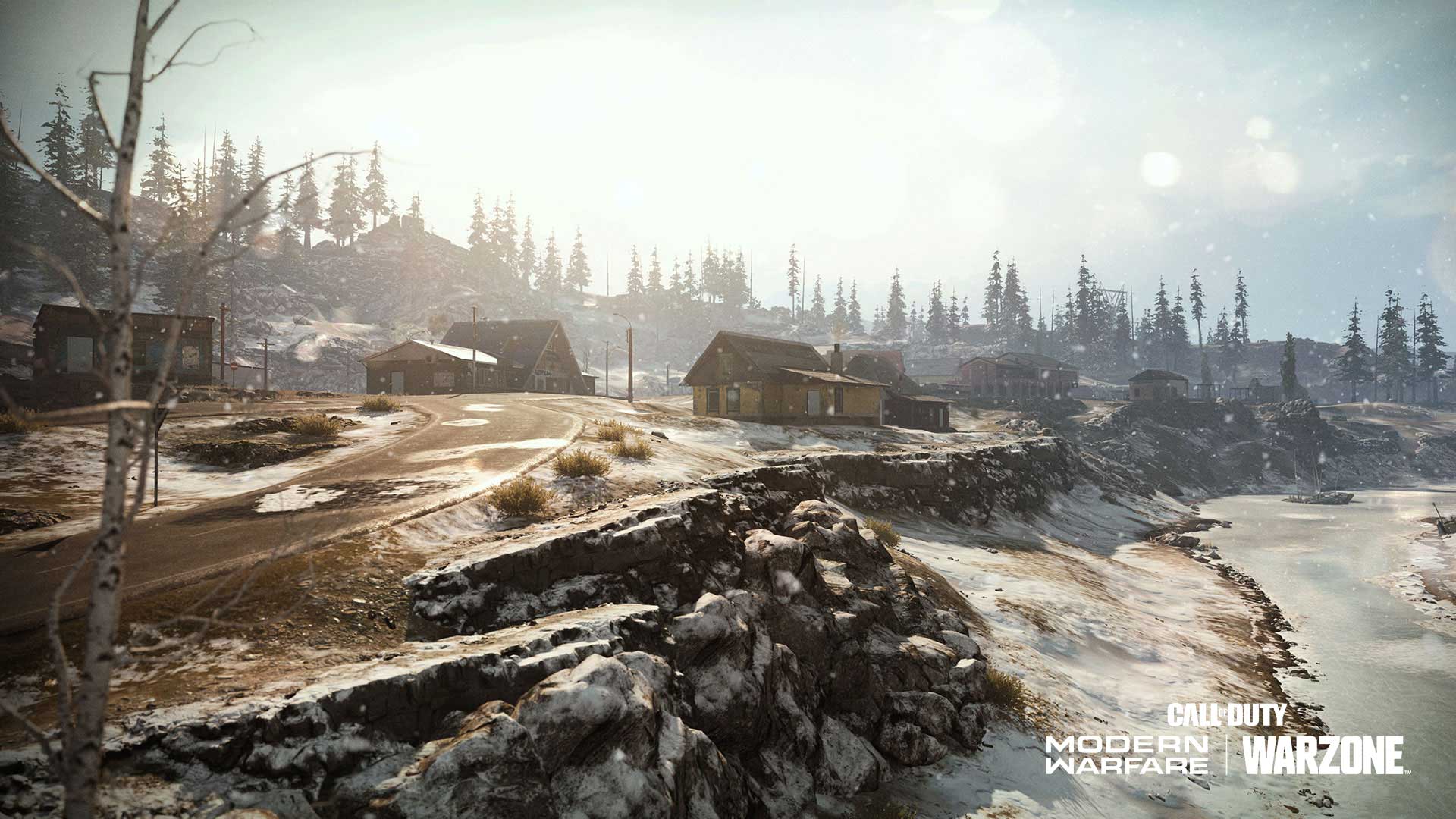 Verdansk Riverside – Ground War
A once-unlabeled landmark on the in-game Tac Map, Verdansk Riverside is a suburb that lies across the frozen Gora River from the Verdansk International Airport, with its northern border defined by cliffs that eventually lead to the Arklov Peak Military Base.
At one point, this sleepy village was taken over by El Traficante, a smuggler that Armistice tracked down through intel gathered here during Operation Harbinger. This area has a few modest two-story homes, some shacks and garages, a pharmacy, school, a public house chain restaurant, and a small construction project that seems to have no end date in sight.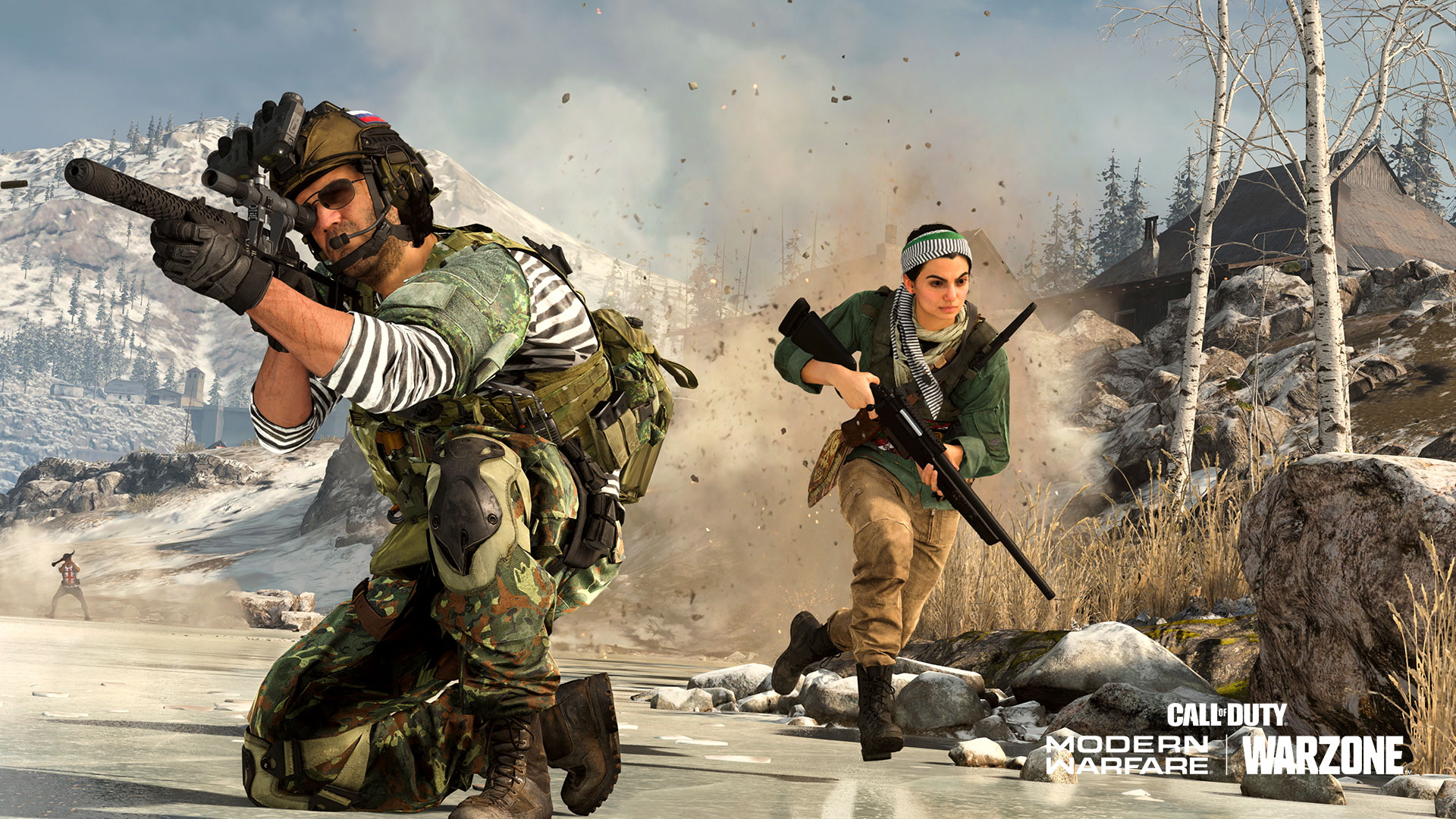 Like other Ground War experiences, this map will be near-identical to how it appears in Warzone, save for having some invisible boundaries to keep it reasonably sized and other minor differences. So, over the next week, try and drop here or make a point to visit in order to start planning strategies for platoon-sized vehicular-inclusive warfare.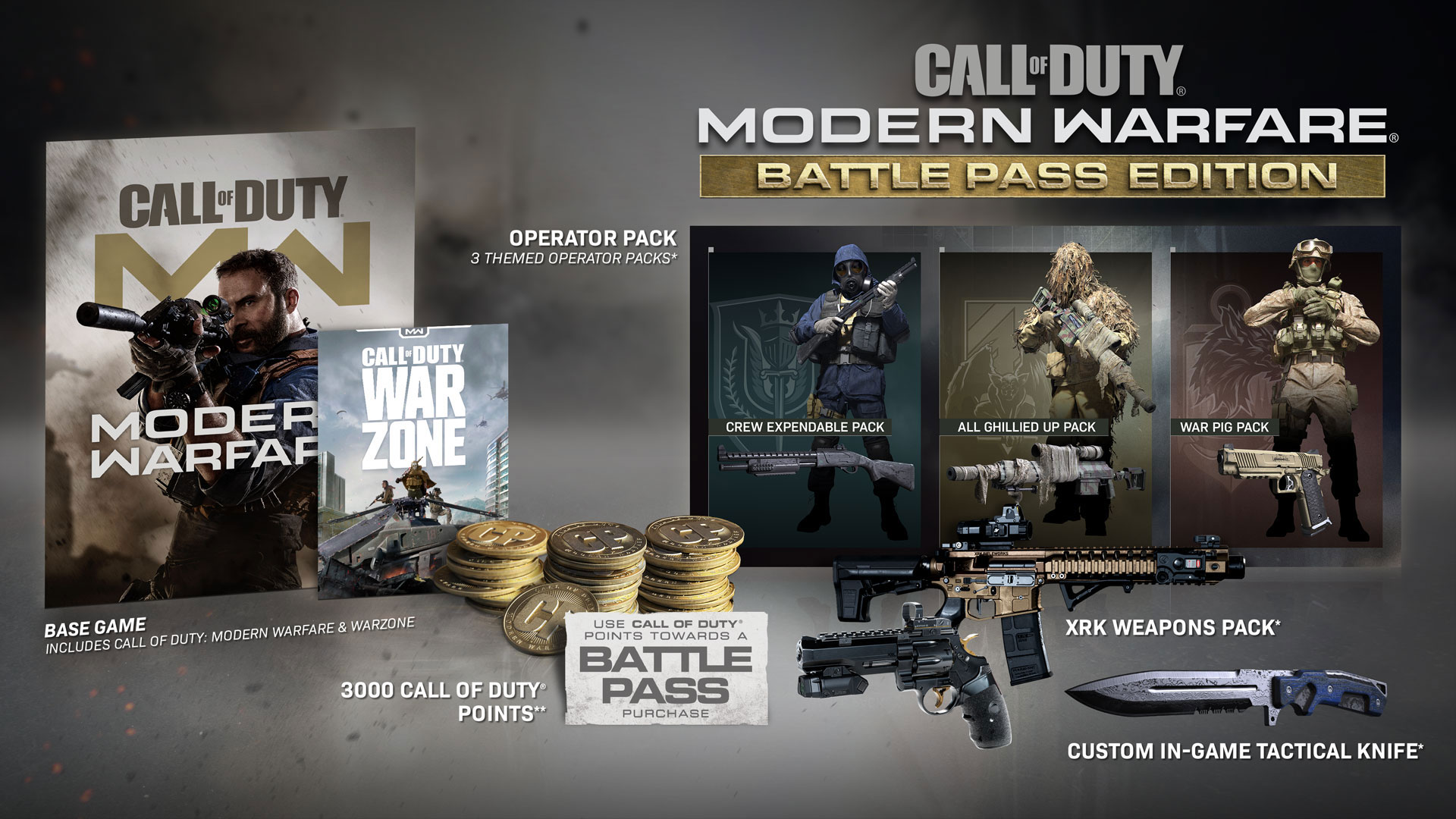 Time to Upgrade to the Full Experience
Ready to drop into the full version of Modern Warfare? Then get the Modern Warfare Battle Pass Edition and experience everything from a thrilling Campaign, a suite of Multiplayer maps, to a variety of fraught Special Operations designed to test your mettle and continue the narrative through challenging team-based experiences.
The digital Battle Pass edition of the comes with the following:
·        The full Modern Warfare game
·        3,000 CP – enough for the Season Five Battle Pass Bundle and more
·        Battle Pass system with over 20 free unlockable tiers*
·        A Combat Knife with a custom skin
·        XRK Weapons Pack
Visit CallofDuty.com, select the Modern Warfare Battle Pass Edition, your preferred platform, and region to get the game. Download to start playing.  
We'll see you online.
Stay frosty.
For more information and the latest intel on Call of Duty®: Modern Warfare®, check out: www.callofduty.com, www.youtube.com/callofduty and follow @InfinityWard and @CallofDuty on Twitter and Instagram and Facebook.
For more information on Activision games, follow @Activision on Twitter, Facebook, and Instagram.