On your feet soldier!
The Official Warzone Strategy Guide offers a massive amount of Warzone knowledge including infiltration tactics, game mode overviews, loadout suggestions, an interactive atlas of Verdansk, over 250 tips, and more.
And yes, this extremely detailed and robust guide is available completely free, and available NOW! 
Want to get the intel on Verdansk and every aspect of Warzone and its expansive map?
Check out the entire guide here.
Read on to know what you can learn from the Free Official Warzone Strategy Guide, where you can find it, and when you can dig into the insights the Guide has to offer for Warzone from the world of Modern Warfare®.
Strategy Guide Chapter Overviews
The Free Warzone Strategy Guide consists of six comprehensive chapters, at launch. As a digital guide, it is planned to be updated with even more information, for free, as new content is added to Warzone.  
Here's a brief overview of the content available in each chapter: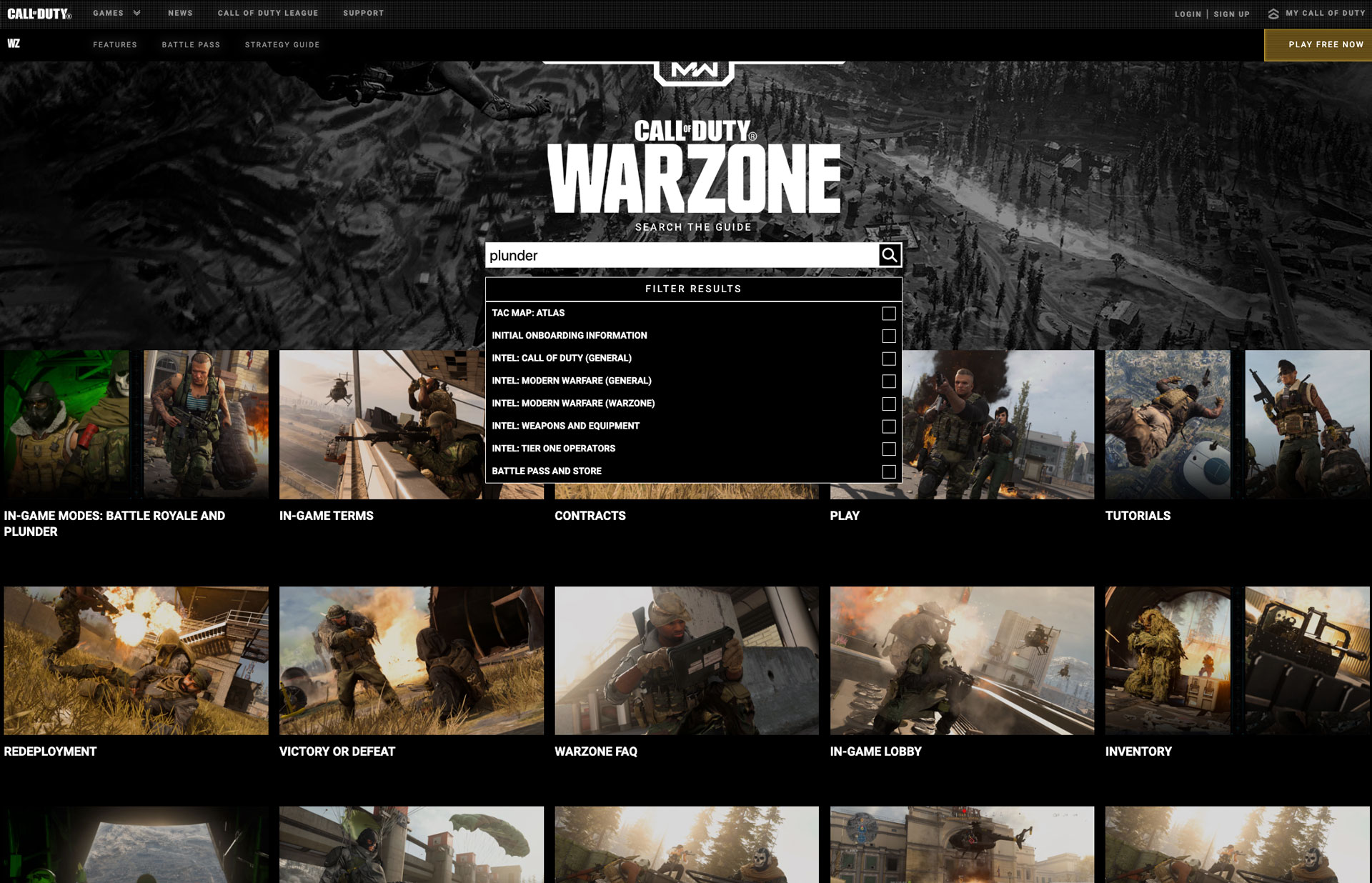 Chapter 1: Welcome to Warzone
Includes a Glossary of Game Terms, an in-depth FAQ, and a Landing Page. This is where the latest News and Updates for any new content available in Warzone is posted.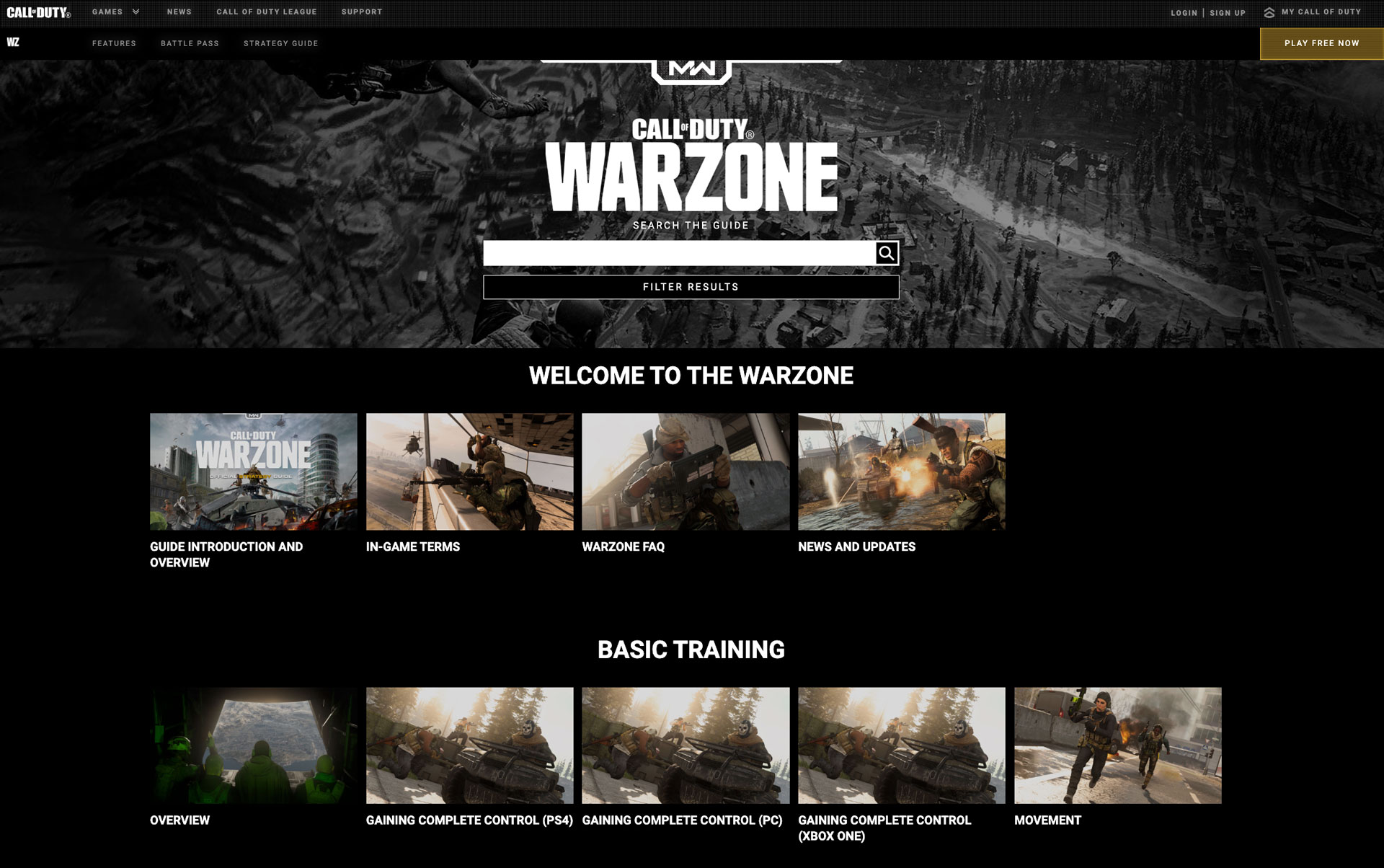 Chapter 2: Basic Training
This section of the Guide covers the absolute basic mechanics of Warzone, from controls and commands to movement and weapon usage.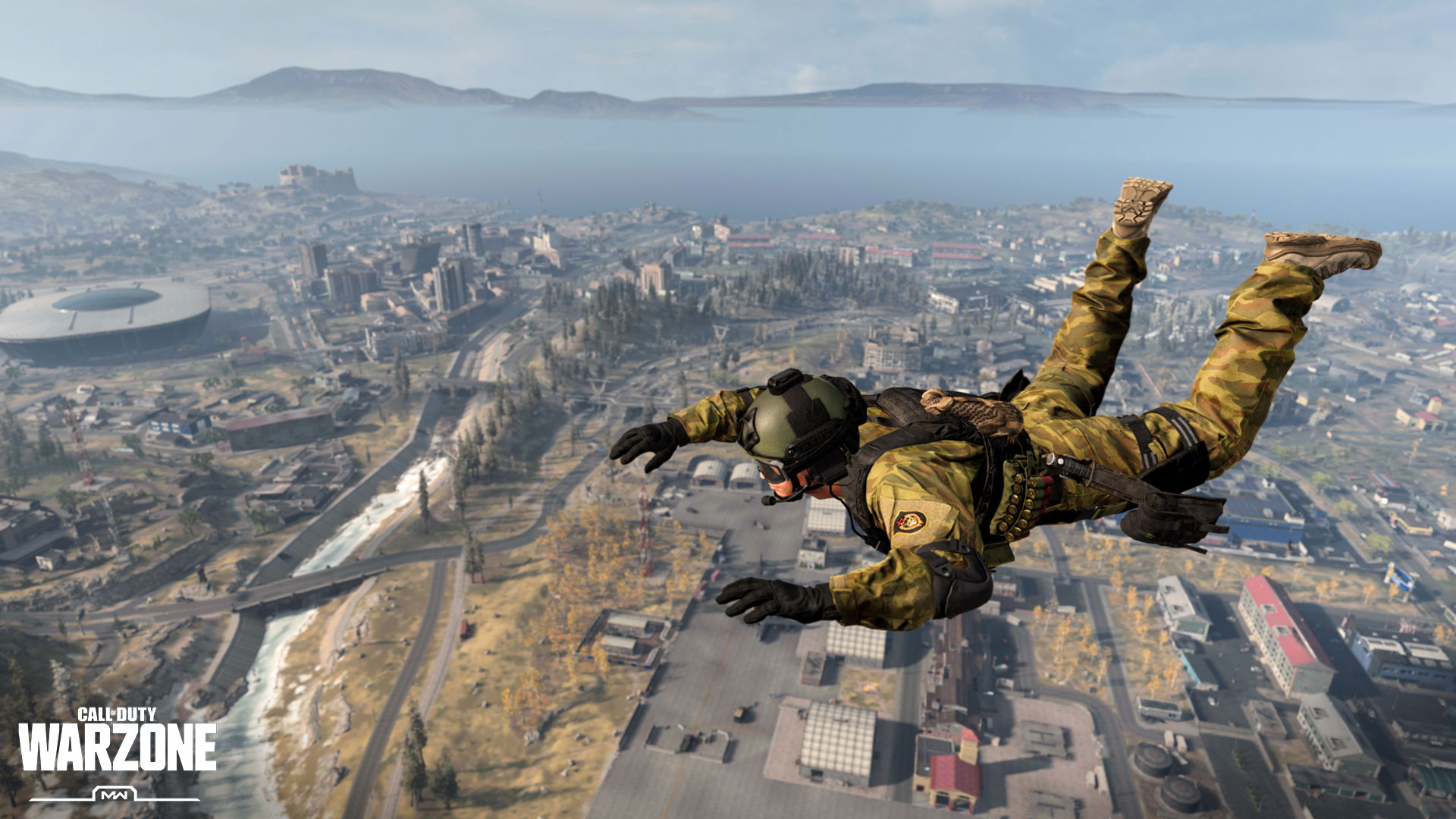 Chapter 3: Pre-Game Preparation
From the Play to Weapons menus and everything thereafter, this section deals with six of the most important menus you'll interact with. This covers all the vital information you need to know before or between Warzone matches.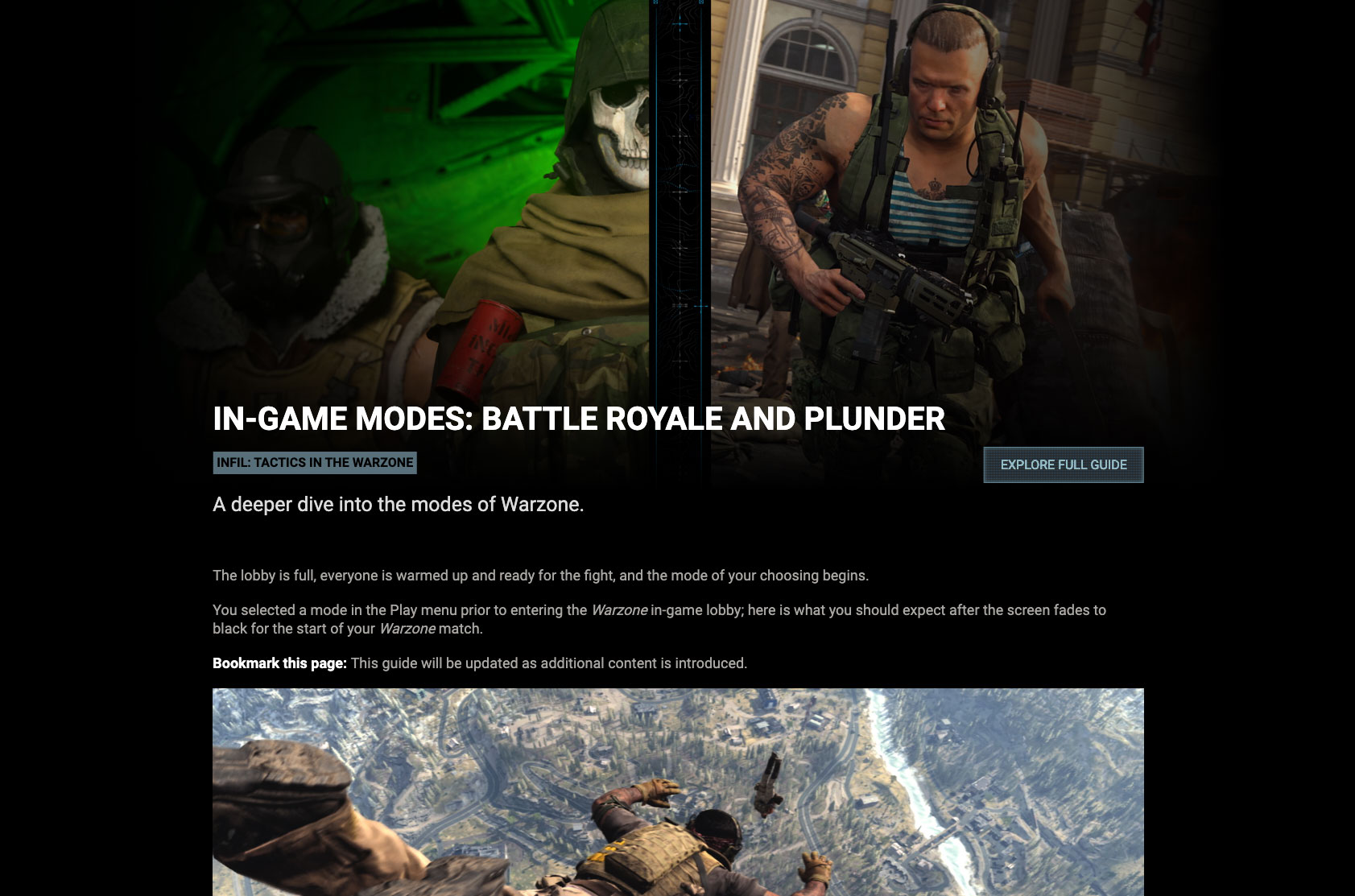 Chapter 4: Infil: Tactics in the Warzone
What happens after you drop? This chapter reveals all the important intel you need to know during the heat of battle, from parachuting, inventory items, pinging, Loadouts and Loadout Drops, redeployment, and everything else pertinent to your continued Warzone survival.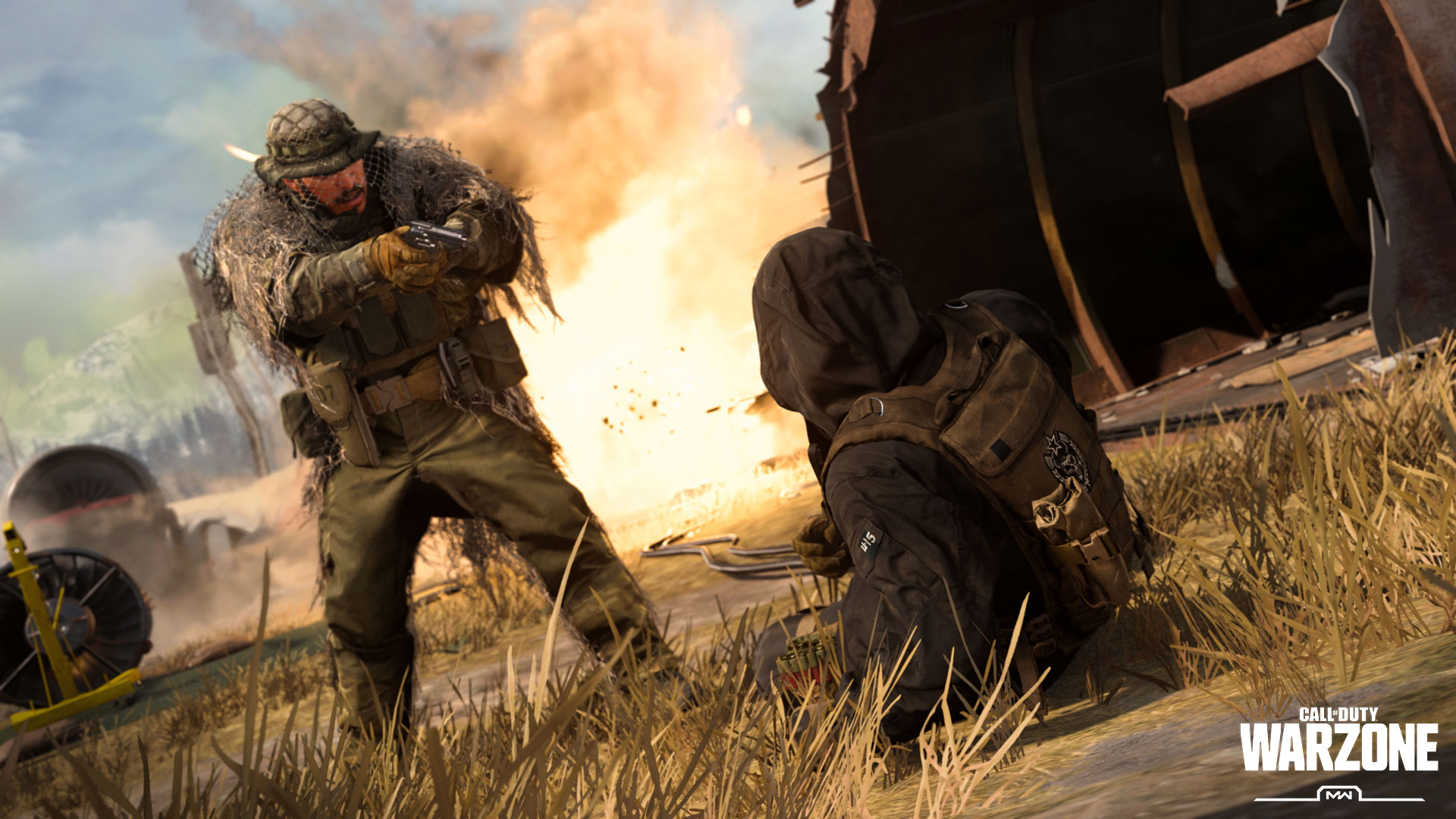 Chapter 5: Exfil: After Action Report
What occurs once you complete – or even win – a Warzone match? This chapter details all the rewards both the victor and the vanquished can receive, along with how the XP and Ranking system in Warzone works.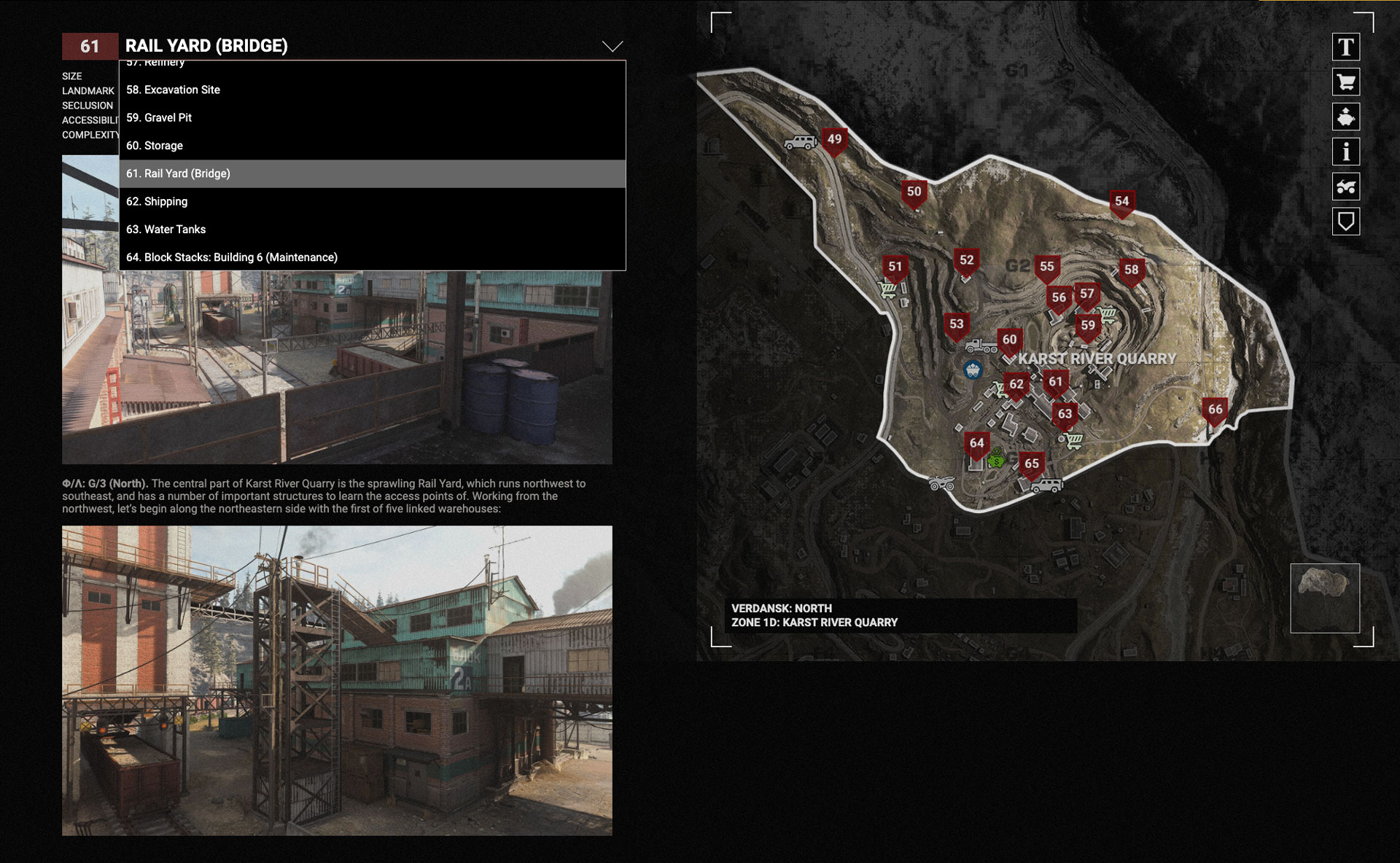 Chapter 6: Tac Map: Atlas
In this epic-sized chapter, we investigate every single location across the Tac Map, flagging over 330 Points of Interest along the way: Expect an interactive map, detailed overviews of every notable location in the game, and flags indicating the finest ambush points, loot, and much more: Welcome to Verdansk!
Each chapter includes tips related to the content discussed in that specific chapter like strategies on depositing Cash in Plunder, complete layouts and tactics to survive the Gulag, and more. The Guide features over 250 tips to help you master Warzone. 
Need insight on a specific location, game mode, or mechanic? The Warzone Strategy Guide is completely searchable. Insert your search query at the top of any page in the Guide and get a list of related topics, chapters, sub-chapters, or tips.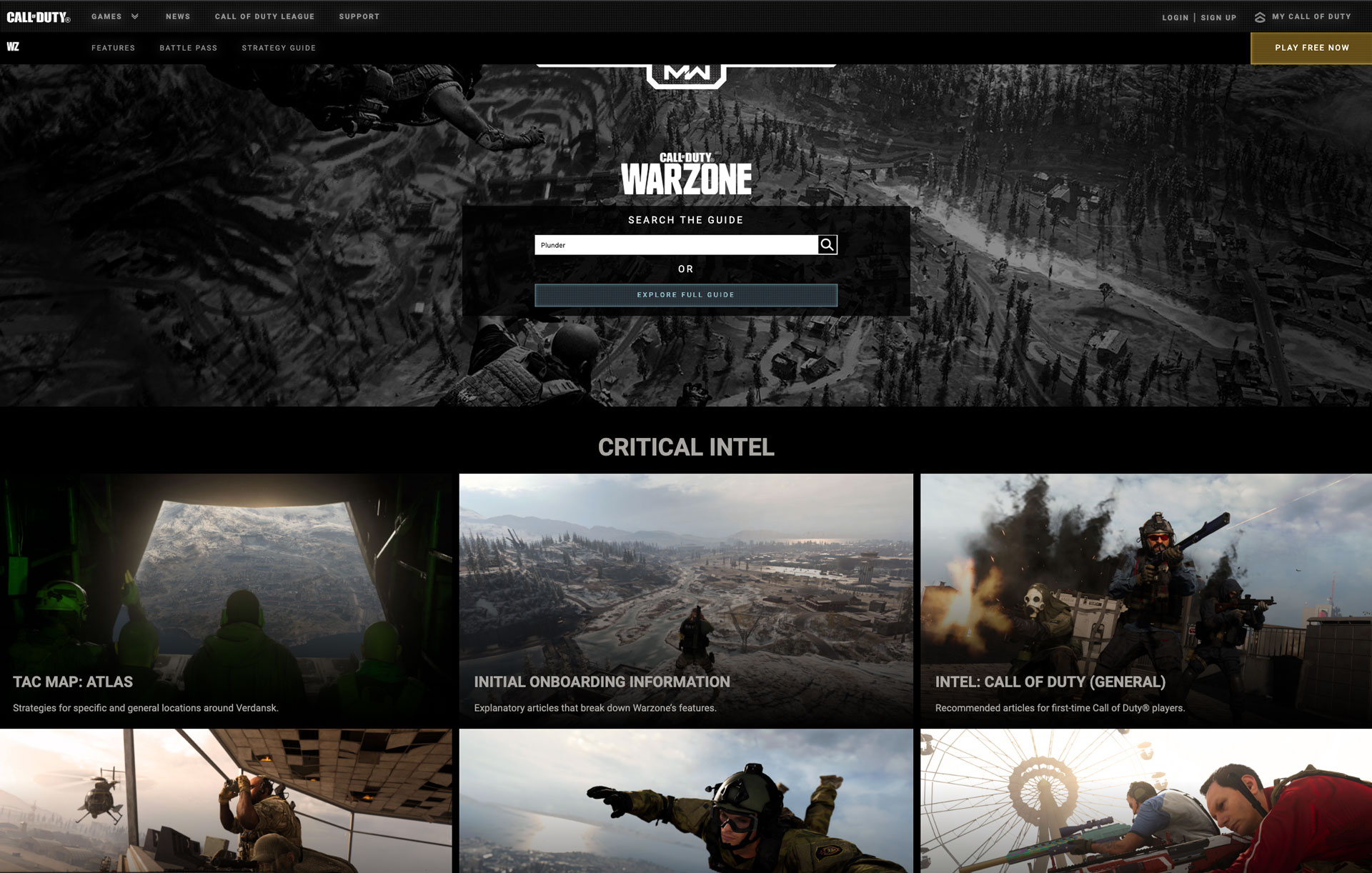 Personalized and Interactive
In addition to being packed with Warzone insights, The Official Warzone Strategy Guide has been indexed to personalize its content to your Call of Duty® experience. 
In order to personalize the Guide, go to CallofDuty.com and log in to your Call of Duty Account. Game information from previous Call of Duty experience informs the Guide and customizes the content you see. 
Don't know if you have a Call of Duty account? If you've played Call of Duty: Modern Warfare, you most likely have an account, as Call of Duty accounts enable crossplay. If you don't have an account, you can create one here. You may also be prompted to create an account in Warzone to enable crossplay. 
It is not necessary to login to a Call of Duty account to access the Guide. It is free and available to all. Non-logged in players will see all of the Guide content and can search and browse as they see fit. 
Chapter six of the Guide covers the world of Verdansk. Use the interactive atlas to identify Supply Boxes, Buy Stations, vehicle spawns, and more. Consider ideal locations to drop in for Battle Royale and Plunder to get your squad instantly looted up and access to key equipment you might want to equip during the battle. 
Examine the world through images and the Tac-Map to discover over 300 marked points of interest to have a comprehensive understanding of the layout of Verdansk to know exactly where to go in the heat of battle.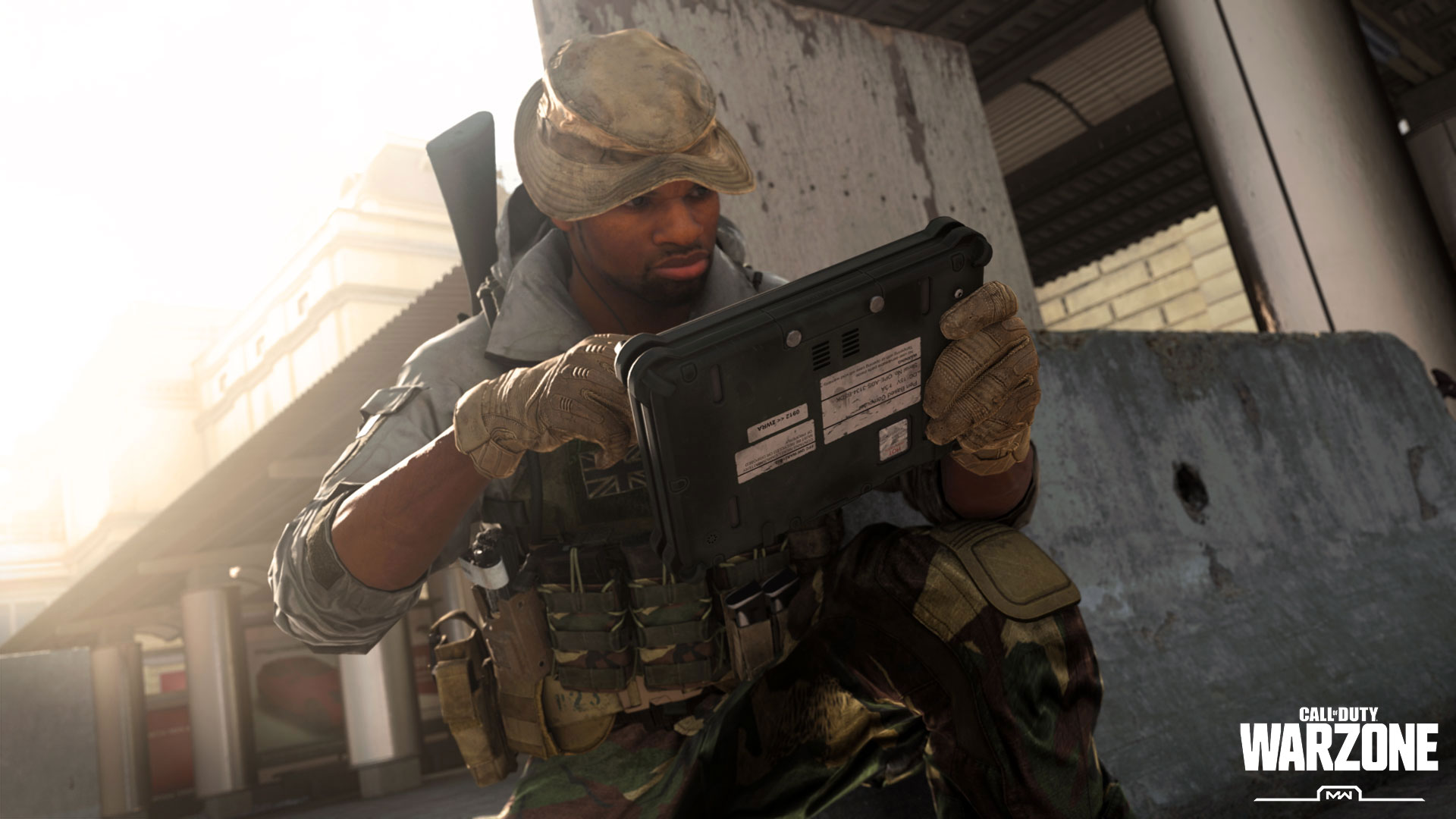 Accessing the Guide
The Official Warzone Strategy Guide is available on CallofDuty.com/warzone/strategyguide now, free for all. Internet access is required to access the Guide. 
Get the Call of Duty Companion App to have access to the Official Warzone Strategy Guide completely free on your phone. Study Verdansk, brush up on game mode tactics, and prepare to survive a 1v1 in the Gulag with the help of the Guide, all in the palm of your hand. 
After reading all about the world of Warzone in the Official Warzone Strategy Guide, download Warzone and take your insights into battle. 
Warzone is free and available for download by all players right now! 
For more information and the latest intel on Warzone, visit www.callofduty.comand follow @CallofDuty on Twitter, Instagram, and Facebook. 
For more information on Activision games, follow @Activision on Twitter, Facebook, and Instagram.