There is something to be said about the rush of satisfaction and accomplishment that comes with finishing the Campaign, winning Multiplayer matches, and completing Special Operations in Call of Duty: Modern Warfare. However, all those triumphs are not without tribulation.
Especially when you are up against other community members or tackling A.I. enemies at Veteran difficulty, Modern Warfare can be a tough game for everyone, even the most experienced players.
However, there are a few things that first-time players or those looking for improvement can do in-game – and out of it – to potentially see some more success.
Here's our ten tips: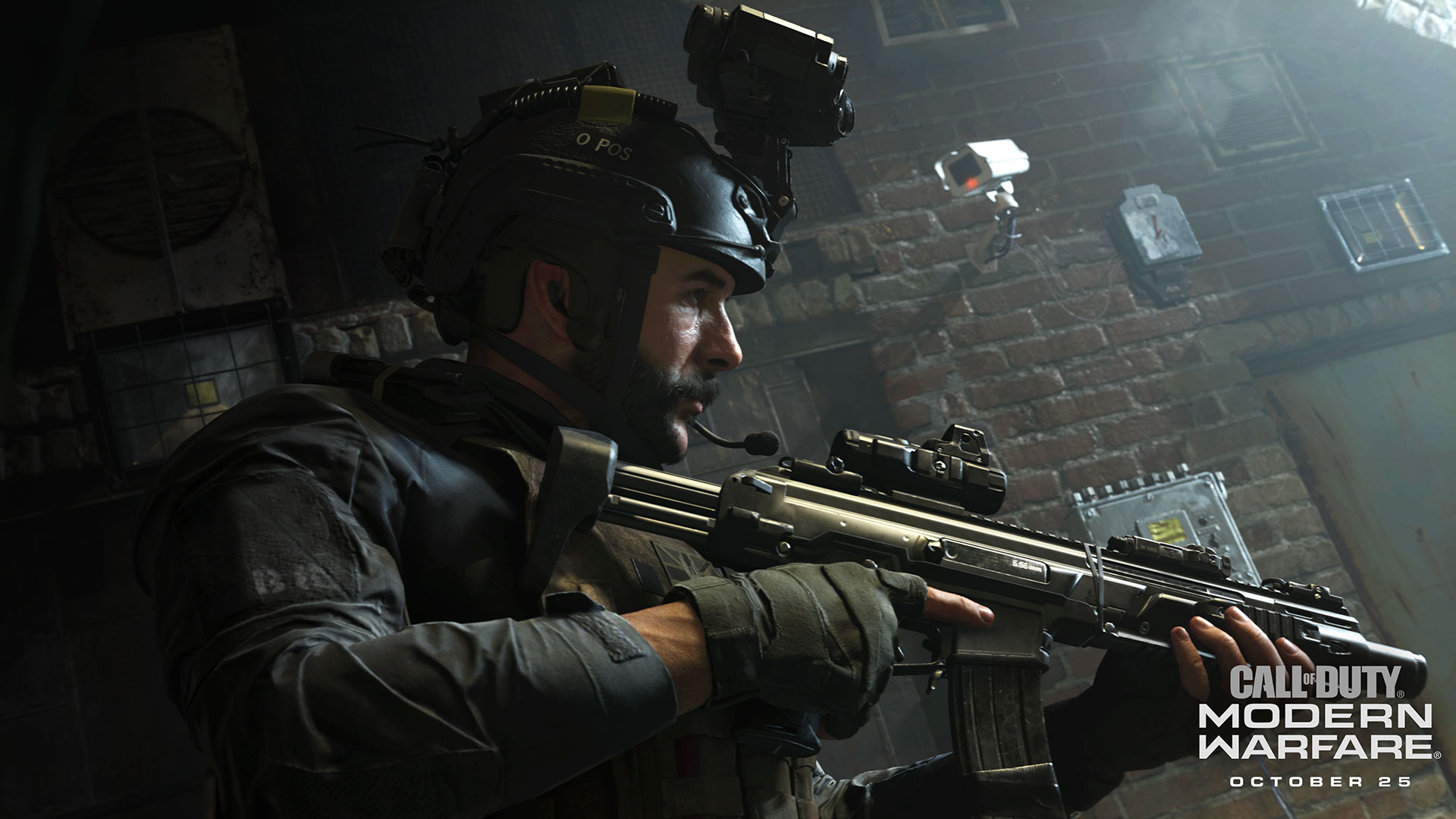 10. Try Playing the Campaign on Recruit. The Modern Warfare Campaign not only tells a raw and gritty narrative about the state of modern war, but it also teaches core mechanics. Recruit difficulty is the most forgiving setting in Campaign, as it tunes down overall damage and enemy A.I. to make it easier to learn how to play the game. You can enjoy the story while also brushing up on the basics.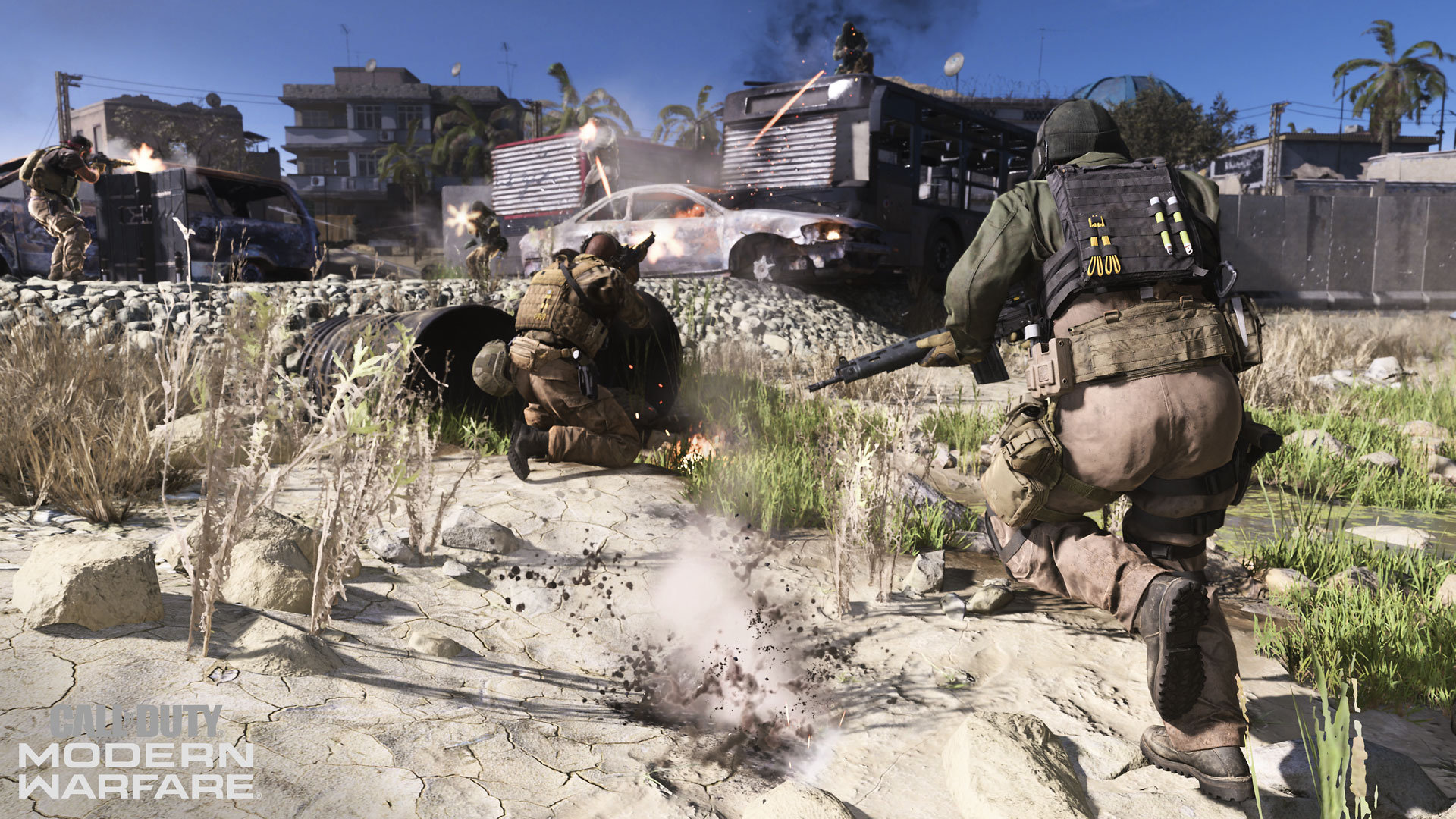 9. Adjust Sensitivity and Aim Assist. Outside of ensuring your screen and audio settings are correct, the two biggest in-game settings to adjust are sensitivity – how fast or slow your Operator looks – and aim assist, or the built-in system that helps you aim a weapon at a target. Those who are new and playing with controllers should try Focusing Aim Assist if Standard, which is on by default, is difficult. As for sensitivity, it's best to test a few different horizontal and vertical settings to see what you're comfortable with. Can you make very slight micro-adjustments using your controller or mouse? Try a higher sensitivity. Feel like you are turning too fast?  Then crank it down to the low single-digits.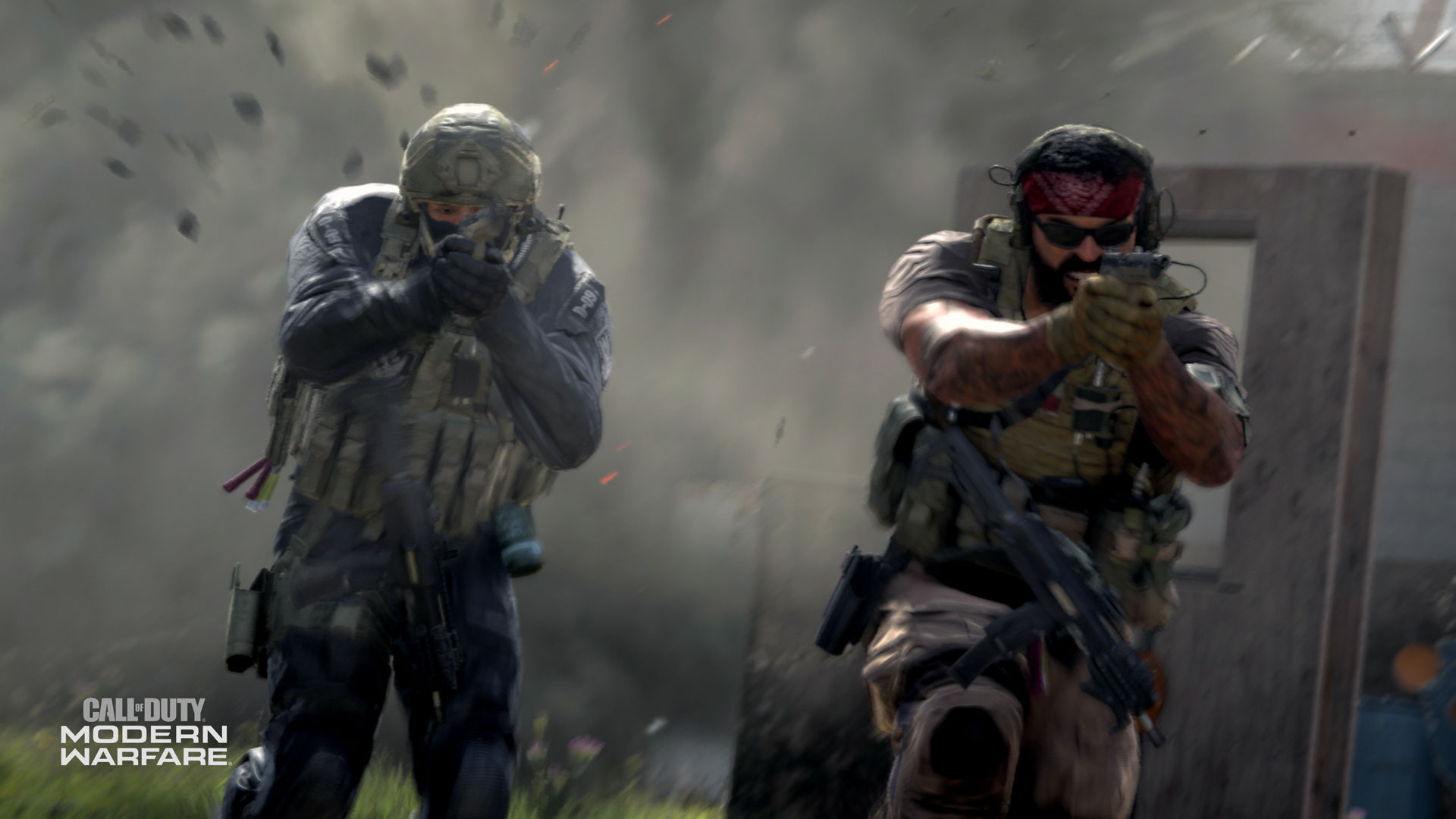 8. Adjust Yourself Outside the Game. As much as in-game settings can accommodate your playstyle, what you do out of the game can be just as important. Having direct light on your screen or sitting too close – or too far away – from the screen could make it harder to see. Furthermore, being uncomfortable while playing can impact your in-game abilities. It's not necessarily wise to go by someone else's "optimal" setup, instead find a setup that's comfortable for you.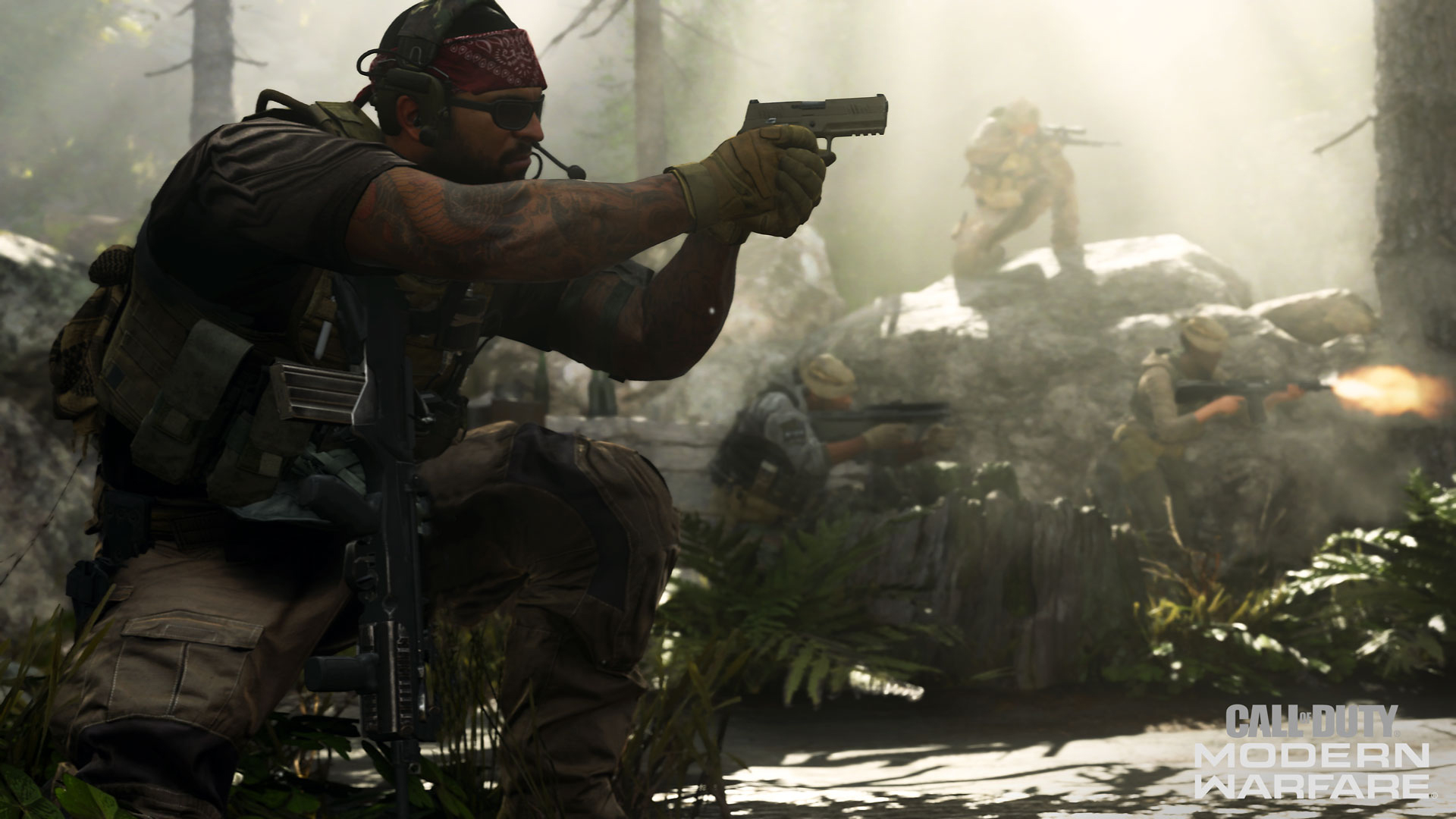 7. Learn your Loadout. Every weapon in the game has a different effective range, fire rate, and several other variables that make up its strengths and weaknesses. You can see detailed statistics on these weapons in the Weapons menu within Multiplayer or Special Ops, but consider the following advice as a good rule of thumb: shotguns, submachine guns, and pistols are great at short range, assault rifles fill out the mid-range, and long-range gunfights can often be won with a light machine gun, marksman rifle, or sniper rifle.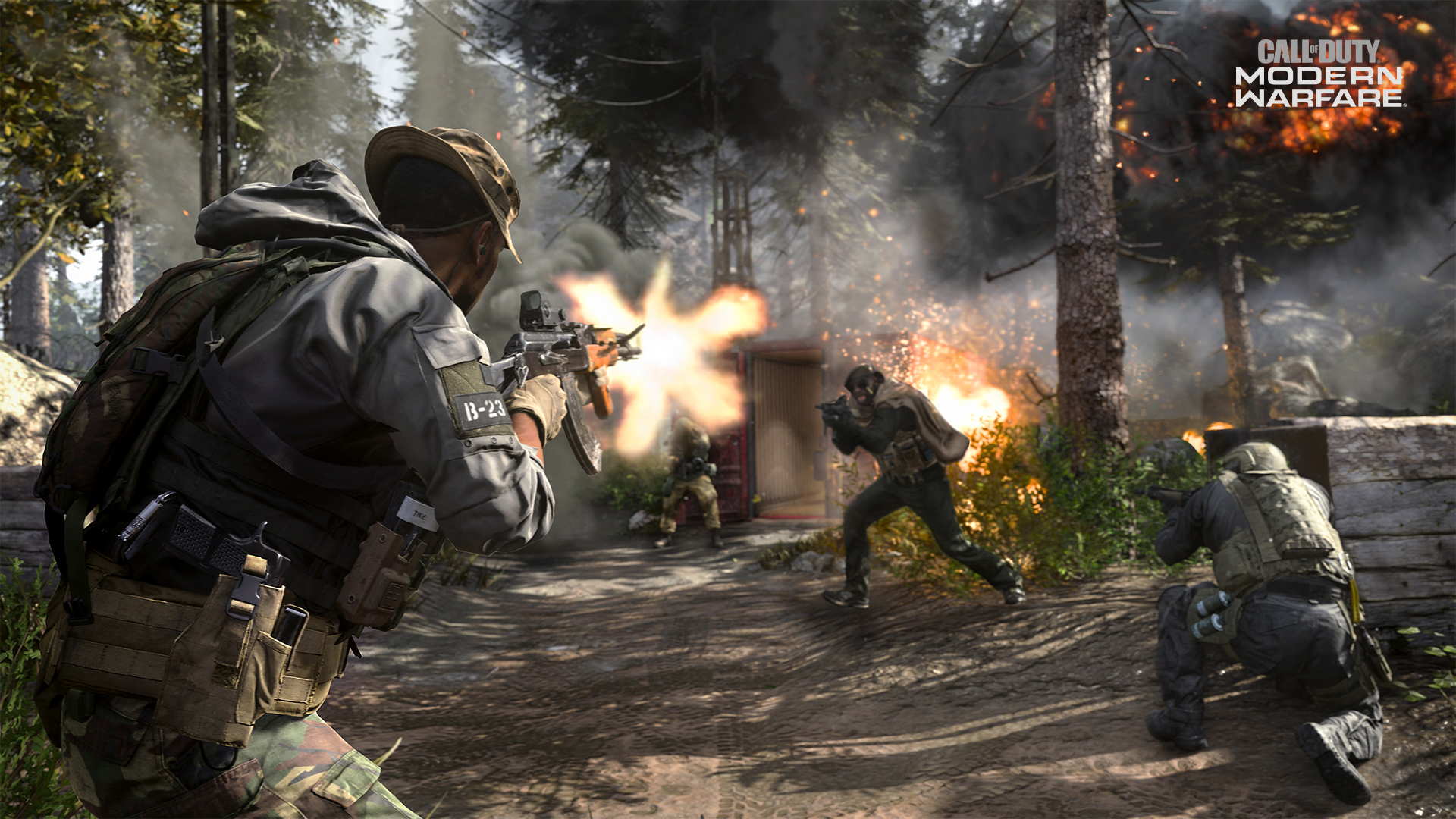 6. Try Playing a Private Match vs. Bots. Online Multiplayer can be one of the most challenging experiences in the game, but did you know you can get your feet wet in private matches against A.I. opponents? Head into Private Match and play whatever game mode you wish on a variety of maps against bots -- A.I. soldiers that can have their difficulty adjusted to help you practice. While in this practice mode, try using the default loadouts, as they are a good mix of weapons that can cater to various playstyles, or check out our Loadouts and Gunsmith article here for more info on creating your own loadouts.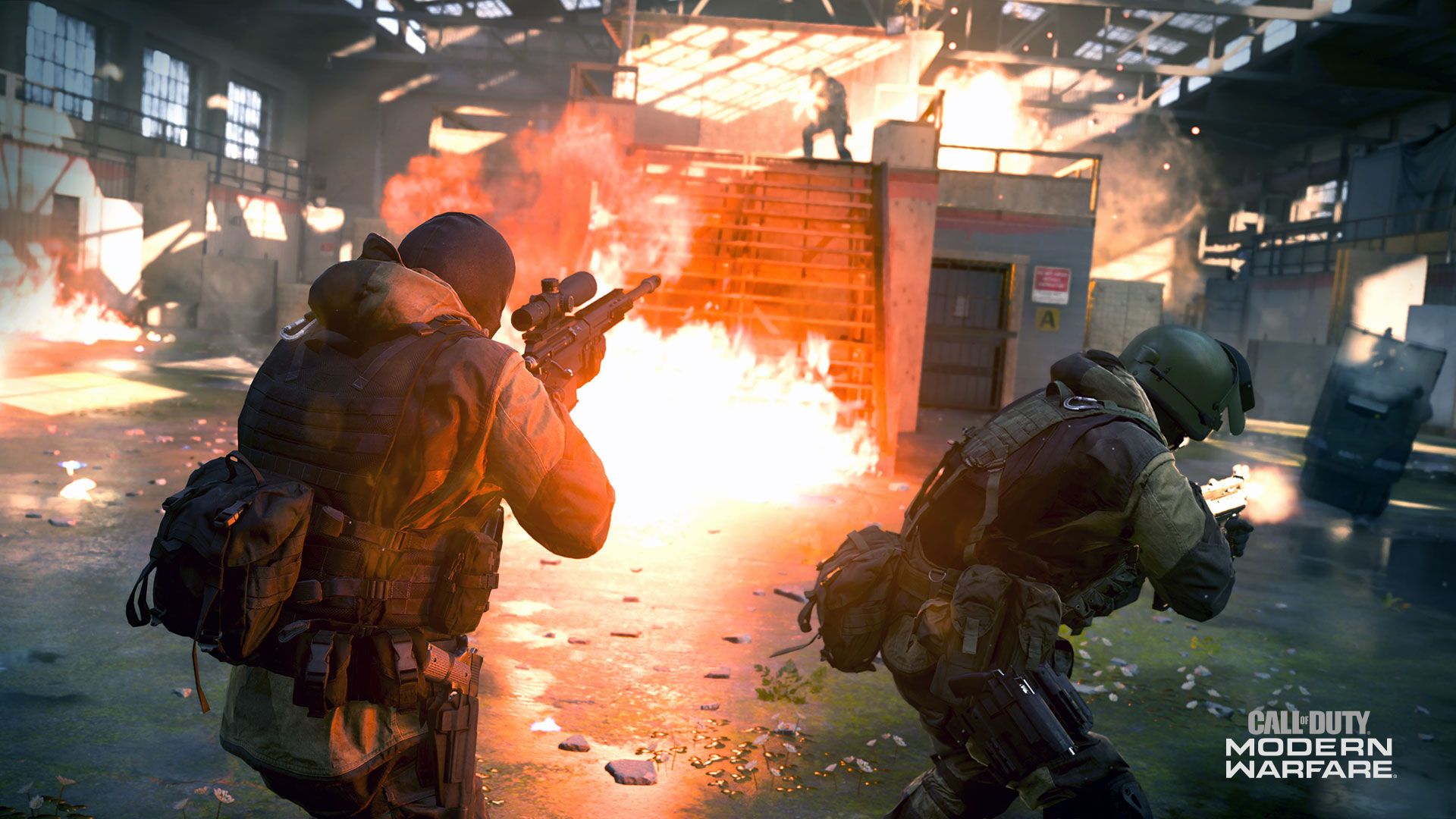 5. Try Gunfight. Don't know what weapon you like best? Why not get a sampling of them all? Whether you set up a game in private matches or have some trial by fire in a public match, Gunfight can be an excellent mode to learn various weapons in a short period of time. Use this game mode as an opportunity to test out a bunch of different weapons and attachments that are randomly chosen. Just remember the ones you like best to potentially jumpstart an idea for a new favorite loadout.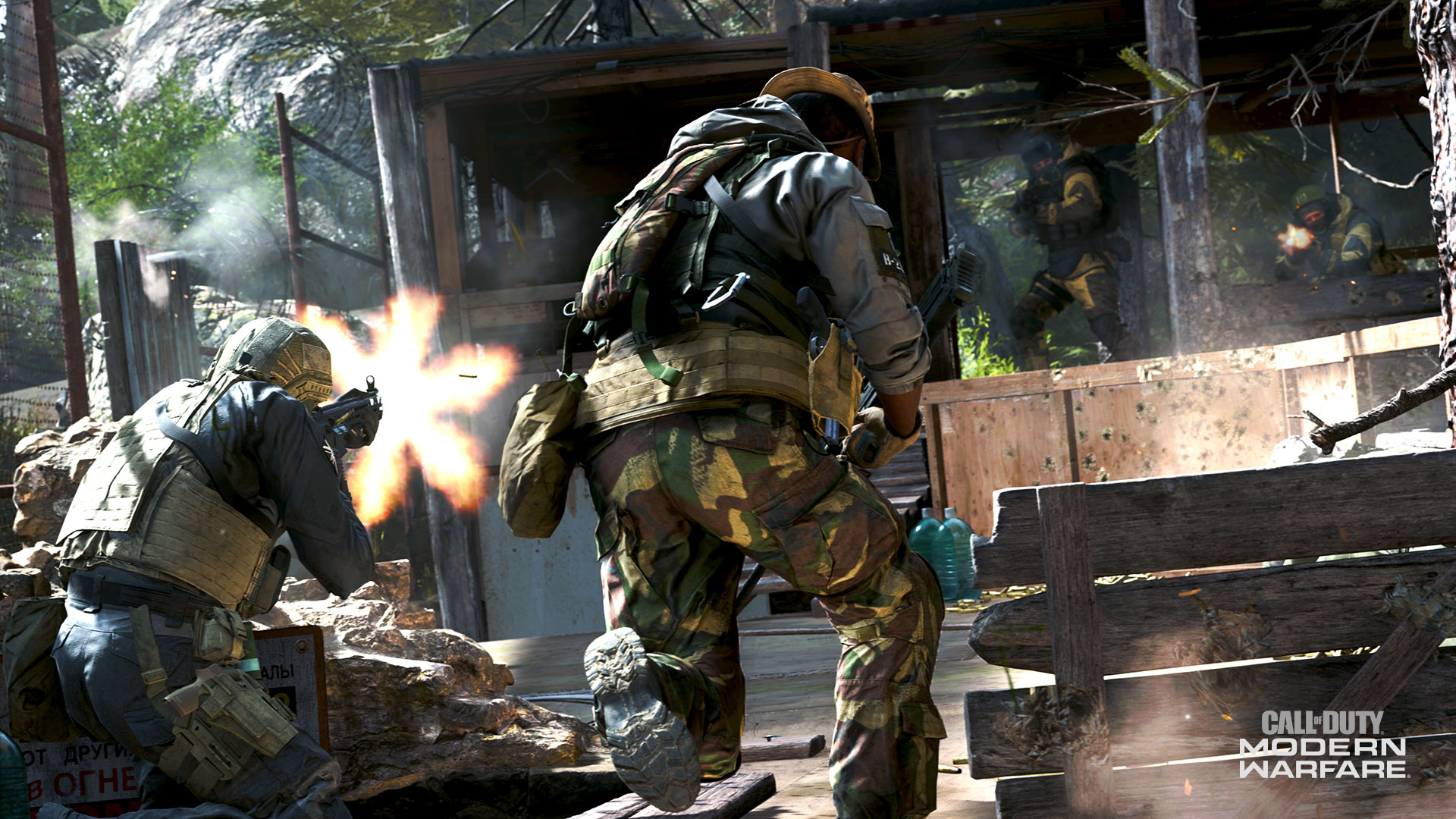 4. Play with Friends! Whether you want to play Multiplayer or Special Ops, having a few friends watching your six or cracking jokes in the pre-game lobby can make a play session that much better. Get some tips and tricks from your friends, or learn how to play Modern Warfare together, and go online with the whole squad.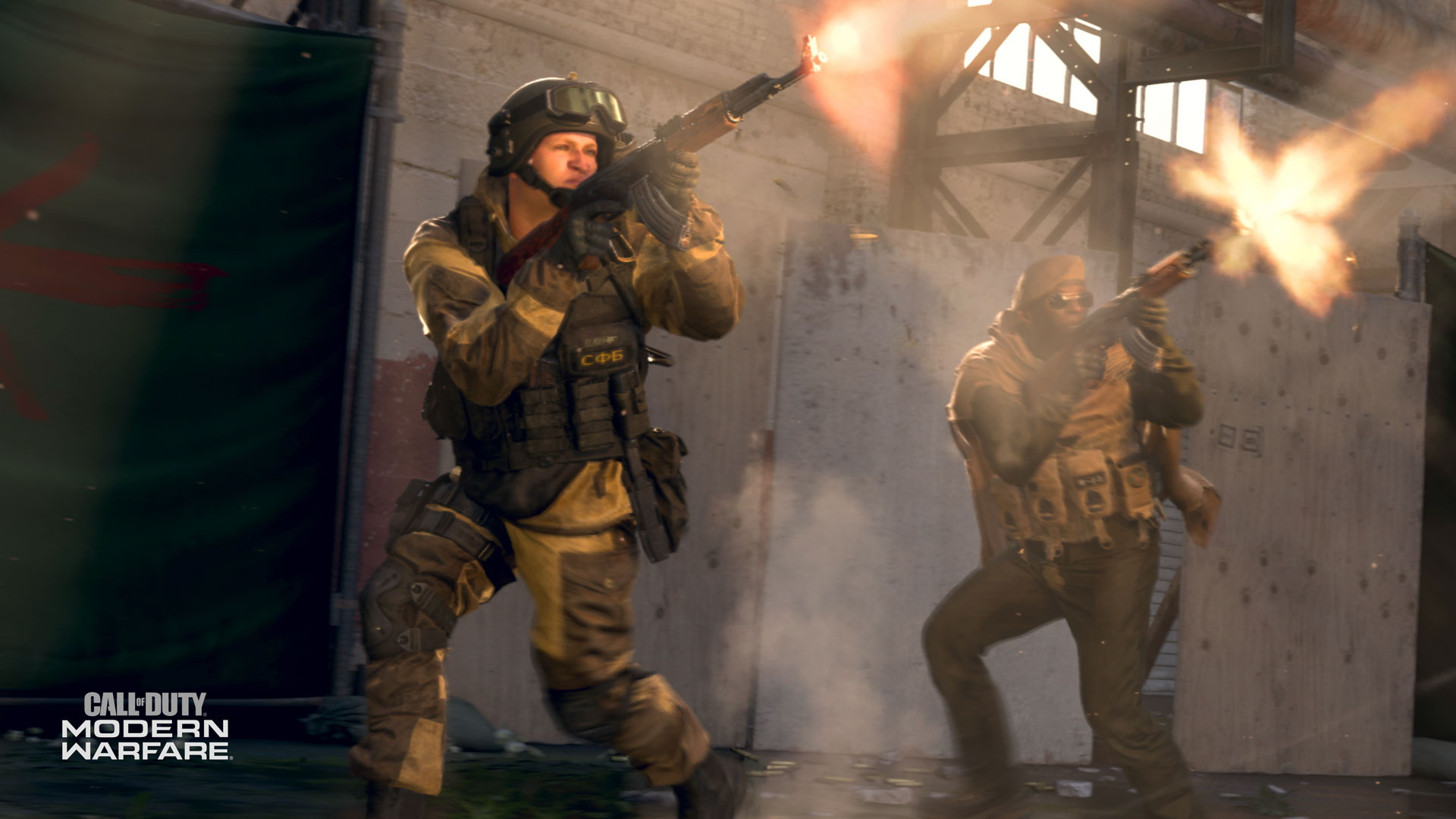 3. Think like a Tier One Operator. The best players in Mo dern Warfare know the value of staying alive and taking calculated risks. Reckless deaths may lead to the enemy gaining the upper hand, so it may be wise to take a tactical approach and consider all options before diving headfirst into combat. You may learn this by playing the Campaign, but still, playing cautious may lead to less deaths than charging forward without strategy or intel.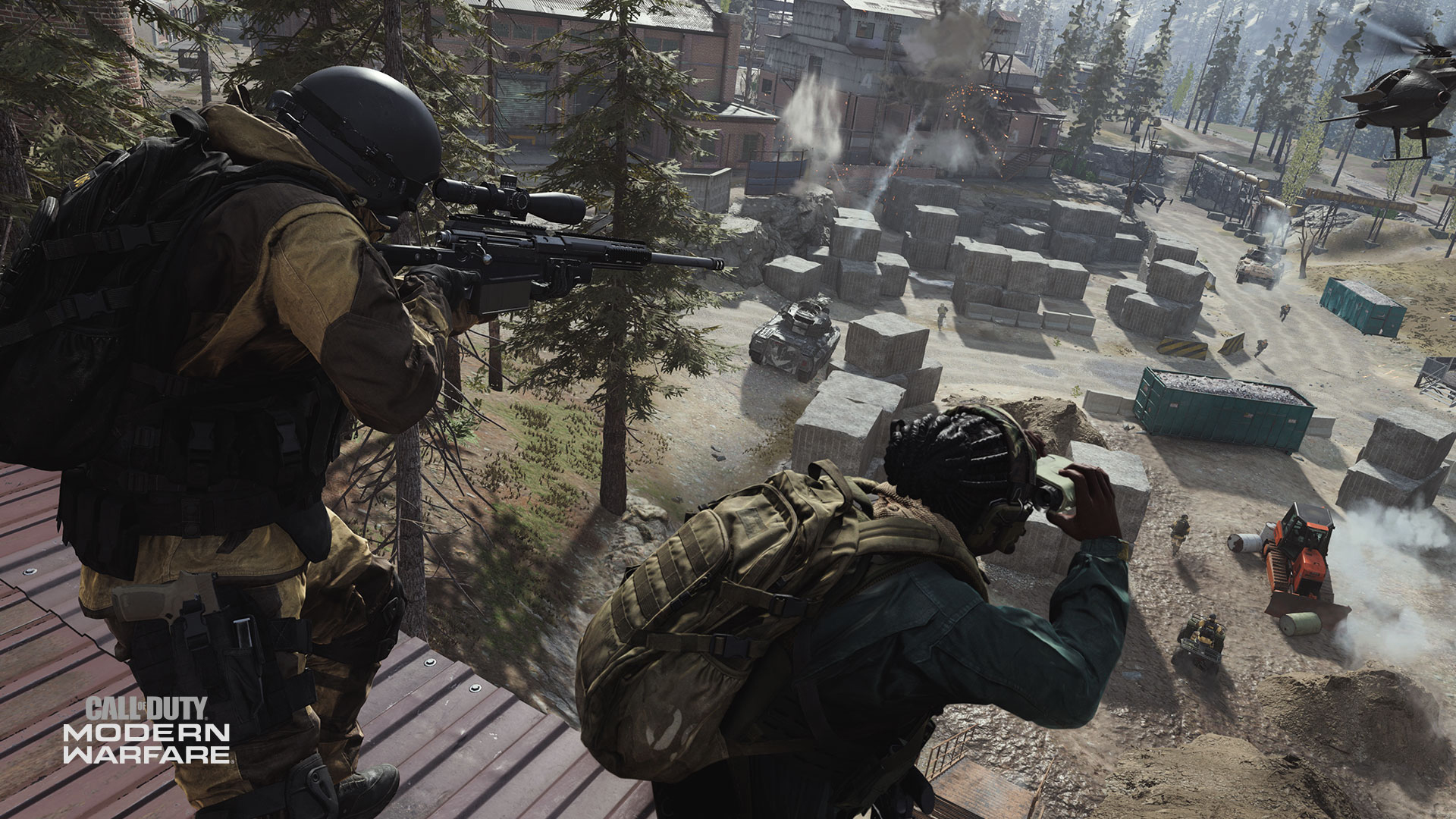 2. Intel is power, both in-game and out. Having what we call a high "COD IQ" – knowledge of the game and its mechanics – can go a long way in online matches against fellow community members. Be sure to check the Activision Games Blog often for a variety of guides – from basic movement tips to map and mode specific tactics – that will help up your COD IQ.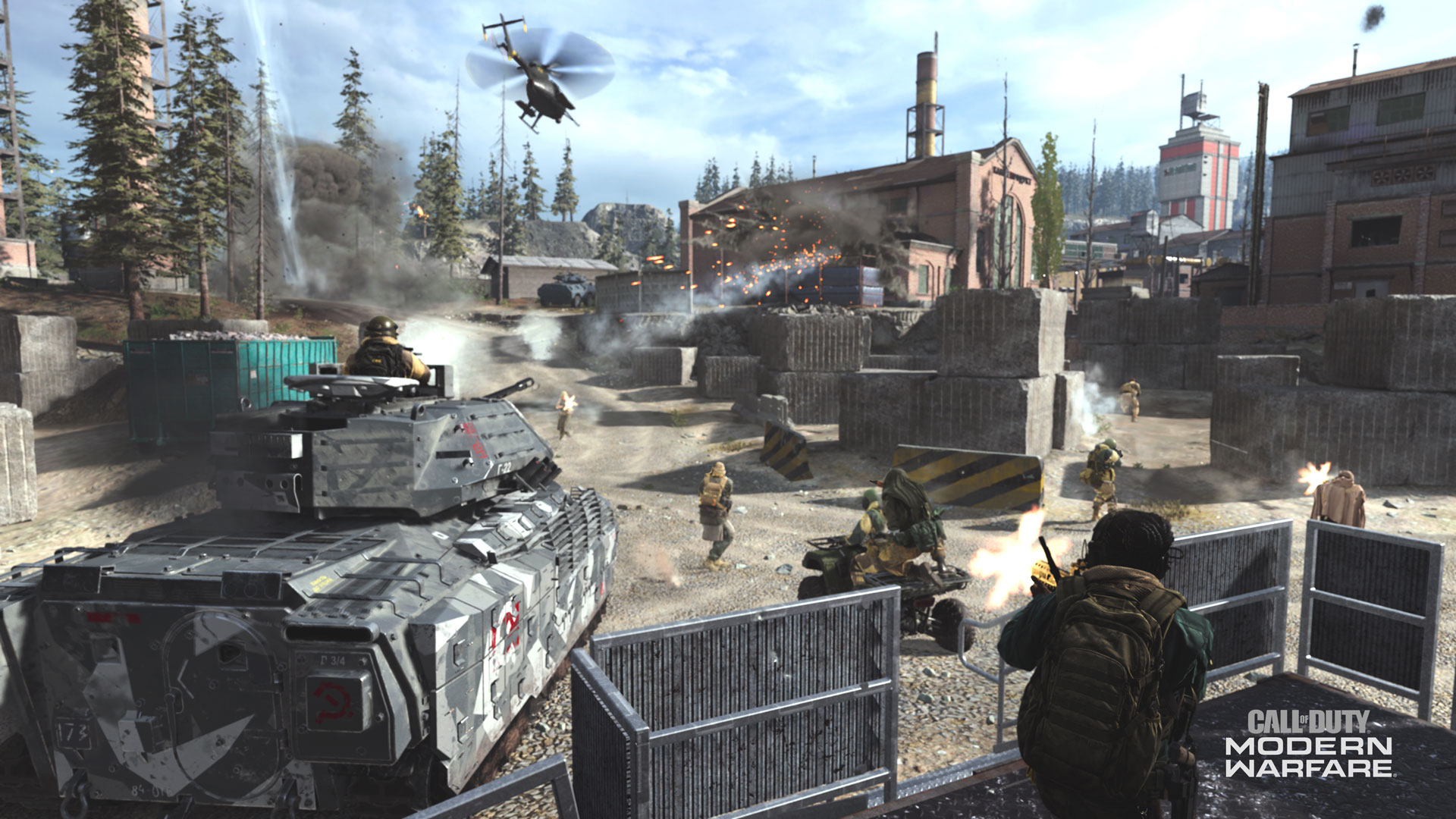 1. Our most important tip, as always on our blog, is to have fun! It's only a game, after all. Party up with friends, don't sweat the tough losses, and just play!
We'll see you online, and until then, stay frosty.
Additional Information and Content
Be sure to check out Infinity Ward's Community Blog, with even more Modern Warfare content straight from the source!
Purchase the game now at CallofDuty.com. 
For more information and the latest intel on Call of Duty®: Modern Warfare®, check out: www.callofduty.com, www.youtube.com/callofduty and follow @InfinityWard and @CallofDuty on Twitter and Instagram and Facebook.
For more information on Activision games, follow @Activision on Twitter, Facebook, and Instagram.