The Lead: Modern Warfare®
Test your skills this week in Modern Warfare with an updated 1v1 playlist and the return of Gunfight trios.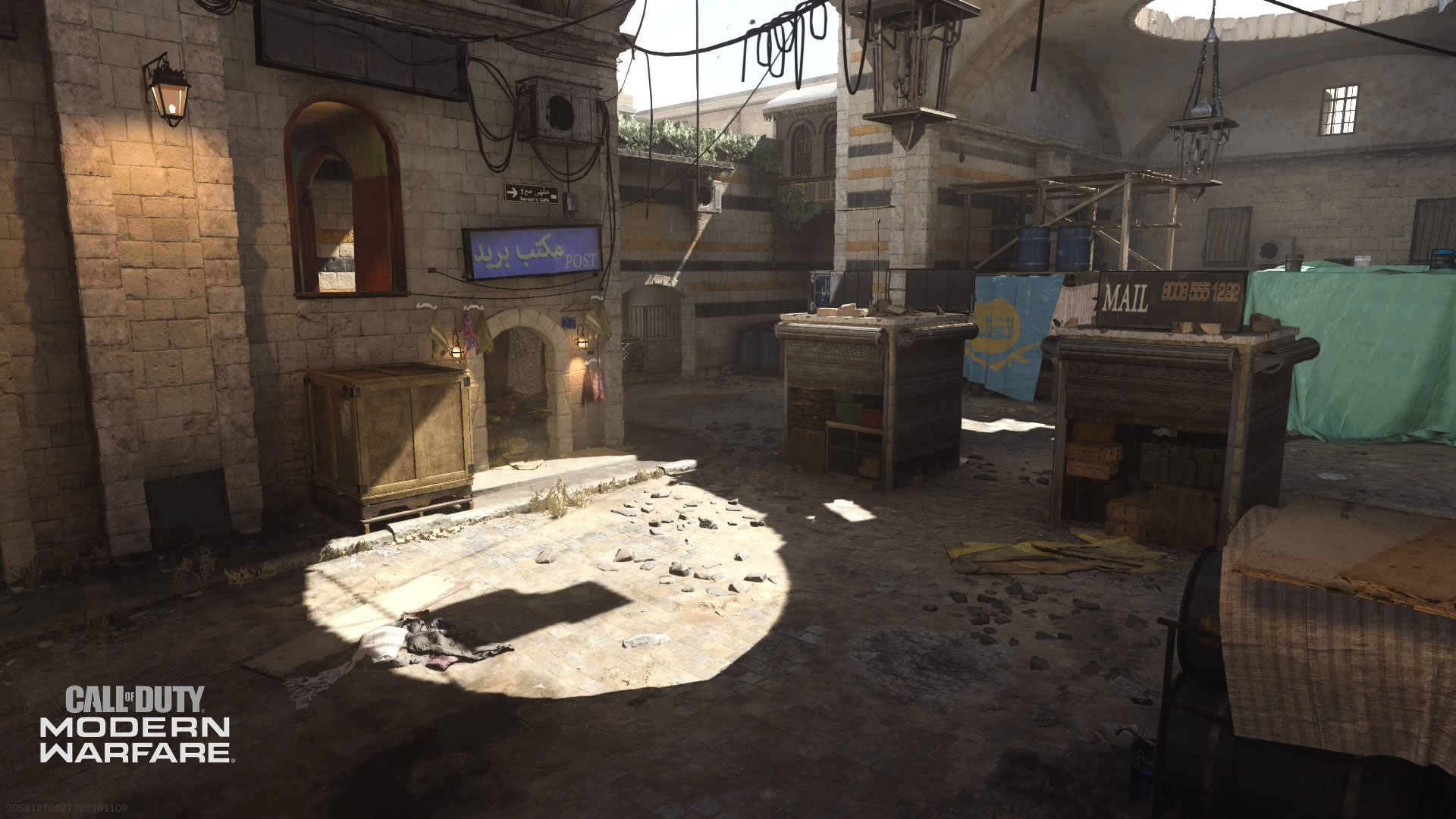 Lead your team to victory in Gunfight trios. Battle with a variety of random weapons on small, close quarters battlefield, including the newly added Bazaar. Master the symmetry of Gunfight maps by reading up on our Gunfight Tactical Map Intel articles and ready up to take on any opponent.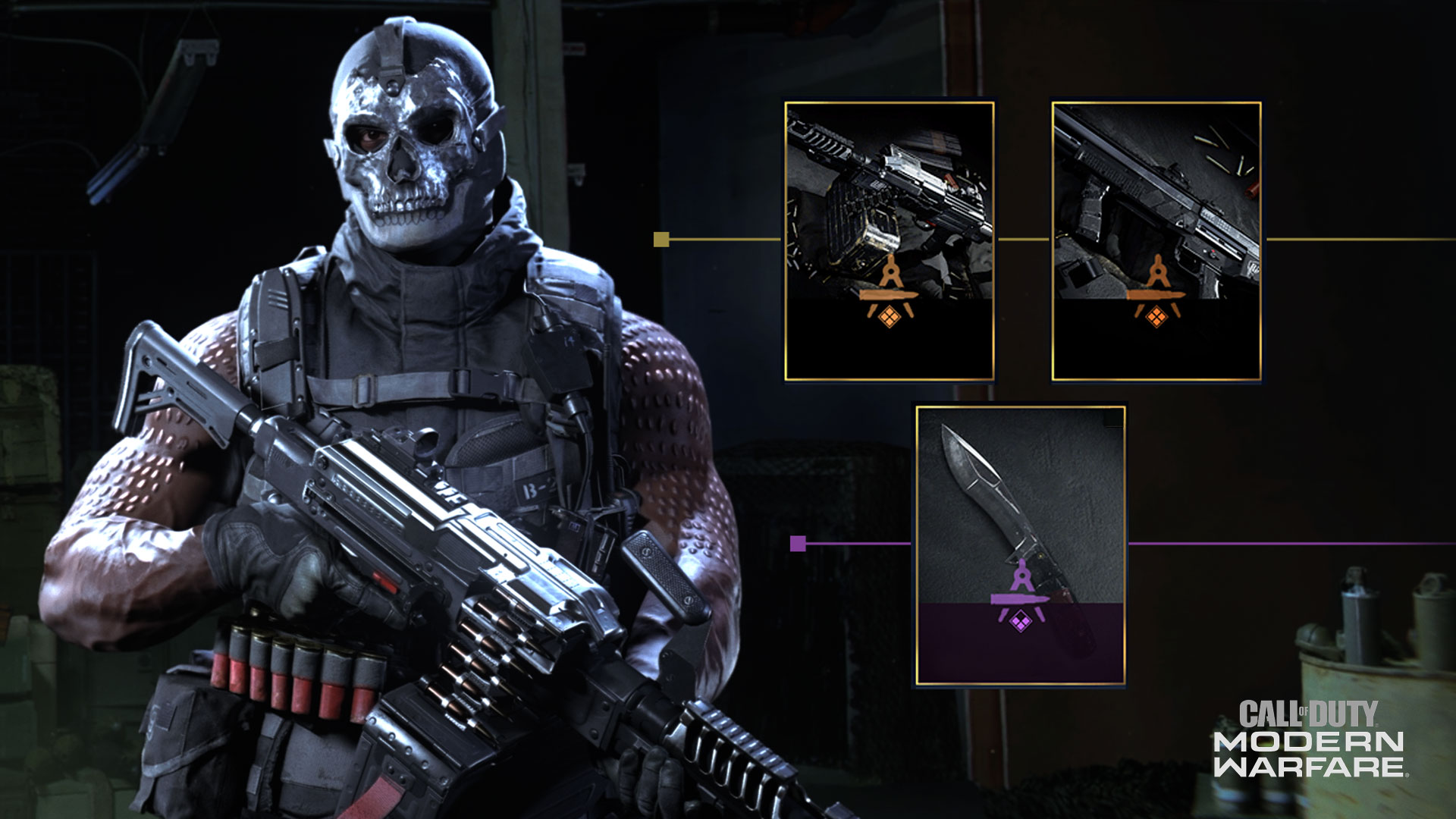 Get Mace a deadly new Operator for the Allegiance Forces. The Mace Operator Bundle includes the 'Metal Phantom' Operator skin, two weapon blueprints, the 'Mace to the Face' Finishing Move, two tier skips, and more. Mace is available now in the Modern Warfare Store.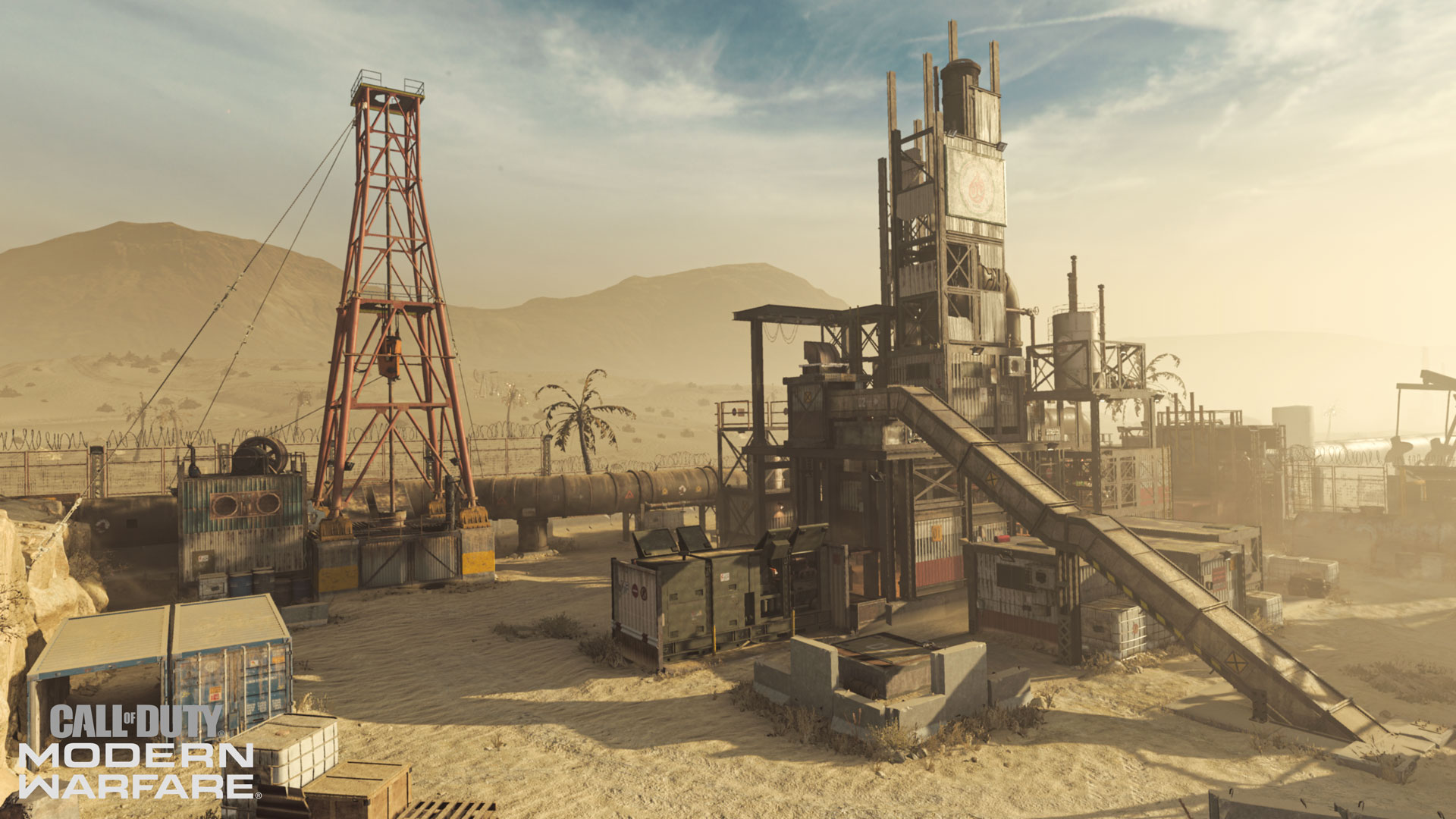 Ready to square off against your friend or foe? Hop into the updated 1v1 Me Bro playlist where the radar is permanently on, so you can hunt down the enemy. Utilize the constant radar pings to plan your attack but be wary because your opponent knows your location as well. Get tips from our 1v1 article on the Games Blog to prepare yourself for the fight.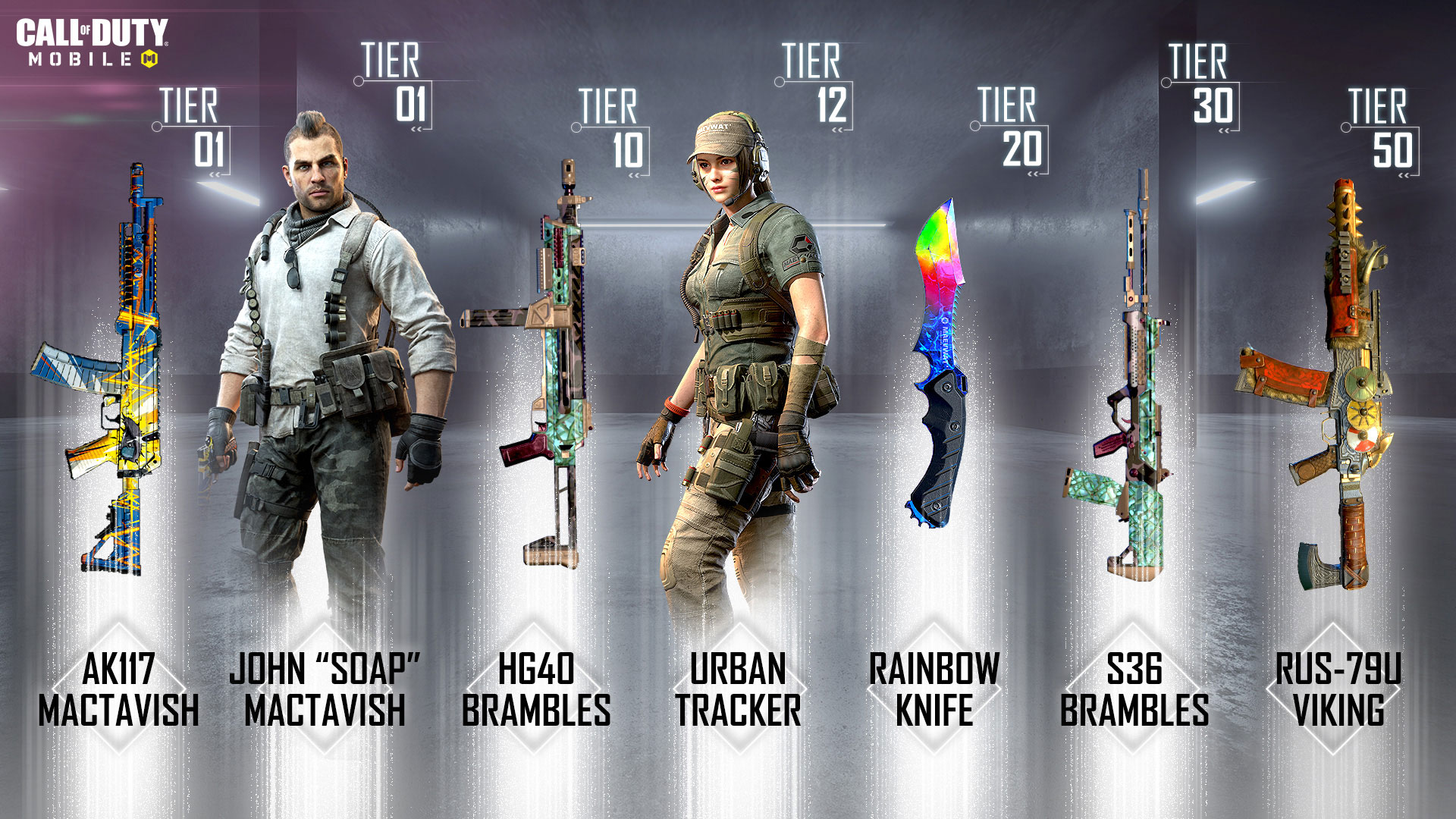 Call of Duty®: Mobile
Wash up and head into the new season of Call of Duty: Mobile, Disavowed, with Soap, available at Tier 1 of the Premium Pass. In addition to Soap, players can battle on the new map, developed specifically forCall of Duty Mobile, Cage. Additionally, they can fight with a new Operator Skill, and earn even more rewards in the Disavowed Battle Pass for free. Read our blog on the new season, Disavowed, to get all the intel on what's new to Call of Duty: Mobile.
Highlights from the Battle Pass include St. Patrick's Day themed items for those who feel lucky, the Combat Knife Brambles, and the ASM10 Brambles to add to your arsenal. The Premium Pass kicks off with Soap MacTavish (Tier 1) that can clean up the enemy, the female Urban Tracker (Tier 12) that can hunt and eliminate her prey, and the RUS-79U Viking fit for a warrior. Head into Call of Duty: Mobile to preview all the goods in the Disavowed Battle Pass.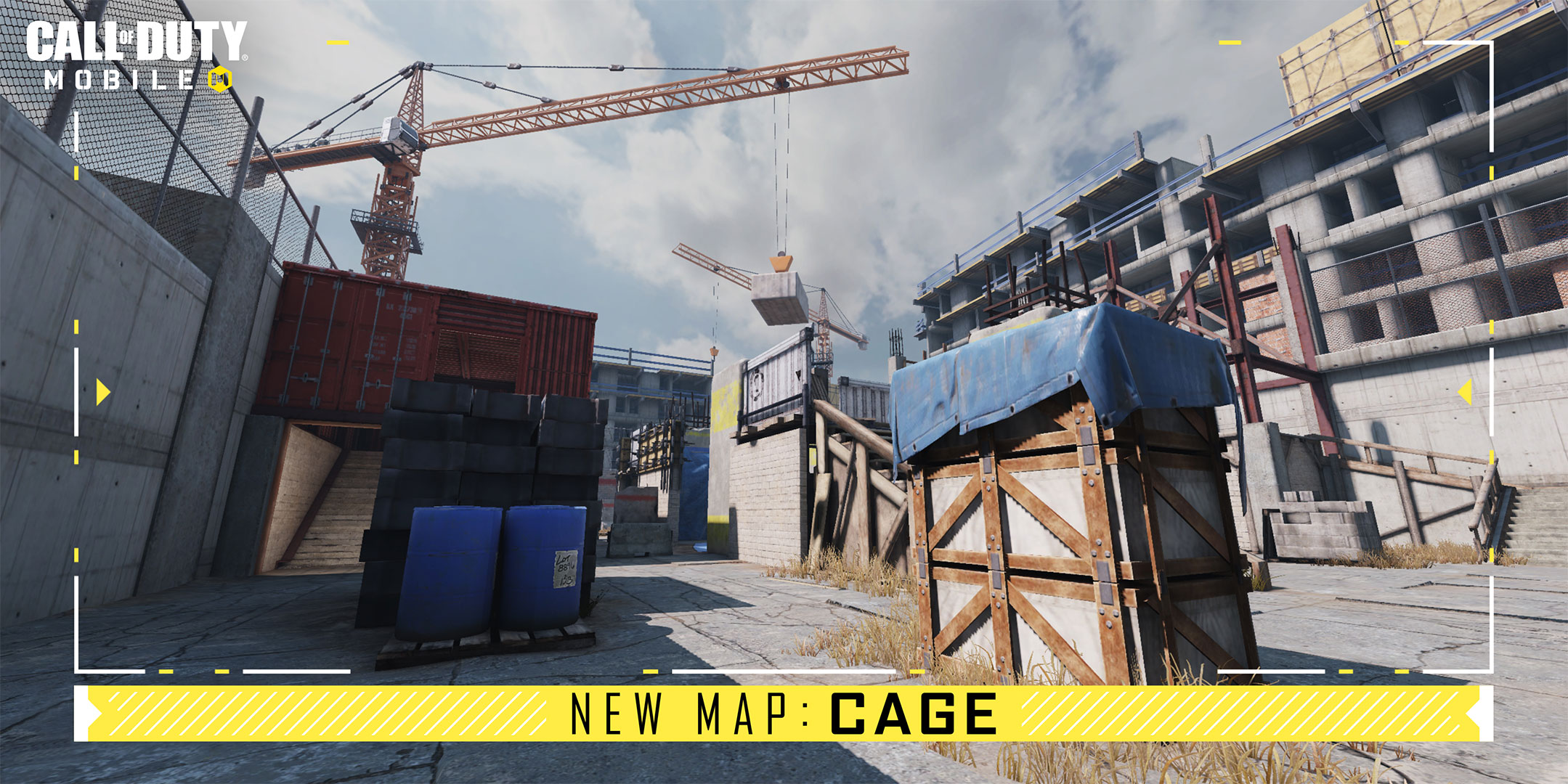 Cage is a new map developed specifically for Call of Duty: Mobile, that takes place in a concrete construction park. Head into a Multiplayer match to play Cage, and to get a full overview check out the Games Blog Map Snapshot on Cage. While playing Cage complete a series of challenges to earn the HIVE Operator Skill. The HIVE is a nasty piece of nanotechnology that can prove fatal for enemies that walk into its trap. Plant the traps using the HIVE weapon and watch it take your foes down. 
A new Season means new Seasonal Ranks and rewards for Multiplayer and Battle Royale. Enter the ranked mode lobby in Multiplayer to battle against other ranked players to earn rewards. You can preview all the available rewards you can earn in the Ranked Mode lobby. 
Jump into Call of Duty: Mobile, Disavowed, and starting earning rewards.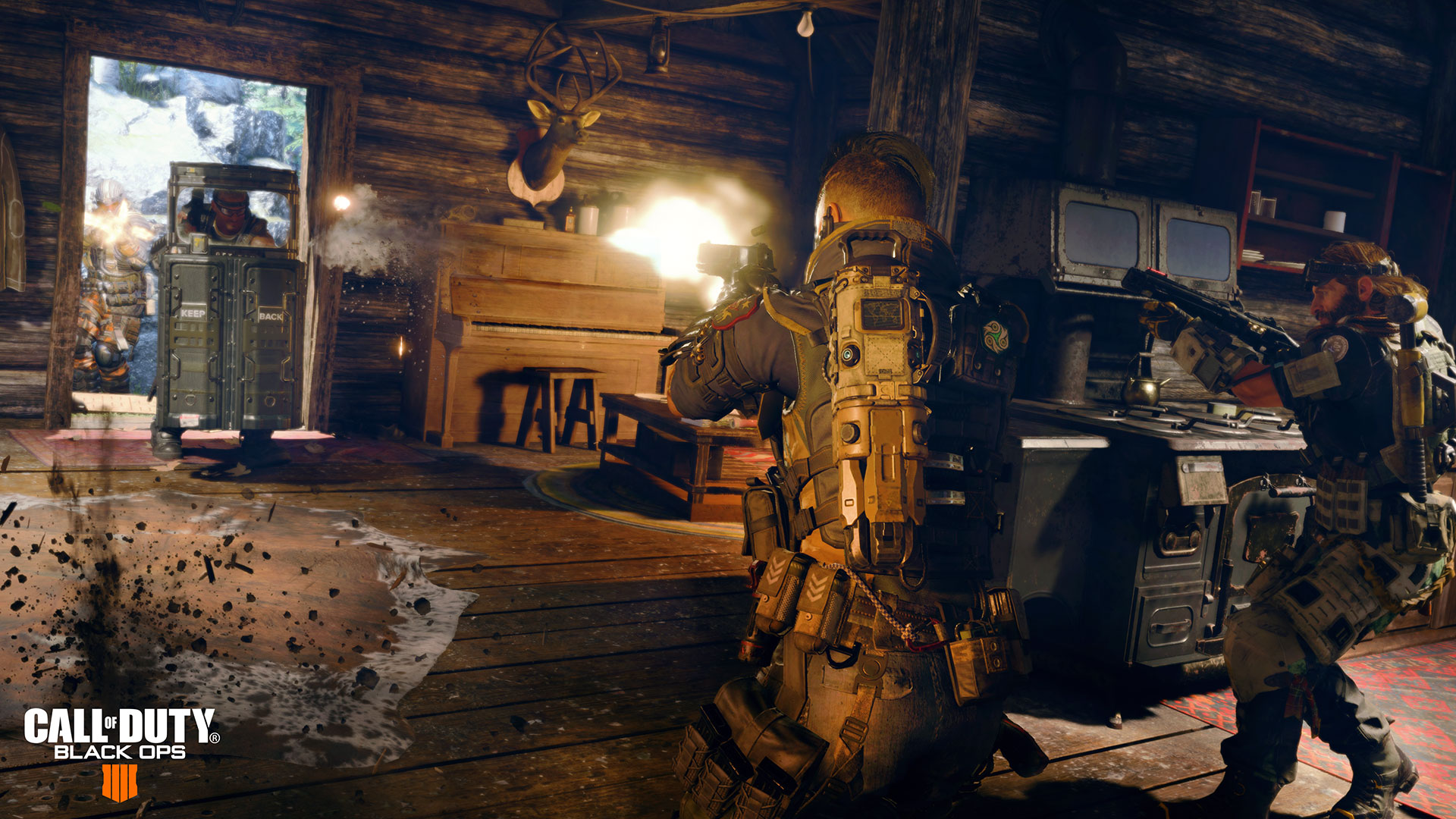 Around the Franchise: Call of Duty®: Black Ops 4
The hunt is on! Prop Hunt returns on March 3 with Double XP for all players. If you're a prop, blend into your surroundings and be wary of the whistle. For those on the hunt, keep your eyes peeled and… wait, did that bicycle move? Enjoy this wacky game mode and best of luck on the hunt!
Here's a look at this week's updated playlists:
·     Multiplayer– 2XP Prop Hunt, Nuketown, Barebones Moshpit, Bolt-Action Barebones Moshpit, Mercenary Deathmatch Moshpit
·     Blackout – Hot and Heavy (Hot Pursuit and Heavy Metal Heroes), Alcatraz Portals Quads, Quads, Duos, Solos
·     Zombies – Ancient Evil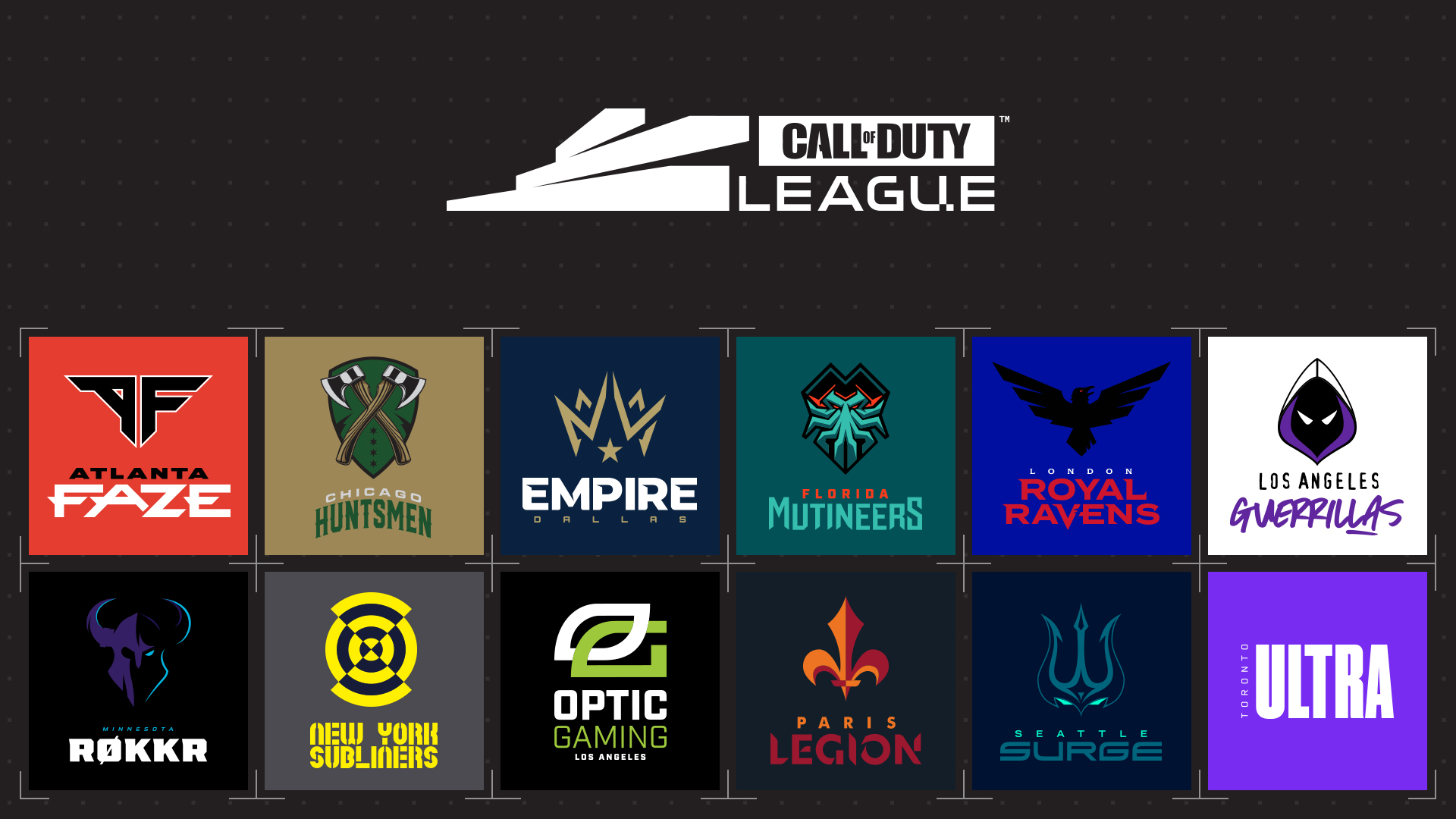 Call of Duty League™
Following an outstanding performance by the Atlanta FaZewho won their Home Series event, the League is heading to Los Angeles. Two teams call Los Angeles home, but bragging rights are on the line when the face each other in the Battle for Los Angeles. The Los Angeles Guerrillas and OpTic Game LA Home Series is March 7-8. Tickets are available here, while supplies last. Even if you can't attend in person, you can watch all the action on the Call of Duty League YouTube channel.
Also, at the LA Home Series, Call of Duty Challengers™ is back in action! Challengers team passes are available here, while supplies last, for those who want to compete in the official path to pro.
Enjoy all the new content available in the latest Season of Call of Duty: Mobile and enjoy playing Cranked Kill Confirmed in Modern Warfare. Check the Games Blog for more intel on Season Two of Modern Warfare including insight on the Season Two perk changes, tips on some of the Battle Pass Operator Missions, and a complete breakdown of the Grau 5.56.
We'll see you online. 
For more information and the latest intel on Call of Duty®: Modern Warfare®, check out: www.callofduty.com, www.youtube.com/callofduty and follow @InfinityWard and @CallofDuty on Twitter and Instagram and Facebook.
For the latest intel, be sure to visit the Call of Duty: Mobile website. Be sure to follow Call of Duty: Mobile on Twitter @PlayCODMobile, Facebook @callofdutymobile, and Instagram @callofdutymobile.
For more intel about Call of Duty: Black Ops 4, be sure to visit CallofDuty.com/blackops4 and follow @CallofDuty and @Treyarch on Twitter.
For more information on Activision games, follow @Activision on Twitter, Facebook, and Instagram.
© 2019-2020 Activision Publishing, Inc. CALL OF DUTY, MODERN WARFARE, CALL OF DUTY BLACK OPS, CALL OF DUTY LEAGUE and CALL OF DUTY CHALLENGERS are trademarks of Activision Publishing, Inc.