The Lead: Modern Warfare®
This week in Modern Warfare battle on a new Gunfight map, Bazaar and experience Boots on the Ground War. Plus, all players can rank up faster and unlock more Season Two Ribbon Challenges with the upcoming Double XP weekend!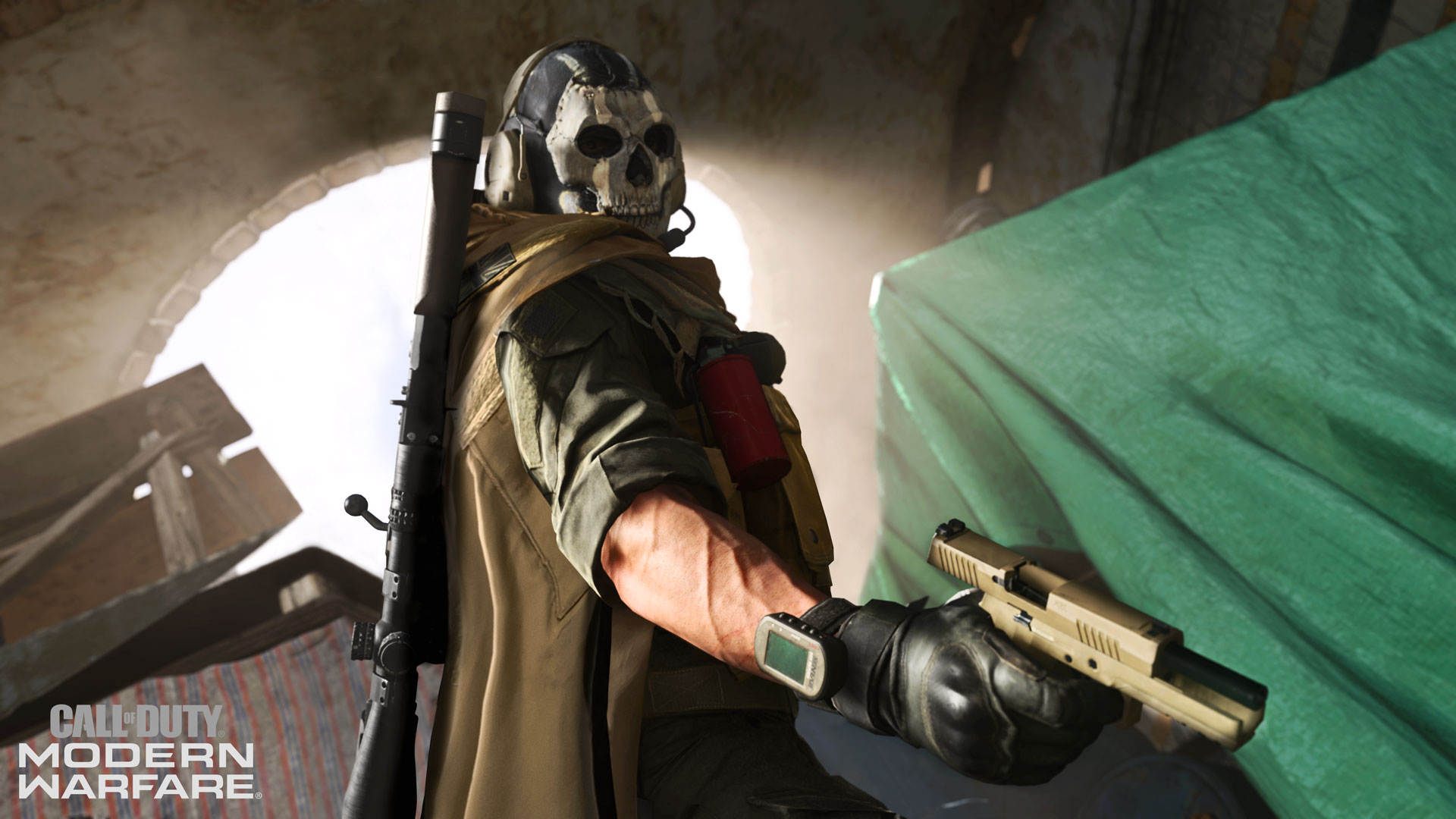 Gunfight players rejoice, as a new map is now available. Bazaar takes place in a small corner of Urzkistan and is a multi-level three lane battlefield. Head to a Private Match to get a complete lay of the land or test your skills in public matchmaking and discover how to make the best out of any weapon on Bazaar.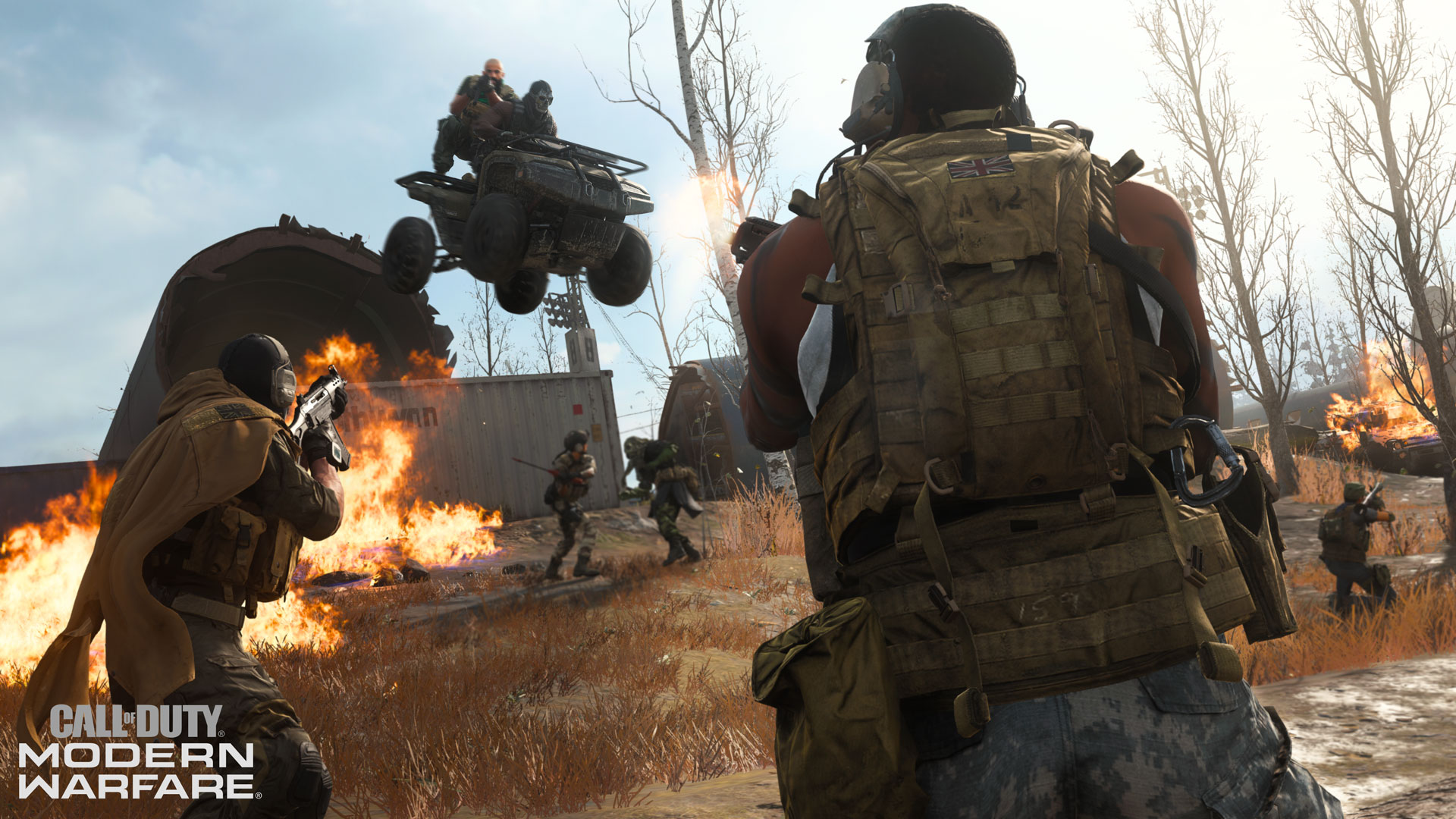 Get a new Ground War experience in Boots on the Ground War. In this Ground War Realism mode variant, no tanks will be available on the battlefield, instead your battalion will face-off against your opponents with smaller vehicles and on foot. Advance with your squad and do your best to hold the objectives in Infantry Ground War. 
This weekend Double XP kicks off, starting on February 28 at 10 AM PT until March 2 at 10AM PT. Finish challenges, complete ribbons, or master Trials and earn Double XP for your efforts.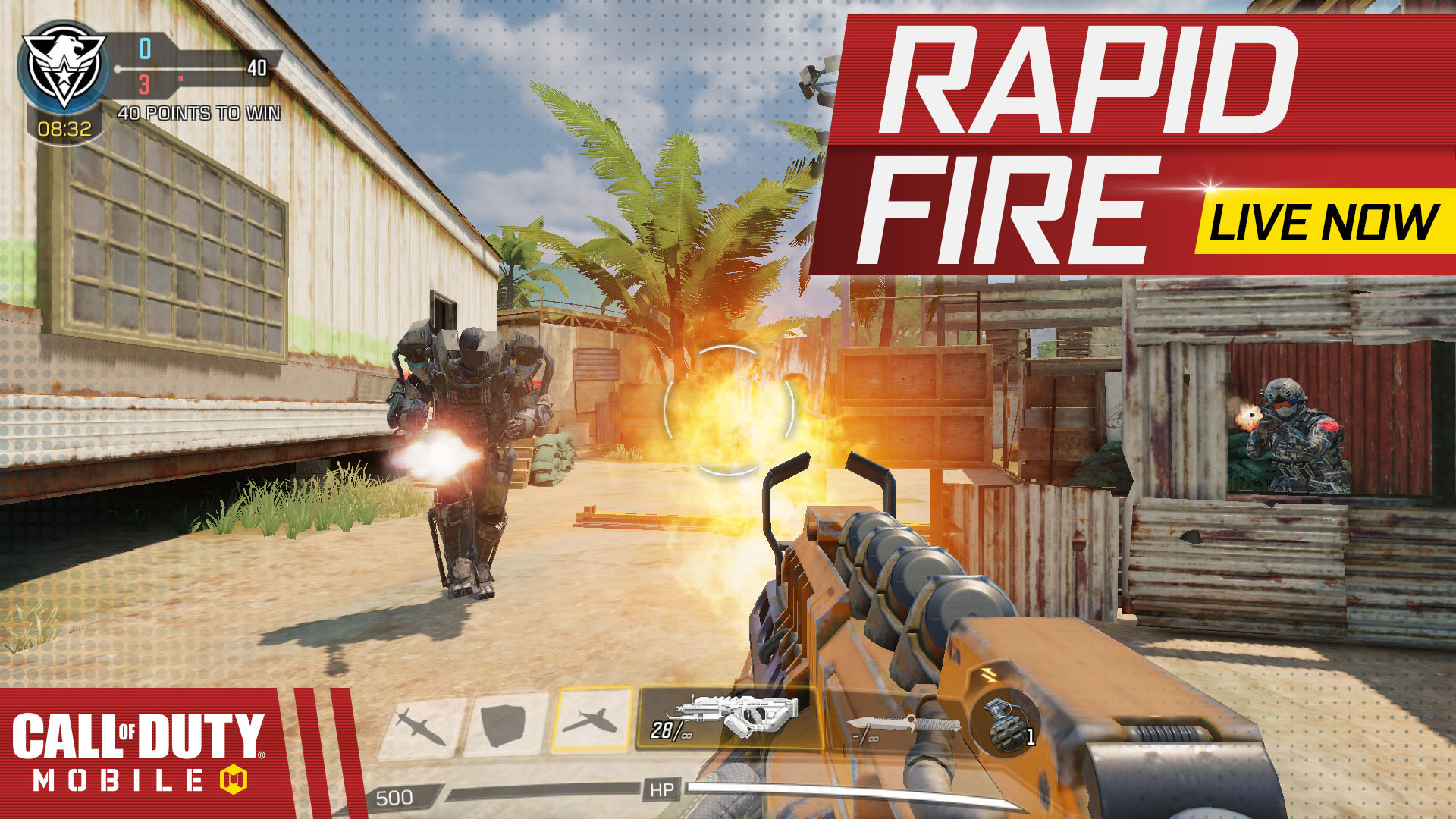 Call of Duty®: Mobile 
Want to change up your Multiplayer game mode? Choose from Rapid Fire or Stick & Stones to get a different experience. 
Rapid Fire mode debuted with Season Three and is a fast-paced mode where players earn Operator Skills much faster than traditional Multiplayer. Plus, you have unlimited ammo and infinite grenades for tons of firepower, so the match never slows down. Rapid Fire is available for a limited time and live now ending on February 26 PT.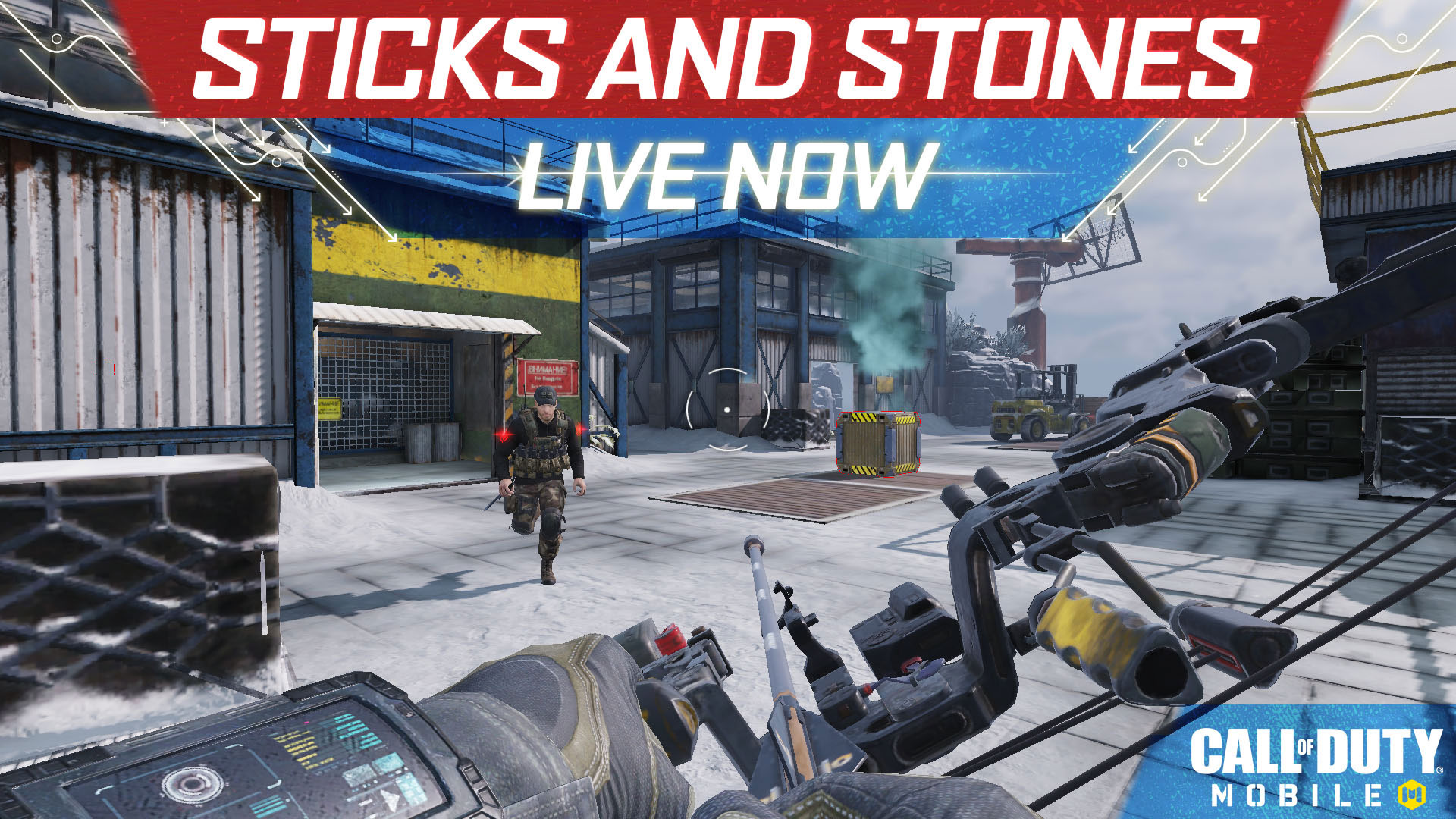 Sticks and Stones is now live in Call of Duty: Mobile. In this mode, there is no Create-A-Class and players are given a Crossbow, Ballistic Knife, and Combat Axe to handle business. Reach the required point total to claim victory while earning a variety of points by getting kills with any of your armaments. However, if you are good enough to land a Combat Axe kill, you'll bankrupt your foe placing them at the bottom of the scoreboard. Stick Stones is available for a limited time from February 23 to February 29 PT.
Looking to get Credit Crates or the M16 – with the Mardi Gras weapon camo? Earn them in the Weapon Mastery Event which started on February 20 PT. Get a set number of kills with various weapon types to earn crates and the M16 Mardi Gras. Not only will you get the rewards; you may discover a new favorite weapon from the extensive Call of Duty: Mobile arsenal. The Weapon Mastery Event is live now until February 29 PT.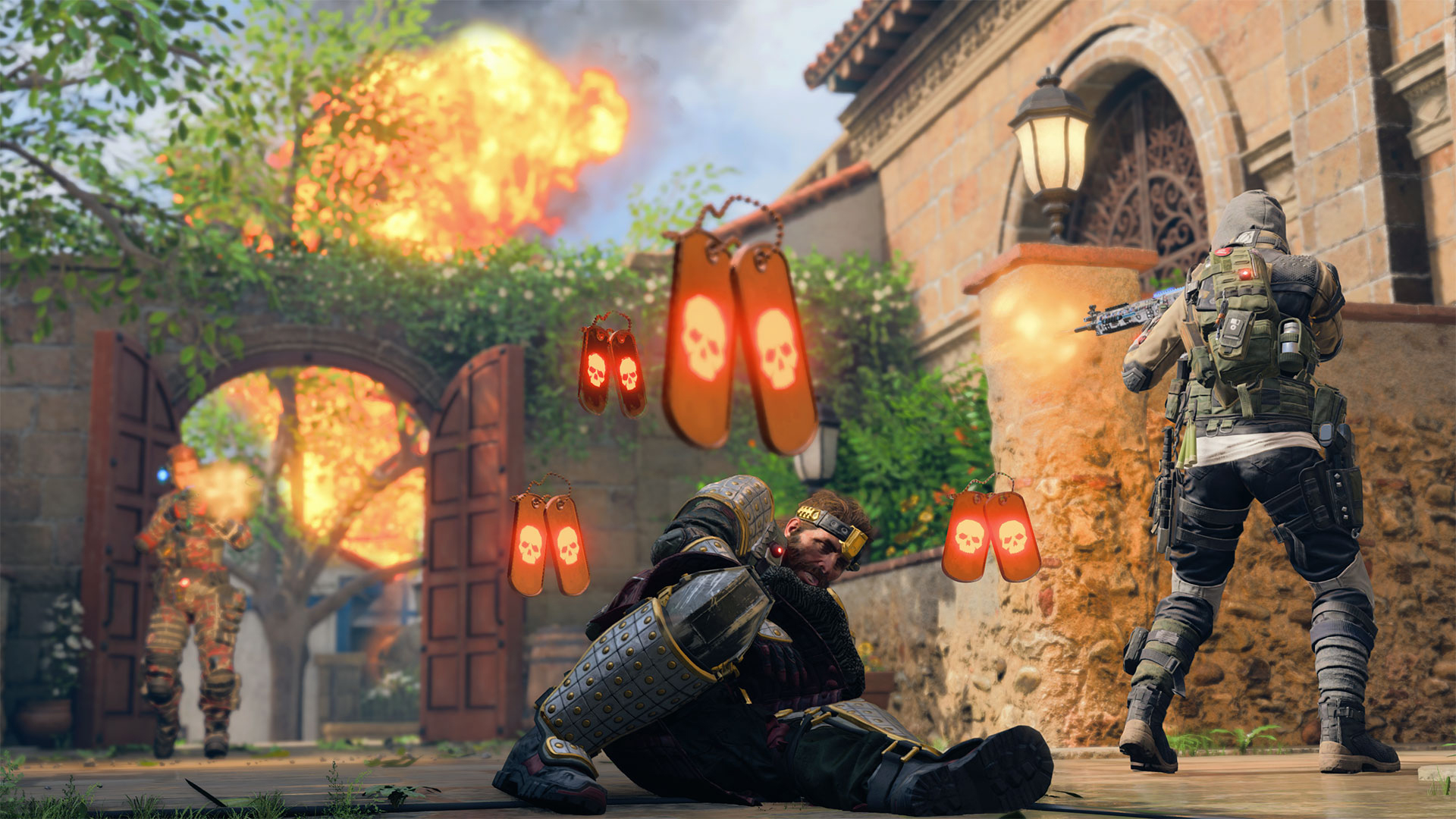 Call of Duty®: Black Ops 4
Stockpile returns this week as the 2XP Featured Playlist in Black Ops 4! Collect tags from your enemies and bank them to secure the win. If you're new to Stockpile or just want to brush up your skills, we've got you covered.
Here's a preview of this week's updated playlists:
·     Multiplayer – Stockpile (2XP), Nuketown, Barebones Moshpit, Bolt-Action Barebones Moshpit, Mercenary Deathmatch Moshpit
·     Blackout – Hot and Heavy (Hot Pursuit and Heavy Metal Heroes), Alcatraz Portals Quads, Quads, Duos, Solos
·     Zombies – Dead of the Night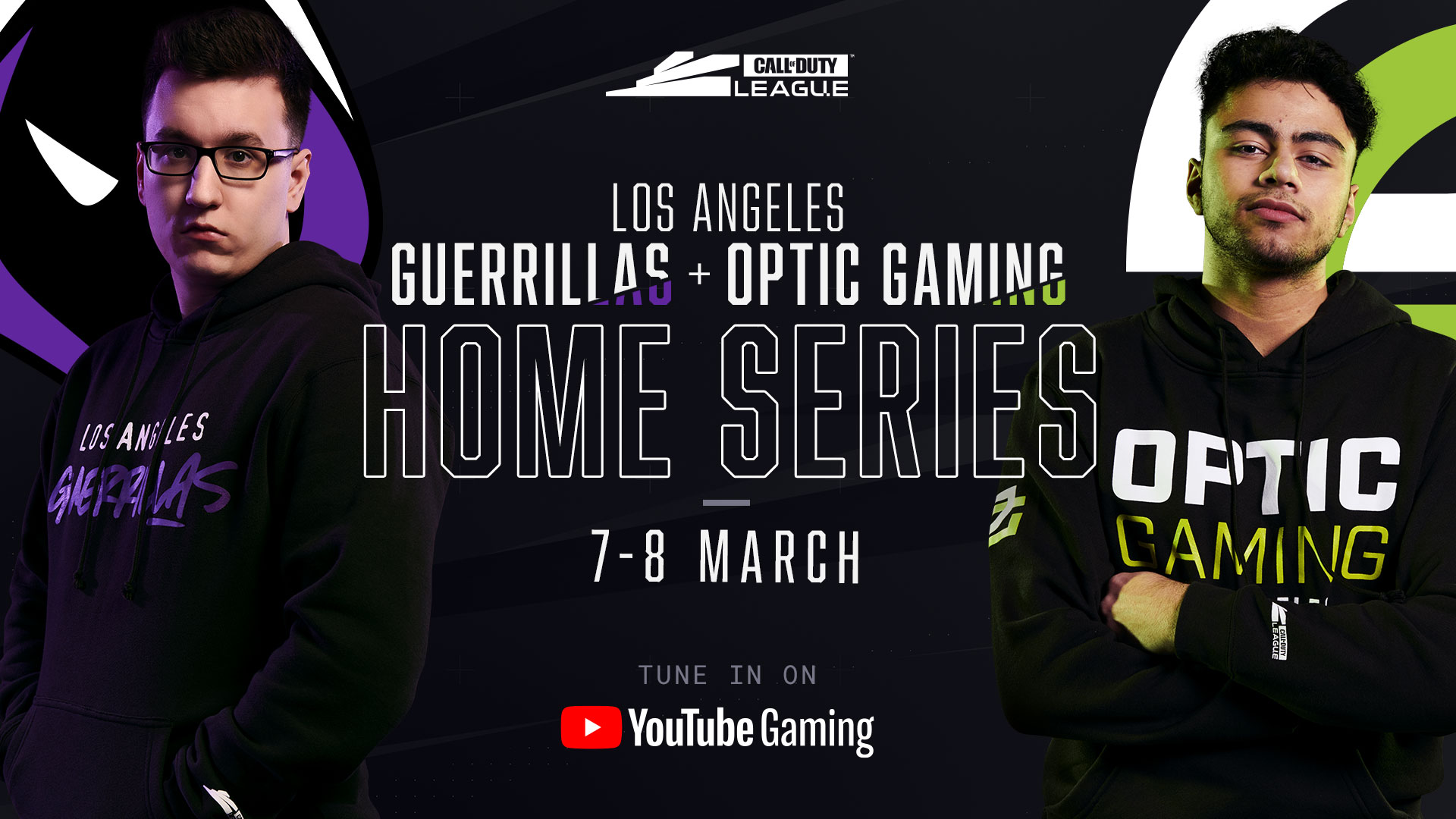 The Call of Duty League ™
The Atlanta FaZe hosted an epic home series event where teams were able to make some shifts in the rankings. Check out the updated standings here. For an in-depth report of all the action of the Atlanta Home Series, read the After Action Report. 
The next major event in the Call of Duty League brings the action to the west coast with the joint Los Angeles Guerrillas and OpTic Gaming LA Home series. Tickets are available here while supplies last. The event will be held in the Shrine Auditorium and also feature a Call of Duty Challengers™ competition. 
Other insight available on the Games Blog: tips to earning and mastering akimbo, an overview of Ghost and the Coalition Forces, a complete breakdown of Rust, and more. 
We'll see you online. 
Stay Frosty!
For more information and the latest intel on Call of Duty®: Modern Warfare®, check out: www.callofduty.com, www.youtube.com/callofduty and follow @InfinityWard and @CallofDuty on Twitter and Instagram and Facebook.
For the latest intel, be sure to visit the Call of Duty: Mobile website. Be sure to follow Call of Duty: Mobile on Twitter @PlayCODMobile, Facebook @callofdutymobile, and Instagram @callofdutymobile.
For more intel about Call of Duty: Black Ops 4, be sure to visit CallofDuty.com/blackops4 and follow @CallofDuty and @Treyarch on Twitter.
For more information on Activision games, follow @Activision on Twitter, Facebook, and Instagram.
© 2019-2020 Activision Publishing, Inc. CALL OF DUTY, MODERN WARFARE, CALL OF DUTY BLACK OPS, CALL OF DUTY LEAGUE and CALL OF DUTY CHALLENGERS are trademarks of Activision Publishing, Inc.