The Lead: Modern Warfare® and Warzone™ 
This week in Modern Warfare put your mid-range skills to the test, Faceoff on a Gunfight map mosh pit, and get more fast-paced frenetic action as Warzone Mini Royale continues for one more week. Plus, get Shadow Company Operator, Velikan, and more in Store this week.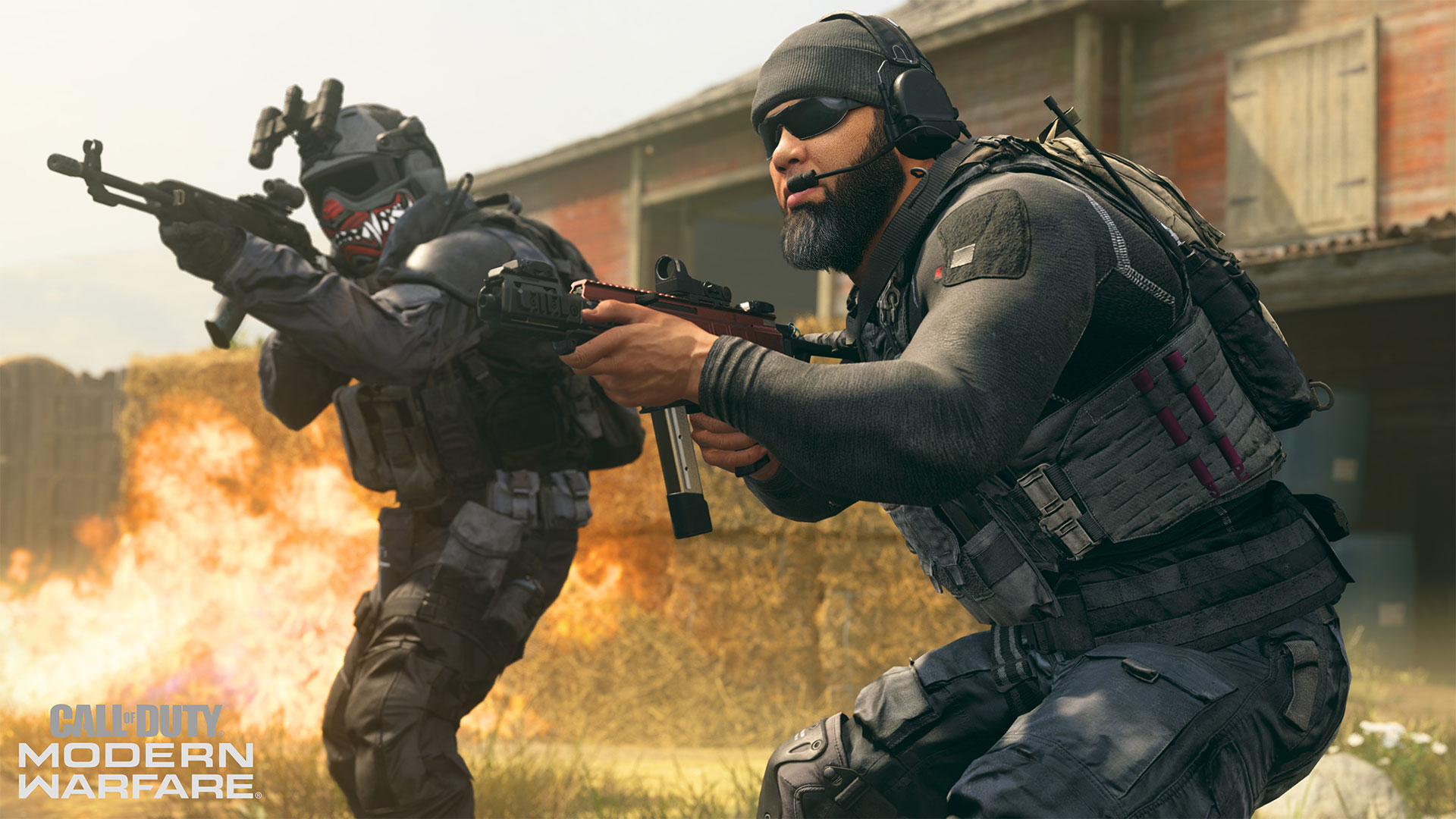 Play tight and tactical in Faceoff on a moshpit of traditional 6v6 Multiplayer modes played 3v3 on Gunfight maps. Secure the objective in Hardpoint and collect and deposit tags in Grind in this moshpit where smart play and communication will help you get the edge on the competition. The Faceoff moshpit includes a mix of Gunfight maps including Season Five's Livestock.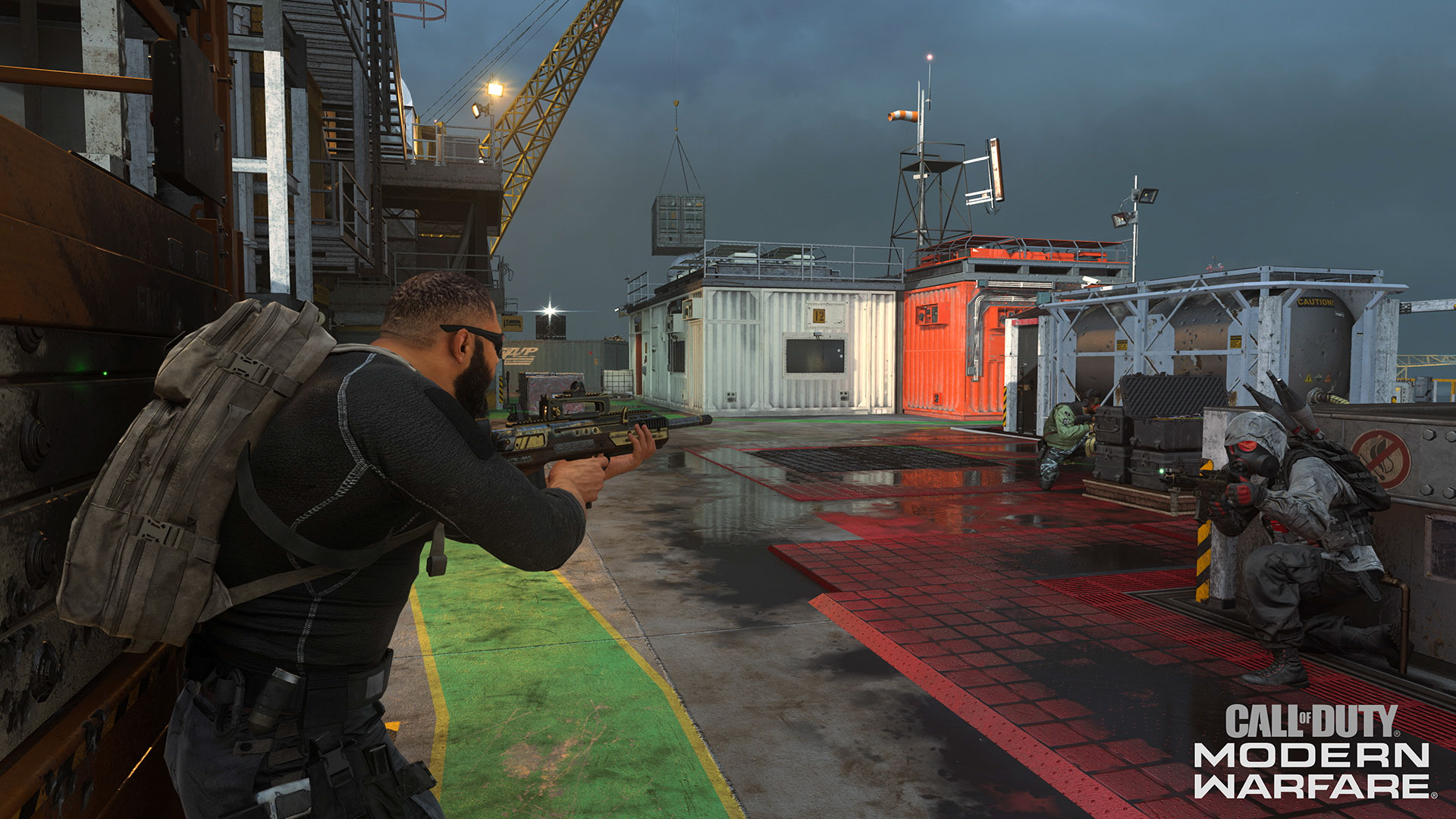 Experience mid-range mayhem in Multiplayer's latest playlist moshpit. Take the fight to Oil Rig, Suldal Harbor, Cheshire Park, Hovec Sawmill, and Khandor Hideout for a mix of deathmatch and objective modes. Choose your weapons wisely and beware the long sightlines available on each map.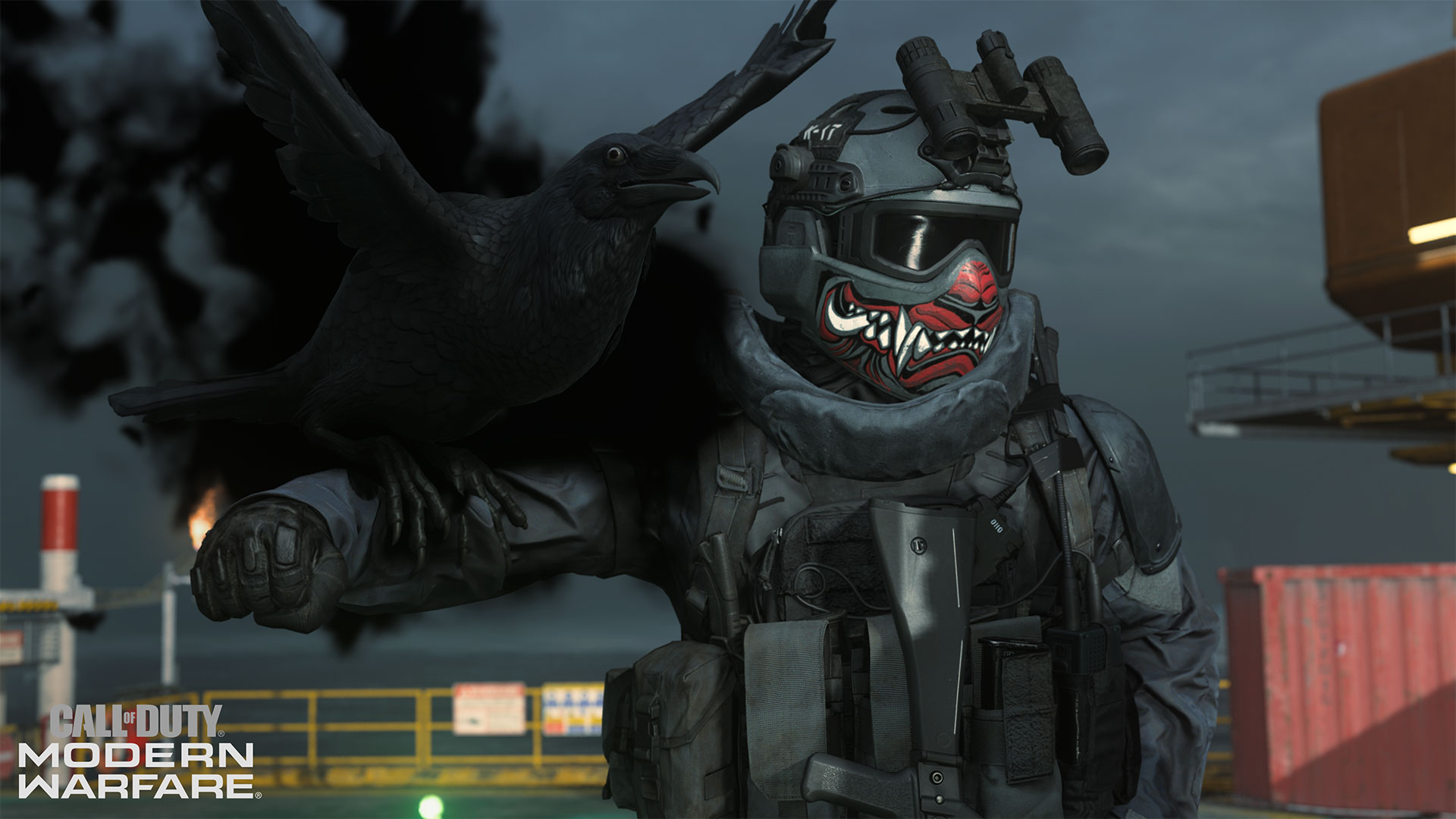 A shadow of a shadow, Velikan is an Operator shrouded in mystery, but respected and feared for his skills on the battlefield. His ten-item bundle includes the 'Megalith' skin, two Legendary blueprints, a Finishing Move, vehicle skin, battle horn, calling card, and more.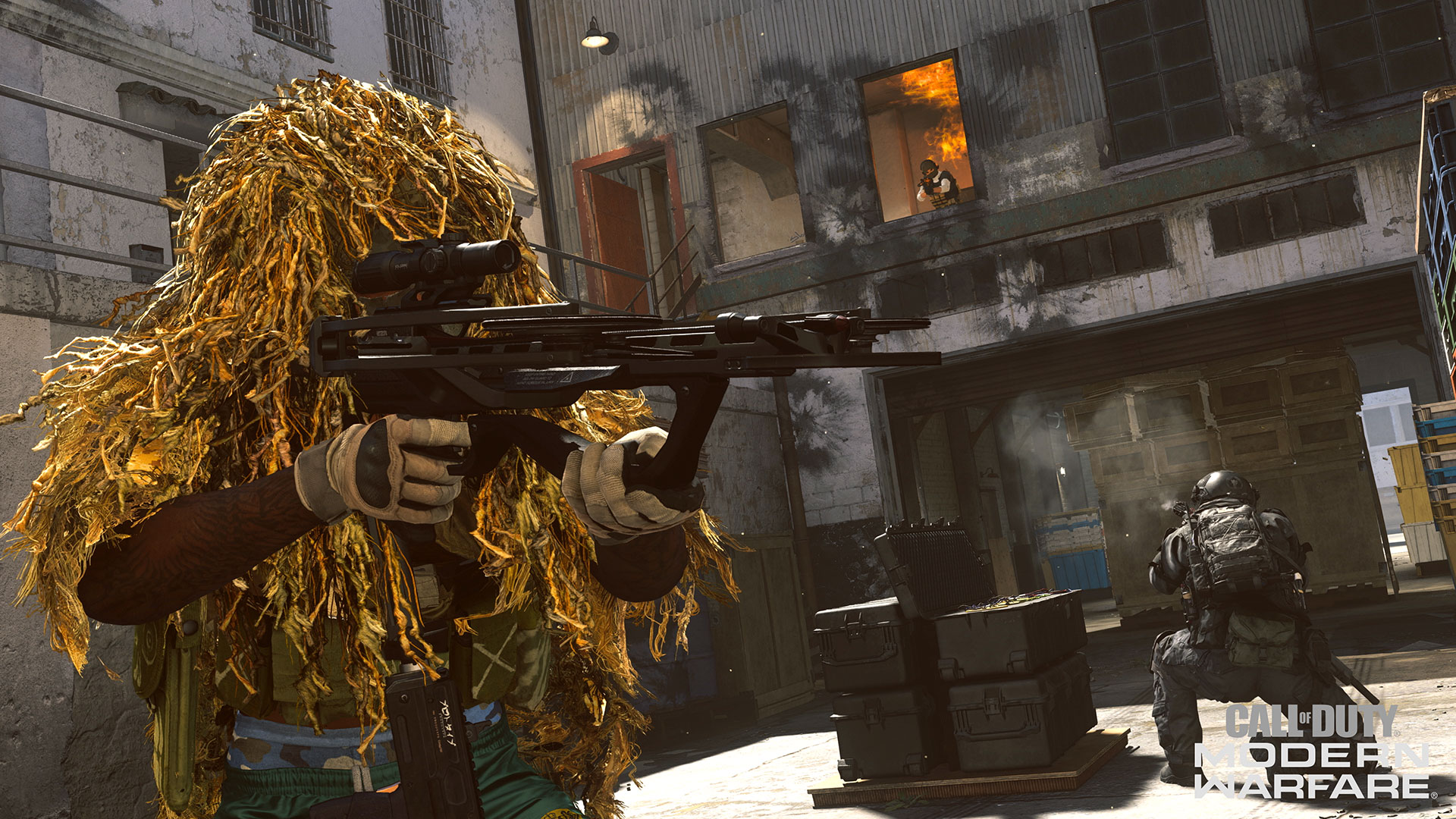 Grinch dons the 'Forest Spirit' skin in his new Operator bundle 'Eloko'. The bundle includes a Legendary Crossbow and SMG, calling card, emblem, quip, and spray. Embrace the fighting spirit of the forest and pick up the 'Eloko' bundle in Store.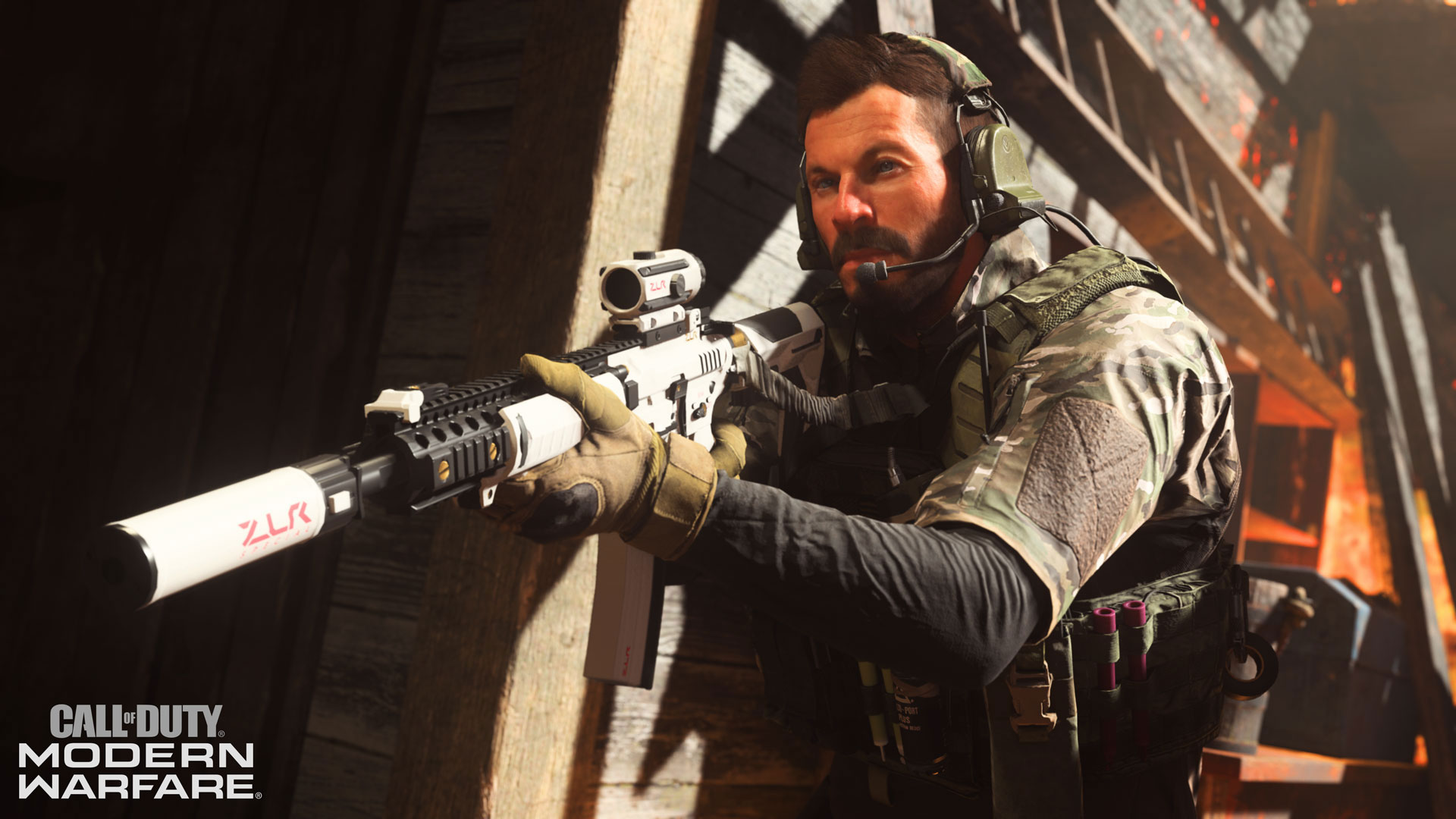 Stay on the move with Cyber Attack Pro. This variant of the objective mode no longer requires players to revive teammates, instead respawns are enabled for a faster and more frenetic gameplay. Find the perfect balance between eliminating enemies and completing the objective, then work to lead your squad to the W.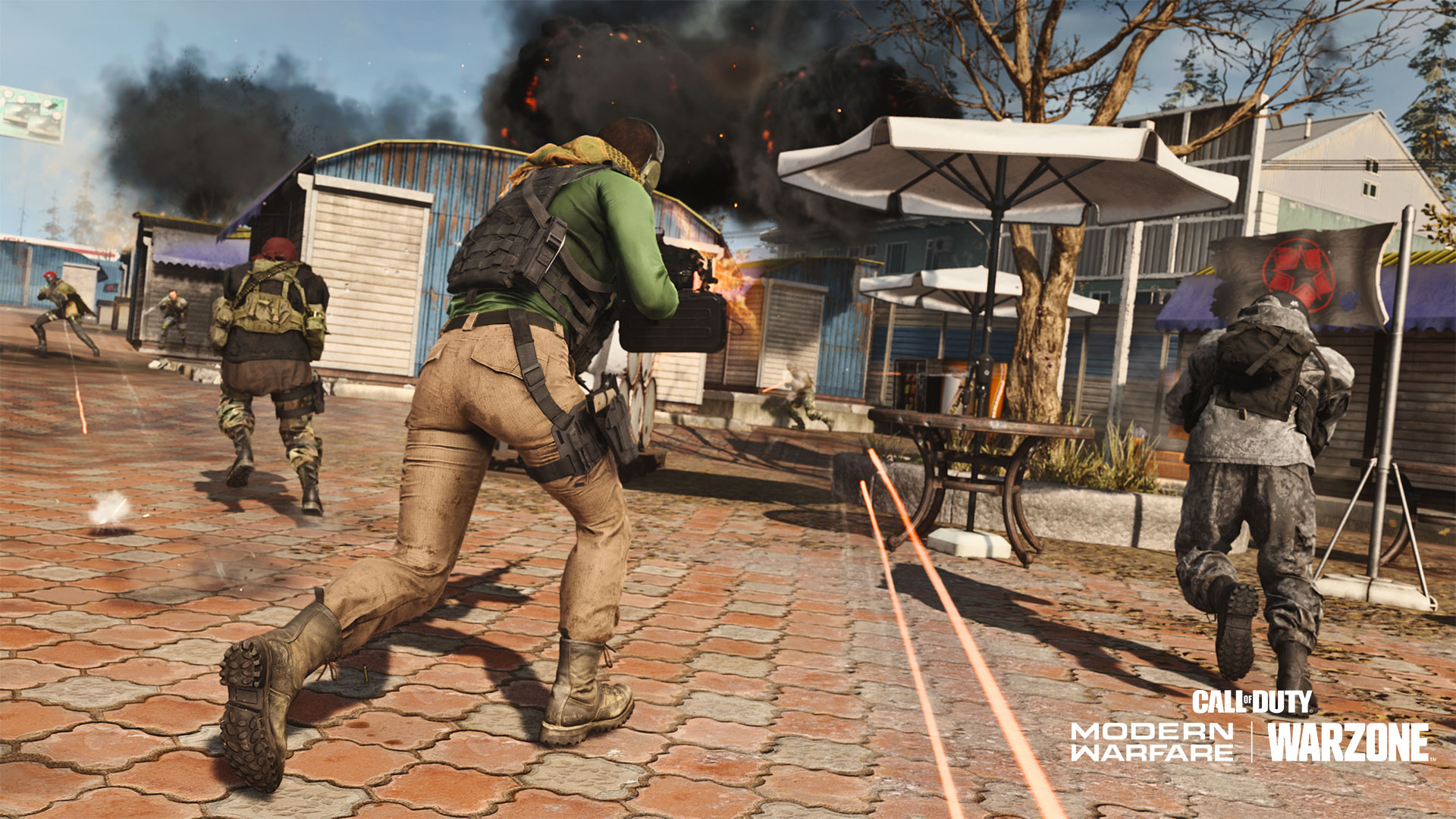 Experience more Mini Royale, a chaotic, frenzied experience that captures the energy of the final minutes of a Battle Royale match. Also available this week Battle Royale Solos, Duos, Trios, Quads, and Blood Money Trios. If find yourself in the Gulag this week, you'll be handed an arsenal from the assault rifle and SMG pool, so quickly snap to your targets and eliminate them to redeploy back into the match.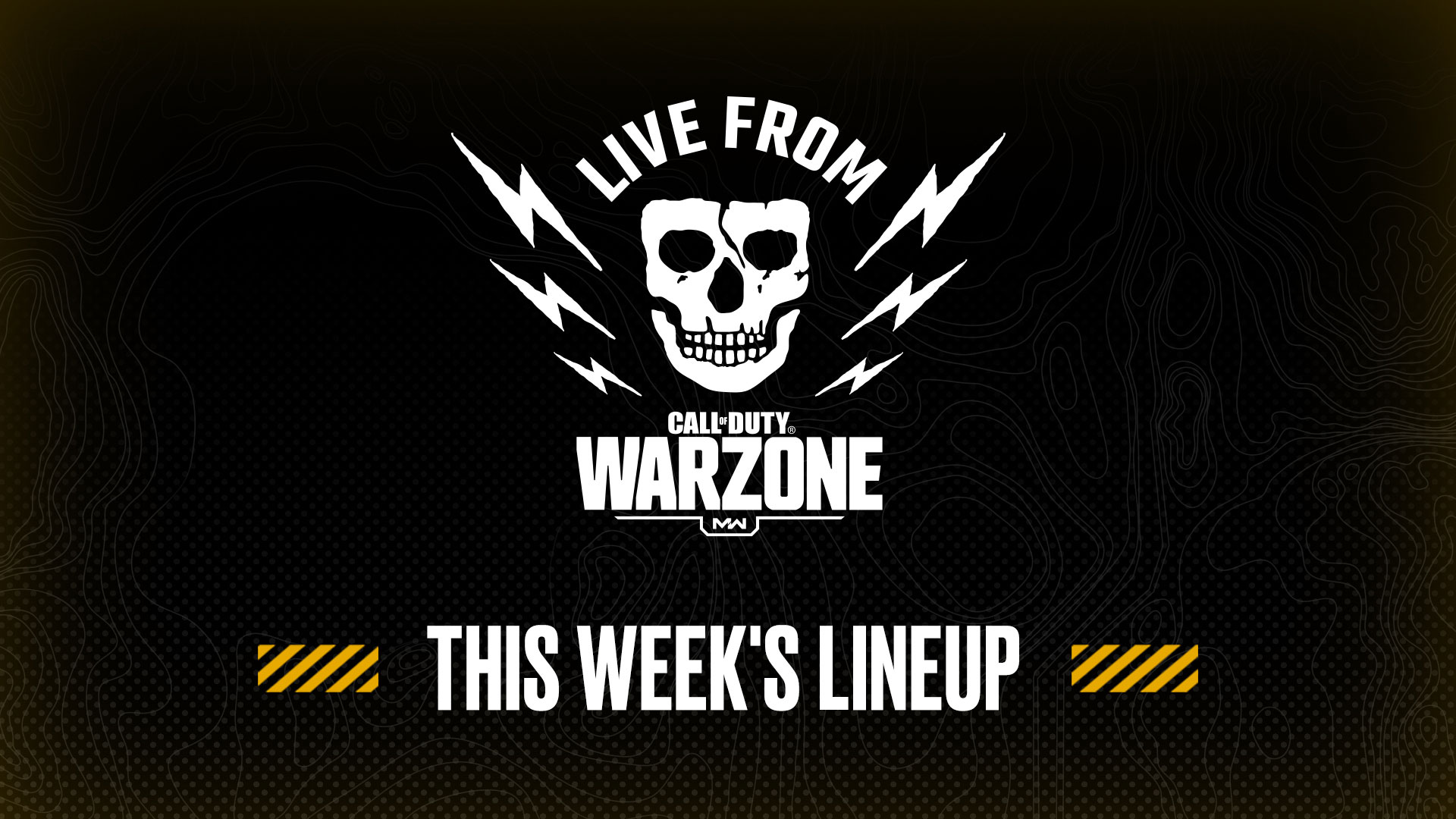 #LiveFromWarzone
Need a streamer's eye-view of Stadium? Tune in to watch the latest tournaments streaming #LiveFromWarzone. Today the Swagg Tournament Series serves up content in Duos and Quads, tune in to Twitch.tv/faze to watch. Then on August 18, TeeP's Trials continues with more Warzone Duos in a quest to rack up the most eliminations. 
Stay tuned to @CallofDuty on Twitter to get the latest on everything streaming #LiveFromWarzone.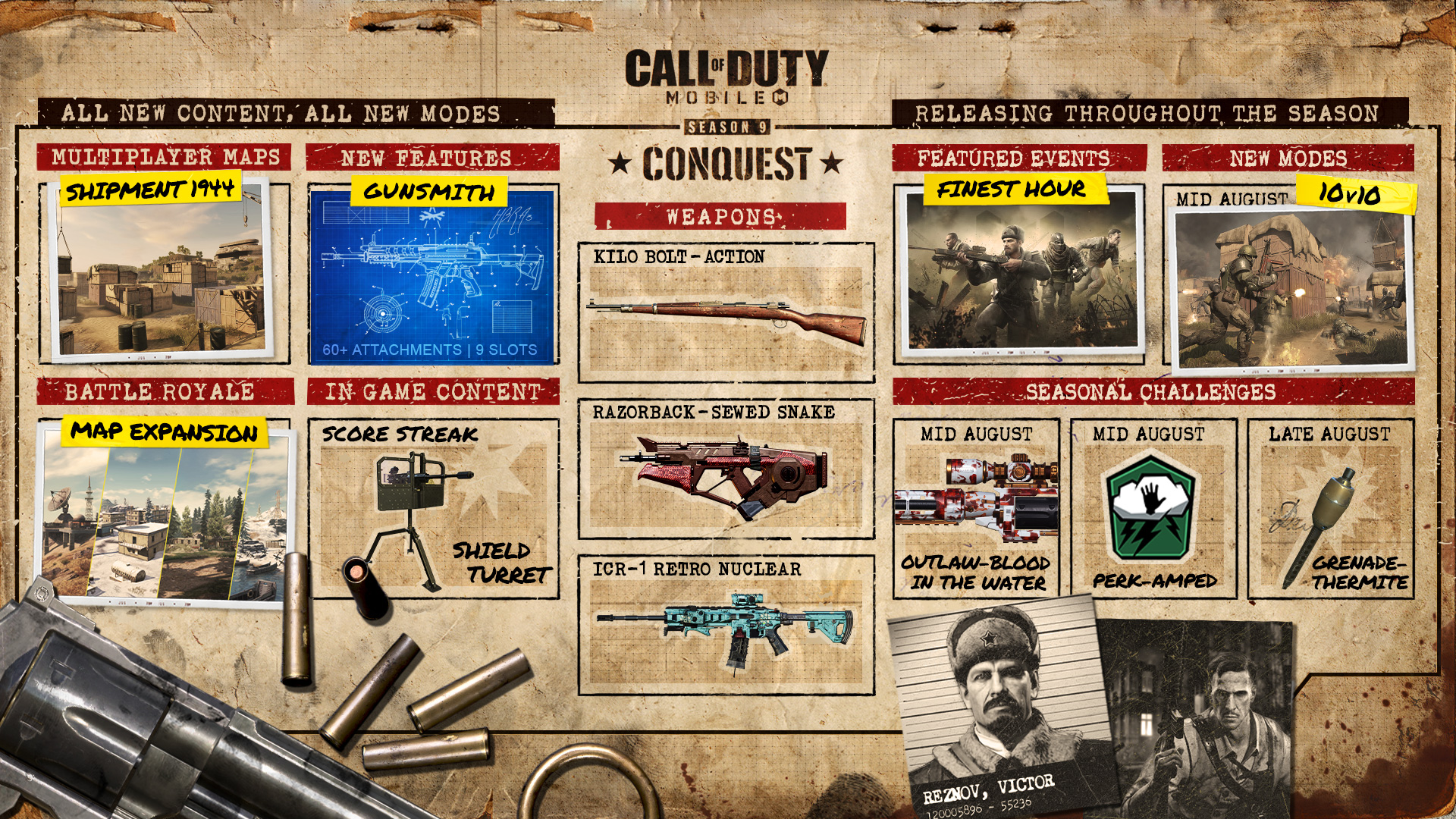 Call of Duty®: Mobile
Conquest, the newest Season of Call of Duty: Mobile is here! This week earn rewards in the limited time Finest Hour events, plus check out highlights from the new Battle Pass, craft your loadout in Gunsmith, and discover new destinations in Battle Royale. 
A new Season means new goods to earn free in the Battle Pass. Marksman rifles have made their way to Call of Duty: Mobile and the first weapon in this new class, the Kilo Bolt Action, can be earned free at Tier 21. Players can also unlock the Shield Turret at Tier 1 a new Multiplayer Scorestreak to help lock down lanes in battle.
Purchase the Premium Pass to get more rewards like the characters Nikto – Stronghold and Victor Reznov. Unlock weapon skins like the QQ9 – Trendsetter and Kilo Bolt Action - Lazarus for a cosmetic flair to show your enemies you mean business in battle.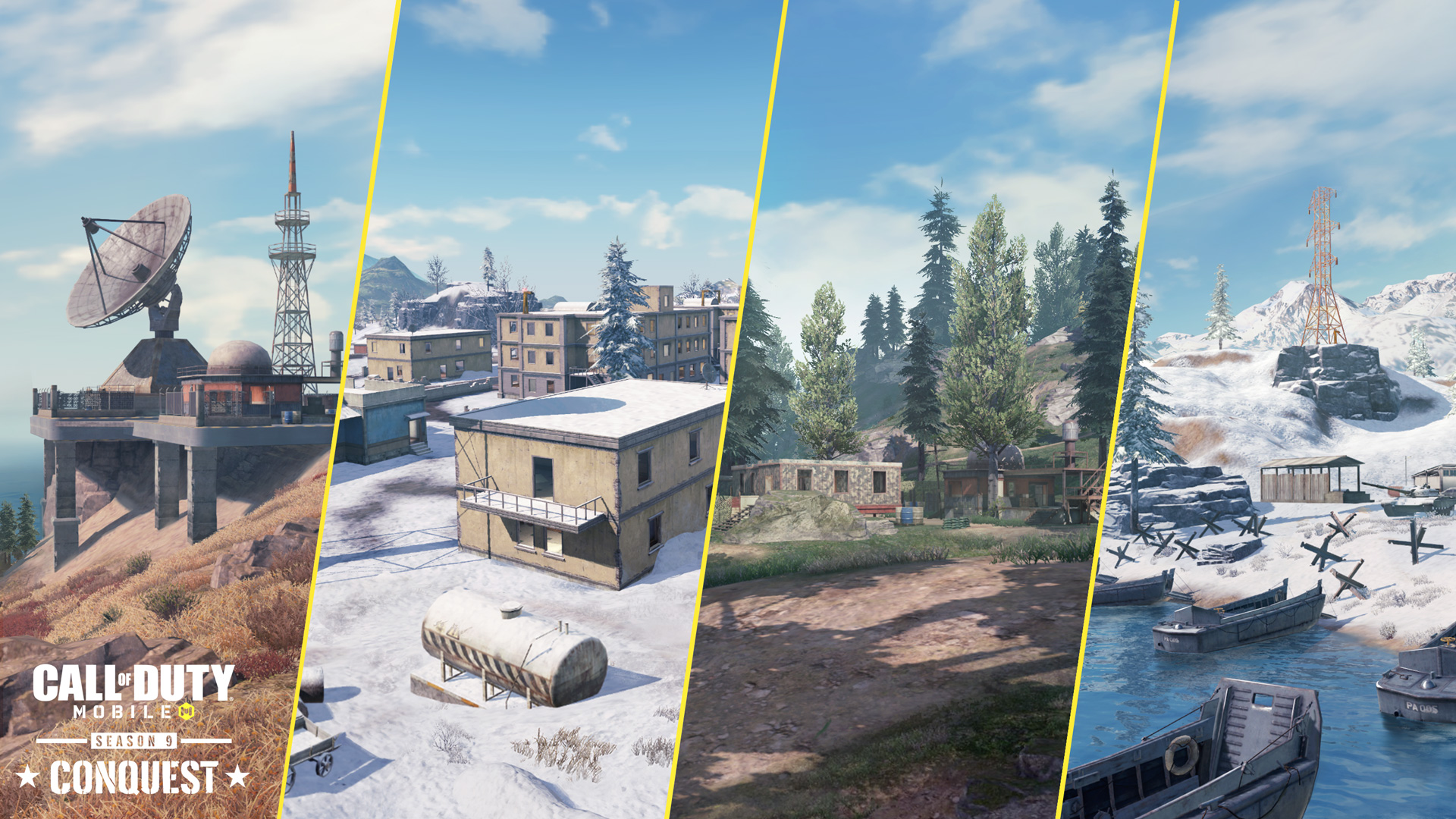 Four new areas – Campground, Dormitory, Outpost, and Radar Base – are now cleared for landing in Isolated. Hone new tactics and strategies to rise above your opponents in these new destinations. Search for the perfect weapon or have your favorite Gunsmith-ed loadout dropped to you via a loadout drop during the match.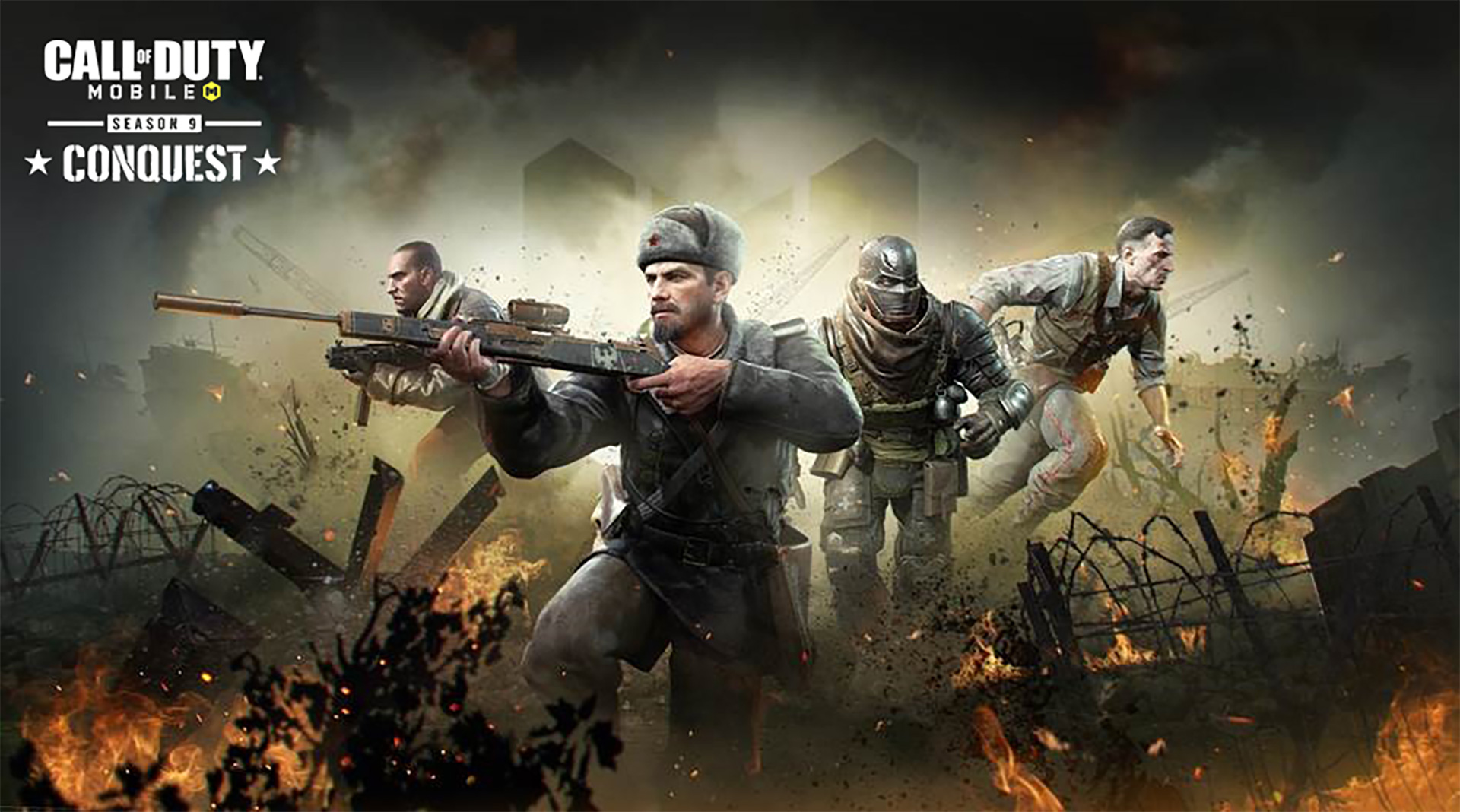 This week earn rewards in The Finest Hour event. Recruit troops by playing matches in Multiplayer and Battle Royale. Then use those forces to liberate cities under control of the Axis powers. Continue pushing forth in the fight to earn rewards like Epic weapons and characters. Get more details on The Finest Hour on the Games Blog when the event starts on August 20. 
Get ultimate weapon customization in the palm of your hand with Gunsmith. Read the Games Blog for more details on this new feature and insight on blueprint weapons available in Multiplayer and Battle Royale.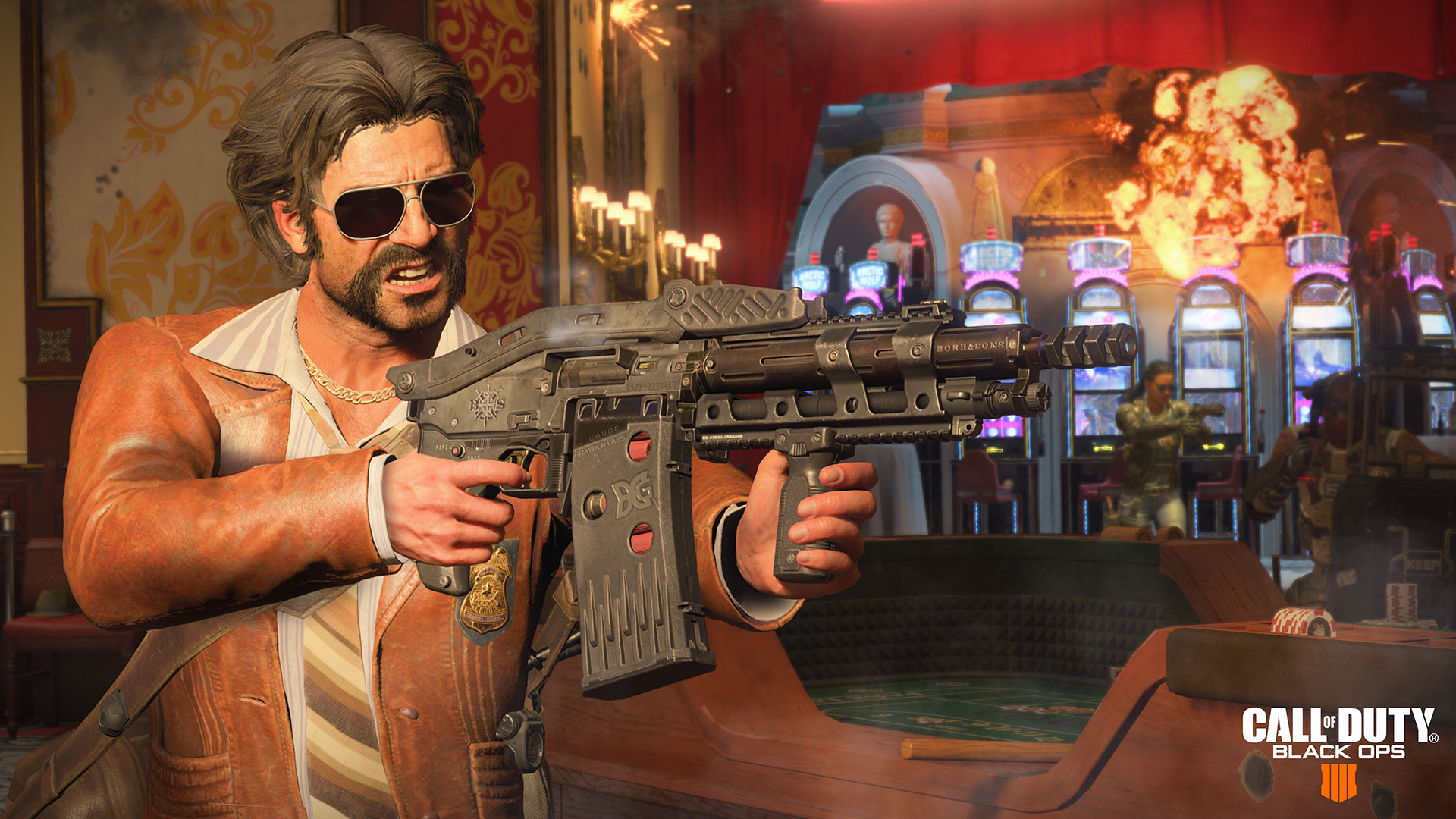 Call of Duty®: Black Ops 4
Grab your weapons and earn some Scorestreaks in Arms Race! Earn Double XP this week in the Arms Race TDM Featured Playlist, where your score per kill is increased from 100 to 150 for even faster access to Scorestreaks. 
Here's a preview of this week's playlists starting on August 18:
·      Multiplayer – 2XP Arms Race TDM, Nuketown, Barebones Moshpit, Bolt-Action Barebones Moshpit, Mercenary Deathmatch Moshpit
·      Blackout – Hot and Heavy (Hot Pursuit and Heavy Metal Heroes), Alcatraz Portals Quads, Quads, Duos, Solos
·      Zombies – Alpha Omega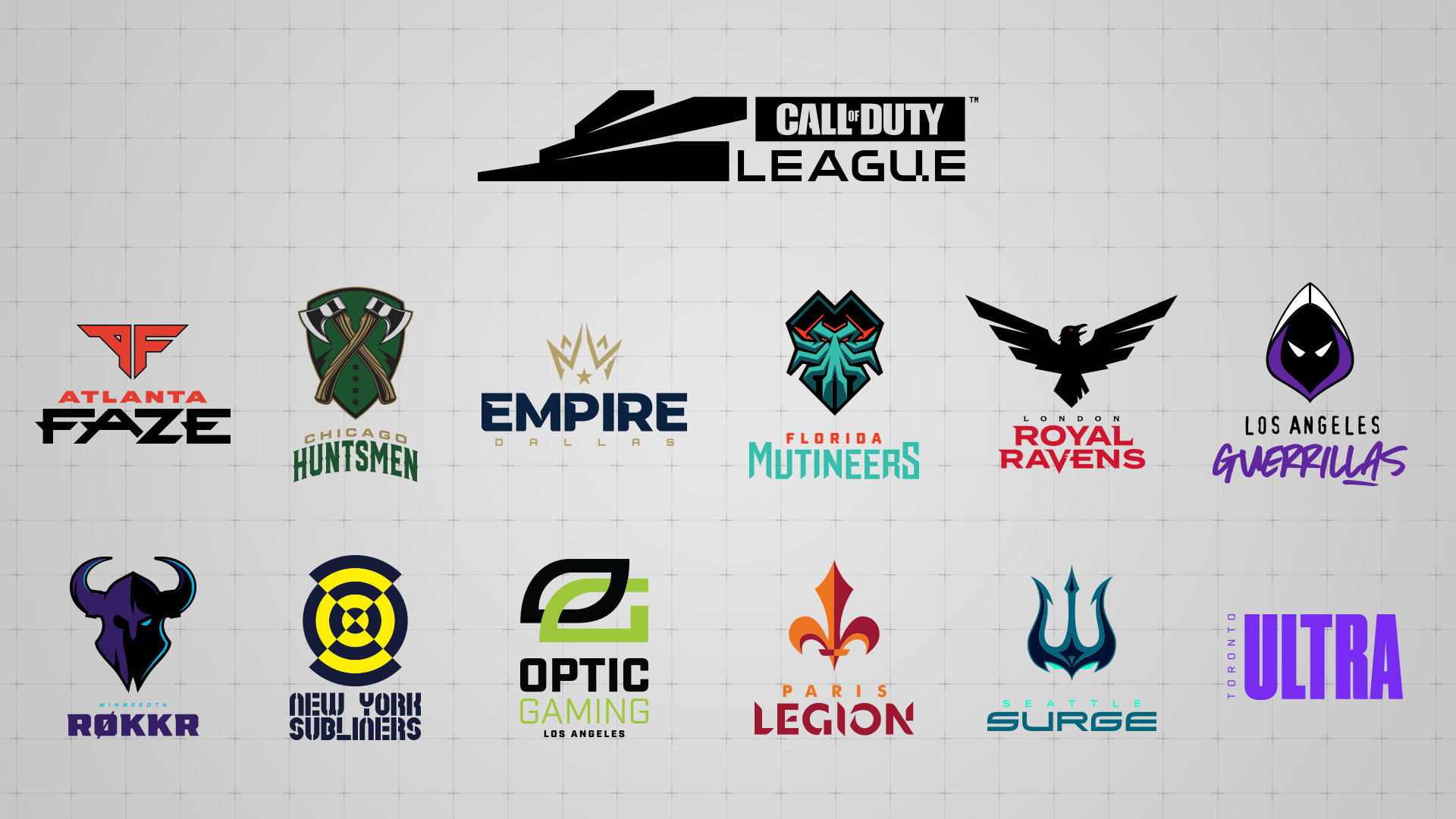 Call of Duty League™
Pulse-pounding plays. Epic victories. Heartbreaking defeats. It's finally time for the 2020 Call of Duty League Playoffs. The action starts on August 19 at 12 p.m. PT with a double header as the Paris Legion take on the Seattle Surge and OpTic Gaming Los Angles clashes with the Los Angeles Guerrillas. Join us as the best players in the world battle for a championship on the Call of Duty League YouTube channel. 
Before the match starts don't forget to create your bracket. Submit your bracket today for a chance to win $100,000! Go here to create your bracket and view the official rules here.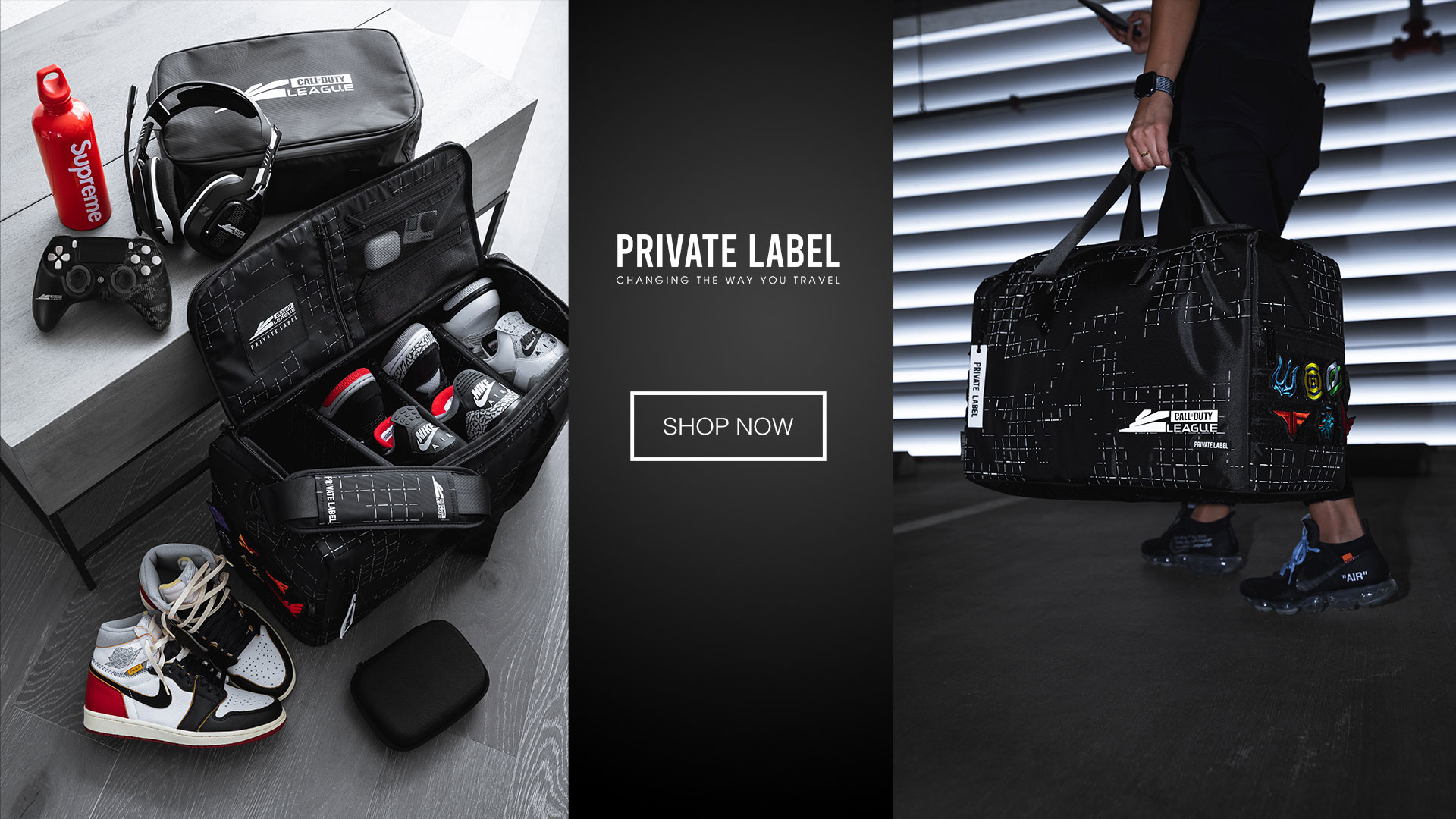 Get an elite travel duffle made for the Call of Duty League fan. From Private Label, the duffle is carry-on approved (TSA) and easily done thanks to a padded shoulder strap. A unique reflective grid pattern marks both the interior and exterior and it features logos for the Call of Duty League and all 12 teams. 
Inside, there are adjustable and removable dividers to help you organize and pack, for any occasion. In addition, it includes a CDL sneaker case designed to hold up to a size 15 shoe. Get your duffle here and rep the league on the go.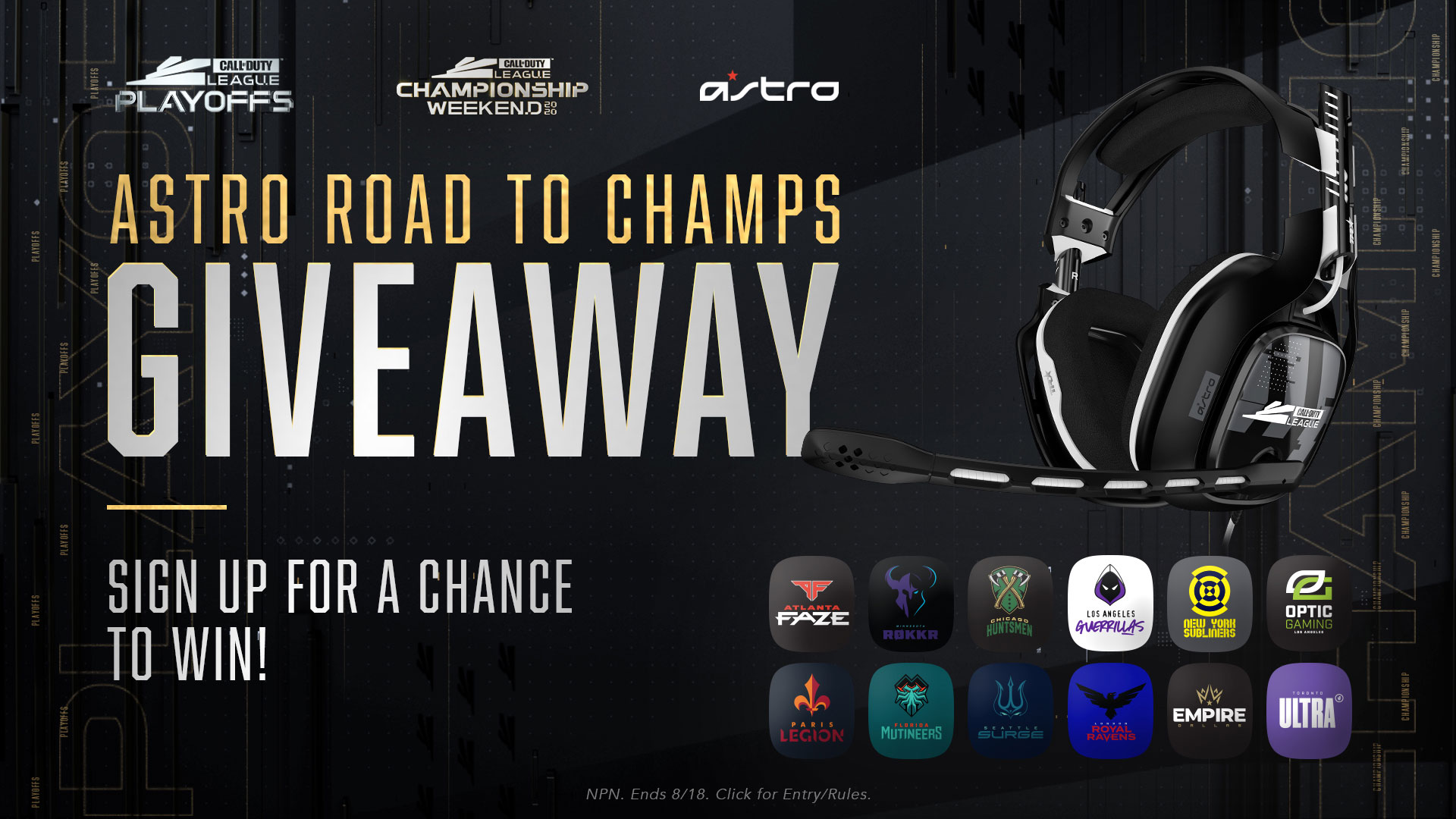 Gear up like a pro in the Astro "Road to Champs" Giveaway! The Call of Duty League and ASTRO GAMING are giving away 50 Call of Duty League Edition headset bundles. Go here for more details and enter for a chance to win. Ends August 18, 2020.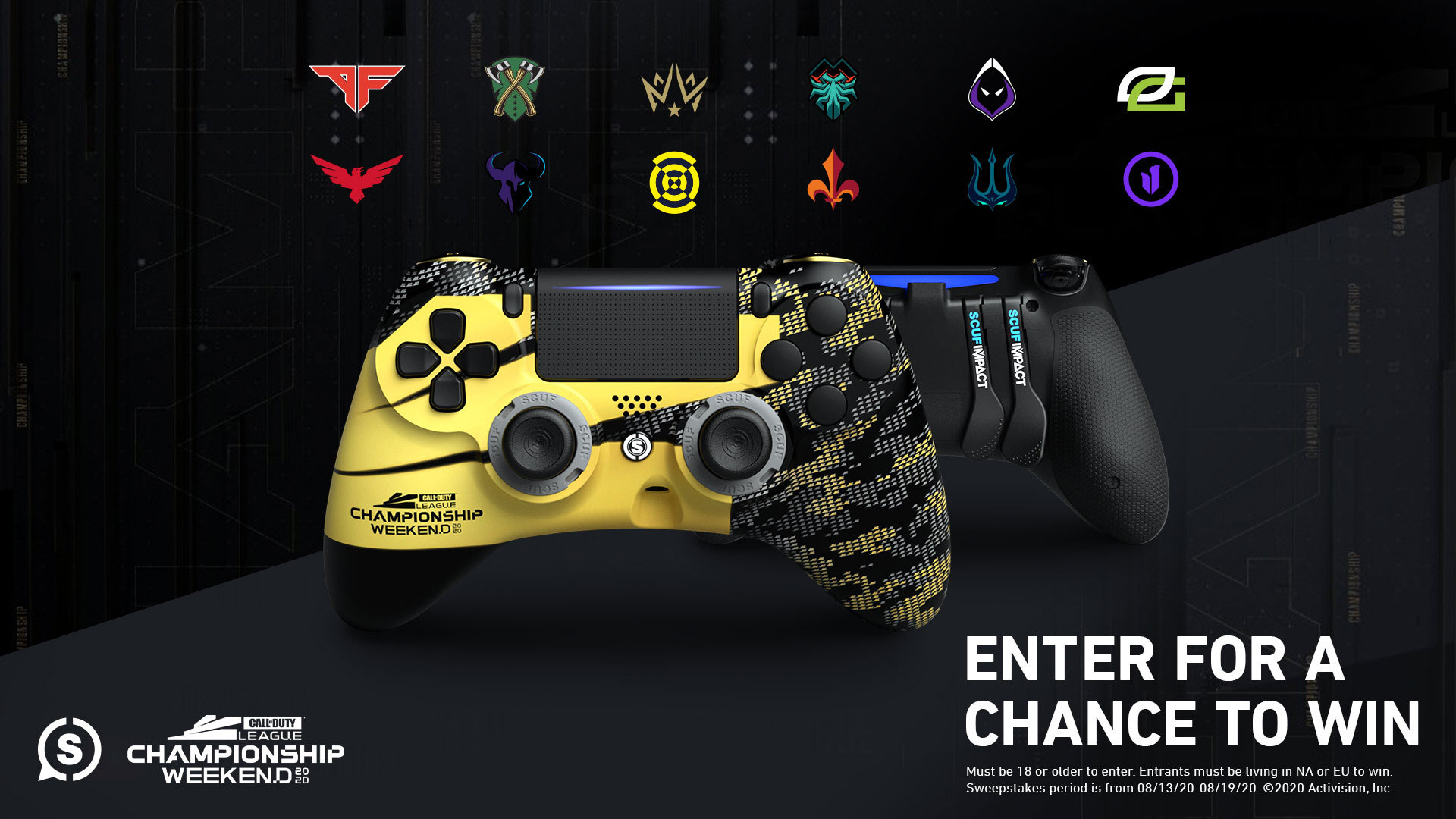 Rep your favorite CDL team with Scuf Gaming controllers available here. Celebrate Champs and enter for a chance to win a sleek Call of Duty League Championship Weekend Scuf Gaming controller. Entry information and full rules here. Ends August 19, 2020. 
Check the Games Blog this week for tips on unlocking Dual Kodachis, learn how to gift the Battle Pass via the Companion App, and get complete details on the Finest Hour event in Call of Duty: Mobile.
For more information and the latest intel on Call of Duty®: Modern Warfare®, check out: www.callofduty.com, www.youtube.com/callofduty and follow @InfinityWard and @CallofDuty on Twitter and Instagram and Facebook.
For more information and the latest intel on Warzone, visit www.callofduty.com/warzone and follow @CallofDuty on Twitter, Instagram, and Facebook. 
For the latest intel, be sure to visit the Call of Duty: Mobile website. Be sure to follow Call of Duty: Mobile on Twitter @PlayCODMobile, Facebook @callofdutymobile, and Instagram @callofdutymobile.
For more intel about Call of Duty: Black Ops 4, be sure to visit CallofDuty.com/blackops4 and follow @CallofDuty and @Treyarch on Twitter.
© 2019-2020 Activision Publishing, Inc. CALL OF DUTY, MODERN WARFARE, WARZONE, CALL OF DUTY WARZONE, CALL OF DUTY BLACK OPS, CALL OF DUTY LEAGUE, the CALL OF DUTY LEAGUE logo and CALL OF DUTY CHALLENGERS are trademarks of Activision Publishing, Inc.  The Call of Duty League team names, logos and other team trademarks are the properties of their respective owners.
For more information on Activision games, follow @Activision on Twitter, Facebook, and Instagram.