Operation: Rank Up Report #5
Day 35 – 11:45:43 PST
Somewhere in California
AGB – Lead Writer
The holidays have come early.
This week was the start of Season One in Call of Duty®: Modern Warfare®, the largest free content drop in franchise history. My excitement levels matched – and nearly beat – the anticipation I felt when the game first launched, as there was so much new content that came with this first season…
And there is still so much to come over the next few weeks!
When I booted up Modern Warfare on December 3, I saw how my rank from the launch period was saved and memorialized. Although I did not complete every ribbon challenge, I was proud of hitting Rank 155, earning my O.G. Blueprint Weapon, and earning most of those colorful ribbons.
However, I made a personal goal to earn all 100 ribbons for this first season, as I definitely want to show off that animated emblem by the time Season One is over.
So, with that in mind, I went into Multiplayer and brought myself back to some hallowed ground: Crash. Although Call of Duty 4: Modern Warfare wasn't my first Call of Duty game, I still knew and loved Crash from its appearance in other games within the series.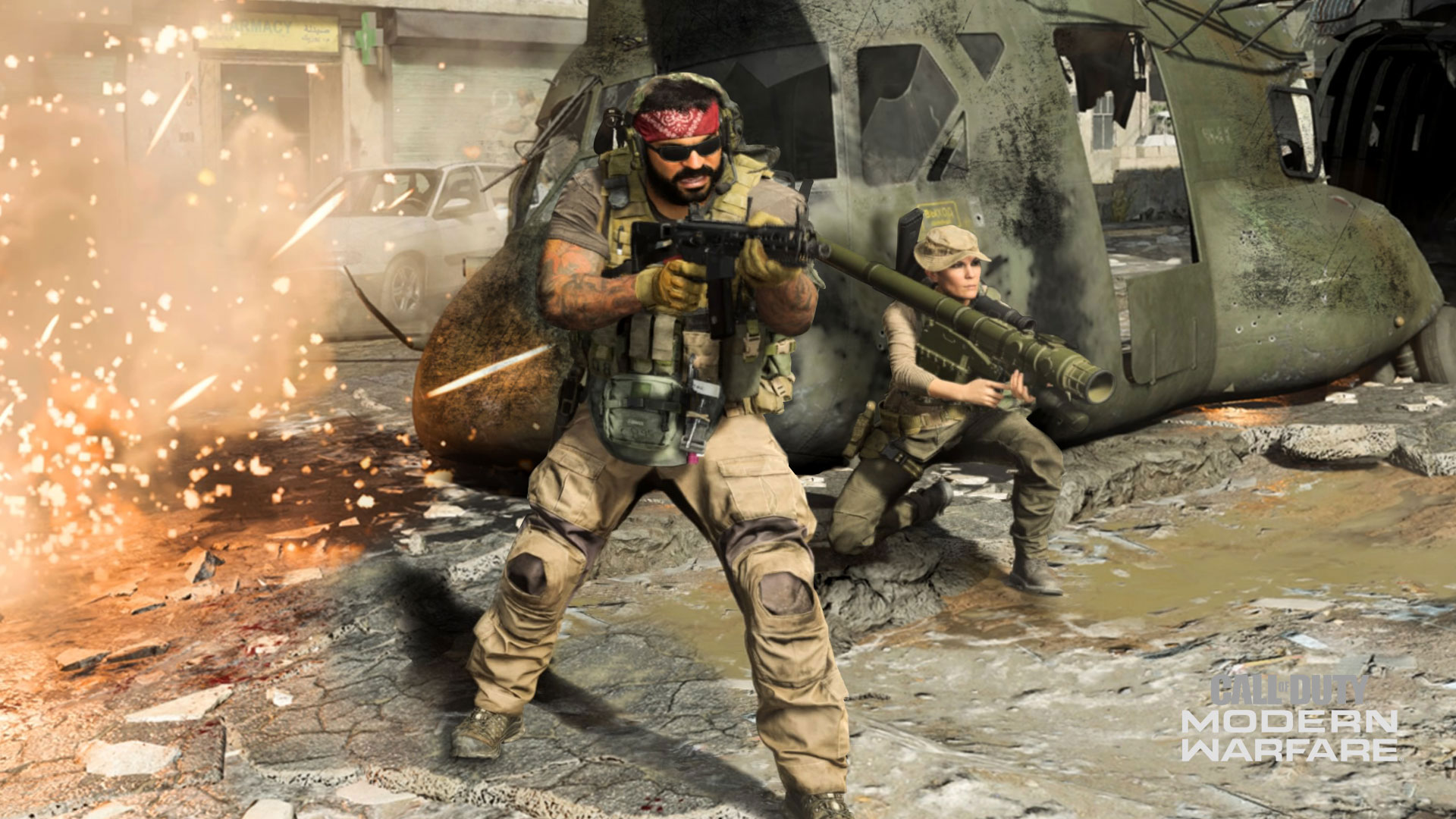 What stood out in this rendition of Crash, however, are a few new areas around the map. Among these new locales was the courtyard in the alley between the garage and pharmacy; using this area, I was able to lob some equipment over to the alley and surprise those on the other side.
Here are a few tips for the map that come straight from the Tactical Map Intel we did on it:
·      A Legendary Map with New Tricks. Veterans of the franchise will feel right at home on Crash, and most of the tried and true strategies from the past decade may work for you again here. Newer Operators who find themselves on this map may want to learn the ins and outs of all the new areas, as they may offer additional ways to counter those hardened Call of Duty players.
·      Reach for the Sky. Given the various multi-story buildings around the map, verticality can play a role on any game within Crash. Be cautious of staying out in the open for too long and watch out for sharpshooters on the various roofs.
·      Be Patient in Objective Game Modes. Whether its figuring out how to rotate with objectives or outsmart a veteran in any objective game mode, the best piece of advice we have for all game mode types on Crash is to be patient and learn from your mistakes. This especially goes for newer players: dropping in against those who grew up with this map may seem scary, but Crash is still a fun experience that has stood the test of time. Learn from your elders, study the flow of objective games, and, above all else, have fun.
While playing online, I saw a few players use the new Operator, Mara, as well as a closet full of new outfits for a variety of different Operators. That made me want to go and get my Battle Pass, which contains Mara and skins for other Operators.
These two unlocks were a unique introduction into the world of Operator Missions; unlike some tiers where one tier equals one piece of content, these types of tiers give a skin and unlock an Operator Mission which contained multiple challenges where I could earn XP, other skins, quips, and other personalization content.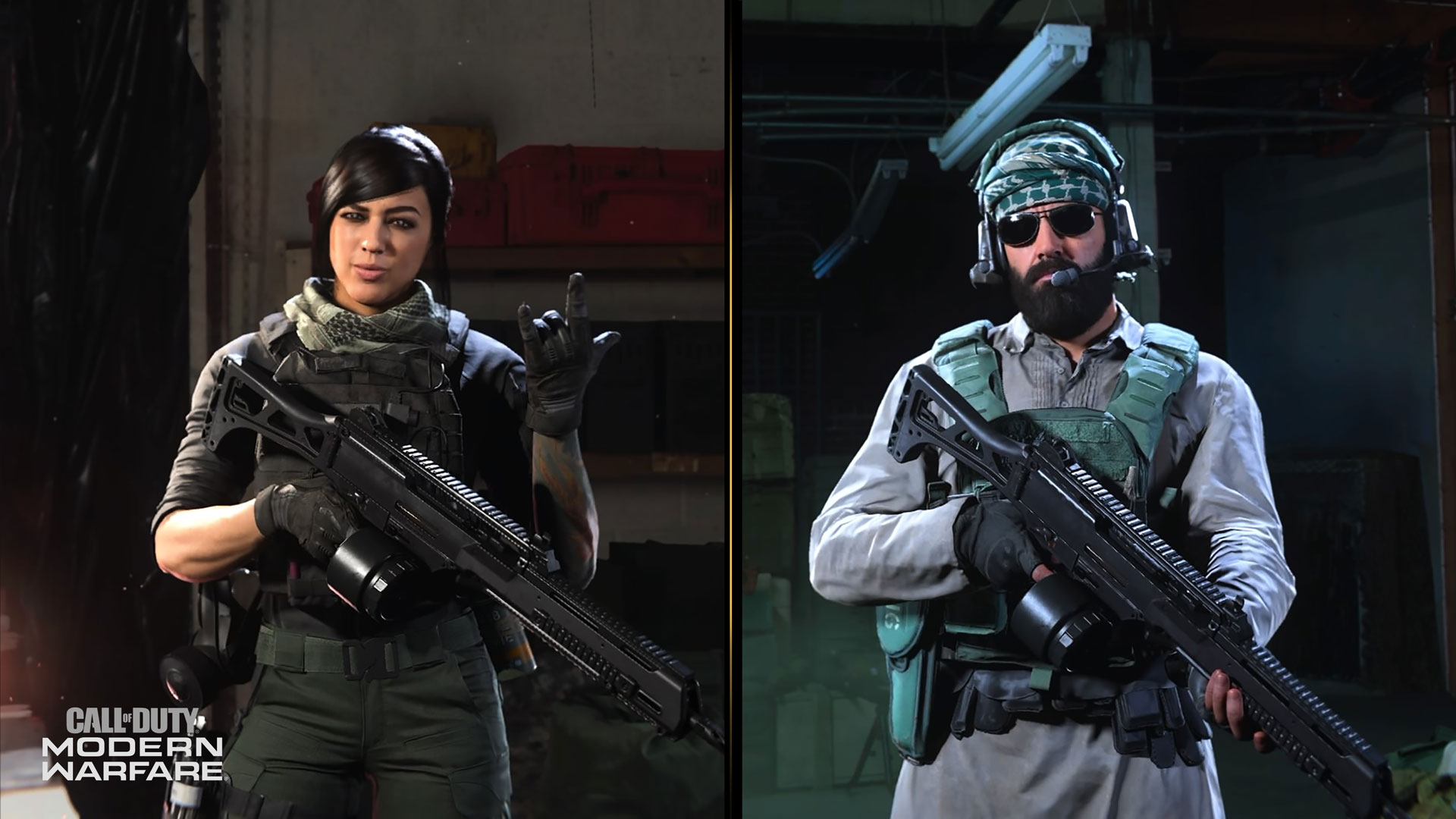 For Operator Missions, you must be playing as the respective Operator in order to complete the mission. That means while completing Mara's challenges, you must be Mara in-game for the progress to track.
Here's my advice for completing Mara and Azur's missions, which you can unlock just by purchasing the Battle Pass:
Mara
·      Get 1 Team Deathmatch win. This is fairly simple; if you need help winning a game of TDM, ask some friends to party up!
·      Get 3 kills without dying 3 times Taking along a Personal Radar and using the Hardline perk will ensure solid reconnaissance after earning two kills. Complete this mission, and you'll earn an alternate skin for Mara!
·      Get 15 kills using an Assault Rifle. Pick your poison here. Maybe try out "The Purist" weapon blueprint you get on the first tier of the Battle Pass.
·      Call in 5 Precision Airstrikes. The final Mara mission for another skin is one where I'd recommend a "3-4-5" Killstreak set-up with the Hardline perk. Take the Personal Radar and UAV as stepping stones that will not only boost confidence, but also your battle awareness and intel on enemy locations.
Azur
·      Use Dead Silence 5 times. Simple enough; those who want to earn this Field Upgrade quicker can equip the Tune Up perk to reduce its charge time by 33%.
·      Play 3 matches of Domination. Much like the TDM challenge, this one shouldn't be too difficult. I'd advise stacking this challenge with a Daily Challenge or a Ribbon Challenge for those in the Officer Ranks. Complete this, and that Sheik skin is yours.
·      Get 15 kills using an LMG. With a few new LMG weapon blueprints – not to mention a new LMG all together – this part of the mission set should be all about trying out new weapons. If you have difficulty using LMGs, try forcing enemies into longer range engagements and mounting the weapon to mitigate its strong recoil.
·      Get 5 kills using any Equipment. Azur's final mission challenge boils down to personal preference. Do you want to defend objectives with Proximity Mines? Chuck Throwing Knives stealthily in the backs of your opponents? Or maybe throw that C4 and blow it up in mid-air by pressing the reload button twice? Choose the lethal equipment that you are most comfortable with, and you'll knock out this mission set in no time!
I chose to purchase the Battle Pass Bundle to instantly unlock 20 tiers. Within those tiers I unlocked  Mara, Azur's skin missions, the high-tech 'Skilltrack 55' watch, the Holger-26 LMG and other rewards.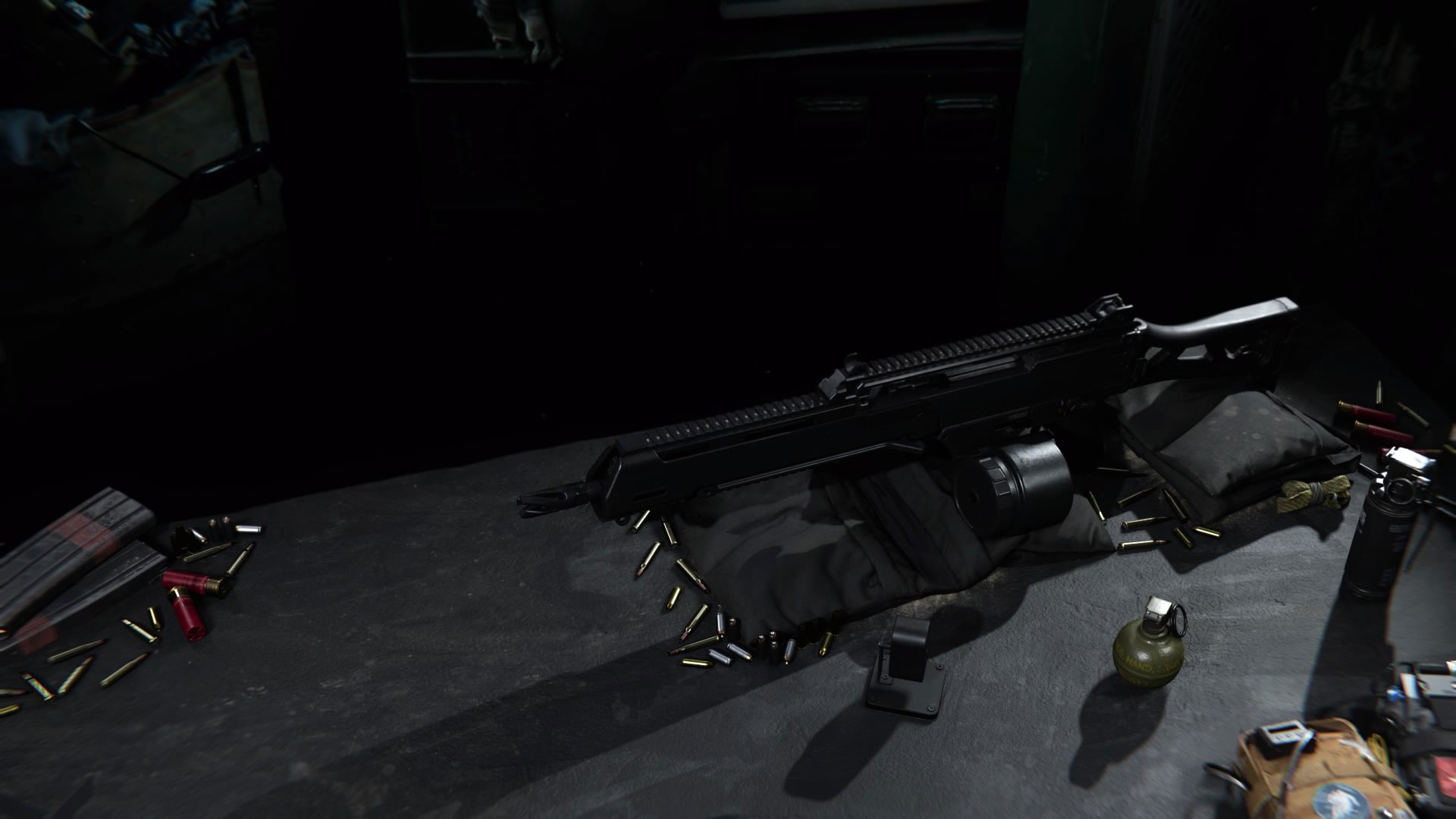 The Holger-26 is one of two new weapons earnable through the free tiers within the Battle Pass System. While I can make a case for every light machine gun in that respective class, the Holger-26 stands out as a more mobile option that can play to a run-and-gun style that I love.
Here's what I use on this loadout and why:
·      Moving Right Along. For my personal loadout, I decided to play heavily into the Holger-26's mobility potential, taking off the weapon's stock, giving it a 30-round magazine, and slapping on the FTAC 8.98" Spitfire barrel. These three attachments combined, maximize the weapon's mobility, although at the cost of decreased range and stability. Because of this, I tend to move frequently while using this weapon in this configuration, running from point to point and blindsiding enemies as much as I can.
·      Alternatively, Keep a Steady Aim. If mobility does not mean much for you, the weapon still has a few great attachments that allows it to be a bit more steady in your hands. I personally completed my loadout with the Ranger foregrip, which offered recoil control and aiming stability. Other attachments, such as the Rubberized Grip Tape and FSS Ranger stock, will also help this weapon stay on target with sustained fire.
·      Perks that Play to Strengths. Because I'm going fully mobile with this class, my perks all allow me to better move around the map in some respect. Double Time gives me a bit more time while in a Tactical Sprint, which directly benefits my mobility. As for Ghost and Battle Hardened, they protect me from a multitude of tactical equipment – e.g., Snapshot, Flash, and Stun Grenades – that could trip me up during my mad dash across the map.
·      Efficiencies in Equipment. For my lethal and tactical equipment, I went for the Throwing Knife, which has the fastest use time out of all lethals, and the Stim, which recharges my Tactical Sprint so I can continue doing so across the map. The former equipment also allows for one-hit melee kills, making it effective in a pinch should I run out of ammo.
·      Pistol vs. Launcher. LMG classes are often associated with launchers, and for good reason: they compliment each other when trying to take down enemy equipment and killstreaks. However, I personally chose a high-powered pistol as a reliable back-up to my mobile LMG, ensuring that I can still hold my own even if my Holger-26's mag is depleted.
Wait, what is that secondary weapon on that class?
Yup – thanks to an awesome member of the community, I won a Gunfight Tournament during its Beta period. With the help of crossplay, a random PC teammate – and now new friend – matched up with me in the lobby to take down the very best across all three platforms. Together we achieved victory, and I earned the 'Royal Decree' weapon blueprint.
Outside of that awesome pistol and the Holger-26, I've also got a new submachine gun weapon blueprint: the 'Nursing Death'. The blueprint available as part of "The Huntsman" Bundle in the Modern Warfare Store, this weapon blueprint takes the original weapon, slaps on a massive monolithic suppressor and an 84-round magazine. Plus, that bundle also includes the 'Callahan' handgun which I'll try out on my secondary over the weekend.

Although it is cool, this blueprint is secondary to a brand-new Operator skin for Bale, which you can see in the title image for this very article. As someone who grew up rooting for plenty of orange teams – much to my disappointment, given the consistent losing records that the color orange is associated with – this outfit definitely made me stand out among my Allegiance brethren.
I haven't even scratched the surface of the new Special Ops content, nor the Gunfight maps, Ground War experience, or any of the other Battle Pass Season One items …
But we have plenty of time, and Rank Up Reports, before the end of this awesome season.
I'll see you online. Stay frosty.
For more information and the latest intel on Call of Duty®: Modern Warfare®, check out: www.callofduty.com, www.youtube.com/callofduty and follow @InfinityWard and @CallofDuty on Twitter and Instagram and Facebook.
For more information on Activision games, follow @Activision on Twitter, Facebook, and Instagram.