Operation: Rank Up Report #0035
Day 245 – 13:37:00 PST
Somewhere in California
AGB – Lead Writer
This week, we're suiting up for some hard Officer Challenges so everyone can work to complete all the challenges this Season.
So, let's get to Ranking Up, starting with our featured Operator of the Week:
Operator of the Week
This week, I'm featuring Zane and his new Epic Panzer skin, which you may have already seen if you read our Rytec AMR unlock guide…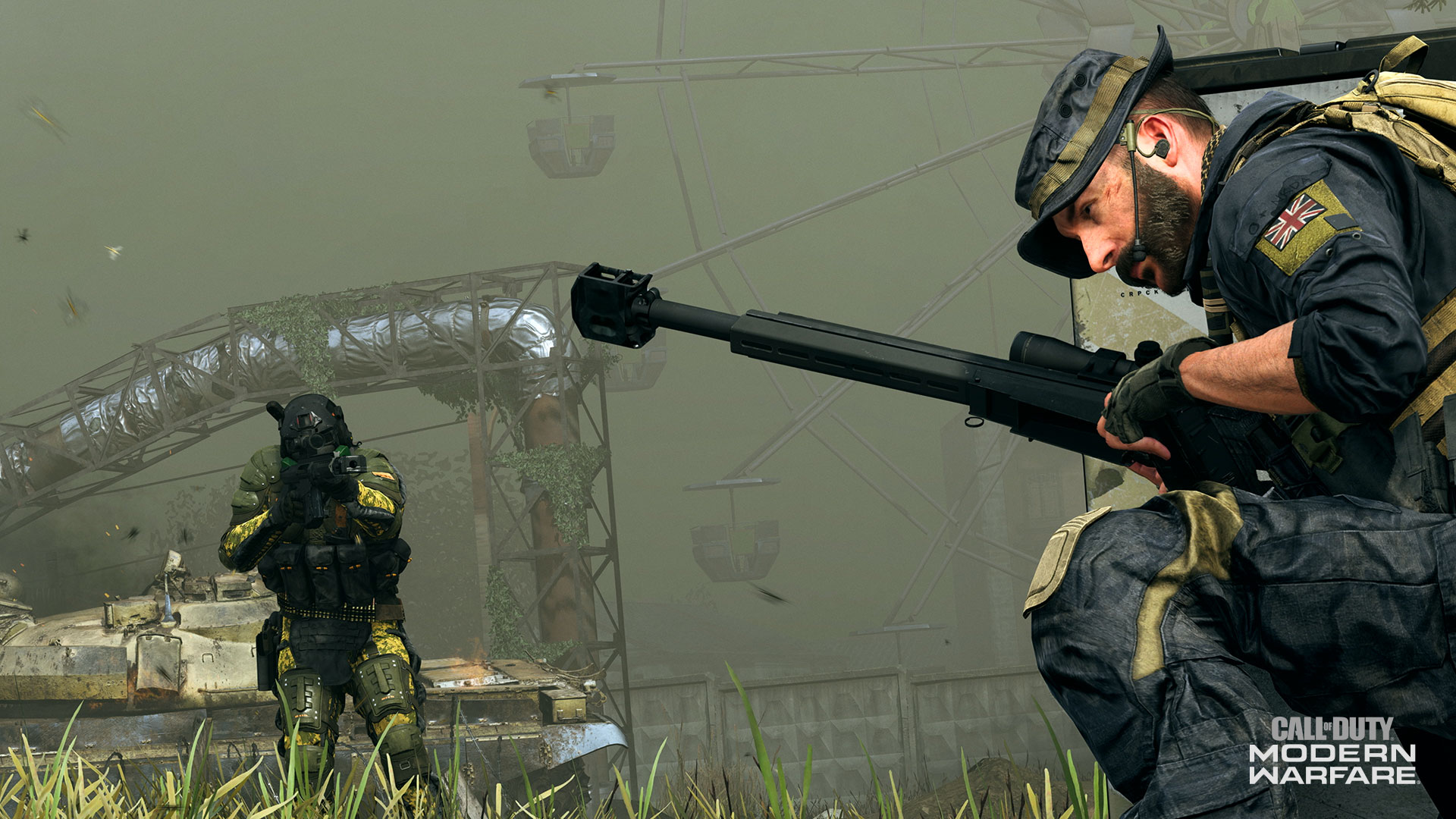 Because yes, that was Zane facing off against our Captain Price in a heated sniper duel.
This badass skin comes as part of the 'Zane: Armored Assault Bundle', which is featured in the Store today. The bundle also includes a Legendary blueprint the Palliser, along with a few other personalization items including a new watch.
From the looks of this whole bundle, it's one built for those who want to be well-suited for any Operation they are assigned to. And while our Top Rank Up Tip this week won't come with any physical armor, it'll give you the strategies and mental tools needed to tackle the toughest challenges out of the first 50 Officer Ranks.
Top Rank Up Tip
If you can believe it, we're over a month past the start of Season Four, and I have yet to go over any Officer Challenges due to how much content was packed into these past few weeks!
This Season amped up the number of Officer Challenges that must be done in Warzone™, bridging that gap between Multiplayer and this awesome experience.
Like previous seasons, you probably completed some of these challenges naturally. For example, at Rank 57, your challenge was to Get 300 Sniper Rifle and Marksman Kills. At this point, if you unlocked the Rytec AMR, you either earned the 15,000 XP (!!!) reward for completing this challenge or made serious progress already.
However, as I've done in previous seasons, I identified some challenges – in the first 50 Officer Ranks, for now – that may be difficult either due to their complexity or level of focus needed to complete them. 
So, pop those Double XP tokens – or keep these tips in mind when the next Double XP weekend rolls around, because here are 10 tips for those tough challenges that come with awesome rewards: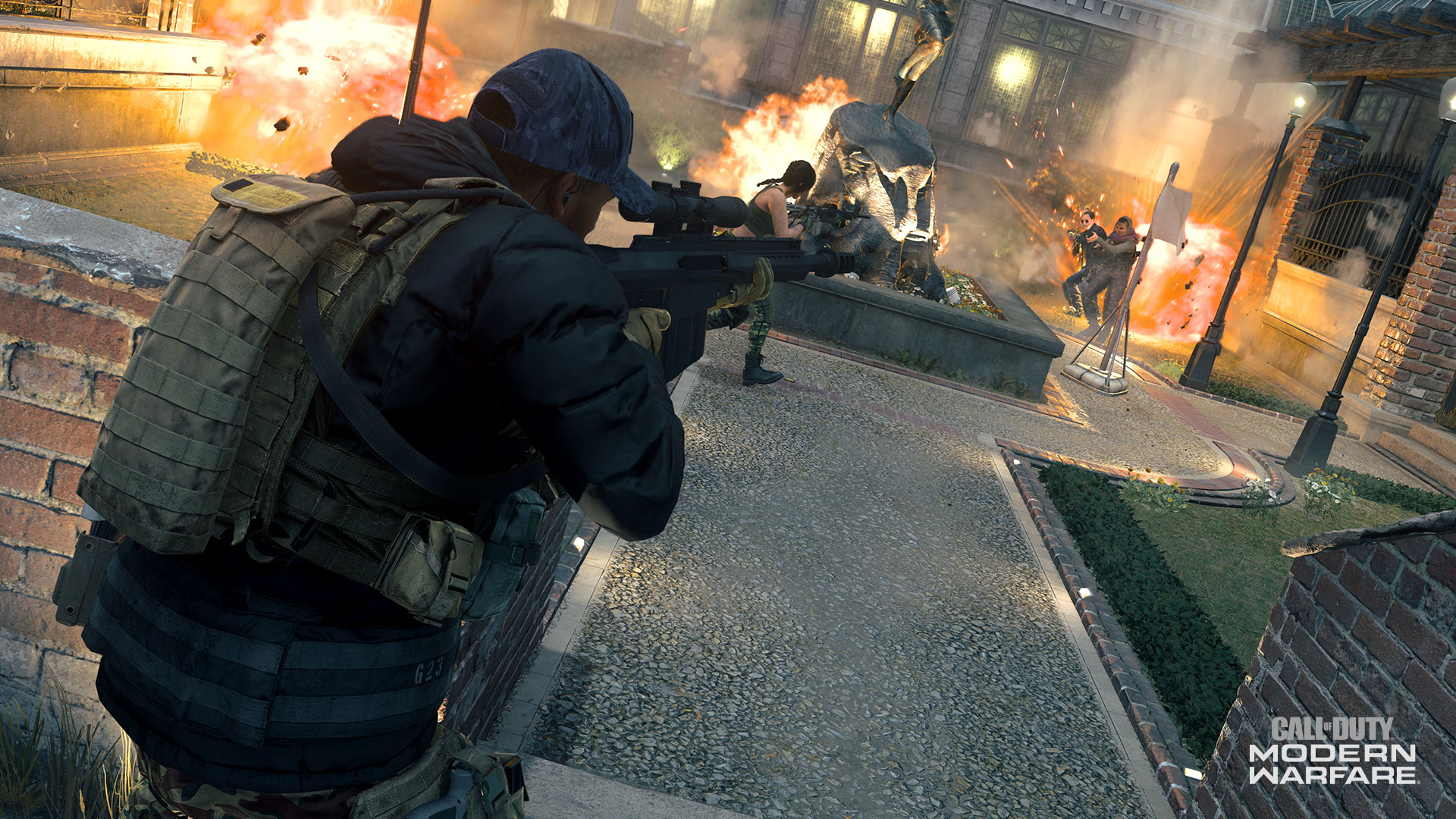 Triple Killer I – Get 25 Triple Kills (3 rapid kills) – Rank 61 (15,000 XP)
Fury Killer – Get 7 Fury Kills (4 rapid kills) – Rank 73 (15,000 XP)
While larger or objective-based Multiplayer game modes – like the one Gaz is playing in above – can offer more opportunities for Triple and Fury Kills through aggressive play, you could also go for this challenge within Warzone by performing a squad wipe on a full Trio or Quad.
Although this involves playing selfish, work with your squad to ensure you hit the knockdown-making blow on a Trio or Quad to tally one up towards completing this challenge.
Head Swivel – Get 2 Headshots within 60 seconds of each other 25 times – Rank 64 (15,000 XP)
A challenge that seems scary, but really isn't with proper planning and loadouts. 
Sniper rifles and marksman rifles are the safest bets for one-shot headshots, as you can take time to line up your aim and nail both headshots within a minute. A minute is a long time in Call of Duty, especially in Multiplayer, so keep calm and steady that aim.
Alternatively, Hardcore and Realism modes open even more possibilities for weapons that deal one-shot headshots, so consider trying that out if you're still struggling.
Scrapper – Get 30 Kills with weapons from other players – Rank 71 (3,000 XP)
A challenge that might be easier in Warzone, especially in multi-life modes or post-Gulag, as you'll come across many a fallen weapon from an enemy player.
Only pick up weapons that you like or roughly match your playstyle – don't try to reach for someone else's shotgun when you play as a sharpshooter – and use it for the rest of the match.
Who knows? You may find a new favorite configuration after picking up someone else's prized possession.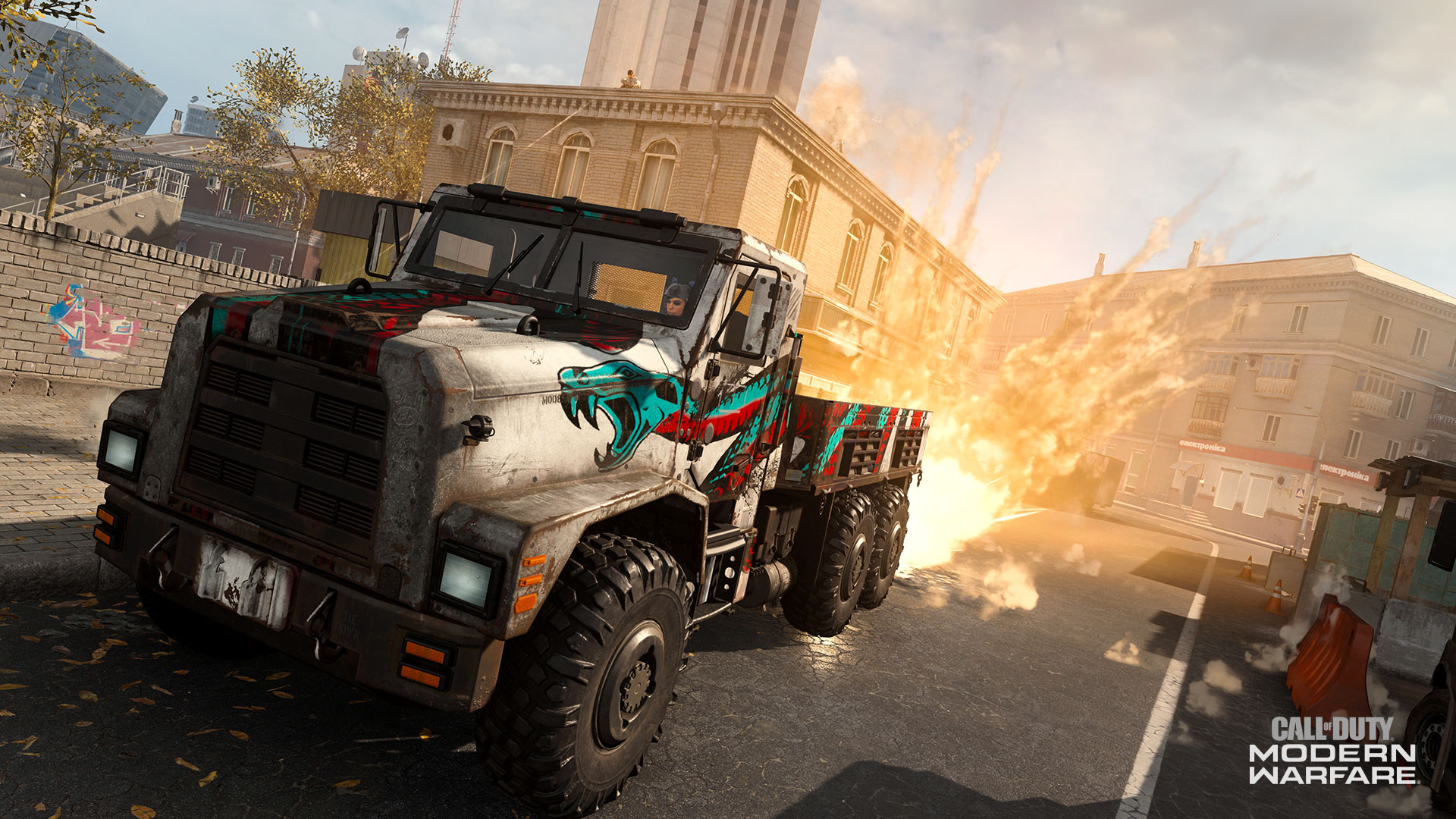 Downtown – In Warzone, start Contracts in the Downtown area 30 times – Rank 76 (12,000 XP)
TECHNICALLY, you don't HAVE to complete the Contracts in Downtown, as you only need to start them.
So rush in to grab those Contracts, and if you wind up completing them, then consider it a bonus.
Two to Tango – Get 125 Kills using a weapon with 2 attachments – Rank 77 (6,000 XP)
While not difficult, bear in mind that this challenge – and the Throwing Knife one all the way at Rank 136 – overlap with the challenges for Azur's Tier 40 Operator Mission set. Combine and conquer, friends.
Gas Mask – In Warzone, survive in the gas for 25 seconds – Rank 88 (12,000 XP)
Completing this challenge may come naturally. However, if you are incredibly gas-averse and avoid the danger zone at all costs, purchase yourself a Gas Mask, go out to the edge of the safe zone when it isn't collapsing, and step out of it for a few seconds to log some time towards this challenge.
Killstreaker – Call in 5 Killstreaks in a match 5 times – Rank 95 (6,000 XP)
Roughly, this equates to $15,000 worth of Killstreaks in Warzone. Playing Plunder and using the Kill Chain perk – which increases the chances of Killstreaks found in Supply Boxes – can make this challenge easier.
Alternatively, you could try running the Hardline perk in Multiplayer and rack up two-Killstreak Personal Radars or Shield Turrets.
Champion – In Warzone, Finish in the top 30% 2 times – Rank 96 (1,500 XP)
Having trouble completing this one? Don't go it alone; call up some friends and play Duos, Trios, or Quads…
And have them carry you to a top 30% placement twice! 
Just be sure to thank them afterwards, okay?
Or, just read the Warzone guide and step up your game.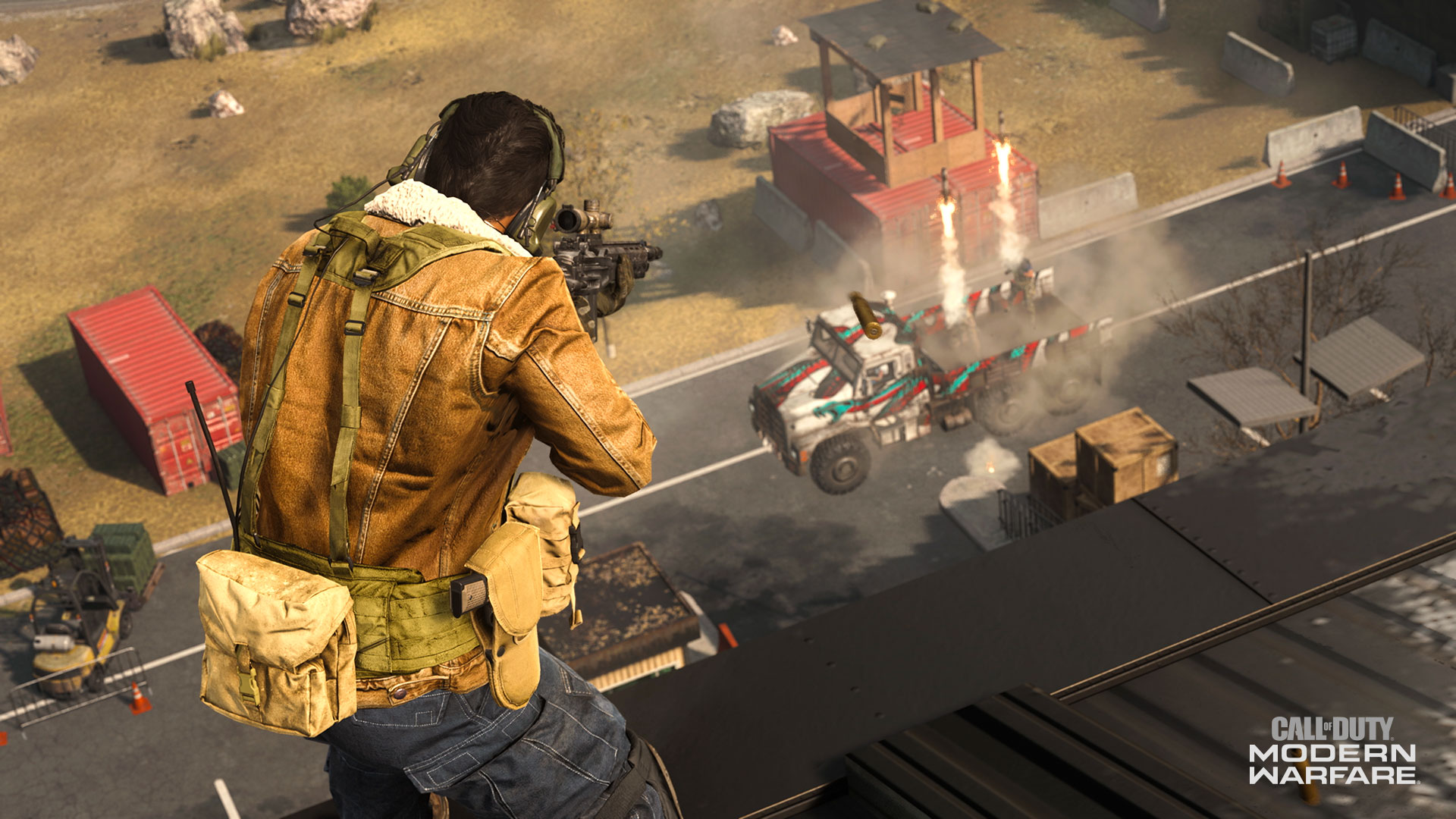 Warhead – Get 50 Kills using Rocket Launchers – Rank 98 (6,000 XP)
See our friend Talon up above? He's currently perched up atop the Stadium, but you probably know of a few players that love to take the high ground in Warzone.
This challenge highlights a way you can deal with those pesky snipers that feel they have the advantage: the JOKR Launcher. Target a point where they are sniping from, lock on and fire the launcher, and rain justice from above on them for the kill (or, if you're not playing Solo, a knockdown that can be followed up with another rocket).
Gunsmith Custom Creation of the Week
Last Rank Up Report, I used the Top Tip to detail some spots where one could get some impressive plays with a sniper rifle, whether it was to unlock the Rytec AMR or just shoot for some epic moments for a montage.
However, I forgot to mention what sniper rifle I personally used to earn the Rytec AMR and get some sick clips along the way. That weapon is the last sniper rifle you unlock through the Enlisted Ranks, which recently got a blueprint in the SERE Kit: Plunder Player Bundle.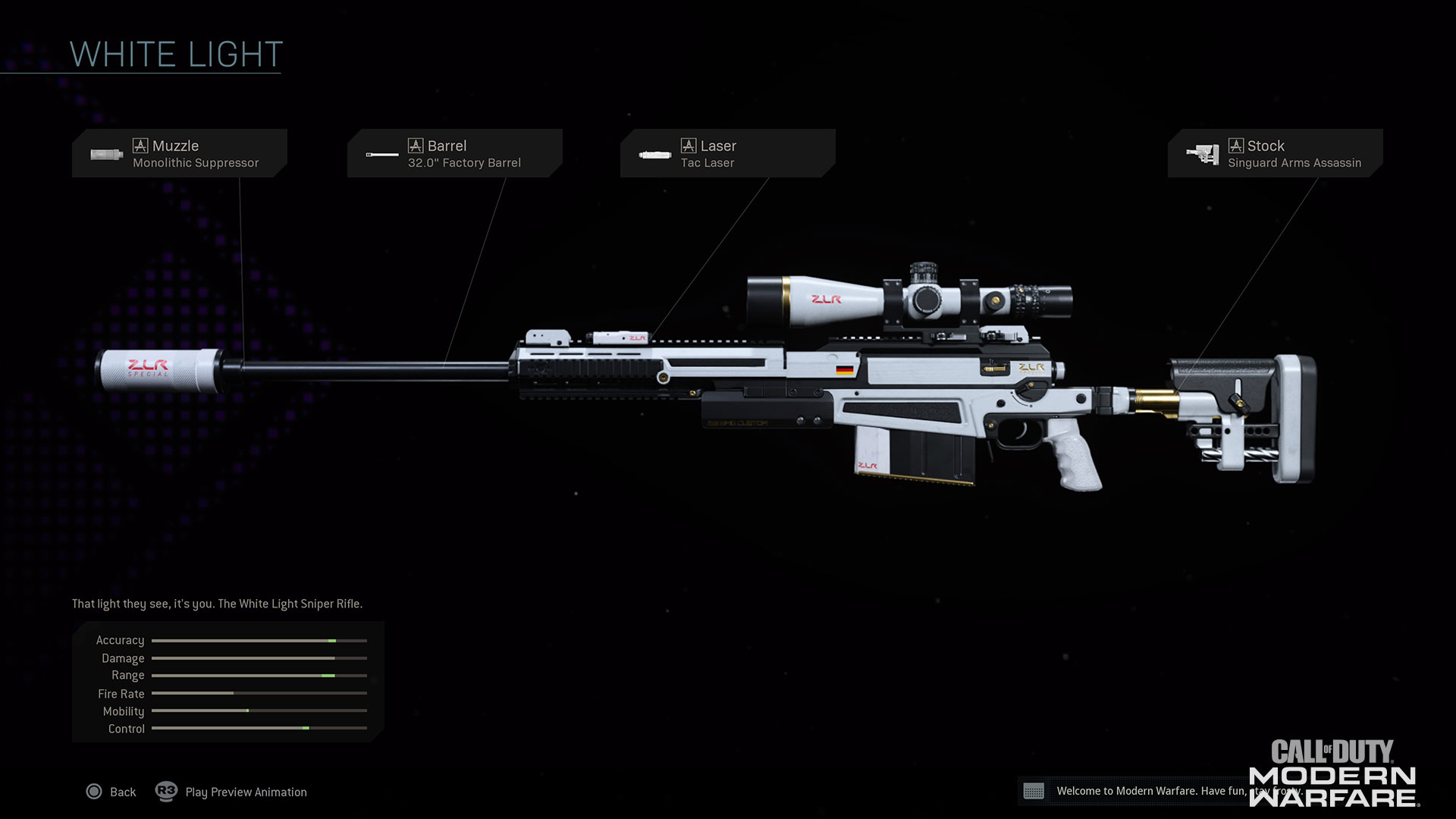 The 'White Light' is a great start to the exact configuration I used to get my Rytec AMR unlocked fast. With all that in mind, I present this bolt-action weapon where I (attempt to) channel the skills of the best snipers in the game today: the Pro Shot.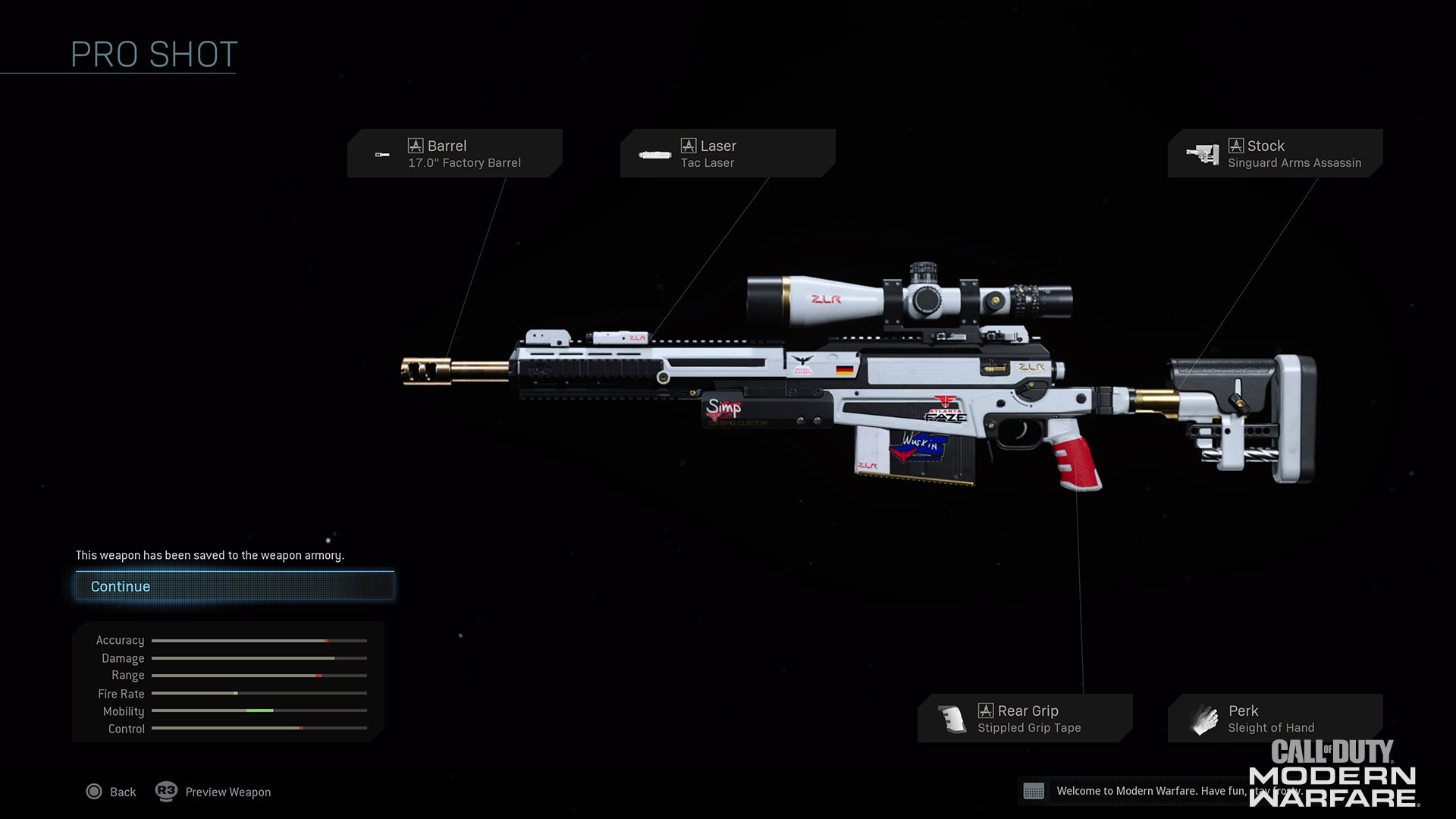 For this weapon, I combined two blueprints: the base look, the Tac Laser, and Singuard Arms Assassin Stock are from the 'White Light', and the rest of this weapon's attachments – the 17.0" Factory Barrel, Stippled Grip Tape, and Sleight of Hand – appear on the Flawless Technique blueprint from the 'Trickshot!' Season Three Store bundle.
With these attachments combined, I can easily snap in for shots – without needed to swap my scope for one of lower magnification – quickly for those three quickscope kills and get back in the fight fast with speedy reloads whenever my mag runs dry.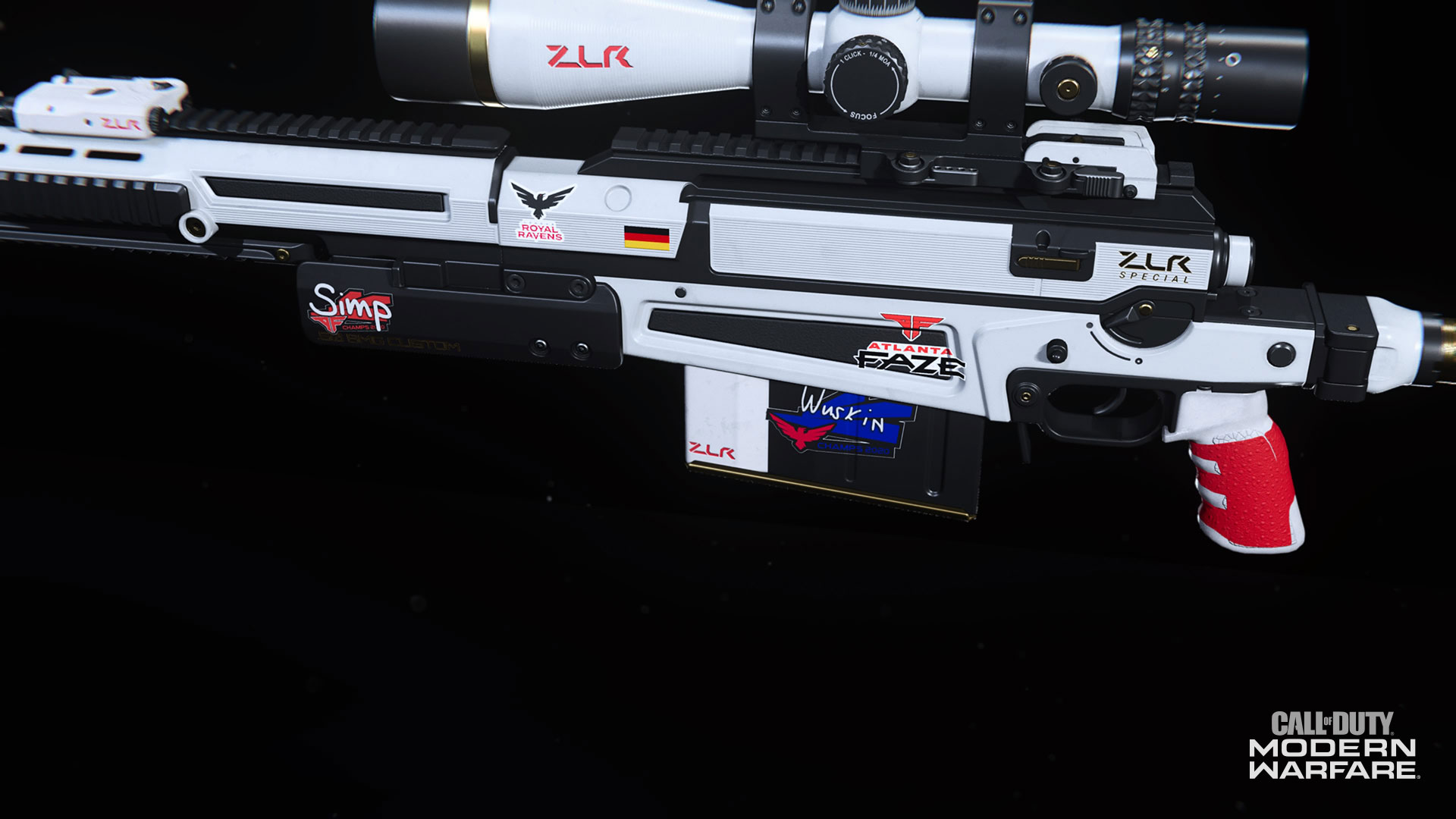 And what stickers are on it, you ask? Why, it's the signatures of two of the best snipers in the Call of Duty League, Chris "Simp" Lehr of Atlanta FaZe and Bradley "wuskin" Marshall of the London Royal Ravens! 
The Call of Duty Championship Pack just came out today which includes these awesome signature stickers, but also three blueprints of weapons used by the pros themselves and more. I picked up mine straight away since the Championship Pack is only available for a limited time. Check out the Pack to preview the blueprints and other cool customization items designed by each Call of Duty League teams. 
Anyways, with my Pro Shot Gunsmith Custom Creation in hand, I'll see you online.
Stay frosty.
For more information and the latest intel on Warzone, visit www.callofduty.com and follow @CallofDuty on Twitter, Instagram, and Facebook. 

For more information and the latest intel on Call of Duty®: Modern Warfare®, check out: www.callofduty.com, www.youtube.com/callofduty and follow @InfinityWard and @CallofDuty on Twitter and Instagram and Facebook.
For more information on Activision games, follow @Activision on Twitter, Facebook, and Instagram.