Introducing Disavowed, the latest addition to Call of Duty: Mobile which is packed with new content. Experience tension in the new Multiplayer map, Cage, devastate your foes with the HIVE Operator Skill, and get gear and more in a new Battle Pass. 
Read on for a preview of all the new content now live in Disavowed.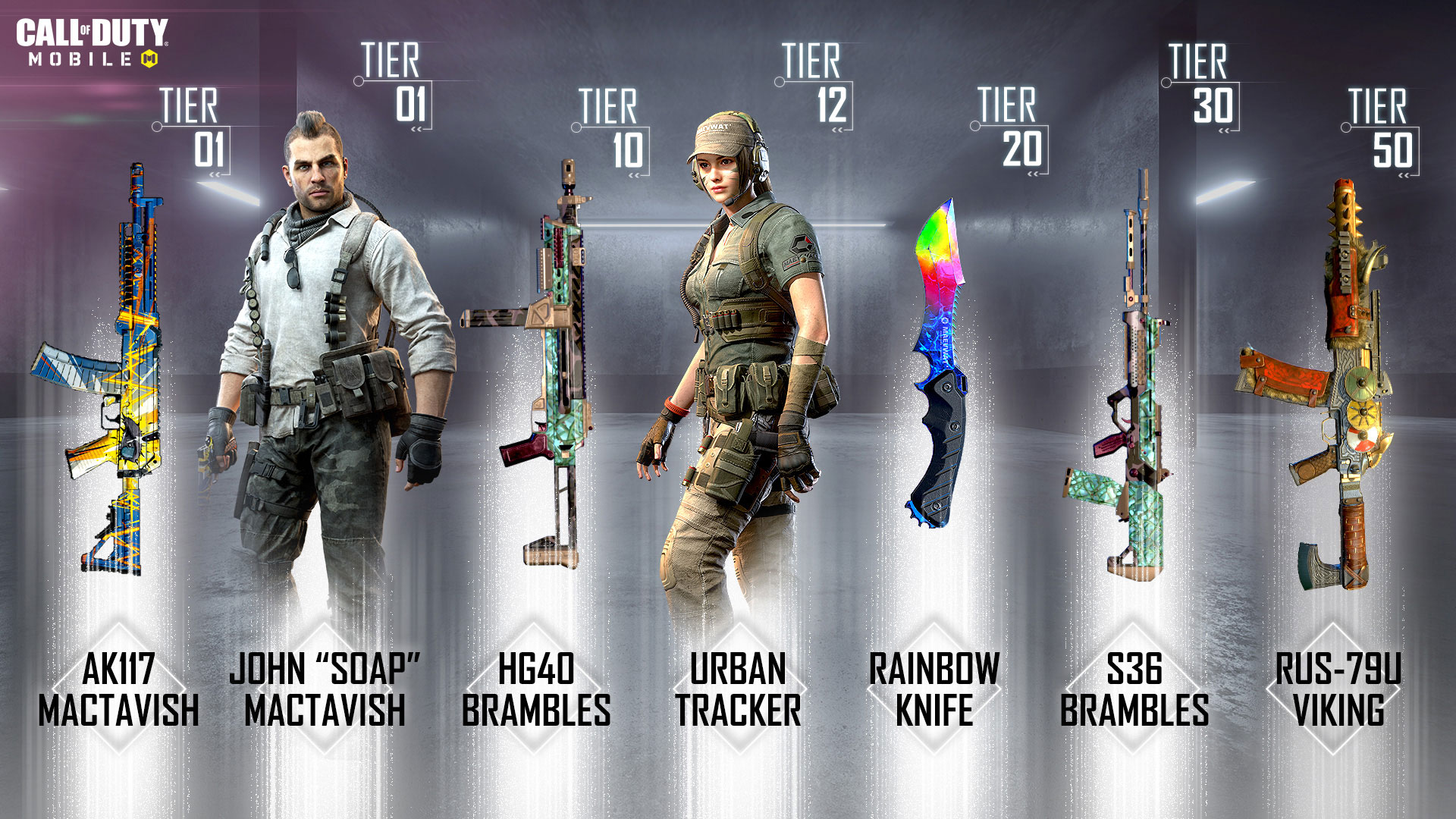 Earn More with the Battle Pass
The Battle Pass is a free, tiered system through which players can unlock new in-game items by completing Daily and Weekly tasks across Multiplayer, Battle Royale, and Ranked Mode.
For extra tiered content, purchase the Premium Pass to get even more rewards as you progress. The Premium Pass offers more content parallel to the Standard Battle Pass, including exclusive Premium Pass items. Plus, the Premium Pass includes Elite Tasks offering more ways to progress through the tiers.
New Battle Pass content includes St. Patrick's Day themed items and the Brambles camo variant for the Combat Knife and ASM10.
Premium Pass owners will unlock the Modern Warfare® series favorite Operator Soap at Tier 1, with later tiers adding a new female Operator, the Urban Tracker, the Knife Rainbow camo, and the deadly RUS-79U Viking.
These items and more are available in the Battle Pass and the Premium Pass including Weapon XP cards, weapons camos, and Credits which can be used to get even more gear! View all the Battle Pass and Premium Pass content in Call of Duty: Mobile by selecting the Disavowed Battle Pass in the Main Menu.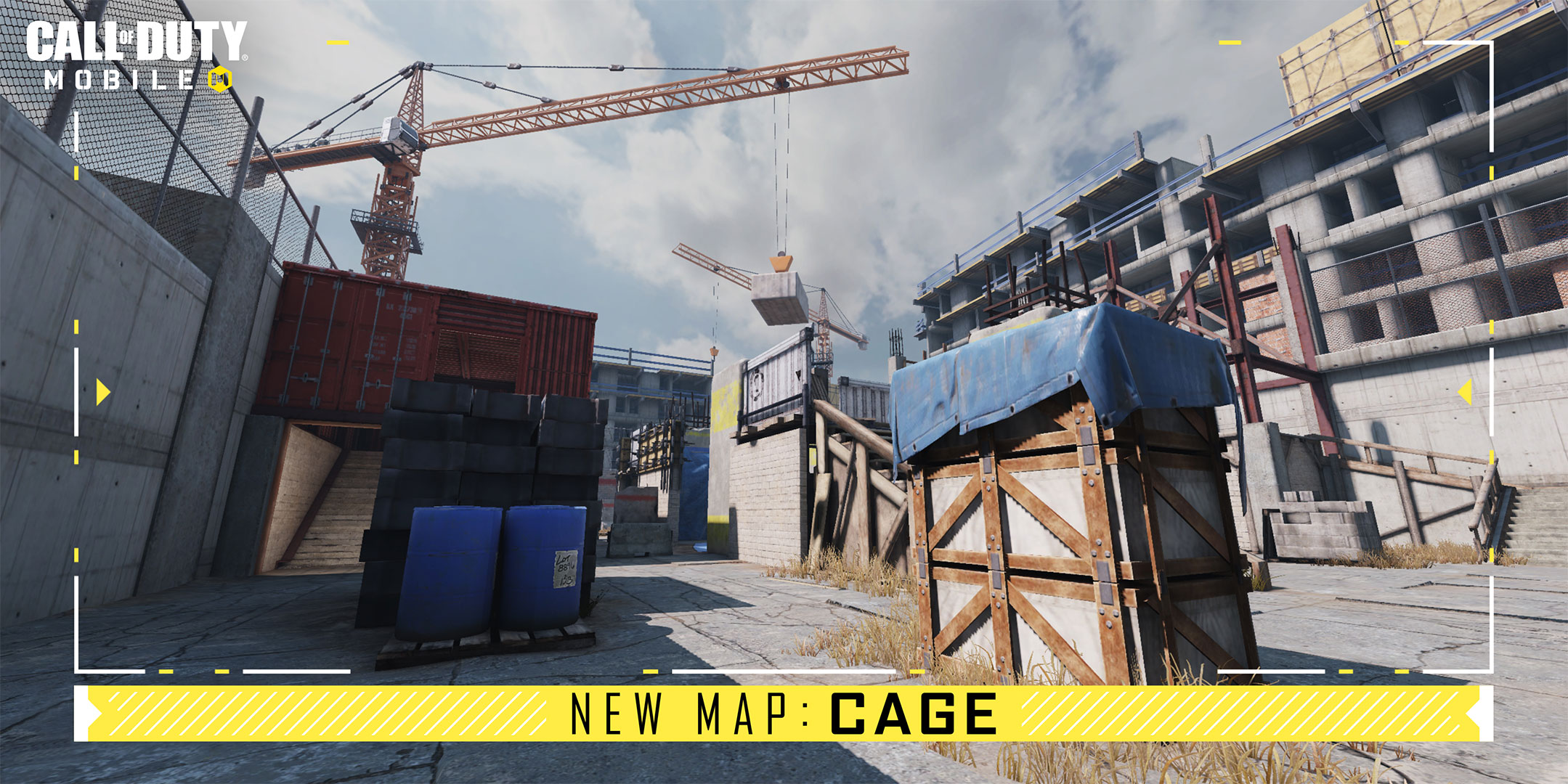 Fight on a new Multiplayer Map
Disavowed launches a new Multiplayer map never seen in a major Call of Duty release - Cage. A small map with an emphasis on close quarters combat, Cage heightens the tension in fast-paced battles that encourage frequent engagements. Cage supports Team Deathmatch, Snipers Only, Gun Game, and Free-for-All.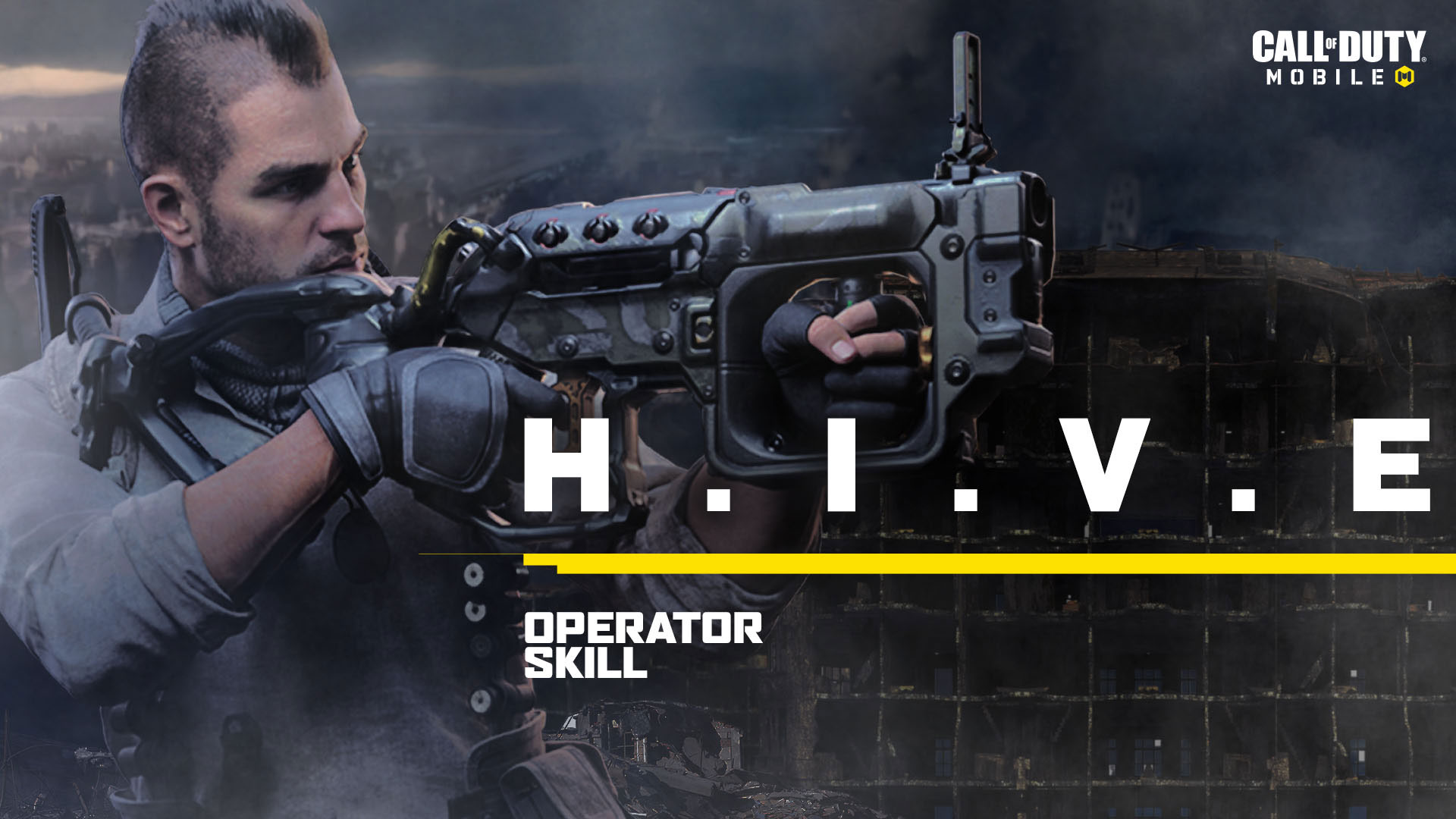 Expand Your Skills with HIVE
Bring carnage to Cage and eliminate enemies with the new HIVE Operator Skill, giving players brief control of a launcher that deploys proximity mines. Pods explode when enemies get too near, releasing a swarm of nano-drones that damage and kill your opponents. Use the launcher to cut off exits and entryways, and to ward off enemies trying to take the objective. The HIVE Operator Skill rewards players who best anticipate where the enemy will be and punishing them when they arrive.
Credit Store Update & More
For those who can't get enough camo options, an update to the Credit Store at the launch of the new season, Disavowed, includes the HSO405 Ukiyo-e, the AK-47 Metal Note, the AK117 St. Patrick's Day, and the MSMC St. Patrick's Day. Earn Credits by playing the game and through the Battle Pass and spend them to expand your growing arsenal.
Get more insight on Cage in our upcoming Cage Map Snapshot and jump into Call of Duty: Mobile Disavowed now to experience all the new content.
For the latest intel, be sure to visit the Call of Duty: Mobile website.Also check out www.callofduty.com, www.youtube.com/callofduty, and follow @CallofDuty on Twitter, Instagram and Facebook.
© 2020 Activision Publishing, Inc. Activision and Call of Duty are trademarks of Activision Publishing, Inc. All other trademarks and trade names are the properties of their respective owners.
For more information on Activision games, follow @Activision on Twitter, Facebook, and Instagram.