All Battle Pass owners can redeem 10 free tiers this weekend! Whether you've been progressing through tiers by playing the newly released Warzone or enjoying content in the full version of Modern Warfare, we want to celebrate our owners with this gift!
Read on for more details on how you can get this one-time free gift of 10 tiers.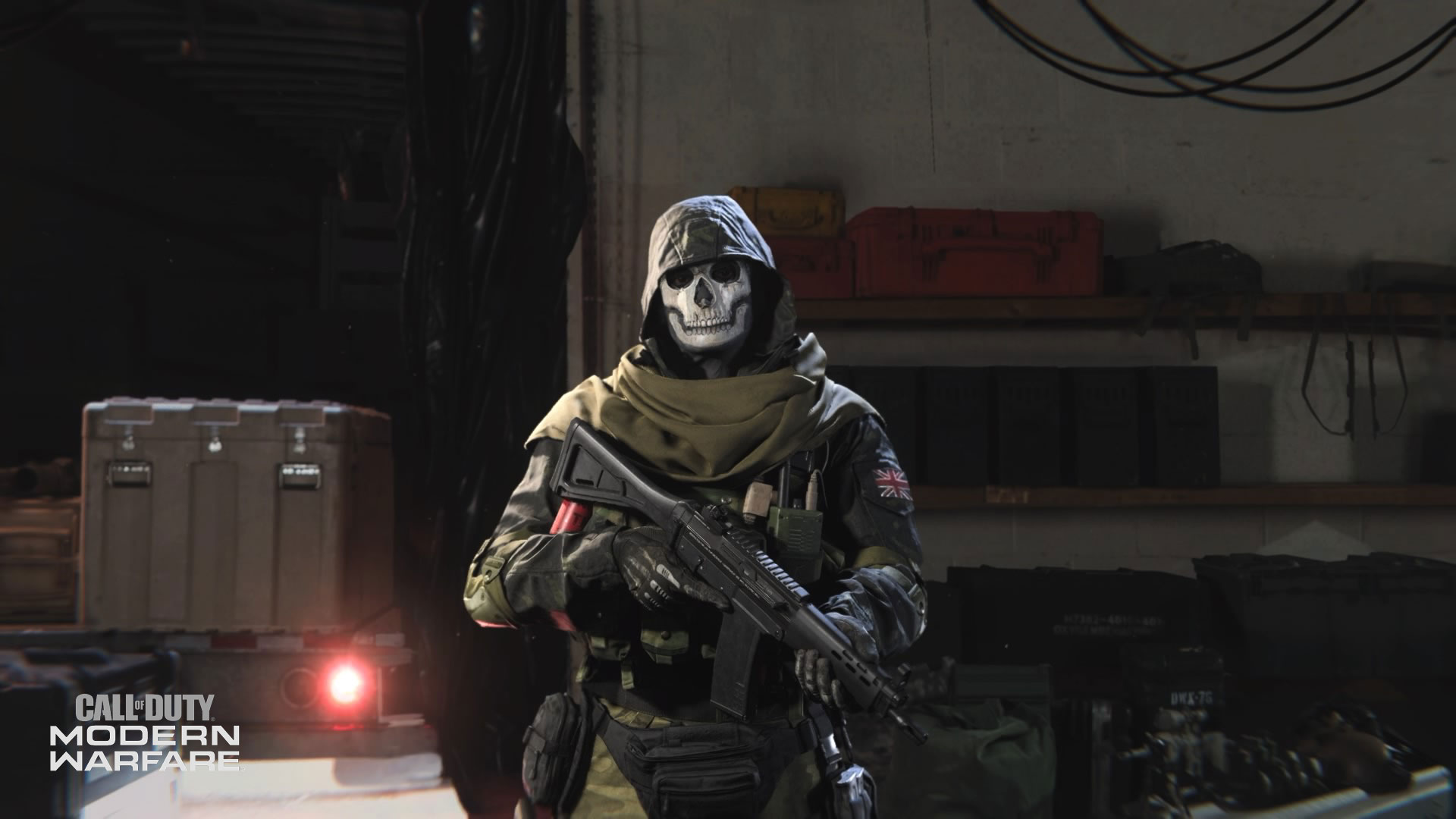 Battle Pass Owner Rewards
How do you get these free tiers? Simple – be a Battle Pass Owner and login before April 5 at 11PM PT and redeem your free tiers in the 'Just For You' section. Wherever you were before on the Battle Pass system, now you will progress forward 10 tiers when you redeem this free gift. 
For players who have reached any tier above tier 90, they will be gifted tiers to reach tier 100 and any remaining tiers will be allocated to next Season's Battle Pass. E.g. if you are at tier 95, you will be gifted five tiers this Season and five tiers once you purchase next Season's Battle Pass. 
Head in-game before April 5 to redeem this gift. Go to the 'Just For You' section in the Store tab from the Multiplayer, Co-Op, or Warzone lobby. There you will find the 10 tier gift, and you can redeem it to apply it to your account. You must redeem the 10 free tiers gift in-game during this event period to have the 10 free tiers applied to your account. 
These additional tiers will help you progress through all the tiers of the Battle Pass system before the season ends! Here's a look at some of the goods you can earn: 
·      Weapon Blueprints. Craft a masterful loadout in Multiplayer or ready up in Warzone with any of these blueprints. Check out our Designed for Engagement series for loadout suggestions featuring Season Two Battle Pass system blueprints. 
·      Operator (Playable Character) Skins. Whenever you get a new Operator Skin, you unlock that Operator if you don't already own them. The Battle Pass features 11 Operator Skins which could potentially be 11 new Operators ready to ride out into combat with you. Get more insight on Operatorsin this blog.
·      1300 COD Points. The Battle Pass system contains 1300 COD Points. Reach tier 100 as an owner to unlock them all. Put those COD Points towards purchasing future Battle Passes, unique threads or bundles in the Store, or new Operators – like Talon. 
Get all the details on the Season Two Battle Pass here.
If you have yet to drop into Warzone, the epic combat experience from the world of Modern Warfare, try it out now and join the celebration.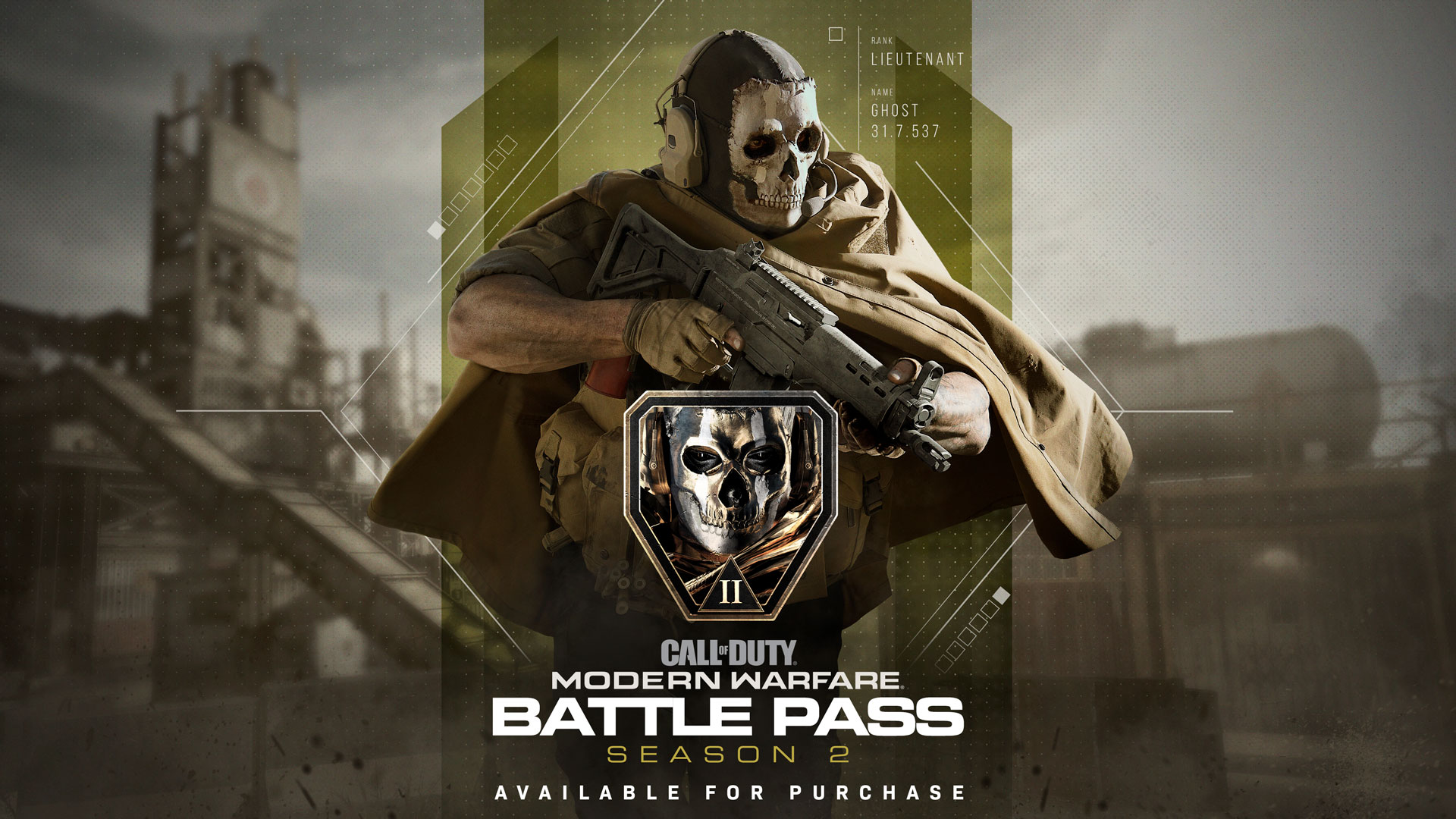 Rewards For All
Don't own the Battle Pass? All players can get access to these ten free tiers by redeeming this gift once they pick up the Battle Pass!
The Battle Pass system consists of locked tiers (available only to owners) and free tiers (available to all players), however, all players progress through the Battle Pass system as they play. This allows everyone to earn goods at the free tiers in the Battle Pass system like the Grau 5.56 assault rifle and the Striker 45 SMG.
To access the goods on locked tiers players must purchase the Battle Pass. When you purchase the Battle Pass and become an owner during this event, you will also be able to redeem ten free tiers!
For more insight on how the Battle Pass system works and an overview of the Season Two Battle Pass, go here.
You can also purchase the Battle Pass Bundle which comes with 20 tier skips. Get the Battle Pass Bundle during this limited-time free tier gift period, and you'll instantly progress through 20 tiers, then redeem your 10 free tiers to progress 30 tiers! 
You must purchase the Battle Pass or Battle Pass Bundle and log into the game before April 5 in order to receive the 10 free tiers gift.  Afterwards, you will find the 10 free tiers gift in the 'Just For You' section of the Store. Head there to redeem and apply your free tiers. You may need to reboot the game after Battle Pass purchase, then find the ten free tiers in the 'Just For You' section of the Store.   
Have questions or need help redeeming your free 10 tiers? Contact Activision Support at @ATVIassist on Twitter or visit their website here.
Enjoy the 10 free tiers, and have fun playing Warzone. Need any help mastering tactics in Warzone? Check out the Free Official Warzone Strategy Guide featuring over 250 tips, an interactive atlas of Verdansk, insight into both modes of play, and more at CallofDuty.com.
See you online. 
For more information and the latest intel on Call of Duty®: Modern Warfare®, check out: www.callofduty.com, www.youtube.com/callofduty and follow @InfinityWard and @CallofDuty on Twitter and Instagram and Facebook.
For more information and the latest intel on Warzone, visit https://www.callofduty.com/warzone and follow @CallofDuty on Twitter, Instagram, and Facebook. 
For more information on Activision games, follow @Activision on Twitter ,Facebook, and Instagram.