Until March 24 in Call of Duty: Mobile, you can get your hands on the classic KN-44 from the Black Ops universe, as well as Prophet, through the Heavy Shot event.
Despite its slow fire rate, the KN-44 packs a serious punch, allowing the most accurate soldiers to down their enemies in only two or three well-placed rounds. It's a weapon that adds even more depth to the already deep assault category and is one you just should have in your loadouts.
Here's how you can unlock this new weapon, along with the soldier Prophet and other cool rewards before this limited time event ends: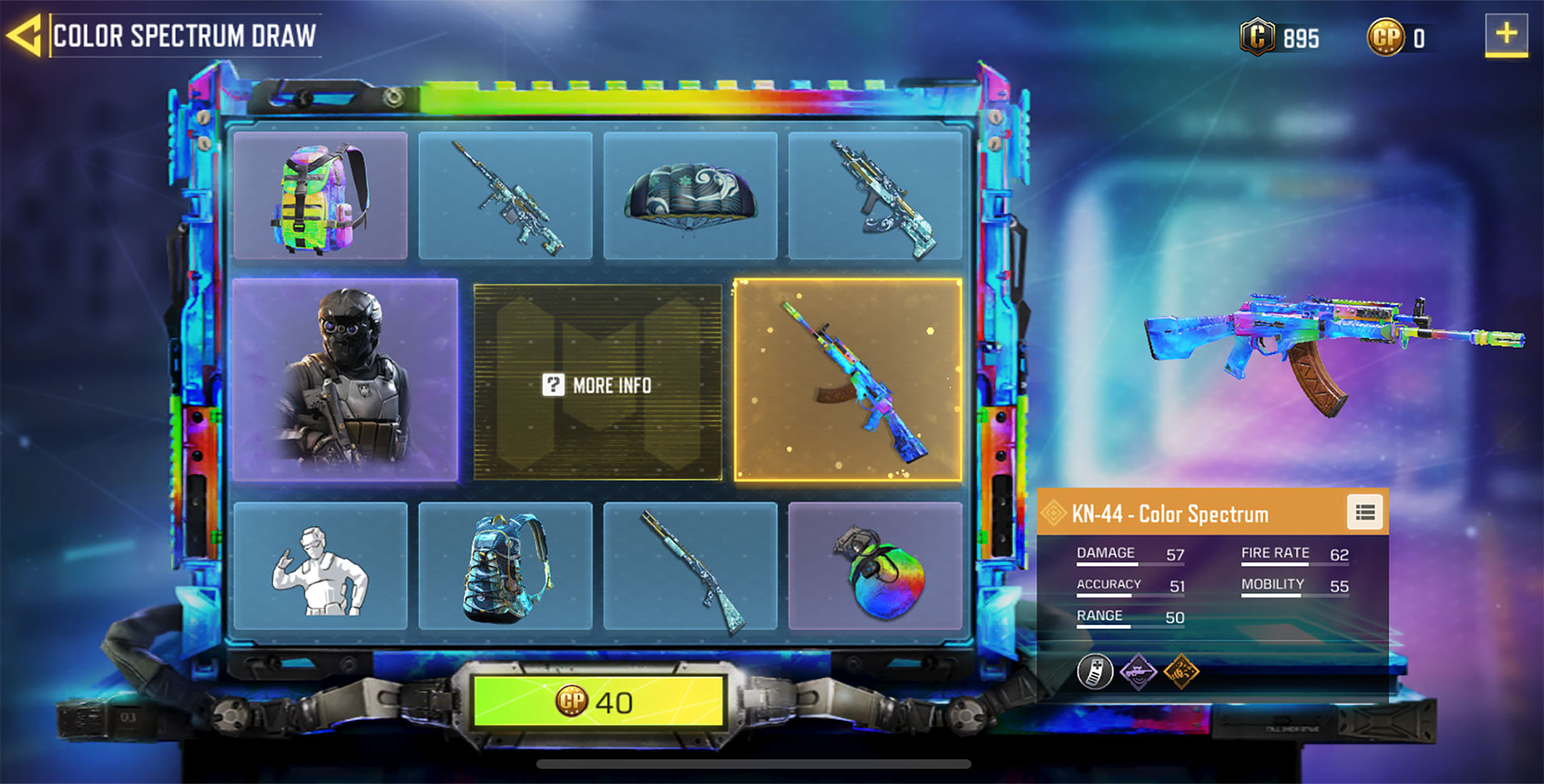 Unlock the KN-44 Through the Color Spectrum Draw
Although the Heavy Shot event is one way to get the KN-44, you can get a Legendary version of it from the Color Spectrum Draw.
This exclusive draw includes a full spectrum of colorful rewards, including the KN-44 Color Spectrum. The Legendary weapon splatters enemies with an array of colors and, once you level it up, gives you extra ammo when killing enemies at close range.
With that weapon, as well as some other eye-catching items like the Sentinel Recon Soldier, on offer, there is plenty of new gear through the Color Spectrum Draw that will add plenty of color to your arsenal… And leave your enemies in many shades of red.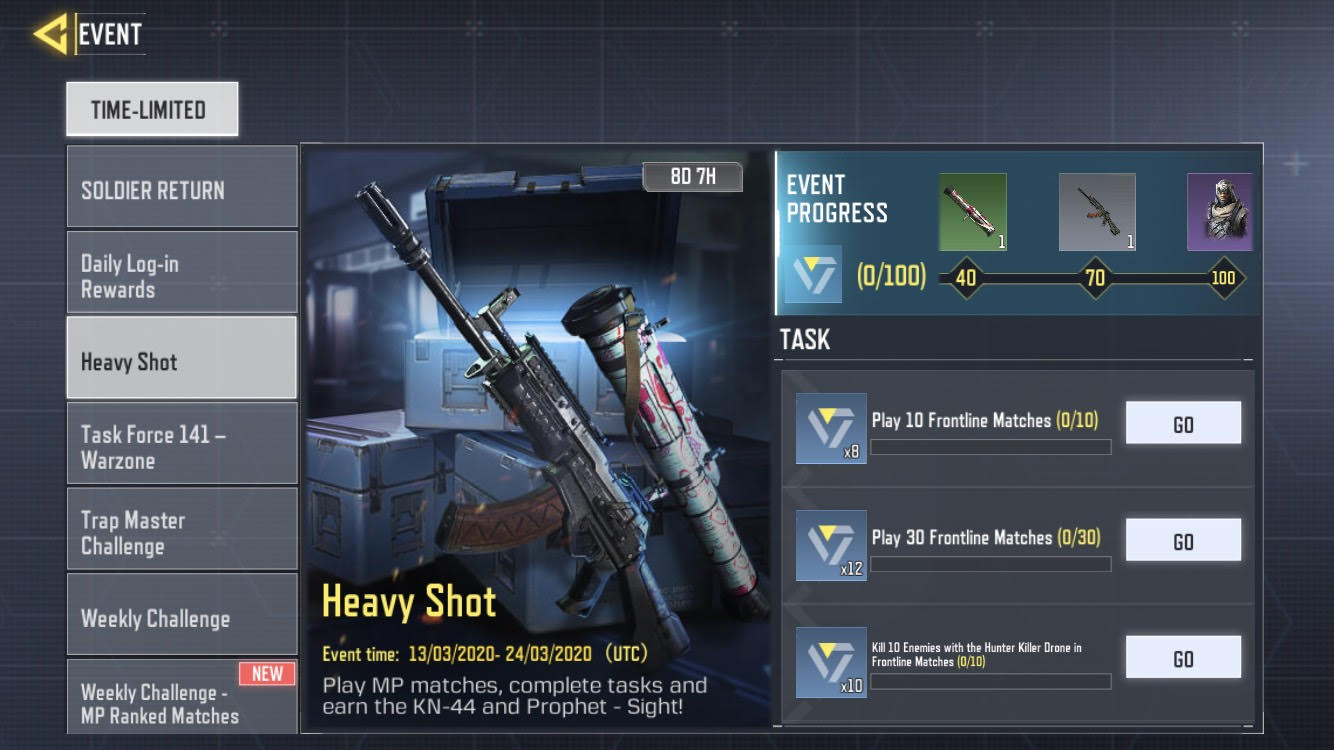 The Heavy Shot Event
The base version of the KN-44 is unlocked through an event that focuses on playing Multiplayer games and completing several tasks to earn points.
There are 100 points worth of tasks on offer through this event, and you will need to complete 70 points worth of tasks to unlock the KN-44. Earning all 100 points will also unlock Prophet with his Sight skin as a soldier.
Earning just 20 points will reward you with two Credit Crates, which gives you anything between 50 and 500 Credits, and earning 40 points grants you the SMRS – Hearts launcher.
Here are all the tasks and their point values, which also can be seen and are tracked through the in-game Heavy Shot event menu:
Play 10 Frontline Matches - +8
Play 30 Frontline Matches - +12
Kill 10 Enemies with the Hunter Killer Drone in Frontline Matches - +10
Play 10 Team Deathmatches - +8
Play 30 Team Deathmatches - +12
Use Sparrow to Kill 15 Enemies in TDM - +10
Play 10 Domination Matches - +8
Play 30 Domination Matches - +12
Occupy the Points 15 Times in Domination Matches - +10
Place First or MVP in MP Matches 5 Times - +10
Play 5 MP Matches with Friends - +10
Play 10 MP Matches with Friends - +10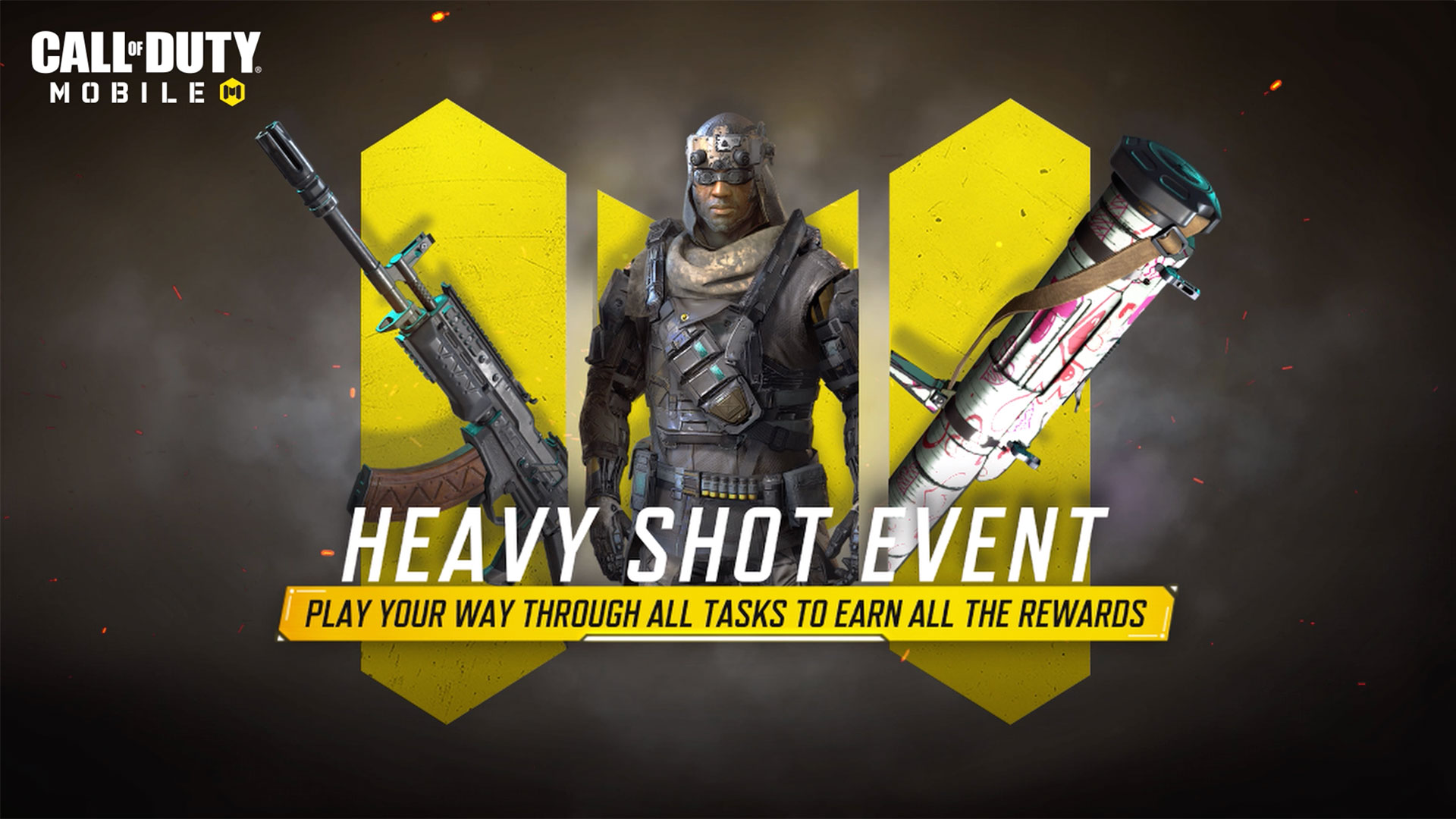 Heavy Shot Event Strategy
While 30 matches of a single game mode seems like a lot, unlocking the KN-44 will make time fly by with a bit of planning.
First things first, invite your friends for some Call of Duty: Mobile. If you don't have friends, reach out to this awesome community! There are tons of players out there who are ready to team up and play… Even if it is for 20 points in the Heavy Shot event.
No matter what game mode you play with your friends, ensure that you are chasing that mode's task outside of just playing the mode.
For example, make sure you have the Hunter Killer Drone equipped as a Scorestreak for Frontline matches. When chasing these drones, either use a loadout with Hardline if you're confident enough to earn one in a single life, or Persistence if you aren't, as it allows you to earn Scorestreaks even through multiple deaths.
For Team Deathmatch, go into games with a loadout that includes the Sparrow as an Operator Skill. Remember that the Sparrow's range increases as you hold down the fire button and is fired upon releasing the button. Use that unique firing method to arc it through windows or hit a bullseye down range.
The Domination task is the simplest one of the three game mode-related ones: just play the objective. Hop on your team's home base point at the start of the match and try capping the middle point as much as possible.
Finally, the trickiest task will be getting MVP or First in MP Matches. Here, we recommend playing the objective – objective score sometimes outweighs raw slaying power – as well as using Scorestreaks such as the UAV and SAM Turret to earn more score through helping teammates. Ultimately, confidence and persistence are key when trying to be the MVP, so keep playing until you are the top dog in those lobbies!
No matter how you unlock the KN-44, have fun with it after you earn it; it's a fan-favorite weapon for a reason!
For the latest intel, be sure to visit the Call of Duty: Mobile website.Also check out www.callofduty.com, www.youtube.com/callofduty, and follow @CallofDuty on Twitter, Instagram and Facebook.
© 2020 Activision Publishing, Inc. Activision, Call of Duty, and Modern Warfare are trademarks of Activision Publishing, Inc. All other trademarks and trade names are the properties of their respective owners.
For more information on Activision games, follow @Activision on Twitter, Facebook, and Instagram.