"Where am I? Where's Reznov?" – Alex Mason.
Several new weapons, dozens of wintery skins and personalization items, and Black Ops hero Alex Mason (Premium Pass item) are all available right now in Season 2 of the Call of Duty: Mobile Battle Pass.
To those who haven't checked out the Battle Pass yet, it is a free tiered system that grants in-game items to unlock by completing daily and weekly tasks. These tasks can range from earning specific medals in Battle Royale games or using a certain weapon in Multiplayer.
After collecting Battle Pass XP through completing tasks – or by purchasing with COD Points – you'll progress further up the Battle Pass tiers and earn free loot including, but not limited to, Weapon XP Cards, Characters, Weapon Skins, Credits – earnable in-game currency used to purchase even more loot – Sprays, and even full Weapons!
You can view Battle Pass progress by clicking the third button down from the left side of the main menu screen. The button shows your current tier, as well as your current number of experience points.
There is also a Premium Pass, which is unlocked with COD Points, that gives you the ability to earn more loot through a parallel tier stream. Purchasing the Premium Pass also unlocks Elite Tasks, which offers additional ways to earn Battle and Premium Pass experience.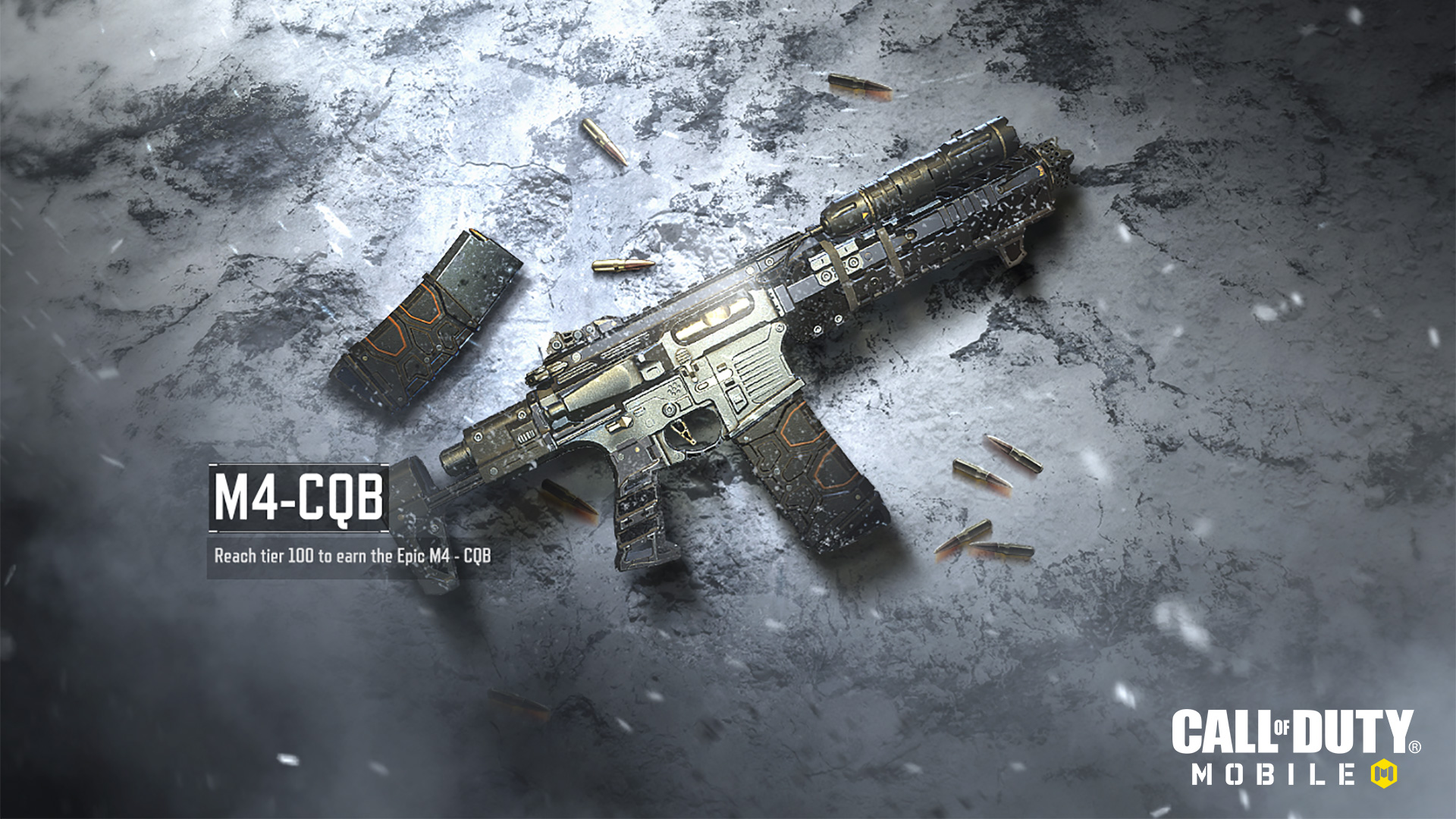 Season 2 Overview
The Free Battle Pass Stream:
includes plenty of festive rewards to get you into the holiday spirit. Namely, you'll be unlocking Battle Royale class and equipment Reindeer skins, which wraps those class items and grenades in some holiday wrapping paper.
Also within stream are two Aurora Borealis weapons: the UL736 at Tier 30 and the M4A1 at Tier 100.
Premium Pass
Getting the Premium Pass automatically unlocks Alex Mason for use as a character across all game modes, as well as the XPR-50 with the Alex & Frank camo, a Knife with a cool blue Alaska camo, and a Trip Mine that also has an Alaska camo.
Further along the pass are some more surprises: Sgt. Kamarov will be available as a new playable character and reaching Tier 100 rewards you with an M4 more suited for close quarter engagements. There are also a few more Aurora Borealis weapons to round out an arsenal that's sure to light up any lobby, as well as Alaska and Alex & Frank-themed cosmetic items.
Head into Call of Duty: Mobile now to see all these cool rewards, and more, from the Season 2 Battle Pass.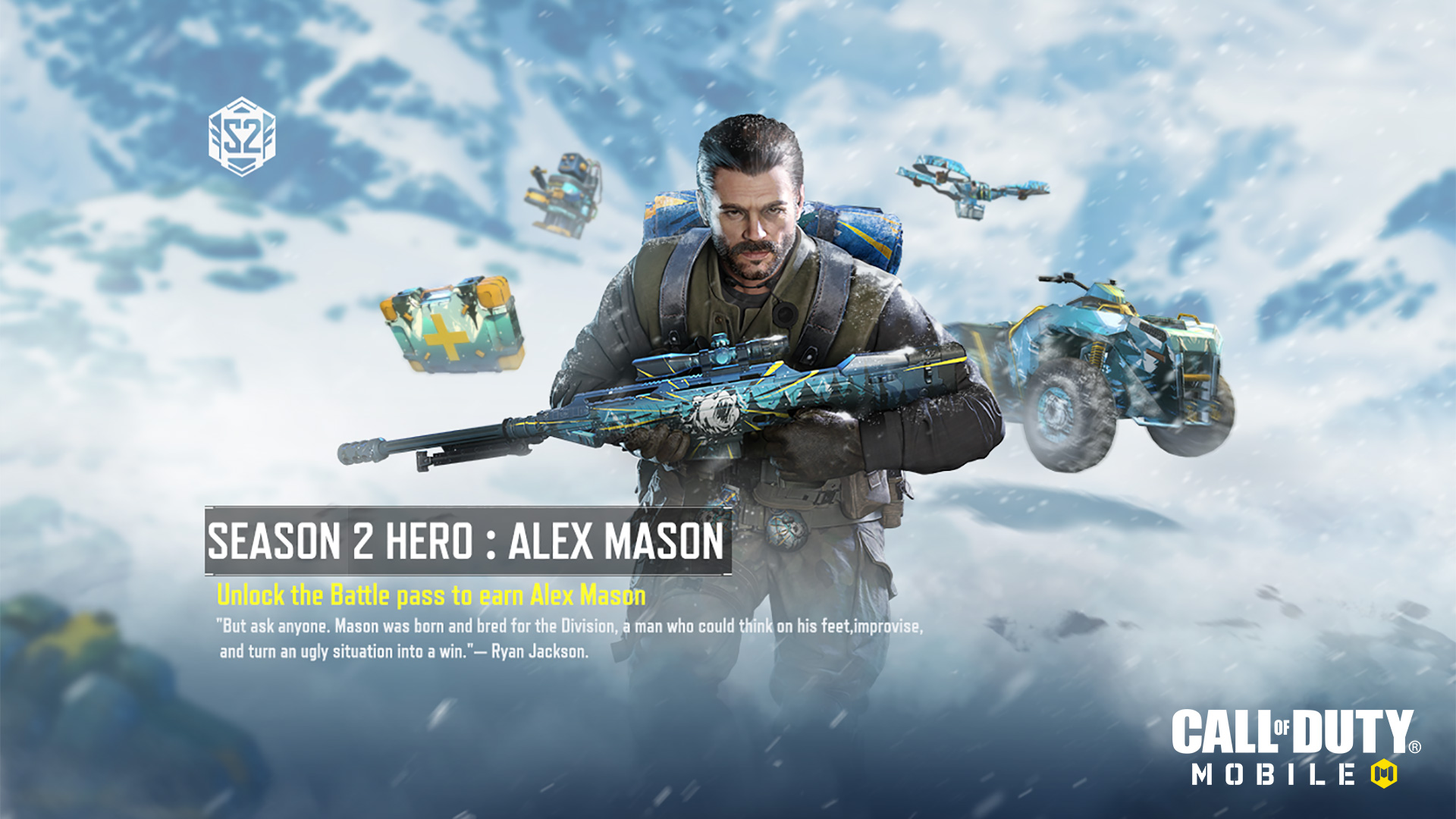 Answer the Call of Duty®: Play the Game Now!
Call of Duty: Mobile is now available to play in regions around the world. Sign up for Call of Duty: Mobile on Android and iOS at www.callofduty.com/mobile to receive all the latest game updates and information. In addition, registration is also open in China; go to codm.qq.com to sign up within this region.
We'll see you on the go, and online.
For the latest intel, be sure to visit the Call of Duty: Mobile website.Also check out www.callofduty.com, www.youtube.com/callofduty, and follow @CallofDuty on Twitter, Instagram and Facebook.
© 2019 Activision Publishing, Inc. Activision, Call of Duty, Call of Duty: Black Ops and Call of Duty: Modern Warfare are trademarks of Activision Publishing, Inc. All other trademarks and trade names are the properties of their respective owners.
For more information on Activision games, follow @Activision on Twitter, Facebook, and Instagram.