For updated 2v2 Alpha information, click here now!
Clear your weekend schedule: The Modern Warfare 2v2 Alpha Test is here!
Just announced at Gamescom, every single PlayStation 4 owner worldwide can play Call of Duty: Modern Warfare during the surprise 2v2 Alpha commencing this Friday! All you need is an internet connection.  This 2V2 Alpha not only is going to be a ton of fun for everyone to play, but also will help developer Infinity Ward get things just right for the upcoming full-scale multiplayer beta next month. Your feedback will help the team tune and polish as we march toward Modern Warfare's release on October 25.
Here's what you need to know for this weekend: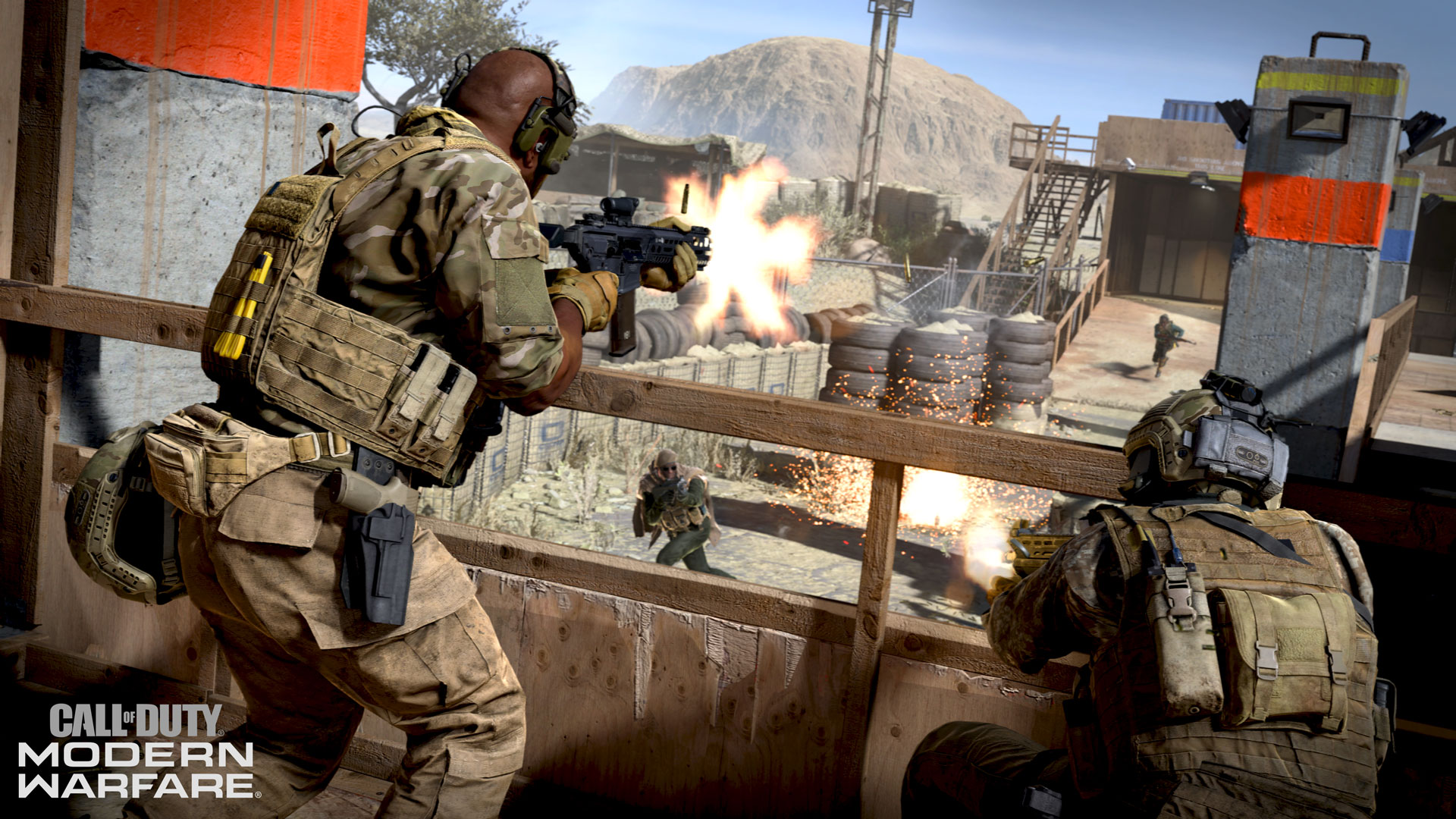 Part 1: Critical Alpha Intel:
Alpha Start: This Friday, August 23, at 10 PDT, with preloading scheduled to be available in the hours prior to the official launch.
Alpha Length: This weekend only, from Friday, August 23 through  Sunday, August 25.
Alpha Type: Fully Open Alpha. There's no game pre-order, and no PlayStation®Plus required! If you've got a PlayStation®4 and an internet connection, you should be cleared for access!

Where to Download: From the PlayStation Store.
Game Content: Get ready to play the 2v2 Mode Gameplay during the 2v2 Alpha. For an overview of this new four-player, two-versus-two game mode, check this article here.
Available Maps: Five different 2v2 Maps are scheduled for the 2v2 Alpha this weekend. These are King, Pine, and Stack (previously revealed), and Speedball and Docks (two new maps never publically seen before!).
Available Modes and More: Expect multiple Operators to be available, at least one game mode to play (with "Pickup" variant mode scheduled), and a number of other surprises as content is added throughout the weekend!

We'll See You Online: Please note that the 2v2 Alpha is only a small slice of the overall game. Think of it as a small prelude of the main Beta to come next month.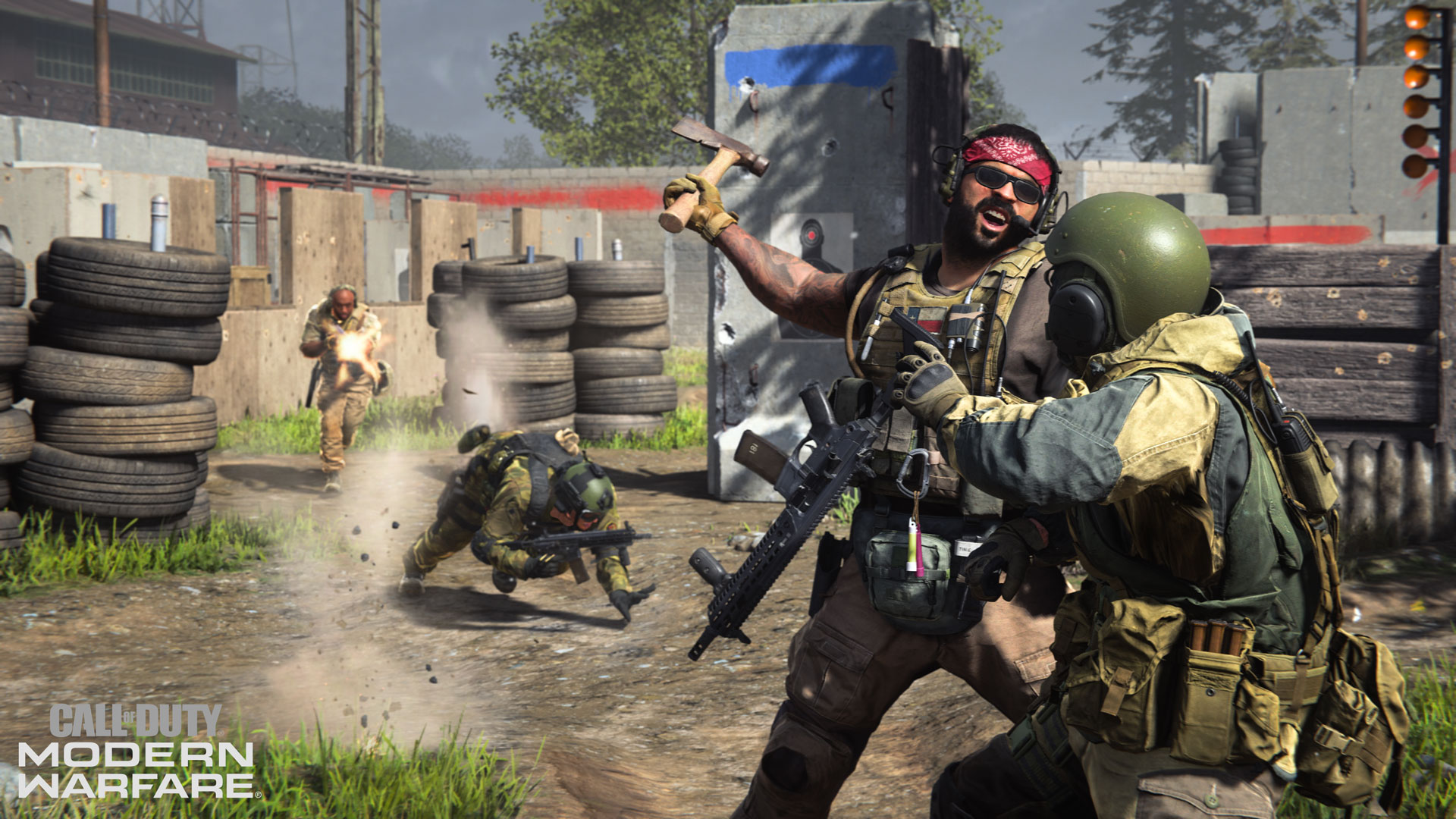 Part 2: Critical Beta Intel:
The Modern Warfare Open Beta** is your chance to go hands on with the game and provide essential feedback to help ensure the best experience possible when the game launches on October 25. Here are the following dates for the Beta:
Weekend 1 – PlayStation 4 Exclusive:

September 12 to September 13: PS4 Early Access.
September 14 to September 16: PS4 Open Beta.
Weekend 2 – PlayStation 4, Xbox One, & PC on Blizzard Battle.net:

September 19 to September 20: Early Access on Xbox One and PC. Open Beta on PS4.
September 21 to September 23: Open Beta on PS4, Xbox One, & PC.
Specific timing will be announced closer to the start of the Beta. Would you like to know more about the Beta, and how to access it? Simply head here, pre-order the game, and read the comprehensive FAQ.
Pre-Launch Intel: Additional Information and Content
Check back at the Activision Games Blog throughout the coming weeks for additional information on every facet of the game. Check the Related Articles for further Call of Duty: Modern Warfare information.
Pre-orders at participating retailers are available now, or at CallofDuty.com. 
*2v2 Alpha starts August 23, 2019 on PS4 system. Actual platform availability and launch date(s) of Alpha subject to change. Minimum Alpha duration is 2 days. Limited time only. Internet connection required. 
**MP Beta Early Access starts September 12, 2019 Open MP Beta begins September 14, 2019 on PS4 system. Actual platform availability and launch date(s) of MP Beta subject to change. See www.callofduty.com/beta for more details. Minimum Open Beta duration is 2 days. Limited time only, while Early Access Beta Codes last, at participating retailers. Internet connection required.
For more information and the latest intel on Call of Duty®: Modern Warfare®, check out: www.callofduty.com, www.youtube.com/callofduty and follow @InfinityWard and @CallofDuty on Twitter and Instagram and Facebook.
For more information on Activision games, follow @Activision on Twitter, Facebook, and Instagram.